News
>
Celebrity Gossip
March 13, 2007 02:18:00 GMT
and boyfriend DJ AM have split, it has been reported. The romance between them has already fizzled, after only two months of dating.

Word of the breakup was first reported Monday March 12th by The New York Post, which reported the singer-actress dumped the DJ. Being asked on that matter, a rep for Moore won't comment on her private life.

News
>
Movie News
March 13, 2007 01:56:45 GMT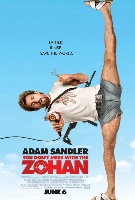 Long recognized to be the frequent collaborator of , is on the brink to once more get into the same frames with the "" star as the funnyman is currently engaged in talks to take part in "."

A Columbia Pictures production, the comedy flick revolves around a Mossad agent, played by Sandler, who fakes his death so he can move to New York and become a hair stylist. It is said that Schneider will portray an East Yistannen cab driver should he finalizes the deals.

News
>
Movie News
March 13, 2007 01:55:08 GMT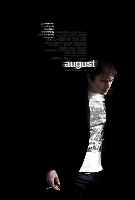 Going for a smaller scale in taking his next acting stint, has signed on to topline and produce an indie feature entitled "August" which also features "" star .

Set to start filming April this year in New York, the project finds Hartnett as one of two brothers who try to keep their startup financial company afloat on Wall Street a month before the 9/11 tragedy. "XX/XY" helmer Austin Chick has been hired to direct from the script he co-wrote with Howard A. Rodman.

News
>
Movie News
March 13, 2007 01:51:04 GMT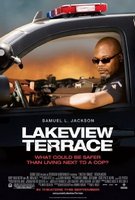 Aiming to complete names involved in its thriller project of "", Screen Gems is reportedly holding negotiations with and Neil LaBute to star in and direct the flick, respectively.

Already has both and submitted into the cast, the flick concerns an interracial couple who comes into their nightmare upon moving into a home next to a racist LAPD officer, played by Jackson. Kutcher will likely be billed as the male half of the couple, if everything goes as expected.

News
>
Music News
March 12, 2007 09:33:44 GMT
India will be 's next stop in the Latin America and Europe leg of tour. It is claimed by the members as their first time to visit and perform in the country. The band is scheduled to play in India's financial and film hub of Mumbai on June 2.

This visit is an additional venue to the Latin America and Europe tour beside United Arab Emirates. The tour itself is held in between the band's tight schedule to record the 15th studio album which is planned to be released in fall 2007.

News
>
Celebrity Gossip
March 12, 2007 08:58:42 GMT
is a TV and film star herself, yet for ABC she's "Literary Superstar."

The beauty is slated to appear in the new comedy, playing a book publicist who's intensely loyal to her clients. And so the story goes as budget cuts threaten her publishing house, she stands up to the corporate suits, and successfully lobbies for the right to continue working with smaller, quirkier authors.

News
>
Music News
March 12, 2007 08:56:48 GMT
is ready to hit the road in its biggest tour in North America. Within a month, the band will tour in 14 different places including Minneapolis, New York, Toronto, Montreal and many more.

Starting from July 11, the band will make Great Scotts, Boston its first jamming point and the tour will continue across US and Canada until July 28 in Casbah, San Diego. It would be the UK band's first tour in USA within 2 years.

News
>
Movie News
March 12, 2007 08:55:54 GMT
Apparently pleased by the box-office result "" has pulled so far, DreamWorks once again is uniting and under its roof to spark another comedy feature together.

Simply titled "Marshals", the project is said to focus on the first black marshals of the Old West. Williams and Murphy have both been confirmed to take starring part there with the former also penning the script and the latter handling producing matters as well.

News
>
Celebrity Gossip
March 12, 2007 08:40:28 GMT
is giving hand to a new role, nurse. The film actress has been tapped to play one of the nurses in Fox's one-hour hospital comedic drama pilot "Nurses."

Billed to play Eve, a young woman who just out of nursing school who joins the hospital run by her father, Dushku replaces , who has departed the 20th Century Fox TV pilot.

News
>
Movie News
March 12, 2007 08:21:23 GMT
After three years of uncertainty, finally work on "" is about to begin. Production Weekly has learned that director Larry Bishop, who also wrote and is set to star in, has made his mind to carry out the principal photography on the project this spring.

A blood and sex-soaked tale of motorcycle revenge and retribution under the "Quentin Tarantino Presents" banner, the action thriller sees Bishop as a bad-ass biker named Pistolero who embarks on a mission with his brother The Gent and Comanche to avenge the death of his old lady Cherokee Kisum by the 666ers, a rival motorcycle gang.

News
>
Celebrity Gossip
March 12, 2007 08:21:03 GMT
The critically-acclaimed dramatic television series "Las Vegas", about a team of people working in the fictional Montecito Resort and Casino in Las Vegas, doesn't work well for her, yet she won't stop there. hit hard this time with a new TV role.

The American actress is set to star in CBS' comedy pilot "Fugly." Details on the new project are being kept under wrap. No need to worry though, for we'll keep you posted with more.

News
>
Music News
March 12, 2007 07:47:54 GMT
Joining the excitement of 's much anticipated release is . The alternative rock band is going to contribute a song in the movie's soundtrack.

Representing the band, lead singer Gary Lightbody said that he is excited on the involvement alone, despite the unknown status. It is reported that the band's single "Signal Fire" will be the one used and that the band is still 'not sure' its whereabouts in the movie. He said, "Signal Fire will be featured in the trailers and the movie itself. It may only appear over the end credits, but hey, it's Spidey!"

News
>
Celebrity Gossip
March 12, 2007 07:47:50 GMT
is set to receive an honorary doctorate from Boston's Berklee College of Music.

The country music star will be presented with the honor during the Grand Ole Opry on Saturday March 17th by Berklee President Roger H. Brown. She is honored for her contributions to music.

News
>
Movie News
March 12, 2007 07:46:27 GMT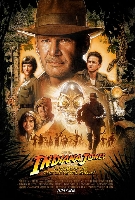 Amidst the buzz following Variety's March 8 report on him being in talks to play the son of the title character in "Fourth Installment of the Indiana Jones Adventures", surprisingly showed his denial of doing so upon getting interviewed by IGN Movies during the promotion of his new thriller "" at this year's SXSW Festival.

"It's nuts. It's like these rumors are spiraling out of control," the actor claimed. "Look, there's no deal on the table. If it was on the table, I would love to. It's like a dream come true to be in that project, but it's a rumor at this point. These things happen, but it's wild that it was in Variety; it's weird."

News
>
Celebrity Gossip
March 12, 2007 07:30:09 GMT
comes to the aid of police as he is taking on a new role, promoting LA's Sheriff's Department to Asian-Americans.

The action hero actor will appear in a public service ad, shows him dressed in a sheriff's deputy uniform and stepping out of a squad car, and will urge potential recruits to join the force.