News
>
Movie News
November 11, 2006 05:06:28 GMT
Another day, another trouble for "." Recently being reported to fail getting recommendation from Russian Federal Agency for Culture and Cinematography which can threaten its release in the country, the flick now is facing a lawsuit from two University of South Carolina students who claimed that they were duped into making racist and sexist comments in the movie.

The unnamed plaintiffs filed their legal action Thursday, November 9 in Santa Monica alleging that they were taken by the film's crew who provided them with alcohol before signing a form allowing their images to be used in the picture.

News
>
Celebrity Gossip
November 11, 2006 05:05:54 GMT
While people say a picture is worth than a thousand words, as for a photograph will cost her fame, popularity, and money of course. The rocker, who is no stranger to controversy, already announced that she's posed nude for an upcoming issue of Britain's Pop magazine.

The Hollywood's sexy babe appears naked in several pictures of the trendy, two issue a year magazine, expected to hit newsstands later this month. Telling ABC Radio that she posed in just high heels and stockings, Courtney seemed pleased with her posing for the magazine, saying "I think this is going to be the little controversy for next month."

News
>
Celebrity Gossip
November 11, 2006 04:28:54 GMT
The R&B lovers are mourning for they've lost their idol. , the fiery singer of passionate R&B love songs and the son of singer Eddie Levert, died on Friday November 10th.

Atlantic Records, Gerald's label, confirmed that the artists died at his home in Cleveland, Ohio. He turned 40 years old in July. His family tells local news sources that it appears Gerald died in his sleep, possibly of a heart attack.

News
>
Movie News
November 11, 2006 04:03:39 GMT
Though undeniably got tremendous boost from the massive success of "Pirates of the Caribbean" series worldwide, apparently considers that three is more than enough for her.

Interviewed by U.K's The Daily Mail on the set of her latest film project "", the beauty has given indication that "" would be her last turn as Elizabeth Swann.

News
>
Movie News
November 11, 2006 03:45:27 GMT
Adding up the long list of upcoming book-based film projects, Paramount Pictures has secured the rights to a Joshua Foer's novel in a preemptive deal to develop it as a potential directing vehicle for "" writer Mike White, Variety has learned.

Entitled "" like the book's title, the picture will bring into life the novel's content which chronicles Foer's real experience in the world of competitive memorizers. It is still unclear yet whether White will also pen the script or not.

News
>
Music News
November 11, 2006 03:11:58 GMT
Sorry fans, there won't be this week. The rock group has decided to call off a scheduled concert at the Cumberland County Civil Center in Portland, Maine after being told they could not drink on stage.

Inspectors from the state fire marshal's office reportedly gave the band the no-drinking order when they came to inspect the pyrotechnics planned for the Monday's concert Nov 13th in Portland. Stephen McCausland, spokesman for the Maine Public Safety Department said the band wanted to drink beer, wine and Jagermeister while performing.

News
>
Movie News
November 11, 2006 03:02:54 GMT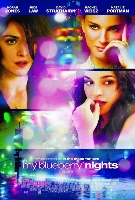 Finally, "" can sail across the sea to USA. Variety has reported that The Weinstein Company has successfully obtained all U.S rights to this seemingly promising movie which is currently in post-production.

A collaborative production between StudioCanal and Jet Tone Production Co., the picture follows a young woman as she embarks on a journey across the country to search for answers about love. Cast consists of A-list actors like , , , and with landing her acting debut here.

News
>
Celebrity Gossip
November 11, 2006 02:56:22 GMT
has just had a miscarriage, the actress has confirmed. Concerning that encounter, the actress' publicist Tracy Nguyen, asked that "Pamela's privacy be respected at this time."

Anderson, who is married to , suffered a miscarriage late last week in Vancouver, where she is on location filming the comedy "" with fellow actress .

News
>
Music News
November 11, 2006 02:37:37 GMT
's first two albums, "" and "", originally released by the band's former label Lookout! and reissued by the same label in 2004, will be reissued by Reprise Dec. 19 later this year.

As of the first-mentioned set, the LP will feature extra content originally included in the Lookout! 2004 reissue, such as 20 minutes of live performances from 1990-1991, 's handwritten lyrics, show flyers, and a 1991 radio interview.

News
>
Movie News
November 11, 2006 02:02:34 GMT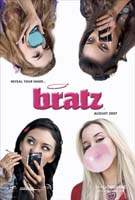 Everything appears to go quite smooth for "." After successfully taking "" helmer Sean McNamara in, the project now is getting Lionsgate Films on its side as the company has reportedly acquired the domestic distribution rights to the flick as well as the exclusive North American home entertainment rights to the animated features of the franchise that will be go directly to DVD format.

Scheduled to begin filming in February next year, the picture will be the first live-action movie based on the popular "Bratz" fashion dolls. The story concerns four teenage girls coming from different social and economic background who join forces together under the name of Bratz.

News
>
Movie News
November 10, 2006 09:29:29 GMT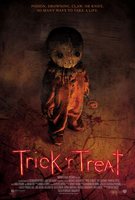 So far, it takes four to play the game. Variety has revealed that names like , , , and have all agreed to take part in "", a collaborative horror project of Warner Bros. Pictures and Legendary Pictures.

Already started the production yesterday, November 9, in Vancouver, Canada, pic is set on Halloween night and depicts a story which "interweaves four tales of chaos and malevolence." Michael Dougherty is on board to both write and direct with Bryan Singer producing and Thomas Tull, William Fey, plus Alex Garcia executive producing.

News
>
Movie News
November 10, 2006 09:26:31 GMT
Making a follow-up to its acquisition of "", Universal Pictures will develop one more dramatic feature under its wings entitled "" based on Irene Nemirovsky's 2004 novel of the same title.

In bringing up the project to the surface, the company has already assigned "The Pianist" writer Ronald Harwood to pen the script with Kathleen Kennedy and Frank Marshall serving as producers. The story itself is the tale about the occupation of France by German troops that takes place in 1940 and involves a romance between a French woman and a German soldier.

News
>
Movie News
November 10, 2006 08:56:25 GMT
Set to come up with another promising fantasy movie apart from its "Harry Potter" franchise titled "A Spell for Chameleon", Warner Bros. Pictures has appointed British commercials veteran Chris Palmer to direct the project, The Hollywood Reporter has reported.

Adapted from the Piers Anthony novel that kicked off his hugely popular and long-running Xanth novel series, the picture will revolve around a young man living in the magical kingdom of Xanth who gets exiled for having no magical powers but later returns to save the kingdom with his true gift.

News
>
Music News
November 10, 2006 08:12:47 GMT
Season comes and season goes. Christmas is on its way approaching people all around the world, and its time for us to celebrate. For the holiday season to-come we invite you to join the "Now Music" contest.

Join the contest at and win some big prizes. There are Nintendo Wii Prize Package including: Nintendo Wii system and the games - The Legend of Zelda: Twilight Princess and Trauma Center: Second Opinion, plus the entire "Now That's Music" catalog (1-23), all only for one grand prize winner.

News
>
Movie News
November 10, 2006 07:43:05 GMT
Negative reaction on "" apparently still continues out there despite the flick's worldwide success. A government agency in Russia has recently remarked that it would reject granting permission for the mockumentary comedy to be shown in theaters around the country, a local distributor has learned.

According to Vadim Ivanov, theatrical sales director at Twentieth Century Fox C.I.S., the Federal Agency for Culture and Cinematography seemingly perceived the film to have great possibility to offend some viewers due to its material that "might seem disparaging in relation to certain ethnic groups and religions." Russia itself is known to have close political ties with Kazakhstan, whose officials and citizens have seethed at the depiction of their country.