News
>
Music News
January 20, 2006 05:09:40 GMT
According to the data issued Thursday Jan 19th, 's "Grillz" is the chart-topper on the Billboard Hot 100 singles chart. This is the second time the St. Louis rapper hits the No. 1 spot on the charts, while also jumps from No. 12 to No. 5 on the Pop 100 and rises 3-2 on the Hot R&B/Hip-Hop Songs chart.

The 2nd best on the Hot 100 is ' "Check on It", followed then by R&B singer 's "Run It!" at No. 3 and 's "Don't Forget About Us" at No. 4. Meanwhile, ' "Stickwitu" jumps three places to No. 5, ahead of 's "There It Go! (The Whistle Song)" which ups four places to No. 6.

News
>
Movie News
January 20, 2006 04:48:16 GMT
The "" is in the beginning of production. Walden Media and the Walt Disney Pictures have started working on the project.

Amidst the process, filmmakers have cast actor to play the lead role, an 11-year-old boy whose life is changed forever when he befriends the class outsider, a girl. Together they create the world of Terabithia, an imaginary kingdom filled with giants, trolls and other magical beings.

News
>
Movie News
January 20, 2006 04:28:42 GMT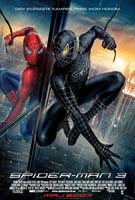 Peter Parker finally finds his on-screen love interest. The actor will be joined by , who's slated to play his high school crush, Gwen Stacy, in the highly anticipated "."

In the meantime, , and have all confirmed to reprise their role. is said to play Sandman and a yet-to-be-named villain.

News
>
Celebrity Gossip
January 20, 2006 04:04:45 GMT
One more Hollywood couple encountering bitter rumors. and beau are reported split.

The bad reports are triggered by their not being together when attending Golden Globe Awards held January 16th.

News
>
Movie News
January 20, 2006 03:47:06 GMT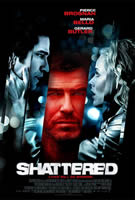 and are teaming up to star opposite in the independent thriller "Butterfly on a Wheel." Directed by Mike Barker from a script by William Morrissey, the film will be produced by Irish Dreamtime, Infinity Features and Icon Productions with 's Icon Entertainment International owns worldwide rights, excluding Canada.

The story of "Butterfly on a Wheel" centers on a happy couple with a seemingly perfect life whose daughter is abducted. Over the course of a day, the kidnapper dismantles the family's lives with brutal efficiency. Bello and Butler will play the couple, while Brosnan will play the kidnapper.

News
>
Celebrity Gossip
January 20, 2006 03:30:44 GMT
"Four Weddings and a Funeral" star is ready for a third marriage. The Hollywood actress is said to have engaged to used car dealer Kevin Geagan, who lives near her home in Asheville, North Carolina.

"I can tell you that we are engaged. Obviously, I'm very happy." Geagan, the owner of Auto Advantage in nearby Fletcher, told the Asheville Citizen Times. "It was around that time - a happy Christmas engagement," he added.

News
>
Celebrity Gossip
January 20, 2006 03:16:38 GMT
Oscar-winning actor has been added to the long list of presenters of the 78th Academy Awards. Producer Gil Cates announced the star's involvement in the significant event Wednesday January 18th, 2006.

Academy Awards for Outstanding Film Achievements of 2005 will be presented on Sunday, March 5, 2006, at the Kodak Theatre at Hollywood & Highland, and televised live by the ABC Television Network beginning at 5 p.m. PST.

News
>
Movie News
January 20, 2006 03:00:16 GMT
"How Soon Is Now?" It depends. But as for Universal Pictures 'Now' means as soon as possible. And thus, the studio has picked up the comedy pitch from Jason Major and Patrick T. Gorman, the creators of the hit stage show "The Star Wars Trilogy in 30 Minutes."

The story of the film follows a man named Tom McGregor who travels back in time to his high school days in 1985. There he tries to fix the worst three days of his life in order to give himself a better future. Per The Hollywood Reporter, Major and Gorman will begin writing the screenplay immediately.

News
>
Movie News
January 20, 2006 02:26:09 GMT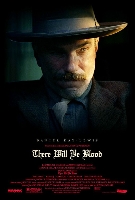 "" in Paramount Classics studio as Scott Rudin is about to executive produce the upcoming movie. Loosely based on the 1927 Upton Sinclair novel "Oil!," the drama flick is slated for a mid-May shooting schedule, takes place in Texas and New Mexico.

and director Paul Thomas Anderson will both team up on the film. While Anderson wrote the script, Day-Lewis will play a prospector who buys the oil rights to a family's ranch, and then hits a major pocket of crude. The story then turns into a tale of greed and faith, as the prospector realizes the American dream and is destroyed by it.

News
>
Movie News
January 19, 2006 09:37:04 GMT
Tying tight with "" for the University of Southern California's 18th annual Scripter Award, which honors the year's best film adaptation of a book, novella or short story, "" finally comes up as the winner.

The drama movie, based on a book written by Gerald Clarke which stayed on the New York Times best-seller list for 13 weeks, beat off the other finalists, including "", "", and "."

News
>
Celebrity Gossip
January 19, 2006 09:10:00 GMT
Grammy Award-winning singer has been tapped to perform the US national anthem at next month's Super Bowl. The star will join New Orleans singer Aaron Neville and both are about to be accompanied at the national football championship by another veteran New Orleans musician, pianist Dr. John.

Commenting on the threesome collaboration, NFL spokesman Brian McCarthy said "The combination of all three should present a very memorable performance." Other stars set to join the already mentioned lineup among others are , , and , all of whom will perform the later singer's hits as part of the Super Bowl pre-game show, which will be broadcast live on ABC.

News
>
Celebrity Gossip
January 19, 2006 08:45:12 GMT
Oscar-winning actress has doubled her joy as she's given birth to twins, publicist Nicole Caruso told People magazine on Wednesday Jan 18th.

"She had the babies," said Caruso. "They are happy and healthy." The newly born babies reportedly are the first for Hunter and her British actor husband Gordon MacDonald.

News
>
Movie News
January 19, 2006 08:16:03 GMT
Intended to repeat the success of "," the Weinstein Company and Kanbar Entertainment are teaming on its sequel. The highly anticipated animation comedy will be titled "Hood vs. Evil."

As of its story, "Hood vs. Evil" will find a teen Red training in a distant land with a mysterious, covert group called Sisters of the Hood. She is then called upon by Nicky Flippers -- head of the Happily Ever After Agency -- who teams her with the Wolf to investigate the disappearance of Hansel and Gretel. The character of Granny, and the rest of the "Hoodwinked" gang, also return and are joined by new characters.

News
>
Movie News
January 19, 2006 07:54:27 GMT
Mandate Pictures is said to have acquired the film rights to comic book series "."

The story of the adventure drama film is based on four sweet, young monsters -- a wolf boy, a kid zombie, a young sea monster and a third-generation boogie man -- who have a hard time fitting in with the "normal" human kids. When they find each other, they set out, accompanied by their loyal, flight-challenged pet bat, on an adventure of their own.

News
>
Celebrity Gossip
January 19, 2006 07:24:09 GMT
Gaining more popularity and public notice through her 1976 flick "King Kong," actress will next star in CBS' remake of "Sybil." Based on Flora Rheta Schreiber's best-selling book of the same name, "Sybil" describes the real-life treatment from 1954-65 of a young woman who suffered from multiple personality disorder.

Team up with Tammy Blanchard, the twosome is about to portray the roles made famous by and in NBC's 1976 adaptation. As of Blanchard, she's set to play the title character who's after a suicide attempt is introduced to psychiatrist Dr. Corneila Wilbur played by Lange. During their sessions, Sybil, who confides that she frequently loses her memory and can't account for large blocks of time, slowly remembers the physical, emotional and sexual abuse to which she was subjected as a child by her mentally disturbed mother.