News
>
Celebrity Gossip
May 26, 2007 03:17:17 GMT
Subsequent to her surprise and secret nuptial, is having a second wedding with the intention that friends and family can witness it for themselves.

The singer-songwriter will reportedly tie the knot again with husband Blake Fielder-Civil, this time in London, UK, for all her family.

News
>
Celebrity Gossip
May 26, 2007 02:56:26 GMT
Veteran actor is quitting Hollywood.

The Oscar-winning actor, who turned 82 in January, has announced during an interview on Good Morning America Thursday May 24th he would not make more films, claiming he's too old for that.

News
>
Movie News
May 26, 2007 02:55:14 GMT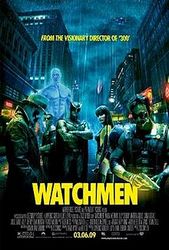 Being one of the anticipated projects to come, sure talks about "" are worth to be paid attention to, especially if it deals with the casting.

Interesting scoop regarding that matter comes out from Ain't It Cool News, which reported that three big stars namely , , and have all lined up together for the project. Reeves is claimed to may play Dr. Jon Osterman, a.k.a. the god-like Dr. Manhattan while Law and Wilson are said to be up for the role of Adrian Veidt a.k.a. Ozymandias and Dan Dreiberg, a.k.a. Nite Owl II, respectively.

News
>
Celebrity Gossip
May 26, 2007 01:59:58 GMT
has his bank account increases now that Coca Cola has bought Glaceau, the makers of the popular brand Vitaminwater, for $4.1 billion in cash.

The rapper invested in Glaceau in 2004 and owns of the company, who in turn, put out the grape flavored water and called it "Formula 50."

News
>
Music News
May 25, 2007 11:40:44 GMT
chooses to do a number of collaboration for her next project. Done with the 'free' clothing line, the British import is set to do a duet with 's vocalist, Deborah Harry and chip in voice in 's new album.

In her duet with Harry, Allen will do Blondie's classic "Heart of Glass" on The Today Show's edition of May 25. The show will also boast Blondie doing their own songs which include the hit "Call Me".

News
>
Music News
May 25, 2007 11:20:52 GMT
Renowned musicians are going to storm up the 2007 ALMA Awards stage and give a hell of performance. For a start, will be there along with .

In a two-hour special, the two of them are going fill in the performance slot which also boast the names such as , , War, and Billy Gibbons.

News
>
Music News
May 25, 2007 11:00:05 GMT
is ready to make some controversy going around. Buddy confirms for him that fifth album is coming on the way.

It was intended for a secret, but 50 Cent revealed it during an interview with Blender magazine. "He's got a new album coming. He's not gonna tell people that, but he's making new music." He also admitted to hearing the new material and thought that it's "hot".

News
>
Music News
May 25, 2007 10:39:33 GMT
After several dramas, puts her music career back on track. She is reported to hit the studio anytime soon for the third album.

"We'll start in probably June or July and take four months," Lohan told MTV News. This time the singer will employ "urban pop" for the sound of her next album. This project is going to be taken by Maverick Records and Guy Oseary.

News
>
Music News
May 25, 2007 10:19:54 GMT
Denied in UK and Australia, landed his ship in Germany. He, along with and British singer will be the headliners of Live Earth concert. Announced at a press conference by Live Earth co-founder Kevin Wall, the three of them will be supported by a number of local musicians.

It was rumored that Snoop was about to appear as UK line-up joining , and . He, however is in trouble with the country's authority for a number of criminal acts and has since denied visa. Australia has also to be ruled out since he was banned permission from entering the continent last month after seen 'unfit'.

News
>
Music News
May 25, 2007 09:56:40 GMT
Always generating eagerness for their unique and experimental work, may treat its fans with the kind of excitement the end of this year. Spilling the idea of a new album, frontman Chino Moreno said that the band has some materials already in file.

Moreno said that the band has been writing in a room with only instruments in hands and no ProTools whatsoever. Regarding the sound produced, Moreno said that it's too early to say since only a number of songs are already completed.

News
>
Movie News
May 25, 2007 09:31:57 GMT
The figure of Coco Chanel is going to be brought alive to the big screen by .

That's right, the lauded French actress reportedly has signed on to play the famous French designer in a film documenting her life before she reached success and popularity. Budgeted at $15 million, the untitled biopic will be made loosely based on the Chanel biography "L'Irreguliere" by Edmonde Charles-Roux.

News
>
Music News
May 25, 2007 09:30:03 GMT
Looks like it's the year for . Apart from chart topping album, happiness of newly wed, and not mentioning a worldwide exposure for career, she had just won the Ivor Novello Award for "Rehab".

Initially in US, she flew back to her country to receive the Best Contemporary Song honor. "Thank you all very much," said the 23 years old singer. "I didn't even have time to get drunk - I've only been here about 15 minutes." This winning is her second as she won the same category in 2004 through the song "Stronger Than Me".

News
>
Music News
May 25, 2007 09:04:22 GMT
After nominated in the People's choice, the same bands and stand greater chance bringing home 'statuette' in this year's MuchMusic Awards after nominated for their works.

Leading with five nominations each, Talent and Nickelback are competing with each other in Top Group, Best Video and Best Rock Video. Talent is up for its "Fallen Leaves" video while Nickelback is nominated through "If Everyone Cared". Their remaining nominations are different to each other. Talent is on the list of Best Director and Best Cinematography while Nickelback is under the MuchMoreMusic Award and Best International Video by a Canadian.

News
>
Movie News
May 25, 2007 09:01:28 GMT
The best selling PC game in the history is about to get a big screen treatment. Yes, the 20th Century Fox reportedly has secured film rights to "The Sims" and will develop a live-action version of the Electronic Arts' simulation game.

Project will be produced by John Davis with Steve Asbell overseeing for Fox and Rod Humble managing the creative property for Electronic Arts. Meanwhile, scripting matters have already been handled by "" scribe Brian Lynch.

News
>
Movie News
May 25, 2007 08:22:14 GMT
Apparently comes to the same idea as has done on "", has shockingly concluded to quit his role in "", Variety has confirmed.

Next to be seen reprising his role of Ben Gates in "", Cage is said to take the departure because of scheduling issues. The Oscar-winning actor actually was supposed to play the young Al Capone in the project, which will detail the man's early dealings with Irish cop Jim Malone.