News
>
Movie News
October 11, 2005 08:56:32 GMT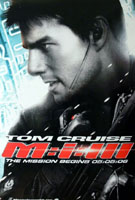 While some others may think it's impossible, actor makes it possible. Now that he does so, movie goers have had more than enough reason to watch the highly anticipated "."

Pegg has signed on to join fellow actor in the action flick. About the actor involvement in the film, director J.J. Abrams says "I've been dying to work with Simon since I saw 'Shaun of the Dead.' His comedic skill is remarkable; he's able to be historically funny while always seeming real, even when he's killing zombies with vinyl records."

News
>
Celebrity Gossip
October 11, 2005 08:33:35 GMT
Late news mentioned that Hollywood actress is more than 3 months pregnant. Is she? Judging from her really big tummy, yes she is. She probably is more than 12 weeks pregnant.

Aside from previous publication, an onlooker who saw Holmes walking in a Los Angeles park with fiance , said "She had a very considerable bump, and you could see her belly button through her floaty top. To me she looked more like a girl who was five months pregnant than three. If she does still have six months of her term left to go, she is going to be as big as a house by the time the baby arrives." Seeing is believing anyway.

News
>
Celebrity Gossip
October 11, 2005 08:09:46 GMT
She seemingly doesn't feel that the wardrobe malfunction happened last year is just enough to create sensation. And so the star creates something greater. This is what did, sunbathing naked, slapping her bare butt "like bongos." And there it goes a paparazzi who successfully caught her on tape.

Per America's New York Post newspaper, Janet was taped by a photographer laying down nude and slapping her butt several times. By now the footage reportedly is already available on the Internet. Go get it guys.

News
>
Music News
October 11, 2005 07:47:39 GMT
Despite the fact that he's been reported to retire, or at the very least take an extended break from music industry, has announced plans to release "Curtain Call," a greatest hits album that will be available on December 6 world wide. It is claimed that he's been working on the album since early summer.

Per his Aftermath/Interscope label, "Curtain Call" will among others feature tracks like "My Name Is," "The Way I Am," "Lose Yourself" and "Stan" plus two new songs. About his new set, Em says "I have some songs that a lot of people like, I have some songs that only I like. This album is obviously for the 'lot' of people."

News
>
Movie News
October 11, 2005 07:28:21 GMT
Hearing "" what comes in your mind would probably history, anthropology, and sort of that. Or you may think of any other types of cavemen. Or what?

Yet, we're talking about none of them. "Homo Erectus" we're discussing here is the upcoming comedy, which Adam Rifkin will write, direct and star in.

News
>
Celebrity Gossip
October 11, 2005 07:10:29 GMT
Is it or who cheat? Apparently both are cheating one another.

What's new from the couple, who has just resumed their relationship again last month after a short period apart caused by Law cheating on Miller with his former children's nanny Daisy Wright, is that Miller relationship with actor . She's reportedly dating Craig behind Law's back.

News
>
Celebrity Gossip
October 11, 2005 06:53:28 GMT
"I'll be fine/But she's waiting./The ring you gave to her will lose its shine./So don't bother, be unkind." That's the lyrics sings for "Don't Bother," the first single from her upcoming English CD, "Oral Fixation - Volume 2." It is obvious to see what the singer wants to say.

Shakira, through the song, insists that she's not going to let a former lover upset her, now that he's gotten engaged to a seemingly "perfect" woman. Get the album soon as it will marry the street on November 29.

News
>
Celebrity Gossip
October 11, 2005 06:33:41 GMT
Nowadays, more and more people expanding their career. Even Latin singer won't leave behind, singing and doing charity works only. The star's penning a children book dubbed "The Magically Mysterious Adventures of Noelle the Bulldog." The book is set to hit bookshelves on October 11.

"The Magically Mysterious Adventures of Noelle the Bulldog" stars a wide-eyed bulldog Noelle, wide-mouthed Dalmatians, bulbous goldfish and a few birds. The story centers on the so-so Noelle, based on Estefan's own bulldog from Colombia, who saves the day, managing in one afternoon to retrieve a tennis ball from under a car, return a jumping fish to water and fashion a stairway from cans of beans and sacks of flour to reach a bag of seeds for some hungry birds.

News
>
Music News
October 11, 2005 06:04:41 GMT
Her entourage would obviously cheer her as leads this year Vibe Awards, taking in five nominations all at once, which among others include Artist of the Year. Ups for the same category is , , and , who each have four nominations.

Elsewhere, nominees for Album of the Year are "Get Lifted" by Legend, "Late Registration" by West, "The Documentary" by , "The Emancipation of Mimi" by Mariah Carey and "The Naked Truth" by , who won't be able to attend the ceremony as she is serving a 366-day sentence at a federal detention center in Philadelphia.

News
>
Music News
October 11, 2005 04:57:30 GMT
It's close to a month that have been touring with . Though, the ride seems incomplete with the absence of NIN regular drummer Jerome Dillon due to health concerns. Thus, the music group has tapped Australian Alex Carapetis to fill in during its ongoing fall tour.

NIN leader Trent Reznor wrote on the band's Web site "I can't begin to tell you what a difficult job it is to replace your drummer in this band, and these guys have truly risen to the high-pressure situation that it is." Following such decision, Carapetis already played his first show with Nine Inch Nails on Friday in Chicago.

News
>
Celebrity Gossip
October 11, 2005 04:12:54 GMT
Those who are hoping to take ' jewel-encrusted bra home will be sorely disappointed. The pop superstar has removed the bra, one of dozens of personal items she put up for bid on eBay to raise money for victims of Hurricane Katrina, from the site after it previously had been pulled by an eBay staffer for it was considered to violate the Web site's policy of not selling used underwear. However, the decision was reversed because the bra fit under the category of memorabilia.

About the second removal, Spears posted a message on her Web site on Saturday saying "Concerned that some of you might be confusing this bra with something that it's not." The singer claimed to have worn the bra during a promotion for an HBO concert special, but "it is not the one I wore onstage during the 'Baby One More Time' performance. I feel the correct thing to do is remove this item from the auction because I don't want any of you to feel misled," she said.

News
>
Movie News
October 10, 2005 08:18:58 GMT
If you're afraid of the dark, you should bring lantern with you. If you won't get lost in certain places, you need to bring a map. If you won't get lost in paradise, what should you do? Hold on God's words. Is that make sense? Of course, if don't then you'll just the same with Lucifer.

The story of the wicked angel will be revealed in the highly anticipated "," which Hyde Park Entertainment and Vincent Newman Entertainment have partnered to produce. The film is a feature version of John Milton's epic poem of the same name which is based on an adaptation by Phil DiBlasi and Byron Willinger.

News
>
Celebrity Gossip
October 10, 2005 07:52:55 GMT
A man is judged by his deeds, not by his words. Though, words can deeply hurt someone's feeling because of its knifelike. When it is so, it obviously draws people mad.

Hollywood actress, is one among many, whose feeling hurt by the words reporters outed to write either fact or gossip about them. The star was so furious when a newspaper claimed she is dating another man, just weeks after her split from husband . The New York Post linked Zellweger with former boyfriend, Irish singer , in a report in its PageSix column.

News
>
Movie News
October 10, 2005 07:31:46 GMT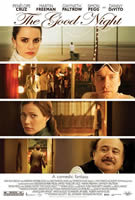 Your night will be warm and you'll sleep tight and have a sweet dream as well when the one you love kisses your chin while saying "good night." Anyway, what we're going to talk about is a different good night. It's a romance comedy film, which Jake Paltrow is written and about to direct.

The story of "" concerns a man's search for perfection in a world where life rarely measures up to the idealized images that constantly bombard us. The film is set in New York, but will begin filming on November 7 in London's Ealing Studios. Set to star in is and , who both will play supporting roles, and who'll play a former pop star now reduced to writing advertising jingles amid an early midlife crisis.

News
>
Celebrity Gossip
October 10, 2005 07:05:47 GMT
While many of her fellow celebrity couples seek for divorce, famous supermodel and singer has just found her new love. She reportedly dating Ashes hero Kevin Pietersen. Per The Sun newspaper, the man has asked cricket bosses to pay the bill for Caprice to come over to see him play in the World XI VS Australia charity matches.

What's more, Pietersen is reported to have celebrated England's Ashes series win over Australia last month by flying out to Caprice's home town of Los Angeles. Caprice, in sequence, says to Askmen.com "I just want to date someone who makes me happy. Things are simple, it is us human beings that make it difficult."