News
>
Music News
March 26, 2007 09:05:48 GMT
Three names have been confirmed to headline Rock the Bells festival. Hip-hop group has added the latest jigsaw piece to the already announced performers and .

The hip-hop festival is slated to kick off at the national Orange Show Events Center in San Bernardino on August 11. In the event that will provide 2 stages, a list of other names are already prepared. Some of them are , , and .

News
>
Movie News
March 26, 2007 08:35:40 GMT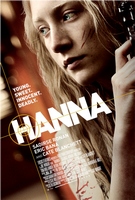 Looks like Focus Features is brewing an interesting work at its pit. Variety has reported that the studio is in progress to develop a big screen feature entitled "", which will likely be a reverse spin on Luc Besson's 1994 effort "The Professional."

The project will present a premise of a14-year-old who must learn how to be a girl after being raised by her father to be a cold-hearted killing machine. In "Professional", on the other hand, a 12-year-old girl asks her hitman neighbor to train her as an assassin in order to avenge the death of her brother.

News
>
Music News
March 26, 2007 08:33:31 GMT
Mother of 4 months old twins, can't wait to get on stage again. She will appear as a guest in Mount Sinai Hospital Auxiliary Gala at Toronto's Roy Thomson Hall on May 6.

The event will raise money to promote Women's and Infants' Health Program at the hospital. The number $3.5 million is expected to accumulate in the end of the event. This little show may be the chance for Krall to loosen up before the potential summer tour.

News
>
Music News
March 26, 2007 08:02:22 GMT
Under the name , will perform at Radio City, NY on March 30. This gig is a sold out and is presented in 'Ronnie James Dio mode'.

Members playing in this performance are Tony Iommy, Geezer Butler, Vinny Appice, and vocalist Ronnie James Dio. "You can call us 'Mayor Koch' if you want to. What we're called doesn't matter, but on the Internet they call us Black Sabbath, because that's really what we are," Dio said on behalf of the 1980s lineup. "They were virtually a nonentity when we did 'Heaven and Hell'. My inclusion put a different signature on the band and captured the imagination of people who had no idea what came before," he added.

News
>
Movie News
March 26, 2007 07:52:17 GMT
Successfully enticing the likes of Tom Arnold, Illeana Douglas, , , and to join the cast of her new film project, "Rockett", producer Holly Wiersma has finally started the production on the flick in Jacksonville, Florida.

Based on stories written by Ethan Canin, the ensemble drama sees Fallon as a 35-year-old guy who finds that his problem committing to his girlfriend stems from his troubled relationship with his unhappily married father, played by Arnold.

News
>
Music News
March 26, 2007 07:33:08 GMT
is taking pride out of her Cuban ancestry by pouring the culture's sound, spirit and language into her new album "". To thicken the Cuban mood, she has penned fellow Latin musicians to contribute in the album.

Experts such as trumpet player Arturo Sandoval, guitarist , Pueto Rican singer Jose Feliciano and even Cuban native actor each give a color in the album. Also joining are the Cuban musicians such as drummer Sheila E. and salsa singer Luis Enrique.

News
>
Movie News
March 26, 2007 07:30:12 GMT
Looks like the acclaimed duo from "" is about to have another teaming up. Variety has learned that is being plotted to collaborate with Martin Scorsese again in "", a film adaptation of Jordan Belfort's upcoming tell-all autobiography of the same title.

The project will be developed by Warner Bros. Pictures together with DiCaprio's company Appian Way with Alexandra Milchan to produce. It is said that Milchan, the daughter of famed producer Arnon Milchan, concluded to join the picture due to the Scorsese-DiCaprio combo offered by both studios even though there are no official deals put in place yet for DiCaprio to star or Scorsese to direct.

News
>
Celebrity Gossip
March 26, 2007 06:59:26 GMT
She's been over flowed with many best wishes her friends gave her during her lavish wedding. While her love life does work well, not so with her career. has been dropped as the spokeswoman for British fashion label Monsoon.

The design house is said will not renew its contract with the star as it ends in June later this year following slow sales at the chain. Rumors on the street say that Liz is apparently "too mumsy" for the label who normally target a younger, more bohemian market and thus failed to increase profits for the design house.

News
>
Celebrity Gossip
March 26, 2007 06:57:50 GMT
is showing the brave side of her than just becoming a part of music group Bardot. The recording artist showing off her identity, appearing nude in the upcoming issue of Australia women magazine Madison.

In an interview with the publication, Monk openly reveals the importance of her relationship with rocker fiance , saying their bond is more important to her than fame and fortune.

News
>
Music News
March 26, 2007 06:42:55 GMT
Alternative rock band has to reschedule the tour plan as guitarist Michael Einziger's hand is not yet healed. Posted in the band's MySpace the band apologizes for the inconvenience and only hopes for the best.

The new dates include Manchester Evening News Arena (Sept 20), Nottingham Arena (Sept 21), Glasgow SECC (Sept 23), Birmingham NEC (Sept 24), Cardiff International Arena (Sept 25), London Brixton Academy (Oct 1) and Bournemouth International Centre (Oct 3).

News
>
Music News
March 26, 2007 06:26:03 GMT
The collaboration between and has resulted in rock punk vibes. Timbaland said that JT's next album will sound a more or less like American rock band The Rapture.

The resemblance is not for the entire album, but JT has pointed his desire to employ material from The Rapture's hit single, "House of Jealous Lovers". The two have engaged in a pre-production talk for the new album to follow the success of "" (2006). Timbaland promised that this record will be cowbell-tastic.

News
>
Movie News
March 26, 2007 05:19:21 GMT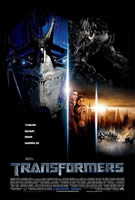 Previously scoring success in delivering memorable vicious performance in "Matrix" trilogy, is going to ride another vehicle as a villainous character again, only this time he will be totally unseen except for his voice.

Yes, the movie's promo site SectorSeven.org has revealed that the Nigerian-born actor has agreed to move away from the camera to provide the voice of Megatorn in "", the primary fictional villain who is also the leader of Decepticons and the archenemy of Optimus Prime, the commander of the heroic Autobots.

News
>
Music News
March 26, 2007 05:17:57 GMT
sleek in his black tuxedo headed for the after party concert in Madison Square Garden and awed the audience that included his friends. On the other hand, his close mates returned the favor with special surprises.

Opened by Bill Clinton, the concert coincided with Elton's 60th birthday and therefore Clinton welcomed him to 'his favorite club: the 60-year-olds'. Afterwards, Elton took his seat in front of the piano and delivered "Sixty Years On", the title that fitted the occasion.

News
>
Celebrity Gossip
March 26, 2007 05:10:51 GMT
turned 60th on Sunday March 25th and he happily celebrated the anniversary with his star studded pals, including , , and among others, all of whom joining him at the Saturday party March 24th took place at the Cathedral of St. John the Divine in New York.

As part of his birthday celebration, John also held a concert at New York's Madison Square Garden with 20,000 people due to attend. The musician's show there actually holds the record for most performances at the legendary arena, passing the 52 concerts given there by the .

News
>
Celebrity Gossip
March 26, 2007 04:46:54 GMT
Amid her hectic schedules, is about to announce the new pick for her book club during her television talk show this Wednesday.

In an e-mail sent Friday March 23rd to Winfrey book club members, it is said "Tune in Wednesday, March 28, to see who came to dinner with Sidney Poitier plus, Oprah's picked a new book for you to read this spring!"