News
>
Celebrity Gossip
March 27, 2007 06:15:13 GMT
They work it out the other way around. While worked on her dance moves back in Los Angeles, spent the day partying as a way to celebrate his 29th birthday.

K-Fed who turned 29th Wednesday March 21st arrived in Las Vegas on Friday afternoon March 23rd to celebrate his birthday in the sin city the following day. He brought along his sons, Sean Preston, 1, and Jayden James, 6 months.

News
>
Music News
March 27, 2007 06:12:26 GMT
recently completed the shooting of their new video "Sweet Sacrifice". Unlike the previous videos, vocalist said, it's a non-crazy one where wolves, tricks and stuffs will not be present.

Directed by Paul Brown who has worked with , this video suits the band's favor. "It's mostly live performance," she said in a statement "It's more really just about the song, and that is unique for us." Going a bit metaphoric, the video took the set of a four-wall room which is inspired by 's movie "The Cell" (2000). "Like we're in the walls of our minds, sort of," she continued.

News
>
Music News
March 27, 2007 05:16:24 GMT
Departing from her independent label That's Why There's Chocolate and Vanilla, signed deal with Koch Records for new album. Her twelfth album will be released in a double CD format under the title "" on June 22.

The two CDs will consist of the same songs but with different versions. One CD employs the acoustic and voice sound only while the other is presented in a full musical rendition. Two of the tracks "If You Had a Vineyard" and "Jeremiah (Something Beautiful)" have been issued for free download in her official website.

News
>
Movie News
March 27, 2007 04:52:36 GMT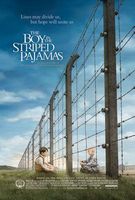 Seems to have no shortage of offers for this year, has given her agreement to take starring part in Holocaust-prestige feature "" for Miramax Films.

An adaptation of the best-selling novel by Irish writer John Boyne, the dramatic flick focuses on a boy from a German family moving into Auschwitz who befriends a kid from the town's concentration camp. It is said that Farmiga will be billed as the German boy's mother, who grows horrified as she begins to know the truth about the camp.

News
>
Music News
March 27, 2007 04:43:28 GMT
With the D-day coming nearer, the 20th Nickelodeon's Kids Choice Awards committees are in full speed preparing the actual event on March 31. Among the program recently added is the act from .

The band with the new album "" that is still due May 22 will sing the first single in the event. "Makes Me Wonder" will be delivered for the first time in the award event that is hosted by .

News
>
Celebrity Gossip
March 27, 2007 04:35:58 GMT
Drama follows where the Beckhams go. and wife are said to have been planning to throw a posh party to mark their move to Los Angeles later this year.

The high profile couple reportedly is planning a £750,000 American-themed party, which a source claims as a way to outdo their Full Length and Fabulous Pre-World Cup party from last year.

News
>
Music News
March 27, 2007 04:04:23 GMT
Another music festival is heading to New Orleans and it brings could-not-be-missed artists along. Essence Music Festival to be held on July 5-7 at Louisiana Superdome will feature different artists to headline each day.

A string of performers such as , , , and Maze has been announced before to headline the festival. Now the string is pulled longer with the addition of , , , , , Johnny Gill, and comedian . More artists are still to be announced next week in the complete lineup news.

News
>
Celebrity Gossip
March 27, 2007 04:01:52 GMT
quickly changes her heart. The pop star was reportedly seen partying with British singer at an LA nightclub.

MSNBC reports the two were spotted leaving a Hollywood nightclub together, with Lohan tried to hide from onlookers under her coat. Now rumor has it that they are dating.

News
>
Movie News
March 27, 2007 03:53:54 GMT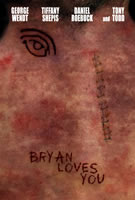 Soon about to unravel the horrifying tragedy occurred in Arizona back in 1993 through its new horror feat "", Landau Motion Pictures has delightfully posted a couple of first looks of the movie and in-depth conversation about it on the web.

Both available at JoBlo, the exclusive sneak peek can be viewed while the interview can be read .

News
>
Music News
March 27, 2007 03:27:47 GMT
The fine art, philopsohy and literature addict is busy tying artists to appear at the High Line Festival. Among the performers that he had successfully bagged are band , comedian , duo , rock band Deerhoof, 3 piece band Secret Machines and symphonic rock band The Polyphonic Spree.

The lineups will perform on the festival starting from May 9-19 at venues near High Line, Manhattan. Beside them, there will be many other various acts such as film, visual art and performance.

News
>
Celebrity Gossip
March 27, 2007 03:18:22 GMT
Are they back together again? and former girlfriend Jemima Khan have sparked speculation they have rekindled their romance after being spotted together two days in a row, just weeks after they announced their split.

Grant and Khan were spotted went out together on Saturday night March 24th and were later seen at his home. The next day the actor was seen leaving Khan's home wearing the same clothes he worn the night before.

News
>
Music News
March 27, 2007 02:46:44 GMT
Launching his self-titled debut album on March 26, is anxiously waiting to see the reaction of people. The French hip-hop album was wrapped in a package containing the names , Faboulous and Booba.

Parker said that his encounter with Foxx went unplanned. "I'd receive a call while in Los Angeles with Eva (Longoria). Jamie anted me to stop by his studio where he was recording with Beyonce for a song in the movie (Dreamgirls). I took this moment to show him we had done in the music. As he liked it, he offered to do a song together in my album. This is how it started with Jamie," he stated.

News
>
Celebrity Gossip
March 27, 2007 02:36:51 GMT
turned 52nd Monday March 19th and that was surely his happy day. The "Die Hard" actor reportedly spent his birthday canoodling singer at Roxy Nightclub in Sunset Boulevard.

Willis and Love were seen making out fervently in the venue that was crowded with people, who had gathered to watch the Brit singer 's performance.

News
>
Celebrity Gossip
March 27, 2007 01:57:03 GMT
The big question finally is answered as it was revealed Monday March 26th that 's death is an accidental overdose of prescription drugs.

Officials said there are at least nine prescription drugs, including methadone and anti-anxiety drugs, among others that killed Smith. In a detailed autopsy report released that day, a medical examiner noted Smith refused to go to a hospital three days before her Feb. 8 death. She chose to ride out her illness in a hotel suite littered with pill bottles, soda cans, SlimFast, nicotine gum and an open box of Tamiflu tablets.

News
>
Movie News
March 26, 2007 09:12:40 GMT
Zack Snyder sure is making a quick move for his Warner Bros.-based newly launched company Cruel & Unusual Films. Recently being reported to put in "" as the studio's first production, the "" director has smoothly submitted a second project into the list.

Variety has revealed that Snyder is set to produce a zombie action-thriller titled "" which is based on his own original story. While it is still unclear whether he will also direct, wife Deborah Snyder is going to also produce with their partner Wesley Coller executive producing.