News
>
Celebrity Gossip
March 27, 2007 09:24:01 GMT
showed the good part of her celebrity status, making donation to a Mexican orphanage she supports.

The singer-actress donated a brand new minivan to the Casa Hogar Elim orphanage in Nuevo Laredo, Mexico Sunday March 25th.

News
>
Music News
March 27, 2007 09:02:25 GMT
is not only invited to the private awards dinner of Broadcast Music Incorporated, but will also be honored with Icon Award. The lifetime achievement award will be handed to the surviving members, Barry and Robin Gibb on May 15.

Held at Regent Beverly Wilshire Hotel, it is not certain whether the brothers will perform as a duo. After all, the only sang twice since the death of Maurice. If they are not to play, then other artists will take the place by singing their hits.

News
>
Celebrity Gossip
March 27, 2007 09:01:02 GMT
has to, unfortunately, put her television career on hold due to her pregnancy.

Carrying her and boyfriend, Gavin Henson's child, the professional singer turned TV presenter was forced to postpone the filming of the third series of her Friday night program "The Charlotte Church Show" until an unspecified date.

News
>
Music News
March 27, 2007 08:34:27 GMT
Family Values Tour is back this year. 's Jonathan Davis had announced through VirtualMTV.com that is made the headliner.

Supporting this event are metalcore band , alternative rock band , trash metal band and the newly formed rock band . "It's gonna rock," he typed on the computer. One of Korn's members, David Silveria meanwhile, will not be present because he is in hiatus.

News
>
Celebrity Gossip
March 27, 2007 08:31:49 GMT
is dating Anderson. Note that it's not , but another Andersen who happens to be May Andersen, a Sports Illustrated and Victoria's Secret model.

Rock, who has his divorce to Pammy finalized Feb 1st, has been seen strolling the streets of NYC on Saturday March 24th with the new lady. The new couple, moreover, also attended 's birthday concert in NYC the next day, looking happy and comfortable around one another.

News
>
Movie News
March 27, 2007 08:29:48 GMT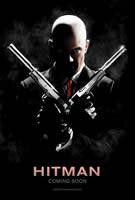 Begin to line up names following the inclusions of and Dougray Scott, the filmmakers of "" have successfully enticed the likes of , , Ulrich Thomsen, and Michael Offei to gather together in the film's cast, Variety has learned.

Adapted from the Eidos popular video game, the thriller finds Olyphant assuming the role of Agent 47 who is hired by a group dubbed "The Agency" to kill targets for cash. Things, however, go awry for him as he later ends up being chased by Interpol and the Russian military as well as Scott's character.

News
>
Celebrity Gossip
March 27, 2007 08:03:51 GMT
Her star would shine even brighter throughout the year judging from the early good start she had at the beginning of the year. has been selected to receive the 2,333rd star on the Hollywood Walk Of Fame.

The actress, who has just made public her vow to never get married again, is slated to receive the honor Tuesday April 3rd.

News
>
Movie News
March 27, 2007 07:55:57 GMT
Known to have brilliantly portrayed real figures on the big screen as seen in "Rob Roy" and "Schindler's List", is about to carry it out once again in his next project.

The Academy Award-nominated actor is being poised to topline a biopic of Reverend Ian Paisley, a senior politician and church leader from Northern Ireland who is also noted to be an outspoken critic of the Roman Catholic faith. Neeson himself has been noticed expressing his admiration to the man whose sermon he often hears.

News
>
Music News
March 27, 2007 07:53:24 GMT
Indie band has confirmed two things that have been waited by their fans. The sixth album will hit the stores by July 10th and the title is "". Yes, that is 5 GAs.

There will be 10 tracks in the album that follows 2005 "". Unknowingly, whether intended or not, some of tracks are strangely spelled such as "Rhthm and Soul", "You Got Yr Cherry Bomb" and "Don't You Evah". Others raise questions just by the titles like "Black Like Me" and "Eddie's Ragga".

News
>
Celebrity Gossip
March 27, 2007 07:46:22 GMT
set the record straight on her being romantically linked to .

A representative for the sexy beauty tells American magazine Us Weekly, "They are just friends."

News
>
Music News
March 27, 2007 07:21:11 GMT
Christian leaders set another pressure to . This time, the Caribbean Island Christians ban the singer from performing at Plymouth Jazz Festival in Tobago in fear that he will influence the young people there with his homosexuality.

Two parties have stood in each corner to pursue this matter. CL Communications as the festival's organizer has been persistent that the show scheduled in late April would go on despite the boycott threat. Meanwhile, a number of Christian churches have tried to persuade Tobago House of Assembly into canceling the show.

News
>
Celebrity Gossip
March 27, 2007 07:20:14 GMT
Young age and a bright acting career, has just found her love that makes her life even more complete. The teen movie star is hopping into dating saddle.

Emma, who is 16th, reportedly dating rugby player of her age named Tom Ducker, who is regarded as such a rising star that he has been signed up by the elite Wasps Academy.

News
>
Movie News
March 27, 2007 07:07:06 GMT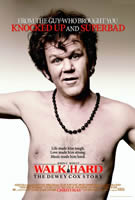 No stranger to Hollywood as he previously appeared in few movies, singer is on the way to jump into the big screen one more time. ' lead vocalist and guitarist reportedly will make a cameo appearance as in Columbia Pictures' musical biopic parody "Walk Hard."

Toplined by , the flick sees the actor play a fictional musician with shades of Roy Orbison and named Dewey Cox whose professional and personal ups and downs become the center of the story. Also starring are funnyman , SNL member , and "The Office" star who is said to portray a June Carter Cash-like love interest for Cox.

News
>
Celebrity Gossip
March 27, 2007 06:51:18 GMT
makes good with his best friend, guitar, by making donation to charity. The guitarist of music group is donating his vintage 1975 Gibson Les Paul guitar to an auction benefiting charity Music Rising.

Music Rising, for you to know, is a charity The Edge co-founded to replace musical equipment lost or destroyed by Hurricane Katrina.

News
>
Movie News
March 27, 2007 06:27:57 GMT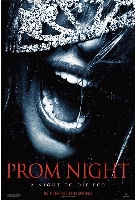 Ready to construct memorable onscreen team with , of "The Wire" fame has landed deals to join the Tampa-born actress in "", which is set to be produced under Original Films banner for Screen Gems to distribute.

A remake of the 1980 slasher classic directed by Paul Lynch, the project revolves around a group of youth who are stalked by a masked killer at their high school dance. Here Elba will portray a police detective with names like Brianne Davis, , and Hugh Scott also taking roles.