News
>
Celebrity Gossip
April 18, 2007 08:39:12 GMT
Forget about the sex tape. has left the incident behind and already moves on with her new man, who happens to be New Orleans Saints running back, .

An American socialite who comes to media attention primarily due to her close friendship with , Kim finds Bush as a perfect match to date. The two were spotted leaving the Samsung Upstage Country Club event in Hollywood Hills on April 15th holding hands. That's a start for a date, isn't it?

News
>
Movie News
April 18, 2007 08:25:14 GMT
With the lead part currently being in search, words no doubt are circulating around on who may get the coveted role in Paramount Pictures' sci-fi adventure "."

Adding the hype on this matter, the Daily Express has come with an interesting tidbit saying that "" star has been tipped to become the title character in the project, which is a remake of the 1968 flick of the same name.

News
>
Music News
April 18, 2007 08:01:41 GMT
The anticipation of "" premiere will be celebrated three days earlier with the release of the soundtrack. Besides involving the star to contribute songs, aka Fergie, , Wings, and Harry Chapin are growing the list.

Fergie will cover rock band 's song titled "Barracuda" while who starred as Donkey in the film performs duets with "Puss in Boots" character in Sly & the Family Stone's smash hit "Thank You (Falettinme Be Mice Elf Agin)".

News
>
Movie News
April 18, 2007 07:45:29 GMT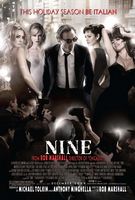 Seems to be pretty ambitious in developing the recently-announced "", The Weinstein Co. co-chairman Harvey Weinstein reportedly is determined to have some Hollywood's biggest names in the cast of the musical project.

The movie mogul has been spotted to remark that he would like A-list actresses of , , , , , plus to fill in the six major female roles of the picture, and appears to take it rather lightly in dealing with their salaries.

News
>
Celebrity Gossip
April 18, 2007 07:22:40 GMT
While and boyfriend are not ashamed of publication, and girlfriend are getting even more serious with their romance. The former MTV veejay is moving in with the singer, it has been reported.

If the New York Post is to be believed, Minnillo has moved into Lachey's Beverly Hills house in the wake of her attempt to become an actress and focus on gigs in L.A.

News
>
Movie News
April 18, 2007 07:05:38 GMT
The coveted chair finally is secured by Michael Apted as Ain't It Cool News has surprisingly brought in a scoop stating the English filmmaker has already been assigned to be the director of "."

The Walt Disney Pictures and Walden Media's third installment of "Narnia" franchise, the project will be made based on C.S. Lewis' third published book of the series which finds Edmund and Lucy Pevensie helping Caspian to locate the seven banished lords of Narnia. Its predecessor, "" is currently in production for a May 16, 2008 release with Andrew Adamson at helm.

News
>
Celebrity Gossip
April 18, 2007 06:41:13 GMT
Contrary to tabloid reports, the Hogans are doing great so far. and wife fire back at reports that their marriage is on the rocks, claiming they are happily married.

In response to the marriage-end reports, the American actor and semi-retired professional wrestler told Us Weekly, "I'm happily married, and everything is cool."

News
>
Movie News
April 18, 2007 06:14:47 GMT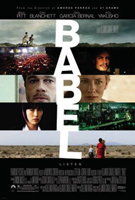 Consistently promoting fair, accurate, and balanced portrayals of Latinos in the U.S. entertainment industry, the National Council of La Raza (NCLR) for the thirteenth time is going to hold its American Latino Media Arts Awards or known as ALMA Awards and has officially revealed titles and names nominated for the prizes.

The list was made public by telecast host , NCLR President and CEO Janet Murguia, and Mario Lopez on April 16 at the Beverly Hilton Hotel in Beverly Hills, California. Winners will be named on Friday, June 1 at the Pasadena Civic Auditorium with the event being aired later by ABC Television Network on Tuesday, June 5 at 9:00-11:00 p.m. ET.

News
>
Music News
April 18, 2007 05:14:21 GMT
One change of producer and one pushed back release date after, 's "" is set for July 3 via RCA. Helmed by Brendan O' Brien instead of Rick Rubin, the album will be the band's first conceptual piece.

Bassist Duff McKagan who announced the new release date compared this record to the single oriented debut "". He said, "I think 'Contraband' was a great record. It was the right one for us to make as our first record. But 'Libertad' really goes way beyond that musically. I don't think any of us could have made a better record at this point in our careers." Summarizing the content of the new record he continued, "It's a great f*ckin' rock song. It has a kick-ass guitar riff, a great chorus, a really big bridge and a great Slash solo."

News
>
Celebrity Gossip
April 18, 2007 05:09:29 GMT
Nominations for this year American Latino Media Arts (ALMA) Awards had been announced Monday April 16th during a press conference at the Beverly Hilton Hotel in Beverly Hills, California with served as host alongside best friend and NCLR President and CEO Janet Murguia.

On the television category, HBO's "Walkout", plus ABC's "George Lopez" and "Ugly Betty" are the nominees vying for the Outstanding TV Series, Mini-Series, or TV Movie award. The series' male stars, including the likes of and , are nominated for the Outstanding Actor- TV Series, Mini-Series, or TV Movie award.

News
>
Music News
April 18, 2007 04:40:38 GMT
R&B singer will be the recipient of this year's ELLA Award. The honor that is given by Society of the Singers will be presented to her on Sept 10.

Upon receiving this award, Knight gave her statement, "It is a truly awesome feeling to be receiving this honor. Ella was the sweetest and most beautiful person as a talent and as a human being." The president of Society of Singers Jerry F. Sharell explained that choosing the singer is only appropriate considering that she is "one of the greatest and most distinctive voices of our time".

News
>
Celebrity Gossip
April 18, 2007 04:37:48 GMT
Stomping into new field, has activated a comedy video site named through Gary Sanchez Productions, the company he established with Adam McKay.

Backed up by venture capital firm Sequoia Partners, the site is off to a sizzling start since quietly going up as a beta release Thursday, April 12, already having a short video featuring Ferrell and McKay racked up more than 1.5 million page views and generated more than 2 million streams. Entitled "The Landlord", the two-minute clip shows Ferrell as an apartment tenant forced to reckon with an angry landlord, who happens to be played by McKay's toddler daughter.

News
>
Celebrity Gossip
April 18, 2007 04:34:28 GMT
breaks the record of and , entertained the Laugh Factory in Los Angeles for six hours and seven minutes on Sunday April 15th.

The comedian, walked out on the third season of his hit Comedy Central show May last year, hit the stage at 10:36 pm and continued cracking jokes until 4:43 am.

News
>
Movie News
April 18, 2007 04:08:55 GMT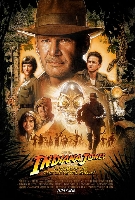 Someone familiar from the franchise may be missing in "Fourth Installment of the Indiana Jones Adventures." Recent report surfacing at Dark Horizons pointed out that Sallah, the old friend of Jones who first appeared in "Raiders of the Lost Ark", will probably not appear in this latest part of Indiana Jones series to accompany the hero's journey at all.

According to Dark Horizons, actor John Rhys-Davies who played the character has revealed through a third party that Sallah has been written out of the project's script in favor of "a younger cast." The site also speculated that the "Lord of the Rings" trilogy star presumably "has not been asked to be in Indy 4 or even approached about it."

News
>
Music News
April 18, 2007 03:53:25 GMT
had to cancel their concert in San Manuel Indian Bingo and Casino on April 12 after a young girl was banned permission to enter the building. The girl who is a big fan of the country band did not meet the requirement of '21-years-old and above' because she is merely 5 years old.

Though no dispute has occurred, the duo has left as many as 1,600 fans who were waiting nearly over an hour disappointed. They were told to refund their tickets after the cancellation was announced. Director of the casino Steve Lengel stated, "This was an unfortunate incident and caused great inconvenience for our guests."