News
>
Celebrity Gossip
November 23, 2006 04:22:36 GMT
Jewish star is getting ready to tie the knot with his actress fiancee .

Yet, the comic actor has to wait for Fisher to finish her conversion to Judaism. According to US Weekly magazine, Isla has "studied Hebrew and learned to cook traditional Jewish recipes" in preparation for her conversion and impending marriage.

News
>
Celebrity Gossip
November 23, 2006 03:59:28 GMT
No stranger to controversy, stole the show this week when she looked her best on the catwalk, showcasing glamorous creations by young Polish designers, Agniesz Maciejak and Wojtek Dziedzic.

The one of the world's most sought-after models made her return to the catwalk at the third Lexus Fashion night in the Polish city of Warsaw. A source is quoted as saying in the Sun newspaper: "All eyes were on Naomi. She looked amazing. I'm glad to see her back doing what she does best."

News
>
Celebrity Gossip
November 23, 2006 03:32:15 GMT
is celebrating his soon-to-come twin girls with a pinky celebration. The hip-hop mogul held a lavish "Little Miss Diddys' Pretty in Pink" baby shower for longtime girlfriend Kim Porter, who is due in the middle of December later this year, in New York City on Sunday Nov 19th.

A-list guests attending the ceremony including rapper and socialite Denise Rich. Attendances were all treated with shrimp, pink cocktails, specially made pink M&Ms and Perrier Jouet champagne in pink floral bottles.

News
>
Movie News
November 23, 2006 03:14:20 GMT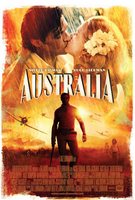 Answering people's curiosity about the title of his new epic project starring and , Australian filmmaker Baz Luhrmann finally comes out with a decision to simply name it "", The Age has reported.

The title was selected over few other names like "Great Southern Land" and "Faraway Downs", which is the name of the homestead in the flick.

News
>
Music News
November 23, 2006 02:49:50 GMT
leads the pack in busy album release week. The California rapper occupies the No. 1 spot on the Billboard 200 with his sophomore effort "" moved 358,000 copies in the United States in the week ended Sunday Nov 19th, according to Nielsen SoundScan. A significant drop off from the 587,000-unit first week of the Game's "", the new album's total however was more than enough to debut the LP at No. 1 on Top R&B/Hip-Hop Albums charts.

Meanwhile, hip-hop singer debuts at 2nd spot with his sophomore album "" sold 284,000 copies. The multi-artist hits compilation "NOW 23" falls to No. 3 after its No. 1 start last week, selling 194,000. 's "" slips two to No. 4 with 150,000, ahead of the soundtrack to Disney's former chart-topper "Hannah Montana" which remains at the 5th spot for a second week with another 114,000 copies. 's Capitol Nashville release "" drops from No. 3 to No. 6 with 103,000.

News
>
Celebrity Gossip
November 23, 2006 02:22:18 GMT
Holidays are coming and has something special to celebrate. The singer turns children's author is collaborating with the Home Shopping Network (HSN), scheduled to make her TV shopping debut on HSN to promote a set of books from "The English Roses," her children's book series.

"Launching The English Roses book series and my new title, The English Roses: Too Good to Be True, through this broadcast is a great chance to reach millions of homes," Madonna said. All of the proceeds from the book sales will benefit the pop star's Raising Malawi foundation, while HSN will donate a portion of the network's proceeds from the broadcast to the organization.

News
>
Movie News
November 22, 2006 08:53:33 GMT After being put on hold earlier this month, "" sadly has come to its end this time. Variety learned that Fox Atomic has officially concluded to stop the production on the project originally plotted for a summer release next year.

The reason behind this decision is said to be due to the dissatisfaction felt by the president of Fox Atomic, Peter Rice, concerning the dailies and his assumption that the movie has a smaller scale than the kind of film he is planning to release under the studio banner. The picture itself previously faced a refusal from officials at Atlanta's Emory University dealing with the on-campus shooting permit.

News
>
Celebrity Gossip
November 22, 2006 08:38:05 GMT
Trouble has found , again. The Hollywood star narrowly escaped injury when her Range Rover collided with a police car in London on Sunday November 19th.

The actress was partying with fellow socialite Calum Best, the son of late soccer legend George Best, when her vehicle crashed into the police car, which had jumped a red light.

News
>
Celebrity Gossip
November 22, 2006 08:08:38 GMT
Rap definitely has nothing to do with race car. But, the two have attracted the interest of to involve himself in. The six-time Grammy award winning producer/rapper has signed a deal to sponsor a race car in the Formula BMW World Finals being held this November in Valencia, Spain. TAOW Productions brought the news to the surface Monday Nov 20th.

The second annual event, which takes place Nov. 24 through 26 in Valencia, Spain, is a competition involving 38 of the best drivers from 18 countries in the world's regional Formula BMW series.

News
>
Movie News
November 22, 2006 07:40:59 GMT
Apparently has another intention than just covering a song like she did in her latest album, "." Life & Style Weekly has reported that the beauty is eyeing a chance to turn the famed singer's life into the big screen and currently is trying to obtain the rights to film her story.

"[Lindsay] says that movies like and are good examples of the kinds of projects she'd like to do," an insider said to the magazine. "She feels like she's found a dream role in a story about Stevie Nicks at the height of 's fame. Lindsay loves the music of that era, and [people] have told her she has the same distinctive gravelly voice as Stevie's."

News
>
Celebrity Gossip
November 22, 2006 07:34:57 GMT
Let the frenzy begins as Hollywood heartthrob has been spotted holidaying in Australia with a mystery woman.

The hunk was recently spotted enjoying a weekend in Sydney with a mystery brunette, adding fuel to rumors that his relationship with is on the rocks.

News
>
Celebrity Gossip
November 22, 2006 06:53:48 GMT
Musicians from all genres celebrated the 34th annual American Music Awards on Tuesday Nov 21st. Hosted by , the awards show saw the winning of the , who earned triple, mainly for the categories of Favorite Soul/R&B Band/Duo/Group, Favorite Rap/Hip-Hop Band/Duo/Group, and Favorite Rap/Hip-Hop Album thanks to their LP "".

Awards came in pairs for , , and . The Red Hot Chili Peppers won the awards for Favorite Pop/Rock Band/Duo/Group and Favorite Alternative Artist. Clarkson nabbed trophies for Favorite Pop/Rock Female Artist and Favorite Adult Contemporary Artist. Blige captured the awards for Favorite Soul/R&B Female Artist and Favorite Soul/R&B Album for "".

News
>
Movie News
November 22, 2006 06:48:11 GMT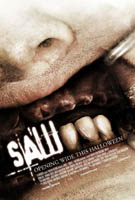 Known to be a liberal country, France, through its minister of culture Renaud Donnedieu de Vabres, has surprisingly issued on yesterday, November 21 a rare statement deciding anyone under 18 years old to be barred from watching "", which opens this week in the country.

"The violence and incessant and unbearable sadism of scenes explicitly linked to physical and moral torture fully justified the decision to ban the film (for minors)," the statement said.

News
>
Celebrity Gossip
November 22, 2006 06:13:42 GMT
has a love blooming for . The two actors, co-stars in the drama comedy romance "", have reportedly been seeing each other for over a month now after becoming close on the set of the film.

While there have yet any official statements concerning that matter, both Bloom and Dunst were spotted "kissing and cuddling in the corner of the lobby bar" in Los Angeles at the Chateau Marmont recently.

News
>
Movie News
November 22, 2006 06:04:53 GMT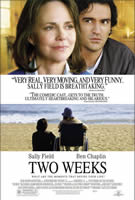 It's official: "" will come out from MGM's pit for sure as the studio has successfully acquired the worldwide rights to the flick, The Hollywood Reporter reported.

Slated for a December 1 release, pic is a bittersweet comedy which centers on four siblings who rush home to say goodbye to their sick mother only to see her trap them together for two weeks. It marks the feature directorial debut of commercials veteran Steve Stockman who also wrote and produced alongside John Marias.