News
>
Music News
July 12, 2007 04:37:38 GMT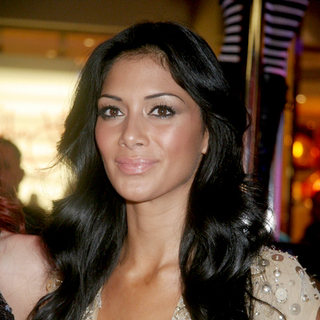 ' will now have her own official website in line with her solo career. The Hawaii-born singer chipped in some time to work on her own effort in the middle of PCD's sophomore set.

Originally set to be released Sept. 25, Nicole's LP which is titled "" will be out this October as confirmed by her official website. Worth-waiting, the record span the work of today's hottest producers such as , , The Neptunes, Stargate, Sean Garrett, Polow Da Don, , , Just Blaze, , Kara DioGuardi, , , Bryan Michael Cox, and many more.

News
>
Movie News
July 12, 2007 04:27:46 GMT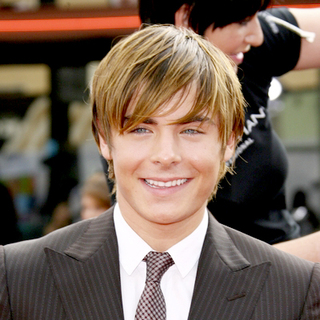 Striving to expand his big screen credits after "" and "Seventeen", is reportedly engaged in talks to topline Paramount Pictures' musical feature "", which turns out to be a remake of the studio's 1984 flick directed by Herbert Ross.

Along with Efron, TV director Kenny Ortega is also in negotiations to perform double task of helming and choreographing. If deals are reached, pic therefore will extend the collaboration between the two that has been established since Disney Channel Original Movies' hit "High School Musical."

News
>
Celebrity Gossip
July 12, 2007 04:12:09 GMT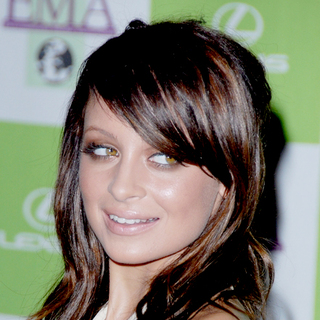 's DUI court case has been pushed back for the second time. Is that good news or a bad one? Notwithstanding with your impression, the judge has granted the so lucky socialite another delay somehow.

A continuance was granted to Nicole on Wednesday July 11th after his lawyer Shawn Chapman Holley filed a motion Tuesday July 10th, requesting a delay in the start date of the star's DUI trial, citing the key witness to the case will not be available to testify until August 5th.

News
>
Movie News
July 12, 2007 03:42:16 GMT
Seemingly walking on steady path in his directing career, Darren Grant has signed on to helm "", a film feature about the world of American burlesque formerly known as "Untitled Bille Woodruff Project", Variety has revealed.

Just sold to The Weinstein Co. banner, the dance flick focuses on a small town dreamer who moves to Chicago with the hopes of joining a prestigious dance company. Things, however, unexpectedly go haywire for the aspiring dancer, forcing her to work in a burlesque club instead.

News
>
Celebrity Gossip
July 12, 2007 03:32:12 GMT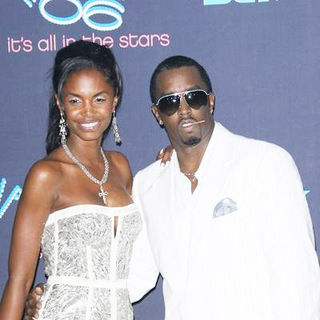 Kim Porter, the former girlfriend of and mother of three of his children, spills the bean on their fresh break up, speaking exclusively about it to Entertainment Tonight.

"After ten years, I have decided to end my on-again/off-again relationship with Sean Diddy Combs. In ending this relationship, I made a decision that was in the best interest of myself, Sean and our family. I look forward to moving on with my life and my career, and wish him prosperity, health and happiness in life and in love. We will remain friends and committed parents to our children," the former model said through her representative.

News
>
Movie News
July 12, 2007 03:09:29 GMT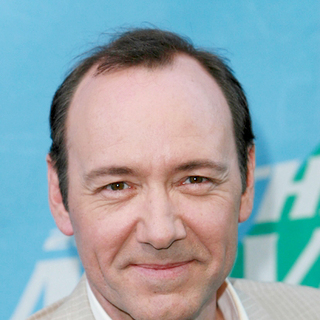 Taking the same decision as his "" co-star did earlier, Kevin Spacey has been confirmed to reprise his role of Lex Luthor in "Superman: The Man of Steel."

According to Variety, Spacey has met helmer Bryan Singer in New York regarding the sequel during his Broadway stint for Eugene O'Neill's recently wrapped "Moon for the Misbegotten." It is said that the actor hopes to shoot his scenes on a six-week block next year following the completion of his run in David Mamet's play "Speed the Plow" in April.

News
>
Celebrity Gossip
July 12, 2007 02:56:32 GMT

It's only with OK! magazine that and want to share details on their wedding. The newlyweds tell all, including the wedding dress, bouquet, the ceremony, the cake, the party and everything.

Wearing an estimated more than $75,000 wedding gown designed by Angel Sanchez, Eva revealed her feeling, saying "Every girl dreams of having a beautiful, romantic wedding. It was amazing to see it unfold after months of planning. We really wanted to create an experience for our guests. It was about them having fun."

News
>
Celebrity Gossip
July 12, 2007 02:19:29 GMT
loses her job, not as singer but as the spokesmodel for cosmetics giant L'Oreal.

Imbruglia signed a GBP100,000 contract in early 2002 to appear in TV and print advertisements for the beauty company, with famous slogan reads "Because I'm worth it."

News
>
Movie News
July 11, 2007 09:40:48 GMT

Coming to his next effort after the upcoming "", Alan Parker has given his agreement to both write and direct "", a co-production of Scott Rudin Productions, Ruby Films, and BBC Films in partnership with Miramax Films and the U.K. Film Council.

An adaptation of Jamila Gavin's Whitbread Children's Book Award winning novel of the same name, the project depicts the epic adventure of two orphans raised in Britain's Coram hospice in 1741 -- one rescued from an African slave ship, the other the abandoned son of the heir to a great estate.

News
>
Movie News
July 11, 2007 09:23:56 GMT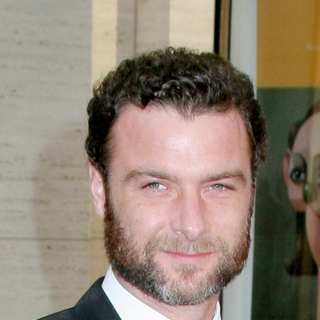 Willingly lending his deep voice, "" star has come onboard to narrate "", a large-screen feature from National Geographic set to have its premiere globally in both 3D and 2D at IMAX and other specialty theaters on October 5 this year.

Presenting a combination of live action and CG animation, the movie is intended to take audiences back 80 million years to explore the lives of dinosaur-era ocean dwellers. Lisa Truitt serves as the producer with the likes of Xavier Lestourneaud, Suzette Barnett, and David Harrisson working in the visual effect department.

News
>
Movie News
July 11, 2007 08:51:17 GMT
Wasting no time in following up its newest romantic comedy "" with another of the genre, Walt Disney Pictures is reported to set up "" based on a spec script by Julie Golden, who recently got hired by Walden Media to work on screenplay for "Sherlock's Secretary."

Pic concerns a bride who finds out that she was cursed at birth so that her romantic relationships have six-month expiration dates. Trying to save her marriage, she then heads for the Brazilian rain forest to reverse the curse yet ironically discovers she falls in love with her river guide.

News
>
Celebrity Gossip
July 11, 2007 08:49:53 GMT

Months after their shocking split, breaks her silence over ex-boyfriend Joel Madden and his most recent girlfriend , who's reported pregnant with his child. The singer-actress shares her feeling to Seventeen magazine in its August 2007 issue.

On dating him, Hilary said, "I was really happy in my relationship with Joel. I was with him from age 16 to 18. Those are important years. He's my first love, so I'll always care about him. But I definitely feel like a different person now that we broke up. And I DO feel happy!"

News
>
Movie News
July 11, 2007 08:18:17 GMT

Picking up a well-known figure to be in charge for its "Dracula Year Zero", Universal Pictures has signed "" director Alex Proyas to assume the task in the action fantasy drama, set to be an origins tale about Vlad the Impaler.

Written by Matt Sazama and Burk Sharpless, the project is said to attract the Australian filmmaker for their "fresh take on the legend", praising it of being capable to manage playing off the horror and the sympathy one has for a character that "sells his soul to the Devil to save his kingdom and family."

News
>
Celebrity Gossip
July 11, 2007 08:17:34 GMT

The Beckhams know the right timing. The couple, who's moving to LA in mere days, graces the cover of W magazine for its August 2007 issue. Guess what? Both and wife look so damn HOT.

Among the photo spread, some of them show the couple engages in raunchy poses, while the rest show either of them single posing. Famed photographer Steven Klein shot all the photos.

News
>
Celebrity Gossip
July 11, 2007 07:40:33 GMT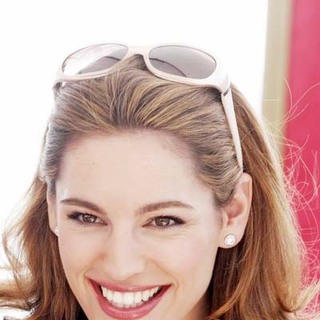 will heat the things up in the next series of the BBC1 show "Strictly Come Dancing". The BBC chiefs are in final negotiations to sign the English actress and model to appear in the next series of the British talent show.

"Kelly is about to sign on the dotted line to be in the show", a BBC source revealed. "She's perfect for the part and incredibly fit. She loves dance and trained at the Italia Conti Academy of Theatre Arts in London so she's a natural. She did minor cabaret appearances before she started working as a presenter."