News
>
Celebrity Gossip
May 12, 2007 02:07:17 GMT
It's a baby boy for and fiance Eric Cubiche.

The Emmy-nominated star of NBC's "My Name Is Earl" gave birth to her son, Dezi James, Friday May 11th at 7:31 a.m. in Los Angeles and weighed 6 lbs. 4 oz.

News
>
Celebrity Gossip
May 12, 2007 01:48:03 GMT
This just in. has just adopted a baby boy.

The singer-songwriter, who underwent breast cancer surgery in February 2006, announced Friday May 11th she has adopted a 2-week-old baby boy.

News
>
Music News
May 11, 2007 10:21:37 GMT
Nate "Danja" Hills, ' sidekick in the fifth studio album project, is promising an LP that will make everybody move to the beat. Britney's album, according to him will be the "celebration of womanhood" instead of the punch bag over her recent messy life.

"She wanted to stay away from being personal," Danja said. "It's fun, it's basic and there's nothing wrong with that. It's about feeling good, celebrating womanhood. And if you don't dance to it, I really don't know what you're listening to."

News
>
Movie News
May 11, 2007 09:21:19 GMT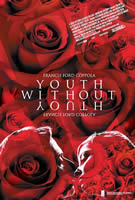 Marking the return of substantial filmmaker Francis Ford Coppola to his homeland after ten years, "", his first effort since 1997's "The Rainmaker", will make its world premiere at Italy's 2nd annual RomaCinemaFest held on October 18-27, sales agent Pathe Pictures International announced Thursday, May 10.

"This film represents a new period in my career, where I intend to make only personal films," Coppola remarked. "I look forward to showing it at this new festival in Italy, whose great masters such as Rossellini, Fellini, Visconti, Pasolini and Antonioni inspired my early career."

News
>
Movie News
May 11, 2007 08:59:25 GMT
Here comes another potential name speculated to be up for directing "The Hobbit" aside from Sam Raimi.

AICN has brought up an interesting tidbit saying that, concurrent with offer made to Raimi, renowned filmmaker Peter Weir is being approached to a possibility to helm the project as well. Weir, a native of Sydney, Australia, made his break in Hollywood through his 1985 effort "Witness" and so far has received five Oscar nominations as director.

News
>
Movie News
May 11, 2007 08:23:26 GMT
Keen to take a departure from his usual comedic fare, Barry Sonnenfeld is in talks to helm a supernatural action-adventurer simply entitled "" at the 20th Century Fox's pit, The Hollywood Reporter has revealed.

A contemporary take on the myth of Pandora's box, the picture follows a college grad with an uncertain future as he is tricked into opening the mythical box and so, unwittingly unleashes the evils trapped within. Doing so, he then must team with Pandora to save the world from destruction.

News
>
Movie News
May 11, 2007 07:57:27 GMT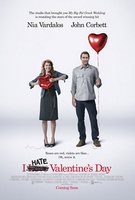 Set to ride on his next big screen vehicle after "", is currently involved in negotiations for the role of a British guy in romantic comedy "", a collaborative production of Blue Star Entertainment and Lorimont Productions.

Already cast in , who also pens the script, the flick centers on a commitment-phobic woman who closely adheres to a set of dating rules but finds them put to the test when she falls for a man who dumps her.

News
>
Celebrity Gossip
May 11, 2007 07:29:58 GMT
One of the major cast members will be missing from the world premiere of "" at this year's Cannes Film Festival.

Star has informed that she has given up the chance to attend the event to spend time with her two sons, ten-year-old Brandon and nine-year-old Dylan, instead.

News
>
Celebrity Gossip
May 11, 2007 07:11:56 GMT
Bad news. Jason Wahler has checked into rehab, it has been reported.

Family member of the star tells People, "Jason's in rehab, and he's getting help," adding that "He's doing well, and he's going to be a new man. There was a deal made [with prosecutors]."

News
>
Movie News
May 11, 2007 06:42:21 GMT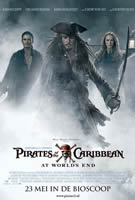 Sad to report, but that's it, there won't be a fourth "Pirates of the Caribbean", producer Jerry Bruckheimer has stated to Australia's Herald Sun upon being asked about the future of the mega-hit series after "." "This is the end," so he told the paper. "This is the end of the trilogy."

Though so, Bruckheimer, however, appears to leave open the coming of any spin-offs of the franchise, saying that it is possible for the moviegoers to see "the characters or a couple of the characters continue on."

News
>
Celebrity Gossip
May 11, 2007 06:34:19 GMT
and The Heartbreakers are working on a new coffee table book.

The new coffee table book, to be titled "Tom Petty And The Heartbreakers: An American Odyssey," reportedly will feature more than 200 never been published photographs, Petty's recollections and anecdotes and interview segments with the band and others from an upcoming documentary.

News
>
Movie News
May 11, 2007 04:45:50 GMT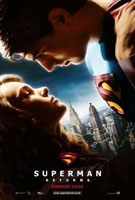 Picking up the best among notable big screen titles and names for its 33rd annual Saturn Awards, the Academy of Science Fiction, Fantasy and Horror Films finally listed out those worthy for the honors in movie categories as it held the ceremony yesterday, May 10 at the Universal Hilton.

Most kudos wonderfully went to Warner. Bros Pictures' "" for the superhero flick made its way to collect five prizes altogether, namely Best Fantasy Film, Best Actor for , Best Director for Bryan Singer, Best Writing for Michael Dougherty and Dan Harris, plus Best Music for John Ottman.

News
>
Celebrity Gossip
May 11, 2007 04:43:00 GMT
While "," the 2006 superhero film based on the fictional DC Comics character Superman, named the Best Fantasy Film at the 33rd annual Saturn Awards on Thursday May 10th, NBC's science fiction drama television series "Heroes" topped the TV categories.

The series, starring Golden-Globe-nominated American actor and actress-singer just to name a few, was named Best Network Television Series with both stars given the title of Best Supporting Actor on Television and Best Supporting Actress on Television respectively.

News
>
Movie News
May 11, 2007 04:09:14 GMT
Both have already soared as the hot, bright, young talents of today's Hollywood and it certainly will be such a delight to see them together on one screen, which is likely to be realized soon.

Yes, and reportedly are engaged in talks to take part in historical thriller drama "" that Oscar-winning filmmaker Roman Polanski is set to direct. Pic recently got picked up by Summit Entertainment to be distributed worldwide with RAI Cinema obtaining all Italian rights to it.

News
>
Celebrity Gossip
May 11, 2007 04:06:02 GMT
, an actress and mother of four, recently sat down with Reader's Digest to talk about partner , their four adorable kids, and a family going global. Here are a few of the highlights.

On her actor partner, the actress adores him as an amazing person and claims that they have very similar views on how they want to live their lives. Being asked if they have a fight just like rumors on the street say, Angie said, "Not really. We'll get into issues about global events or something that was just on the news."