News
>
Music News
May 31, 2007 09:03:12 GMT
Still around 's "", the highly anticipated album has brought two more news ahead of its release. First of all, the album won't arrive in September as scheduled and secondly, an adaptation of Daft Punk can be expected in one of the tracks.

Previously announcing that he will 'graduate' on September 18, Kanye comes up with the album sooner than expected. The singer's record will arrive in late August according to its label, Def Jam. This announcement was in line with the revelation of his sample of 's 2001 hit "Harder, Better, Faster, Stronger". Kanye borrows a piece of the score from the electronic duo to be remixed into the song "Stronger". Words have it that Daft Punk's members Thomas Bangalter and Guy-Manuel de Homem-Christo will appear alongside him in the song's video.

News
>
Movie News
May 31, 2007 09:01:27 GMT
is ready to break into the "" now that Universal Pictures has revealed plans to develop a remake of the 1939 comedy, starred the late Academy Award and Golden Globe-winning American actress Claudette Colbert.

Michael Arndt, who won the Oscar for "", will pen the redo. "'Midnight'" has long been one of my favorite films, and it is easily one of the best comedies of the '30s," Arndt said. "Being given the chance to update the film with Reese in the lead is simply a dream come true."

News
>
Movie News
May 31, 2007 07:53:54 GMT
"" have power and they are about to show it off to you all. After such hard work, struggle, and numerous attempts, Diane English is ready to debut her direction, the remake of George Cukor's 1939 effort of the same title based on the Clare Boothe Luce novel.

Not only the director has set a start date, but also the female cast who are going to star in the drama-comedy flick, reportedly cost $20 million.

News
>
Music News
May 31, 2007 07:38:12 GMT
Rap quartet is back without in new album. The sophomore effort which is titled "" will be dropped August 7 via Bad Boy/ Atlantic Records.

Appearing in this album are who contributes his voice in song "Choppas" and who gives assistance in two tracks "Paper" and "Table Dance". Fellow Bad Boy artist is also featured on two songs "We Ready" and "Nothing is Promised".

News
>
Celebrity Gossip
May 31, 2007 07:10:18 GMT
The drama of will never meet an end. It's all still about her bizarre behavior. Drug, drink, and wild nightlife will always be parts of the pop star who according to friends attempted to commit suicide twice in the same night at a recent Hollywood party.

"She grabbed a knife and started cutting at her wrists," a close friend of Lindsay revealed. "A friend made her stop and went around looking for sharp objects. Lindsay ran into the bathroom with a bottle of Advil" crying "Leave me alone! I just want to die!" before then locked herself in the bathroom and threatened to swallow the entire bottle.

News
>
Music News
May 31, 2007 07:08:30 GMT
For a one day special, has packed his new perfume 3121, an exclusive T-shirt and two tickets to his shows in a package named The Ultimate Prince Xperience. By paying $250, fans can bring home the merchandise and attend the 48-years old singer's private gigs on July 7.

Macy's Minneapolis acts as the main sponsor of this event. Besides selling the package starting from June 1, Prince's noon show will be held in the department store's eight floor. The other ticket included in the package is valid for the singer's performance at the Target Center in the evening.

News
>
Movie News
May 31, 2007 06:36:59 GMT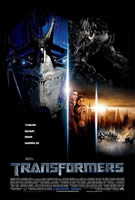 While director Michael Bay's upcoming "" won't be opening in theaters worldwide until July 4th, it will first of all get an LA Film Fest treatment. The action adventure and science fiction film will hold its Los Angeles premiere at the Los Angeles Film Festival on June 27th.

The DreamWorks/Paramount release will screen simultaneously at The Landmark Regent, the Mann National, the Mann Bruin and the Mann Village, where the main premiere will take place. There will be 4,000 seats available for the film's stars and public.

News
>
Music News
May 31, 2007 06:04:13 GMT
Johnny Borrell of shows his support in imposing a law for climate change by recording a song about solar power titled "Funeral Blues". The song gives solution to climate change which has been fought by The Big Ask, a campaign by Friends of the Earth.

"Funeral Blues" only takes four hours to complete and its recording was held in London's very first solar-powered studio, The Premises in Hoxton. The song, which boasts Borrell's voice and the sound of violin, was premiered on Britain's Radio 1 on May 30.

News
>
Movie News
May 31, 2007 06:04:07 GMT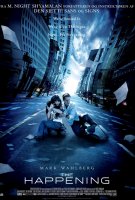 The "" actress, , is willing to witness "", thus signed on to star opposite in the M. Night Shyamalan's upcoming film project.

Of thriller genre, "The Happening", which is co-financed by India's UTV, revolves around a family who must survive a natural global environmental crisis that presents a large-scale threat to humanity. Deschanel, meanwhile, is slated to portray the female lead role.

News
>
Music News
May 31, 2007 05:05:11 GMT
Issue of children is apparently the main concern for and his newly reunited band The Stooges. Together they will play a charity show called "Rock the House Live" in benefit of Children's Society on August 31.

The show that is held in Leed's Harewood House will also feature Scottish rock band Idlewild, British garage rock band and also Leed's very own indie band The Sunshine Underground. No fee will be extracted from this gig and Iggy is actually the mastermind of this gig idea. "I'm getting a big kick out of making music for the Children's Society," he said. "All kids deserve a good childhood."

News
>
Celebrity Gossip
May 31, 2007 04:58:49 GMT
It seems that wouldn't be able to keep herself away from former husband and his partner . It's been quite sometimes that they had their divorced finalized, but Jenn has always been linked to the couple no matter what. And by now, it is reported that she's planning to write a tell-all book, spilling all the juicy details of her four-year marriage to Brad and their shocking 2005 divorce.

"Finally! Jen's $5 Million Tell-all!" Star Magazine wrote on its cover for this week issue. "Jennifer Aniston is finally ready to pour her heart out and bare the intimate details of her charmed but troubled life in an explosive tell-all book," the weekly entertainment magazine quoted sources as saying.

News
>
Music News
May 31, 2007 04:40:28 GMT
Gaining reputation through duet with in "Hips Don't Lie" and penning 's new single, is back concentrating on his solo career. A seventh album titled "The Carnival 2: Memoirs of an Immigrant" will be out after three long hiatus.

The album that is due September will see him working with , , and among some. The ex- member of also got the partnership of ' out of coincidence. He said he was working on a new sound when "Nicole happens to be there. Like, ain't nothing rehearsed because we went in on a vibe." Nicole will be featured in his first single with the help from ' .

News
>
Celebrity Gossip
May 31, 2007 04:18:17 GMT
The beautiful and sexy lady will soon head to the altar. is engaged to boyfriend Kyle Newman, it has been confirmed.

Details on the engagement, including when, where, and how Kyle popped the question, are being kept under wrap.

News
>
Celebrity Gossip
May 31, 2007 03:44:21 GMT
The gray-haired American Idol has found the love of his life. , the winner of the fifth season of American Idol, has reportedly dating Caroline Lyders, the morning co-anchor for the weekday edition of Milwaukee's ABC affiliate WISN "12 News This Morning."

Hicks and Lyders were photographed last week on a Hawaii beach before then caught canoodling on the beach recently. Though so neither of them confirm they are dating.

News
>
Celebrity Gossip
May 31, 2007 03:08:56 GMT
On the hills of her acting career break report, comes a greater new report that suggests is secretly planning a lavish wedding for her and partner .

Talk is heating up that Jolie has accepted Brad's proposal and is now organizing a nuptial, claimed to be a lot greater than Brad's wed to former actress wife , which cost $1 million. "The wedding could end up being twice the size of the one Brad had with Jennifer," said a source.