News
>
Movie News
March 01, 2006 08:43:44 GMT
Radar Pictures has bought the rights to the comedy spec "Lucky's Last Stand". In addition, the studio will produce as well.

The flick by the writing team of Adam Larson Broder, Tony R. Abrams and Andrew Rose concerns a one-legged homeless man who finds a special, cleated, wooden leg that enables him to become the new star kicker for the San Francisco 49ers.

News
>
Celebrity Gossip
March 01, 2006 08:20:20 GMT
Absent from television following the end of "Friends" series, now has another job to do, dishes the "Dirt."

It is a drama pilot for the FX network, which story revolves around the tabloids' schizophrenic photographer and a struggling actor trying to making a name for himself.

News
>
Celebrity Gossip
March 01, 2006 07:45:13 GMT
Actress has signed to host the 2006 Juno Awards, Canada's version of the Grammys, which will be held in Halifax, Nova Scotia on April 2.

"She's famous around the world, but Pamela will feel right at home in Halifax," said Susanne Boyce, president of programming at broadcaster CTV, which will air the show.

News
>
Movie News
March 01, 2006 07:25:14 GMT
, the actress widely known for her portrayal in "My Name is Earl", has been cast as the female lead in "Rogue (2006)", joining the already on board cast like and .

Directed by Philip G. Atwell, "Rogue (2006)" will start filming on March 6 in Vancouver. As of the story, the action thriller flick follows Jack Crawford (Statham), whose partner Tom Lone and Lone's family are killed by an assassin for the Chang crime family. Crawford becomes obsessed with finding the elusive and brutal killer, Rogue (Li).

News
>
Celebrity Gossip
March 01, 2006 07:04:19 GMT
Hollywood superstar has been added to the star-studded cast of celebrities tapped to present Oscar statuettes at the 78th annual Academy Awards.

The actress-singer was last seen on the big screen in last year's comedy "", while recently finished shooting a new thriller called "".

News
>
Celebrity Gossip
March 01, 2006 06:50:37 GMT
Animal activists, and wife , are seeking to prompt Ottawa to end the annual hunt of seals.

The husband-and-wife plans to travel to the ice floes off the Canadian Maritimes this week to observe seal pups before the country's annual hunt opens.

News
>
Celebrity Gossip
March 01, 2006 06:08:31 GMT
Shall we call it a "One Tree Hill" tragedy? and , they first met on the WB show in 2003 and since then embarked on a romance before finally tied the knot in April last year. Unfortunately, by September the same year they parted ways.

Just now, it's been learned that Bush is seeking to annul her five-month marriage to Murray, filed papers Friday in Los Angeles Superior Court citing "fraud" as the reason for wanting to clear the relationship from the books. In fact, A fraud claim can be "difficult to prove" for State law reads that a fraudulent marriage means "the consent of either party was obtained by fraud."

News
>
Celebrity Gossip
March 01, 2006 05:54:31 GMT
Oscar winning actress really is very inspiring. At least for Guerlain, the luxury French fragrance and beauty company which will launch its new women's fragrance later this year.

Approvingly, the actress has been tapped as the new product's spokeswoman for which she has inked a three-year contract with an undisclosed financial terms.

News
>
Movie News
March 01, 2006 05:10:28 GMT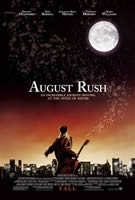 President of Production, Warner Bros. Pictures announced Tuesday Feb 28th, 2006 confirming that "" has started its production in New York. Working behind the scene is Richard Barton Lewis who is producing and Kirsten Sheridan who is directing.

Meanwhile, actors already on board to star in are , , , , and Academy Award winner .

News
>
Celebrity Gossip
March 01, 2006 04:34:16 GMT
Pop superstar is going home to Louisiana to enjoy Mardi Gras, during which she spent part of the celebration with a group of students whose lives were severely affected by Hurricane Katrina six months ago.

Recalling back her time when she was surrounded by St. Catherine of Siena School dancers, the singer said to ABC's "Good Morning America" Tuesday "It was an honor to be here with all of them".

News
>
Celebrity Gossip
March 01, 2006 04:13:13 GMT
For one more time troubled rocker is detained. The frontman was among three men arrested in Birmingham on Monday night following a report of a vehicle being stolen in London.

"Three men were arrested yesterday when a car was stopped in Colmore Row in Birmingham at approximately 9:15 p.m. last night," said a spokeswoman for the West Midlands Police without mentioning further details.

News
>
Music News
March 01, 2006 03:23:45 GMT
Do not expect to perform their four songs of "Let's Spend the Night Together," "Brown Sugar," "Honky Tonk Women" and "Beast of Burden" in their China debut in April later this year because they surely won't sing those songs. Why? No reasons were given, but surely those are the most sexually explicit of the band's hits.

And realizing that there are differences between Chinese and Western cultures, the Stones have agreed to follow the beat of China's censors when they offer their first-ever concert there. "This time, they also probably will not play those songs," a company employee surnamed Gu speaking on the matter. "They know there are differences between Chinese and Western cultures. They don't want to do anything against the Chinese government," she continued.

News
>
Celebrity Gossip
February 28, 2006 07:55:41 GMT
, , Michael Patrick King and Janeane Garofalo have all been tapped to join the lineup of the U.S. Comedy Arts Festival which will be held March 8-12 in Aspen, Colo.

In additional announcement, the event organizers also confirmed Monday that the annual Freedom of Speech Award will be given to Russell Simmons and Def Comedy Jam.

News
>
Celebrity Gossip
February 28, 2006 07:07:35 GMT
is suing two Florida companies, Family Television Studios Inc. and Paradigm Media Group LLC, claiming they improperly used his name and image to promote their products and services.

Detailing on the case, the lawsuit mentioned that both companies had misused the two educational-purposed segments Douglas tapped in 2004 for commercial gain. Whereas, the so-called "Learning About ..." series supposedly was presented as educational and noncommercial, and was to focus on music, history and science, among other subjects.

News
>
Music News
February 28, 2006 06:46:33 GMT
Chinese promoters announced Tuesday the China debut of music group . Set to embark on the concert in April, that will be their first-ever concert in the country, three years since their canceled shows on the mainland because of the SARS outbreak.

"The Rolling Stones first-ever concert in China, do not miss it," the Beijing-based company Emma Entertainment said on its Web site. The Stones reportedly will play Shanghai's Grand Stage, an 8,000-seat converted indoor stadium, on April 8. Tickets range from $38-$375.