News
>
Celebrity Gossip
May 25, 2007 03:46:21 GMT
A highly successful Latin Grammy Award-winning Puerto Rican reggaeton recording artist, is giving hand at a new profession as he's been signed by sportswear giants Reebok to promote their custom sneakers.

Feels delighted to have signed a deal with the sportswear giants and is proud they chose a Latin musician to make history with, the star said, "It's the first time in history that Reebok has used a celebrity to promote their custom sneakers, and I feel very blessed that they picked a real Latino. From all the diverse talent and artists that Reebok has, they choose Daddy Yankee to be the person to make history this time around with Reebok."

News
>
Celebrity Gossip
May 25, 2007 03:14:33 GMT
Numbers of Hollywood celebrities, naming some are , , and , have made the list of "The Sexiest Stars Under The Sun" compiled by Life & Style Magazine.

Biel, who admits to "mix it up and try to keep myself from being bored in the gym doing the same workout every day," is credited for having the Most Athletic Body, while Alba is praised for her Shapeliest Shoulders. Hudson, meanwhile, makes the list for having the Leanest Legs.

News
>
Celebrity Gossip
May 25, 2007 02:23:24 GMT
A fashion icon and trendsetter, is getting a perfect job for her, a fashion competition judge.

The former Spice Girl has been booked to be a judge for the Graduate Fashion Week competition in London this June.

News
>
Movie News
May 24, 2007 09:50:07 GMT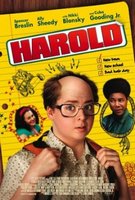 Fixing eyes on the young generation, is attached to star in while going to produce an edgy teen comedy simply entitled "", a collaborative production of City Lights Pictures and M.E.G.A Films.

Being aimed for a PG-13 rating, the project is said to center on a premature balding young teen who tries to adapt to a new high school. Gooding Jr. reportedly is poised to portray the school janitor who befriends and helps him through merciless teasing.

News
>
Music News
May 24, 2007 09:42:20 GMT
While many once-great R&B groups has come ill fated, keeps his spirit high by forming a group with buddies and . Not taking too much trouble naming the group the trio simply employ TGT, an abbreviation of Tyrese-Ginuwine-Tank.

"Imagine us putting all three of our worlds together for the ultimate R&B fan experience," Tyrese said during a phone interview. "Me, Tank and Ginuwine been talking about this forever. The reason why this makes sense is that besides all of us being R&B singers, we're all good friends. In this industry, you can't have a real conversation with a lot of people. It almost feels like you're having a conversation with somebody famous, instead of having a real conversation. Every time I see Tank, every time I see Ginuwine, we all had good energy regardless."

News
>
Movie News
May 24, 2007 09:40:54 GMT
Putting no pause in lining up its future film slate, Columbia Pictures has purchased a pitch by Sarah Thorp to develop it into a promising big screen feature in association with Neal H. Moritz's Original Film.

Still not yet titled, the project follows a bounty hunter who gets hired to track and bring back his former wife. Madhouse Entertainment's Robyn Meisinger, who represents Thorp, reportedly has come onboard to executive produce.

News
>
Movie News
May 24, 2007 09:08:00 GMT
Notable for its entertaining, family-friendly slate, Walt Disney Pictures is smoothly adding one more film project entitled "" into the list, Variety has learned.

Set to be made in the similar vein as "The Groundhog Day", the comedy focuses on a neurotic teenager who has to relive his disastrous first day at a new high school until he gets it right. It will be developed based on script by first-time feature writer Flint Wainess.

News
>
Music News
May 24, 2007 08:38:15 GMT
's tour, which is known to reach high gross, apparently has infuriated the Italians who claim that the tickets' price is unreasonable. As a result they want Streisand's concert in Stadio Flamino, Rome next month to be pulled.

The Italians that are represented by The Adusbef and Codacons group sought the help from the authority to settle this matter. The group also encouraged the city of Rome and the Italian Olympic Committee to stop Streisand from performing in the June 15 night.

News
>
Movie News
May 24, 2007 08:19:46 GMT
Going into family fare, Arnold and Anne Kopelson are both on the move to produce a fantasy family adventure titled "" through their Kopelson Entertainment for Paramount Pictures' Nickelodeon Movies.

Accompanying the two on the producer's seat will be former exec of Kopelson Entertainment Sherryl Clark, who now runs the film side of J.J. Abrams' company Bad Robot. Clark last co-produced Paramount's 2004 thriller "" and is currently attached as the executive producer of "", which the Kopelsons are also set to produce.

News
>
Celebrity Gossip
May 24, 2007 08:06:00 GMT
On the heels of rehab reports, representative for stands up to set the record straight.

Contrary to the joint report brought by The National Enquirer and Star magazine which claimed Nicole re-entered rehab at Beau Monde on May 11th to fight anorexia and a painkiller addiction, her representative Nicole Perna insisted, "She is not in rehab, and is home in Glendale, California."

News
>
Music News
May 24, 2007 07:56:11 GMT
The 2008 series of "Madden NFL" video game will feature the song from 's former frontman . Taken from his latest album "", the song "I Don't Wanna Stop" will be the theme song of the highly popular game franchise.

"The anticipation for both Ozzy's album and this year's Madden NFL creates a perfect storm of excitement which made I Don't Want to Stop an ideal lead song for the Madden NFL 08 soundtrack," said Steve Schnur, EA's Worldwide Executive of Music and Marketing. "Now, The Prince Of Darkness meets The King Of Videogames and we're enormously proud to have a killer new song from a legendary artist as our first announced track. This is going to be the biggest, wildest and best Madden NFL soundtrack yet."

News
>
Movie News
May 24, 2007 07:54:00 GMT
Still burningly hot off its decision to pick up "He-Man and the Masters of the Universe" under its banner, Warner Bros. Pictures is also set to develop another new movie entitled "", Variety has revealed.

An adaptation of Irish author Derek Landy's book of the same name, the comic-horror adventure will center on a wise-cracking skeleton detective and his young female accomplish who team up together to stop the return of the evil Faceless Ones. Warner Bros. is said to not only have picked up the rights to the book, but those to the future titles in the potential nine-book series as well.

News
>
Music News
May 24, 2007 07:26:16 GMT
In support of a charity project called Tibetan Health Initiative, and other artists' 2003 concert will be molded into a live album titled "Healing the Divide: A Concert for Peace and Reconciliation". This album, which will be released July 10 via Anti-, is aimed to increase awareness of Tibetans' declination.

"The release of this CD helps us raise awareness about the worsening condition of Tibetans both inside and out of the region," Healing the Divide co-founder said. "The funds raised not only allow us to positively change the lives of the Tibetan people, but will also allow us to promote invaluable Tibetan Buddhist concepts of peace and compassion."

News
>
Movie News
May 24, 2007 07:25:10 GMT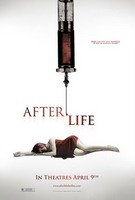 Gained a great portion of attention in "" as Doc Ock, has secured a new acting stint to add into his diverse resume as the actor reportedly will accompany to star in supernatural thriller "."

Story depicts Bosworth as a young woman lying in a transitional state between life and death who struggles to avoid being buried alive. Meanwhile, Molina will play the funeral director who holds her fate in his hands.

News
>
Celebrity Gossip
May 24, 2007 07:15:36 GMT
One of the twin sisters goes solo. makes her way returning to television, sans , with a co-starring role on Showtime's dark comedy "Weeds."

On the Lionsgate-produced show, Mary-Kate will play Tara, a devoted Christian girl living in the newly developed megachurch community Majestic who becomes a love interest for Nancy Botwin's, 's role, son Silas, played by .