News
>
Celebrity Gossip
August 06, 2007 07:43:02 GMT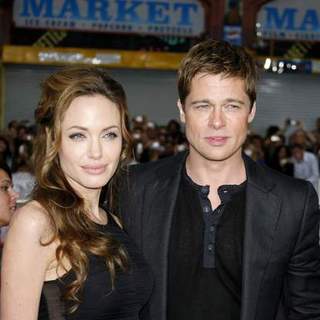 Amid persistent rumors on their break up, which the couple obviously dismissed, and made another headlines yet again when it is reported that they are about to be featured on a new Australia Post stamp, ranked them with the likes of the Queen, the Pope and the nation's sporting heroes.

Pitt and Jolie helped New Idea magazine to break sales records and earn top awards at the 10th Annual Magazine of the Year Awards this week with their being featured on its recent cover. And due to such fact, Australia Post, which is a major sponsor of the awards, has decided to replicate the New Idea cover onto a 50c stamp.

News
>
Movie News
August 06, 2007 07:42:04 GMT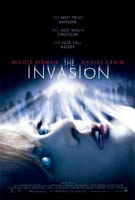 The opening date for Warner Bros. Pictures' is drawing near yet moviegoers appear to still have more to look at the flick as the company has delightfully brought alive not only one but four TV spots for sci-fi thriller action on the web.

All showing some new footage, the TV spots can be watched in either Windows Media Player or QuickTime formats, both providing low up to super high resolutions. Do click to view all of them.

News
>
Celebrity Gossip
August 06, 2007 07:04:42 GMT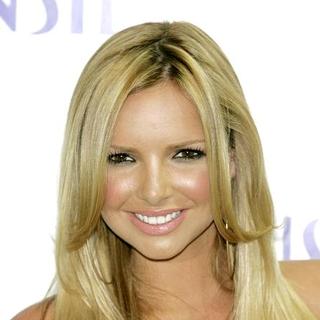 The mourn is over for . The singer is well over her ex-boyfriend and already found herself a new boyfriend who happens to be TV star .

Dave, best known for his action in the ABC family drama "Brothers & Sisters," first met Nadine at a party in LA last week. After that he sent her a bouquet of flowers and the pair have since enjoyed a string of dates in Los Angeles.

News
>
Music News
August 06, 2007 07:03:29 GMT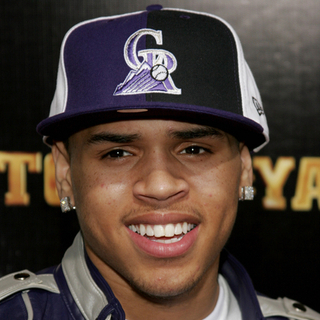 In a recent poll to determine which song should be 's second single from '', votes were high on 'Take You Down'. Thus, it was almost certain that runner-up 'You' will also hit the street as a single in near future until 'Kiss Kiss' appears.

'Kiss Kiss' is a new track both produced and features . It has found its way online and unlike first single 'Wall to Wall' that was leaked by Brown himself, this mid-tempo song's source is still unknown.

News
>
Celebrity Gossip
August 06, 2007 06:41:50 GMT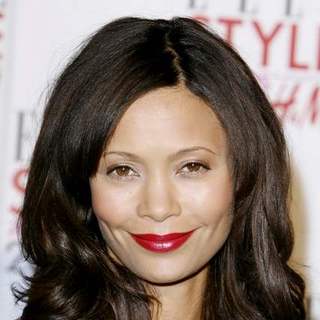 The long-time kept secret has been revealed. once battled bulimia.

In an interview with magazine for its September issue, the BAFTA Award-winning English actress opens up about her bulimic past, telling the publication "I had terrible bulimia for about a year." And as a result of the dark past life, she "still got the scars on my knuckles from where I put my fingers down my throat."

News
>
Music News
August 06, 2007 06:03:53 GMT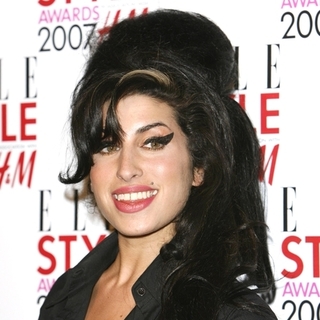 Once British singer 's music gets the spotlight in U.S., labels start the war on re-issuing her album prior wall breaker ''. The Universal Motown/Universal Republic Group, Amy's recording house, begin stopping the import copies of '' by other retailers and merchandisers.

"We are selling physical product that the customers want, and they are trying to stop us," a retailer said. "In the meantime, it is flowing freely throughout the world over the Internet through the (peer-to-peer) sites."

News
>
Celebrity Gossip
August 06, 2007 05:22:38 GMT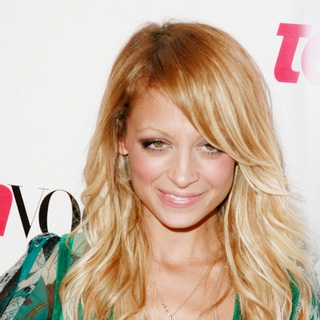 First, second, and now third. Hot on the heels of her first two interviews with ABC News' Diane Sawyer, during which she talked about her pregnancy and DUI sentence, has in the third and final installment of the interview revealed that it was her life as a Beverly Hills socialite that led her to drug use.

"I got so much so fast that nothing really excited me anymore," the 25-years-old star revealed. "I kind of took matters into my own hands and was creating drama in a very dangerous way. I think I was just bored, and I had seen everything, especially when you're young, you just want more."

News
>
Movie News
August 06, 2007 05:22:21 GMT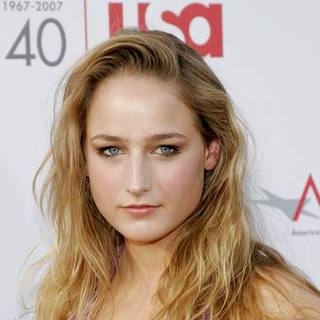 Appears to prefer staying longer in thriller genre following her last year's vehicle "", has taken a starring role in an indie feature entitled "" to join and in the cast lineup, Variety has reported.

Story revolves around three strangers who compete for a mysterious object on a train on Christmas Eve. Sobieski is learned to play a seemingly sedate med student under the direction of Brian King, who also penned the screenplay.

News
>
Music News
August 06, 2007 04:51:03 GMT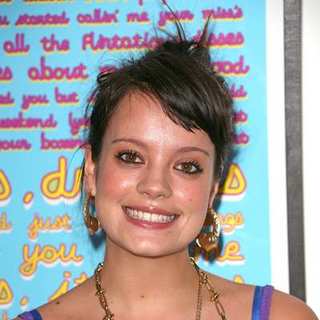 hinted a new progress of her sophomore album on a blog writing. The British import said that she has the name for a song and the title of the album.

Posted on her blog is: "I've been recording in NY, I got a new song called 'Steve from Accounts' that is amazing and a few others that might make it onto the next album titled 'Three Singles And Other Songs, Plus iTunes Exclusive'. I played my new material to Mayor Bloomberg, he thought it was so amazing he named a street after me and bought me a slurpee to celebrate," she wrote on reference to NYC's current mayor.

News
>
Celebrity Gossip
August 06, 2007 04:44:32 GMT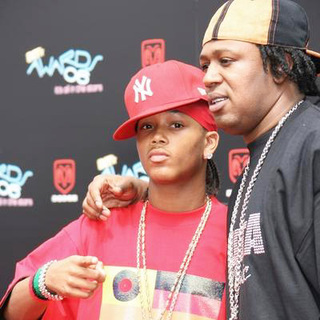 When it comes to rap, is one of the bests. And when it comes to potato chip, Lil' Romeo is still the answer. A very young rapper who already has several hits, he's venturing into snack business, purchased the snack foods company Rap Snacks Inc., who produce the popular potato chip brand Rap Snacks, "The Official Snack of Hip-Hop."

Rap Snacks Inc. is based in Greensboro, North Carolina and had a breakout year in 2006, selling over 3 million bags of chips featuring images of famous rap artists, like Murphy Lee, Mack 10, Stat Quo and Romeo's father, among others.

News
>
Movie News
August 06, 2007 04:40:07 GMT
The deadly, quick-thinking former CIA assassin Jason Bourne has returned to impress all of us once again through his latest big screen adventure "."

The third chapter of the highly-skilled spy series, the picture really hits high this time, making a $69.3 million debut to beat "" as the champion on the weekend North American box office ended Sunday, August 5, 2007 while scoring the biggest August opening of a film ever.

News
>
Music News
August 06, 2007 04:13:53 GMT

If Terry Bozzio cited "personal conflicts" as the reason he left , the band's guitarist James Shaffer went for details. Shaffer revealed that Bozzio departed after the drummer made "offensive" demand to the band.

"There were certain demands that he made," Shaffer spoke. "We weren't ready to meet those demands. He was a great guy and a phenomenal drummer but the demands that he made were offensive. He wanted to be a member of the band, and that included ownership. We were like, 'What, you want to have 25 per cent of everything?' We can't just sign away the right to music on a whim."

News
>
Celebrity Gossip
August 06, 2007 03:47:44 GMT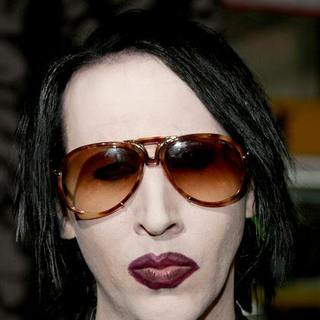 hit the down low in his music career after the former keyboardist of his band, Marilyn Manson Band, sued him for more than $20 million, claimed he had used the band money to buy Nazi artifacts.

Madonna Wayne Gacy filed the suit Thursday August 2nd in Los Angeles County Superior Court, claimed Manson and others deceived him into thinking the band wasn't making much money so that they could keep millions of dollars meant to be shared to be used for their own sake.

News
>
Music News
August 06, 2007 03:25:07 GMT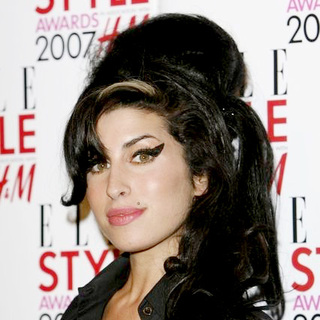 2007 Lollapalooza in Chicago's Grant Park has taken center stage in music buzz last weekend. The annual festival that celebrates the greatest alternative acts kicked off Friday, August 3 on a hot but pleasant weather, mainly due to the worthy performances in all its three days.

LCD Sound system only gave the best opening on day 1 by delivering beats that audience have been dying for. The group raved through their sets mostly containing materials from latest CD "Sound of Silver" before moving on with the Grammy-winning hit " is Playing at My House". The subject mentioned in the title served their part moments later highlighting the event with extended version of "One More Time" and their debut album's hit "Around the World".

News
>
Celebrity Gossip
August 06, 2007 03:12:59 GMT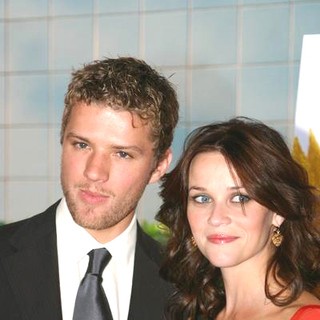 The power of the blondes is in town all over again. Former couple and are hit the things up after they were spotted out and about together, thus prompted speculation they may be getting back together.

Reese and Ryan were spotted shopping, jogging and lunching together at L.A. eatery A Votre Sante, one of her favorite spots. "They met for lunch this week at the Votre Sante health-food restaurant, a regular Brentwood haunt for Reese on San Vicente," Page Six quoted a source as saying. "And they're going on runs together around the Brentwood Country Club. Both are regular, dedicated runners. Running is a very healing, meditative thing, so maybe it will work its magic on them."