News
>
Movie News
June 19, 2007 07:42:14 GMT
Successfully reaching a three-year first-look deal with Sony Pictures back in April 2007, Aardman Features is now going full force to develop a handful of new animated projects on its plate, Aardman Animations COO Stephen Moore revealed on Monday, June 17.

As part of the plan, the company has appointed writing duo Matthew Graham and Ashley Pharoah to both pen the script of a comedy caper entitled "The Cat Burglars" for Steve Box to direct. Mixing the comedy action of "Wallace and Gromit" with the cool styling of "Ocean's Eleven" in the studio's trademark stop-frame claymation, the flick centers on a gang of milk-pilfering stray cats that attempt to pull off their biggest heist ever.

News
>
Music News
June 19, 2007 07:29:19 GMT

reunion has taken a step forward with the revelation of first comeback single. The pop group will have old but unreleased track "Woman" re-polished with the addition of 's voice.

The song was originally written in 1999, the year after Geri's departure from the band. All of the band members except Geri are included in the writing credit along with Richard Stannard and Matt Rowe. It was reported that Geri and approached Stannard to talk about how the song is going to be buffed up.

News
>
Celebrity Gossip
June 19, 2007 07:15:17 GMT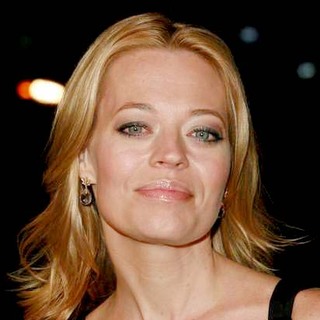 is single no more. The American actress, best known for playing the ex-Borg Seven of Nine on "Star Trek: Voyager" (1997-2001), exchanged vows with boyfriend, French chef Christophe Eme in France's Loire Valley on Saturday June 16th.

The couple had their wedding took place at the 15th century Chateau de Noirieux in Eme's hometown near Angers. The bride was seen wearing Vera Wang wedding dress. "There was so much love in the air," wedding planner Lisa Vorce revealed. "They are so happy together."

News
>
Music News
June 19, 2007 07:13:30 GMT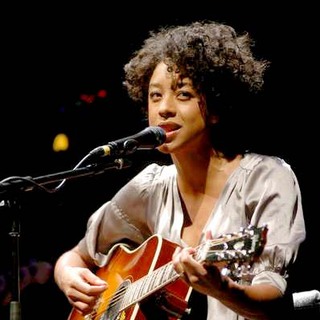 If Al Gore has his Live Earth, , and have their own campaign concert in London. Not for global warming, the September 21 gig is intended to promote global peace.

"Something that is of common interest to every man, woman or child on the planet must surely be the notion of peace," said Lennox who admits being "thrilled" in joining this event. "Without peace we cannot survive."

News
>
Music News
June 19, 2007 06:49:21 GMT

For 2007 project, will release a compilation album that needs a little help from their celebrity friends. The alternative rock band will ask artists ranging from 's frontman Jeff Tweedy to Michelle Williams to pick their favorite songs from Youth's discography.

Guitarist Thurston Moore explained the concept. "We sort of devised this idea of a Sonic Youth record where we asked all these different people to choose their favorite song, people like artists and actors and other musicians and what have you. So all these people, from Jeff Tweedy to to Marc Jacobs to to , they all chose their favorite songs and wrote a little thing about it."

News
>
Movie News
June 19, 2007 06:47:41 GMT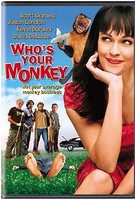 Coming to the highlight of the event, the feature jury of this year's CineVegas Film Festival eagerly handed out filmmaking honors in an afternoon ceremony held Saturday, June 16, picking up nine recipients plus giving honorable mention to four short film features in total.

Selected as the winner of Audience Awards for Narrative Feature was Todd Breau's comedy "Throwing Stars" while that for Documentary went to Richard Trank's "I Have Never Forgotten You: The Life and Legacy of Simon Wiesenthal." However, it was Adam Rifkin's "" that took its glorious turn as the surveillance camera film wonderfully took the top honor of the competition, none other than the Grand Jury Prize.

News
>
Celebrity Gossip
June 19, 2007 06:46:59 GMT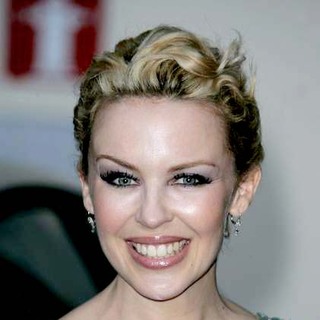 A huge pop star herself, does deserve a huge celebration when the time has come for her to celebrate her 20th years existence in music industry. The Australian songbird reportedly is planning to throw a star-studded party in London to mark the 20th anniversary of her first single "Locomotion".

The bash, slated to take place August 3rd later this year to coincide with the hit single's success in topping the Australian charts, is said to cost Kylie $670,000. Guests will among others include, musical stars and celebrities, as well as friends, family and past-loves.

News
>
Music News
June 19, 2007 06:18:53 GMT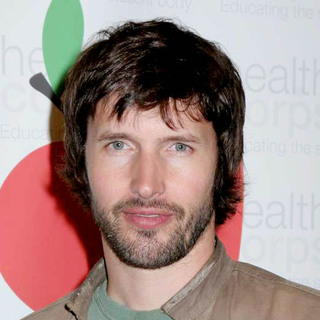 Not releasing any album in two years after a big breakthrough, raises the anticipation on the sophomore effort. Under the title "", the singer's album will answer the demand on September 17 via Custard/Atlantic.

Blunt once again teamed up with his long-standing live band for the artistic team and producer Tom Rothrock who was responsible for the success of "" (2005).

News
>
Celebrity Gossip
June 19, 2007 06:10:20 GMT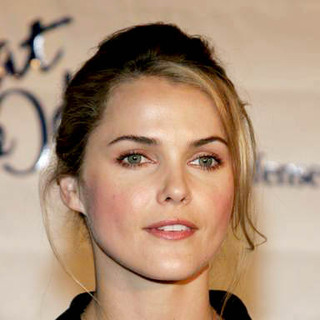 Golden Globe-winning American actress gave birth to her first child with carpenter husband Shane Deary, a baby boy, Saturday June 9th in New York.

Russell's representative announced the birth of the baby, named River Russell Deary, Monday June 18th. No other details of the baby being made public though.

News
>
Music News
June 19, 2007 05:01:59 GMT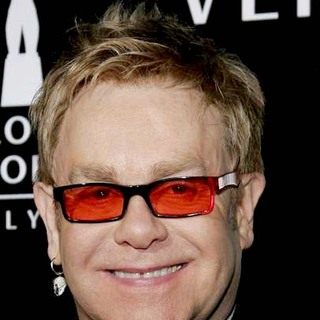 For a good cause, gathered a mass in Ukraine to watch his biggest concert in the country. As many as 200,000 people turned up in the main square of the capital Kiev to enjoy the show and get exposed to HIV education.

The free and open-air gig was held to promote awareness of HIV/AIDS that is quite high in the country compared to other parts in Europe. The Ukrainian president, Viktor Yushchenka also came to the venue to show his support despite religious extremists' accuse of promoting homosexuality earlier this year.

News
>
Celebrity Gossip
June 19, 2007 04:58:25 GMT

The world's number one golfer became a first-time father Monday June 18th as his wife gave birth to a baby girl, their first child together.

Announced the birth of the baby, named Sam Alexis, Wood wrote on his Website, "Both Elin and Sam are doing well and resting peacefully. We want to thank our doctors and the hospital staff for all their dedicated and hard work. This is truly a special time in our lives and we look forward to introducing Sam to our family and friends over the next few weeks. We thank everyone for their well wishes and continued respect of our privacy."

News
>
Movie News
June 19, 2007 04:54:22 GMT
Things appear to run incredibly well for Neil Gaiman. Set to see "", Paramount Pictures' adaptation of his 1999 fantasy novel, this August while preparing to direct "Death and Me", the author has successfully got one more of his work received another big screen treatment.

The man has informed through his official site that DreamWorks Animation will develop a movie based on the book he wrote alongside Michael Reaves. Entitled "" just like the original's name, the project centers on a boy trapped in the middle of a war between two equally powerful forces who joins a super-team consisting of versions of himself from different alternate realities to try and maintain the cosmic balance.

News
>
Movie News
June 19, 2007 04:21:17 GMT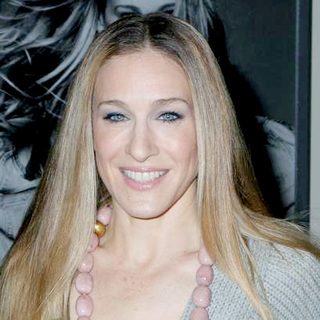 A new starring vehicle is being set up for to ride. In a Manhattan press junket of "" held on Friday, June 15, Oscar-nominated screenwriter Dan Futterman eagerly opened up an interesting tidbit saying that he has lined up the actress to topline his next writing project titled "."

Admitting he penned the romantic comedy alongside his wife, the man further pointed out that Swedish filmmaker Lasse Hallstrom is poised to handle directing matters for the flick.

News
>
Celebrity Gossip
June 19, 2007 04:14:49 GMT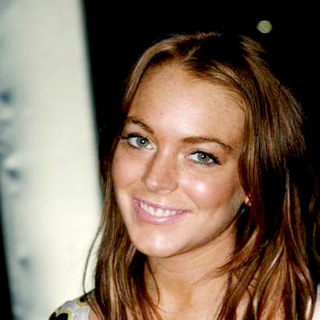 is not going to milk it. The actress-singer, who's undergoing treatment at the Promises facility in Malibu, has put down plans to throw a big 21st birthday bash at Pure nightclub in LA on July 2nd.

Confirming the cancellation of the planned two-day bash, Lindsay's spokesperson says, "The party was cancelled officially over two weeks ago. Lindsay will not be having the birthday party at Pure and is focusing on her recovery 100 per cent."

News
>
Movie News
June 19, 2007 03:45:03 GMT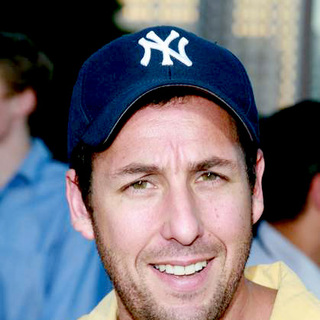 Seemingly goes undisturbed in maintaining his productiveness, is plotted to highlight a new drama comedy written by bestselling author Mitch Albom which his Happy Madison shingle and Columbia Pictures has preemptively acquired.

Still not yet titled, the project is said to be a comedy with emotional elements set in the world of baseball. It therefore will be the feature writing debut of Albom, whose books like "Tuesdays with Morrie", "The Five People You Meet in Heaven", and "For One More Day" have all been turned into telepics.