News
>
Celebrity Gossip
September 24, 2007 06:33:37 GMT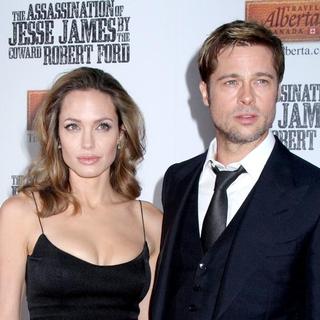 Rumors are all over the net that and partner are willing to expand their so-called "rainbow family" by adopting one more child. And this time on they are said to be adopting a girl from Burma.

The Daily Mail reports the Hollywood golden couple has already enlisted the help of one of the country's leading monks to plan a trip to an orphanage. Angelina is said to have enlisted the help of Dr Jane Aronson, an adoption specialist who runs the Worldwide Orphans Foundation.

News
>
Celebrity Gossip
September 24, 2007 05:53:45 GMT

is single no more. The actor has scored himself a new girlfriend and it is not with whom he'd been romantically linked. So who's the lucky female? It's actress .

Braff was snapped by paparazzi pumping gas in LA on Saturday September 22nd while his leading lady Appleby sat in the car.

News
>
Music News
September 24, 2007 04:40:51 GMT

has confirmed that she will release a greatest hits compilation later this year. In an interview posted on her , Bextor said that a brand new single will come out in November and the compilation will come out after that.

"It feels like a really good thing to do," Bextor said. "I've been doing this for ten years now, so it feels like I can do the greatest hits and then start the next chapter."

News
>
Movie News
September 24, 2007 04:25:30 GMT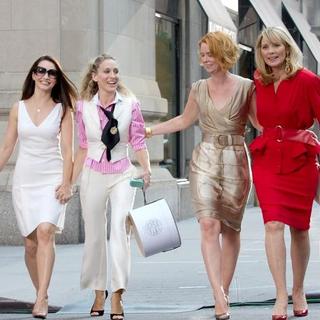 As filming on "" continued to be carried out in New York City, more photos from the movie's set have been made available online which sure will delight anyone who has become a longtime fan of the original series.

Shots were taken on September 21, 2007 during the scenes done in Midtown Manhattan where the inseparable quartet - Carrie, Samantha, Charlotte, and Cynthia - were walking arm-in-arm cheerfully, all looking fashionable and chic as always.

News
>
Celebrity Gossip
September 24, 2007 04:17:21 GMT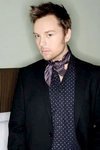 is not racist. He's been cleared by a London Court of allegations that he racially abused a door person and was instead handed a police caution.

Hayes was arrested back on July 22nd after allegedly made a racist remark to a male member of staff at Soho restaurant Busaba Eathai. Did admit that a row took place but denied any racial element, he was released on bail and has since refused to comment on that matter.

News
>
Music News
September 24, 2007 03:48:54 GMT

's new album is coming out around the corner and tracklisting as well as album cover art has been revealed.

'' will be released on Tuesday, September 25. Its first single 'Message to Myself' has taken impact in August with Etheridge's wife Tammy Lynn Michaels giving a cameo in the .

News
>
Movie News
September 24, 2007 03:48:27 GMT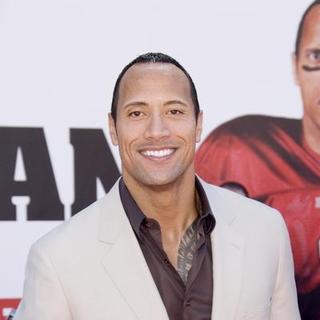 Got exposed in the broad daylight, "" met its world premiere yesterday, September 23, 2007 at El Capitan Theatre in Hollywood with numerous famous names dropping by in mostly casual outfits.

Most of the cast members delightfully made their way to gather together for the occasion, joined by director Andy Fickman. Those spotted include male lead Dwayne Johnson aka , Madison Pettis, , , Kate Nauta, and , who was accompanied by hubby .

News
>
Celebrity Gossip
September 24, 2007 03:39:29 GMT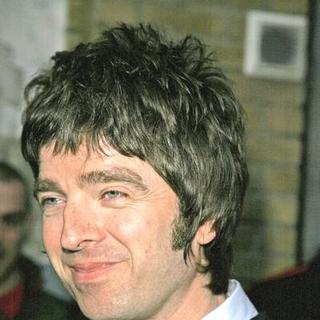 It's baby booming time. and , both have given birth. And just now it is reported that ' Noel Gallagher also welcomed the arrival of his second child Saturday September 22nd.

His longtime girlfriend Sara MacDonald gave birth to a baby boy in London at 11.15 am. The 7lb 5oz boy has been named Donovan Rory MacDonald Gallagher. Both mother and child are doing well, his spokeswoman confirmed in a statement.

News
>
Music News
September 24, 2007 03:15:46 GMT

has shot several promotional photos for her new English album ''. The pictures that employ futuristic theme are taken by Alexei Hay and will support the album that is due October 9.

Beside through the photo shoots, Lopez also promotes the new album with a 9-day trip to London. The singer who visited the British capital with husband performed her new single 'Do It Well' in U.K. TV show called 'Parkinson'. The album will be dropped in U.K. on October 15.

News
>
Celebrity Gossip
September 24, 2007 03:05:04 GMT

What is it about that's so hot besides that she's given birth to a baby girl? Well, the newly mom has a new business already as she reportedly has signed deal with magazine for the first pictures of her daughter.

People.co.uk reported Church has signed a £250,000 magazine deal for the exclusive rights over her baby's first pictures and for the first interview with her and her lover Gavin Henson. No words on what magazine it is that has obtained the rights.

News
>
Celebrity Gossip
September 24, 2007 02:38:02 GMT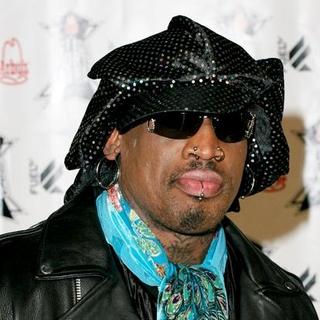 can never have enough of publication, unfortunately for the bad ones. The former basketball player has been accused of sexual battery for allegedly slapping a woman's ass.

According to TMZ.com, the unfortunate took place at Hennessy's Tavern in Dana Point, near Laguna Beach. Sources in the know told the entertainment Website that Rodman allegedly slapped the woman's rear so hard that it left a "major mark."

News
>
Music News
September 24, 2007 02:33:28 GMT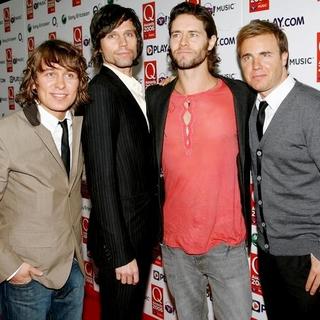 has just released a new video for their new off-the-album single, 'Rule the World'. The band is featured recording the song with other musicians and since the song is utilized as the soundtrack of '', scenes from the recently premiered movie appear now and then.

The music video was premiered on Channel 4 on Saturday, September 22. The song itself will be released as a CD single on October 22 with a reportedly, a new song as the B-side. It can first be digitally downloaded on October 19.

News
>
Celebrity Gossip
September 24, 2007 02:05:37 GMT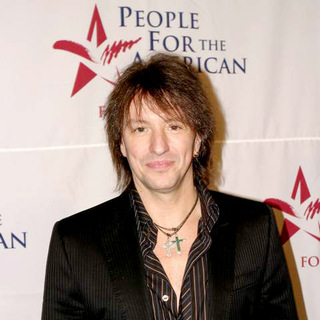 Richie Sambora is heading for rehab, again. The guitarist checked into the famed Cirque Lodge in Utah on Monday September 17th where actress-singer is receiving treatment for her addiction.

This is Sambora's second visit to rehab this year. He spent a week at the UCLA Medical Center back on June 6th following his break up with girlfriend .

News
>
Music News
September 22, 2007 07:49:22 GMT

has revealed that ' album will be titled 'Madamoiselle'. The debut album from the sixth season American Idol winner will be released on November 20 via Jive.

Meanwhile, Jordin is reported to have shot the music video of her first single 'Tattoo' , although the premiere date is still unknown. The single itself will be in stores on Monday, September 24. It leaked online last month, few weeks before its radio release on August 27.

News
>
Movie News
September 22, 2007 07:39:54 GMT

Apparently, one of the four ladies has got herself pregnant in the Big Apple. At least, that's what the snapshot from "" set suggests.

As you can see on the left, the image, sent to Ain't It Cool News by one of its readers, spots Charlotte York, played by , with a very rounded belly as she bumps into Mr. Big, portrayed by .