News
>
Movie News
June 04, 2007 04:59:32 GMT
Well, it can be stated now that there will be no third installment of "Hostel" series, at least not from director . The Massachusetts-born filmmaker recently told MTV.com that "" would be the end of the horror franchise as it opens June 8 this year.

"There are no more Hostels," so Roth stated as quoted by the site. "There is and Hostel 2 and that's it. It's like Kill Bill Volume 1 and Kill Bill Volume 2."

News
>
Movie News
June 04, 2007 04:58:21 GMT
Prepare for the coming of another superhero flick, folks as Warner Bros. Pictures is on the move to make "", the live-action adaptation of DC Comics' super-team characters.

First featured in 1964 in the fifty-fourth edition of "The Brave and the Bold", the group consists of Robin, Kid Flash, Aqualad, Wonder Girl, and Speedy, the respective sidekicks of A-list heroes Batman, Flash, Aquaman, Wonder Woman, and Green Arrow. Original characters like Cyborg, Starfire, and Raven were later added to the lineup.

News
>
Movie News
June 04, 2007 04:57:06 GMT
Looks like it will require some times more to see "Sin City 2" in theaters.

In a new interview with Rotten Tomatoes, writer/co-director Frank Miller has pointed out that though the project is basically still on, he and fellow helmer Robert Rodriguez will work on other projects separately first instead.

News
>
Movie News
June 04, 2007 04:54:29 GMT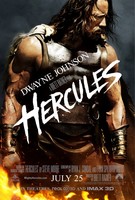 The success of epic saga "" on the box office apparently has triggered a new flow in Hollywood film industry. Variety has revealed that a film feature about Hercules is about to be made at Avi Lerner's Millennium Films.

Based on the mythological Greek tale, the project has already got its script delivered by "Halloween: Resurrection" scribe Sean Hood yet the logline is being kept tightly under wraps. Meanwhile, Lerner, Boaz Davidson, Danny Dimbort, and Trevor Short are all set to come onboard as the producers.

News
>
Movie News
June 04, 2007 04:52:14 GMT
Summer sure is still a great period to celebrate an award event and for young generation of moviegoers, it's undoubtedly the time to once again get to know who and what come out as the best at MTV Movie Awards this year, held Sunday, June 3 at Universal City's Gibson Amphitheatre.

Taking the spotlight during the ceremony was Walt Disney Pictures' "" which not only got deemed Best Movie, but also won its lead star the Best Performance honor. However, the big winner turned out to be as the British actor triumphantly swept two golden popcorns in Best Comedic Performance for "" and Best Kiss for "", the latter being shared with fellow funnyman .

News
>
Music News
June 04, 2007 04:39:47 GMT
Those who got the chance to view 's fast-selling Radio City Music Hall gig on March 30 were lucky but those who missed the live show will get the compensation with released CDs and DVD.

Packed in 2 CDs and a single DVD, a set will hit stores August 28 under the title "Live from Radio City Music Hall". This package captures every moment of the band's comeback after 15 years absent from U.S. stage. The CDs as usual will contain the songs played during the gig while the DVD features tour memorabilia including a tour program, backstage laminate, glossy photos of the band and other tour items.

News
>
Celebrity Gossip
June 04, 2007 04:39:12 GMT
There will be another celebrity same-sex marriage when puts into action his plan to marry longtime partner Kenny Goss by the time he finishes his upcoming concert in London.

The troubled singer has revealed that he plans to marry Kenny when he finishes touring July later this year, in a low-key wedding.

News
>
Movie News
June 04, 2007 04:36:18 GMT
Brought together once again after acclaimed indie flick "", duo Ryan Fleck and Anna Boden have both given agreement to pen "" for Miramax Films, Variety has reported.

A big screen adaptation of Marisha Pessl's novel of the same name, pic concerns a teenage girl who looks forward to the normalcy of a full senior year in a North Carolina high school after moving each semester with her eccentric teacher father. Things, however, get darker instead when she is caught up in the mysterious death of their favorite teacher.

News
>
Celebrity Gossip
June 04, 2007 04:15:19 GMT
has bought himself a special birthday present that he's about to turn 18th next month, which means he gains access to his £23 million fortune.

The "Harry Potter" star, who is claimed as the richest kid in Britain, has decided to buy himself a Fiat Punto, instead of a Rolls-Royce or a flash Lamborghini, to mark his 18th birthday July 23rd later this year.

News
>
Music News
June 04, 2007 04:10:17 GMT
No solo album in four years, comes with two sets this year, a new album already in progress and a career-long record to be released on September 18 via Rhino.

Illustrating more than 30 years of career, an-80 tracks set is comprised of materials from her earlier albums, her never-before-released songs and a number of tribute songs for other artists. The country crooner herself did the compiling which will occupy four CDs and a DVD.

News
>
Movie News
June 04, 2007 03:59:39 GMT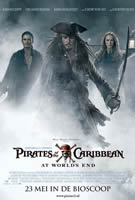 Coming out as a complete package of cinematic entertainment for its adventurous tale, memorable characters, and stunning special effect, it's really not surprising to find "" continuing to draw big bucks to once again take the top spot on weekend domestic box office ended June 3, 2007.

Plundering $44.2 million in its second spin on the chart, the latest installment of "Pirates of the Caribbean" series thereby forces newcomer "" to get satisfied with just being the runner-up as the comedy fares way lesser at $30.6 million in its first three-day run. However, the amount proves decent enough to push "" down to number three after the animated adventure only makes its way to add another $28 million into its pocket.

News
>
Celebrity Gossip
June 04, 2007 03:54:57 GMT
should feel lucky that she's been chosen by cosmetics giant Christian Dior to be its latest spokesmodel, joining the likes of and just to name a few.

Concerning her new calling, the French actress will be the face of Dior's new fragrance, called "Midnight Poison", starring in a made-for-commercial movie with the same title, to be directed by renowned director Wong Kar Wai.

News
>
Movie News
June 04, 2007 03:47:39 GMT
Striving together to work hand in hand creating a new potential big screen feature, Rogue Pictures and Random House Films are about to develop "" based on the upcoming novel of the same name by Scott Sigler, the first in a series of at least two books.

Detailing a race against escalating terror, the original revolves around a CIA black-ops specialist and a Center for Disease Control scientist who team up in the struggle to contain a parasite that is rapidly spreading across America, turning ordinary people into crazed serial killers.

News
>
Celebrity Gossip
June 04, 2007 03:27:25 GMT
This is another tell-all from Spears' clan. Not from the troubled pop star, but from her mom, Lynne Irene Bridges. While ' father, James Parnell Spears, remains silent on their public feud, Lynne is planning the other way around.

If only rumors on the street are to be believed, Lynne is about to be the guest on ABC's multi-Emmy Award winning American daytime television talk show "The View". Spears' mother reportedly scheduled to be a guest on "The View" on Wednesday June 6th.

News
>
Music News
June 04, 2007 03:08:12 GMT
Making a return, MTV's "Unplugged" won't take half for what can be full throttle. Names of musicians already on the list to fill in this summer's episodes are , , , , and .

As the opening, Bon Jovi will give a head start of the series on June 22 on MTV. This footage will also be viewed on VH1 and CMT with the network's respective tailored version of "Unplugged". The broadcast will coincide with the band's new album "" which comes out 3 days prior the show.