News
>
Celebrity Gossip
February 05, 2007 07:52:52 GMT
got a very special present for her 60th birthday Friday Feb 2nd; a cancer-free bill.

Dr. Gary Gitnick, Fawcett's lead physician at the University of California, Los Angeles, said the actress "has had a full and complete response to treatment." "Her prognosis is excellent," he said.

News
>
Movie News
February 05, 2007 07:35:48 GMT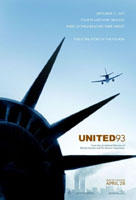 Surprises marked the ceremony of this year's Evening Standard British Film Awards as the London's afternoon newspaper held the annual event yesterday, February 3 at the Savoy Hotel in London.

Making a rather different pick with other film critics', the award jury named of "" the Best Actor while deeming of "" the Best Actrees, ignoring Oscar favorite who has already received numerous accolades for her performance in "."

News
>
Music News
February 05, 2007 07:26:27 GMT
Congratulation for Africa Miranda, Brenda Radney, and Robyn Troup as they've been chosen as the three finalists in the "My GRAMMY Moment" contest. The threesome will compete to win the chance to perform live with on the 49th annual Grammy Awards, Feb. 11 (8:00-11:30 PM, ET/PT) on the CBS Television Network.

The three finalists will all come to Los Angeles and will each rehearse with Timberlake during the week before the Grammys. They will be in the audience during the broadcast as voting continues. Finally, the winner will be announced during the show and will be invited to the stage for the performance.

News
>
Music News
February 05, 2007 06:50:20 GMT
Rock band will have two new projects out within this year. Frontman, Jonathan Davis, confirmed the report saying the band will first of all have their "" hit the stores on March 6. The special will first appear online on MTV.com on February 24, then air on the network in March.

For the set, Korn has recruited some music experts, including orchestrator Richard Gibbs as "music supervisor" and of to join them for one of the set's single, titled "Freak On A Leash".

News
>
Movie News
February 05, 2007 06:47:58 GMT
Took the same decision as Joss Whedon did on "", David Goyer has announced on his Blog that he no longer seats as both writer and director in "", which, like "Woman" is also set up at Warner Bros. Pictures.

"I am sad to say that my version of The Flash is dead at WB," so he stated. "The God's honest truth is that WB and myself simply couldn't agree on what would make for a cool Flash film."

News
>
Movie News
February 05, 2007 06:28:31 GMT
The story of the ghost-extinguishers still continues, at least that's what has indicated. The actor has told CISN Country, during his visit to the radio station that a third Ghostbusters film is in the process to have its way to the big screen.

Details on the project have not yet been unveiled, but Aykroyd said that it would be made as a CGI feature with to fill the voice of Dr. Peter Venkman. Meanwhile, it is still not clear whether Harold Ramis, Ernie Hudson or any other of the original actors will return to voice their characters.

News
>
Celebrity Gossip
February 05, 2007 06:25:32 GMT
They are very happy with their soon-to-come baby and it is apparent when and husband held a baby shower Saturday afternoon February 3rd at Elixir Tonic & Tea in West Hollywood.

"We're so excited to share this special time with our friends," McDermott told People while adding "We can't wait to meet the little man. We feel him kicking all the time and we're so eager to finally see him."

News
>
Movie News
February 05, 2007 06:12:26 GMT
At last the leadstar for 's Spanish project is found. The famed filmmaker has revealed to Fox411 that he has cast in the untitled flick, the latest in a line of dramas for the man including "" and "."

Production on the picture will begin after Allen settles things on his third London film "" which he also produces with his sister, Letty Aronson. It is said that shooting will be commenced all summer in Barcelona, Spain with Cruz to speak both Spanish and English for the feature.

News
>
Music News
February 05, 2007 05:06:24 GMT
Country music singer has been billed to headline the forthcoming 8th annual Country Music Marathon & ½ Marathon, set to take place April 28, 2007 at the Gaylord Entertainment Center in Nashville at 7:00 p.m. Elite Racing, organizers of the annual event, confirmed the singer's taping.

Tickets, priced for $25.00, will be available for public beginning March 19, 2007 and can be purchased through TicketMaster charge-by-phone at 615/255-9600 or at www.ticketmaster.com or through the Arena Box Office.

News
>
Movie News
February 05, 2007 04:53:39 GMT
Working hand in hand with producer Scott Rudin, Columbia Pictures is about to make "", a dramatic picture set against the backdrop of the war in Afghanistan, Variety has reported.

Based on Khaled Hosseini's novel of the same title set to hit stores in May under Riverhead Press, the flick concerns the intimate friendship of two Muslim women through ten years of marriage to the same man. Names to either star or direct have not yet been known.

News
>
Movie News
February 05, 2007 04:34:57 GMT
Now it's Universal Pictures' turn to bring magic into the big screen. The Hollywood Reporter has revealed that the studio is aiming to develop a fantasy feature titled "" for Gary Ross to possibly direct.

A live-action adaptation of first-time novelist Michael Reisman's book of the same name, the project has already had Ellen Goldsmith-Vein of the Gotham Group onboard to produce with Ross also taking the same seat alongside his Larger Than Life partner Allison Thomas. No words yet on either cast lineup or production date.

News
>
Music News
February 05, 2007 04:27:26 GMT
The rumors appear to be true when frontman confirmed that is rejoining for a 40-city North American tour.

In a statement posted on the group's Web site Friday February 2nd, guitarist Eddie said in a statement, "I am very excited to get back to the core of what made Van Halen."

News
>
Movie News
February 05, 2007 04:21:03 GMT
Chance for "" to strive high at the upcoming Academy Awards is getting larger with the triumph it has made through director Martin Scorsese at this year's DGA Awards. The veteran filmmaker finally was bestowed the Outstanding Directorial Achievement in Motion Pictures honor at the awards dinner held Saturday, February 3 at Los Angeles' Hyatt Regency Century Plaza Hotel.

"I was just trying to make a good picture. I didn't think I'd be standing here tonight... But it is the first movie I have ever done with a plot," he told the audience during the acceptance speech.

News
>
Celebrity Gossip
February 05, 2007 03:45:20 GMT
Just days after reports surfaced that was having an affair with her "Men in Trees" co-star, James Tupper, who recently split from his wife, the husband of the actress, Coleman Laffoon, officially filed for divorce.

According to papers filed in Los Angeles Superior Court Thursday Feb 1st, Laffoon, who cited the usual irreconcilable differences as the reason for the divorce, is seeking joint custody of their 4-year-old son, Homer Heche Laffoon, and spousal support from Heche.

News
>
Movie News
February 05, 2007 03:19:41 GMT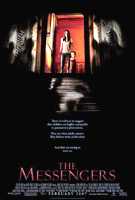 The Asian star is displaying its bright light in North America as Hong Kong filmmakers Danny and Oxide Pang score great success on the box office with their latest work "The Messenger." Revolving around a city family that moves into a seemingly serene sunflower farm in North Dakota, the horror flick has gloriously dominated movie ticket sales at $14.7 million to top the chart for Super Bowl weekend ended February 4, 2007.

The latest in a string of horror hits from Sony, "Messengers" marks the studio's seventh straight year of reigning the box office on Super Bowl weekend, becoming the second No. 1 debut so far this year for the company after urban dance drama "" that falls to the sixth spot this time for only taking up a fair amount of $4.05 million.