News
>
Music News
March 12, 2007 07:47:54 GMT
Joining the excitement of 's much anticipated release is . The alternative rock band is going to contribute a song in the movie's soundtrack.

Representing the band, lead singer Gary Lightbody said that he is excited on the involvement alone, despite the unknown status. It is reported that the band's single "Signal Fire" will be the one used and that the band is still 'not sure' its whereabouts in the movie. He said, "Signal Fire will be featured in the trailers and the movie itself. It may only appear over the end credits, but hey, it's Spidey!"

News
>
Celebrity Gossip
March 12, 2007 07:47:50 GMT
is set to receive an honorary doctorate from Boston's Berklee College of Music.

The country music star will be presented with the honor during the Grand Ole Opry on Saturday March 17th by Berklee President Roger H. Brown. She is honored for her contributions to music.

News
>
Movie News
March 12, 2007 07:46:27 GMT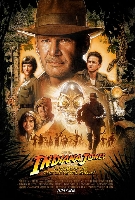 Amidst the buzz following Variety's March 8 report on him being in talks to play the son of the title character in "Fourth Installment of the Indiana Jones Adventures", surprisingly showed his denial of doing so upon getting interviewed by IGN Movies during the promotion of his new thriller "" at this year's SXSW Festival.

"It's nuts. It's like these rumors are spiraling out of control," the actor claimed. "Look, there's no deal on the table. If it was on the table, I would love to. It's like a dream come true to be in that project, but it's a rumor at this point. These things happen, but it's wild that it was in Variety; it's weird."

News
>
Celebrity Gossip
March 12, 2007 07:30:09 GMT
comes to the aid of police as he is taking on a new role, promoting LA's Sheriff's Department to Asian-Americans.

The action hero actor will appear in a public service ad, shows him dressed in a sheriff's deputy uniform and stepping out of a squad car, and will urge potential recruits to join the force.

News
>
Movie News
March 12, 2007 07:16:05 GMT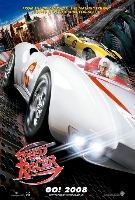 Starting its engine a little early from its schedule, "" is now slated to open in theaters on May 9, 2008 instead, which is two weeks earlier than previously slated, Warner Bros. Pictures' President of Domestic Distribution Dan Fellman and President of International Distribution Veronika Kwan-Rubinek have announced.

"We see it as a movie with broad-based, worldwide appeal--from adults to teens to families--making it the perfect film to lead off our exciting 2008 Summer slate," so Fellman stated. "We want to give 'Speed Racer' the maximum playability throughout the season, so moving it up to the earliest possible date made the most sense."

News
>
Music News
March 12, 2007 07:06:23 GMT
British singer is feeding her agenda with performances in support of her debut album "" (2006). She plans to visit US and Canada in a spring tour dated March 14 until June 15.

Recently completing MTV's special concert series "Discover and Download", Allen will then perform in a bigger range namely her solo tour. She will start her performance in Stubb's BBQ, Austin and end it in Bonaroo Music & Arts Festival in Manchester. Within that, she will also visit Houston, New Orleans, Atlanta, Ft. Lauderdale, Mexico City, Seattle, Vancouver, Portland, San Diego, Sacramento, San Francisco, Toronto, Montreal, Boston, Washington, New York, Los Angeles and Indio at the Coachella Festival.

News
>
Celebrity Gossip
March 12, 2007 06:55:00 GMT
has signed on as the guest creator for Flirt! cosmetics line, creating new colors, products and accessories for the year 2007.

Concerning such fact, the MTV VJ is about to have her limited edition "Flirt! Cosmetics" collection debuted in August later this year at Kohl's Department Stores nationwide and online at .

News
>
Movie News
March 12, 2007 06:45:36 GMT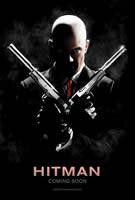 The "" finally has found its tough opponent. The flick's producer Luc Besson has revealed to IGN Movies that "Mission: Impossible II" star Dougray Scott has been picked up to play the antagonist who pursues the titular role, known as Agent 47, throughout the film.

Based on Eidos' popular video game of the same title, the movie centers on an assassin known as Agent 47 who is hired by a group dubbed "The Agency" to kill targets for cash. "Deadwood" star has been cast to play the character under the direction of Xavier Gens who is set to helm from a script by Skip Woods.

News
>
Movie News
March 12, 2007 06:10:07 GMT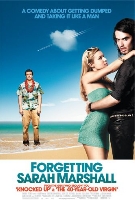 Refuses to go idle during her eight-week hiatus from "Veronica Mars", have reached an agreement to topline Universal Pictures' romantic comedy "", Production Weekly has reported.

Poised to star opposite who also wrote the script, the beauty is going to play the titular role whom Segel's character, Peter, is trying hard to forget following their devastating break-up by taking a vacation in Hawaii. Much to his surprise, she turns out to also stay at the same exclusive resort as he does, together with her new boyfriend.

News
>
Music News
March 12, 2007 05:15:14 GMT
The 2007 Soul Train Music Awards that was held at Pasadena Civic Auditorium has revealed its winners. Co hosted by and and planned to air between March 17th and 25th, the event sadly did not attract most of the winners to come. The show went on anyway.

Winners of Best R&B Album are and . Foxx grabbed the award through his album "" (2005) while Blige who did not attend the ceremony won it through "" (2005).

News
>
Celebrity Gossip
March 12, 2007 05:08:25 GMT
That is pregnant with 's child is true. But that is pregnant with the American football ace's child too, it's just not true.

The supermodel has denied recent rumors claimed she and Tom are expecting. Admitted to Vanity Fair magazine that she would like to have children, the beauty however is not in hurry.

News
>
Movie News
March 12, 2007 04:41:56 GMT
A group of young names cheerfully brought home a prize each on March 10, 2007 as the Young Artists Foundation finally revealed the recipients for its Young Artist Awards on the day at Empire Ballroom at the Sportsman's Lodge Hotel in Studio City, California.

For film feature categories, of "" and Tristan Lake Leabu of "" delightfully received the title of Best Supporting Young Actress and Actor, respectively with and taking honors in the leading acting slot, the former for his role in "" while the latter one for hers in "."

News
>
Celebrity Gossip
March 12, 2007 04:33:34 GMT
Music legend finally laid to rest Saturday March 10th. The Godfather of Soul's body was placed in a crypt at his daughter, Deanna Brown Thomas' Beech Island, South Carolina home Saturday, 75 days after his death.

The noon ceremony was attended by close family and friends, including Brown's partner, Tomi Rae Brown. Rev Al Sharpton, who presided the ceremony, spoke on their behalf. "His children decided that they were not going to wait on the courts. He left a lot. They're fighting. People fight over that in court. They wanted their father entombed with dignity."

News
>
Celebrity Gossip
March 12, 2007 03:58:26 GMT
She's a big fan of the show and is said to star in. is set to join the cast of hit plastic surgery drama "Nip/Tuck".

According to Hollywood.com, the show's creator, Ryan Murphy, revealed that he's currently scripting a role for her, with the pop superstar about to play opposite pal who has become a regular on the show after making headlines for a sex scene she filmed with "Nip/Tuck" star last season.

News
>
Music News
March 12, 2007 03:42:18 GMT
Two hip-hop icons have decided to join forces in a tour. and will be on the same stage for concerts that run across European continents.

According to Snoop Dogg's official website, the tour will embark on March 12 at Oslo, Norway and run through April 2 at Nottingham, UK. In between, the two will also stop in Belgium, Holland, Switzerland, Ireland, Germany, France and Denmark. The tour is mainly held in support of Diddy's "" (2006) and also Snoop's "" (2006).