News
>
Celebrity Gossip
June 12, 2007 04:33:23 GMT

Modeling is another first for Harry Potter's Hermione Granger besides acting. The young, beautiful and talented actress graces the cover of Tatler magazine's July 2007 issue for her first professional modeling photo-shoot.

Looks much more mature than her first appearance on screen, is pictured modeling pieces from Yves Saint Laurent and Chanel. All grown up, the movie beauty shows how much she's changed which is apparent through her pictures inside the publication.

News
>
Movie News
June 12, 2007 04:29:38 GMT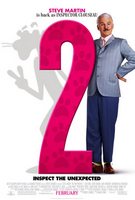 Last spotted working on 2003's "", Harald Zwart now is making his way back to the director's chair as he has successfully been tapped to helm "" for Columbia Pictures and MGM.

Continuing the adventures of Inspector Jacques Clouseau, the project once again finds playing the bumbling French detective while has already got its script rewritten by veteran comedy scribes Lowell Ganz and Babaloo Mandel.

News
>
Celebrity Gossip
June 12, 2007 03:56:42 GMT
The time has come and he can escape no more. is about to face the truth on whether or not he is the father of ex-girlfriend Melanie Brown's daughter, Angel Iris Murphy, soon as the result of his DNA test being released.

The actor-comedian has been scheduled to attend a court hearing and provide a judge with a DNA sample Monday June 11th in order to establish the biological father of the baby girl. Eddie had to, unfortunately, miss the London premiere of his latest film "" so that he could fulfill the duty.

News
>
Movie News
June 12, 2007 03:47:23 GMT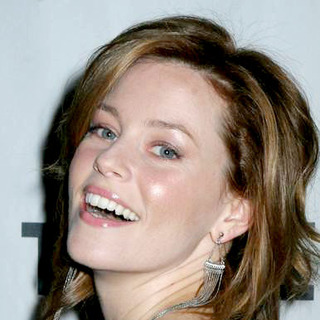 While her face is still gracing the cinemas through "", has already secured another starring slot in "A Tale of Two Sisters", a new horror feature coming from DreamWorks Pictures.

A remake of the 2003 Korean flick "Janghwa, Hongryeon" directed by Kim Jee-Woon, the picture follows two sisters as they return home to their father after spending time in a mental institution. Their recovery, however, is hindered by their cruel, obsessive stepmother that Banks is set to portray and an interfering ghost.

News
>
Celebrity Gossip
June 12, 2007 03:18:56 GMT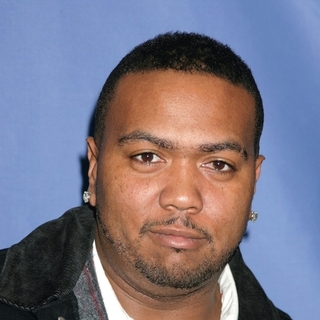 Trouble managed to find when he was involved in a violent bar fight Sunday June 10th in German.

Back to the day the incident happened, an argument allegedly started when a man named Robert F became upset over his girlfriend talking to Timbaland. It was reported that the R&B record producer and rapper then attacked Robert after he called him with the 'n' word.

News
>
Movie News
June 12, 2007 02:45:43 GMT
Choosing the players for the game, filmmakers of "The Poker Club" have picked up the likes of Jonathon Schaech, Johnny Messner, Loren Dean, Michael Risley, Lori Heuring, , and to all star in the project, Variety has revealed.

A suspense thriller, pic is based on the Ed Gorman novel which centers on four friends who accidentally kill a burglar during their weekly poker night. Their lives are then changed by the difficult choices they subsequently make.

News
>
Celebrity Gossip
June 12, 2007 02:31:21 GMT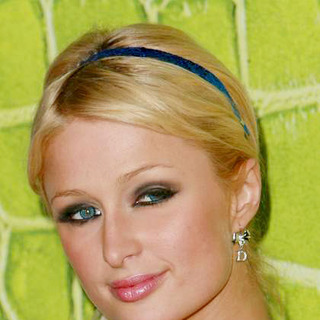 When wants to share her experience while in jail, Barbara Walters willingly lends an ear to listen to. The most famous inmate has on Sunday June 10th called the television journalist to give a tell-all interview from the medical wing of a Los Angeles jail, where she is being held for violating probation in a drunken-driving case.

"I'm not the same person I was," Walters quoted Paris as saying on her ABC television program "The View" on Monday June 11th. "I used to act dumb. It was an act. I am 26 years old, and that act is no longer cute. It is not who I am, nor do I want to be that person for the young girls who looked up to me."

News
>
Celebrity Gossip
June 12, 2007 01:54:42 GMT
helps increasing the large number of Hollywood celebrities whose marriage end in divorce court. The actor has filed for divorce from , his wife of over than 16 years, following their split in May 2005.

Per the court papers, filed Friday June 8th and released Monday June 11th, Mulroney cites "irreconcilable differences" as the reason for the divorce and is seeking joint legal and physical custody of their son, 7-year-old Clyde Keener Mulroney, while asking for property rights to be determined by the courts.

News
>
Movie News
June 11, 2007 09:36:40 GMT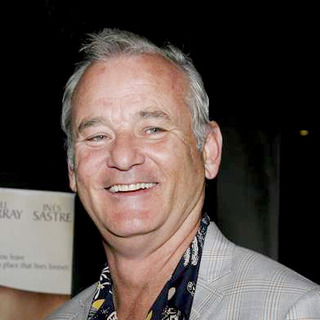 Jumping in front of the camera again after his last stint of voicing the titular character in "", has signed on to topline "", one of the early titles to come out from Fox-Walden, Variety has learned.

Also picking up and in the cast lineup, pic is based on the Jeanne DuPrau young adult novel which tells about an insular, dark place where the only light comes from street lamps. When the power source begins to fail, two teenagers embark on a search for clues that will unlock ancient mysteries about the city.

News
>
Movie News
June 11, 2007 08:49:48 GMT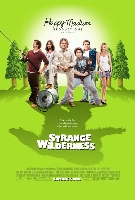 Taking over the hold from 20th Century Fox, Paramount Pictures has obtained distribution rights to Happy Madison-produced comedy "" and has scheduled it for a January 25, 2008 release.

Starring , Allen Covert, and among others, pic finds Zahn and Covert play the hosts of fictional wildlife TV show "Strange Wilderness" which is threatened to get shut down because of bad ratings. Intending to save the program, the two then hatch a scheme to find the one animal worth of vast attention - Bigfoot.

News
>
Movie News
June 11, 2007 08:28:00 GMT
The fourth film version of John Katzenbach's book is about to come up. Variety has reported that producer Elliott Kastner is on the move to develop "" based on Katzenbach's 2004 novel of which film rights he has acquired through his Cinema Seven.

Presenting a fresh plot and storytelling, the original concerns a man released from an asylum who is facing his own inner demons as he is flooded by a memory of a murderer he met in the institution. Story about him was told in two parallel parts, one during his time in the asylum and the other after he is released and feels compelled to author a book on the events surrounding that murder.

News
>
Movie News
June 11, 2007 07:56:58 GMT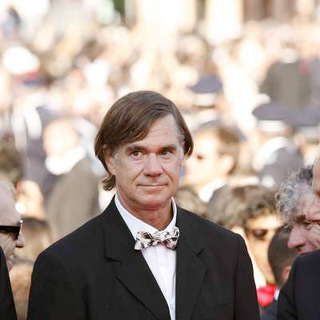 Drawing in a potential material to his clutch, Gus Van Sant reportedly is going to make "" his next directing project with Lance Black to pen the screenplay.

Pic is an adaptation of Tom Wolfe's hallucinogenic tome which details a cross-country road trip that "One Flew Over the Cuckoo's Nest" author Ken Kesey orchestrated with a group called the Merry Pranksters. It will focus on Kesey and include events that occurred after the road trip.

News
>
Movie News
June 11, 2007 07:24:43 GMT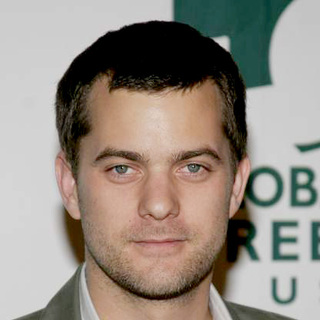 With 's decision of not taking part in "", speculations have begun to arise on who will take the coveted role, and coming up as the one mentioned on the matter surprisingly is .

Words coming from IESB.net state that the Canadian actor is in line to play the titular character in the long-gestating project with Steve Pink reportedly being plotted to direct in replacement for Bill Lawrence, who also penned the film's script.

News
>
Movie News
June 11, 2007 06:48:59 GMT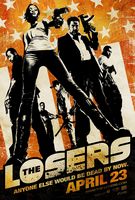 Turns out the guy behind "" won't be McG for Warner Bros. Pictures appears to have assigned "" helmer Tim Story to handle the directing matters on the movie instead, Variety has confirmed.

An adaptation of the DC-Vertigo's gritty comic book by Andy Diggle and Jock aka Mark Simpson, the project has already had Jamie Vanderbilt onboard to work on the script from a first draft penned by Peter Berg, who initially was plotted to be the flick's director. The latter is also set to produce alongside his Film 44 partner Sarah Aubrey, John Cameron, Akiva Goldsman, and Kerry Foster.

News
>
Music News
June 11, 2007 06:13:36 GMT
Not only surprising fans with sudden announcement on new album, musical group also comes up with a fresh style on new album. "" is confirmed all instrumental.

Those who are within Beastie's mailing list received the following e-mail : "OK, here's our blurb about our new album -- it spits hot fire! -- hot shit! it's official... it's named THE MIX-UP. g'wan. all instrumental record. "see i knew they were gonna do that!" that's a quote from you. check the track listing and cover below. you love us. don't you?"