News
>
Movie News
February 09, 2007 03:33:25 GMT
It's just about time before wee see music mogul create another phenomenon in film industry if looking on the promising pact he has formed with New Line Cinema.

Yes, the Aftermath Entertainment founder has successfully been signed by the giant film company for a multiyear feature producing deal via his newly minted Crucial Films production company. The guy is no stranger to the studio as he previously appeared in its "Set It Off" and participated in the "" soundtrack.

News
>
Music News
February 09, 2007 03:17:26 GMT
The year 2007 brings so much more as the band, who will be reuniting to perform at the 49th Grammy Awards on Sunday Feb 11th, is set to announce details of their reunion world tour and will moreover mark their 30th anniversary with special treatment, a private rehearsal, for their fanatics.

"The Police Rehearsal" is set to take place Monday Feb 12th at the legendary Whisky A Go Go on the Sunset Strip. In a posting on Wednesday Feb 7th, frontman announced that in order to enter the drawing for a spot, fans must be "legacy members" of Sting's official Web site, Sting.com. After that there will be 20 fans selected to attend the event.

News
>
Celebrity Gossip
February 09, 2007 02:37:04 GMT
This is not a joke. , the one many people know as a US model and reality TV star, died Thursday afternoon Feb 7th after collapsing at a hotel.

The former Playboy Playmate was found unconscious at 1:39 p.m. ET in a room at the Seminole Hard Rock Hotel in Hollywood, north of Miami and was soon thereafter rushed by ambulance shortly after 2 p.m. to nearby Memorial Regional Hospital, where she died. She was 39.

News
>
Music News
February 09, 2007 01:57:28 GMT
This year Juno Awards, the Canada's version of the Grammys, sees the likes of , , and hip-hop artist all vie for multiple nominations. Pop singer Nelly, who's been tapped to host the event on April 1st from Saskatoon, is nominated for the categories of Single of the Year for "Promiscuous", Juno Fan Choice, Album of the Year and Pop Album of the Year both for "", and Artist of the Year.

Rock band Billy Talent, in the meantime, scores the nominations for Single of the Year and Video of the Year for "Devil In A Midnight Mass", Album of the Year and Rock Album of the Year both for "", and Group of the Year. As of hip-hop artist k-os, he earns the nominations for Single of the Year for "Sunday Morning", Songwriter of the Year, Pop Album of the Year for "", Jack Richardson Producer of the Year, and Video of the Year.

News
>
Movie News
February 08, 2007 10:49:35 GMT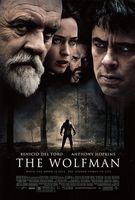 Back to directing field after his last effort in "One Hour Photo" (2002), Mark Romanek is on board to helm horror flick "", a remake of the 1941 Universal Studios classic "The Wolf Man", The Hollywood Reporter has learned.

Written by Andrew Kevin Walker, the project will hew to the period pedigree of the original version, in which a man gets bitten by a werewolf when he returns from America to his ancestral home in Victorian-England. Walker previously was reported to expand on the original story by adding new characters and plot points that would utilize modern visual effects technology.

News
>
Movie News
February 08, 2007 10:06:07 GMT
Consistent in celebrating the achievements of African-Americans in feature, independent, and television films since 2000, the Foundation For The Advancement Of African-Americans In Film's has delightfully picked up titles and names as the honorees of its Black Reel Awards yesterday, February 7, 2007.

Top scorer was musical drama "" as it successfully swept six prizes altogether, notably the Best Film title with its star, , taking home two of them for winning the Best Supporting Actress and Best Breakthrough Performance categories. Other three were awards for Best Original Score, Best Original Soundtrack, and Best Song for "And I'm Telling You."

News
>
Movie News
February 08, 2007 09:09:52 GMT
On the heels of "", Los Angeles-born filmmaker Adam Shankman has given agreement to helm a live-action comedy entitled "" for Walt Disney Pictures.

Written by Matt Lopez, the flick focuses on an architect whose life is turned upside down when the bedtime stories he reads his niece and nephew to begin to come true. Apart from handling directing matters, Shankman will also executive produce alongside Jennifer Gibgot and Ann Marie Sanderlin.

News
>
Celebrity Gossip
February 08, 2007 09:05:57 GMT
A rapper and actor, is adding one more occupation into his career resume, fashion designer. The man, who is well known more because of his legal troubles than his music work, is preparing to launch his DMX Authentic and Earl Simmons Signature Collection clothing lines, an effort that promotes "real clothing for real people," according to a source from DMX's design team.

The product, according to a press release, will be "edgy, gritty graphic t-shirts" for those looking for tough, durable quality clothing with contemporary style. The company says the line will go after the niche of the young, aggressive, and hip market looking for clothing to match their lifestyle. They, furthermore, say they use such high-quality fabrics with state of the art graphic treatments and designs that reflect what people want in contemporary clothing today.

News
>
Celebrity Gossip
February 08, 2007 08:34:52 GMT
Though tabloid reports suggest otherwise, and boyfriend Cisco Adler are still together. The couple has become a hot commodity in Hollywood following the emergence of his nude photos on the Internet.

Rumors on the street say the actress just can't stand with her boyfriend's "naked truth". She was reportedly shocked when pictures of him turned up among 's possessions when the contents of her storage locker were posted online at ParisExposed.com.

News
>
Movie News
February 08, 2007 08:31:04 GMT
Filling up bright comedic talents in the cast lineup, Universal Pictures has signed both and to highlight its dramedy feature "Kids in America (2007)", Variety has revealed.

A collaborative project between Universal and Imagine Entertainment, pic chronicles a night in the lives of recent college grads as they have one last fling before facing the job responsibilities of adulthood. It has already had on board to play one of the grads named Matt Franklin.

News
>
Movie News
February 08, 2007 07:53:31 GMT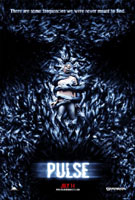 Despite the modest result of "" on the box office, the filmmakers of the horror flick appear to still eager to continue the story on the big screen. Moviehole has reported that figures behind the film are aiming to produce not only one but two sequels to the picture, which was released on August 11 last year.

The site points out that producer Joel Soisson will return for the follow-ups and has already had Marcus Dunstan and Patrick Melton onboard to pen the two scripts while aiming to make two straight-to-video sequels in addition to the movies. As for the cast, it is unlikely that and will reprise their roles there.

News
>
Music News
February 08, 2007 07:38:39 GMT
Music lovers will have at least one new song from . The R&B singer has recorded a duet with Latin singing superstar . The song, titled "Amor Gitano," is described as a sensual, flamenco-pop track.

It, moreover, has been slated for a February 12th debut on the premiere episode of Telemundo's "El Zorro" novella, which is produced by Sony Entertainment Television and airs Monday to Friday at 9:00 pm for 120 episodes.

News
>
Movie News
February 08, 2007 07:19:39 GMT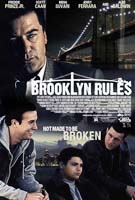 Already launched in limited theaters last year, Michael Corrente's "" now is set to have its wide release through City Lights Pictures.

Variety has reported that the New York-based company has successfully obtained the mob drama with a platform release schedule starting in May. The flick, written by Terence Winter, features , , and in the cast and revolves around three friends in the mob world circa 1985.

News
>
Music News
February 08, 2007 06:44:08 GMT
knows best how to show her appreciation for Italian composer Ennio Morricone. The Canadian singer is going to sing her new song, titled "I Knew I Loved You," during a tribute to the legend at this year's Academy Awards.

Morricone will be receiving an honorary Oscar at the February 25, 2007, ceremony for Lifetime Achievement. Reports mention that lyrics have been written especially for Dion's performance of Morricone's score from the 1984 "Once Upon A Time In America," directed by Sergio Leone.

News
>
Movie News
February 08, 2007 06:36:27 GMT
Picking up a different take on filmmaking, is gearing up to make a really unusual film feature: a flick about the ultimate mother----ing curse word, MTV has learned.

Titled "MF: The History of a Nasty Word", the big screen work will be directed by "CB4" scribe Nelson George who described the picture to present "a top 10 of the greatest MF-sayers of all time" with and being tipped to take part.