News
>
Movie News
June 12, 2007 07:49:01 GMT
Giving a surprising yet no doubt interesting scoop on the Happy Madison comedy "", JoBlo.com has claimed that pop diva is taking a starring role as herself in the project, which Madison is setting up with Judd Apatow Productions for a summer 2008 release under Columbia Pictures banner.

Placing as the title character, a Mossad agent who fakes his death to pursue his dream of becoming a hairdresser in New York City, the project is said to find Carey running into trouble with Zohan's former nemesis, The Phantom, and so launches the agent back into action. It is also learned that Sandler's fellow funnyman has boarded the flick to play an East Yistannen cab driver.

News
>
Music News
June 12, 2007 07:22:30 GMT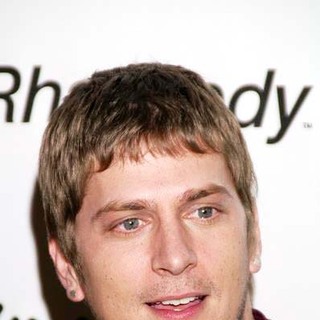 After launching successful solo career, takes it to the next level as the co-owner of label R Tel Records. The frontman teams up with long time pal Evan Lamberg to help new artists break the music market through the label.

The joint project came up after a musician named Garfield Mayor came at Lamberg's door and impressed him. Thomas then joined them in the middle and started writing and producing for Mayor's album. One thing that Thomas kept in mind was his significance in the process. He said, "I don't have to have any creative input whatsoever, but I'm definitely here if they want it. I'm like an in-house musician who's been through the last decade with really great success."

News
>
Celebrity Gossip
June 12, 2007 07:14:29 GMT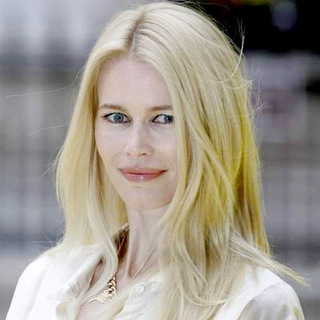 A supermodel and actress, has a new calling she could not resist, which is designing her own range of jewelry.

A high profile supermodel who's been familiar to fashionable designer jewelry, Schiffer is designing a collection of trinkets, set to hit the market later this year. On her new profession, the German supermodel said, "I've been very busy designing all the pieces."

News
>
Movie News
June 12, 2007 07:13:26 GMT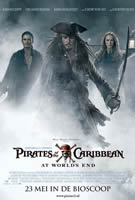 Entering its third spin on weekend international box office, "" amazingly continues to maintain its hold on the top position of the chart despite its failed attempt to attain the same in the domestic market.

The latest installment in the Walt Disney Pictures seafaring tale series gloriously still fares great in the competition, raking in an estimated $51.3 million from 17,500 screens in 103 territories. In total, the flick has garnered $493.5 million overseas so far, a number that exceeds that collected by 2003's "."

News
>
Music News
June 12, 2007 06:54:52 GMT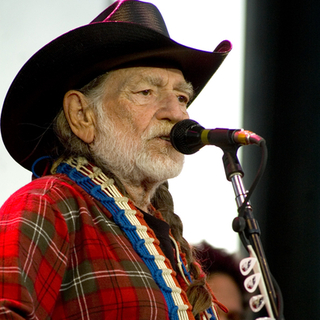 Another Farm Aid concert will take place this year and surprisingly the venue is set in Randall's Island, New York. Announcing the news were board members , and NY Mayor Michael Bloomberg.

Nelson told the press, "Farm Aid is coming to New York because your enthusiasm for family farm food is keeping family farmers on the land." Joining Nelson and Mellencamp on the September 9 gig are once again and .

News
>
Celebrity Gossip
June 12, 2007 06:43:48 GMT

is trying to make good with everyone these days. The troubled pop singer reportedly trying to make up with estranged mother Lynne Spears following their feud as Lynne told her to check into rehab.

Rumors on the street say the mother-daughter had a secret meeting in LA at a palatial Bel Air mansion Sunday June 10th to put an end to their feud.

News
>
Movie News
June 12, 2007 06:39:09 GMT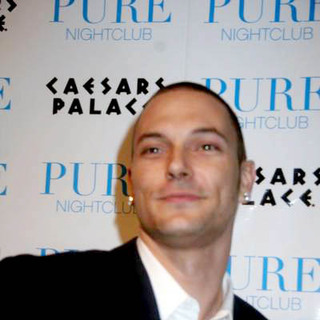 It will take another time in the future to see mark his first official foray into major film industry.

Contrary to the recent reports informing he is set to star in "Night Watch (2008)", the former stage dancer has given denial to such tidbits, saying he is "too busy" to take on the role. Acting actually is not a new thing to the man as he previously made small appearance in "" and showed up in a 2006 episode of hit TV series "CSI: Crime Scene Investigation."

News
>
Music News
June 12, 2007 06:16:43 GMT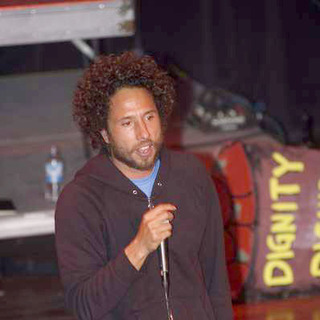 One of the mysterious countdowns in 's site has reached the zero mark and reveals its purpose. It is neither the countdown of full tour or new album, but it is, as expected, the clock for their Wisconsin gig.

The left and shorter countdown broke the news on Monday morning and revealed the date of ticket sale. The other clock meanwhile, keep counting the number of days to the concert at Alpine Valley in East Troy, Wisconsin which will befall on August 24.

News
>
Celebrity Gossip
June 12, 2007 05:53:43 GMT
While her hit single "Umbrella" scores the No. 1 spot on the Billboard Canadian Hot 100 by June 7th, is busy working her way, strikes some sexy poses for the July 2007 music issue of Elle magazine.

The singer, moreover, also does such "sexy interview" with the magazine, which among others include her favorite producer, style influences, and dream collaborator.

News
>
Movie News
June 12, 2007 04:56:29 GMT

Another layer is pulled off on the matter of filming location for "Fourth Installment of the Indiana Jones Adventures."

The Las Cruces Sun-News has disclosed that the highly anticipated project, now having working title of "Indiana Jones and the City of the Gods", will have some of its scenes shot in Deming, New Mexico. It is said an area outside the city is going to be transformed into Morocco with sequence taken featuring a U.S. Air Force base.

News
>
Celebrity Gossip
June 12, 2007 04:33:23 GMT

Modeling is another first for Harry Potter's Hermione Granger besides acting. The young, beautiful and talented actress graces the cover of Tatler magazine's July 2007 issue for her first professional modeling photo-shoot.

Looks much more mature than her first appearance on screen, is pictured modeling pieces from Yves Saint Laurent and Chanel. All grown up, the movie beauty shows how much she's changed which is apparent through her pictures inside the publication.

News
>
Movie News
June 12, 2007 04:29:38 GMT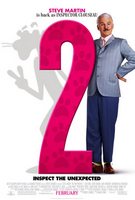 Last spotted working on 2003's "", Harald Zwart now is making his way back to the director's chair as he has successfully been tapped to helm "" for Columbia Pictures and MGM.

Continuing the adventures of Inspector Jacques Clouseau, the project once again finds playing the bumbling French detective while has already got its script rewritten by veteran comedy scribes Lowell Ganz and Babaloo Mandel.

News
>
Celebrity Gossip
June 12, 2007 03:56:42 GMT
The time has come and he can escape no more. is about to face the truth on whether or not he is the father of ex-girlfriend Melanie Brown's daughter, Angel Iris Murphy, soon as the result of his DNA test being released.

The actor-comedian has been scheduled to attend a court hearing and provide a judge with a DNA sample Monday June 11th in order to establish the biological father of the baby girl. Eddie had to, unfortunately, miss the London premiere of his latest film "" so that he could fulfill the duty.

News
>
Movie News
June 12, 2007 03:47:23 GMT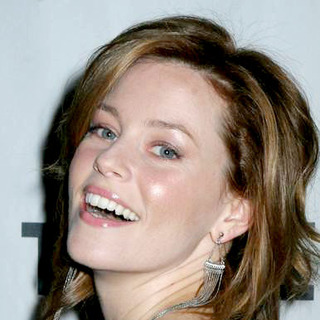 While her face is still gracing the cinemas through "", has already secured another starring slot in "A Tale of Two Sisters", a new horror feature coming from DreamWorks Pictures.

A remake of the 2003 Korean flick "Janghwa, Hongryeon" directed by Kim Jee-Woon, the picture follows two sisters as they return home to their father after spending time in a mental institution. Their recovery, however, is hindered by their cruel, obsessive stepmother that Banks is set to portray and an interfering ghost.

News
>
Celebrity Gossip
June 12, 2007 03:18:56 GMT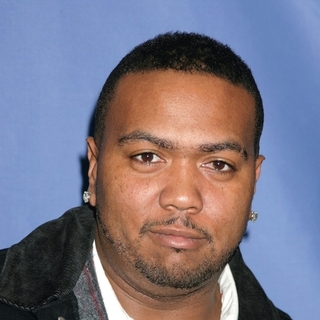 Trouble managed to find when he was involved in a violent bar fight Sunday June 10th in German.

Back to the day the incident happened, an argument allegedly started when a man named Robert F became upset over his girlfriend talking to Timbaland. It was reported that the R&B record producer and rapper then attacked Robert after he called him with the 'n' word.