News
>
Celebrity Gossip
August 14, 2007 02:59:18 GMT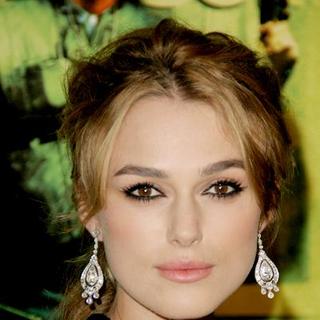 An Academy-Award nominated actress, has become the next ideal pick for Chanel to become the next face of its Coco Mademoiselle perfume ad. It is her "natural flaws" that inspired the fashion house to have the movie beauty as its new face.

"For me, Keira embodied perfection itself. She was remarkable without any kind of decoration. And I thought that if this is how she was bare, then I could imagine how wonderful she would be embellished," Jacques Helleu, the artistic director of the fashion house, said in a statement.

News
>
Movie News
August 14, 2007 02:38:10 GMT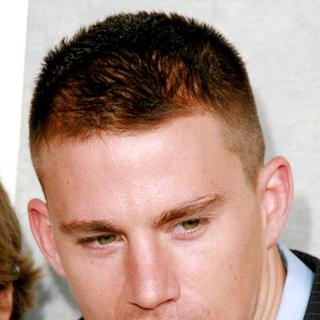 Already got signed to do some action in both "Parkour" and a fighting movie directed by Dito Montiel, appears to have one more to go in his schedule.

The Hollywood Reporter has learned that the charming actor is attached to highlight an untitled buddy action movie which will pair him with "" star , who recently wrapped "" for Screen Gems.

News
>
Celebrity Gossip
August 14, 2007 02:18:54 GMT

Matt Leinart, the football quarterback (QB) for the Arizona Cardinals of the National Football League, has reached custody deal with ex-girlfriend Brynn Cameron over their 10-month-old son Cole Cameron Leinart.

Speaking on that encounter, lawyer for Cameron said "Yes, I can confirm that" an agreement was reached. Details were disclosed to Los Angeles Superior Court Judge Rudolph A. Diaz during a closed session that lasted less than 10 minutes, the attorney added.

News
>
Movie News
August 13, 2007 09:22:45 GMT

Apart from the already-known working title of "Indiana Jones and the City of the Gods", Lucasfilm, Ltd. turns out to have five other names in mind for the project apparently.

/Film has brought in interesting report claiming the studio has altogether proposed for six possible titles for the latest installment of the adventure series to Motion Pictures Association of America Title Registration Report (MPAA). Listed in the list are:

News
>
Movie News
August 13, 2007 08:52:18 GMT
Appeared at Wizard World Chicago as expected before, the cast and crew of "" really brought huge delight to those in attendance as they not only took questions thrown at them but also, most importantly, screened a special "sizzle reel" cut from the project, of which production was said by helmer Christopher Nolan to be exactly 50 percent done.

Only being shown for the fans to see it once, the footage featured number of shots of primary villain in the flick, The Joker, in majority, while also introducing District Attorney Harvey Dent as well as the new Rachel Dawes to the viewers.

News
>
Movie News
August 13, 2007 08:04:27 GMT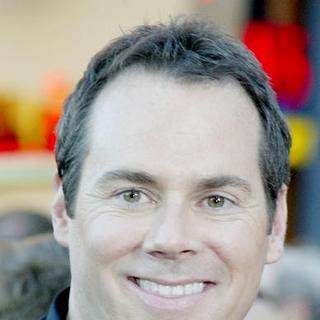 After handling creepy creatures as seen in the first two "Mummy" installments and "", Stephen Sommers may possibly take care of those military figures from Hasbro.

According to IESB.net, words have it that the Indianapolis-born filmmaker has been offered the director's chair for none other than "", a live-action film version of Hasbro's popular action figures that Lorenzo di Bonaventura is producing for Paramount Pictures.

News
>
Movie News
August 13, 2007 07:13:39 GMT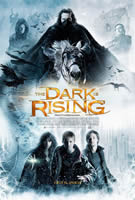 Challenging the good eye of fans in getting new features on the of "", Fox-Walden has come up with an unusual, but exciting cross-media campaign for the upcoming movie.

The studio has placed hidden signs in all of the marketing materials like the trailer, posters, lenticulars, and banners for the film that will unlock exclusive content at the site when being entered in the correct sequence.

News
>
Music News
August 13, 2007 06:48:47 GMT

Another record post ' death will be released later this year. After 2006's 'The Ultimate Luther Vandross', a box set containing four-CD collection of his greatest hits, rare recordings and unreleased tracks will be dropped in October.

Among collaborators in the record called '' are , , , and . The duets with Sinatra and Knowles are those that have never been released before.

News
>
Movie News
August 13, 2007 06:46:12 GMT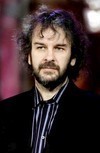 Well, this no doubt should be a tidbit that "The Lord of the Rings" fans would be very pleased to read of.

New Line Cinema, the studio currently holding rights to the fantasy franchise, recently showed its indication to repair its deteriorating relationship with Peter Jackson, which was due to ongoing dispute over share of profits from the first "Rings" film "The Lord of the Rings: The Fellowship of the Ring" (2001).

News
>
Music News
August 13, 2007 06:10:59 GMT

, who recently collapsed out of drug overdose, has promised that she will get back to work today (August 13). Speaking on her incident, the British import claimed that she will be fit enough to go on with V Festival, scheduled on August 18-19.

After discharged from the London's hospital, Winehouse has been recovering at Four Season Hotel in Hook where she described the feeling of passing out the other day. "I never want to feel that way again," she said. "It was just crazy - one of the most terrifying moments of my life. I've scared myself this time. I was all over the place. I know things have got to change. I have to sort myself out."

News
>
Celebrity Gossip
August 13, 2007 06:08:34 GMT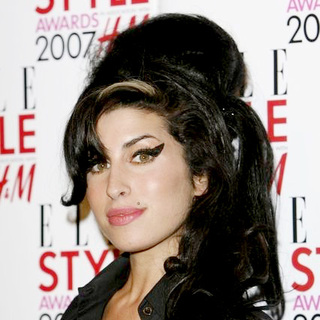 Instead of singing, would like to speak out this time on. The troubled singer addressed her collapse which caused her to be hospitalized earlier this week, claiming the unfortunate as "one of the most terrifying moments of my life."

Amy was admitted to London's University College London Hospital on Wednesday morning August 8th in what her representative said for "exhaustion." Nevertheless, rumors are mounting that her recent hospital emergency visit was not due to "severe exhaustion," but a huge drug and booze overdose.

News
>
Celebrity Gossip
August 13, 2007 04:56:39 GMT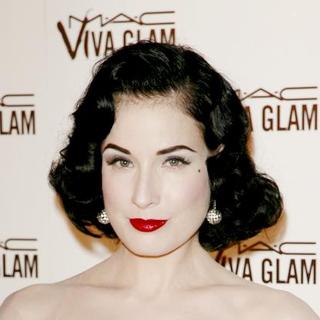 adding one more list into her career resume beside that of burlesque artist, model and actress. The sexy star has been recruited to be the face of lingerie retailer "Frederick's of Hollywood"'s holiday ad campaign.

Being tapped to appear in its Pin-Up Parade brochure commercials, Dita reportedly will help the store advertise new styles inspired by vintage lingerie items worn by "glamor goddesses and dream dames" of old.

News
>
Movie News
August 13, 2007 04:44:23 GMT
While a number of upcoming film projects are being filmed in Chicago, MyFox Chicago has delightfully posted some great footage of an action sequence taken for "" which was being shot in a Berwyn, Illinois parking lot.

There are four clips altogether :

News
>
Music News
August 13, 2007 04:34:42 GMT
Samsung AT&T Summer Krush, although free, may not be as exciting as before. The main headliner has backed out from the festival with undisclosed reason, creating a confusion.

It was that the rock band was to appear on the August 13 night at The Music Box, Los Angeles with , , , , among others. But on contrary to the report that took organizers as the source, the band's official website said that it was false.

News
>
Celebrity Gossip
August 13, 2007 04:26:28 GMT

After all the legal matters surrounding and her now former husband , it's now the turn of her personal assistant, Alli Sims. The PA and cousin of Spears was served with a deposition subpoena, being asked to testify on the star's parenting skills.

K-Fed's attorney Mark Vincent Kaplan had Sims served with a deposition subpoena in Los Angeles at 2:30 a.m. on Sunday August 12th to testify about Spears' parenting skills concerning the former couple's custody battle of sons Sean Preston and Jayden James. He said the subpoena was delivered to Sims because she was "believed to have relevant information," but declined to discuss what she would be asked. It is yet unknown if the testimony was connected to the child custody hearing scheduled for August 14th.