News
>
Celebrity Gossip
February 13, 2007 02:19:39 GMT
No need to doubt that and do dating. They make it official at the Grammys after-party that they are couple, as they could barely keep their hands off each other, cuddling and posing as paparazzi snapped photos.

Being asked by host Sheryl Hickie of "Entertainment Tonight Canada" about his running shoes, Mayer said he knew they were inappropriate but promised he would wear better shoes to his wedding. Asked if he planned on getting married, he replied "May" and walked away.

News
>
Movie News
February 13, 2007 02:19:01 GMT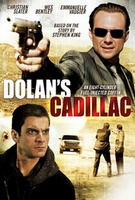 Set to once again appear as a villainous character, is close to land deals to take part in indie suspense thriller "", Production Weekly has learned.

Based on one of Stephen King's suspenseful short stories, the project centers on Las Vegas middle school science teacher Tom Robinson who is determined to avenge his wife's death when she gets killed after witnessing an execution committed by notorious Vegas crimelord Jimmy Dolan. Production is slated to begin in April with Hopper being expected to play Dolan.

News
>
Movie News
February 13, 2007 01:59:36 GMT
Here about to come another potential flick from producer Scott Rudin. Variety has revealed that the man is teaming up with Allison Owen to make "The Coram Boy", a film feature based on Jamila Gavin's 2000 children novel of the same title for Miramax Films.

Rudin will co-produce via his Scott Rudin Productions alongside Owen's Ruby Films and BBC Films in partnership with Miramax and the U.K. Film Council. Details on film crew and production schedule have not yet been known.

News
>
Movie News
February 13, 2007 01:54:35 GMT
Both undeniably are qualified actors and now they are joining forces to make what seems to be a movie of great quality.

Yes, and have reportedly given their agreement to appear together in a heist thriller entitled "" which will be developed under Ilan Girard's Arsam Productions banner.

News
>
Movie News
February 12, 2007 10:27:11 GMT
Going deeper into U.S. film productions, German filmmaker Christian Alvart has signed on the helm a thriller feature titled "" for Warner Independent Pictures, Variety has learned.

Adapted from Jess Walter's satirical political novel of the same name, the project revolves around a New York City cop who shoots himself in the head less than a week after the 9/11 incident, causing him to suffer strange memory lapses. Later assigned to analyze every scrap of paper blown across New York when the Twin Towers fell, he unexpectedly finds himself involved in a sinister government plot.

News
>
Movie News
February 12, 2007 09:57:22 GMT
Picking up a rather different project, MTV Films is preparing to set up a teen thriller feature titled "" under its banner following its triumph in winning the bidding war for the rights to the flick.

Plot details are currently being kept under wraps, but it is said that the picture is set at a Manhattan prep school with Kevin Misher to produce. The movie itself will be developed based on the script penned by Jacob Forman, who previously wrote for "" which recently was picked up by The Weinstein Company.

News
>
Movie News
February 12, 2007 09:28:39 GMT
Apparently it only needs quite a short time for Sylvain White to have his next project in his hands after "." IESB.net claimed that producer Gianni Nunnari has assigned the guy to direct "", a film version of Frank Miller's graphic novel of the same title.

The appointment later was confirmed by White himself in an exclusive interview with BlackFilm.com to which the man revealed that he is setting up things for the project, set to be developed under Warner Bros. Pictures.

News
>
Movie News
February 12, 2007 08:47:33 GMT
Writing names behind "" and "" both successfully beat out its tough rivals to glow as the champs at this year's WGA Awards gala ceremonies, held yesterday, February 11 at the Los Angeles' Hyatt Regency Century Plaza Hotel.

"Sunshine" writer Michael Arndt received the prize in Original Screenplay category for film feature while "Departed" scribe William Monahan delightfully took home another in Adapted Screenplay. Both have also landed nomination in the same categories at the upcoming Academy Awards in which the films they worked for are vying for best picture title.

News
>
Celebrity Gossip
February 12, 2007 08:27:52 GMT
New rumors surface by the hour that is dating Oliver Trevena. Speculation on the romance soon popped out as the American Idol winner and the British singer were spotted together in Los Angeles.

Talk is heating up that Underwood and Trevena were seen hugging and kissing last month after driving to the Los Angeles' Lax airport, where she was scheduled to catch a flight. That's not all since Us Weekly magazine was also told by a source that Underwood and Trevena began dating weeks ago.

News
>
Celebrity Gossip
February 12, 2007 08:02:40 GMT
Arriving at the 49th annual Grammy Awards Sunday Feb 11th, looks stunning just the way she is. The actress talked about rumors that she's dating singer as she walked down the red carpet.

In an attempt to put the record straight, the beauty said, "We did make a music video together and we have a lot of friends in common. Justin's a sweetheart and it's always good to see him, but there's a lot of speculation and I try not to read that stuff."

News
>
Movie News
February 12, 2007 07:52:12 GMT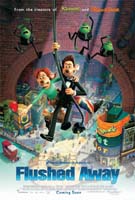 Held its Annie Awards for the thirty-fourth time, ASIFA-Hollywood, the Burbank-based chapter of the International Animated Film Society, bestowed prizes to best achievements in animation yesterday, February 11, at the Alex Theater in Glendale, California.

Though handing out the top prize of Best Animated Feature to Disney/Pixar's "", the organization turned out to put favor on "", as it gave the DreamWorks/Aardman Animations production most awards at the event.

News
>
Celebrity Gossip
February 12, 2007 07:32:22 GMT
This is the first time ever that speaks on her break up with . The Aussie pop singer posted a message on kylie.com Friday night Feb 9th, urging fans not to harass her ex-boyfriend, saying he deserves better treatment.

In her posted message Kylie wrote, "As for the treatment Olivier has received of late, I can only reiterate that he simply does not deserve the kind of harassment or vitriol to which he has been subjected. For someone whom I have enormous love and respect, and communicate with, it is so grossly unfair: to demonize an honest man. I would ask of you, my fans, to show your support for both Olli and myself as a separation is never easy."

News
>
Movie News
February 12, 2007 06:49:57 GMT
Taking advantage from 's loss, has stepped in the role left by the Australian actor in "", a movie adaptation of Tim Winton's award-winning novel of the same title produced by Hanway Films.

Therefore lines up with in the cast, the "" star will portray a mysterious drifter who is able to revive the passion for life of a woman during her struggle with isolation and loneliness in a remote community of the Northern Territories.

News
>
Celebrity Gossip
February 12, 2007 06:37:16 GMT
While is single again following her break up with model boyfriend Isaac Cohen, seems to have gotten back into dating saddle.

The failed-rapper has been spotted with a stunning blonde in Miami last week, it has been reported. K-Fed arrived at a Maxim magazine party in Miami, Florida on February 2nd in his Rolls-Royce with a stunning blonde called Angie and spent the night holding her hand and kissing her.

News
>
Movie News
February 12, 2007 06:05:57 GMT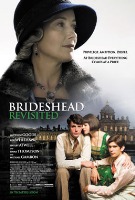 Ready to establish a solid team onscreen, and Ben Whisaw have landed deals to star together in dramatic feature "", a big screen adaptation of Evelyn Waugh's 1945 novel of the same title.

Goode will be billed as the protagonist, Charles Ryder, made famous in the U.K. by in a previous TV adaptation, while Whisaw as his good friend Sebastian Flyte, previously played by Anthony Andrews.