News
>
Celebrity Gossip
June 16, 2007 07:38:30 GMT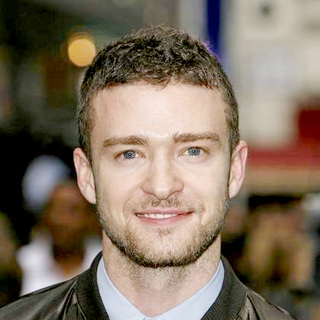 breaks his silence, sets the record straight on the persistent rumors he's dating movie beauty .

Denied dating Biel, Justin insisted she's just a "very dear friend of him". On her joining him on his "FutureSex/LoveShow Tour", the singer explained, "She truly insisted that she came with me on tour. I don't know how to say no to a pretty face. But it wasn't really a good idea. This time I'm putting the machine before everything else. Jessica met up with me in Manchester, but for Paris I told her categorically no."

News
>
Movie News
June 16, 2007 07:08:04 GMT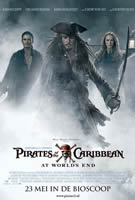 Considered to present negative views of the Chinese, scenes featuring as pirate lord Captain Sao Feng in "" have been cut by the censor board in China, the main state news agency Xinhua revealed Friday, June 15.

Half of the Chow scenes got reported to have been sliced for what the agency calls "vilifying and defacing the Chinese." Among those slashed were said to be the actor's recitation of a poem in Cantonese and a shot in which he says "Welcome to Singapore", thereby making his appearance in the movie only about ten minutes from a total twenty minutes shown.

News
>
Movie News
June 16, 2007 06:50:40 GMT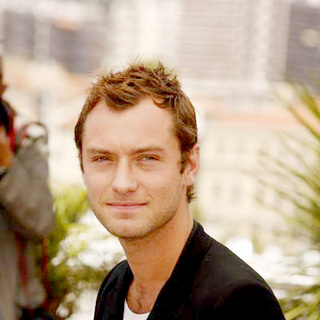 Both are among the acclaimed actors of their generations and now are going to share scenes together in a seemingly promising film feature.

The Hollywood Reporter has come up with news reporting that and have both been cast to be the leadstars in futuristic adventure thriller "Repossession Mambo" that Universal Pictures is set to gear up into production.

News
>
Celebrity Gossip
June 16, 2007 06:34:32 GMT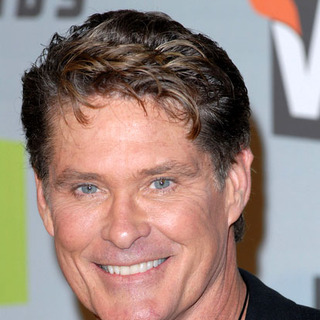 The lengthy battle comes to an end, finally. And the winner is . Superior Court Judge Mark Juhas ruled Friday June 15th the actor won full custody of his two teenage daughters, Taylor-Ann Hasselhoff and Hayley Amber Hasselhoff.

"The judge said, 'Enough is enough, these children have been through enough'" Hasselhoff said outside Superior Court after a closed hearing. While the actor was awarded primary physical custody and full legal custody of the two girls, his ex-wife was granted a visitation right which allows her to visit the girls on alternate weekends and on Wednesday nights for dinner, lawyer Melvin S. Goldsman confirmed.

News
>
Music News
June 16, 2007 06:34:03 GMT

Grammy winning makes a return to music scene with his latest years of career. The Irish singer will release "", a double-disc with some previously unreleased materials.

Morrison who, laid his hands on this project himself, took care of the compilation which contains mostly of his previous hits. The set also holds some songs that guaranteed the legend's big return. He did collaborations with in "Cry for Home", Bobby Bland in "Tupelo Honey" and with in "Early in the Morning". Other artists assisting him include Jim Hunter, fellow Irish musician The Chieftains and the late .

News
>
Movie News
June 16, 2007 06:12:01 GMT
Giving ample chances for moviegoers to treasure the old times, Twisted Pictures, Evolution Entertainment's horror division known for its "Saw" series, is poised to remake a handful of classic features from the RKO library following the joint venture it successfully struck with RKO Pictures.

As an early step, both studios will bring up together three film projects to the surface, namely "", "", and "", all being the updates of movies released in the 1940s. A fourth title has yet to be selected from the RKO vault.

News
>
Celebrity Gossip
June 16, 2007 06:07:34 GMT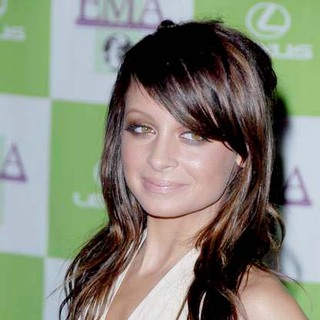 It is not yet confirmed that is pregnant. And while the tiny socialite remained tight-lipped on the persistent rumors, a friend of her does confirm that Nicole indeed is pregnant with boyfriend Joel Madden's child.

Greater than the pregnancy claim, the friend furthermore adds that Nicole seems to make good on her carrying, "hoping her pregnancy will keep her out of jail" as she's facing 90 days to one year in prison for a driving under the influence (DUI) arrest in December 2006.

News
>
Movie News
June 16, 2007 04:57:07 GMT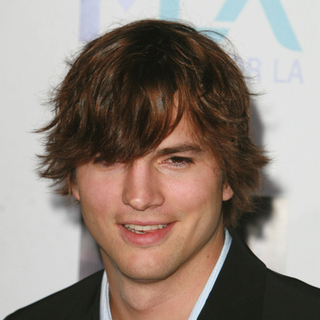 Pushes himself back to producer's chair for big screen feature after last filling in the seat in "", is joining forces with Jason Goldberg to produce a multi-generational comedic flick titled "" for Columbia Pictures.

No word yet on the helmer and production schedule, but it is learned that the project will be a potential starring vehicle for Kutcher and be developed based on script penned by Ian Deitchman and Kristin Robinson. The duo recently sold their pitch of "" to Warner Bros. Pictures and now is in the process to complete a rewrite of "Miss Captivity" at Universal Pictures.

News
>
Celebrity Gossip
June 16, 2007 04:53:57 GMT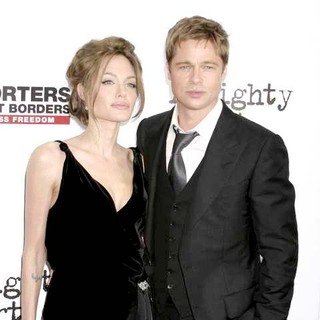 They won't stop at just the number 4. The pair wants a much bigger family with up to 14 kids. has in an interview on "The Daily Show with Jon Stewart" on Thursday June 14th, revealed that she and partner might want to have 13 or 14 kids.

Besides discussing her new movie "" and her being in Pakistan during the filming, the sexy actress revealed her future plan with Pitt. When being asked "How high are we going? Where are you going to go [in terms of kids]?", Jolie replied, "It fluctuates between seven and 13 or 14."

News
>
Movie News
June 16, 2007 04:22:20 GMT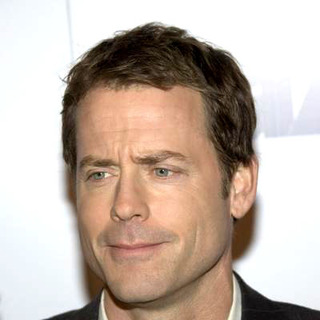 Ready to soar as a great pair onscreen, and have both signed on to topline "", a collaborative big screen project of Universal Pictures and Spyglass Entertainment based on a New Yorker article by John Seabrook.

In the drama, Kinnear will play an inventor of the intermittent windshield wiper named Robert Kearns who spent most of his life battling the Detroit automakers he charged with stealing his invention. Meanwhile Graham is set to portray his wife, Phyllis Kearns, who witnesses her marriage and family life falling apart because of her husband's obsession with the legal retribution.

News
>
Celebrity Gossip
June 16, 2007 04:21:29 GMT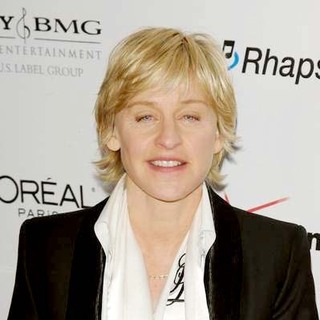 Numbers of TV personalities celebrated the 34th annual Daytime Emmy Awards, held Friday night June 15th. Among the many award winners, there's the regular triumphant who won her third consecutive Daytime Emmy for Outstanding Talk Show Host.

Veteran game show host Bob Barker won his 19th Emmy, saying "I want to thank the television viewers across the country for inviting me into their homes for 50 years. And remember, help control the pet population. Have your pet spayed or neutered." The 83-year-old emcee of "The Price Is Right" retired last week after 35 years on the show and 50 years in television.

News
>
Movie News
June 16, 2007 03:54:09 GMT
Marking his first effort in animated production, Robert Mark Kamen has taken the task of penning the screenplay for Imagi Studios' "", the company's Co-CEO & Chief Creative Officer Francis Kao and Co-CEO Douglas E. Glen jointly announced yesterday, June 15.

With the inclusion, Kamen thereby will work closely on the project with producer Lynne Southerland and director Kevin Munroe, fresh from his helming stint in "." A graduate of University of Pennsylvania, the man has authored over fifteen produced feature films since 1979, the most recent one being Luc Besson-produced crime comedy "."

News
>
Celebrity Gossip
June 16, 2007 03:38:54 GMT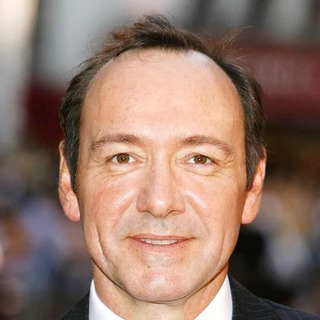 no longer has an interest in acting. The Oscar-winning actor has decided to put the brake on his acting career, enjoying his time as boss of a London theatre instead.

"I don't care about my personal acting career any more. I'm done with it," Kevin said. "After 10 years of making movies and going better than I ever could have imagined, I sort of had to ask myself: 'What am I supposed to do with all of this success that I have had?' Am I just going to keep making movie after movie and be concerned with all of that 'Are you up, are you down, are you hot, are you not?', and I don't really care."

News
>
Movie News
June 16, 2007 03:11:26 GMT
Still on the track of creating kids-oriented film features, Walt Disney Pictures is about to develop a new one based on a spec script by Brian Nathanson that it has safely acquired under its banner.

Entitled "", the project focuses on an imaginative young girl who, stifled by her banal suburban life and restrictive parents, runs away to a fantastical world that proves to be darker than she had hoped for. It is described as in the vein of "" and a modern-set "The Wizard of Oz."

News
>
Movie News
June 16, 2007 02:39:11 GMT

Building path in feature screenwriting, former child actor Brad Kane has come onboard to pen the script of "", a mystery horror thriller Red Wagon is developing for Columbia Pictures.

Adapted from the Elizabeth Kostova novel about modern-day vampires, the picture follows a young woman as she searches for her father, who is on the hunt for the grave of Vlad the Impaler, the feudal lord who inspired Bram Stoker's "Dracula." Rights to the book were purchased by Columbia shortly before it hit bookstores two years ago with Red Wagon's Douglas Wick and Lucy Fisher searching for the right writer since before finally picking up Kane.