News
>
Movie News
August 11, 2006 06:54:38 GMT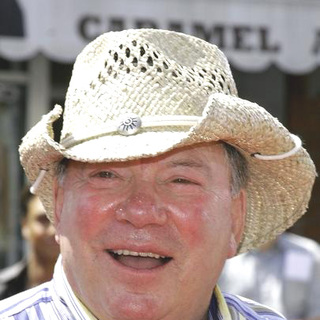 This surely could be such a good news for those who want to make their way in entertainment industry. has announced on Thursday, August 10 that he is coming up with an online contest to look for the most talented sci-fi personality in the States. What's more, the competition delightfully does not focus on finding a star only as it also invites aspiring directors, filmmakers, and film critics to join in, an approach that is rarely found in any other talent contests for sure.

Here the contestants are required to make a short video clip that really demonstrates their talent then upload it at http://Shatner.blip.tv during the run of the contest up to September 30. All works submitted can be viewed plus voted through the same site and from the votes collected, top ten highest ranked entrants will thus be named William Shatner's Sci-Fi Challenge finalists.

News
>
Music News
August 11, 2006 06:53:29 GMT
, the Little Rock, Arkansas-based quintet, is back. The music group announced Thursday August 10th that they are going to kick off another world tour, with tickets for the North American go on sale August 19.

The trek, held in support of the band's second studio album "", will be kicked off Oct. 5 in Toronto and finishes up on Oct. 29 in San Francisco. As of the album itself, the set has been slated to touch the market on October 3rd.

News
>
Celebrity Gossip
August 11, 2006 06:32:23 GMT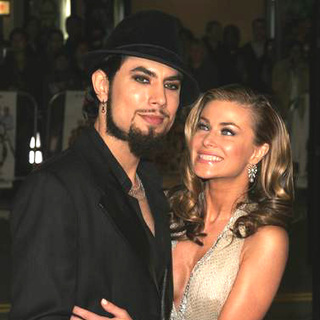 Everything becoming obvious now as is divorcing her rocker husband . The actress filed for divorce Thursday August 10th in Los Angeles Superior Court state, ending their amicable break up.

As stated there in the legal papers, Carmen and Dave wed on Nov. 22, 2003, and separated on July 18, 2006, the day after they announced they were "amicably separating." Cited "irreconcilable differences" for the split, Carmen requests that their assets be divided as specified in their prenuptial agreement and that the court not award spousal support to either party. They have no children.

News
>
Music News
August 11, 2006 05:48:13 GMT
Her debut album, "", has been scheduled to touch the market on August 15th later this year, but has become a new phenomenon in the scene. And judging from her recent local performance at the Rocky Run YMCA in Media, no one would doubt that she really is the next Hollywood music star.

Beginning her music career, Joanna has opened in arenas for the famous this summer, while also was part of Teen People's Rock 'N Shop mall tour along with , , and American Idol dropout . Those are considered as a very good start for the young newcomer.

News
>
Celebrity Gossip
August 11, 2006 03:31:37 GMT
MTV announced Thursday August 10th that they will have to host its annual MTV Video Music Awards. MTV president Christina Norman called Black the "perfect mix of comedy, rock, irreverence and star power." That may become one reason why they choose him.

"Prepare yourself for a rip-snortin' humdinger," Black said in a statement, adding, "I am Jables, hear me roar."

News
>
Music News
August 11, 2006 02:32:46 GMT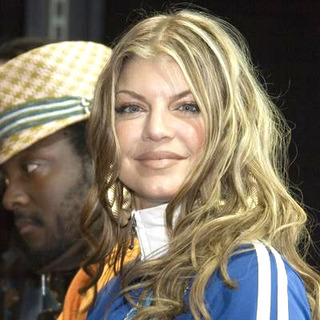 hit hard the music industry with her solo career. The ' frontwoman is done working on her solo album, "", and has just announced plan to have the set for a September 19th release date. The album's first single, "London Bridge," in the meantime also climbs to the top of the Billboard charts, such achievement that becomes an obvious evidence of Fergie's real singing talent.

Back the to the album, "The Dutchess", it will be released via fellow Pea 's music label named Will.I.Am Music Group.

News
>
Movie News
August 10, 2006 10:11:37 GMT
Director Brett Ratner is getting busier. Already put "Josiah's Canon" and "" plus an untitled project in his resume, the Miami Beach native now has one more work to carry out as New Line Cinema has picked him up to helm "", a remake of the 1978 movie of the same title.

Also seating as producer alongside Rob Green and Jay Stern, Ratner will make a contemporized version of the original based on scripts penned by Richard Potter and Matthew Stravitz. Adapted from the Ira Levin's novel, pic follows the story of a man who unveils a diabolical plot by Nazis in South America to revive the Third Reich through the use of cloning.

News
>
Movie News
August 10, 2006 09:22:18 GMT
The seat of "Bond 22" director is not taken yet. Roger Michell, who was in talks to helm the project, turns out to pull back his intention on the directing stint. It has been reported that the negotiations he was involved in have fallen through because of creative differences and so, making the position is still open for other directors to take in.

A follow-up of the events occurred in "" which sets to be released on November 17 this year, "Bond 22" still features as 007 with Michael G. Wilson and Barbara Broccoli coming back to produce.

News
>
Celebrity Gossip
August 10, 2006 08:33:34 GMT
Fresh off the reports carried on 's admission that his marriage to does "need work", the pop singer reportedly is willing to renew their marriage vows.

Per In Touch Weekly, Britney is preparing to renew her vows to hubby K-Fed, which is about to take place after the birth of their second child in October later this year.

News
>
Movie News
August 10, 2006 08:26:26 GMT
Giving a nod to Universal's offer, Lasse Hallstrom has just been confirmed to helm the company's new big screen project of "" after it successfully purchased a pitch from Todd Komarnicki, so Variety has reported. Hallstrom is set to make the movie based on Komarnicki's adaptation of Charles Dickens' book of the same title.

While there's still no word on the cast, the movie will be a co-production between the LaHa and Guy Walks Into a Bar with Komarnicki, Leslie Holleran, Jon Berg, plus Karen Tenkhoff lining up as producers. For both Berg and Komarnicki, "Carol" thereby marks their return to a Christmas-themed feature after their collaboration in "" three years ago.

News
>
Movie News
August 10, 2006 08:21:35 GMT
gets double jobs this time. Satisfyingly sold his comedy pitch of "" to Columbia Pictures, he is not only tapped to write the scripts but also to use the movie as his starring vehicle, Variety has revealed.

Featuring James Bobin at helm, pic takes center in a group of people who come back to Earth to assimilate after they were sent to colonize the moon for years. Jimmy Miller is set to produce.

News
>
Celebrity Gossip
August 10, 2006 08:04:56 GMT
He bears the number 007 in the highly anticipated and long awaited "". But in real life the actor, , has been labeled the No. 1 Best-Dressed Man, at least by Esquire magazine which has just conducted its third annual poll on that field.

Come in 2nd place is musician , followed after by and who both secure the 3rd and 4th place respectively. Next on the poll is musician Nick Cave who is at No. 5.

News
>
Music News
August 10, 2006 07:23:11 GMT
The multitalented figure is done with the recording of her holiday album "," which is scheduled to marry the street on Halloween via her own SuperEgo Records label.

As of this new set, Aimee seems to keep the arrangements and song selections fairly classic, taking cues from her favorite Christmas album, Johnny Mathis' "."

News
>
Celebrity Gossip
August 10, 2006 06:52:08 GMT
Hip hop isn't the one and only thing thinks of. The rap mogul announced Wednesday August 9th that he has joined forces with the United Nations and MTV to film a documentary about the lack of accessible fresh water around the world.

The documentary, titled "The Diary of Jay-Z: Water for Life", is slated to air November 24 later this year on more than 150 MTV channels and 50 local programming stations in 179 countries. It will show the difficulty faced by more than 1 billion people around the globe in obtaining the life-sustaining liquid.

News
>
Movie News
August 10, 2006 06:24:47 GMT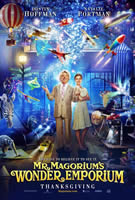 Underlining the beginning of new force in film industry, now possibly is more than just a fantasy flick then. Yes, the picture will be the first big screen feature to be released under the new banner formed by Fox Filmed Entertainment and Walden Media. The two film companies have confirmed on Wednesday 9 that they have joined forces to both market and release G-rated or PG-rated films together for the family audience.

With this mutual pact, Fox thus will contribute a number of current and newly developed projects to the joint venture while Walden sets to bring in its future motion picture development slate as well. "We look forward to this new alliance with Walden Media, an industry leader and innovator in reaching family audiences," Fox Filmed Entertainment Chairmen and Chief Executive Officers Jim Gianopulos and Tom Rothman have remarked in a statement. "It's a great business to be in - and this venture is a great fit between our two companies."