News
>
Music News
July 12, 2007 06:55:10 GMT

is back to the States after continuously serving worldwide tour. The rock outfit will spend two months roaming in North America with a few extra dates in Canada.

The short jaunt that will embark July 19 from Sarnia, Ontario is the band's next venture after tirelessly visiting Brazil, United Arab Emirates, India and Mexico in spring. The North American leg will wind down September 20 in Uncasville,CT.

News
>
Celebrity Gossip
July 12, 2007 06:49:43 GMT

The Knowles clan is licensing their name to yet another product. Mathew Knowles, the father-manager of R&B singer , works hand in hand with sister to launch a new series of hip-hop baby toys.

Poppa Mathew is having his Music World Entertainment partnered with Planet Toys to launch the so-called Baby Jamz, the first-ever hip-hop/rhythm-inspired pre-school toy line promoting creativity, learning and movement through music.

News
>
Movie News
July 12, 2007 06:35:43 GMT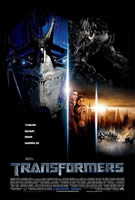 As mighty as the robot aliens it presents, "" really proves to be one of the top movies DreamWorks Pictures and Paramount Pictures ever produce for it easily creates a number of new gross records, most of them being for non-sequel features.

For the first full day of release record, the sci-fi actioner satisfyingly opened on Tuesday, July 3 to rake in $27.8 million and beat out last year's "" before outstripping 2004's "" for the July 4th holiday record with $29.073 million.

News
>
Music News
July 12, 2007 06:28:49 GMT
Tapped to be the first act in newly-rebuilt Wembley stadium, is tangled in a finance situation. The singer is fined £130,000 or equal to $250,000 for the 13 extra minutes he spent for his show.

The concert that took place June 9 ignored the rules set by Wembley's officers. A source said, "Wembley has strict rules that concerts must finish at an agreed time or the acts face a £10,000 fine for each minute they continue. George slipped two extra songs into his set and racked up a huge bill. He was enjoying himself so much he didn't care."

News
>
Celebrity Gossip
July 12, 2007 06:13:48 GMT

On the heels of firing from "Grey's Anatomy", the popular TV series welcome the arrival of a brand new cast. Joining the cast of the popular Emmy and Golden Globe award-winning American primetime television medical drama is .

Chyler, following her brief appearance at the end of "Grey's" Season 3 finale where her character's chemistry with Derek Shepard caused tension between him and Meredith, will now be a series regular, playing the role of Meredith Grey's half sister, Lexie Grey, who comes to Seattle Grace as a new intern.

News
>
Music News
July 12, 2007 06:07:07 GMT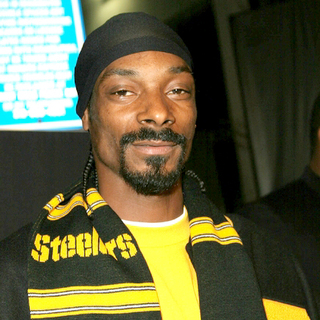 2008 Independent Music Awards is back with a fresh batch of judges that are comprised of music icons and music industry experts. Some of those lending their ears to critically select the stand out ones are , Angelique Kidjo, 's Frank Iero and Koch Records' VP David Wilkes.

The eight annual contest has brought two new categories "Music for Children" and "Music Video" to the already numerous genre spanning from Heavy Metal to Gospel. Entries have been opened and will be closed on July 27 with basic rules that can be found .

News
>
Celebrity Gossip
July 12, 2007 05:47:46 GMT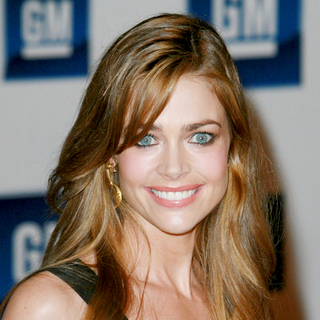 shows the mature side of her by sending her former husband her best wishes over his engagement to real estate investor girlfriend Brooke Mueller.

Richards told People she's "genuinely happy for the two of them". "In fact, I sent them flowers to congratulate them both. I've spent time with her, and my girls really like her. That's all that matters to me," the former Bond girl revealed.

News
>
Movie News
July 12, 2007 05:06:14 GMT
Becoming one of the most anticipated sequels this year, it's no wonder to see "" already score such an impressive start in its opening day on the Tuesday (July 10) going on Wednesday (July 11) midnight screenings.

Screened in 2,311 theaters, the fifth installment in the popular franchise has amazingly garnered a large sum of $12 million during the showings, foreshadowing a huge first five days for the film. Pic opened fully Wednesday morning in 4,285 theaters, the second-widest ever trailing only "" (4,362).

News
>
Music News
July 12, 2007 05:04:42 GMT
A West End musical production has utilized the works of veteran rock band . Stage act "Desperately Seeking Susan" that is adapted from 's 1985 movie will use both Blondie's classics and new materials.

Among the band's songs that are used is their #1 hit "Heart of Glass". Others will be "Atomic,'' ''One Way or Another,'' ''Dreaming'', ''The Tide Is High" as well as a new composition from frontwoman titled "Moment of Truth".

News
>
Celebrity Gossip
July 12, 2007 04:49:23 GMT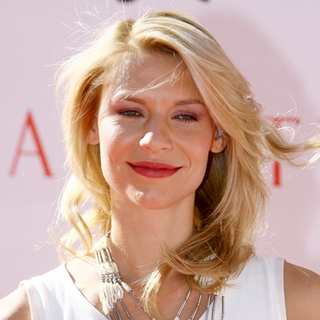 A big screen movie actress, is heading for Broadway, about to make her stage debut later this year in the Roundabout Theatre Company's upcoming Broadway revival of George Bernard Shaw's "Pygmalion."

The movie beauty is set to play the role of Eliza Doolittle, made famous on the screen by in 1964. She will star opposite Tony Award-winning actor Jefferson Mays who's going to portray Henry Higgins.

News
>
Music News
July 12, 2007 04:37:38 GMT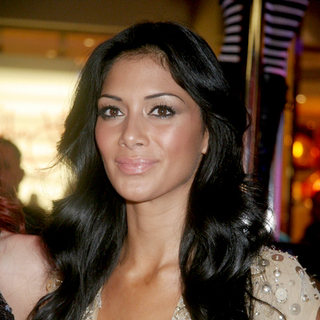 ' will now have her own official website in line with her solo career. The Hawaii-born singer chipped in some time to work on her own effort in the middle of PCD's sophomore set.

Originally set to be released Sept. 25, Nicole's LP which is titled "" will be out this October as confirmed by her official website. Worth-waiting, the record span the work of today's hottest producers such as , , The Neptunes, Stargate, Sean Garrett, Polow Da Don, , , Just Blaze, , Kara DioGuardi, , , Bryan Michael Cox, and many more.

News
>
Movie News
July 12, 2007 04:27:46 GMT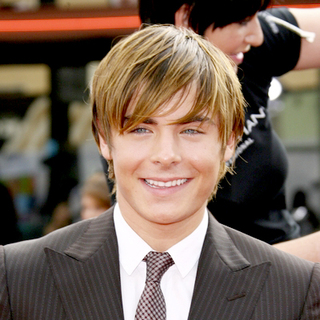 Striving to expand his big screen credits after "" and "Seventeen", is reportedly engaged in talks to topline Paramount Picturesí musical feature "", which turns out to be a remake of the studioís 1984 flick directed by Herbert Ross.

Along with Efron, TV director Kenny Ortega is also in negotiations to perform double task of helming and choreographing. If deals are reached, pic therefore will extend the collaboration between the two that has been established since Disney Channel Original Moviesí hit "High School Musical."

News
>
Celebrity Gossip
July 12, 2007 04:12:09 GMT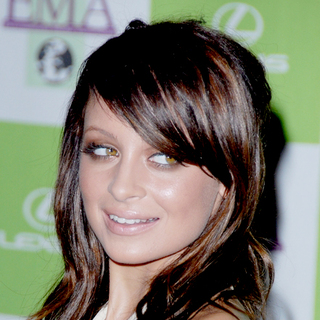 's DUI court case has been pushed back for the second time. Is that good news or a bad one? Notwithstanding with your impression, the judge has granted the so lucky socialite another delay somehow.

A continuance was granted to Nicole on Wednesday July 11th after his lawyer Shawn Chapman Holley filed a motion Tuesday July 10th, requesting a delay in the start date of the star's DUI trial, citing the key witness to the case will not be available to testify until August 5th.

News
>
Movie News
July 12, 2007 03:42:16 GMT
Seemingly walking on steady path in his directing career, Darren Grant has signed on to helm "", a film feature about the world of American burlesque formerly known as "Untitled Bille Woodruff Project", Variety has revealed.

Just sold to The Weinstein Co. banner, the dance flick focuses on a small town dreamer who moves to Chicago with the hopes of joining a prestigious dance company. Things, however, unexpectedly go haywire for the aspiring dancer, forcing her to work in a burlesque club instead.

News
>
Celebrity Gossip
July 12, 2007 03:32:12 GMT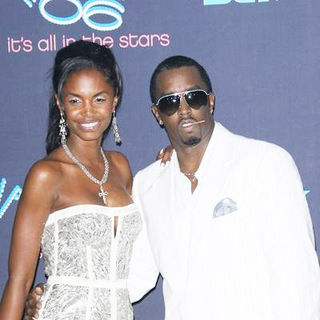 Kim Porter, the former girlfriend of and mother of three of his children, spills the bean on their fresh break up, speaking exclusively about it to Entertainment Tonight.

"After ten years, I have decided to end my on-again/off-again relationship with Sean Diddy Combs. In ending this relationship, I made a decision that was in the best interest of myself, Sean and our family. I look forward to moving on with my life and my career, and wish him prosperity, health and happiness in life and in love. We will remain friends and committed parents to our children," the former model said through her representative.