News
>
Music News
June 20, 2007 07:42:29 GMT

Canadian rock outfit is giving eternal access to watch their Detroit gig on June 15. The two-hour show will be molded into live DVD and a PBS special.

Although the lots played around 24 songs during the show, only 15 will make it to the DVD. However, there will be an addition of backstage scenes involving crew setting up the stage, some preparations by the band's members and sound check. For the PBS show, the footage will be edited and pressed to be a one-hour show.

News
>
Celebrity Gossip
June 20, 2007 07:32:15 GMT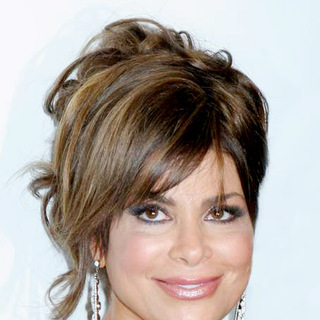 A singer, choreographer, jewelry designer, and "American Idol" judge, is jumping on the publishing bandwagon. The star has revealed her plans to team up with popular motivational book series "Chicken Soup For The Soul" to create motivational books and greeting cards.

"I'm teaming up with the people behind the 'Chicken Soup For The Soul' books and greeting cards aimed at girls and young women. The message will be 'keep your dreams alive,'" so Abdul says.

News
>
Celebrity Gossip
June 20, 2007 07:30:54 GMT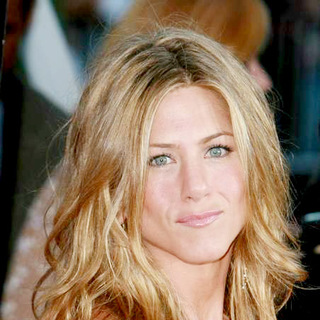 Marking its fourth year in going public with its invitation list, the Academy of Motion Picture Arts and Sciences has announced that 115 individuals, who have distinguished themselves by their contributions to theatrical motion pictures, have been offered chances to become the 2007 additions to its roster of voting members.

"These individuals are all exceptionally accomplished in their respective fields," Academy President Sid Ganis remarked. "We're looking forward to having them join the Academy's ranks."

News
>
Music News
June 20, 2007 07:07:33 GMT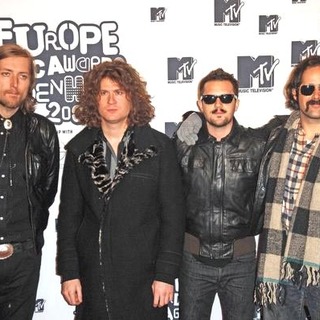 San Diego's annual music festival Street Scene comes back with bigger headliners this year. Two of this year's biggest music acts, and , are confirmed to play in the Sept 22-23 event.

If previously the festival was held in Mission Valley, this year the venue is re-located to Del Mar Fairgrounds, San Diego. Tickets are going on sale on June 23 with two-day passes sold for $120, and VIP pricing begins at $300.

News
>
Celebrity Gossip
June 20, 2007 06:57:34 GMT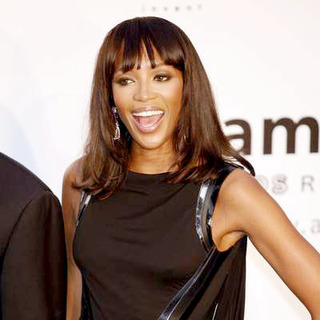 is profiting from her bad reputation. The British supermodel reportedly is starring in a new commercial for Dunkin' Donuts, which is a spoof on her violent behavior.

"In the script Naomi is gardening in an evening dress. Something goes wrong, she gets frustrated, and she flips out. She then takes her shoe off and throws it through a window. Next to her is a Martha Stewart type who is calm, cool and collected, thanks to her frozen Dunkin' Donuts drink," a source tells the New York Post.

News
>
Music News
June 20, 2007 06:42:54 GMT

's "Same Girl" featuring has created a surge of anticipation when the audio leaked on Internet few months ago. The song is now officially opened for listening plus viewing through a video directed by Little X (, , ).

If anybody thought that the two will put up their ego when collaboration taking a way, they are wrong. "There was no ego when they got together," said Little X in an interview with MTV. "They were playing basketball on lunch breaks, it was all good. No egos. No gangs. It's all straight, it's all good. Just the chemistry and good vibes. You'll feel it off the screen."

News
>
Movie News
June 20, 2007 06:41:29 GMT
The Starfleet members will soon hop onboard their space ships.

Screenwriter Roberto Orci has delightfully revealed to SCI FI Wire that "" is now entering the pre-production stage and going to have its principal photography started November this year instead of October as previously reported.

News
>
Celebrity Gossip
June 20, 2007 06:26:23 GMT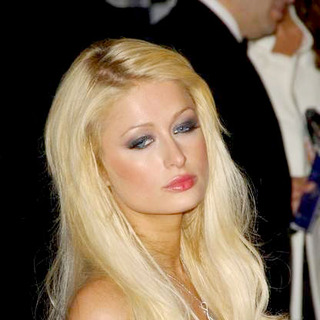 She's going to be released from prison by next week, but already faces a new problem just now that her LA neighbors are looking forward to have her removed from her Hollywood Hills home.

Christopher Hauck and Anne Goursaud, residents of the neighborhood, tried to encourage the other residents to have Paris removed from the neighborhood. They, moreover, distributed leaflets that read, "Since the arrival of Paris Hilton to our neighborhood, we have seen our quality of life deteriorate. Last week was intolerable. We feel we need to take a united stand. The circus will resume when she exits jail."

News
>
Movie News
June 20, 2007 05:02:08 GMT
Forging his first collaboration with Brooklyn-born filmmaker Todd Phillips, has given his commitment to topline a new comedy flick entitled "" that Phillips is about to helm for Warner Bros. Pictures.

Project will find the "" star becoming a schoolteacher who suddenly discovers he has witchlike abilities. Taken in by a coven, he is persuaded to attend a school for witches only to find out that his classmates are all girls.

News
>
Celebrity Gossip
June 20, 2007 04:54:47 GMT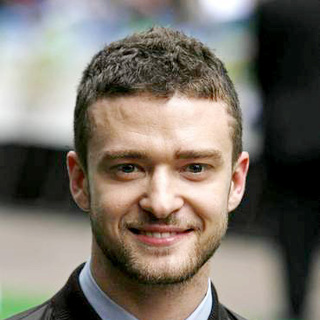 Are they or aren't they? We leave it all to you. and were spotted together again this week. The actress was spotted flown out to join the singer in Amsterdam and Stockholm as part of his Western European Tour.

Biel, whom JT claimed as his "very dear friend," arrived in Amsterdam Sunday evening June 17th. The twosome was staying in the same hotel, The Dylan. On Monday June 18th, they headed for Stockholm and were spotted dining at Stockholm's Beirut Cafe, a Lebanese restaurant, as soon as they arrived there.

News
>
Movie News
June 20, 2007 04:23:57 GMT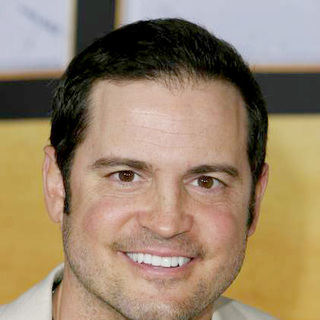 Needs not worry about the future of his career, Hollywood-born filmmaker Walt Becker has landed a first look deal at Walt Disney Pictures to direct and produce film projects for the studio, the first being a comedic feature titled "My Samurai."

Story follows an American as he carries out a business trip to Japan and saves the life of a homeless man who claims he is the last in a long line of samurai. Unexpected to him, the so-called samurai later shows up on his doorstep pledging eternal service and loyalty, making his life get turned upside down.

News
>
Celebrity Gossip
June 20, 2007 04:23:05 GMT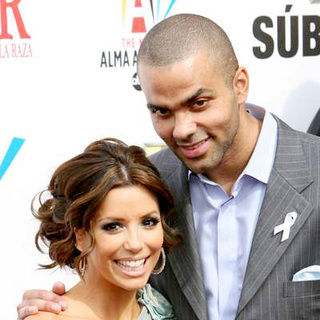 As the wedding date is coming close, talk is heating up in media on the details of and 's big day. And now after the much publication, the groom-to-be is finally giving details on it.

While it has been made public that the couple is going to have their wedding takes place July 7th later this year, Tony told France's Canal+ network's Le Grand Journal Monday night June 18th that he and Eva will exchange vows at the Chateau Vaux-le-Vicomte, a 17th-century castle famed for its gardens.

News
>
Celebrity Gossip
June 20, 2007 03:51:37 GMT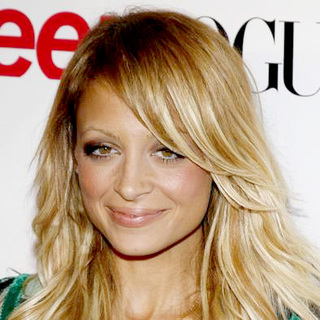 Her defense resulted in something. , who through her lawyer announced she would fight her DUI charge, stemmed from a December 2006 arrest, has won a more than two-week postponement Tuesday June 19th.

Superior Court Commissioner Steven Lubell granted the socialite a continuance, pushed back the trial date from June 25th to new trial date of July 11th. Lubell, in fact, said he would not put it off again. "She has two options: Either she goes to trial or she changes her 'not guilty' plea," Jane Robison, a spokeswoman for the Los Angeles County District Attorney's office, explained.

News
>
Movie News
June 20, 2007 03:48:17 GMT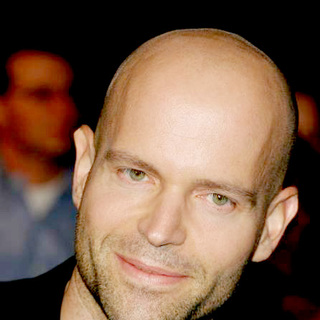 The search for "Bond 22" director finally comes to its end. Producers of the James Bond movies Michael G. Wilson and Barbara Broccoli alongside Sony Pictures Entertainment and Metro-Goldwyn-Mayer Studios have jointly announced on June 19 that Marc Forster has been picked up to handle the helming duties on the highly-anticipated flick, which will be the follow-up to last year's "."

"We are delighted that Marc Forster, with his exceptional talent and unique vision, has agreed to direct our next James Bond film," so Wilson and Broccoli said in a statement.

News
>
Movie News
June 20, 2007 03:24:37 GMT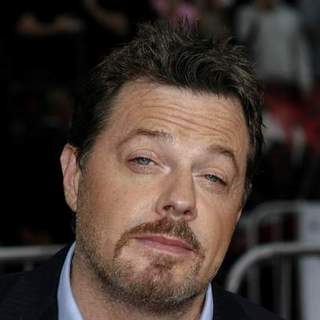 Known for being memorably funny, is now making a contrasting turn in his film career. The comedian reportedly has signed on to taking part in thriller flick "", which currently is shaping up at United Artists.

Already had starry names like , , , and in the cast, the project is based on actual events happened at the height of WWII during which German officer Count Claus Schenk von Stauffenberg hatched the plot to assassinate Nazi leader Adolf Hitler. While Cruise has been confirmed to portray von Stauffenberg, it is unclear yet what role Izzard is set to play.