News
>
Music News
June 25, 2007 03:56:04 GMT

After having a three-year absent, is back on road. The British rock act will kick off in a one-month jaunt to promote their latest 'mysterious' album.

The band chooses to embark from Tampa, Fla on September 13 and wrap up a month later on October 17 in Dallas. This tour will see the comeback of guitarist Porl Thompson who left the lots in 1993 and re-joined in 1995. That makes the band's current line-up as Robert Smith in vocal, Simon Gallup in bass and Jason Cooper in drum.

News
>
Celebrity Gossip
June 25, 2007 03:38:17 GMT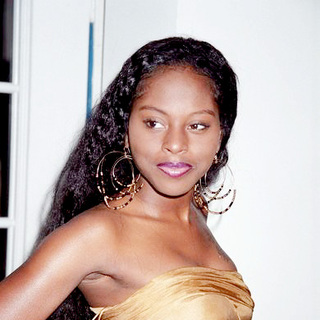 is in hot water, again. The troubled rapper was on Saturday June 23rd robbed by her ex-boyfriend's female friends.

According to the police there were at least four people teamed up to rob Brown, took away her Louis Vuitton bag, $500 in cash and credit cards around 5:30 a.m. Saturday at Crescent Street and Stanley Avenue in the East New York section of Brooklyn.

News
>
Celebrity Gossip
June 25, 2007 03:11:53 GMT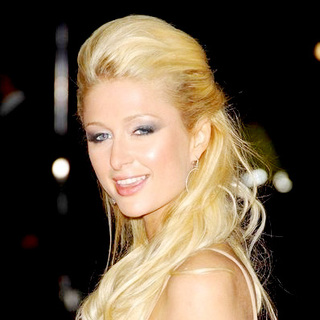 Breaking news. has agreed to do a post-jail interview with CNN's "Larry King Live".

After days of chatter and speculation, it was confirmed Saturday June 23rd that the heiress will have a one-hour live interview on CNN's "Larry King Live" on Wednesday night June 27th, just 24 hours after she's released from Los Angeles County jail.

News
>
Music News
June 25, 2007 03:03:19 GMT

Just like a tradition, now that has accumulated enough fame through "" (2006), people start questioning about her next album. The Russian singer won't tell much and insists that everything's still in "tiny little things".

Regina as usual has written numerous pieces that she's not sure of making a record yet. Explaining the reason she said, "Because I have so much stuff that I've written, I always use some things from before and some things that I've just written and some new things that maybe nobody's heard. But I never really write for a record, so I have no idea exactly what it's going to be. It sort of just comes together into a little piece."

News
>
Music News
June 23, 2007 07:50:45 GMT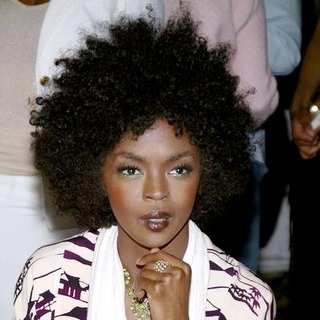 With their latest visible act taking place in February 2006, ' future may come to a dead end. 's label said that her solo album is more possible than the group's reunion.

A rep of Hill said that she has made a return to the studio and has more than enough materials to be made an album. She however, prefers to be quite about it and looking forward to record the songs while looking for collaborators.

News
>
Movie News
June 23, 2007 07:19:05 GMT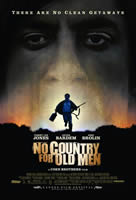 Though the official announcement won't come up until Tuesday, June 26, a series of film features have been confirmed to be screened at this year's Toronto International Film Festival with Jeremy Podeswa's "" becoming the opening movie for the event as it comes to shape on September 6, 2007.

Locking in well-known titles, the festival has reportedly submitted the Coen Brothers' Cannes competition entry "" and period drama "" in the list. Also included in the lineup are foreign productions like "" and "The Flight of the Red Balloon" as well as local flicks "" and "Shake Hands with the Devil."

News
>
Music News
June 23, 2007 07:15:20 GMT
Fans of may not see a comeback album anytime soon as the pop queen delays the release to next year. Although the re-launching of her career is scheduled for this year, the working of the album has come to a halt.

Britney's publicist Leslie Sloane told Life & Style magazine in a brief statement: "I put her on hiatus. Brit's album is pushed until '08. If she has no album, there's no reason to do anything. ... Let's go on hiatus until we have a campaign to do."

News
>
Celebrity Gossip
June 23, 2007 07:11:43 GMT

Contrary to recent reports, is not making good with mother Lynne Spears. Not yet. The troubled pop singer reportedly is considering to file a restraining order, looking forward for momma Lynne to be kept away from her children, Sean Preston and Jayden James.

Rumors on the street suggest Britney has visited her attorney earlier this week to make enquiries about the order. The mother-daughter feud heating up when Lynne tried to look after the boys when the singer went through the dark side of her life, during which she shaved her head bald and checked into rehab.

News
>
Music News
June 23, 2007 06:45:08 GMT

In mid marketing competition against other bands, set up a unique method to promote their latest album "". The Oklahoma based band wants fans to help them "spread the word" by attaching promotional banner on personal websites.

This marketing method is part of the competition where a song specially written for the winner will be the Grand Prize. Basically those registered to Hanson.com will receive a selection of banners that can be attached to personal sites like MySpace, blogs or live journal. Contestants are free to design the page and those whose designs receive lots of "clicks" will stand greater chance to win.

News
>
Celebrity Gossip
June 23, 2007 06:41:47 GMT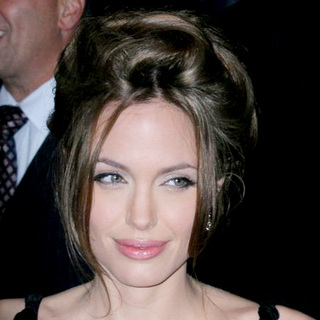 She's done numbers of interviews with various publications. And when it comes to discussing about her family and the eating-disorder rumors addressed to her, opens up and telling all about the issues to the Canadian edition of Hello! Magazine.

In the interviews, Jolie among other talks about her newly adopted son Pax, how he adjusting to family life, getting along with brother Maddox and sister Zahara. "He's a great kid. When we first met him, we thought he was really shy and really quiet, but about two days at home, we discovered that he is the loudest member of the family! He is very athletic, very bold", so said the actress about her boy.

News
>
Music News
June 23, 2007 06:21:41 GMT

Two big reunited bands are presented in a single music festival. will be made the headliner of 2007 Vodoo Music Experience alongside .

The venue is set once again at New Orleans' City Park and the date will span three days as usual from Oct 26 to 28. Like the past years, several local bands will accompany performances from the main acts.

News
>
Celebrity Gossip
June 23, 2007 06:09:06 GMT

Jo Dee Messina is engaged to marry. The country music singer has engaged to businessman boyfriend Chris Deffenbaugh, her representative confirmed Friday June 22nd.

"This is such a happy time for us. And we are so appreciative for each other and for our families, friends and fans that have sent us cards and emails. Thank you, from the bottom of our hearts", so the couple said in a joint statement.

News
>
Movie News
June 23, 2007 06:02:53 GMT

After the cities of New Haven and Deming, the Ophidiophobic adventurer will continue his journey to Hawaii for sure.

Local paper the Hawaii Tribune-Herald has claimed that "Fourth Installment of the Indiana Jones Adventures" is going to have some of its scenes taken along Hamakua Coast, located on the Big Island of Hawaii. Lucasfilm was even reported to have set up a production office in Hilo, where filming of the project will be carried out for three weeks this August.

News
>
Music News
June 23, 2007 05:46:55 GMT

Surviving members of big rock act have teamed up with ex- Bad Company vocalist Paul Rodgers to record an album that guarantees a major shake up in rock genre. So far they have completed nine songs and seen the end of the line in early 2008.

Rodgers released a statement regarding the project that will start this October. "With Queen and myself, it's a very organic thing," he said. "We're letting it sort of develop itself naturally and not pushing it or giving it any pressure. We go in, just the three of us. Roger gets on the kit, Brian gets on the guitar, I get on the acoustic guitar and piano, either/or, and then we share the bass line afterwards."

News
>
Celebrity Gossip
June 23, 2007 05:42:56 GMT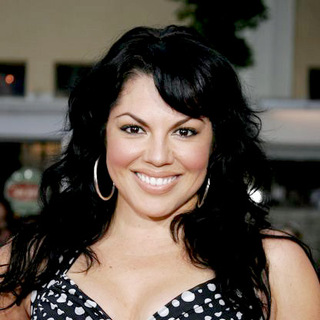 gets her turn. The actress who won an Outstanding Performance by an Ensemble in a Drama Series Screen Actors Guild Award for her role as Dr. Calliope "Callie" Torres in "Grey's Anatomy," is the latest celebrity to promote the "Got Milk?" ads.

The ad, featuring Ramirez in a red curvy dress, reads, "Great anatomy. In show business your figure, well, shows. That's why I drink milk. Studies suggest the nutrients in milk can play an important role in maintaining a healthy weight. Staying active, eating right, and drinking 24 ounces of lowfat or fat free milk a day helps you look your best. Bravo."