News
>
Movie News
June 24, 2005 04:49:55 GMT
As written in XMenFilms.net, "X-Men 3" has finally come up with highly rated Philippe Rousselot to be its director of photography or commonly known as cinematographer. It is shortly explained there that Rousselot choosing is based on his "experience in working on bid budget films based on comic book material having photographed ."



News
>
Celebrity Gossip
June 24, 2005 03:36:24 GMT
"This decision acknowledges the trend of the courts to save parents and their children from the paparazzi," said German supermodel 's lawyer Matthias Prinz commenting his client winning over photo court battle against German magazines. The 34-years-old model got mad when paparazzi took photos of her and her young son Caspar on a London street after a car accident in May 2003, and offered them for sale to German publications.

Stemming from that incident, in July 2004, a Hamburg court ruled the magazines would violate Schiffer and husband Matthew Vaughn's young toddler, who at that time was still 5 months old. The publications appealed to the High Court and their requested was rejected June 22.

News
>
Celebrity Gossip
June 24, 2005 03:21:51 GMT
Paris Latsis got a lavish gift, which is the Esquire house in Beverly Hills, California, worth a $12 million. While attending a party at the Mediterranean-style home decorated by Esquire magazine and recently owned by American football player Keyshawn Johnson, Paris immediately clicked to it. Realizing the house really alluring to his fiancee, Latsis bought it for her.



News
>
Celebrity Gossip
June 24, 2005 03:01:55 GMT
Knowing where you want to go and what you want to do in is indeed important so that you won't get lost in living your life. So does with love relationship, you need to know what you're going to do with it and where you want to dock.

Approvingly, citing it has "nowhere to go" decided to end his five years romance with English model/TV presenter Lisa Snowdon. Insisting their break up remains amicable and no animosity between them, both pointing Clooney's "tendency to be a workaholic" and Snowdon's refusal to leave Britain as the causes of their romance end.

News
>
Celebrity Gossip
June 24, 2005 02:44:35 GMT
The romance innermost "" has a bit been revealed when photographs showing its stars and published in British newspapers. In ones published by Daily Express showed the beauty was wrapped around Vaughn arms, while she has both of her hands resting on his thigh. What's so special about that is the way they touch each other suggests they are more than friends. In further evidence, a movie insider tells the Daily Express, "They looked to be really enjoying each other's company. They were laughing and smiling and were very tactile together. There was definitely some chemistry between them." So?!



News
>
Movie News
June 24, 2005 02:20:43 GMT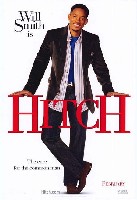 The comedy "," starring comic , has generated more than $177 million in North American theaters earlier this year, leading the film to reign the throne of the sales and rental charts its first week in stores.

Based on VideoScan's First Alert sales chart for the week ending June 19, "Hitch" has been sold by a 4-1 margin, beating its competitor Disney's "Tarzan 2." Meanwhile, based on Home Media Retailing's rental chart for the same week ending, "Hitch" generated $10.8 million. Such reaching obviously shown the Sony release is the biggest film to hit video since Universal's comedy "," hit stores April 19.

News
>
Celebrity Gossip
June 23, 2005 04:23:05 GMT
He's gotten 12 stitches in his neck as a result of the glass bottle attack happened to him during his leaving the Hollywood Friday party held at a bash at the home of Rick Salomon. Feels "insecure" with that incident, soon filed a police report claiming he was assaulted with a deadly weapon and needed hospital treatment for his wounds. According to police, no suspects have been arrested and the motive for the attack itself remains unknown.



News
>
Celebrity Gossip
June 23, 2005 04:02:08 GMT
Film legend has been granted the honorary citizenship by people of her hometown in southern Italy, for which they have a ceremony held on Wednesday in Pozzuoli, just outside Naples. Receiving the honor with tears in her eyes, Loren said, "Thank you, thank you, I don't know if I deserve it."

Compared Loren to other film divas, like Greta Garbo, Marlene Dietrich and , governor of the region around Naples, Antonio Bassolino, praised the 70-year-old beauty for her ability in keeping her feet on the ground because she had grown up with "strong values."

News
>
Movie News
June 23, 2005 03:23:51 GMT
The Regency Enterprises is outing their new project, which is the work of Jason Friedberg and Aaron Seltzer. Approached to star in the untitled spoof of the romantic comedies among others are , Eddie Griffin, , , and British newcomer .

In that fresh from the oven project, Hannigan plays the lead role, while Campbell plays her romantic interest. Griffin is asked to portray's Hannigan's father, while Coolidge and Willard are Campbell's parents.

News
>
Music News
June 23, 2005 03:01:42 GMT
Fans are everything for performers, and so for . Mainly because they're special, the band wants to give all the best for them, hence traffic, exits, and the heat are the particular things that make RHCP moves their concert, which supposedly to take place in the parking lot of the Las Vegas Convention Center just off the Strip, to the Sam Boyd Sports Complex, on Russell Road east of Boulder Highway.

The reason for the concert relocation is mainly to make fans attending the gig feel comfortable so that they can enjoy their idol performance. Though permit to hold the gig will still be discussed at Tuesdays county commission meeting, at least 50,000 people are expected for the concert which performers also include .

News
>
Music News
June 23, 2005 02:30:10 GMT
stays cool. Yes, the British band stays cool, topping the album charts for the second week with their album "X&Y," though there are some newcomers eyeing on the position. With their "X&Y" sold 323,000 copies in the week ended June 19, the band conquers , whose "In Your Honor" sold for 310,600 copies, reining the second top. Behind both is the "Never Gone" of with 291,000 copies.

's "Emancipation" this time rises one place to No. 4 with 163,300 copies, while ' "Monkey Business" falls three places to No. 5 with 154,500. Enters the chart at No.6 is whose "All or Nothing" sales reaches 106,500 units. From 7 to 10; 's "Honkytonk University," 's "Fijacion Oral, Vol. 1," 's "Love, Angel, Music, Baby," and 's "Mezmerize."

News
>
Celebrity Gossip
June 22, 2005 04:46:12 GMT
A feature version of the Electronic Arts video game "American McGee's Alice," which film based on Lewis Carroll's "Alice in Wonderland" novels, will unveil . The game will picture Alice has grown up to become a disturbed young woman. Following her parents' death on a fire, Alice returns to Wonderland, a dark and threatening place of looking glasses, mysterious potions, nonsensical tea parties and talking animals, confronting her fears and the wicked Queen of Hearts.

As for the film, "," is set up at Universal Pictures and will be directed by Marcus Nispel.

News
>
Movie News
June 22, 2005 04:15:19 GMT
"Beautiful Ugly" that's how Ashok Banker, an Indian author, describes the life of his well-known 1970s model mother Sheila Ray, who died in 1990 aged 44 with an untold burden inside. Thus, encouraged with such eagerness to share the facts happened to her that many do not know at all, Ashok then produces the film.

"Wants the film to show that rape also happens in the so-called glamour world of films and modeling and is not just something that happens on the streets and villages of India," that's how Ashok feels about "Beautiful Ugly," a movie reveals events 28 years ago leading up to and after the gang rape of Sheila who never reported the crime to the police fearing that she would be stigmatized and her career would decrease. In fact, at the end she suffered as the incident drove her to having a nervous breakdown and her career never recovered.

News
>
Celebrity Gossip
June 22, 2005 04:00:53 GMT
A book revolves 's legal struggles is still in the process of writing by Court TV anchor Diane Dimond and will soon be published this fall by Atria Books, an imprint of Simon & Schuster. The book is not yet titled, while financial terms concerning the project hasn't also disclosed.



News
>
Celebrity Gossip
June 22, 2005 03:34:38 GMT
Last played the historic Hollywood Bowl on July 25, 1966, will again play the bowl when their upcoming tour reaches Los Angeles in November this year. The band is scheduled to perform at the outdoor venue on Sunday, November 6, with tickets going on sale to the public on June 27 via Ticketmaster. Ticket prices will range from $63.50 to $454.50 and capacity at the 83-year-old site is just under 18,000.