News
>
Celebrity Gossip
June 29, 2007 08:59:21 GMT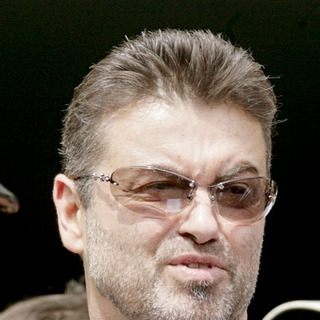 He does afraid of having an HIV test, but not with writing a tell-all book. reportedly is planning to write a revealing book about his arrests and drug use. Smart move.

Among the details the troubled singer about to write on his biography are his arrest for engaging in a lewd act in a Beverly Hills public toilet back in 1998 and his being found "slumped and drooling" at the wheel of his car at a set of London traffic lights October last year.

News
>
Movie News
June 29, 2007 08:46:54 GMT
Looks like the filmmakers of "" can indeed move forward with plan to shoot the flick in Germany now as the German Defense Ministry signaled on Thursday, June 28 that it has no opposition to the WWII thriller shooting in the country despite its recent ban on it because of 's Scientology belief.

While not receiving an official request from the movie's producers United Artists (UA) to do the filming, the Defense Ministry stated it "would look agreeably" upon any such application. A spokesman to the ministry further added that the government body in fact is not responsible for approving film shoots at Berlin's Benderblock, where "Valkyrie" producers intend to take important scenes, since the site is under the authority of Germany's Finance Ministry.

News
>
Celebrity Gossip
June 29, 2007 08:30:19 GMT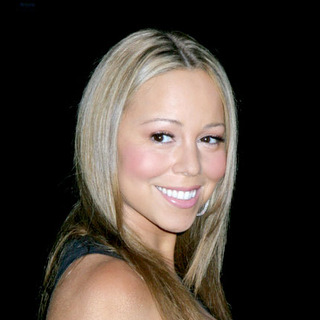 First she was developing on it and just now she launched it. hit it big this past Monday June 18th with the launching of her new fragrance line, "M by Mariah Carey", with help from Carlos Benaim and Loc Dong from the International Flavors and Fragrances.

The scent is said to have top notes of marshmallow and sea breeze and is rounded out with amber, gardenia, patchouli, and Moroccan incense.

News
>
Movie News
June 29, 2007 08:12:39 GMT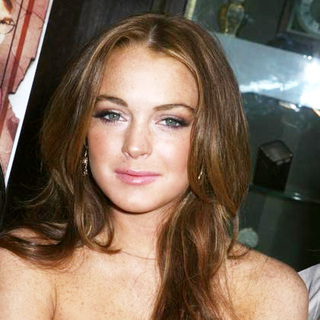 Everything about seems to always be interesting to take notice at, and now, here comes another new tidbit about the beauty. Rumors are circulating at the moment that the "" star has been touted to portray fellow celebrity in a biopic about her life.

The starlet is even said to possibly join Hilton herself as well as in bringing the project to the surface.

News
>
Celebrity Gossip
June 29, 2007 07:46:00 GMT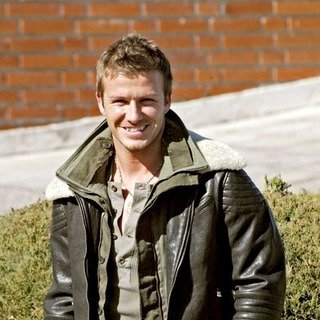 and , who come from different mainstream of job, are about to be partner as they've been asked to be the godparents of the baby son of actress Davinia Taylor and her sports agent husband Dave Gardner.

Davinia, a British actress who played Jude Cunningham on the soap "Hollyoaks", gave birth to a baby boy called Grey on Monday June 25th at the Portland Hospital in London. The newlyborn weighed in 7 lbs.

News
>
Movie News
June 29, 2007 07:28:26 GMT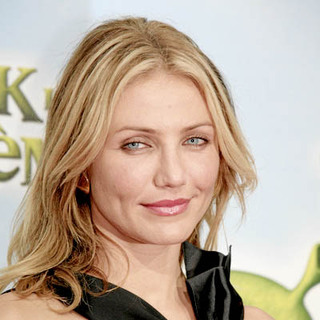 Trying her hand at evoking creepiness toward young moviegoers, has come onboard to topline a PG-13 horror feature entitled "" which Media Rights Capital is now gearing up for production.

Based on Richard Matheson's short story "Button, Button", the project focuses on a young woman who is given a mysterious box by a stranger and finds out that certain things will happen depending on which buttons she presses.

News
>
Celebrity Gossip
June 29, 2007 07:04:42 GMT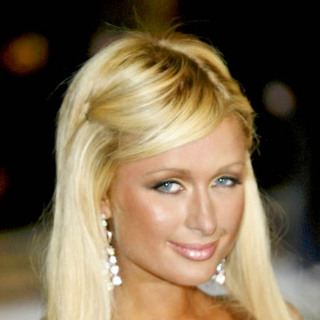 She gets back to the way she is. celebrated her freedom in a big way, headed for Hawaii.

After completed her interview with Larry King, the hotel heiress gets herself ready for a vacation. Wore a brunette wig to hide her blonde hair, with a big flowy dress, a hat and sunglasses, Paris was seen in Maui on Thursday June 28th.

News
>
Celebrity Gossip
June 29, 2007 06:27:23 GMT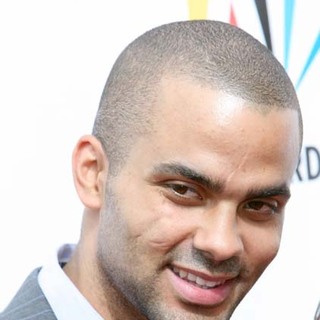 Yes there will be a wedding, but remained tight-lipped on the details. The NBA player, who's going to marry actress girlfriend , is staying coy about the big day, yet denied rumors the wedding cake will be flown in from the United States.

Being asked on when and where his wedding will take place, Tony declined to comment and was instead saying, "I don't care where I'm going to get married. It's a girls' thing. That's a question you should ask Eva."

News
>
Music News
June 29, 2007 06:17:01 GMT

After creating quite a stir that she would perform in 's "True Colors", quickly brings it down by declining the offer. The reason to it? Fear of live performance.

The news comes after a representative for the tour explained that Britney never returned the call. "She was invited to appear on the first date in Las Vegas but we never heard from her."

News
>
Music News
June 29, 2007 05:15:24 GMT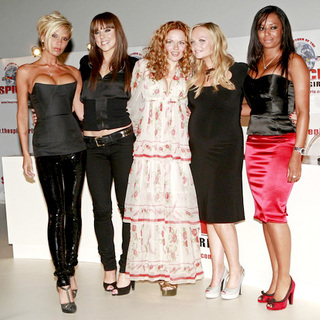 Several rumors, confirmations and denials after, pop band finally gave an absolute yes that come out of their lips. The British '90s sensation decided to get back together, but not forever just a "one night stand" said "Ginger Spice" Geri Haliwell.

Beginning their reunion announcement with "Hey everybody! We're back! Can you believe it?!," they started pouring out how excited each member is. Halliwell started hers with a comparison, "Imagine you got divorced and you've got back together with your ex-husband."

News
>
Celebrity Gossip
June 29, 2007 05:00:21 GMT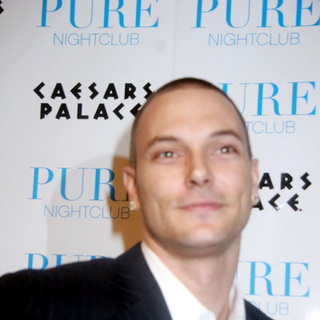 The divorce settlement between and won't reach final anytime soon as he has refused to sign the papers, claiming he is worried that Spears is not responsible enough to take care of their children, Sean Preston and Jayden James.

While "Britney's attorneys are anxious to see Kevin sign off on a divorce," "Kevin and his lawyer Mark Vincent Kaplan are dragging their heels out of concern over reports of Britney's post-rehab partying," a source close to the couple revealed.

News
>
Movie News
June 29, 2007 04:59:26 GMT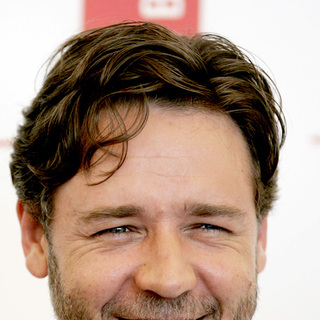 Making the project a real high-profile property, filmmakers of "" have delightfully picked up to join previously-announced in the flick's cast lineup, Variety has confirmed.

An adaptation of the David Ignatius novel, the thriller drama will find the Oscar winner playing Ed Hoffman, the manipulative CIA boss who teams with operative Roger Ferris, portrayed by DiCaprio, to trap a dangerous Al-Qaeda leader by planting a false rumor that the bomber is in cahoots with the Americans.

News
>
Celebrity Gossip
June 29, 2007 04:31:13 GMT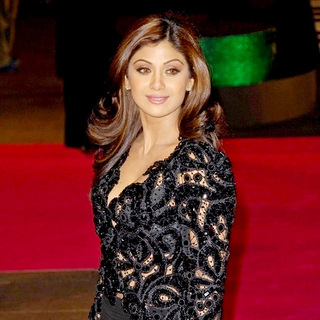 From Bollywood to Hollywood. lands West End musical, it has been reported.

The Bollywood actress, who's crowned the winner of the British "Celebrity Big Brother" on January 28, 2007 with of the final vote, is being tipped to star in a musical production, called "Miss Bollywood", on London's West End later this year.

News
>
Movie News
June 29, 2007 04:26:43 GMT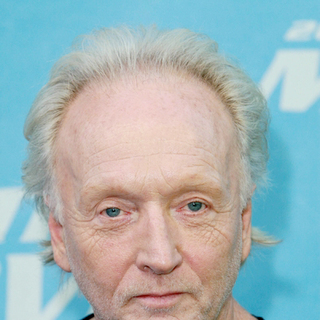 Maintaining his collaboration with "Saw" franchise director Darren Lynn Bousman, has confirmed to MTV that he is set to work under the Kansas-born filmmaker again in musical flick "."

"Yes, I can sing," the actor confessed, saying he is looking forward to the flick. "I'm a guitar player and a singer…I did hear some of the music, and its great. I think this movie is going to be remarkable."

News
>
Movie News
June 29, 2007 03:58:34 GMT
Set to turn the heroic tale of noted historical figure into the big screen, New Line Cinema is on the move to work on "The Americano" based on Aran Shetterly's biography "The Americano: Fighting for Freedom in Castro's Cuba, an Untold Story" telling about William Alexander Morgan, a key figure in the Cuban revolution in the late 1950s.

Morgan, an American rumored to have been a gangster and a CIA operative, went to Cuba in 1958 to then command the legendary Cuban fighting column known as the Tigers of the Jungle. Together with the small force, he was able to win the revolution against General Fulgencio Batista, thereby helping Fidel Castro to become the new leader of the country yet ironically getting executed there in 1961 after being convicted of treason.