News
>
Celebrity Gossip
April 12, 2007 02:47:45 GMT
Melanie Brown is taking one step forward in the battle with former boyfriend over her daughter's biological father. While the court has yet released official decision on that encounter, the Scary Spice bravely listed the comedian as her newborn daughter's father on the baby's birth certificate.

"He's definitely been named on the birth certificate," a source close to Brown tells People. No comment from Murphy's camp by now.

News
>
Celebrity Gossip
April 12, 2007 02:29:43 GMT
Rumor has it that and girlfriend are secretly planning a flashy engagement party and wedding ceremony this year.

A source close to McAdams told Us Weekly, "They're madly in love and plan on getting married this year. [They] want to avoid the press. So they agreed to get engaged and married on the same day - and won't allow their families to talk about it."

News
>
Celebrity Gossip
April 12, 2007 02:10:46 GMT
After the many films she starred in, is jumping on the cosmetics bandwagon. The actress is CoverGirl's newest model and spokeswoman, it has been confirmed.

In addition to appearing in print ads and television commercials for the cosmetics purveyor, Barrymore will also serve as a creative consultant on the campaign, weighing in on the concept, graphics, lighting and photography, as well as details such as her hair and wardrobe.

News
>
Movie News
April 11, 2007 09:44:13 GMT
Continues to stay in his expertise of writing family fare, Karey Kirkpatrick has given his commitment to pen a screenplay for an action comedy flick entitled "" while being attached to also direct, The Hollywood Reporter has learned.

The project marks the first of the collaboration Kirkpatrick has struck with Nickelodeon Movies and MTV Films through his newly-established Blue Shirt Productions as he recently inked a two-year, first-look production deal with both companies to provide live-action family fare for them.

News
>
Music News
April 11, 2007 09:34:04 GMT
Finally the pieces of ' new album are coming together with the release dates announced and the cover available for viewing.

"" will hit UK stores on June 18 via XL Records. The next day, US' portion will be released via Warner Bros Records. Japan's and East Asia's circulation will begin the same day as US'. The cover of this album can be previewed .

News
>
Music News
April 11, 2007 09:09:59 GMT
Following the first single "High Maintenance Woman" that holds strong in Billboard's Hot Country Songs chart, singer will release the album "" on June 12.

Keith has all his sweat on this piece as he wrote most of the tracks except for two. Some of the tracks that have been revealed apart from "High Maintenance Woman" are "Love Me if You Can," "Get My Drink On" and "White Rose." His longtime contributor Scotty Emerick and Greg Wiseman again gave him assistance while Canadian songwriter wrote "White Rose" for him.

News
>
Movie News
April 11, 2007 09:03:55 GMT
Seemingly gliding rather velvety through her acting path this year, has delightfully secured not only one but two big screen stints following her inclusion in "Midnight Meat Train."

The Hollywood Reporter has came up with news informing that the beauty has landed deals to star in both "" and "." Bibb, widely known for her role in The WB's teenage dramedy "Popular", last seen on the silver screen in "", which has grossed over $148 million in U.S. only.

News
>
Movie News
April 11, 2007 08:30:49 GMT
Talks on "Superman: The Man of Steel" seem endless since reports of it being set to be made came to the surface in October last year.

After rumors speculating it would likely get stalled due to director Bryan Singer's WWII thriller of "" and Warner Bros.' consideration to place Superman in "Justice League of America", now comes words saying that may be up for a starring part in this sequel to ""

News
>
Music News
April 11, 2007 08:30:41 GMT
New York's Central Park SummerStage has several names on the bill to headline. The festival that will start June 8 has announced early lineup such as , , Television, and Cassandra Wilson.

Rapper Common, soul singer and Ryan Shaw will perform June 8. Jazz singer Cassandra Wilson will be the opening act on June 15 night while Television plays the next day along with Dragons Of Zynth. The New Pornographer's Neko Case will get her slot on July 20.

News
>
Movie News
April 11, 2007 07:40:15 GMT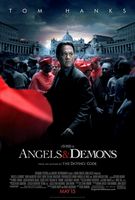 Yes, Robert Langdon will still be the same man you saw onscreen in "" when he is back in "" next year, that's according to CinemaBlend.com.

The site has revealed that "has been officially locked up" to once again play the character in that "Da Vinci Code" follow-up, first announced almost a year ago. A source to the site even claimed that Sony Pictures would give Hanks the "biggest salary ever paid to an actor in the history of Hollywood" for the project.

News
>
Celebrity Gossip
April 11, 2007 06:54:41 GMT
The Roberts junior is adding another job to her resume. , the niece of senior movie actress , has been tapped to front a new line of handbags.

Fronting the new line of Dooney & Bourke handbags, Emma will have the accessories named after her hit stores in America next month. In addition to fronting the line, the teen actress also is giving hand at designing.

News
>
Celebrity Gossip
April 11, 2007 06:34:53 GMT
This just in. is set to do a , stripping off on stage. The hunk is said to be the next to go naked for West End play "Equus."

Claimed as a strong contender for the lead in the play, Metcalfe is believed to have been tipped to replace Radcliffe by the time his run comes to an end.

News
>
Movie News
April 11, 2007 06:28:59 GMT
The success of "" in collecting a respectable income of $114.8 million so far gets tainted as the studios producing the superhero flick now has to face a legal action from Gary Friedrich, creator of the comic book series the film is based on.

The Missouri-born writer was reported to place a lawsuit on April 4, 2007 in an Illinois federal court against Marvel Enterprises, Sony Pictures, and several other entities he deems responsible for ripping off his copyright on their way in making the movie. Considering the film to be a "joint venture and conspiracy to exploit, profit from and utilize", the man alleges that twenty-one violations were made during its production and marketing.

News
>
Music News
April 11, 2007 06:09:50 GMT
Further details have come up in Chemical Brothers' sixth album "". The release date is announced and the contributors are revealed.

London's very own band , American rock band Midlake, folk singer Willy Mason, hip-hop musician Fatlip and singer Ali Love are in the bill of this album.

News
>
Celebrity Gossip
April 11, 2007 06:00:11 GMT
Is considering another career? The singer-actress, following the flop of her latest Spanish music album, is about to produce a new Spanish-language TV miniseries.

Lopez has agreed to be the executive producer of a five-hour musical drama on Univision, the Spanish-language network in California. Besides executive producing, she will also provide soundtrack for the miniseries.