News
>
Movie News
June 28, 2007 04:17:57 GMT

In the follow-up to the previously-reported flicks set to be presented at the 32nd annual Toronto International Film Festival, a series of big screen titles have been announced on Tuesday, June 26 to complete the lineup for the event, slated to spin on September 6 - 15 this year.

For the Vanguard section, the organizers list in UK/Australia production of "", Spain's "", plus two French movies "Naissance Des Pieuvres" ("Water Lilies") and "Les Chansons D'Amour." Meanwhile, documentary flick "The Mosquito Problem and Other Stories", a collaborative production of USA, Bulgaria, and Germany, is submitted into the Real to Reel slot.

News
>
Celebrity Gossip
June 28, 2007 04:10:09 GMT

Dressed in a classy and mature dress, made her way into CNN's "Larry King" on Wednesday, told the host about her time in jail, her new motto, and how jail sentence has changed her life in whole.

Claimed her time in jail as "traumatic experience", Paris admitted she's "been a little immature in the past and made some wrong choices. But they made me who I am today. I felt like this is a new beginning for me. There's just so much more to me than what people think."

News
>
Music News
June 28, 2007 03:57:58 GMT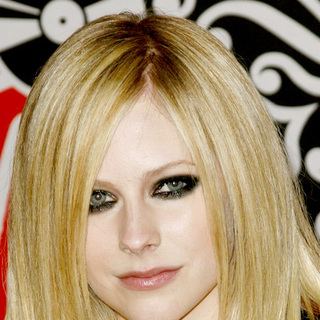 , , , aka Fergie, , , , and will draw the thin line between fashion and music. The star-studded line up will appear at the fourth annual Fashion Rocks event.

Just like previous years, the event is presented during New York Fashion Week. Tapped as the host this year is "Entourage" star who will lead the night at Radio City Music Hall on September 6. CBS will then pack it to two-hour special that will air the following night.

News
>
Celebrity Gossip
June 28, 2007 03:43:50 GMT

It's another first for that he's going to be a dad. The R&B icon and his stylist fiancee Tameka Foster are expecting their first child together, it has been confirmed.

The happy couple released a statement to the Associated Press Wednesday June 27th, saying "We are extremely excited at this point in our lives planning our wedding and the joy that comes with expecting our first child together. We hope people will be happy for us and respect our privacy during this happy period in our lives."

News
>
Celebrity Gossip
June 28, 2007 02:27:15 GMT

Prior to her scheduled interview with Larry King on CNN Wednesday night June 27th at 9 p.m. ET, the now free sat with People magazine's Jess Cagle and Elizabeth Leonard for an exclusive interview concerning her recent stay at the Century Regional Detention Facility in Lynwood, Calif.

Spills the bean on her jail sentence, Paris during the exclusive interview and photo shoot also reveals the medical problems that led her to be sentenced to home detention, telling the publication she was "in the fetal position, basically in hysterics" and "having severe anxiety and panic attacks" during her first few days in jail.

News
>
Music News
June 27, 2007 10:00:19 GMT
While fans are still jiggling to her "Tambourines", rapper adds a new released single from the album "". The second single she chose from the new record is "Give It to You" featuring .

"That's my favorite song on the album," she said in an interview. "It's definitely upbeat like 'Tambourine.' It's reggae, the beat is Spanish, it's a nice collaboration of sound. Another summer joint. It's a club song. Working with Sean, I've known him for years, but for some reason we never got to do a song together. It looked like we weren't going to get to do this song either 'cause he's so busy, but we talk on the phone and e-mail."

News
>
Movie News
June 27, 2007 09:41:39 GMT
Busily penning "Pilgrim" apparently does not make William Wisher Jr. throw out chance to work on another stint. Variety has brought in report informing that the "Terminator 2: Judgment Day" scribe is set to both write and produce "" for 20th Century Fox.

A fact-based adventure about a race to get a Boeing B-314 back from New Zealand after the attack on Pearl Harbor in WWII, the movie revolves around a ragtag crew of 11 who gets ordered to take the aircraft to Hong Kong. Upon finding out that the region has been overrun by the Japanese, the crew is assigned by Pan Am chief Juan Trippe to fly a secret mission around the world yet the task soon becomes public, leading the crew to race against the Japanese and Nazis to make it home.

News
>
Music News
June 27, 2007 09:33:16 GMT
A poll by Rolling Stone magazine to determine which makes the angriest love song surprisingly points to an old tune by . "Don't Think Twice, It's All Right" tops the list of songs with fuming content.

The classic was written by Dylan back in 1962 for the album "". The 66-year-old singer once defined the song as "a statement that maybe you can say to make yourself feel better...as if you were talking to yourself."

News
>
Movie News
June 27, 2007 09:28:58 GMT
No doubt will bring highlight to the picture, has signed on to have a starring role in dramatic feature "Get Some", the first movie greenlit by the revamped Summit Entertainment.

Also featuring and in the cast, the project focuses on a rebellious teen, played by Faris, who gets coerced into an underground fight club amid difficulties in adapting to his new high school.

News
>
Movie News
June 27, 2007 08:52:45 GMT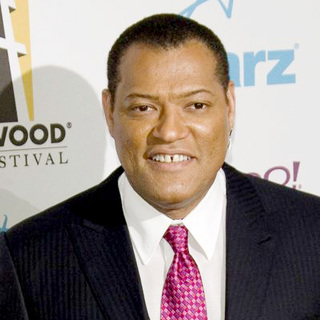 Taking full control on the flick, has teamed up with indie studio A-Mark Entertainment to secure feature rights to "" from Warner Brothers Entertainment, Inc..

Fishburne initially was confirmed to take starring part in the project in late December 2005 as well as to pen the script and direct. Not only that, he will also produce alongside "The Lord of the Rings" trilogy producer Barrie Osborne and Helen Sugland, whom he previously joined forces with in producing "."

News
>
Music News
June 27, 2007 08:44:55 GMT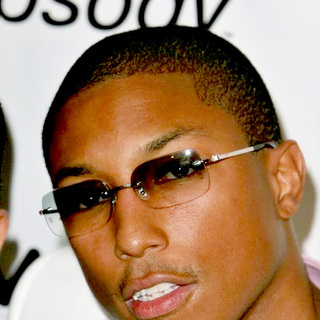 It's Brazil's turn to know its Live Earth lineup. On the headlining bill are , and .

The three acts will be joined by lesser-known outfits such as Xuxa, O Rappa, Marcelo D2, Jorge Ben Jor, Jota Quest, Vanessa Da Matta and Mv Bill. These musicians are expected to please a huge crowd that gathered in capital city Rio de Janeiro, as this leg is the only one with free admission.

News
>
Movie News
June 27, 2007 08:36:26 GMT
Finally can put a push on its project of "", Rogue Pictures has hired both Stephen St. Leger and James Mather to carry out the writing and helming duties for the movie.

Pic is a big screen adaptation of the Devil's Due Publishing comic book miniseries of the same name written by Chris Kirby and drawn by Alan Robinson. The original presents a story about the supernatural action-adventures of a squad of U.S. soldiers who fight Hitler's occult agents and other supernatural threats during World War II.

News
>
Music News
June 27, 2007 08:24:24 GMT

After erupting only as a rumor, is confirmed as the headliner of 2007 Vegoose Music Festival. The event will be one of few Rage's reunited live acts this year.

"We're very excited about the lineup and thrilled to be bringing Vegoose back to Vegas for a third year," said Jonathan Mayers, president of Superfly that produces this year's event. The organizers went on that full line-up will be announced in mid-July.

News
>
Movie News
June 27, 2007 08:03:35 GMT
Finding a good property to flourish, Paramount Pictures is going to make a new film feature titled "" which will be an adaptation of the upcoming comic book to be published by Boom! Studios, The Hollywood Reporter has learned.

Created by John Rozum and Kody Chamberlain, the original, a five-issue miniseries, uses the prophesies of Nostradamus as its backdrop to present a story centering on a secret team in the present day who utilizes the prophet's published and unpublished works to predict threats to the world.

News
>
Music News
June 27, 2007 07:36:31 GMT

is jolted back to life with recent posting by Rivers Cuomo. The band's frontman wrote in the official website that a number of songs are being cooked in the studio.

Cuomo announced, "Hey Party-People, Weezer is just polishing up a batch of songs for a recording session that is going to start at the beginning of July. This will be the final recording session for our sixth album which we aim to put out in the first half of 2008. We hope you are all having good times. Love, R-Dawg."