News
>
Celebrity Gossip
September 13, 2007 08:56:03 GMT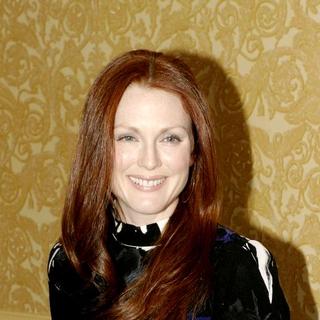 That can act very well, no one would doubt it. But what if the actress gives hand at penning book?

Yes, the movie siren is writing a book for children which is based on her own childhood experience. The book, titled "Freckleface Strawberry," tells the story of a girl who is teased about her appearance that she later on decided to wear a ski mask to school, before eventually realizing that it's okay to be different, because everyone is.

News
>
Celebrity Gossip
September 13, 2007 08:37:00 GMT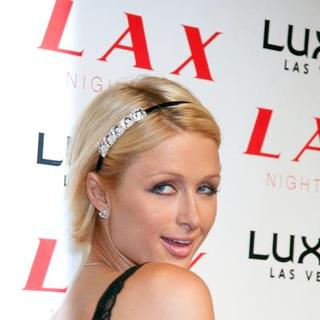 Hot on the heels of the shocking public statement she made to Elle UK in recent interview for its October 2007 issue that she's ready to spawn, created media abuzz yet again with her being reported to adopt four blond girls all at once.

The heiress is said to be keen to travel the world to find disadvantaged children she can give a home to. Britain's Closer magazine quoted a source as saying, "Paris has been saying, 'You don't need a husband to have babies.' There are babies in orphanages around the world, and she's hoping to find four girls with blonde hair and pretty eyes to whom to give the Hilton name."

News
>
Movie News
September 13, 2007 08:22:36 GMT
Sure will add the degree of laughs for the movie with her knack in comedy, has signed on to take starring part in "", a joint film project of Holly Wiersma Productions and Ring Productions.

The former "Dharma & Greg" star thereby becomes the latest Hollywood name to join the flick, set to be directed by Howard Gould from his own script. Others already picked up for the cast include , , , , and , who gets billed to play the title role.

News
>
Celebrity Gossip
September 13, 2007 07:58:56 GMT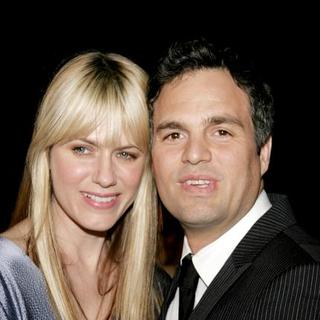 A boy, then girl, and the forthcoming is going to be a girl again. has made it public that he and wife, Sunrise Coigney, are expecting a daughter, again.

The actor has on Tuesday night September 11th during the InStyle party in Toronto, made it public the sex of his forthcoming child, telling People it's a girl.

News
>
Movie News
September 13, 2007 07:42:15 GMT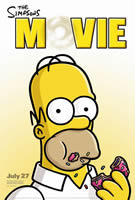 Hit the mark high in its theatrical debut last July to then collect a worldwide gross of about $484.4 million so far, sure hopes are high for "" to have a follow-up. Sad to say, however, that this won't happen, at least not soon.

Producer for the animated flick Al Jean has been caught to give indication that there are currently no plans for a sequel to the film despite its hugely successful performance on the box office.

News
>
Music News
September 13, 2007 07:37:11 GMT

Ending the ongoing rumors of 's reunion is the announcement of the band's one-off gig at London's O2. The legendary band will join 's Pete Townshend, fBill Wyman, and of what promoter Harvey Goldsmith said to be "the largest demand for one show in history."

The concert which is held November 26 are meant in honor of the late Atlantic Records co-founder Ahmet Etergun who died last December. "During the Zeppelin years, Ahmet Ertegun was a major foundation of solidarity and accord," Zeppelin's vocalist Robert Plant said. "For us he was Atlantic Records and remained a close friend and conspirator."

News
>
Celebrity Gossip
September 13, 2007 07:28:52 GMT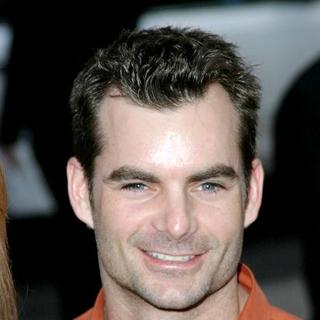 It appears that is really proud of her newly born daughter, Ella Sofia Gordon. The NASCAR driver and wife Ingrid Vandebosch have proudly posted some new photos of their baby daughter on his .

"Jeff and Ingrid proudly present Baby Ella," so the couple wrote as the intro to the of pictures of Ella Sofia.

News
>
Movie News
September 13, 2007 06:58:51 GMT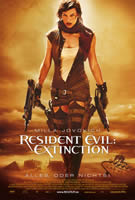 There's more to glimpse at "" apparently though the flick's theatrical release is only about a week away.

That's right, Screen Gems as the studio distributing the sci-fi action horror has smoothly brought up new TV spots and clips for the movie on the net by now. All can be accessed through section at AceShowBiz.

News
>
Music News
September 13, 2007 06:56:16 GMT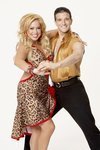 As previously reported, ' Sabrina Bryan has joined the cast of U.S. TV series Dancing with the Stars. She will be partnered with Mark Ballas Jr. who is also new to the show.

The fifth season of the dancing competition will begin September 24th and 25th on ABC. The challenge in the first week is designed to be Cha Cha, Foxtrot, Quickstep, and Mambo.

News
>
Celebrity Gossip
September 13, 2007 06:41:09 GMT
People magazine has made public its list of The Best Dressed Stars of 2007. Among the many famous celebrities included in the list are who is credited to have the Best Legs, who is named the Showtopper, and who is dubbed the Classic.

People magazine senior editor Galina Espinoza praised the mother of one as "one of the most remarkable style evolutions. She's always very simple, very elegant and her clothes fit her perfectly."

News
>
Music News
September 13, 2007 06:30:24 GMT

Done with Video Music Awards, MTV is gearing another award in appreciation of Latin music. Nominees of Los Premios MTV 2007 was announced yesterday (September 12), putting Mexican star Belinda on the lead.

The 18 years-old singer and actress gains 5 nods including Best Solo Artist, Video of the Year and Artist of the Year. Just one count less than her are and Argentinian rock band Babasonicos. Meanwhile, scoring three each are , and several more.

News
>
Movie News
September 13, 2007 06:16:19 GMT

Finally finds way to go back into the big screen, Burr Steers has reached deals to direct high school comedy "Seventeen" which is set to topline, Variety reported.

Written by Jason Filardi, the story concerns a middle-aged father who wakes up to find he becomes seventeen again. Being so, he then enrolls in the same high school as his two kids to be close to them.

News
>
Celebrity Gossip
September 13, 2007 06:09:08 GMT

and are among numbers of music figures who give back to Houston. The two songbirds have teamed up building an apartment for at risk populations in Houston.

Beyonce and Rowland, joined by Matthew Knowles, Tina Knowles, and pastors Rudy Rasmus and Juanita Rasmus, made millions of dollar donation Wednesday September 12th to build the so-called the Knowles-Rowland Temenos Place Apartments, which purpose is to provide permanent living accommodations for men and women who are trying to improve their lives after the trauma of personal and natural disasters.

News
>
Music News
September 13, 2007 05:08:40 GMT
Grammy-nominated R&B artist will release a Christmas album called 'A Gift Between Friends'. The CD will be more into an EP rather than a full length studio album for the latter is slated to hit the stores only next year.

The EP will contain five to seven songs, two of which are reportedly seasonal tracks. The follow up of 2006's '' will be dropped October 2. A longer version of the EP is aimed for a 2008 release with some new materials included.

News
>
Movie News
September 13, 2007 05:06:21 GMT
Welcome to the "" for who has just signed on to star in the highly anticipated drama thriller, joining fellow actor , his co-star in the 1999 "Fight Club" which is based on the Chuck Palahniuk's 1996 novel of the same name.

"State of Play," a political thriller based on the BBC miniseries of the same name, will see Norton portraying the role of a congress man whose speedy political rise is threatened by an investigation into the death of his mistress. The role was previously made famous by in Paul Abbott's original series.