News
>
Movie News
March 16, 2007 09:13:24 GMT
Attempting to enlarge his writing credits, screenwriter Peter Buchman is engaged in final talks to pen the script for "The Wonga Coup", a new big screen production of Miramax Films and Blumhouse Productions.

Adapted from Economist writer Adam Roberts' book of the same title, the project concerns a failed coup attempt in Equatorial Guinea that is driven by the desire to control oil. No words yet on the cast and director, but it is revealed that Jason Blum will seat as a producer.

News
>
Movie News
March 16, 2007 08:46:02 GMT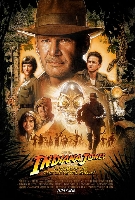 Amid the buzz surrounding 's denial of his inclusion in "Fourth Installment of the Indiana Jones Adventures", Lucasfilm Ltd. turns out to have got a very bright talent to come onboard the highly anticipated project.

The Hollywood Reporter has brought in good news that is poised to star in the flick opposite . However, it is still unclear what role the Oscar-winning actress will portray as David Koepp's script is being kept tight in secrecy.

News
>
Celebrity Gossip
March 16, 2007 08:32:18 GMT
She's been tapped to host the prestigious Academy Awards. Then is said to get hitched with partner. Now with 12 nominations of Daytime Emmy, ' year is just perfect.

"The Ellen DeGeneres Show" takes a leading 12 Daytime Emmy nominations, including one for Best Talk Show and one for Best Talk Show Host, an award Ellen has won three years in a row.

News
>
Movie News
March 16, 2007 08:18:59 GMT
Seemingly wanting to make people recognize him not merely as the new Superman, appears to have taken a contrasting acting stint in his big screen credits.

A site on the actor, , revealed that the striking hunk has nabbed a role as a drug addict in urban drama "" for Ithaka Entertainment. Routh himself has confirmed his inclusion in the project as posted in the site's askbrandon section.

News
>
Celebrity Gossip
March 16, 2007 07:43:13 GMT
Her ex has given her a green light and so is going on with her plan. The actress is reportedly planning to wed on-off boyfriend Andre Balazs.

Thurman and the hotel boss are planning a summer wedding at the Caribbean isle of St Bart's, it has been reported.

News
>
Movie News
March 16, 2007 07:23:05 GMT
From historical to a rather modern-day biopic, that's what is up to. The actress herself spilled the bean that she indeed will play Deborah Harry, the frontwoman of new wave band , in a biopic of her which Michel Gondry is attached to direct.

Speculations on her taking the role have been circulated from some time, provoking various reactions among the moviegoers, including those showing signs of disapproval or questioning her capability to become the famed punk goddess of the 80's. On these, the actress appears to have quite a solid answer in turn.

News
>
Celebrity Gossip
March 16, 2007 07:12:18 GMT
He has left the bitter memories behind and moves on. already gets over from her failed marriage with and has found new love in Kelly Carlson.

The twosome is reported dating, one month after his divorce from Carmen became final. Navarro and Carlson have recently been photographed enjoying each other's company around Los Angeles.

News
>
Celebrity Gossip
March 16, 2007 06:36:27 GMT
With the new addition to their family has come, and might have their wedding takes place anytime soon. The celebrity pair reportedly is planning to marry in the Bahamas over the summer.

The wedding reports came to the surface today, as soon as it was reported that Jolie has picked up her newly adopted son, Pax Thien Jolie, and is close to complete the things to get the little boy his US visa.

News
>
Movie News
March 16, 2007 06:32:45 GMT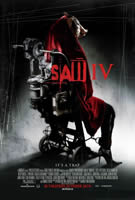 The Jigsaw we are set to see for the fourth time will definitely still be the same old man we first spotted in the beginning of the "Saw" series.

Yes, that's true, is returning once more to play the nefarious serial killer in "", producers Mark Burg and Oren Koules have confirmed during the Lionsgate luncheon presentation to the ShoWest conference in Las Vegas on March 14, 2007.

News
>
Celebrity Gossip
March 16, 2007 06:00:03 GMT
Are single and having movie project together drew and co-star closer. Once spotted holding hands, both movie stars fueled recent rumors claiming they're dating when they were spotted feeding each other on Wednesday afternoon March 14th in L.A.

Done with the lunch, Hayden then drove Rachel's car back to her house in L.A. While speculation on their getting together as couple is heating up, either parties are keeping mum on that. But fear not as we'll keep you posted with more.

News
>
Music News
March 16, 2007 05:12:15 GMT
grabbed the chance to do a piece of work with Oscar winning actress . The American R&B singer said that he has done a song with Hudson but refused to elaborate further on other artists supporting his upcoming LP "Know Me".

The mutual interest is based on Ne-Yo's willingness to get the real Hudson heard. "As of right now, nobody knows who Jennifer Hudson is," he explained. "Everybody knows who Effie is because every song (Hudson) performs are the songs Effie did on the movie. (With the LP, we're) trying to establish who Jennifer Hudson is."

News
>
Celebrity Gossip
March 16, 2007 05:05:45 GMT
This just in. is reportedly dating .

Both Biel and Reynolds are co-stars in the 2004 hit movie "" and are said to have rekindled their friendship.

News
>
Movie News
March 16, 2007 04:51:47 GMT
To have seated in racing car instead of dancing merrily around seems quite possible, at least for Just Jared.

According to the site, the "High School Musical" star is currently in talks to portray the title character in "", the live-action adaptation of the Japanese cartoon series created by anime pioneer Tatsuo Yoshida. The young actor was even granted permission by Disney to take one-day leave from "High School Musical 2" set so that he could attend the project's callback audition.

News
>
Celebrity Gossip
March 16, 2007 04:35:21 GMT
Home sweet home. is reportedly planning to shift from Los Angeles to native state, Gotham in New York.

A friend of the actress said Aniston is contemplating the shift after considering the possibility of meeting several kinds of people, which would make her life better, and that she will also have chance to meet lot of men.

News
>
Music News
March 16, 2007 04:27:23 GMT
Finishing the tour for "" in November 2006, can then concentrate on the new album. He is in progress of the sophomore album which is predicted to be out by fall.

He said that this album will contain something different from the previous and that fans can expect new sounds coming out. "It's got a good '70s feel to it," he said. "I guess it's the next chapter in how I feel." This is supported by the fact that he is recording with his band that has toured with him for two years, "They know the new songs and they give a bit of grit and edge that perhaps wasn't there when I was doing it on my own," he said.