News
>
Celebrity Gossip
July 21, 2007 03:14:06 GMT

Her life is now full. "Full House" star is a new bride, it has been reported.

The actress, best known for her role as Stephanie Tanner on the television sitcom "Full House", has tied the knot with boyfriend Cody Herpin last Saturday July 14th at the Little Church of the West on the Vegas Strip.

News
>
Celebrity Gossip
July 21, 2007 02:30:40 GMT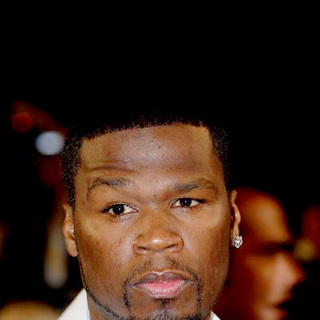 is in hot water over an advertisement. The rapper has on Friday July 20th filed a $1 million lawsuit against Internet advertising company Traffix Inc. for using his image without permission in the graphic "Shoot the Rapper" ad, which he claims promotes violence and threatens his safety.

The ad for "Shoot the Rapper" game, as stated in the lawsuit filed in New York State Court, features a cartoon representation of 50 Cent and the message "shoot the Rapper and you will WIN $US5,000 ($A5,692.5) or 5 RINGTONES GUARANTEED". The ad invites users to use their computer mouse to aim and fire at the rapper. And if they fire successfully, the screen becomes bathed in red and users then redirected to the Traffix website.

News
>
Celebrity Gossip
July 21, 2007 01:43:05 GMT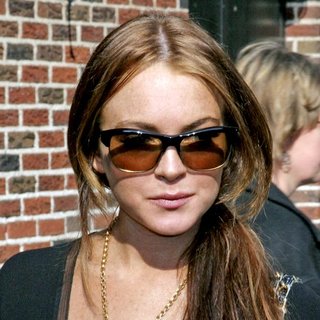 waved the white flag. The troubled singer-actress has turned herself in to police to face charges of drunken driving, stemmed from a car crash last May, just one week after completed a 45-days rehab stint in Promises.

Lindsay quietly surrendered to Beverly Hills Police Department Thursday afternoon July 19th to be fingerprinted and photographed. She arrived at the station at about 4:15 p.m. accompanied by her lawyer and was released on $30,000 bail about an hour later.

News
>
Music News
July 20, 2007 09:21:53 GMT

Although it's meant to be a top secret, can't hide the fact that every tiny bit of her move is being scrutinized by the media, especially regarding her pop comeback. The singer has secretly shot her first music video in two years in a Los Angeles warehouse.

One of her dancers even wrote a confirmation on her blog regarding the shooting that started Thursday (July 19). She wrote, "SO…YES…TODAYS THE DAY!!! WERE SHOOTN MISS BRITS 1ST VIDEO OFF HER NEW ALBUM…ITS GOING TO BE HOTTTT!"

News
>
Celebrity Gossip
July 20, 2007 08:37:36 GMT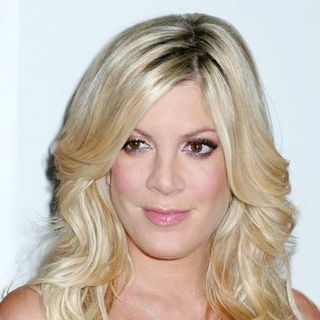 is branching out, having her name licensed to yet another product, jewelry.

The actress has designed a new jewelry line called "The Tori Spelling Collection," which is about to debut on television retailer HSN on July 24th at 1 a.m. and 8 p.m., as part of the company's 30th anniversary celebration.

News
>
Movie News
July 20, 2007 08:25:38 GMT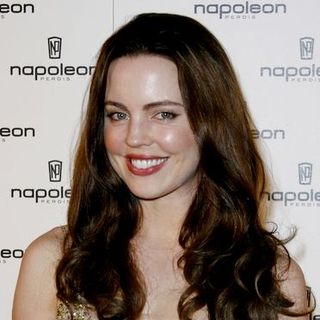 Already undergone a rather hectic schedule this year, Australian actress appears to still have plenty of energy in her to take on one more acting stint for her future film credits.

According to Moviehole.net, the former roller skating athlete is preparing to board a new thriller entitled "", which is filming in Canada this month under the direction of Amanda Gusack who also penned the script.

News
>
Movie News
July 20, 2007 08:00:05 GMT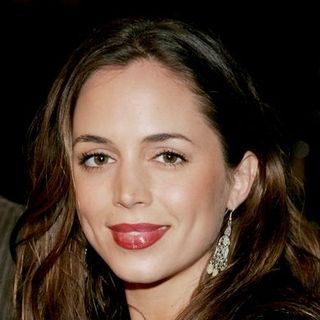 Set to board the same vehicle together, , , , , and are all poised to star in a dramatic feature telling about the birth of the Napa Valley wine industry, The Hollywood Reporter has revealed.

Titled "", pic is based on the true story of California's Chateau Montelena winery, which won an international wine-tasting competition and put the region on the vino map. Filming is due to begin August 1 this year in Napa and Sonoma under the direction of Randall Miller who will helm from the script originally penned by Ross Schwartz that he rewrote alongside Jody Savin.

News
>
Music News
July 20, 2007 07:59:05 GMT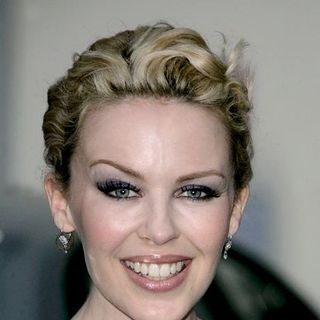 's new album will not only be long-awaited but highly-anticipated also. The Australia native has tied a mutual contract with super producer Stuart Price to helm her record.

Price is the man who got behind 's Grammy winning "" (2005) and many of her singles. He has also worked with , and .

News
>
Celebrity Gossip
July 20, 2007 07:54:05 GMT

is now Dr. Shilpa Shetty. The Bollywood actress has been awarded an Honorary Doctorate by the Leeds Metropolitan University on Wednesday July 18th for the "dignity and poise" that she showed during the "Celebrity Big Brother" racism row early this year.

"My parents always wanted me to be a graduate and today it has been realized with the Leeds Metropolitan University conferring the degree, Doctor of Arts, on me," said the 32-year-old beauty upon receiving the honor, adding that "I am extremely humbled and honored".

News
>
Movie News
July 20, 2007 07:30:15 GMT
Bringing more highlight to the international cast of the ambitious project, renowned Colombian actress has given her agreement to take part in "" and "", Steven Soderbergh's back-to-back biopic of Latin American revolutionary Ernesto "Che" Guevara.

Written by Peter Buchman, the project will depict Guevara's life journey from the time he struggled to mobilize popular support in his homeland up to his 1964 visit to New York where he spoke at the United Nations and was celebrated in society circles. Attached to star are Puerto Rican thesp , Britain's , Germany's , and Cuban Jorge Perugorria as well as Spanish actors Jordi Molla, Oscar Jaenada, and Eduard Fernandez.

News
>
Celebrity Gossip
July 20, 2007 07:04:58 GMT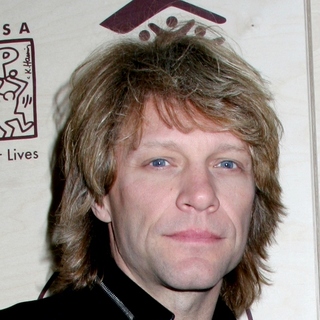 What a name. But for name does matter. The rocker doesn't approve of Mijovi energy drink which he claimed sounds similar to his name and might confuse fans. He thus asked the drink maker to change its name.

Jon Bon Jovi has, through his lawyer Peter Laird , filed a legal paper on January 22nd, expressing his objection to the use of word "Mijovi" as well as other words "itsmijovi" and "itsmilife" that appear in the company's marketing materials and on the can for the caffeine-based beverage. Apparently, instead of using the actual spelling, the letter used the phrases, "It's My Jovi" and "It's My Life."

News
>
Music News
July 20, 2007 07:03:18 GMT

A new direction to 's highly anticipated album has been unveiled. The nu metal band may have a set of songs that are fully covers for the untitled album that is arriving July 31 via Virgin.

Frontman Jonathan Davis told Billboard, "We've already done, like, 'Love My Way' from Psychedelic Furs. We've done 'We Care a Lot' from [and '] 'Head Like a Hole.' Those are already recorded. We just gotta get in and do some more."

News
>
Movie News
July 20, 2007 06:47:26 GMT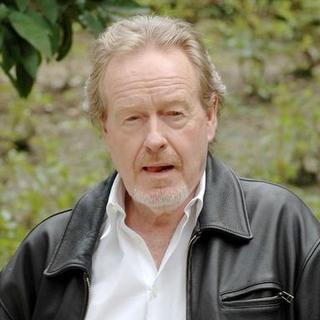 Landing a seven-figure deal, Fox 2000 alongside Scott Free have successfully obtained rights to film a post-apocalyptic vampire trilogy by Jordan Ainsley, the PEN Hemingway Award and Stephen Crane Prize-winning author of the literary novel "Mary and O'Neil."

The studio will first develop "The Passage (2009)" from the first part of the three-book series, which tells about government's secret experiment on a virus that horribly unleashes a swarm of vampires out of the test subjects, which include death row inmates. Project is said to have already caught the attention of noted filmmaker Ridley Scott although it is still unclear whether he will indeed take helming duties on it.

News
>
Music News
July 20, 2007 06:28:17 GMT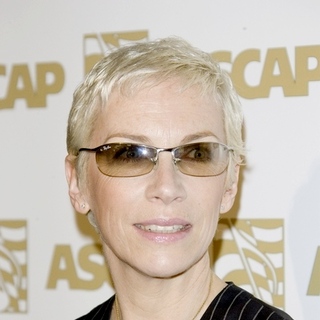 fills a special charity song with her female musician friends. 23 stars such as , Sarah McLachan, and have agreed to join her for "Sing", a song taken from Lenox's new album.

"Sing" is a song with numerous stars' vocals. Others who chip in their voices are , , , , , KD Lang, Angelique Kidjo, , , , , and .

News
>
Celebrity Gossip
July 20, 2007 06:26:26 GMT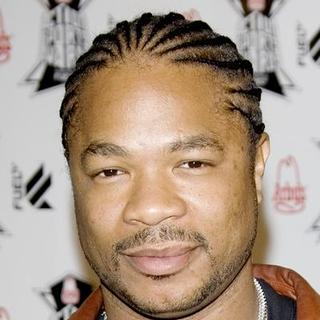 MTV's "Pimp My Ride," a popular TV show which is about taking one car in poor condition and restoring it, as well as customizing it, will come to an end. The network has confirmed the news, stating that the upcoming season is the last for them.

"Pimp My Ride", which original American version made famous by rapper, actor, and TV personality , will come to an end by the time its final eight episodes aired Sunday July 22nd at 10:30 pm on MTV.