News
>
Celebrity Gossip
August 16, 2007 01:40:03 GMT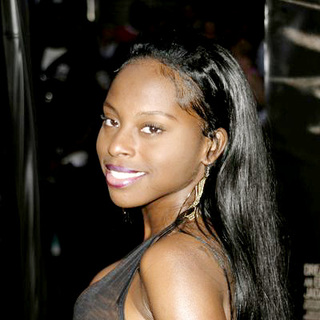 hits another new low with another assault charge. The rapper has once again been charged with assault after she reportedly hit her neighbor with a Blackberry mobile phone in Brooklyn.

Brown, whose real name is Inga Marchand, turned herself into Brooklyn authorities Tuesday afternoon August 14th and was charged with felony assault, menacing, harassment and criminal possession of a weapon.

News
>
Music News
August 15, 2007 09:47:56 GMT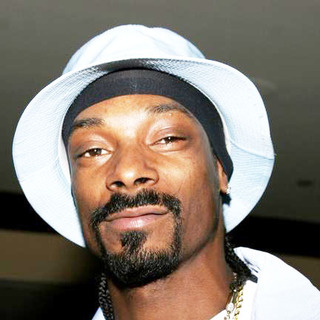 Known for his open involvement in raunchy films, is selected to headline the 28th Annual 'Exotic Erotic Expo'. The rapper will perform in the two-nights event that is held in appreciation of adult movies next month.

Snoop is slated to give a concert before appearing at the awards show on day one. He will then judge for Best Costume together with TV personality Danny Bonaduce and porn star .

News
>
Movie News
August 15, 2007 09:43:26 GMT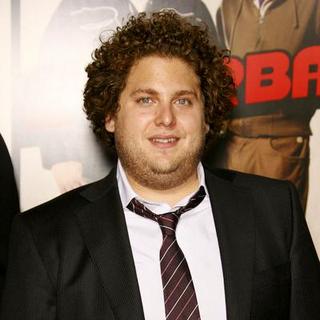 Cast and crew of the movie plus handfuls of well-known names mingled together cheerfully as they walked down the red carpet for the U.S. premiere of "", which is going to hit commercial theaters this Friday, August 17, 2007.

Taking place at Grauman's Chinese Theatre in Hollywood on Monday, August 13, the event sure was such an unforgettable fest for devoted fans of comedic genre present as they could greet the flick's leading actors and as well as their co-stars and plus producer Judd Apatow to name few.

News
>
Music News
August 15, 2007 09:28:31 GMT

In coincidence of their joint American tour, and will release a split seven-inch single together. Its release will be highly limited with distribution only on the venue where the acts will be performing together and on Arcade's website.

The single will feature LCD's rendition of Joy Division's 'No Love Lost' and Arcade's cover version of 'Poupee de Cire, Poupee De Son' by Serge Gainsbourg. The band have played the Eurovision Songs Contest winning-song regularly during their live performance.

News
>
Celebrity Gossip
August 15, 2007 09:24:55 GMT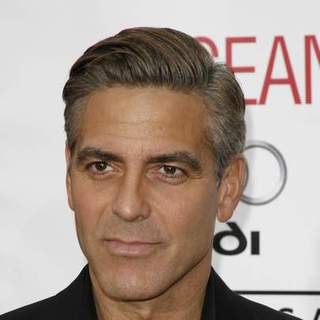 Only days after photos of him got cozy with a mysterious lady, widely believed to be his new girlfriend, made their way to public, speculation is mounting in Hollywood over identity of the lucky female. And just now, it is revealed that the mystery brunette spotted vacationing with on his yacht in St. Tropez over the weekend is London-based Croatian model Monika Jakisic.

Just last week Clooney and Monika were snapped kissing, cuddling and holding hands, thus prompted rumors they are dating considering that the Hollywood hunk and movie actor does not seem to be the type to cuddle with just anyone.

News
>
Movie News
August 15, 2007 08:59:09 GMT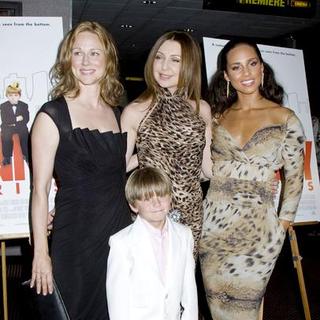 Taking time to gather together for the occasion, some cast members of the upcoming "" made their way to show up at the New York screening for the movie held at New York City's Cinemas 123 on Monday, August 13.

Among the figures spotted were , , and , also child actor Nicolas Art, who plays Grayer, the son of a wealthy Upper East Side couple whom the title character is taking care of. Keys looked stunning in an off-shoulder, knee-length dress while Linney preferred to go simple in black.

News
>
Music News
August 15, 2007 08:57:56 GMT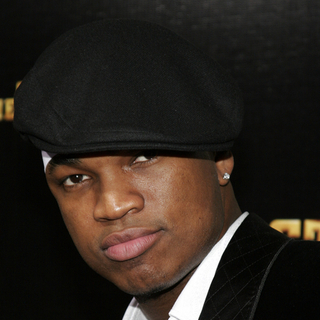 Known for his beautifully arranged lyrics, is still requiring the help from fans to write his next. In the joint venture among the singer, McDonald's and Yahoo! Music, a contest to submit lyrics for Ne-Yo's next single is held online.

The idea of the lyric theme is to choose among four categories which are love, peace, dreams and party. Fans interested in joining the competition can submit four lines before August 20.

News
>
Celebrity Gossip
August 15, 2007 08:42:59 GMT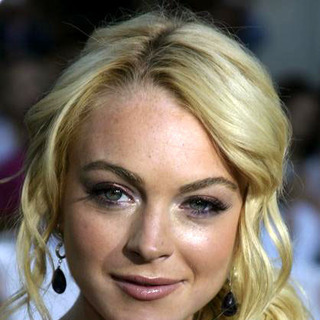 The train wreck can never have enough of publication. is on the media headlines again with her becoming the cover girl of Maxim magazine's September 2007 issue, at newsstands everywhere beginning August 21st later this year.

Hot on the heels of her being sued for assault and negligence as a result of her July 24th DUI arrest, photos of her on the cover of the publication made its way to the internet. To tell you the truth, LiLo who was recently named number one on Maxim's 2007 Hot 100 list, looks damn HOT.

News
>
Music News
August 15, 2007 08:34:04 GMT

has joined forces with to pen a duet album which is still raw in material but very much definite. The mutual collaboration is the stem of recent Grammy Award-winning of their duet in 'For Once In My Life'.

Bennett admitted that Wonder is "my favorite guy. He's so deep, and he's such a creative artists at all time. We enjoyed ('For Once in My Life') so much and we enjoyed being with each other, it seems natural to do more together."

News
>
Movie News
August 15, 2007 08:06:02 GMT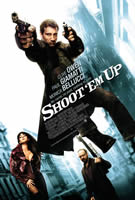 In its follow-up to the release of the Red Band trailer for "", New Line Cinema as the studio producing the flick has updated the movie's with more age restricted content which still requires an age verification to enter.

Apart from the previously-released trailer, visitors can take a look on three more clips for the action thriller labeled the animatic, the opening shootout scene, and addictiveTV remix. The most unique one probably is the former as it is made of roughly-drawn animation.

News
>
Celebrity Gossip
August 15, 2007 08:02:02 GMT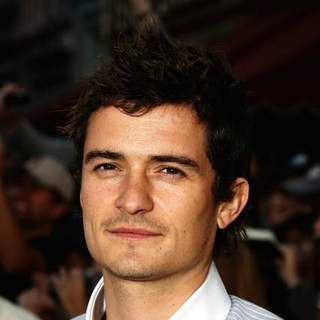 When it comes to charm and eligibility, is the top. The Hollywood hottie and British actor has been chosen to top Cosmopolitan magazine's "Eligible Eleven" poll, after readers of the magazine chose him as the man they would most like to go on a date with.

Thanks to his handsome face and sex appeal that the 30-years-old actor could favorably earn a securing 21 percent of the vote, placing him on the 1st spot, besting fellow movie star who comes at 2nd.

News
>
Music News
August 15, 2007 07:53:31 GMT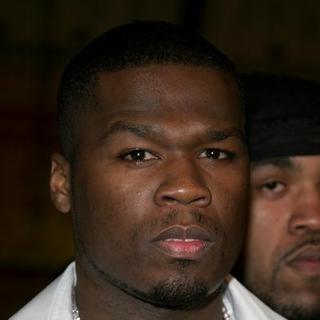 An unlikely partnership among rapper , R&B songstress and rocker Perry Farrell has resulted in a music/sport promo. The threesome reworked "Only Love, Let's Celebrate', Perry's band Satellite Party new single which will be utilized in the upcoming 2007 college football season on ESPN.

"(ESPN) had the idea to bring in someone who can rap and a female who can sing, and then put it together (as a remix)," Farrell told MTV News. "So when I heard that ESPN was interested in that and they also wanted to get a rapper, they made a wise choice. Their ears were tuning in to the things that I was hoping for. And when they told me they were thinking about 50 on it? Wow, that could be amazing."

News
>
Celebrity Gossip
August 15, 2007 07:36:12 GMT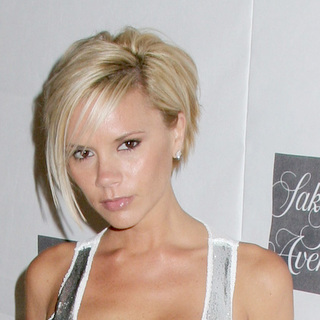 is a fat bridesmaid, literally. The singer and mother of three who's been confirmed to make a cameo on the TV hit show "Ugly Betty" is set to play a fat version of herself in a forthcoming episode of the comedy.

The super-thin Spice Girl will reportedly put on a fat suit and pretend to have gained a lot of weight since her move to America in the special episode of the hit comedy about a glossy fashion magazine. Vic herself is said to have been thinking this is going to be "really funny".

News
>
Music News
August 15, 2007 07:16:56 GMT

In her ripe age, who became prominent as the singer of multi-selling '80s band decides to give a solo career a go. A debut album called '' will be released on September 11 featuring guests like , Wynonna, , , , and many more.

For the lead single, Ann stayed true to her influence by reworking the band's 'Immigrant Song'. It will be premiered on August 20 and in the meantime, a sneak peek of the song can be heard on her page.

News
>
Celebrity Gossip
August 15, 2007 07:08:53 GMT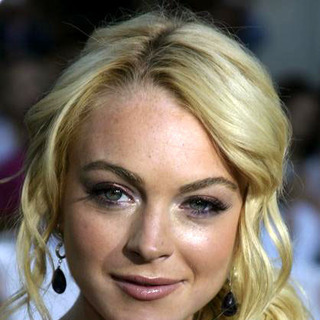 hits another new low with another car chase suit. The troubled singer who is said to have been spending her time in an undisclosed rehab facility, was sued Tuesday August 14th for assault and negligence by Tracie Rice, a woman who was a passenger in a car that the star is accused of chasing while under the influence of drugs or alcohol.

In the lawsuit she filed in Los Angeles Superior Court, Rice alleged she was the passenger in the SUV which Lindsay chased in the early morning of July 24th. She was riding with Michelle Beck, the mother of Lindsay's former assistant, when the star's car suddenly "made a corresponding aggressive move in an effort to block their escape" every time Beck tried to drive away.