News
>
Music News
October 10, 2006 06:35:10 GMT
One of the world's biggest bands has parted ways with its long-time label Island Records and moved to Mercury Records, within the Universal Music Group stable. Report on that matter was first confirmed by a Universal spokeswoman on Monday Oct 9th.

Not without reason, but the Irish rock band made the decision because they want to maintain its relationship with music executive Jason Iley, who transferred from Island to Mercury last year. The split was said to be amicable somehow.

News
>
Movie News
October 10, 2006 06:13:42 GMT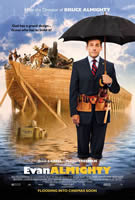 Turns out that generating laughs can also cost big. The Los Angeles Times has revealed yesterday, October 9 that Universal's upcoming comedic flick "" is likely to exceed at least $175 million - $250 million in budget, including for marketing expenses, making the project the most expensive comedy in history if the calculation is proven right.

Acknowledging the tremendous rising cost, the studio execs, on the other hand, are still optimistic that the picture will eventually score a much greater profit for the company, even considering it to be "a great bet" as said by Universal Chairman Marc Shmuger.

News
>
Music News
October 10, 2006 06:06:11 GMT
, the new band formed by Mark Hoppus and , released a statement Monday Oct 9th, announcing that the first leg of their fall tour will be rescheduled due to an arm injury suffered by drummer Barker.

Originally scheduled to hit the road October 13 at Soma in San Diego and included stops at this weekend's Bamboozle Left Festival, +44 will now kick-off on November 8th at Jannus Landing in Tampa, FL and end November 22nd at St. Andrews in Detroit, MI.

News
>
Music News
October 10, 2006 04:31:33 GMT
Feels the need to give himself more time to recover from his drug addiction treatment, has decided to cancel the rest of a British tour with his band . The band's record company, EMI, said Saturday Oct 7th that the British rockers had canceled a Friday's show in Liverpool and postponed upcoming gigs set for Glasgow, Nottingham, Manchester and Newcastle.

"It is now clear that Pete embarked on this arduous and high profile tour too soon after his discharge," the label spokesman said in a statement. "The band apologizes to fans but hopes that they will understand the importance of Pete being able to best continue his good progress in recovering from addiction. The dates will be rearranged for as soon as possible and all tickets will remain valid."

News
>
Movie News
October 10, 2006 04:05:55 GMT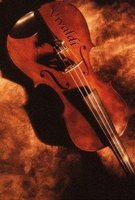 is back to period piece. Variety has reported that the striking actor is finally positive to portray the title role in "", a biopic of the eccentric priest and Baroque composer Antonio Vivaldi.

Along with the other cast that includes , , and Jacqueline Bisset, Fiennes will come under direction of Boris Damast who also serves as producer via his indie company Mechaniks. Meanwhile, script is entrusted into the hand of journalist Steven Freedman with Andrea Kikot co-producing.

News
>
Celebrity Gossip
October 10, 2006 03:49:59 GMT
Actor and comedian got married this weekend to his girlfriend of five years, actress Jane Hajduk. The couple tied the knot in an intimate, outdoor ceremony in Grand Lake, Colorado on Saturday Oct 7th.

This is the first marriage for Hajduk, while is the second for Allen who previously married to his college sweetheart, Laura Deibel, from 1984 to 1999.

News
>
Celebrity Gossip
October 10, 2006 03:25:50 GMT
Former American Idol star has to unfortunately cancel his three concert dates in Georgia, Florida and Anaheim, California after he was diagnosed with intussusception, an intestinal condition found mostly in young children and which he may have had since he was born.

According to his Website, Bo was hospitalized Sept. 26 after experiencing a relapse of his condition. "After the first round of tests was completed last week, Bo's medical team concluded on review of the results that surgery could not wait, and he was immediately admitted to the hospital," the singer's management team explained.

News
>
Movie News
October 10, 2006 03:02:07 GMT
Seems "" will be the only appearance of Dobby the house-elf on screen despite his involvement in three other book versions of Harry Potter series. Toby Jones, who voiced the character, has revealed to MTV that the elf, for the second time, won't be featured in the film franchise, in this case the upcoming "."

"I know that the filmmakers have a problem with each new film because the books are getting longer - there's so much to include in them," so he said understandingly.

News
>
Celebrity Gossip
October 10, 2006 02:48:50 GMT
This just in, and reunite. The two socialites have apparently ended their long-time feud, having dinner together on Caesar salads and penne pasta at the West Hollywood restaurant Dan Tana's on Sunday night Oct 8th.

While Richie's rep could not be reached for comment, Paris' publicist, Elliot Mintz, says "They had a meal last night. It's not my place to say what was discussed or the nature of the meal. But it's a good thing when people have a meal together."

News
>
Movie News
October 09, 2006 10:01:13 GMT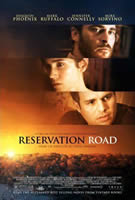 One more superb talent is heading toward "." The Hollywood Reporter has revealed that Oscar-winning actress has given her nod to take a starring role in the project, which is one of the pictures being developed under Focus Features.

Joining the likes , , and , Sorvino is billed to play the ex-wife of Ruffalo's character. The movie itself presents a story about two families who collide when the father of one kills the son of the other in a hit-and-run.

News
>
Movie News
October 09, 2006 09:25:35 GMT
Biopic often serves as a decent way to remind living people about a noted figure worth to honor of and that's what Warner Bros. Pictures and Jerry Weintraub Productions are aiming for.

These two studios are reportedly set to develop a biopic of John Hammond, the legendary Columbia Records A&R executive who was the man behind the success of and , among others. Tentatively titled "The Producer: John Hammond and the Soul of American Music", the project will be made based on Dunstan Prial's biography of the same title published last June by Farrar Straus Giroux.

News
>
Movie News
October 09, 2006 09:01:49 GMT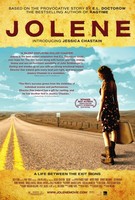 The quartet has come down to give "" a big support. Yes that's right, , , , and have all been confirmed to share scenes together in the project, which has already included newcomer for the title role.

Along with other cast members, and Theresa Russell, the foursome will come under the direction of Dan Ireland who is set to helm based on script written by Dennis Yares. Shooting will take place in Arizona with Riva Yares and Zachary Matz producing.

News
>
Movie News
October 09, 2006 08:28:33 GMT
Already fared great in domestic market, 20th Century Fox's "" now is expanding its success to overseas. Satisfyingly garnered $19.4 million from 33 territories, the comedic drama has escalated to reach its peak on the weekend box office overseas, taking over the top place from Oliver Stone's "."

Despite its slight drop, "World" turns out to still score well enough on the chart as it managed to snatch $12.5 million drawn from 33 markets to make an overseas total of $40 million. Right behind this Paramount production is another comedy feature, "", which smoothly added another $8.8 million it got from 51 markets into its third-place feedbag.

News
>
Movie News
October 09, 2006 08:25:27 GMT
It makes three to carry out the plan, apparently. Benderspink, Sandbar Pictures, plus Fine & Mellow Productions have reached a deal to work together in bringing up a new film project titled "", which turns out to be a remake of the 2005 Danish movie.

In developing the picture, the three companies have already appointed Harry Elfont to direct with Deborah Kaplan working on the script. The duo, who have been teaming up to write film scripts since mid-90s, recently sold their pitch of "99 Problems" to Joe Roth for Columbia Pictures.

News
>
Celebrity Gossip
October 09, 2006 04:26:14 GMT
"Scream Queen", that's the new predicate gets during Spike TV's Scream Awards 2006 ceremony held October 7th. The British actress garnered one of the ceremony's top individual awards for her part as the beautiful vampire heroine Selene in the vampire action film "".

Elsewhere, fellow actress was presented with the event's "Sexiest Superhero" award for her portrayal of the Invisible Woman in "". This summer's blockbuster "" was another big winner, grabbed four awards for Best Fantasy Movie, Best Sequel, Best F/X, and Most Heroic Performance as well for actor .