News
>
Celebrity Gossip
September 26, 2007 05:11:39 GMT

Meet the latest celebrity newborn, John Edward Thomas Moynahan. The 5-week-old baby boy is being made public by his actress-model mother who debuted him on the cover of the latest issue of OK! magazine, on newsstands Thursday.

In addition to the magazine cover, the mother and son also are featured on several more photos inside the issue. According to usatoday.com, Moynahan declined to be interviewed, but OK! reports that she is facing single motherhood with an optimistic outlook.

News
>
Celebrity Gossip
September 26, 2007 04:35:22 GMT

, the former pop singer of the all-girl group , is pregnant, again. The songbird is between five and six weeks pregnant with her fourth child.

Notwithstanding with the good news, Kerry in fact is fearing for the unborn baby's health after being rushed to hospital last week with what appears to be early pregnancy complications. According to her representative Max Clifford, Kerry "was driving to London and fell ill. She was losing blood. They took her to hospital and found she was pregnant. She is at home and has been told to rest."

News
>
Movie News
September 26, 2007 04:30:36 GMT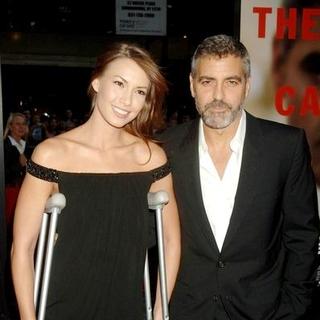 Amidst the attendance of some Hollywood notable names, a major portion of attention was directed toward and girlfriend Sarah Larson during the New York premiere for the actor's latest vehicle "" at the Ziegfield Theater Monday, September 24, 2007.

The couple's presence really came off as a big surprise since they recently were known to sustain injuries following the motorcycle accident they encountered on Friday, September 21 in New Jersey. However, the incident apparently did not stop the two to support the drama at all.

News
>
Celebrity Gossip
September 26, 2007 03:32:28 GMT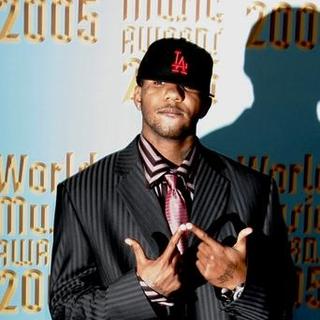 is a free man now. The rapper has on Tuesday September 25th pleaded not guilty to three felony charges stemmed from an incident that took place during a basketball game at a South Los Angeles school in February.

The Game was charged June 4th with making a criminal threat, possessing a firearm in a school zone, and exhibiting a firearm in the presence of an officer stemmed from a February 24th incident during which he got into an altercation with a player on an opposing team during a basketball game at the Rita Walters Educational Learning Complex in South Los Angeles.

News
>
Celebrity Gossip
September 26, 2007 02:50:55 GMT

After all the many celebrities, is Vogue's next cover girl. The movie siren graces the cover of the publication's October 2007 issue to which she shares her frustrations with Hollywood's obsession with looks and exposure, plus her private life.

Speaking on one of her most famous roles, as Aileen Wuornos in the 2003 "," Theron said "Doing press on North Country really pissed me off. 'Yet another transformation!' And I was like, I didn't do anything! I went into a mine and I got dirty. I was doing press in Rome, and I had to walk out of one interview. The journalist said, 'Another ugly role!' Then I heard make a joke about it on TV. 'You know what, Charlize? Seriously, like, we get it. Enough with the ugly roles.' I just went, It's so unfair. I understand what happened with becoming Aileen. But to try to put that on every other character I play? It's like I have to walk such a fine line because I don't want people to think I'm a one-trick pony."

News
>
Celebrity Gossip
September 26, 2007 01:58:21 GMT
has become the next Hollywood celebrity who gets hit with DUI charge.

The movie actor was arrested on suspicion of misdemeanor driving under the influence early Tuesday morning September 25th in Hollywood after failing a field sobriety test.

News
>
Celebrity Gossip
September 25, 2007 09:35:50 GMT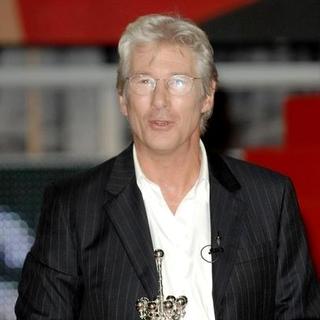 The 55th annual San Sebastian Film Festival played tribute to on Sunday, September 23 as the actor finally received the 2007 Donostia Award on a ceremony held at Kursaal Palace in San Sebastian, Spain.

Arrived at the occasion alongside his wife, former model and actress Carey Lowell, the "American Gigolo" star was presented the honor by Spanish-Italian actress Aitana Sanchez-Gijon, known to U.S. audience for her performance in starrer "A Walk in the Clouds."

News
>
Music News
September 25, 2007 09:29:17 GMT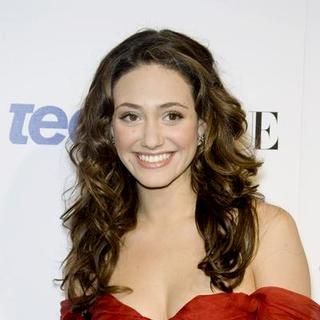 When she's off singing in the opera, is humming pop tunes in her new album. The singer slash actress has debuted a fresh music video for her first single 'Slow Me Down'.

A contrast to her subtle popular 'Phantom of the Opera' role, Emmy displayed a sexy side in the new video. In her own words, Emmy described the clip's concept as "different speeds because the song's about the pace of life and to create the blur of the world and how overwhelming that can be."

News
>
Celebrity Gossip
September 25, 2007 09:03:54 GMT

A fashion lover, and sure know what is best to wear. And most of all they do know what collection is best for your pocket. Sensible to market demand, the twins are offering their "affordable" clothing line, the "Elizabeth & James" collection.

"It's a sophisticated woman with a playful side and is still chic. It's someone who understands fashion and understands details and expects that as well. It's [for] someone who understands the design aspects of fashion [and] the designer product, but also doesn't want to pay designer prices," Ashley tells WomenWear Daily about her new collection.

News
>
Movie News
September 25, 2007 09:02:01 GMT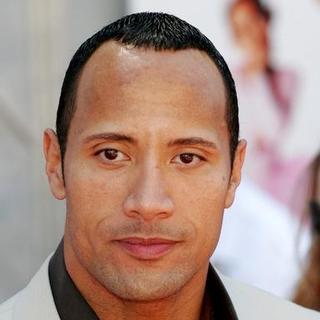 Last noticed to give positive respond on the idea of him being in "Shazam!", turns out to have already got into discussions for not only one but two main roles in the movie.

The wrestler-turned-actor, whose real name is Dwayne Johnson, recently revealed to MTV News that he is in talks to play either Captain Marvel or the villainous Black Adam and so, is calling on fans of the characters to help him choose which one he should take.

News
>
Music News
September 25, 2007 08:40:52 GMT

In what seemingly a favorite track to cover, 's 'Umbrella' has been remade in Plain White T's version. The pop rock band that shot to fame through 'Hey There Delilah' recently covered the full version of the arguably biggest hit this year.

R&B song 'Umbrella' has been covered by many musicians often not in the same genre. Up and coming singer posted her acoustic version on YouTube and received praise while 's ballad version also gained high airplay.

News
>
Celebrity Gossip
September 25, 2007 08:22:11 GMT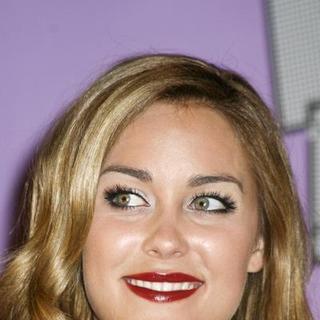 With their rising popularity, thanks to their starring role in the hit MTV series "The Hills," and have both been booked to model for Maxim.

As of "The Hills", it is an MTV reality show documenting the life of Conrad and several of her affluent friends in Los Angeles, California after leaving home in Laguna Beach, California and spend their days balancing school and work while maintaining a steady social life.

News
>
Music News
September 25, 2007 08:12:31 GMT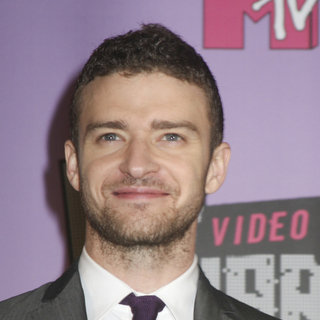 Nominees of MTV Europe Music Awards has been announced with the people on the list not far from its Stateside version. once again rules in terms of numbers, followed by , and among others.

Timberlake has four possibilities to win in the event after nominated for Ultimate Urban, Solo, Headliner and Video Star for 'What Goes Around ... Comes Around'.

News
>
Movie News
September 25, 2007 08:11:46 GMT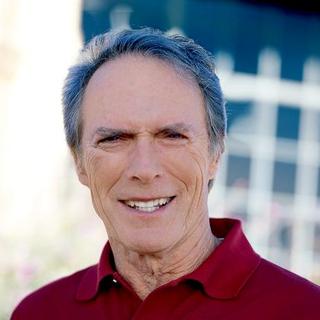 The latest film project is currently setting up apparently has attracted big names and a major studio to also join in. Variety has learned that is eyeing the director's chair in "The Human Factor" with and Warner Bros. Pictures being in talks to star in and finance, respectively.

An adaptation of John Carlin's book "The Human Factor: Nelson Mandela and the Game that Changed the World", the movie centers on the 1995 Rugby World Cup held in South Africa which Mandela used as a means to end decades of mistrust and hatred between whites and blacks. Damon reportedly is negotiating to play the captain of the Springboks, the South Africa national rugby union team.

News
>
Celebrity Gossip
September 25, 2007 07:42:50 GMT
is ugly, literally. The actress-comedian is joining the cast of "Ugly Betty."

TV Guide is reporting that Mo'Nique has just been cast on the TV comedy-drama series as a weekend receptionist at "Mode."