News
>
Celebrity Gossip
July 24, 2007 05:54:53 GMT

Could take the wrong step when she contacted OK! Magazine's Editor-in-Chief Sara Ivens to negotiate a tell-all interview with the publication? Well, multiple sources predicted so. Yes or no? Only time will tell.

Only days after report on Brit's tell-all interview with OK! Magazine made its way to public, rumors are abuzz that the session had gone bad. Multiple sources claimed it as "a complete disaster" that could possibly ruin her career in the industry. It is reported that Brit's behavior during the interview was "nothing less than a meltdown."

News
>
Movie News
July 24, 2007 05:12:31 GMT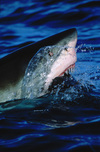 Bringing back the annual program to its audience, Discovery Channel is going to once again hold its famous "Shark Week" this year, set to enter its twentieth anniversary of broadcast.

Hosted by Les Stroud, the week-long celebration of sharks will kick off on July 29, 2007 with the airing of "Ocean of Fear: Worst Shark Attack Ever", the true story of the U.S.S. Indianapolis where most of the men stranded at sea were killed by sharks after the ship sank, at 9 PM.

News
>
Music News
July 24, 2007 04:39:37 GMT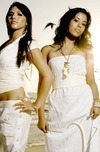 Another sisterly act has entered the music world. , a pop group consisting of cousins Jessica and Janelle Martinez are two but "Bratz", although their debut single "Rockstar" is made the official soundtrack of the movie.

From being everyday teenager to one of the artists signed to Geffen, the Spanish duo admit they are in temporary shock of how fast things can get on. "None of this has hit either of us yet," said 18 years-old Janelle. "I feel like I'm dreaming and someone needs to wake me up." The next thing they know are busy days recording songs, shooting music videos, and make promotional appearances.

News
>
Celebrity Gossip
July 24, 2007 04:22:37 GMT

and , both come from different field of jobs, are teaming up to combat childhood obesity. The rapper and actress have agreed to lend their names as Honorary Co-Chairs to the 4th annual Children's Sports & Fitness Expo, aimed to combat childhood obesity by engaging children in over 25 sports activities and nutrition classes, which will take place on Saturday, September 29th later this year.

Based on the statistic released by the New York City Department of Health, there are at least of New York City school children who either overweight or obese. In learning the danger of childhood obesity Vincent Ferguson, president and founder of Body Sculpt of New York, Inc., a not-for-profit health and fitness organization, then created the Children's Sports & Fitness Expo.

News
>
Movie News
July 24, 2007 03:57:25 GMT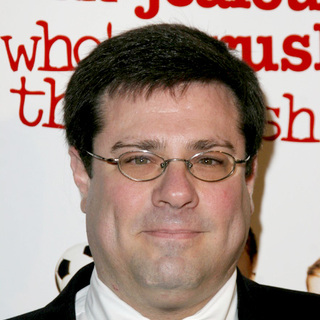 Ready to pump out the moviegoers' adrenaline, Andy Fickman has given his commitment to direct "Witch Mountain" for Walt Disney Pictures, a modern re-imagining of the studio's classic 1975 adventure movie "Escape to Witch Mountain."

Based on a science fiction novel by Alexander Key, the original focused on a pair of siblings endowed with paranormal powers, who go on the run from a diabolical group of men who wish to exploit their abilities. The flick later hatched a sequel in 1978, "Return to Witch Mountain", as well as made-for-TV movie "Beyond to Witch Mountain" in 1982.

News
>
Celebrity Gossip
July 24, 2007 03:47:30 GMT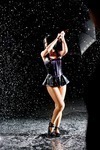 does know how to cash in while she's hot. Following the success of her hit single "Umbrella", which topped the US singles chart for 9th week and recently enters its 10th week in the UK singles chart, the R&B singer is branching out, having her name licensed to a new product, umbrella.

On her new venture, Rihanna is teaming up with clothes company Totes to bring out her own collection of umbrellas.

News
>
Celebrity Gossip
July 24, 2007 02:50:11 GMT
What should be a big music celebration turned into nightmare for and . The fellow hip hop stars were arrested Sunday night July 22nd at almost the same time and place, both for possession of .40-caliber pistols.

The best-selling rappers were arrested Sunday night shortly after Lil Wayne's concert at the Beacon Theatre, where Ja Rule made a surprise guest appearance singing together their hit "Uh Oh". According to the explanation given by a spokesperson for the New York Police Department it is said that Ja Rule was stopped for speeding at 10:30 p.m. A further search conducted by the authority found out his 2004 Maybach luxury car had no insurance and a suspended registration.

News
>
Celebrity Gossip
July 24, 2007 02:08:36 GMT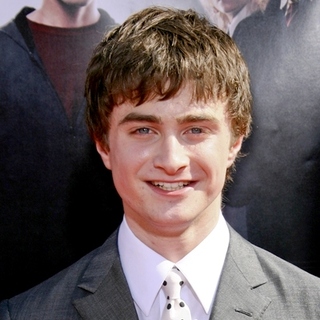 The celebration is double for , or triple maybe. The Harry Potter star surely is on the seventh heaven now that the fifth installment of his film, "," ranked 2nd on the weekend North American box office by Sunday July 22nd, taking in $32.5 million. Greater than that, the young actor also celebrated his 18th birthday Monday July 23rd, thus made it official for him to gain access to his £20 million fortune.

Won't reveal details on how he would celebrate his big birthday, Radcliffe does say "I'll definitely have some sort of party. Hopefully none of you will be reading about it."

News
>
Movie News
July 23, 2007 09:53:09 GMT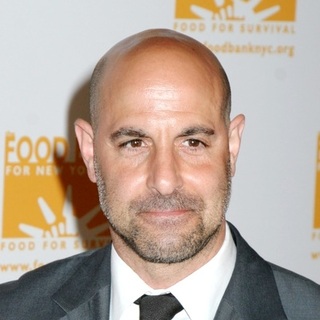 Set to put an antagonistic role in his acting resume, "Road to Perdition" star is reportedly engaged in negotiations to portray the pivotal role of killer George Harvey in "", which DreamWorks Pictures is currently gearing up for production.

Project has already signed newcomer as Susie Salmon, a teenage girl murdered by Harvey, as well as Hollywood stars and who will play the teen's parents. Story, based on Alice Sebold's best-selling 2002 novel, centers on Salmon who finds herself in the afterlife where she later observes her family also her killer from.

News
>
Movie News
July 23, 2007 09:22:07 GMT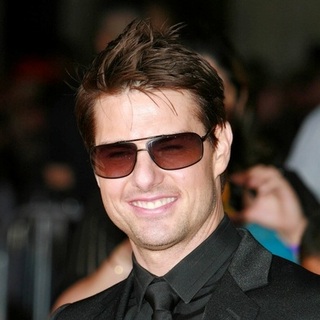 Eager to have a Hollywood household name to headline the project, Columbia Pictures is reported to plant hope on to play the titular character in its spy-thriller feature "Edwin A. Salt", setting it as a potential vehicle for the mega-star.

Written by Kurt Wimer, project concerns Salt, a CIA agent who is fingered as a Russian sleeper spy and gets chased by superiors who are convinced he is out to assassinate the president. Eluding the capture, he then sets out to reunite with his family while struggling to prove someone else is the traitor.

News
>
Celebrity Gossip
July 23, 2007 09:09:45 GMT

It's on. The party has been kicked off. And there they were, and wife , as well as Hollywood celebrity couples, , , , and , joining together to cheer the British power couple's arrival in Los Angeles.

They posed together at the Museum Of Contemporary Art in downtown Los Angeles on Sunday July 22nd, where a red carpet was rolled out at the entrance with a small group of police patrolled streets for blocks. The lightings, music, and floral arrangement, the bash would even more complete with star-studded guests.

News
>
Movie News
July 23, 2007 08:47:26 GMT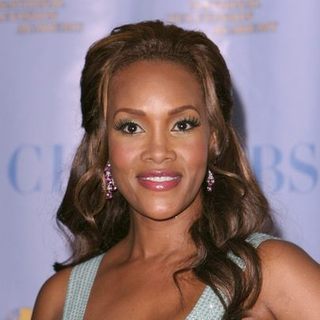 As filming has already begun on 's new vehicle "", a number of acting talents have reportedly been picked up to accompany the pop sensation in the cast of the comedy apart from the previously-announced Jill Marie Jones.

On the female side, names hired include , Cheri Oteri, Olesya Rulin, Keiko Agena, and Aimee Garcia while , Ryan Sypek, and Gary Grubbs are rounding out the male cast.

News
>
Movie News
July 23, 2007 08:01:25 GMT

Going to his next big screen stint after that in "", has signed on to both produce and star in a Japan-set immigrant drama entitled "The Shinjuku Incident", Variety has revealed.

Not much is known about the flick's story apart from the fact that it will be set in the 1990s and feature lives of Chinese immigrants in Tokyo. Meanwhile, Hong Kong filmmaker Derek Yee Tung-sing has been hired to direct under Chan's JCE group banner with Emperor Motion Pictures taking care the international markets.

News
>
Movie News
July 23, 2007 07:34:23 GMT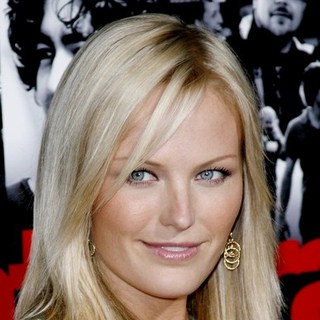 Talks on "" cast seems to never reach an end despite the building expectation on the revelation of the lineup at the upcoming San Diego Comic-Con held July 26-29 this year.

Latino Reviews has learned from its chronic scooper that Canadian actress has secured a starring slot in the long-gestating superhero movie as Sally Jupiter aka The Silk Spectre. The heroine is described to be a former crime-fighter who lives with the powerful entity Dr. Manhattan, said to be played by .

News
>
Celebrity Gossip
July 23, 2007 06:56:45 GMT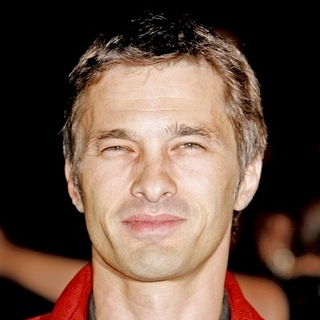 It's been months that they ended their romance, but has just come to realization that he made a mistake in splitting with .

The French actor is reported to tell friends, none of the most beautiful women he has ever dated compares to Minogue. "Martinez told a friend Kylie is everything any man could want in a woman - beautiful, charming, hugely talented - and that he was certain he wanted to spend the rest of his life with her," the Sunday Mirror quoted a source close to the actor as saying.