News
>
Celebrity Gossip
October 14, 2006 03:34:11 GMT
Prom magazine decided not to use singer and reality television star on their upcoming annual edition. Not without reason but it is the star's scantily-clad appearance on the cover of FHM's November issue wearing nothing but a skimpy bikini that prompted the publication to take the step.

A teen-focused magazine, Prom drops Hogan from its cover, citing her image was not appropriate for their audience. "We don't feel up to taking thousands of telephone calls from the upset mothers of our young promers," spokesman Aaron Bernick said in a statement. The magazine, however, has booked to replace her but this will then result in the postponement of its November deadline and publication until January next year.

News
>
Celebrity Gossip
October 14, 2006 03:05:35 GMT
Just after gaining preliminary custody of a 1-year-old Malawian boy, and her husband Guy Ritchie flew out of the southern African country Friday Oct 13th at 2 a.m. without their adopted son David Banda. The child reportedly has been left in the care of Madonna's entourage.

Meanwhile, Madonna's publicist, Liz Rosenberg confirmed the adoption plans, released a statement confirming, "Madonna and her husband Guy Ritchie have been granted custody of their son David. Final legal arrangements are being made to bring him home to his new family".

News
>
Movie News
October 14, 2006 02:56:10 GMT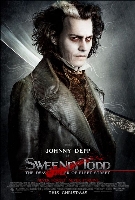 Fresh from his appearance in "", is heading to his next acting stint. The British actor is currently engaged in negotiations to star in "", an adaptation of Stephen Sondheim's musical stage production composed based on Christopher Bond's 1973 play of the same title.

If a deal is reached, Cohen will likely be billed as Signor Adolfo Pirelli, the strong competitor of the title character, played by , in the haircutting world. The story itself concerns Todd who seeks out revenge on the judge who has wrongfully imprisoned him.

News
>
Celebrity Gossip
October 14, 2006 02:29:42 GMT
On the wake of the shocking announcement she made, which is about her divorce and withdrawal from the popular ABC show "Dancing With The Stars", here comes details of the divorce paper filed Thursday Oct 12th in Williamson County, Tenn.

Sara, who is a Platinum-selling country artist, filed for divorce from her husband of 13 years, Craig Schelske, accusing him of committing adultery and verbally abusing her. Among the claims made by the singer in the filed documents are, that Schelske "has frequently verbally abused, emotionally abused and harassed wife", "frequently watches pornography" on the family's computers, keeps more than 100 photos of himself "posing with his erect penis" and "there are several photographs showing him having sex with other women".

News
>
Movie News
October 14, 2006 02:18:18 GMT
A shocking decision has been made concerning the cast in "", a big screen adaptation of the popular, long-running TV series. Variety learned that the lineup has been scrapped with the exception of , who is still billed as J.R. Ewing, making all plans concerning the film's production be put on hold.

With this change of direction, it is confirmed that and , who have been cast to play Bobby Ewing and Miss Ellie, respectively, are no longer included in the list. In the meantime, helmer Gurinder Chadha opts to wait for the new cast before making final decision whether she will stay in the project or not.

News
>
Movie News
October 14, 2006 02:14:11 GMT
More big-screen projects are about to come out from Fox 2000. Barely reported to make "", the company now is set to develop another titled "" from comedy spec script written by Kim Barker.

In bringing up the feature to the surface, Barker has been attached to do a quick rewrite of her own script with an eye to start shooting next year. Meanwhile, Nicholas Osborne and Trevor Engelson of Underground Films are both set to executive produce.

News
>
Movie News
October 14, 2006 02:09:16 GMT
Rogue Pictures gets a big project to work on. The company has reached a deal with prominent director James Cameron to co-write and produce the man's big screen production, "James Cameron's Sanctum", a live-action drama made in high-definition 3-D.

Producing via his Earthship Productions with Andrew Wight, Cameron is currently rewriting the film's script with John Garvin. Meanwhile, directing matters is handled by Gary Johnstone who previously shared helming duties with Cameron on TV documentary "Expedition: Bismarck."

News
>
Movie News
October 13, 2006 09:35:53 GMT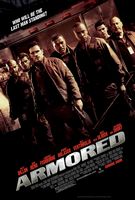 Landing another deal, Screen Gems is set to develop a new film project titled "" as it has successfully secured rights to this James V. Simpson's spec script.

Intended to be a gritty drama, the feature takes a look on a young armored car guard who gets persuaded by his veteran cohorts to empty a truck containing $10 million. So far, there are no confirmations yet dealing with the cast members and director.

News
>
Movie News
October 13, 2006 09:20:37 GMT
Apparently Simon West has his attention focused on book-based film project this time. The English filmmaker has recently picked up the movie rights to a Mark Haskell Smith's novel via his Simon West Productions with an eye to direct.

Titled "Salty" just like the book's name, the picture will revolve around a reformed sex-addicted bass player who is dragged by his ex-supermodel wife for a vacation in Thailand. While spending time there, his wife unexpectedly gets abducted by Thai pirates raising money to buy a new boat. So far, there is no word yet on cast lineup.

News
>
Celebrity Gossip
October 13, 2006 09:06:31 GMT
No body's perfect and is just one among the many people who once make a mistake in their life. The singer, during an appearance on "The Late Show With " on Wednesday Oct 11th, admitted MTV's "Newlyweds: Nick & Jessica" was a mistake.

Slammed the reality show as a "dumb idea", Lachey insisting it was partly responsible for breaking up his marriage to . "It was among the dumber ideas I think I've ever seen executed in history", he told Letterman. "For a while we actually enjoyed doing the show (but) it just got to a place where it was so invasive, it became a problem."

News
>
Movie News
October 13, 2006 08:50:31 GMT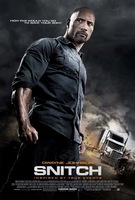 Piling up more new film projects, New Line Cinema has satisfyingly optioned a spec script written by Justin Haythe entitled "", The Hollywood Reporter has revealed.

Taking inspiration from the true events chronicled in a PBS "Frontline" documentary, the picture concerns a devoted father who goes undercover in the drug world when his son is sent to jail for 30 years after being set up in a drug transaction.

News
>
Celebrity Gossip
October 13, 2006 08:47:27 GMT
New rumors surface by the hour that is dating British billionaire Nat Rothschild. According to the Daily Mail the actress and the 35-year-old man were spotted dining at Wilton's restaurant in London earlier this week.

The evening the couple was seen having dinner together, a source stated that, "Natalie and a female friend pulled up in a chauffeured Audi at around 9 pm and went into the restaurant. Nat (Rothschild) arrived on foot five minutes later."

News
>
Celebrity Gossip
October 13, 2006 08:33:29 GMT
has found new love and so does ex-boyfriend . The model is hooking up with "The Hills" star .

It is just one week after his break up with Richie that the hunk was spotted with Lauren, who also is his ex-girlfriend 's nemesis.

News
>
Movie News
October 13, 2006 08:30:40 GMT
Director John Moore is eyeing his next directorial stint. According to Variety, the Irish filmmaker is now engaged in negotiations to helm a Regency Enterprises' new project of "", which formerly titled "Splinter Cell."

Depicting a story of a former CIA agent who takes one last mission while being haunted by the murder of his mentor, the picture has already enlisted "Exorcist: The Beginning" writer William Wisher to pen the script. Meanwhile Jeffrey D. Apple will seat as one of the producers.

News
>
Celebrity Gossip
October 13, 2006 08:03:57 GMT
Just a week after breaking up with , her beau of two months, has reportedly found love again, this time in a French magazine editor Samuel Plouchart.

Richie was photographed with Plouchart, the fashion editor of French magazine Citizen K, dining and shopping in Beverly Hills, California.