News
>
Movie News
August 22, 2007 02:42:22 GMT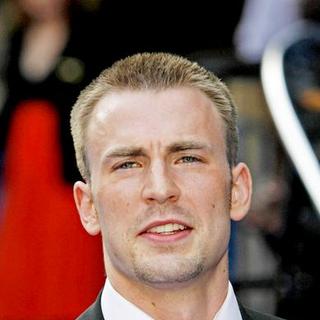 Constructing a promising lineup of cast, filmmakers of "" have successfully signed bright talents of , , , and to all take starring parts in the movie, Variety has reported.

Story follows a group of young American ex-pats who possess telekinetic and clairvoyant abilities as they hide from a U.S. government agency in Hong Kong and band together to try to escape the control of the division.

News
>
Celebrity Gossip
August 22, 2007 02:41:07 GMT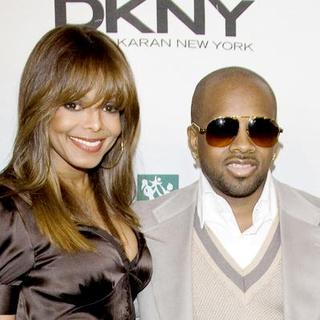 has secretly married her longtime boyfriend , it has been reported. According to internet reports the couple wed in a secret ceremony over the weekend.

The songbird and the hip hop mogul are reported to have exchanged vows in a secret ceremony in front of friends and family in an undisclosed location on Saturday afternoon August 18th. No comment just yet from the couple concerning the marriage report.

News
>
Celebrity Gossip
August 22, 2007 02:17:42 GMT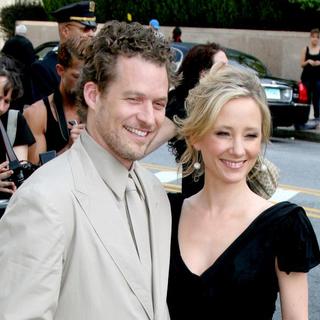 It appears that and James Tupper are taking their relationship into the next level. The lovers are reportedly moving in together in a house in Vancouver, Canada which he has just bought.

The actor let slip their getting together under one roof to the Vancouver Sun, telling the local newspaper "it feels a little bit like heaven."

News
>
Movie News
August 21, 2007 09:38:40 GMT
Featured in a recent write up on USA Today's "Celeb Watch with Will Keck" alongside his "" co-star , has openly unveiled few tidbits about the highly-anticipated project which will hit theaters on Christmas Day 2008.

Set to check out from NBC's series "Heroes" for a while in November to undergo 85-day shoot for the sci-fi flick, the actor informed that eleven stages have been built on the Paramount Lot and two weeks out of the shooting schedule would be spent for filming in Iceland.

News
>
Movie News
August 21, 2007 09:06:21 GMT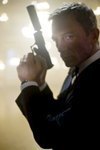 Hot from the filming at Palio di Siena in Tuscany, Italy last week, filmmakers of "Bond 22" are now being speculated to look for more shooting locations around the country to be used as additional settings for the movie.

Report posted by ANSA.it suggested that those in charge for the flick have explored areas around the Basilicata region of southern Italy and, to be specific, have visited the town of Craco plus the viaducts of the Montecotugno di Senise dam as well as the road around San Biagio and Maratea in the province of Potenza.

News
>
Music News
August 21, 2007 08:54:31 GMT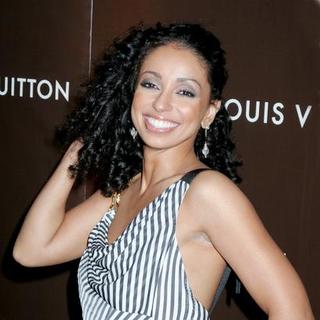 In anticipation of her new album's release, has conducted a video contest for her fans. Entitled "Do you think you have what it takes to go on a date with Mya?", it gives fans a chance to meet her in person and spend a quality time with her.

The basic rule is quite simple. Submit a 30 seconds video clip stating your name, age, height and the reason why you should be Mya's date. Once you're satisfied with the footage, upload it to . Only those 18 years and above contestants are allowed to participate.

News
>
Music News
August 21, 2007 08:18:42 GMT

While the come up of 's pop come back is still blurry, the singer's latest work can be spotted in a collaboration with British electronic musician . A track called 'I Talk Too Much', which is included in Jack's January-released album '', features Kylie's voice in the background.

The song has had its original version that featured the voice of Jack only. This reworked piece although having little and considerably faint voice of Kylie, sports brighter and stronger definition in terms of harmony. It is only available in the U.S. release of 'Overtones' and is still not yet determined to be a single.

News
>
Movie News
August 21, 2007 08:08:22 GMT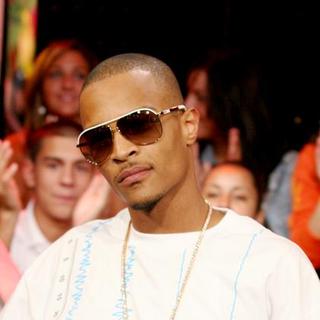 Manages to keep his plate full for some time ahead, rapper-turned-actor recently revealed to MTV that he has added two more film projects into the roster and would begin shooting them within the next several months.

One of the two appears to be titled "Once Was Lost", which the Atlanta native described as a coming-of-age feature about "the relationship, the bond that was created from two very unlike characters."

News
>
Music News
August 21, 2007 07:47:30 GMT

's new album '' has begun taking shape as he announced the official release date. The singer's first album in four years will not arrive in October as many have reported but on November 20 through Warner Bros Records.

For this album Seal has changed direction slightly to more up tempo beats to eliminate the perspective that he's known for ballads only. "Over the years I've somehow become more known for my ballads which I also love doing but dance music has always been close to my heart," he said earlier this year.

News
>
Movie News
August 21, 2007 07:29:22 GMT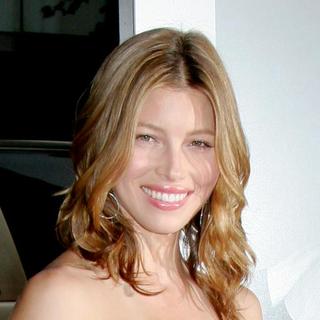 Has long distanced herself from showing extra skin for a shoot since her topless picture in the 2000 Gear magazine, appears to have a change of mind on the matter.

According to US Weekly, the beauty has already "signed a contract that explicitly details the bare minimum fans will see" in her role as a single mother stripping to raise money for her terminally ill son in ensemble drama "." Scenes made for this flesh-showcasing reportedly will include shots of her breasts as well as her bottom in side view only.

News
>
Music News
August 21, 2007 06:51:01 GMT

and 's promise to return as a duo in a brand new album has finally come to fruition. A new single called 'Designated Driver' from the album, now dubbed 'Face/Off', has leaked online and is predicted to be the lead single from the joint project.

'Designated Driver' is another hip-hop beat song that sees the singers, who started as teen sensations, all grown up both musically and lyrically. Although it's not the first time both have brought up girls issue in their songs, this would be one of the firsts Bow Wow to ever include the word 'a**' in his lyrics.

News
>
Movie News
August 21, 2007 06:40:23 GMT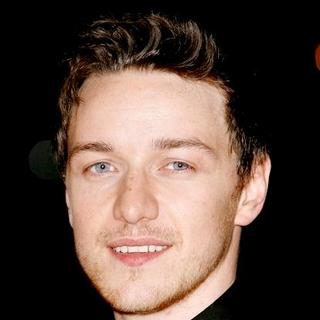 Speculations on Scottish actor to play Montgomery "Scotty" Scott in "" are getting stronger by now as U.K.'s Sunday Mirror has come up with a claim stating the thesp is indeed set to be the Starship Enterprise's chief engineer for the project, which will be the eleventh big screen entry in the hit sci-fi series.

Saying "" star will portray the young version of Scotty, the paper further pointed out that the movie would mark the first time a real Scot portraying the character, known among Trekkies to possess a thick Lowland Scottish accent, being played before by late Canadian actor James Doohan.

News
>
Celebrity Gossip
August 21, 2007 06:39:18 GMT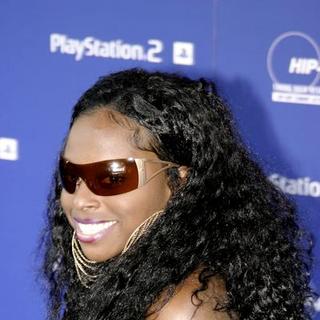 In a more shocking news than her being accused of lying to police during a traffic stop, is reported pregnant and getting married.

The troubled rapper has confirmed earlier rumors that she is in fact pregnant, telling the NY Post "I'm getting married in September. I'm pregnant." She, however, remained tight-lipped on how far along she's carrying nor does she let slip the identity of her husband to be.

News
>
Music News
August 21, 2007 06:15:17 GMT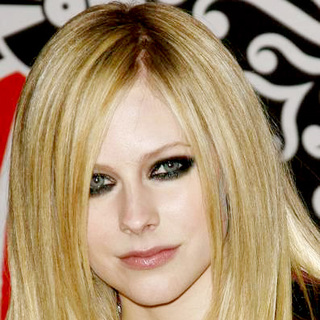 Combining renowned female artists with new and upcoming ones has resulted in GirlFrenzy Festival, a musical event to take place October 27 at Verizon Wireless Amphitheater, Irvine, California. Among those to take the stage are , and .

Fiona Apple, who is working on her fourth studio album, is also on the bill along with lesser known and Antigone Rising, concert promoters announced on Monday (August 20). This event was established by Right Arm Entertainment that has gained reputation through its Rock on the Range festival last May.

News
>
Celebrity Gossip
August 21, 2007 05:10:54 GMT
is engaged to marry. The Academy Award-nominated and Emmy Award-winning actress is engaged to her longtime boyfriend Marc Schauer.

"They are very happy," a representative for the movie star tells E!, confirmed that Marc popped the question last week. No date has been set for the nuptials though. The marriage will be the second for Linney following her divorce from her first husband David Adkins in 2000.