News
>
Celebrity Gossip
December 14, 2007 07:45:43 GMT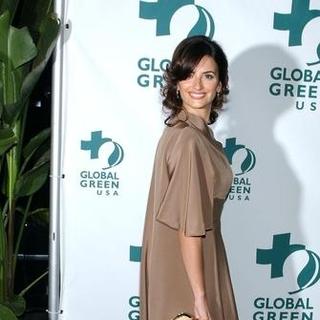 Has been dominating media headlines with her being romantically linked to actor , has earned a new honor that is Hollywood's new style queen. The Spanish actress has been picked as one of the most consistent best dressers on Tinseltown's red carpets by In Touch Weekly.

On Cruz's picking, In Touch editors claimed "Penelope plays up romance. She steams up the red carpet in strapless gowns that play up her decolletage. A true girlie-girl, Penelope loves to play dress-up in romantic styles by classic designers like Chanel and Valentino, and look like the movie star she is."

News
>
Celebrity Gossip
December 14, 2007 07:29:12 GMT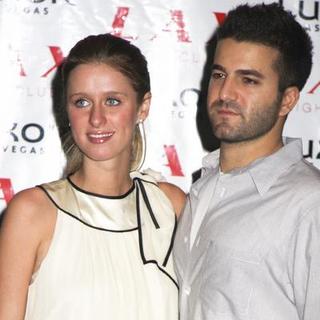 Rumor has it that is going to get engaged over the holidays.

Unlike sister who's still looking for the perfect man she could in love with and marry for the rest of her life, the other Hilton heiress has been in relationship with current boyfriend David Katzenberg for over a year now.

News
>
Movie News
December 14, 2007 07:27:41 GMT
Unleashing another treat to the fans and moviegoers alike, Paramount Pictures has launched a special widget for J.J. Abrams-produced "" containing an extended clip from the movie as well as a contest giving chance to be the first to see the flick.

The clip contains the complete scene during which lead character Rob is at his party, followed by the horrible incident that cuts down the Liberty statue's head, all shots presented without any edits or cuts. Take a peek on the piece now down below.

News
>
Celebrity Gossip
December 14, 2007 07:13:18 GMT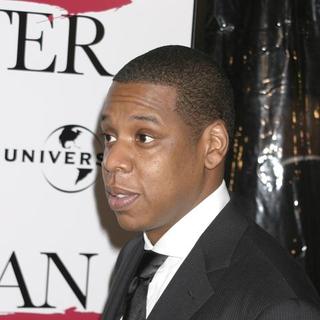 Has become an expert in music and is a successful entrepreneur, it appears that can never have enough just yet and thus has been planning to be the next Donald Trump.

The rap icon, who has helped catapulting numbers of musicians into worldwide fame, is now about to become a hotel mogul. Has been buying up a chunk of land in Manhattan's upmarket Chelsea through his company, J Hotels, reportedly worth $66 million, Jay-Z is said to be planning on turning it into a hotel or art gallery.

News
>
Celebrity Gossip
December 14, 2007 06:37:12 GMT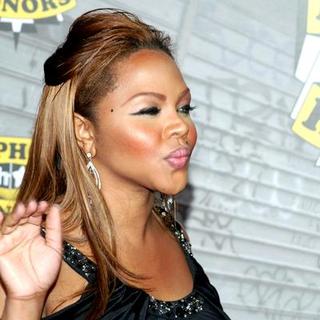 is having a new career choice. The rap star, best known for her 1996 album "," is invading the world of fashion, about to come out with her own line of fur.

Braves the wrath of animal rights group PETA, she's naming her new collection of fur Royalty Fur, which will be a range of clothes and accessories all made from animal pelts.

News
>
Music News
December 14, 2007 05:56:19 GMT
of the had injured her ankle, sending the band to pull out of a TV special which is part of the group's reunion schedule. The 'Baby Spice' twisted the ankle while performing on-stage on the last show at Las Vegas' Mandalay Bay Events Center.

They were slated to appear on BBC's Strictly Come Dancing on Saturday, December 15 to mark the beginning of the U.K. leg of their tour. The performance at London's O2 which is scheduled at the same night is still in doubt although Bunton said yesterday, "I'm sure to make a speedy recovery, so see you all at The O2 arena!".

News
>
Celebrity Gossip
December 14, 2007 05:48:38 GMT
Best known for her role as Marissa Cooper in the American television series "The O.C.", braves the challenges to invade the big screen before then secures herself some starring roles in such film projects, as "", "", and "." In between times promoting the latest-mentioned flick, the actress sat down for an interview with Maxim Magazine.

Discussed her venture into the movie business to the magazine's January 2008 issue, Mischa said that "Even if I was a precocious teenager, it's a New York vs. L.A. thing. I never experienced the 'anything goes' chaos we sold on The O.C.," adding her character Marissa "was a nut case. I didn't have much in common with her. In New York I'd want to go out at 15 or 16, but I got it out of my system."

News
>
Movie News
December 14, 2007 04:53:37 GMT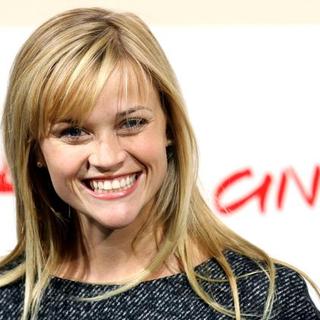 is reportedly in talks to join the cast of "Night at the Museum 2: Escape from the Smithsonian". According to reports, the 31-year-old Hollywood leading actress is being persuaded by the 20th Century Fox to portray Amelia Earhart.

Meanwhile, the movie sequel of "" which is directed once again by Shawn Levy is written by Robert Ben Garant and Thomas Lennon, the writers of "Night at the Museum". It will be filmed at the museum complex in Washington, DC and is going to be released on December 18, 2009 despite the fact that the original release date was scheduled on May 22, 2009.

News
>
Music News
December 14, 2007 04:37:48 GMT

With their fourth studio album in near completion, spared some time to work on a Christmas song titled '2000 Miles'. The single which is a cover of ' 1983 classic is posted on the band's for fans to listen.

On their decision to go for a cover instead of an original material, vocalist Chris Martin said, "We love Christmas songs, but every time we try and write one it's awful. So we cover them. Well, once or twice actually. The one song I would most liked to have written is 'Fairytale of New York' by de bloody Pogues of Ireland."

News
>
Celebrity Gossip
December 14, 2007 04:18:35 GMT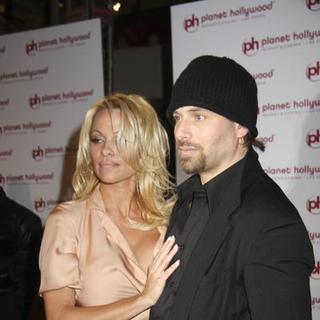 has shot down reports she and husband Rick Solomon have signed a deal to star in a new reality TV show for E!

The former "Baywatch" star and her new husband Solomon were reported to be producing and starring in an as-yet-untitled series to debut in the spring of 2008 on the celeb-drenched cable channel which will follow them around Vegas as they balance their non-stop party life, while showing their family life with their children from their previous marriages.

News
>
Music News
December 14, 2007 04:05:05 GMT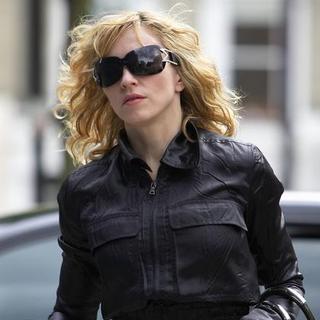 Twenty six years after she jumped into the music business, is finally eligible to be inducted to Rock and Roll Hall of Fame. The singer who signed to Sire Records in 1982 will join other artists who have released their works more than quarter of a century ago.

Those in the list for the 2008 batch are , songwriter Leonard Cohen, instrumental rock band The Ventures and English beat group The Dave Clark Five. They will all be hailed on March 10 in the induction ceremony which is held at New York's Waldorf Astoria hotel.

News
>
Celebrity Gossip
December 14, 2007 03:34:39 GMT

, , , Trae and Willie D of the Geto Boys were among thousands of families and friends saying farewell to in a funeral held Thursday, December 13 at the Robert A. Bowers Civic Center in the rapper's southeast Texas hometown of Port Arthur.

As the funeral service was about to begin, instrumentals of the music that made Pimp C famous were played over the sound system and when the music stopped playing the Rev. John R. Adolph began a prayer. The religious ceremony also included the reading of a resolution by the mayor of Port Arthur and remembrances by Jeff Sledge of Jive Records and Pimp C's mother, Weslyn Monroe who said her only son was in heaven.

News
>
Movie News
December 14, 2007 03:32:29 GMT
"" leads the pack on the 2008 Golden Globes nominations. On Thursday, December 13, in the 65th annual Golden Globe Awards' nominees announcement, the drama movie was announced to be the receiver of seven nods, including Best Drama Picture, Best Director for Joe Wright, Best Screenplay for Christopher Hampton, and Best Original Score for Dario Marianelli.

However, unlike on other Golden Globes, this time "Atonement" will have to face hard competitions from six other nominees, including the two film critics' favorite movies, "" and "", as the Hollywood Foreign Press Association declared that they are breaking the tradition of listing 5 nominees for Best Drama Picture. The remaining competitors are "", "", "" and "".

News
>
Music News
December 14, 2007 03:27:39 GMT

Island Def Jam has announced that 's new album will be titled '' and will be dropped in stores on February 26. The single 'Feedback' meanwhile, will take its first impact on the radio outlets on January 7.

Stated in the press release is the involvement of Janet's boyfriend , , Stargate, Tricky Stewart, and Rodney Jerkins in the production of the album. The whole album is executive produced by Antonio "L.A." Reid, the chairman of the label.

News
>
Music News
December 14, 2007 03:04:14 GMT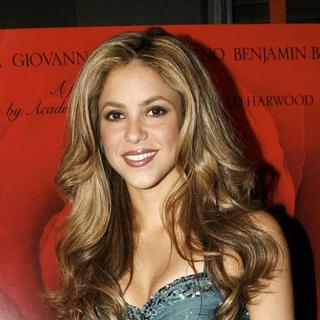 nails a nomination at 65th Annual Golden Globe Awards for her composition for the score of -starring drama flick '', sharing it with Brazilian composer Antonio Pinto.

Her song which is titled 'Despedida' is running for 'Best Original Song', the same category that also put 's 'Grace is Gone' and 's 'Guaranteed', soundtracks to '' and '' respectively.