News
>
Music News
May 18, 2007 09:12:02 GMT
In what has been a hard thing to do, manages to pass through the surveillance of Chinese government to have a concert there. The "Dirrty" singer has been given the green light to appear at Shanghai's Grand Stage on June 26.

A source told E! Online: "Not every foreign artist has the luck to win Beijing's approval and Christina's sexy performance had been a concern when applying for permission to perform." It is still not known what adjustable features will be made to suit the culture but a source claimed that all of the necessary government approvals have been obtained and tickets are rolling soon.

News
>
Celebrity Gossip
May 18, 2007 09:02:16 GMT
shows the good side of her as an entertainer, writing a thank you letter to her fans posted on her official Website Wednesday May 16th.

The message, posted alongside a photograph of herself in a blonde wig, topless with gloved arms covering her breasts, read "The reason for this letter is to let everyone know that their prayers have truly helped me. I am so blessed that you care enough about me to be concerned and will continue to live in this brighter state with all of you by my side during this trying time."

News
>
Movie News
May 18, 2007 08:50:35 GMT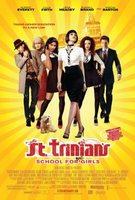 Manages to secure a slot in the swelling lineup, has reached deals to take part in comedy flick "", joining those like , , , , and Jodie Whittaker, The Hollywood Reporter has learned.

A new film take on the classic British comedy franchise that spawned several popular movies in the 1950s and 1960s, the picture presents a story about a motley crew of ungovernable girls studying at the infamous school who tries to save the institution from financial meltdown with their wit and ingenuity. Also onboard to star are model , comedian , and U.K. pop act .

News
>
Celebrity Gossip
May 18, 2007 08:30:12 GMT
The "Desperate Housewives" are about to greet their Spanish fans.

Univision, one of the top five broadcast networks in the United States, and Disney-ABC International Television Latin America, the international television distribution and production arm of The Walt Disney Company, are teaming up to make the Spanish-language of the hit TV series.

News
>
Movie News
May 18, 2007 08:15:20 GMT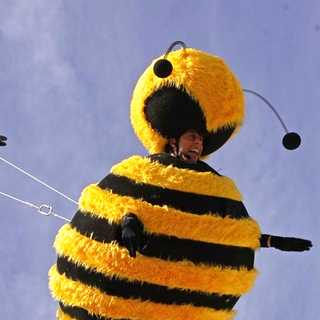 Repeating the PR stunt it previously did on 2004's "", DreamWorks Animation once again gives different color at this year's Cannes Film Festival as it held promotion for its latest animated work "" Thursday, May 18 at the beach of the Carlton Hotel on the Croisette.

In a way that could be described as hilarious yet memorable, star , who voiced a bee named Barry B. Benson in the feature, got himself dressed as the hairy insect to perform a stunt flying on a metal cable from the hotel down to the Croisette with fellow funnyman , who also serves as a voice in the film, emceeing the event from the end of the Carlton Pier.

News
>
Movie News
May 18, 2007 07:28:32 GMT
About to be seen once again as Tia Dalma in "" late this month, is reported by MTV to have given her agreement to co-star in Fox Searchlight's high-profile thriller drama "The Night Watchman", previously known as "Night Watch (2008)."

With this inclusion, Harris then is joining the likes of , , , , rapper , and in the cast. Pic will find Reeves portray an alcoholic veteran LAPD cop who gets framed by his former mentor, played by Whitaker, in the murder of a fellow officer.

News
>
Celebrity Gossip
May 18, 2007 07:27:15 GMT
The wedding bell will soon ring for and fiance Blake Fielder-Civil as the couple reportedly is planning to wed in Miami this weekend.

The pair has with a group of six friends flown to Miami last weekend to prepare for the big day. The small group of wedding guests has been sworn to secrecy about the impending ceremony.

News
>
Celebrity Gossip
May 18, 2007 07:10:37 GMT
It's a wedding, again, for . The soul singer reportedly is about to wed longterm boyfriend Willie Wilkerson Jr.

The wedding speculation is in all probabilities inspired by the fact that Aretha was seen having wedding dress fittings in New York. She was spotted out shopping with her businessman fiance.

News
>
Celebrity Gossip
May 18, 2007 06:44:22 GMT
This just in. and boyfriend Joel Madden split, it has been reported.

Rumors are swirling that the twosome, who has out of the public eye together, reportedly broke up following a difficult relationship after the pair made an appearance at last month's MTV Australia Video Music Awards.

News
>
Celebrity Gossip
May 18, 2007 06:25:38 GMT
spills the bean on her pregnancy to People. The Czech supermodel and actress, greater than all, also reveals the sex of her baby.

Openly revealed she and boyfriend Gregorio Marsiaj are expecting a baby boy, the beauty said at a Chopard dinner at the Cannes Film Festival on Wednesday evening May 16th, "I am so excited. I cannot wait for motherhood."

News
>
Movie News
May 18, 2007 06:24:31 GMT
FFollowing the submission of a new TV spot for the flick online at Moviefone, Warner Bros. Pictures has delightfully launched the new official and sites for the highly-anticipated "" on the web.

Both sites feature new wallpapers, photos, and media as well as the synopsis and trailer of the movie. In the meantime, fans can also enroll in to get access to download wallpapers, skins, banners, images, and buddy icons while sending messages that will appear on the front page of the site.

News
>
Celebrity Gossip
May 18, 2007 05:52:18 GMT
Among his many fellow male celebrities, is the best in case of body shape. The actor has been voted the 1st in the poll conducted by In Touch Weekly on the Sexiest Guy of Summer 2007.

On why he's chosen the 1st is because he's a hunk who has admitted he's keen to settle down after splitting from actress girlfriend September last year.

News
>
Movie News
May 18, 2007 04:49:01 GMT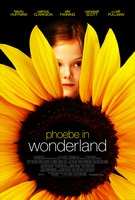 Making up a really promising lineup of cast, , , , and are all coming onboard to bring highlight to a comedic feature entitled "", Variety has learned.

Fanning will play a rebellious little girl who clashes with the rule-obsessed authority figures in her life while Clarkson is billed as her unconventional drama teacher whom she seeks enlightenment from. No words yet on the roles Huffman and Pullman are going to portray.

News
>
Movie News
May 18, 2007 04:47:54 GMT
Both are striking actress possessing remarkable acting talents, and have reached deals to star together in "", the biopic about the three Bronte sisters who all were known for their literary works.

Already had , , and Ben Chaplin lined up in the cast, the picture will likely follow the sisters as they emerge from beneath the wing of their eccentric, domineering father and their beloved brother's drug-addled demise to become history's most famous authors.

News
>
Movie News
May 18, 2007 04:46:45 GMT
Never ceases to promote the flick, Walt Disney Pictures has delightfully brought up a new trailer for "", its latest CGI animated feature made with Pixar, on the net.

Available in Japanese version at , the trailer surprisingly shows a full scene from the film as it introduces how Remy and Linguini form their friendship.