News
>
Celebrity Gossip
December 13, 2005 06:03:28 GMT
Irish actor is undergoing treatment for exhaustion and dependency on prescription medication. Speaking on that matter, the star's publicist, Danica Smith said in a written statement Monday that the medication was prescribed to Farrell after a back injury.

Won't identify the name of the treatment center, Smith said that Farrell went there by himself adding that he had completed filming his new movie "" but declined to provide any other details. "We ask that the press respect the privacy of Mr. Farrell and his family."

News
>
Celebrity Gossip
December 13, 2005 04:20:04 GMT
's old track "Thriller" not only is still remembered, but also honored as well. Approvingly, the set has been voted the Most Memorable Music Video Ever by viewers of MTV show The Box.

This of course becoming an extraordinary achievement remembering that the King of Pop has for many times involved in several legal disputes. Is it the beginning of the start? A sign for Jacko to once again dominate music industry?

News
>
Celebrity Gossip
December 13, 2005 03:50:49 GMT
Supposedly to hold her marriage with this summer, decided to postpone it just because of media fuss. "The reason we didn't get married this year was that we felt there was too much fuss being made and we wanted it to quieten down first." So Kelly said in a statement.

Plans to then tie the knot some time next year, the model-turned-actress insists that she has yet made any magazine deal to sell snaps of the ceremony. "There will be no multi-million-pound deal with Hello! or OK!" Kelly said.

News
>
Celebrity Gossip
December 13, 2005 03:29:07 GMT
Music isn't the only field puts deep concern on. Instead, the Irish rock band also is conscious about political and social issue. Thus, to honor their getting involved in those fields, members of the band as well as their manager Paul McGuinness have been given the Ambassador Of Conscience Award by Amnesty International.

Irene Khan, the Secretary General of the human-rights organization, commented "From Live Aid in 1985 and Amnesty International's 1986 Conspiracy Of Hope tour, through to Live 8 this past July, U2 has arguably done more than any other band to highlight the cause of global human rights in general and Amnesty International's work in particular."

News
>
Music News
December 13, 2005 03:05:31 GMT
Great person will always be remembered. also is a great person that years after his death, people are still remembering him and have a place in their heart for the musician. Bringing into life his appreciation to B.I.G., Diddy offers fans new tracks featuring the slain artist when "Notorious B.I.G. Duets: The Final Chapter" hits stores December 20.

The set, which is of the Bad Boy Entertainment/Atlantic Records, features the voice of Biggie with some of today's most popular artists and producers, including , , and . Moreover, there are also duets by music great , rapper Big Pun, and Biggie's most notable rival, .

News
>
Music News
December 13, 2005 02:47:00 GMT
is getting more serious about his music career. The star seemingly intends to be a famous singer besides only becoming a famous actor. Apparently, he is ready to release his new CD entitled "Unpredictable" on December 20.

Looking at its title, songwriter/producer promises a surprising album saying "People will recognize that they should take him seriously as an artist. His heart is in it. He really wants this." The 15-song project teams Foxx with a number of R&B and rap heavyweights, among them , , , , , and .

News
>
Celebrity Gossip
December 12, 2005 09:45:36 GMT
He used to make us laugh with his comedic skills, which is obvious to everyone that it also brings him to be one of the funniest, and most foul-mouthed, men in the world. Unfortunately, the Hollywood biggest star now makes us cry. died of a heart attack at age 65 Saturday December 10th, leaving many of his fans in a deep mourning.

Previously being taken to a hospital from his home in the San Fernando Valley, the comedian died after he's been ill for years with multiple sclerosis, a degenerative disease of the nervous system, Karen Finch his business manager explained. Marked his leaving, music producer said "He was the Charlie Parker of comedy, a master of telling the truth that influenced every comedian that came after him. The legacy that he leaves will forever be with us."

News
>
Celebrity Gossip
December 12, 2005 08:27:11 GMT
Oscar winning actress and , the singer reported to be her fiance, are set to marry next spring. The couple reportedly is planning a low-key ceremony on the beaches of the US Virgin Islands.

A source revealed as quoted by the Daily Star "Nicole and Keith are very happy together and are planning to wed as soon as possible. They are both busy with work commitments but are hoping to marry in the spring."

News
>
Music News
December 12, 2005 07:16:05 GMT
The all-girl band from Los Angeles, , again dominates UK singles chart with its "Stickwitu." This is the second time that the music group secures the top position on the chart, leading 's "Hung Up" to 2nd, followed by ' "Ugly" at 3rd.

Irish boyband stays in fourth spot with "You Raise Me Up," ahead of U.S. rock band who entering the charts in fifth with their "Juicebox." Meanwhile, American hip-hop act downs one place to No. 6 with "My Humps," followed by another new entry in 7th, which is Belgian dance band feat Edmee with "Listen To Your Heart."

News
>
Celebrity Gossip
December 12, 2005 06:50:00 GMT
Oscar-nominated actress and her celebrity pals, including , , , and , have all become masters of ceremony for this year's Nobel Peace Prize Concert in honor of International Atomic Energy Agency and it's chief Mohamed ElBaradei. Held Sunday Dec 11, the celebration is broadcast to about 100 countries and has become the cornerstone of three days of Nobel peace celebrations in Norway.

Praised Nobel peace laureate ElBaradei for his efforts to save humanity from nuclear weapons, Hayek commented "ElBaradei said the largest threat to world security and all of our futures is (nuclear) terrorism. There is nothing more pressing right now than a global effort for peace and control of these materials. I don't think there is anything more pressing ... than the future of mankind."

News
>
Movie News
December 12, 2005 06:14:46 GMT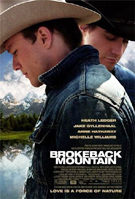 American Film Institute (AFI) has on Sunday named several qualified movies as its 10 best movies of 2005. Among those judged as the most outstanding motion pictures of the year is drama romance "." Also there are "," "," and "."

Besides them all, AFI also named the likes of "," "," "," "," "" and "." The AFI will then honor the creative ensembles behind each of the honorees January 13 at a luncheon at the Four Seasons in Los Angeles.

News
>
Movie News
December 12, 2005 04:51:04 GMT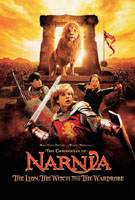 Taking in $67 million from its ticket sales, the new release adventure fantasy "" successfully wins the top position on the box office for the period of December 9 -11. With such attainment, the film based on the popular children's books by C.S. Lewis has become the second-biggest debut ever in a weekend in December.

Winning the 2nd position is "," an oil-and-politics thriller, scoring $12 million. No. 3 is "" with $10.3 million, one place ahead of "" at 4th with $77 million, surpassing "" at 5th with $5.2 million. Meanwhile, "" only takes in $4.6 million in its second week to debut at 6th, followed by "" at 7th with $3.9 million.

News
>
Movie News
December 12, 2005 04:08:49 GMT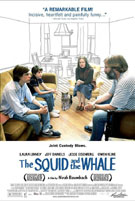 The 2005 New York Film Critics Online Awards meeting has been held on December 11, 2005. And here we provide you the list of the winners. Chosen as the year's Best Picture is "," a dark comedy about the way divorce changes the members of a literary family. In the meantime, the Best-Director award goes to Fernando Meirelles for the African conspiracy thriller "."

Picked as the Best Actor is for his role in "," while the Best Actress is for her portrayal in "." , in addition, wins Best Supporting Actor for his action in "" and is honored the Best Supporting actress thanks to her role in "."

News
>
Movie News
December 12, 2005 03:25:55 GMT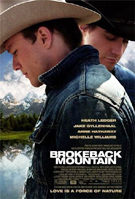 Comes early during nowadays film awards season is the 11th Critics Choice Awards held Sunday December 11th with its awards to be given to winners at a ceremony in Los Angeles on January 17 next year. Chosen as big winner is the gay love story "" which earns eight nominations including Best Film, Best Director for Ang Lee and Best Actor for .

Meanwhile, drama mystery "" earns nominations in six categories which include Best Film, Best Director for Paul Haggis and Best Acting Ensemble. "," "," and "," have all nominated for four categories, including Best Film for all three movies. For a complete list of other nominees for other categories just click http://www.bfca.org/.

News
>
Music News
December 12, 2005 02:59:56 GMT
Learning that her music is well received in the Asian country, teen singer soon then planning on a Taiwan tour. "I just found this out today - my album went gold there. It was a great feeling because it was very unexpected," so Lohan said.

Also she added "I would love to (tour Taiwan). I haven't toured at all at this point, but I would really love to do that. It's a great feeling to know that people in other places and other countries are aware of my music and what I do." Despite all, exact date on the tour remains undisclosed.