News
>
Celebrity Gossip
November 05, 2007 03:52:41 GMT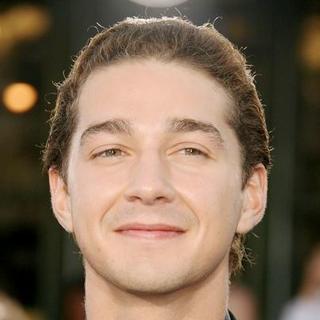 It's a known fact that nowadays celebrities are spending more time getting booked than working on their career in the industry. After all the many stars getting into trouble with the law, is the next. The actor has become the latest Hollywood entertainment figure to be put behind bars.

Shia, who's well known as the cast of the action adventure science fiction flick "," was arrested in downtown Chicago early Sunday morning November 4th outside a Walgreens, after refusing to leave the store because he appeared intoxicated.

News
>
Music News
November 05, 2007 03:43:56 GMT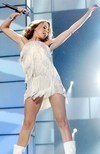 seems to go with the doctor's advise not to push herself into a world tour that may put her health in jeopardy. The 39-year-old who was diagnosed with breast cancer in 2005 is not touring to support '', at least in near future.

As much as she wants it, disappointed Kylie revealed to Daily Mail, "The tour is not going to happen, it is far too soon. I can't do it next year. It kind of breaks my heart because that is what I'm in this business for. Not being able to go ahead with my plans is a real downer."

News
>
Movie News
November 05, 2007 03:23:36 GMT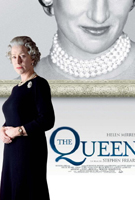 The "European Oscar" is about to roll once again now that the European Film Academy officially announced contenders for its European Film Awards this year on Saturday, November 3, 2007 at the Seville Film Festival.

Selecting a number of acclaimed titles and names, the Academy gives special attention to British royal family drama "" by granting it six nods in total, thereby putting the flick on top of the list. Nominations given included those of best picture, best actress for , and best director for Stephen Frears.

News
>
Celebrity Gossip
November 05, 2007 03:15:34 GMT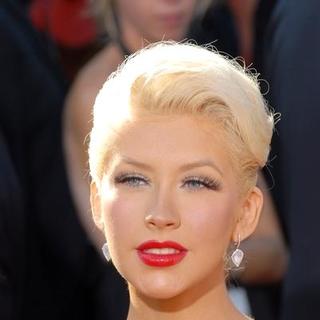 While words are mounting already on 's pregnancy confirmation, here we bring you more details on her revelation to Glamour Magazine.

Aguilera, who's been media darling since quite sometimes with her being pregnant, is keen enough to share in an interview with Glamour on how is it going with her impending motherhood. Has finally confirmed the already widely-reported observation that she is expecting a baby, the singer told the publication she would "enter into mommyhood" at the start of next year.

News
>
Music News
November 05, 2007 03:12:11 GMT

Amid the debate on his controversial album title, has released a music video for 'Surviving the Times', one of the only two new materials from his compilation that is released this week. The song itself was debatable when it leaked in recent weeks.

Deemed 'new', 'Surviving the Times' was reportedly stolen from an underground MC named Wordsmith. In a written statement to early last month, Wordsmith said the the beat happened to resemble his 2006 single 'As the Art Fades Away'. He added that there was no intention to "attack" Nas with the letter but he would let "everyone judges this fairly" by comparison of the two.

News
>
Celebrity Gossip
November 05, 2007 02:39:36 GMT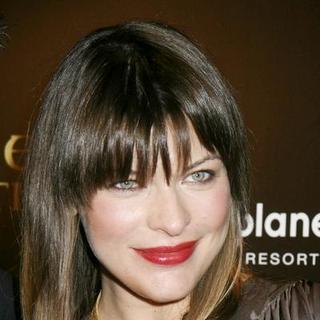 It's baby booming. With and just come out of the closet with their impending motherhood revelation and to come next, is now a mother. The actress has just given birth to her first child with film writer and director fiance Paul W. S. Anderson.

Milla gave birth to a baby girl Saturday November 3rd, the couple's representative tells People. The newly born, named Ever Gabo Anderson, was born at the Cedars Sinai Medical Center in Los Angeles and weighed in at 7 lbs., 8 oz.

News
>
Music News
November 05, 2007 02:35:41 GMT
's album '' gets a one week push back according to . The eight studio album will be released on December 18 instead of December 11 as previously scheduled.

The delays have started since November when the album was expected to be released on the 20th but was changed to one week further. MeadiaTakeOut.com then reported that it was further pushed to December 11 to avoid a chart battle with ' live album and DVD combo.

News
>
Celebrity Gossip
November 05, 2007 02:07:19 GMT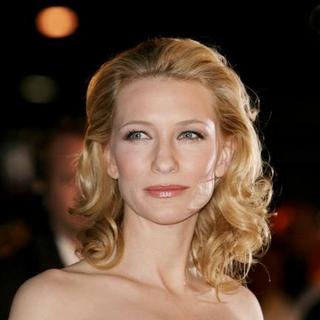 Oh yes she is. The pregnancy speculation is true, is pregnant, much to her joy.

The movie beauty has, during a red carpet appearance in Sydney for the premiere of her new movie, "," officially confirmed that she and playwright husband Andrew Upton are expecting their third child together.

News
>
Movie News
November 03, 2007 08:01:51 GMT

New Line Cinema does know how to entertain us in our anticipation for the launch of its fantasy adventure "." The studio has generously brought up a big batch of awesome character posters for the movie online, of course for us to feast on.

The collection features eight principal characters from the film with their daemons, except for Witch Queen Serafina Pekkala. As seen below, they are Lord Asriel with his daemons Stelmaria, Farder Coram with Sophonax, Lyra Belacqua with Pantalaimon, Ma Costa with Hawk, Lee Scoresby with Hester, Lord John Faa with Crow, and Mrs. Coulter with Golden Monkey.

News
>
Music News
November 03, 2007 07:51:32 GMT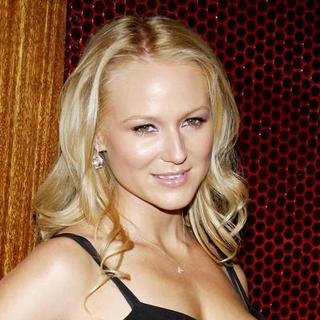 Singer has picked up her guitar once again for a country-oriented album. The singer who leaned on mainstream sound in her fourth effort '', has just signed a deal with Nashville-based label, Valory Music Company.

Country music apparently has been a hidden desire for Jewel who admitted that her last label was "always scared of country music". She told Billboard.com, "If I had been discovered now, living in my car in San Diego, I think I would have been signed as a country act. As a singer/songwriter and as a storyteller, I'm old fashioned."

News
>
Movie News
November 03, 2007 07:20:43 GMT

Two principal cast members from Disney's "High School Musical" franchise reportedly are ready to get back for "", the studio's big screen version of the hit franchise.

Usmagazine.com claims to have obtained info from sources close to the project that and will positively reprise their respective roles as Gabriella Montez and Sharpay Evans. The former one was even said to about receive a "substantial increase" in pay despite her recent nude pictures scandal.

News
>
Music News
November 03, 2007 07:18:38 GMT

MySpace is conducting a large scale event that has an energetic vibe in its very first music tour. is headlining the tour that have kicked off in Seattle mid last month, accompanied by , Polysics and Young Love.

"There is a parallel thing with offline and online that feed each other and that hasn't been done often," sais Josh Brooks, vice president of marketing at MySpace. "For months and years we have worked with bands from Nine Inch Nails to Dave Matthews and we said, 'Let's do it ourselves, we build the tour, we book the tour.' "

News
>
Music News
November 03, 2007 06:43:49 GMT
All of the hottest tracks we have this season have been compiled into one single CD, namely NOW 26. The successful retail series is back with its new edition, promising a list of tracks worth a big celebration to its owner.

The 26th volume boasts not only the best of the best R&B smash hits like 's 'Crank That' and 's 'Beautiful Girls' but also features pieces by renown pop and rock artists such as , and .

News
>
Movie News
November 03, 2007 06:34:21 GMT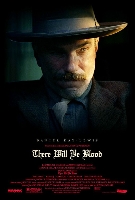 After those of promo and international version, a domestic trailer for Paul Thomas Anderson-directed "" finally has made its way to land safely on the net by now.

Taking over two minutes to spin, the piece can be accessed through page at AceShowbiz. The main focus here is none other that lead character Daniel Plainview, played by , who delivers intense and gripping monologues as the trailer spins.

News
>
Celebrity Gossip
November 03, 2007 06:08:23 GMT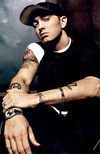 Two times divorce from the same person, , is off the market. The rap star who twice divorced from former wife Kimberly Anne Scott is back on the dating saddle again, reportedly romancing a hot blond Detroit hairdresser turned music studio manager Marni Bright.

Bright is said to bear a striking resemblance to Kim. "Marni works at FBT Studios in Michigan where Eminem records. She is the spitting image of Kim and he is smitten with her," so a source told the New York Post newspaper. "She has dumped her boyfriend, who she has been with for four years to be with him."