News
>
Music News
August 22, 2007 04:57:19 GMT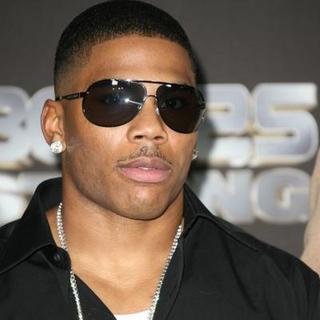 After much 'featured' appearances, it's time for to get his solo spotlight. The rapper is prepping the release of his new album called '' that is due October 16, and in the mean time, first official radio single 'Wadsyaname' is slated to give first impact.

The song that is produced by Bryan Michael Cox, samples on the piano line of K-Ci & Jojo's 'All My Life'. It is scheduled to hit the radio on Tuesday, August 28, although the track has actually leaked online on August 18.

News
>
Celebrity Gossip
August 22, 2007 04:45:43 GMT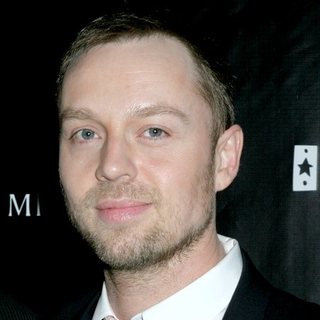 Beware of your tongue for it might get you into troubles. is the victim of his own sharp tongue. The Australian singer-songwriter was arrested back on July 22nd after allegedly made a racist remark to a London waiter.

The former front man of pop group was questioned by police on Friday August 17th after allegedly abused a male member of staff at Busaba Eathai Thai restaurant. He was released on bail and has since refused to comment.

News
>
Movie News
August 22, 2007 04:26:21 GMT

Seems the follow-up to 2004's "" has got itself a new, longer title from now on. Previously had a working title of "Alien vs. Predator: AVP2", the project has been learned to have its name changed to "" instead.

The new title was noticed to be mentioned in the latest edition of Entertainment Weekly of which site also listed the name in its Fall Movies Preview's Release Calendar section. Moreover, it is further learned that 20 th Century Fox as the studio producing the flick has already registered domain name of AliensvsPredatorRequiem.com that has yet to be activated.

News
>
Music News
August 22, 2007 04:16:14 GMT

has returned for more slender piece of his 'Big Girl You Are Beautiful'. The flamboyant singer assists the second season of U.S. series 'Ugly Betty' with a promo song theme called 'Hey Betty (You're Beautiful)'.

No significant part of the original song is changed other than the lyrics which now says "Hey Betty, Your're Beautiful". It's expected that this song will be released on the U.S. version of its single. The physical CD for this song was released in U.K. on July 23 and hit #9 in the Singles chart.

News
>
Celebrity Gossip
August 22, 2007 04:14:51 GMT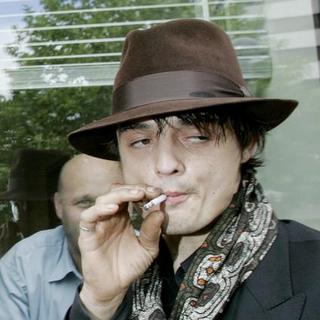 It's just "too little too late." walked free from court on Tuesday August 21st after prosecutors abandoned their case against him for breaching his bail conditions in relation to previous drugs charges which could result on his being banned from living in London.

The rocker was arrested at approximately 2:30 a.m. on Monday August 20th on suspicion of drugs possession after the car he was riding in was pulled over by London authorities in the city's Tower Hamlets district.

News
>
Celebrity Gossip
August 22, 2007 03:44:34 GMT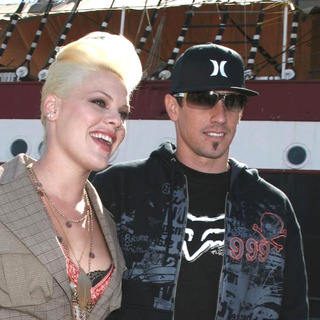 There it is, after days of chatter and speculation, 's husband Carey Hart comes to his self defense, breaking his silence over speculation he has cheated on the singer, shot down reports their marriage is on the rocks.

Motocross legend Hart told the Las Vegas Review-Journal on Tuesday August 21st, the cheating rumors are "just a bunch of trash talk. It's just a nasty rumor. Everything's fine." He, furthermore, stated he's even leaving for Europe next week to join his pop-star wife on tour.

News
>
Movie News
August 22, 2007 03:42:57 GMT
Finally commences the quest to attain its goal in getting an all-star cast for musical project "", The Weinstein Company reportedly is holding talks with the likes of , , and to get them boarded the cast.

Bardem is learned to have just received offer for the lead role of director Guido Contini while Cruz and Cotillard are in the line to play Contini's mistress Carla and his wife Louisa, respectively.

News
>
Celebrity Gossip
August 22, 2007 03:07:08 GMT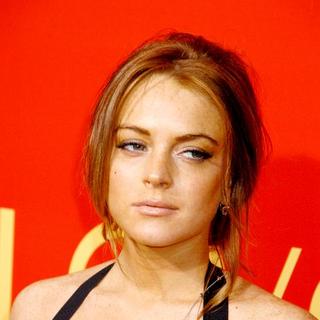 is one step closer to taste her freedom. The troubled starlet might escape prison time after the Los Angeles County District Attorney's office is disinclined to charge her with three drug-related felonies, two of which stemmed from her recent arrests for drunken driving back in May and July.

Celebrity news outlet TMZ.com has reported "there is a 'strong possibility' the Los Angeles County District Attorney's office will NOT file felony charges against Lindsay Lohan in connection with her two DUI arrests."

News
>
Movie News
August 22, 2007 02:42:22 GMT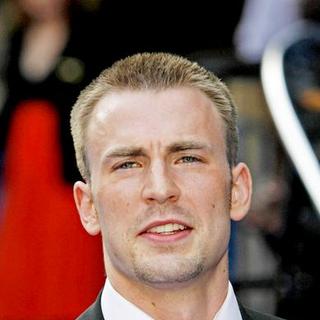 Constructing a promising lineup of cast, filmmakers of "" have successfully signed bright talents of , , , and to all take starring parts in the movie, Variety has reported.

Story follows a group of young American ex-pats who possess telekinetic and clairvoyant abilities as they hide from a U.S. government agency in Hong Kong and band together to try to escape the control of the division.

News
>
Celebrity Gossip
August 22, 2007 02:41:07 GMT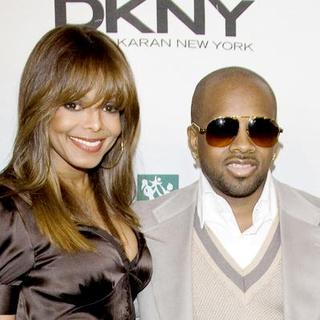 has secretly married her longtime boyfriend , it has been reported. According to internet reports the couple wed in a secret ceremony over the weekend.

The songbird and the hip hop mogul are reported to have exchanged vows in a secret ceremony in front of friends and family in an undisclosed location on Saturday afternoon August 18th. No comment just yet from the couple concerning the marriage report.

News
>
Celebrity Gossip
August 22, 2007 02:17:42 GMT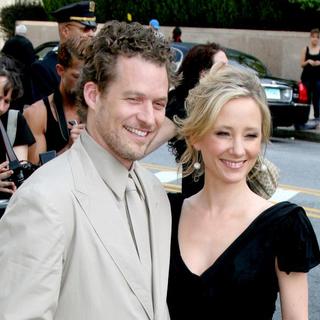 It appears that and James Tupper are taking their relationship into the next level. The lovers are reportedly moving in together in a house in Vancouver, Canada which he has just bought.

The actor let slip their getting together under one roof to the Vancouver Sun, telling the local newspaper "it feels a little bit like heaven."

News
>
Movie News
August 21, 2007 09:38:40 GMT
Featured in a recent write up on USA Today's "Celeb Watch with Will Keck" alongside his "" co-star , has openly unveiled few tidbits about the highly-anticipated project which will hit theaters on Christmas Day 2008.

Set to check out from NBC's series "Heroes" for a while in November to undergo 85-day shoot for the sci-fi flick, the actor informed that eleven stages have been built on the Paramount Lot and two weeks out of the shooting schedule would be spent for filming in Iceland.

News
>
Movie News
August 21, 2007 09:06:21 GMT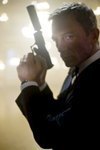 Hot from the filming at Palio di Siena in Tuscany, Italy last week, filmmakers of "Bond 22" are now being speculated to look for more shooting locations around the country to be used as additional settings for the movie.

Report posted by ANSA.it suggested that those in charge for the flick have explored areas around the Basilicata region of southern Italy and, to be specific, have visited the town of Craco plus the viaducts of the Montecotugno di Senise dam as well as the road around San Biagio and Maratea in the province of Potenza.

News
>
Music News
August 21, 2007 08:54:31 GMT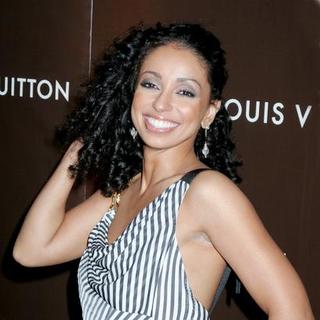 In anticipation of her new album's release, has conducted a video contest for her fans. Entitled "Do you think you have what it takes to go on a date with Mya?", it gives fans a chance to meet her in person and spend a quality time with her.

The basic rule is quite simple. Submit a 30 seconds video clip stating your name, age, height and the reason why you should be Mya's date. Once you're satisfied with the footage, upload it to . Only those 18 years and above contestants are allowed to participate.

News
>
Music News
August 21, 2007 08:18:42 GMT

While the come up of 's pop come back is still blurry, the singer's latest work can be spotted in a collaboration with British electronic musician . A track called 'I Talk Too Much', which is included in Jack's January-released album '', features Kylie's voice in the background.

The song has had its original version that featured the voice of Jack only. This reworked piece although having little and considerably faint voice of Kylie, sports brighter and stronger definition in terms of harmony. It is only available in the U.S. release of 'Overtones' and is still not yet determined to be a single.