News
>
Movie News
August 03, 2006 08:37:17 GMT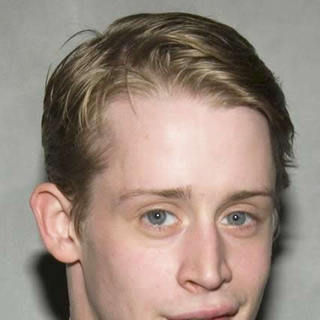 "" will surely keep busy in the coming days. The actor has been slated to star in the comedy genre which has just started shooting.

As of the story, "Sex and Breakfast" follows a couple with problems in the bedroom who seek solace from a therapist. The shrink espouses group sex as a cure-all.

News
>
Movie News
August 03, 2006 08:30:48 GMT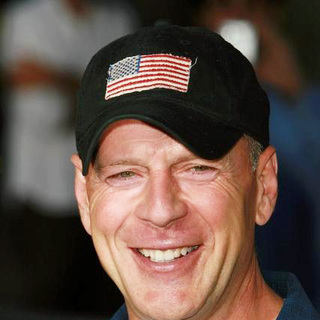 "Die Hard" fans, mark your calendar on June 29, 2007. 20th Century Fox has set up the date to open the fourth installment of the franchise, now titled "", so Variety has reported. Being so, the movie therefore will face Disney/Pixar's "" which is also slated to be opened on the same day.

Directed by Len Wiseman of "" fame, the picture still sees playing the New York cop John McClane who this time has to stop techno-terrorist from shutting down the nation's computer systems on the Fourth of July.

News
>
Movie News
August 03, 2006 08:08:20 GMT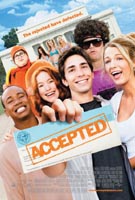 Previously prepared to open on theatres alongside the likes of "", "", and "", "" has to give up the plan indeed. Universal Pictures as the film's distributor has postponed its release to one week later on August 18, placing the flick to face off against camp thriller "" in turn.

Concerning this sudden decision, Universal spokesman Paul Pflug reasoned that early survey showed that the movie would result better with its target audience with the later opening, and so it prompted the company to push back the release date as consequence.

News
>
Movie News
August 03, 2006 07:38:49 GMT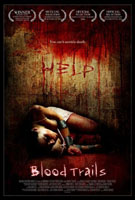 Being the winner of the Audience Award at Edinburgh's Dead by Dawn horror festival, "" has successfully planted deep impression on Lions Gate for sure. The company has been reported to have acquired both U.S and U.K distribution rights of the film and is set to release it in the States by September at the Fantastic Fest in Austin, Texas.

A German-produced feature, "Blood Trails" follows the story of a bike messenger whose life becomes a living hell after a one-night stand with a mysterious stranger. Robert Krause seats as both director and writer with Oliver Simon producing. Cast include Ben Price, Rebecca Palmer, Tom Frederic, Christian Heiner Wolf, and J.J. Straub.

News
>
Music News
August 03, 2006 06:59:41 GMT
For artist or musician fans holds an important part for their career. In the case of , her fans, mainly those who participated in an album cover design contest the R&B superstar is holding on Yahoo! Music, have influenced her in changing the title of her upcoming album.

The design competition called "Design Me", launched on July 17th, makes it possible for Janet's fans to download and "remix" images of the singer to come up with their own album covers. And so several fans submitted designs with covers that read "" instead of "20 Years Old."

News
>
Movie News
August 03, 2006 06:49:58 GMT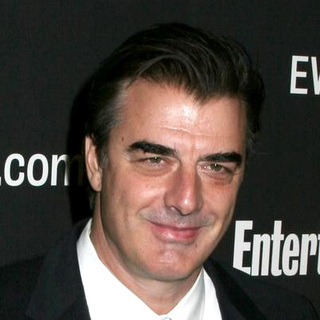 Adding his resume, "Sex and the City" star has successfully joined the cast of "" following the trail of actor/filmmaker Carl T. Evans. As the film revolves around a New Jersey police detective (Evans) who unveils a government conspiracy, Noth is billed to play a college professor skeptical of the detective's discovery.

While further details about the picture have not yet been revealed, production of the film is scheduled to start filming by October in the Garden State with Evans also to direct.

News
>
Celebrity Gossip
August 03, 2006 06:31:13 GMT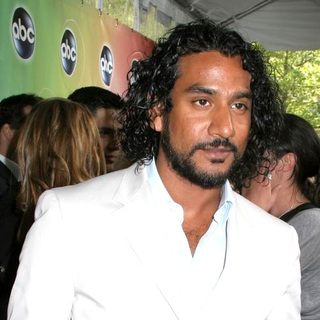 This is another new scandal created after the some others he did in the past. The actor, who is dating , was spotted Saturday July 29th on Manhattan Beach with an unidentified date, a mystery blonde.

Being asked about that matter, a representative of him tells People "I have no comment," while claiming "Naveen and Barbara are still together."

News
>
Celebrity Gossip
August 03, 2006 06:12:23 GMT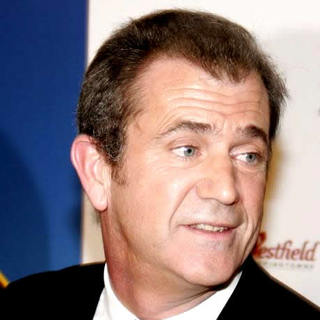 Oscar-winning director and actor has been charged with misdemeanor drunken driving Wednesday August 2nd, five days after he was stopped on Malibu's Pacific Coast Highway for speeding and made anti-Semitic comments that have stained his public image.

In a statement issued by Deputy District Attorney Ralph Shapiro, the deputy in charge of the Malibu office, it is stated that Gibson "was charged with one misdemeanor count each of driving under the influence and driving while having a .08 percent or higher blood alcohol content".

News
>
Movie News
August 03, 2006 05:06:49 GMT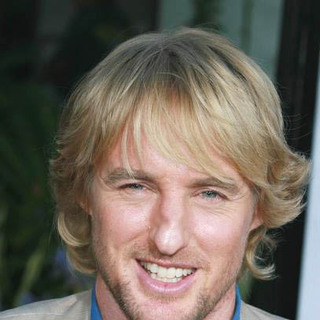 The old team is back. Yes, and Wes Anderson once again join forces to work together in making "", so Production Weekly has revealed. The two are eyeing December to start the production of the film.

In this project, Anderson will not only direct but also write the scripts with the companion of Roman Coppola and while Wilson is set to play one of three brothers who journey through India.

News
>
Celebrity Gossip
August 03, 2006 04:59:27 GMT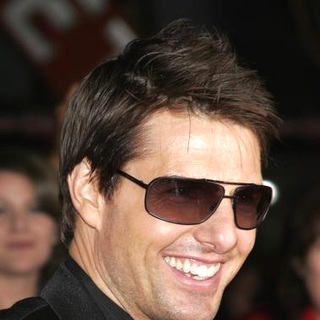 Speculation is mounting in Hollywood that and fiancee are planning to tie the knot this week. While people are busy questioning on whether or not the wedding will take place, what is going on the Scientology Celebrity Centre, in California seems to confirm everything.

A source is quoted by website MollyGood.com as saying: "I live in Beachwood Canyon, right up the hill from the Scientology Celebrity Centre, and there is most definitely something going on soon. I know that Tom and Katie have been there twice in the last week and now the center is covered in tents and outdoor chandeliers. Huge planters are in the street to prevent anyone driving too close."

News
>
Celebrity Gossip
August 03, 2006 04:21:29 GMT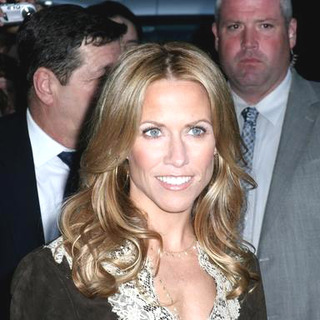 Now that it's been six months since she split with fiance back in February early this year, has for now on found a new love.

"It is good news, you know." So the singer said in an interview with CNN's as saying she's found someone she likes.

News
>
Movie News
August 03, 2006 04:18:58 GMT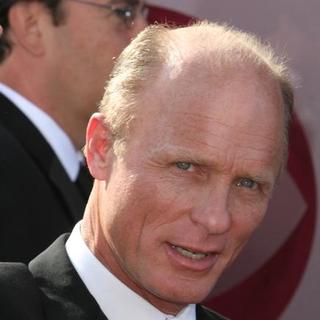 Two more great stars are enlisted in "" cast. Fangoria has reported that and have reached deals to join the line-up already filled by and , making the picture a really high-profile project in turn.

Currently filming in Atlanta, the film is an English-language remake of the Japanese supernatural horror hit, "Chakushin ari", which has seen its sequel being released last year. Eric Valette is attached to direct based on the screenplay adapted by Andrew Klavan.

News
>
Celebrity Gossip
August 03, 2006 03:56:28 GMT
Roxanne Romero, a publicist for , confirmed Wednesday August 2nd that the young singer had "a minor surfing accident" in San Diego earlier this week.

While there are no further details on the incident, the pop star is said "recovering nicely at home" in Los Angeles. "Although hospitalized, he has been released and is recovering nicely at home," said the statement from Carter's camp.

News
>
Movie News
August 03, 2006 03:29:59 GMT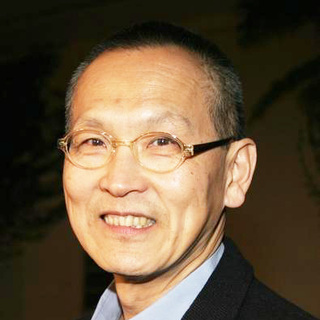 It's another big screen adaptation project for Wayne Wang. "The Joy Luck Club" director has been tapped to helm "", a screen version of Yiyun Li's award-winning novel of the same title, Production Weekly has reported.

Slated to begin the production by this October in Spokane, Washington, the film version will be made based on a screenplay that centers on a Chinese man who travels to the Pacific Northwest to mend his relationship with his recently-divorced daughter. Upon landing his feet in U.S, he unexpectedly bumps into an older, Farsi-speaking Iranian woman, and though they face the inability to communicate with a common language, a bond begins to take form between them.

News
>
Celebrity Gossip
August 03, 2006 03:24:13 GMT
and are good in making movie and the cover of magazine. Besides becoming a good partner in the upcoming movie "", the twosome also is suit one another on the cover of "Fashion Rocks", a new style/music magazine hitting stores Tuesday August 8th.

It is said that the newly established magazine is the work of the creative team behind Vogue magazine, including Editor in Chief Anna Wintour.