News
>
Celebrity Gossip
November 04, 2006 03:35:13 GMT
He was previously a back up dancer and next became the husband of a famous pop star. Subsequently he released his debut solo album, and now is having an autobiography in his mind.

Publicly announced his plan to write an autobiography, Federline says it will be aimed at letting public know about his life before his marriage to . Despite such fact, the set won't include in it any content relating to the couple's up-down relationship.

News
>
Movie News
November 04, 2006 03:13:13 GMT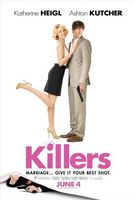 Known as a film producer and the man behind "Project Greenlight", Chris Moore now is heading to another field. The man is about to make his feature directorial debut in "", a horror-action flick set to be distributed by Lionsgate Films.

A collaborative production of Element Films, Lift Films and Benderspink, the project focuses on a group of close friends who are forced to engage in a game where they have to kill each other in order to survive by a mysterious killer. Agnes Bruckner, , and Patrick Flueger are all starring with Kelly C. Palmer writing the script.

News
>
Celebrity Gossip
November 04, 2006 03:10:51 GMT
Easy come, easy go. That's how living her love life. Shortly after her break up with restaurateur Harry Morton, the actress has found a new love all over again.

This time around Lohan's choice goes to her junior, the 18-year-old . Yes you're right, he is the son of the famous singer .

News
>
Celebrity Gossip
November 04, 2006 02:54:21 GMT
As for , marriage life isn't as easy as that of his acting career. The comedian is reported to have begun divorce proceedings against his wife of nearly 10 years, Malaak Compton-Rock.

For the sake of the split, Rock has hired a high-powered attorney, it has been reported. Being asked on that encounter, the star's representative remained tight-lipped, saying "I cannot comment at this time."

News
>
Movie News
November 04, 2006 02:45:50 GMT
Jumping into pure drama genre, Andrew Niccol has been appointed by Room 9 to direct its new project of "", a big screen feature about Spanish surrealist painter Salvador Dali, The Hollywood Reporter has revealed.

An adaptation of Stan Lauryssens' autobiographical book "Dali and I", the picture will depict Dali's life through the eyes of Lauryssens and focus on the mentor-protege relationship between the two. Filming is expected to begin next spring with Niccol to also rewrite the script originally penned by John Salvati.

News
>
Celebrity Gossip
November 04, 2006 02:31:08 GMT
Following the footstep of her fellow celebrities, is the latest to have her figure immortalized at London's prestigious Madame Tussauds museum in the form of a wax statue.

Officials at Madame Tussauds have confirmed that Aguilera has agreed to have her likeness immortalized, and she will pose in a glittering vintage gown. The singer will have her figure unveiled later this month after she completes her UK tour.

News
>
Movie News
November 04, 2006 02:23:13 GMT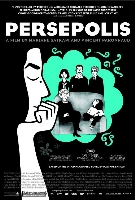 Set to work hand in hand, French actress Catherine Deneuve and "" star Gena Rowlands have both agreed to lend their voices in the English-language version of the French animated film feature "."

Taking the same duty as she did in the original version, Deneuve is billed to voice the lead character's mother while Rowlands will voice her grandmother. Vincent Paronnaud and Marjane Satrapi have been in charge to both write and direct with Xavier Rigault and Marc-Antoine Rob producing.

News
>
Movie News
November 04, 2006 02:15:55 GMT
Securing one more great deal, Rogue Pictures has obtained distribution rights to action/horror flick "" for North America and the U.K regions as well as for Spain and German-speaking territories with Crystal Sky handling sales for the rest of the world, Variety has learned.

Based on Konami's long-running game franchise of the same name, the project tells about the clash between Dracula and the vampire-hunting Belmont family which has spanned for centuries. It is revealed, however, that the film will mostly take place in 15th century Transylvania.

News
>
Movie News
November 04, 2006 02:07:15 GMT A shocking decision has been taken by Fox Atomic. The studio has confirmed that production on its "" is halted after Atlanta's Emory University, where most of the film takes place at, backed out of its agreement to permit the shooting on campus.

Reason behind Emory's action is still unclear yet, but it is believed that the refusal was triggered by the disapproval of the institution's officials on the raunchy nature of the flick. Fox itself actually has attempted to shoot the project at other colleges in Atlanta before finally came to a conclusion to shut it down.

News
>
Movie News
November 03, 2006 09:49:11 GMT
Once spied knitting between takes before it became "the latest thing", Hollywood's sweetheart can now bring her old hobby to the big screen. Yes, the Oscar-winning actress has reached a deal to topline "", a family drama feature developed under Universal Pictures.

Based on Kate Jacobs' upcoming novel of the same title, the picture focuses on a single mother who pulls all her strengths to juggle the demands of running a Manhattan knitting store with raising her spunky teen daughter. While no word yet on either director or writer, it is confirmed that Roberts will also produce along with Christine Peters.

News
>
Celebrity Gossip
November 03, 2006 09:37:00 GMT
Supermodel-turned-actress has already had all she wants in her life, but a baby. A bright shining career and fiancee British film director Paul W. S. Anderson have yet made her life complete. And so the Hollywood babe is wanting for a baby.

Desperate to have one, Jovovich on the other hand convinced she is too thin to conceive. "I'd love to have a baby. I think the only reason I haven't conceived is because of my active lifestyle. My body won't allow itself to get pregnant now because it knows it wouldn't be in a healthy environment," so she said.

News
>
Movie News
November 03, 2006 09:23:29 GMT
Apparently got satisfied enough with the result of "" which has grossed over $183 million worldwide, director Spike Lee and producer Brian Grazer once again are joining forces to develop a follow-up of the flick, Variety has reported.

Though Lee is still in talks to helm the untitled project, he has already worked on the script with the original's writer, Russell Gewirtz. So far, details about this sequel have been kept under wraps, so it is still unclear then whether it will bring back the original's main characters.

News
>
Celebrity Gossip
November 03, 2006 09:22:01 GMT
His drunken driving arrest and anti-Semitic remarks apparently couldn't prevent from receiving public's appreciation. The senior actor has reaped his hard work when he was honored by Latino business organization for his upcoming film "."

An Oscar-winning actor and director, Gibson was granted the Latino Business Association's Chairman's Visionary Award. He received the accolade Thursday Nov 2nd at the Beverly Hilton Hotel.

News
>
Movie News
November 03, 2006 08:47:06 GMT
Finally returning to film directing after half a decade, twin brothers Allen and Albert Hughes have delightfully been confirmed to be on board in helming action flick "", one of the twenty-five film projects marking the five-year deal between Warner Bros. and Legendary Pictures.

An adaptation of the 1970s classic TV series starring David Carradine, the picture is expected to enter production next year with Thomas Tull, Scott Mednick, plus Jon Jashni producing and the series creator Ed Spielman executive producing. Meanwhile, Cory Goodman is set to re-write the script originally penned together by Spielman and Howard Friedlander.

News
>
Celebrity Gossip
November 03, 2006 08:08:50 GMT
Colombian bombshell dominated the 7th annual Latin Grammy Awards Thursday night Nov 2nd as she won a leading four trophies out of five nominations. She among other won the categories of Record Of The Year and Song Of The Year both for "La Tortura", plus Album Of The Year and Best Female Pop Vocal Album both for "".

The reggaeton group was another multiple winner at the awards event, earned the awards for Best New Artist, Best Urban Music Album for their eponymous album, and Best Short Form Music Video for "ˇAtrévete Te, Te!". Another multiple winner included Argentine rocker Gustavo Cerati, who won the Best Rock Solo Vocal Album category for "Ahi Vamos" and Best Rock Song for "Crimen".