News
>
Celebrity Gossip
October 27, 2007 02:06:54 GMT

' bid for custody of her two young sons with former husband has been put on hold.

The former couple was there at the courtroom Friday October 26th for the next hearing of their custody battle of sons Sean Preston and Jayden James. Sad to say that the pair will have to wait couple more days to have the issue finally comes to an official end.

News
>
Movie News
October 26, 2007 09:56:11 GMT

Hot from the release of "" in theaters nationwide today, Lionsgate is holding online charitable auctions for several exclusive posters of the flick which are signed by the cast members and filmmakers for the benefit of The Elizabeth Glaser Pediatric Aids Foundation.

Auctions begins today, October 26, 2007 and will run through the movie's opening weekend up to Sunday, October 28, 2007. To place the bid, please head directly to . Please note that there are only a limited amount of posters available.

News
>
Celebrity Gossip
October 26, 2007 09:40:30 GMT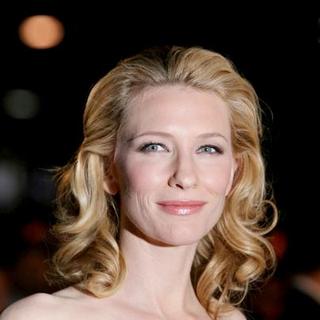 Has just had her latest big screen project "" released in the theaters wide, surely has a full plate of film promotion on her agenda these days. But that doesn't stop the actress from accepting at least one more job, to be the new face for the P&G skin care line.

Procter & Gamble Co. announced Thursday October 25th the tapping of Blanchett as the global ambassador for its high-end skin care line SK-II, which the Academy Award-winning actress previously represented in her home country of Australia.

News
>
Music News
October 26, 2007 09:35:13 GMT

With the anticipation running high on their new album '', is prepared to back it up with a worldwide tour. "We're starting in New Jersey and then taking it to the world," frontman promised on stage at the grand opening of The Prudential this week.

The band that kicked off the tour on Thursday, October 25 will roam U.S. until April 30 at Atlanta. They will then visit more than 10 other countries that include Canada, Japan, New Zealand, England, Ireland, Scotland, Germany, Holland and Austria.

News
>
Celebrity Gossip
October 26, 2007 09:32:35 GMT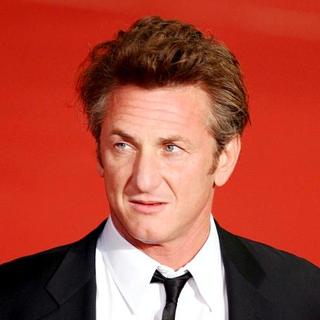 In his helming career that has already spanned over a decade, actor will receive kudos in the field from Palm Springs International Film Festival, it has been announced.

Penn is named director of the year for his latest directing work of "", which was recently showcased at the 2nd annual Rome Film Festival. Kudos will be bestowed upon him at a gala ceremony held on January 5, 2008 at the Palm Springs Convention Center during the running of the 19th edition of the festival.

News
>
Celebrity Gossip
October 26, 2007 09:14:30 GMT
New rumors surface by the hour that and her lesbian partner have split.

Gossip site brought the report to public, quoted a source as saying the pair's 15 year age difference is having an effect.

News
>
Movie News
October 26, 2007 08:48:11 GMT

The next take on "Underworld" series is on its way to get shaped up. Report from Variety points out that a director has been named and early cast lineup have already got assembled for "."

Lakeshore Entertainment and Screen Gems as the studios behind the project are learned to have appointed F/X maven Patrick Tatopoulos to take the helming duties with , , and all set to star. Tatopoulos was previously known to be the one who developed the creatures for the first two installments of the franchise.

News
>
Music News
October 26, 2007 08:35:35 GMT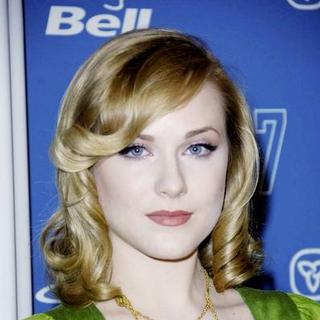 Actress , also known as the girlfriend of rocker , is reportedly close to tying a recording deal with Interscope Records. According to Hollywood Insider, the deal isn't quite official yet but an announcement is expected in the next few weeks.

The major deal was allegedly prompted by her nice voice during "karaoke". An insider told Entertainment Weekly, "The general buzz is that she does have a very good voice and genuinely wants to make music. You should hear her karaoke!"

News
>
Celebrity Gossip
October 26, 2007 08:24:30 GMT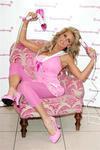 In her next attempt to be a marketing genius, has launched her new line of product, hair care.

The glamor model, television personality, magazine columnist and businesswoman is having her so-called "Jordan Haircare Electricals Range" launched on Thursday October 25th at Superdrug on Kensington High Street, London.

News
>
Movie News
October 26, 2007 07:55:11 GMT

At last, shadows have ultimately been lifted from the Predalien face for now we have two clear, close-up images of the key creature in the upcoming "", many thanks to USATODAY.com.

From both pictures, one of which you can see on the above left, we can spot that the hybrid extraterrestrial being still has the scary face of an Alien aka Xenomorph though it does take on some of the characteristics of a Predator, in this case its cool dreadlocks. A Xenomorph born from a Predator host, it is described to be typically much stronger than Aliens born from human hosts and can just regurgitate in its victim's mouth.

News
>
Celebrity Gossip
October 26, 2007 07:35:23 GMT

While the Los Angeles police is still busy investigating the involving him, knows best what to do in between times. The Hollywood heartthrob reportedly makes use his time getting close with Australian fashion model .

Bloom, who remains single since his last romance with actress , is said to be on a fast-track romance with Kerr and has been enjoying a series of dates with her.

News
>
Celebrity Gossip
October 26, 2007 07:16:47 GMT

The corset madness has begun. And the beginning of all took place among Hollywood's hottest celebrities. , , , and are the fine examples.

They have all lent their celebrity status, teaming up with well known retailer of lingerie in the United States, Frederick's of Hollywood, to design corsets, which will be auctioned off to benefit charity .

News
>
Movie News
October 26, 2007 06:44:51 GMT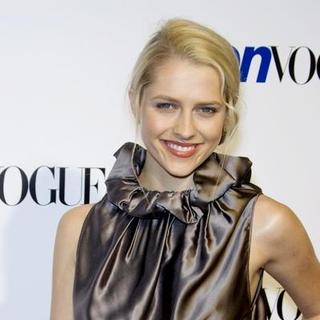 The Amazon princess could have an Australian beauty as her portrayer. Moviehole.net has just brought in an interesting scoop saying has won the coveted part of Wonder Woman in Warner Bros. Pictures' fast-tracking "Justice League of America."

The site reveals it obtained the info from the director of one of the blond starlet's most recent movies while also learning about the casting from an 'Advertiser' newspaper in Adelaide. Same tidbit can be found on Australia's The Daily Telegraph as well with a friend of Palmer being quoted to get "rung at 2 am this morning" by the actress on her success to secure the role.

News
>
Music News
October 26, 2007 06:39:43 GMT

While 'Headlines (Friendship Never Ends)' is still hot on the oven, a new track from has leaked. An uptempo tune that kind of remind fans of their hey-day found its way online under the title 'Voodoo'.

This song is the only new material from the reunited band apart from 'Headlines'. This latter song was played on U.K. radio stations exclusively earlier this week while its physical release in U.K. will only hit the stores on November 19. The girls has just completed shooting the video for the song at Pinewood Studios.

News
>
Celebrity Gossip
October 26, 2007 06:12:33 GMT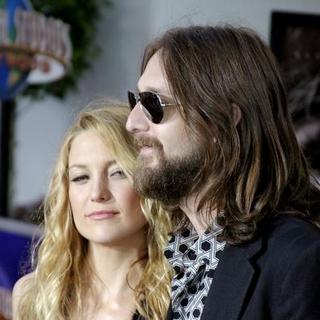 The wait is over. and Chris Robinson's six-year marriage officially ended when they had their divorce finalized Thursday October 25th.

The former husband-and-wife signed divorce papers in a Los Angeles court on Monday October 22nd and yesterday they had a Los Angeles Superior Court judge signed off the , thus officially ended their union as couple.