News
>
Music News
May 01, 2007 04:19:36 GMT
Scottish singer who is infectious for her "Black Horse & The Cherry Tree" hit will have another blow this late spring or early summer. "Drastic Fantastic" will be the name of the sophomore effort and is coming out via Virgin Records around September.

"The second album sort of feels like the next half of a book rather than a totally different book," the singer said in a statement. "I'm really excited about that because the first album was made in the middle of the country, so I'm now looking at making an album in London. I think the city will always find its way under the door of the studio and imbed itself in what you're doing."

News
>
Celebrity Gossip
May 01, 2007 03:49:13 GMT
is one who is highly committed to her profession. She always does everything in the biggest way possible. The talk show host is going to do this week's show from hospital bed after reportedly hurt her back over the weekend.

A bed will be placed center stage on Ellen's set as she'll play host to on Tuesday May 1st and the next day May 2nd.

News
>
Music News
May 01, 2007 03:48:19 GMT
Not only a poet gets the chance to accumulate their words in a book, musician will have his lyrics comprised in a paperback. Coming out this fall via The Dial Press is simple-titled book "Lyrics by Sting".

Every word that the 55 years old singer wrote both as a solo artist and as the lead singer of will be recorded in the book. Fans can expect Sting's personal commentary on his works such as "Roxanne", "Every Breath You Take" and "Spirits in the Material World".

News
>
Movie News
May 01, 2007 03:36:42 GMT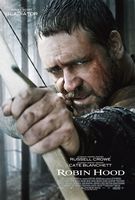 Coming to his fourth collaboration with , Ridley Scott has signed on to assume helming duties on the Oscar-winning actor's starring vehicle "Nottingham", which Universal Pictures is developing alongside Imagine Entertainment.

A revisionist take on the Robin Hood tale, pic will present Crowe's character, Sheriff of Nottingham, as a noble and brave lawman who labors for a corrupt king and engages in a love triangle with Maid Marion and Robin Hood. It is said that Scott will work on the project after finishing filming "" for Warner Bros. Pictures.

News
>
Music News
May 01, 2007 03:21:29 GMT
Claiming can't describe the new record in a sentence, recalled the days from being a kid where all the emotion and vibe become the main theme of the 13 tracks. Titling the album "", McCartney dotted this one as a very personal record.

The 64 years old singer has unveiled the track list of the record which includes a five songs-medley. He referred this medley as "purposely retrospective" and said, "I thought this might be because I'm at this point in my life, but then I think about the times I was writing with John (Lennon) and a lot of that was also looking back. It's like me with 'Penny Lane' and 'Eleanor Rigby' -- I'm still up to the same tricks!"

News
>
Celebrity Gossip
May 01, 2007 03:11:58 GMT
is about to be immortalized in a special series of stamps for the US postal service.

The Scottish actor, commemorated for his Star Wars role, will be the new face on one of 15 special edition postal stamps, brought out to immortalize the series' 30th anniversary next month. In addition to the stamp, McGregor also appears on an express mail delivery sticker.

News
>
Movie News
May 01, 2007 03:03:14 GMT
Set to become the leading lady, is reportedly attached to topline a new comedy feature entitled "" that Universal Pictures is currently setting up at its pit.

The project will find Fisher play Claire "Cookie" Taylor who holds the record for all-time girl scout cookie sales. However, her twenty-year reign later is threatened to meet its end following the arrival of a precocious fifth grader, leading her to embark on a sabotage mission on the rival.

News
>
Music News
May 01, 2007 02:43:53 GMT
Saving the best for last, 2007 Coachella Festival only pumped the adrenaline the right way. Reunited closed the festival to a screaming audience who seemed to wait only for that moment.

Zack de la Rocha who left the band in 1999 entered the stage holding his fist up high in attempt to deliver the first message, "Keep Fighting!" He then clarified the idea in several songs that boasted his heavy sound such as "Bulls on Parade", "Killing the Name", "Freedom" and "Guerrilla Radio".

News
>
Celebrity Gossip
May 01, 2007 02:30:16 GMT
is planning to auction most of her late husband 's belongings. The controversial actress has not yet set the date for the sale though, except saying that it would occur in the near future.

"I'm going to have a Christie's auction," Love tells AOL music Website Spinner.com. "[My house] is like a mausoleum."

News
>
Celebrity Gossip
May 01, 2007 01:52:09 GMT
creates another headlines when she reportedly has evidently sparked a bidding war between Allure and Vanity Fair magazines for a tell-all interview.

The singer, who is also planning to write a tell-all book, is expected to talk about shaving her head, going to rehab, firing her manager and fighting with her father while trying to relaunch her music career.

News
>
Movie News
April 30, 2007 09:30:30 GMT
Get ready to keep your adrenaline pumping once again, guys, as there will be a follow-up to last year's thriller action "."

"Crank" co-writers/co-directors Brian Taylor and Mark Neveldine have both delightfully confirmed to The Movie Blog that they are in works to bring out the project to the surface.

News
>
Movie News
April 30, 2007 09:29:16 GMT
Bringing an alternative to moviegoers who like to be scared up, and Guy Oseary's Maverick Red production genre label and Angel Baby Entertainment are joining forces to develop a grave-digging horror flick simply titled "", The Hollywood Reporter has learned.

Set for a late-summer production in Connecticut, the project centers on Joshua Bauer, a man forced to dig graves by hand as a youth who seeks revenge through a brutal killing spree. No word yet on the cast, but it is confirmed that John A. Gallagher will direct based on script penned by Stephen Lancellotti.

News
>
Movie News
April 30, 2007 08:28:17 GMT
Hiring two names to carry out the task instead of just one, Warner Bros. Pictures has brought both Stan Zimmerman and James Berg into its pit to replace Tracey Jackson in working on the script of its new comedic drama "."

An adaptation of Karen Quinn's best-seller novel, the project follows the life journey of a New York woman as she loses her job at Wall Street, her husband, and her high-end apartment. Trying to build a new life with her two daughters, she then establishes a kindergarten referral service for well-heeled Manhattanites vying to get their tots into the country's choice schools.

News
>
Movie News
April 30, 2007 07:51:18 GMT
Striving to give big screen treatment to a small screen production, Universal Pictures is in the middle of finalizing deal to make "Second Sight", the film version of BBC's miniseries of the same name starring , Variety has revealed.

Aired in 1999, the original focused on a police detective named Ross Tanner who is struggling to solve the brutal murder of a teenage boy before he completely goes blind. It was also aired in the U.S. via PBS and even spawned a sequel titled "Second Sight: Kingdom of the Blind."

News
>
Movie News
April 30, 2007 07:18:25 GMT
Brushing the dust off of its surface, Miramax Films is on track to revive "", a big screen feature originally being set up at its former subsidiary Dimension Films, which now is part of The Weinstein Company.

Based on Sara Gran's novel of the same title, the flick revolves around a woman who may be possessed by unseen forces or simply may be losing her mind. Carter Smith, who was recently appointed to direct "", will helm from script penned by Tristine Skyler with an eye to start filming early next year.