News
>
Music News
September 04, 2007 04:24:05 GMT

have debuted the music video of a new single called 'Hook Me Up'. The song will appear as the lead single of their upcoming album 'The Secret Diaries of...' which is scheduled to arrive in U.S. on November 6.

The video was released on August 31 on Channel V and has been featured as the ripe clip on the music station. It shows members Lisa and Jessica being sent to a boarding school where the students uninterestingly enough bore blank faces. The mood in the school starts to change as their song is played.

News
>
Movie News
September 04, 2007 03:55:24 GMT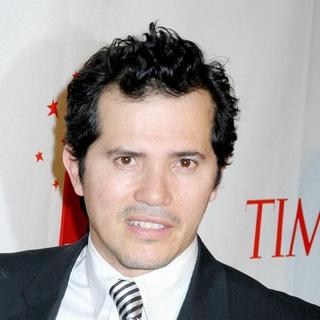 More are being picked to accompany and in "" as Nu Image and Millennium Films, studios producing the crime drama, have smoothly had the likes of , Brian Dennehy, Dan Futterman, Trilby Glover, and pro skateboarder all signed to round out the cast lineup, Variety has reported.

Written by "" scribe Russell Gewirtz, project centers on long time police detectives, played by Pacino and De Niro, who team up to investigate a series of vigilante killings in New York City. Leguizamo is billed as a cop in NYPD who butts heads with Pacino and De Niro's characters as they search for a serial killer while Dennehy fills in the role of their captain. Futterman and Glover, in the meantime, will both portray attorneys with Dyrdek becoming a delinquent who crosses paths with the detectives during their investigations.

News
>
Celebrity Gossip
September 04, 2007 03:46:15 GMT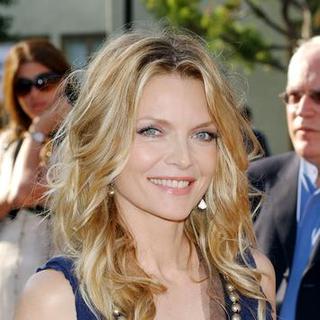 Three-time Academy Award-nominated and internationally known actress is almost half of the century already, but she has become even more attractive than ever. The 49-year-old movie star, who recently revealed that the secret behind her timeless beauty lies in eating well, exercising appropriately and taking enough sleep, lands a top slot a poll by America's OK! magazine, which asked readers to name a Female Celebrity Who Has Become More Attractive with Each Passing Year.

Supermodel , who's now 41, is voted the 2nd thanks to her still in great shape body. The third slot goes to Oscar-nominated actress , 53. Sixty-year-old actress is in the 4th spot, just one place ahead of 45-year-old "Desperate Housewives" star who comes 5th.

News
>
Music News
September 04, 2007 03:37:44 GMT
has reunited briefly on Sunday, September 2. and have both joined on stage to finish the song 'Survivor' during a 'The Beyonce Experience' concert.

The surprise appearance that took place in Los Angeles' Staples Center was prepared as part of Beyonce's birthday. The singer will turn 26 on September 4 and her close affiliates including boyfriend have decided to give a big celebration.

News
>
Music News
September 04, 2007 03:17:03 GMT

has completed the music video of of their new single 'Lost Highway'. The clip was shot in Berwyn and Lakemoor, Illinois and has erupted in video sharing websites few days before its premiere on Yahoo! Music on September 5.

'Lost Highway' is also the title track of the band's tenth album studio. It was utilized in 's movie '' and was about to be used as the official theme for WWE PPV 'The Great American Bash 2007' when it was eventually replaced by 's 'Church of Hot Addiction'.

News
>
Celebrity Gossip
September 04, 2007 03:10:43 GMT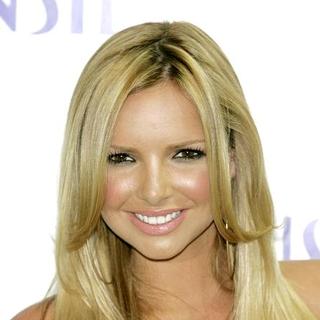 Contrary to heavy media coverage on their getting back together as couple, has denied she's rekindled her romance with ex-boyfriend .

The singer ended her 14-month relationship with the "Desperate Housewives" star back in April after photographs emerged of Metcalfe holding hands with another woman. However, they were snapped kissing at a Los Angeles gas station on August 10th, thus prompted rumors they are back on the dating saddle again.

News
>
Celebrity Gossip
September 04, 2007 02:41:32 GMT
and Joe Wright are engaged to be married.

The film couple engaged after the director proposed during a romantic break in Italy. The pair is said to stop by at Lake Como, on their way to the 64th annual Venice Film Festival, where Wright asked Pike to be his wife.

News
>
Celebrity Gossip
September 04, 2007 01:55:09 GMT

Her reign is over. The time has come to an end for to be the face of Agent Provocateur. Being appointed to replace her is . The movie siren and mother of one strips down to her lingerie as the new face and body for lingerie line Agent Provocateur.

Stripped down for a series of sexually charged images, which see her splashing about in a bath and even posing in handcuffs among others, Maggie is revealed as the new star of Agent Provocateur's sexy new ad campaign dubbed "The Adventures of Miss A.P". It's a series of four stories that will be released throughout the coming year, and each episode will star a different Miss A.P.

News
>
Movie News
September 03, 2007 10:09:38 GMT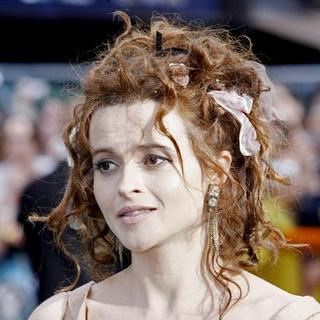 Widely praised for her recent performance of female Death Eater Bellatrix Lestrange in "", will be back for the second time to the fantasy franchise, U.K.'s The Independent has confirmed.

Report from the paper claimed that the Oscar nominee is set to once more play the villainous character in "Phoenix" follow-up, "", scheduled to start filming this month. According to her publicist, however, the actress is not due back on the movie's set until the spring.

News
>
Movie News
September 03, 2007 09:48:30 GMT

While rumor mill is still grinding on words about a possible all-star cast for "Justice League of America", another casting tidbit has surprisingly surfaced on the net claiming the search for the lineup has already begun.

Coming from Obsessed With Film, the report informed that Warner Bros. Pictures have assigned Susan Shopmaker, Michelle Allen, and RDC Casting to undergo the casting process for the project in New York, Vancouver, and Toronto, respectively. Regarding this matter, industry audition site Showfax, Inc. turns out to have listed roles for the flick available for auditions in those three cities:

News
>
Movie News
September 03, 2007 08:41:33 GMT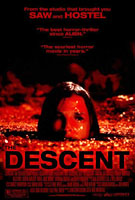 The claustrophobic experience in "" will be brought up again to the big screen, only this time it will not come exactly from the same person who successfully evoked it.

According to Fangoria, another name has been chosen to helm the follow up to the last year's horror hit, currently listed as "The De2cent", and the person turns out to be film editor Jon Harris while "Descent" director Neil Marshall is said to only return as the writer and producer.

News
>
Movie News
September 03, 2007 07:33:13 GMT
Words on J.J. Abrams' mysterious project "1-18-08" keep rolling heavily now that another reader of Ain't It Cool News has come up with what may possibly be details of the next trailer for the monster movie.

Claimed to have the description of an unseen new footage from the film, the person stated that the trailer will open with several traumatized survivors from the monster's initial attack who move through a dimly lit corridor. Including in the pack are main character Rob, a cameraman, and a girl badly beaten up.

News
>
Movie News
September 03, 2007 05:20:07 GMT

Production on what is currently known as "Indiana Jones and the City of the Gods" has already moved to Los Angeles, and handfuls new pictures taken there have delightfully popped up online for all of you Indy fans to marvel at.

Posted at , most of the photos were taken from the Universal Studios lot of Falls Lake and Mexican Street set for the project. In the meantime, the site further informed that stage 16 of Warner Bros. Studios lot in Burbank may also be used as the movie's production location.

News
>
Music News
September 03, 2007 04:37:35 GMT

A slight hope for 's reunion has come brighter as concert promoters held up an advertisement for tickets and travel packages costing as high as 369 pounds. The show that is to take place in London's O2 arena this autumn is rumored to be the band's first reunion gig since 1988.

Rumors may spread but Harvey Goldsmith warned people not to be led into thinking this is the real Led Zeppelin event. He said, "There have been at least four events advertised which I suspect either don't exist or where no tickets are on sale or indeed dates finalized."

News
>
Celebrity Gossip
September 03, 2007 04:35:31 GMT
She never learns her lessons, isn't she? has sparked another fear for her health as she's been reported to have violently vomited blood all over her Caribbean hotel room. Worse, she also displayed puncture wounds on her arms suggesting that she is injecting heroin.

"There was blood and vomit all over the bathroom, it was just terrible," a member of staff at the exclusive Jade Mountain resort in St Lucia told the Mirror. "It looked like she'd been sick many times. There was blood mixed up in the vomit. It was sickening. They were horrified by the state of the room which looked like a bomb had hit it."