News
>
Celebrity Gossip
September 01, 2007 07:00:15 GMT
Not only is sexy in real life, but the actress' hot figure also brings impact on screen. Often starred in drama-action films, the mother of four has her character Mrs Smith or Jane Smith in the 2005 "" chosen by Maxim magazine as its No. 1 Sexiest On-Screen Assassin.

Coming close behind her is 's T-X in "" at No. 2, ahead of 's Mystique in "X-Men" at No. 3 and 's Beatrix Kiddo the Bride in "" at No. 4. Anne Parillaud's Nikita in "La Femme Nikita" is the 5th Sexiest On-Screen Assassin.

News
>
Music News
September 01, 2007 06:58:40 GMT
An Indian music and film company called Saregama India Ltd has filed a law suit to and . Both hip-hop icons are accused of copyright infringement for using the company's song without permission.

The Game's 'Put You on The Game' is claimed in the papers to have sampled one of Saregama's song. The track that was produced by Timbaland and Danja, is taken from The Game's 2005 studio album ''.

News
>
Celebrity Gossip
September 01, 2007 06:30:12 GMT

Watch out fans, the ladies are back. The "Desperate Housewives," , , , , and , just can't wait to make their way back on the small screen. The upcoming season of the hit TV series, which is the 4th, will start airing on ABC September 30th later this year.

The "Desperate Housewives" seem all fired up for the start of the highly anticipated fourth series. It is quite apparent from its new promotional shot on the top left of the news. Click there for a larger one.

News
>
Music News
September 01, 2007 06:18:55 GMT

aka Baby Gangsta has been 'clean' from drugs for four years now, and more than two albums have been released since. This year, he is putting a new piece called 'Too Hood to Be Hollywood' on the shelves as part of his style change and growth as a person.

Speaking on the new record, B.G. said, "I was real open-minded when I made this record. I've got one of the best A&R (reps) in the business, Jean Nelson, and we've come up with a vision to make a classic album that's going to go down in the hall of fame."

News
>
Celebrity Gossip
September 01, 2007 06:01:55 GMT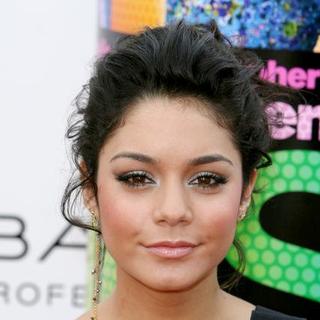 She's not that naive and innocent though. reveals the dark side of her good-girl image. Words are mounting that the High School Musical (HSM) actress is pretty nervous as her steamy photos are about to make their way to public.

The steamy shots, allegedly sent to co-star boyfriend , reportedly show her "naked except for a gold chain around her waist," a source in the know revealed. "She also photographed herself naked in the bathtub, blowing kisses and sensuously pulling down her bikini bottom. And she took a photo on the beach of her wearing a Zac button pinned to the top of her swimsuit."

News
>
Celebrity Gossip
September 01, 2007 04:39:07 GMT

Our supermodel is single no more. is engaged.

The Streatham-born female sparked engagement rumors after she was spotted wearing a ring on her wedding finger while attending a dinner in honor of Nelson Mandela on Wednesday August 29th at the Dorchester Hotel.

News
>
Music News
September 01, 2007 04:29:42 GMT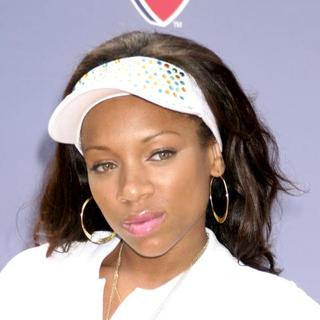 Done with 'Lip Gloss', rapper is set to launch her second single 'Tour Bus (G-Slide)'. The song has been played in several radio outlets and its music video has just been premiered on Yahoo! Music on Friday, August 31.

'Tour Bus (G-Slide)', is taken from her upcoming debut album 'Voice of the Young People' which is slated to arrive October 22 via Jive. The Dr. Luke's produced song samples on the beat of children nursery rhyme 'The Wheels on the Bus'.

News
>
Movie News
September 01, 2007 04:19:02 GMT

Though it is not until February 15 next year that "" hits cinemas nationwide, an international trailer for the flick has delightfully surfaced up on the net for those of action-thriller fans to take a look at.

Placed on Sony Pictures' , the trailer can be viewed using either Quicktime or Windows Media Player. Access to the trailer can also be obtained through section on AceShowBiz.

News
>
Celebrity Gossip
September 01, 2007 04:10:10 GMT
Singing? Why not. is about to give the field a shot following her career in acting and modeling.

The pregnant socialite appears to be keen to launch a music career and be the next pop tart. She was seen going to vocal lessons Wednesday August 29th and showed off her growing baby bump in a tight black ensemble.

News
>
Celebrity Gossip
September 01, 2007 03:37:37 GMT

The drastic change of her hair cut wowed editors at Life & Style and most of all it tops the publication's "Hot Hair" poll of tinsel town's leading ladies. ' new bob is dubbed the best for it "shows off her cheekbones". It's understandable then that the hair cut places her on the No. 1 spot of the poll.

Coming close in 2nd place is 's "straight style". The 3rd spot on the list goes to Posh Spice whose bob-cut has sparked off a new trend in Hollywood.

News
>
Movie News
September 01, 2007 03:33:07 GMT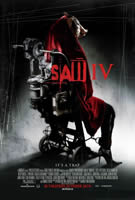 Starting marketing campaign for its upcoming "", Lionsgate Films has delightfully launched a teaser trailer and official site for the horror thriller on the net.

Running less than a minute, the trailer can be seen on both and the . It also can be reached through AceShowBiz's page.

News
>
Celebrity Gossip
September 01, 2007 02:56:22 GMT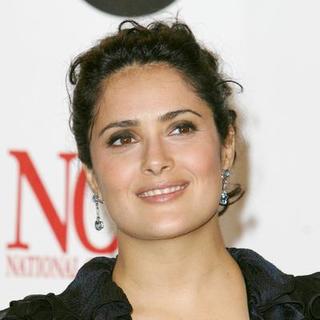 Could it be true that is expecting a baby girl? The actress has just held a baby shower and judging from the details, it appears that the bun in the oven is a girl.

Us Weekly reported that Salma had the baby shower held at her home in the Hollywood Hills on August 15th and she "even received doubles of several gifts off her registry at L.A.'s NoMi Boutique." Among the abundant baby shower gifts are Petunia Pickle Bottom Cake bags in both black ($325) and pink ($425), two Bloom high chairs ($400 each) and Graco Snug Ride car seats ($130 each).

News
>
Music News
September 01, 2007 02:22:23 GMT
No leak is necessary anymore, ' comeback single that has got people very curious was debuted on New York City based radio Z100 on Thursday night (August 30). Her label Jive also announced that the not-yet-titled album is coming up this November 13 instead of next year.

'Gimme More', an up-tempo song that is produced by 's 'right man' Danja, speaks up its attitude as early as the first line. The opening says "It's Britney, b***h". While some may be skeptic on how strong this single is going to revive Britney's career, Z100 director said the response was indeed good.

News
>
Movie News
September 01, 2007 02:22:01 GMT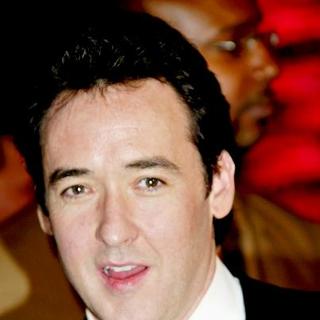 Seems it will take some time longer than we have thought to see go for high-speed action in "Stopping Power."

Despite the success in finalizing preproduction stage on the action thriller, IM Stopping Power GmbH, a subsidiary of IM Internationalmedia AG that backs up the project, just brought in a shocking announcement stating the start of principal photography on the movie has been suspended.

News
>
Celebrity Gossip
September 01, 2007 02:10:42 GMT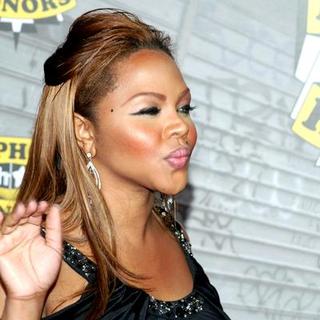 busted by cops. The rap star was pulled over by NYPD in New York's Westside on Thursday night August 30th for driving a Lamborghini without license plates.

The New York Post wrote Kim was pulled over by police around 6 p.m. as she was entering a gas station. She had to answer to cops after she took her Lamborghini for a spin without a driving license or a license plate.