News
>
Movie News
February 06, 2006 08:56:27 GMT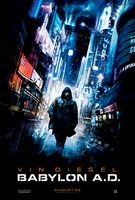 The rumor circulating on the movie industry is that is about to topline the upcoming adventure, sci-fi, action ""

The movie, which is inspired by Maurice Dantec novel "Babylon Babies", will be directed by Mathieu Kassovitz from his script. Will distribute the flick in Europe is Canal Plus with Fox acquires domestic and overseas territories outside Europe.

News
>
Music News
February 06, 2006 08:36:25 GMT
Rock legend has their two sexually explicit lyrics edited by NFL. The music group sang three songs for the Super Bowl XL halftime show Sunday Feb 5th and had the two of them censored.

The two censored songs were "Start Me Up" and "Rough Justice," a song from the latest Stones album. In the first mentioned song, the editors silenced one word, which is a reference to a woman's sexual sway over a dead man.

News
>
Movie News
February 06, 2006 07:56:53 GMT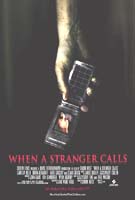 "," which is a remake of the 1979 Columbia Pictures cult horror film, debuts at No. 1 on the box office with an estimated $22 million worth of tickets for the three-day, Friday-to-Sunday period. Last week's champ "" falls to 2nd place with $13.35 million, followed then by the comedy flick "" at No. 3 with $9.9 million in ticket sales.

No. 4 is the drama romance "" which scores $5.7 million, ahead of "" at 5th with $5.3 million. Meanwhile, "" comes at No. 6, scores $5.1 million, while the new release "" is at 7th with $5 million. No. 8 to 10 in succession are "," $3.5 million, "," $3.4 million, and "," $3 million.

News
>
Music News
February 06, 2006 07:31:31 GMT
"October Road" is the latest music project he outed since 2002. And now singer/songwriter is working on his new album. "I've got four or five things started and near completion. Maybe I'll have something ready by March, but I wouldn't want to promise it." So the musician said.

In related news, Taylor reportedly will embark on his One Man Band tour next month. It is a shift away from his traditional full-band summer outings, about which he reveals "Larry Goldings is going to play keyboards with me, at least to start with. We're going to play smallish theaters, houses of around 3,000. We'll do that in the first half of March, the first of April, the first half of May, and beyond that we'll see."

News
>
Movie News
February 06, 2006 07:12:42 GMT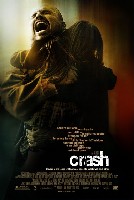 "" and "" both won the 58th Annual Writers Guild of America Awards held Saturday night Feb 4th. "Crash," which is of drama mystery genre, won the Best Original Screenplay award for its writers Paul Haggis and Bobby Moresco.

Meanwhile, "Brokeback Mountain," which tells the story a love affair between a pair of lonesome cowboys that spanned decades, won the Best Adapted Screenplay honors for Diana Ossana and Larry McMurtry. That being so, with such attainment the two flicks automatically established themselves as the favorites for the best movie Oscar.

News
>
Movie News
February 06, 2006 06:51:15 GMT
DreamWorks animation action comedy "" really is a big winner at the 33rd annual Annie Awards held Saturday Feb 4th. The film gloriously brought home ten awards, including that of Best Animated Feature.

Moreover, the flick also won the categories of Effects Animation for Jason Wen, Character Animation for Claire Billett, Character Design in an Animated Feature for Nick Park, Directing in an Animated Feature Production for Nick Park and Steve Box, and Music in an Animated Feature Production for Julian Nott.

News
>
Celebrity Gossip
February 06, 2006 04:53:34 GMT
has been on probation for drug offences and attacking a woman with a bottle following an incident happened in April 2004, in which she hit musician Kristin King with a whisky bottle and a large lit candle as she found her in her boyfriend's home. And soon following King's lawsuit over the incident, the singer then pleaded no contest to assault in February 2005.

Thanks to her efforts to combat drug addiction that Judge Rand Rubin has on Friday Feb 3rd at a hearing complimented Love for her progress in drug treatment, and freed her from house arrest. In the decision made, the Los Angeles judge extended Love' probation to March 2007 while told her to continue twice-weekly random drug and alcohol testing plus avoid places where alcohol is the main drink on sale. She is next due back in court on May 12 later this year.

News
>
Celebrity Gossip
February 04, 2006 06:05:12 GMT
Happy tidings came from and as the couple, through Cox's publicist, Alisha Mahon, proclaimed their engagement on Friday, February 3, followed by a plan to marry next winter. The actress first met Mohr when he guest-starred on NBC series "Las Vegas" in which she has joined since 2003.

Cox previously was engaged to comedian Bob Goldthwait while Mohr was married to model Nicole Chamberlain and has one child together before decided to split in 2004.

News
>
Celebrity Gossip
February 04, 2006 05:57:59 GMT
It's over before they could make their way to marriage altar. and shockingly decided to go on their own path on Friday, February 3 after engaged for a year, putting an end to their marriage plan which is intended to be held in Armstrong's hometown of Austin. "After much thought and consideration we have made a very tough decision to split up," so said the couple in a joint statement issued to People Magazine. "We both have a deep love and respect for each other, and we ask that everyone respect our privacy during this difficult time." In the meantime, either Crow's publicist or Armstrong's agent have not yet reveal any comments dealing with this matter.



News
>
Music News
February 04, 2006 05:04:27 GMT
Get ready to see the hottest act of this year for and set to team up for a co-headlining tour in the United States, starting March 22 in Oregon. Death Cab bassist, Nick Harmer, has revealed that the idea to tour with Franz Ferdinand came after the members of his band began talking about plans to launch a U.S. tour. "We were like 'Why don't we tour with another big band and see how it goes?" he remarked. As for the reason for picking Franz Ferdinand to accompany them, he simply said: "The Franz Ferdinand guys all seem to be very much in line with how we feel about rock 'n' roll." Hmm, really can't wait to see the gig.



News
>
Celebrity Gossip
February 04, 2006 04:59:27 GMT
Appearing on the catwalk instead of music stage, , , , , , Fergie of the , Deborah Harry, Eartha Kitt, and Elaine Stritch all took their turns to strut their stuff at New York Fashion Week on Friday, February 3 as the participants of the annual Red Dress Collection, staged by The National Heart, Lung and Blood Institute to raise awareness about women and heart disease. All dressed in red outfit created by top designers: Rimes appeared in Zac Posen's spaghetti-strap gown with a tightly pleated bust and high-front slit, Crow in a scarf-style halter dress by Ralph Lauren while Milian in a flowing gown with jeweled straps by Max Azria Atelier. Meanwhile, Lohan, who made the peace sign at photographers as she reached the end of the runway, modeled a long-sleeve Calvin Klein gown with a V-front, followed by Womack in a strapless gown with gathering and satin strips on the bodice by Carmen Marc Valvo.



News
>
Celebrity Gossip
February 04, 2006 04:51:30 GMT
Another awful case hit when a man known for handling deals involving celebrity porn named David Hans Schmidt has intended to make an auction of her private belongings which include diaries and pictures of her in various stages of undress. Schmidt revealed that he was seeking $20 million for the items which he described to consist of 18 diaries recounting Hilton's past sexual dalliances, celebrity encounters and other adventures, also some photos of her at "wild parties" on yachts and in private homes besides her computers, clothing, videos and furniture.

Responding quickly to this matter, Hilton 's publicist, Elliot Mintz, said that the items previously had been locked away in a Los Angeles-area storage locker during a 2004 move and suspected that they "may have been illegally seized", but was not sure exactly how they found their way to Schmidt. "The possibility that many people would be reading her journal is really disquieting," said Mintz as quoted by Reuters. "She's feeling a combination of anger, certainly confusion, and just tremendous sadness."

News
>
Music News
February 04, 2006 02:48:35 GMT
The end of his marriage with does not mean the end of everything for , instead it turns out to be a new beginning in his life also music career as he emerges with new single, "What's Left of Me", debuted exclusively on Friday, February 3 via AOLMusic.com. "As with most of my music - the inspiration is my life," he said of his inspiration for this new song in an interview with the site. "The beauty of music is interpretation. I'll let everyone draw their own conclusions."

"What's Left of Me" is the first single off of his forthcoming solo album of which either title or release date still remain unknown. Keep sticking to this site to follow the progress of this project.

News
>
Celebrity Gossip
February 03, 2006 08:59:15 GMT
The show creator of Soul Train Music Awards, Don Cornelius, has announced Thursday, February 2, the nominees of the award for this year and it's who turns out to lead the nomination this time. Obtaining a Best Male R&B-Soul Album nod for his "TP.3 Reloaded", the R&B crooner was also nominated in Best Male R&B-Soul Single and Best R&B-Soul or Rap Music Video categories for song "Trapped in the Closet (Chapter 1 of 5)" besides being the first recipient of the Award, given for his outstanding career achievements in song writing.

Joining Kelly in the line-up of Best Male R&B-Soul Single and Album nominations, nabbed the honor of being presented with the 2006 Sammy Davis Jr. Entertainer of the Year Award while chart-toppers received another accolade for Outstanding Career Achievements from .

News
>
Movie News
February 03, 2006 08:12:00 GMT
Both were the box-office hits of 2005 and now they are also set to embark on production of their next installment. Two giant studios behind Harry Potter and Chronicles of Narnia series announced Thursday, February 2 that the sequels have been slated to start filming in this year. The fifth part of Harry Potter series, "", will begin its shooting process next week in England as confirmed by Warner Bros while Disney along with Walden Media stated that "" are ready to roll cameras later this year and has already commenced the pre-production process.

Original cast of the previous Harry Potter movies will return with some new faces on board, namely as Ministry of Magic toadie Dolores Umbridge, George Harris as the auror Kingsley Shacklebolt, Helen McCrory as Bellatrix Lestrange, and a newcomer Evanna Lynch as Luna Lovegood. The film itself is scheduled for a 2007 release yet there is no confirmation whether it will be either a summer or holiday movie.