News
>
Movie News
November 15, 2007 10:04:48 GMT

Making a change on the screenplay of its new horror feature "", Miramax has hired "" scribe Brian Nelson to do a rewrite on the material New York native Tristine Skyler initially worked on, The Hollywood Reporter has learned.

Based on Sara Gran's 2003 novel, pic will take moviegoers into the mind of a woman experiencing bizarre situations that might not be happening and violent impulses that might be all too real. Nelson reportedly has signed on to carry out his task for the film before the start of the WGA strike.

News
>
Movie News
November 15, 2007 09:43:59 GMT

Those curious to see how the collaboration between and goes should really be more than just glad by now. Yes, footage from their starring vehicle "" has just been brought on-line, giving us our initial glimpse on the movie.

As you can see down below, the video wonderfully boasts tons of superb fighting shots while showing glimpses of the two martial arts masters in their roles as well as some other characters, including as Jason Williams.

News
>
Music News
November 15, 2007 09:27:04 GMT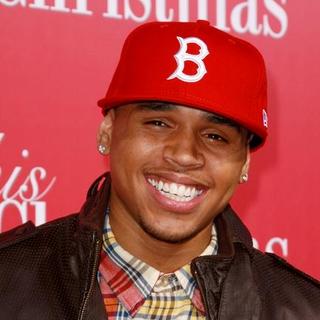 In anticipation of the Holiday season, has contributed not only a flick but also a track plus its music video. The teen heartthrob has just released a music video for theme song to his latest flick, ''.

Brown also handled the direction of the video himself. This would be his first experience in directing a music clip.

News
>
Movie News
November 15, 2007 09:04:35 GMT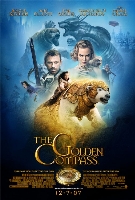 Massive promotion on New Line Cinema's upcoming "" continues. This time, the studio has smoothly brought up five other TV spots plus a fourth featurette for the fantasy adventure for fans around to feast their eyes on.

Posted on Iklipz.com, all of the five TV spots can be reached via links available at AceShowbiz's section, and so can the new featurette. The behind-the-scene clip, labeled "Looking for Lyra", describes how newcomer Dakota Blue Richards was picked out of thousands of British girls to play the leading role in the movie. Besides footage from the audition held for the part, you can grab interviews with stars and as well.

News
>
Music News
November 15, 2007 08:35:09 GMT

She might cancelled previous gigs due to health reasons, but chose to go on with her U.K. tour when her husband Blake Fielder-Civil was restrained by the police. The troubled singer kicked off the tour in Birmingham on Wednesday (November 14), dedicating a song for him.

It may sound sweet but the gig was not. She grunted "Nothing's going to bring my husband back" shortly after performing 'Back to Black'. She then dedicated 'Wake Up Alone' for Blake and went on with her other hits like 'Tears Dry on Their Own' and 'Rehab'.

News
>
Movie News
November 15, 2007 08:00:27 GMT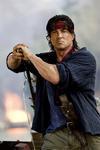 A new movie still from the upcoming "" has been published by Lionsgate Films on the net via USATODAY.com, featuring the stern face of the titular hero himself as you can see on the left.

The character once again is played by , who has been portraying the Vietnam War veteran since the first installment of Rambo franchise in 1982. In this latest outing, the hero has spent the past two decades living in the region as a hermit, one who has shed patriotism, lost his faith and given up on humanity.

News
>
Music News
November 15, 2007 07:53:49 GMT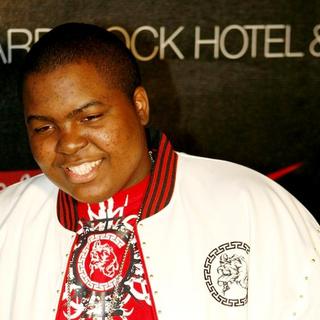 Relatively new singer has continued his collaboration hunt with talented and pretty women. This time, the Jamaican R'n'B star is finding ways to do a duet with .

"I really like Leona," Kingston said. "My people were telling me just this week I'm going to be doing a song with her in the U.S. I really like her style and she has an amazing voice. We're gonna hook up and do something special."

News
>
Movie News
November 15, 2007 07:27:00 GMT

Giving us our initial look on "", Picturehouse Entertainment has launched a teaser trailer for the horror flick online by now.

Running way over one minute, the piece can be accessed through page at AceShowbiz or you can just watch it down below.

News
>
Music News
November 15, 2007 07:15:18 GMT

The plan on is taking an upturn with the announcement of a full scale tour, of member has revealed. 'Back Again No Matter What' tour will mark their first in 7 years.

The reunion was previously scheduled for a one-off gig only. "We've been talking about getting back together for some time now," Keating said. "The Children in Need rehearsals just made us want to tour together again. I can't wait to be back on the road and all the guys feel the same."

News
>
Music News
November 15, 2007 06:39:11 GMT

The status of in has been confusing for sometime. Recently vocalist Vince Neil told MTV News that Lee is still in the band despite few days earlier, bassist Nikki Sixx said that he was "definitely out of the band".

"What happens is, there's a press release saying that Tommy was out of the band and everybody jumped on that," Neil said. "But when Tommy issued his own press release saying 'no,'nobody paid attention to him. So he was never out of the band."

News
>
Movie News
November 15, 2007 06:23:06 GMT

Lashing out at Bill O'Reilly for criticizing "", executive producer for the movie Mark Cuban has received harsh response from the FOX News Channel's "The O'Reilly Factor" anchor. The famous political commentator now is calling for his listeners to protest the Brian De Palma-directed drama, which depicts the real tragic events surrounding a U.S. army squad that targets and persecutes an innocent Iraqi girl and her family.

Accusing Cuban to have a grudge against the States while deeming his film to incite anti-American hatred around the world, O'Reilly has asked the ticket holders to Cuban-owned Dallas Maverick games to bring signs to the arena saying 'support the troops.' The man has also advised others to bring the same sign in front of the theaters they find out to screen the movie.

News
>
Music News
November 15, 2007 05:00:33 GMT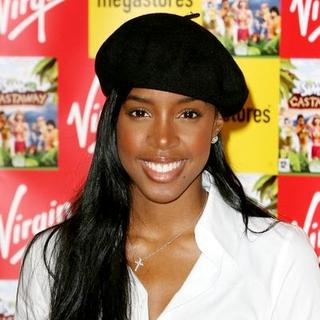 Another exciting reality show in music has been brought by NBC. A competition dubbed 'Clash of the Choirs' will present , , and country singer competing against each other through shaping choirs.

The twist of the game is, each celebrity will have to travel back to their respective hometowns to gather 20 amateur singers to be made their team. Rehearsals will be held and once the date is due, the teams will go to New York to display their hard work during a four-nights competition.

News
>
Celebrity Gossip
November 15, 2007 04:21:34 GMT
While her being reported to be dating actor following his split from actress girlfriend makes the gossip pages everyday, quite the contrary is true. No, isn't dating him. It appears that the actress, who finds "dating is scary," couldn't resist the love arrow cupid has shot out and has embarked on a new romance with a new still-mysterious man.

Bell and her supposedly new lover were spotted meeting up in Los Angeles on Wednesday morning November 14th. Together with actor friend , who played Bell's married costar on the teen drama mystery series "Veronica Mars," the threesome then ate lunch together and shopped at Trader Joe's, Staples and Urban Outfiters.

News
>
Music News
November 15, 2007 04:04:53 GMT

X Factor alumni has just released the music video for his new single, 'Breathless'. The song is the title track of his upcoming album which will be released on November 26 in U.K.

'Breathless' was preceded by the up-tempo 'If That's Okay With You' that reached no. 2 in U.K.'s Singles chart. Both singles will appear in '' CD along with a double A-Side track 'No You Hang Up' that was included in 'If That's Okay With You' single.

News
>
Movie News
November 15, 2007 03:46:54 GMT

The highly-anticipated flick now has delightfully got something to present to its fans all around that should not be missed for sure. Cheer up, folks, Warner Bros Pictures as the studio behind "" has released two new featurettes for the project, one of which pointing out the return of...Quidditch!

Originally available from "" DVD, which was released Monday, 12 November 2007 in the U.K., these two pieces can also be reached through AceShowbiz's section or just view them at the bottom. In its beginning, each feature joyously shows lead star saying he is glad to be back in this mega-hit film franchise.