News
>
Movie News
July 20, 2007 03:30:48 GMT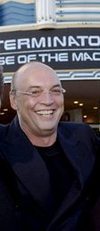 Still in its early stage of development, "" has already faced serious problem on the way concerning its distribution rights.

Rights holders to the project are reported to have placed a lawsuit against MGM, alleging that the giant studio is interfering in their right to negotiate for the distribution of this fourth installment of the popular sci-fi action franchise.

News
>
Celebrity Gossip
July 20, 2007 03:12:08 GMT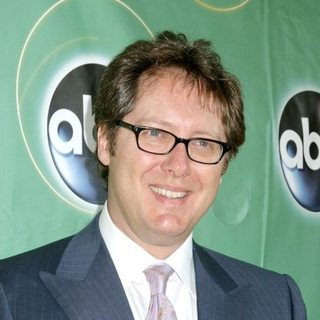 The 59th annual Emmy Awards won't be held until September 16th later this year, but the nominees are in already. "The Sopranos", "Ugly Betty", and "Grey's Anatomy" are among the series dominating the award nominees list announced Thursday July 19th.

ABC's "Grey's Anatomy" is nominated for the Drama Series award, running for the category with the likes of "Boston Legal", "Heroes", "House", and "The Sopranos". The hit dramedy series "Ugly Betty" is vying for the category of Comedy Series with "Entourage", "The Office", "30 Rock", and "Two and a Half Men" as the competitors.

News
>
Celebrity Gossip
July 20, 2007 02:22:57 GMT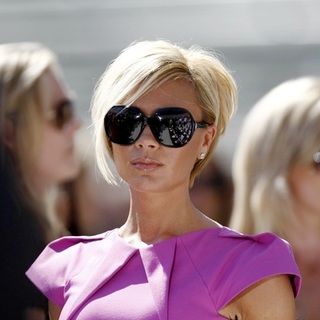 and won't be friends. Maybe Posh Spice is just too posh for Paris, or maybe Vic feels afraid that getting close to the socialite will ruin her image. Don't know which one is true. One thing for sure getting close to and becoming Paris best friend is definitely a "No Way" for Vic.

The singer and mother of three has reportedly turned down Paris' offer of friendship. While Paris is reported to have said about Victoria: "We could be soul mates," Vic on the other hand was overheard telling friend, "Over my dead body! We couldn't be more different. You won't catch me falling out of nightclubs with no knickers on."

News
>
Movie News
July 19, 2007 09:18:12 GMT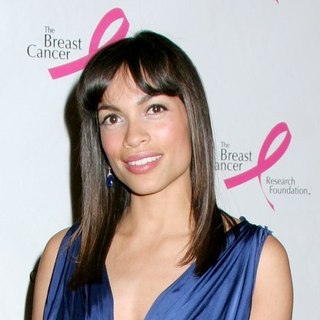 Gearing up for his next movie project "", New Jersey-based filmmaker Kevin Smith has pointed out to MTV that he is keen to board the flick with his "" star in it.

"I wrote [the role of Miri] for Rosario Dawson," so he confessed. "I'd be kind of flabbergasted if she didn't do it."

News
>
Music News
July 19, 2007 08:34:18 GMT

Three years not releasing any album apparently has given enough time for to work on two pieces. The rock singer will release not only one album next year but two at a relatively short interval.

Kravitz's will first release "" in February 2008 before having the second one "" shortly after. Both will be the follow up of "" (2004), an album that reached #14 in Billboard Hot 200 chart and was certified Gold. No further details regarding the two new albums have been unveiled.

News
>
Movie News
July 19, 2007 08:34:07 GMT

Appears to take a break from fantasy genre, Walden Media is on the move to develop an adventure movie that is set against the backdrop of Maverick's, home to one of the largest and most dangerous surf breaks on the planet, The Hollywood Reporter has learned.

Story will be based on the true events experienced by surfing prodigy Jay Moriarity, who, during his teens, took on the waves at Northern California surfing jewel Maverick's, where the winter swells pull in waves five stories tall. Prodding wise surfing elder Rick "Frosty" Hesson to prepare him, he finally put by the local legend through a program of intense physical training.

News
>
Movie News
July 19, 2007 08:32:51 GMT

Working on his second big screen project for Universal Pictures, 25-year-old filmmaker Cameron Fay reportedly is in charge to both write and direct a comedy pitch of his of which rights have been secured by the studio.

Little is known about the untitled project since plot details are being kept tightly under wraps, but it is learned that the flick will be a relationship comedy and produced by Mary Parent and Scott Stuber via their Stuber/Parent shingle. Overseeing the film for the company is Alexa Faigen while Scott Bernstein and Maradith Frenkel are both overseeing for Universal.

News
>
Celebrity Gossip
July 19, 2007 08:27:38 GMT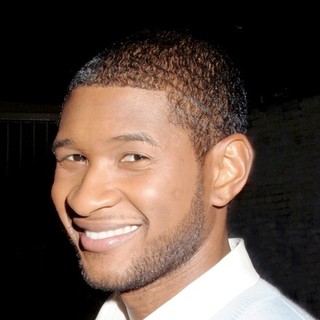 This just in, is seeking to shut down one of his most popular fansites, because the woman behind the site, Erika Jackson, doesn't care for his fiancee, Tameka Foster.

Standing by his woman, the R&B star is taking legal action against Erika, claimed her to have been using the site as a forum to badmouth Tameka, who's blamed by many of his fans for the firing of his mother-manager Jonetta Patton as well as for the departure of his press representatives Simone Smalls and Chris Chambers.

News
>
Celebrity Gossip
July 19, 2007 07:49:01 GMT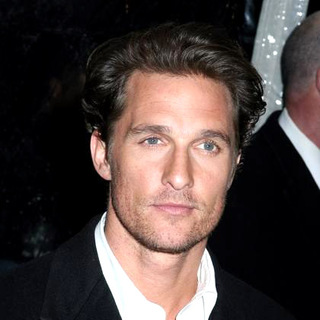 When it comes to Hollywood's Best Bodies, is the winner. And when it comes to the "Most AB-ilicious Stars" Matthew McConaughey is the best. Coming to the "Hottest Bachelors" still Matthew McConaughey is the first. As if those predicates as yet enough for him, the actor adding at least one more status, Hollywood "Beach Bums".

McConaughey who's been photographed shirtless in many occasions while he was exercising on the beach has topped the list of In Touch Weekly magazine's Hollywood "Beach Bums". He is on the No. 1 spot, besting Andy Baldwin who comes 4th on the list.

News
>
Music News
July 19, 2007 07:43:48 GMT
Off from her three-years contract with Caesar's Palace, is set to kick off in a 2008 worldwide tour. The singer will begin her itinerary in Johannesburg, South Africa which also marks her first gig in the country.

The Johannesburg's concert is set at Coca-Cola Dome on February 14. Leaving the town she will then head to the country's capital city Pretoria on February 16 to 17. According to Billboard, the tour will also take her to Durban, Port Elizabeth and winery Somerset West before sending her to European countries like Belgium, France and Switzerland.

News
>
Movie News
July 19, 2007 07:29:01 GMT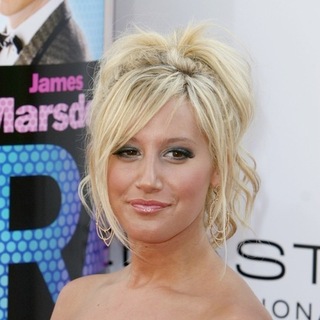 Set to become the next "High School Musical" cast member who steps into the big screen after , has delightfully revealed to MTV News that she is going to make her film debut in "Picture This" which is slated to start filming next month.

"It's a father-daughter movie, about a relationship where the daughter's getting more mature and older, and needing the dad to let go," the beauty explained.

News
>
Celebrity Gossip
July 19, 2007 07:20:11 GMT

is back on the dating saddle again. The American Idol judge has in a recent interview with "The Today Show" host Matt Lauer revealed the identity of her new boyfriend, it's restaurateur J.T. Torregiani.

Being asked on her love life during the Wednesday July 18th taping, Paula tend to describe her romantic life as "a horror movie." She admitted to have been dating someone though. "It's looking upwards," so Paula said when being asked on her romance with the new man.

News
>
Music News
July 19, 2007 07:09:41 GMT
Releasing the detail of their new album one by one, indie rock act has just announced the complete tracklisting. "" contains 11 tracks including first single "Hurricane".

Those making the cut in disorderly list are "In Between 2 States", "Hurricane", "Tokyo", "Airport Disco", "It's Not Your Fault", "The Outsiders", "Flying Over Bus-Stops", "Second Hand Stores", "In The Library", "Best Not To Think About", "This Is What I Sound Like".

News
>
Movie News
July 19, 2007 06:44:41 GMT

Extending his collaboration with Yari Film Group on the heels of the upcoming "", Rod Lurie has given his commitment to direct for the studio a new drama feature titled "", which centers on a D.C.-based female newspaper reporter who outs a CIA agent and gets imprisoned for refusing to reveal her source.

Pic is said to parallel the case of Valerie Plame, whose status as a CIA agent was exposed in the media following the publication of a New York Times article written by Ambassador Joe Wilson. Lurie, who also penned the script, is aiming to start production on the flick well ahead of Warner Bros. Pictures' untitled biopic of Plame that Akiva Goldsman is producing.

News
>
Music News
July 19, 2007 06:30:20 GMT
Punk band has just finished shooting their music video for "Island". The song is the first single from their new album "" which will be released July 31 via Virgin.

"Island" has been made available for listening on the band's MySpace and PureVolume pages together with title track. "Island" digital download can also be obtained from iTunes music store.