News
>
Music News
November 13, 2007 07:58:32 GMT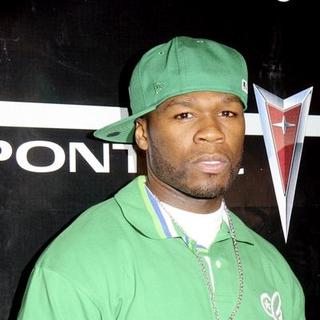 The full version of 's clip for the fifth single from his 'Curtis' album has been premiered. 'I'll Still Kill' features performance by in both the single and the music video.

It was shot back in October with director Jesse Terreo (, ). Akon previously said that the scene is "not an environment for pretty women" because it's rather "some assassination-type". Terrero revealed that it is "'Bourne Supremacy' meets 'Unleashed'".

News
>
Celebrity Gossip
November 13, 2007 07:58:32 GMT

Has been keeping herself away from the nightclubs and late night parties since completed her rehab stint at the exclusive Cirque Lodge drug and alcohol treatment center in Sundance, Utah early last month, has so far managed to live a sober life. Not yet paying her debt to society, the actress-singer finally was photographed Monday November 12th volunteering for the American Red Cross in Pomona, Calif, which is part of her 10-days community service in a DUI plea bargain.

No words on what Lindsay was doing there nor does it is mentioned on where she will serve the rest of her 9 days of community service.

News
>
Movie News
November 13, 2007 07:53:43 GMT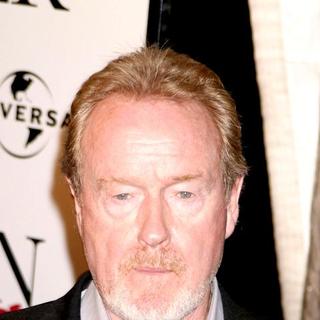 Just achieved commercial success through his latest work "", Ridley Scott has already got something new lined up in his busy schedule. Report from Variety reveals that the renowned filmmaker is now attached to helm a supernatural thriller of Fox 2000 production entitled "Stones."

Aimed to be a big-scale feature in the genre, project will center on the mysterious destruction of ancient religious sites around the world. Later it is learned that Stonehenge turns out to be the tie that binds together artifacts that still have primeval powers.

News
>
Celebrity Gossip
November 13, 2007 07:22:14 GMT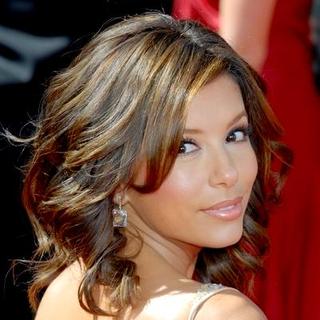 With her "Desperate Housewives" co-stars has had twin daughters and reportedly is pregnant with fiance 's child, has revealed her willingness to have babies of her own. The tiny actress has publicly shared her intention to become a mother, saying she's found new ambitions; to work, be a great wife and to have children.

"I've always loved the idea of having lots of children. If I'm around any baby, I'm like, 'Aaaaahhhh, babies!" Eva said. "I was pretty ambitions when I moved to Hollywood and I succeeded. But now I've found new ambitions - I want to work, I want to be a great wife and I want to have children. This is a new chapter in my life. I will be very sad to go but I'll have more time to do movies."

News
>
Movie News
November 13, 2007 07:17:57 GMT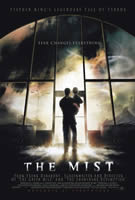 Tons of footage from "" have been brought continuously through trailers and clips since the past month, and now it's time to hear some words from the maker himself regarding the horror flick.

Yes, a clip for the movie featuring helmer Frank Darabont has smoothly been put on-line at for us to check out. In the piece, labeled "Director Commentary", the man eagerly shares his experience on the set while watching a clip from the film, the recently-released one "There's Nothing Out There."

News
>
Music News
November 13, 2007 07:09:07 GMT

will record his eight studio album in an Egyptian pyramid. Choosing such an unusual place to record is explained as the attempt to get great acoustics.

A source says, "Robbie has heard the chamber of the Great Pyramid has the best acoustics in the world. He's going to go and sing a few notes in there to see if the sound is as impressive as expected."

News
>
Music News
November 13, 2007 06:27:05 GMT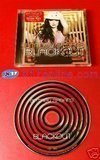 is in attempt to help children all over the world, an ironic situation considering she's still fighting for her own sons' custody. The pop queen is conducting an auction for her signed CD.

Britney released '' late last month and now a copy of it, imbued with an autograph, will be put on eBay. The money from the highest bidder will benefit UNICEF. This project is a partnership between Britney and X17 online.

News
>
Celebrity Gossip
November 13, 2007 06:13:54 GMT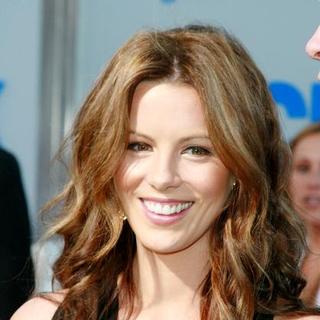 This just in. was hospitalized in Memphis, Tennessee over the weekend.

The movie beauty was filming her latest big screen project, drama thriller "," with co-stars and on Sunday evening November 11th when she complained of numbness in her left arm and leg.

News
>
Music News
November 13, 2007 05:16:29 GMT

A rather sad news from the highly-coveted reunion of has been surrounded not only on the rumored friction within the band but also on their single 'Headlines'.

The song which is meant to be a comeback single is officially a flop in their home country, U.K. According to a press release, only 4,907 copies have been sold digitally, prompting radio stations to play it only once a day.

News
>
Celebrity Gossip
November 13, 2007 05:10:04 GMT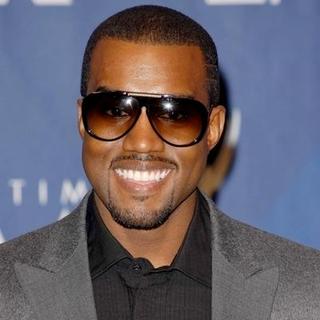 's family is breaking their silent, finally. Family members of the rap star issued a statement Monday November 12th, gave thanks to the support and kind words people have sent them following the sudden and shocking death of Donda West on Saturday November 10th.

"Kanye West, his family and friends would like to thank everyone for the outpouring of support and kind words that have come in from across the country since the death of his mother, Dr. Donda West," the statement partly read. "After working in higher education for 31 years, Dr. Donda West and Kanye West co-founded the Kanye West Foundation with the mission of helping to combat the severe dropout problem in high schools across the country. The first and signature initiative of the Kanye West Foundation is Loop Dreams. Designed to capitalize on students existing interest in hip-hop, Loop Dreams challenges students to learn more about what's behind hip-hop culture in order to help them develop skills, express themselves creatively and be empowered."

News
>
Movie News
November 13, 2007 04:59:36 GMT
If the tidbit proves legit, it could only mean one thing: the next Bond girl has already been found.

MI6.co.uk has heard from a TV news show in Mexico that local star Mayrin Villanueva has secured an acting slot in "Bond 22", of which producers were said to look for a Latina face to be a Bond girl in the movie. Local news coverage cited Villanueva's husband Jorge Poza to even claim that the actress does score the coveted role.

News
>
Music News
November 13, 2007 04:33:50 GMT

will not make their fans another century to listen to their new materials. The band that is comprised of vocalist Roger Daltrey and guitarist Pete Townshend have begun the long hours at the studio to write for a new album.

Daltrey told The Rock Radio, "At the moment Pete's writing new material. I haven't heard anything. He's told me some of the ideas which sound really intriguing again, and as usually from Pete, it's never dull. It's always these wonderful kind of stories that go along with it."

News
>
Celebrity Gossip
November 13, 2007 04:24:51 GMT
With her all-girl music group becoming talk of the town concerning their reunion, new album, and world tour, makes another media headlines of her own with her being reported to have dumped her billionaire boyfriend Evgeny Lebedev.

Ginger Spice reportedly told friends she doesn't have time for romance, due to the forthcoming Spice Girls world tour. And Russian airline heir Lebedev is said to be heartbroken after Halliwell called an end to their romance after only four months together.

News
>
Movie News
November 13, 2007 04:19:03 GMT

Turns out we did not have to wait long enough to grab our glimpse on the production of J.J. Abrams-directed "" for some pictures and a video from the set have already been brought on-line by now.

Provided by , the photos, one of which you can see above left, mostly feature as young Mr. Spock, complete with his Vulcan ears. There are also shots of Abrams discussing something with Quinto, though. Check the link above for more.

News
>
Music News
November 13, 2007 03:49:35 GMT

After four years of absence from touring, are back down the road with not only one but two great acts to accompany them. and rock band Mute Math will tag along the 33-date trek as the -fronted band's opening acts.

The jaunt will begin January 25 at Hollywood's Hard Rock Live and wind down March 18 at Las Vegas' Pearl Theater. One highlighted event is the Valentine's Day that happen to stop at New York's Madison Square Garden on February 14.