News
>
Movie News
June 13, 2007 08:45:27 GMT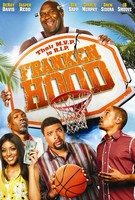 Drawing in a seemingly promising project under its banner, Lionsgate Films has come onboard to distribute comedy flick "Frankenhood", the first film production of Anvil Studios in association with Content Foundry Partners.

Already completed principal photography over the weekend, the movie centers on two morgue workers eager to win a local street-ball tourney. Their chances are zero to none until they enlist a large corpse who has been brought back to life by a surly mad scientist.

News
>
Celebrity Gossip
June 13, 2007 08:32:47 GMT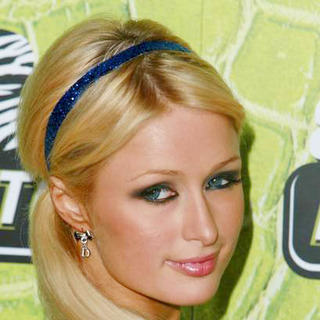 The heiress will never stop partying. Despite the fact that she's still serving her jail sentence in a medical unit at the Twin Towers jail in downtown Los Angeles for violating her probation, father Rick Hilton has planned a huge party to celebrate release from prison.

Talk is heating up that the hotel mogul has asked numbers of Las Vegas clubs to stump up cash, flights and free hotel rooms for the honor of hosting the so-called "get out of jail" bash. "He was originally asking for a $US50,000 ($A59,385.95) cash fee to be paid, as well as accommodations and flights," the New York Post quoted a source as saying.

News
>
Music News
June 13, 2007 08:09:36 GMT

Being in the top ten finalists of Shortlist Music Prize, has stood out among the crowd. The singer - real name Charlyn Marshall - was chosen to be the first woman to win the prestigious award.

Cat beat her seniors like and for a reason. who is within the jury panel said, "Cat Power's album quickly got under my skin. She has one of the most beguiling voices around. `' is an immediate classic that will never age."

News
>
Celebrity Gossip
June 13, 2007 08:05:21 GMT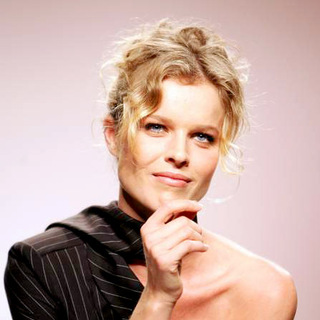 is now a mommy. The Czech-born model is the proud mother of a baby boy she delivered in Paris on Friday June 1st.

The newlyborn, named George Marsiaj Herzig, is the first child of Eva and her Italian boyfriend Gregorio Marsiaj. "The whole family are well, Eva is delighted, and they will all be leaving on a holiday together shortly," a spokeswoman from Storm Models confirms.

News
>
Movie News
June 13, 2007 08:05:02 GMT
Elevating the high-profile status of "" a notch higher, Oscar winner has given his commitment to join in the cast of the superhero flick, The Hollywood Reporter has revealed.

Already lined up , , and , the highly-anticipated project finds Bruce Banner/Hulk on the run as he is trying to avoid capture long enough to cure the condition that turns him into a monster. Hurt is said to portray Gen. Thaddeus "Thunderbolt" Ross, the man who has dedicated his life to capturing the Hulk and the father of Banner's love interest, Betty Ross, played by Tyler.

News
>
Music News
June 13, 2007 07:39:17 GMT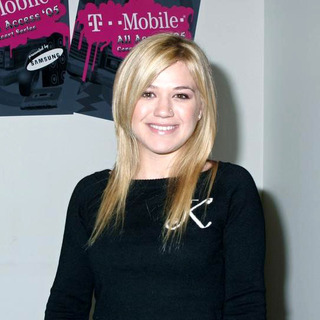 With problems regarding her "transition" keep coming in, is again hampered with the situation when her manager Jeff Kwatinetz of The Firm abandons her career. Is it really Clarkson that 'rebellious'?

Speaking in diplomatic manner, a rep from The Firm said, "Kelly Clarkson is an enormously talented artist and we are pleased to have served as her managers in her well-deserved rise to stardom. We have only the best wishes and hopes for her in the future."

News
>
Movie News
June 13, 2007 07:35:22 GMT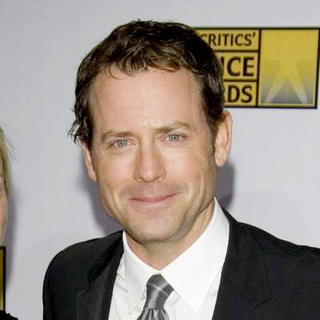 The flow of Hollywood names coming for "" still runs smoothly for sure. Following the inclusion of last month, and have both landed deals to take part in the comedy, set to come out from Universal Pictures' pit.

Toplined by "SNL" veterans and , the flick focuses on a single woman (Fey) whose desire to have a child and keep her career leads her to hire a surrogate (Poehler). Kinnear is billed to portray a proprietor of a local fresh juice shop who becomes close with Fey's character while Tierney will become Fey's confident, conventional sister who supports her choice.

News
>
Celebrity Gossip
June 13, 2007 07:21:31 GMT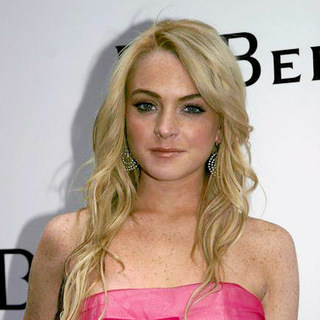 's legal saga goes on and on. It seems the actress-singer will never stop creating media headlines with her antics. While the star is recovering in rehab, she's hit with a lawsuit over a 2005 car crash.

The suit stemmed from an October 4, 2005 car accident during which Lindsay left the Ivy restaurant on Robertson Blvd. in Beverly Hills, driving her jet black Mercedes when suddenly struck a vehicle that was making an illegal U-turn in front of her. Her car then crashed into the parked van owned by Grandeur Incorporated.

News
>
Movie News
June 13, 2007 07:04:41 GMT
What a quick move Martin Campbell is carrying out this time. Just few days after reports of him being in negotiations to direct 20th Century Fox's "", which he finally is set to helm, the New Zealand filmmaker is already plotted to perform the same duty in Paramount Pictures' thriller "."

A remake of the 2004 French-language feature "36 quai des orfevres", the picture concerns two detectives who try to solve a series of armored car robberies in the hopes of landing a promotion promised to whoever catches the perpetrators. Swiss filmmaker Marc Forster originally was brought in to handle the helming task from script penned by Dean Georgaris.

News
>
Music News
June 13, 2007 06:56:41 GMT

has let Columbia takes the distribution of his new album "". This deal marks the reunion between the singer and the label since "" (2004).

"Planet Earth is a fantastic album and promises to be a musical milestone for Prince," Sony Music President Rob Stringer said in a statement. "The Columbia label is thrilled to be working with an iconic artist like Prince in this exciting stage of his amazing career."

News
>
Celebrity Gossip
June 13, 2007 06:54:08 GMT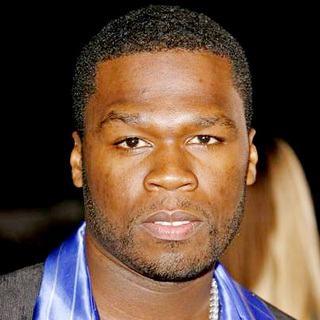 is moving one step forward in the industry, jumping on the fashion bandwagon. The hip hop star is expanding his G-Unit clothing line, opening an online virtual boutique to sell garments and promote his forthcoming album "", slated to hit the market September 4th later this year.

The rapper is opening a store in Zwinktopia, a virtual world with 6.5 million users, who create characters which interact with other inhabitants. They, in addition, can also purchase virtual clothes and belongings.

News
>
Music News
June 13, 2007 06:21:12 GMT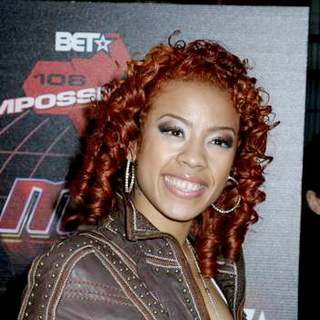 makes sure that her music doesn't rub off by releasing sophomore set "". The album that will be led with single "Let It Go" featuring and will arrive in shelves on September 18.

Guest appearances from , , and are expected in this album. The video of "Let It Go" meanwhile, will start filming next week and feature the direction from Benny Boom (, , ).

News
>
Celebrity Gossip
June 13, 2007 06:11:11 GMT

First it was her younger sister and ex-boyfriend, Greek shipping heir Stavros Niarchos, and on Tuesday June 12th, got a visit from her beloved parents Ricky Hilton and Kathy Richards. That was their first visit.

Had a 30-minute visit with their daughter, momma Kathy told reporters "It's tough in there. It's cold" but "It's just good to see her." On Paris' latest condition, the lady said her daughter did lose her appetite and find it hard to sleep. "She really hasn't had much sleep," Kathy said, adding that Paris however has finally started to eat, beginning with cereal early that day.

News
>
Music News
June 13, 2007 05:09:24 GMT

On the brink of success with the release of "" (2006), Scottish act won't rush the next album this year. Though some songs are ready to be cooked this autumn, the band thinks that they as well as fans deserve a break.

"I've written loads. Nathan (Connolly) has written quite a few songs, Paul (Wilson) has been writing quite a bit as well, so the new album could be done when we finish this tour in September," vocalist Gary Lightbody said. "But I don't think there's any point of doing it this early. I think people by the end of the summer will just about have had enough, and that's fair enough."

News
>
Movie News
June 13, 2007 05:03:33 GMT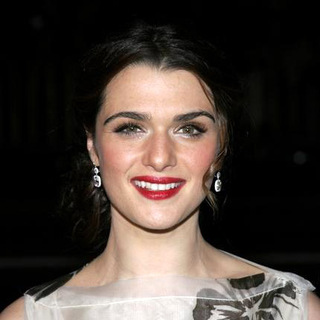 Being selective in choosing stints for her acting resume, again takes dramatic turn in her next step as the lovely actress has signed on to star in Peter Jackson-directed "" which DreamWorks Pictures recently picked up to have it developed at its pit.

Pic is an adaptation of Alice Sebold's 2002 best-selling novel of the same name about a murdered fourteen-year old teen named Susie Salmon who continues to observe her family and friends from a personalized heaven after her death. Weisz reportedly will play the girl's mother, depicted in the book as a woman whose growing family frustrated her youthful dreams.