News
>
Movie News
September 12, 2006 06:00:41 GMT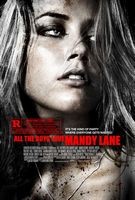 Following the trail of MGM in nabbing Toronto Film Festival participant "" under its wings, Dimension Films, a subsidiary of The Weinstein Company, has satisfyingly acquired the distribution rights to teen horror flick "."

Already encountered its premiere at the festival on Saturday, September 9, the movie marks a directorial debut of Jonathan Levine and features young talents like , , also Aaron Himelstein. Script is penned by Jacob Forman with Chad Feehan, Felipe Marino, Joe Neurauter seating as producers.

News
>
Music News
September 12, 2006 04:50:35 GMT
Has provoked protest at earlier stops of her "Confessions" tour in Italy, Germany and the Netherlands among others, in fact won't stop performing. The pop sensation even brings her upcoming performance to Russia, marking her first ever concert there.

Previously planned to hold her tour on September 11th, coincide with the 5th years admonition of the terror attacks, Madonna was forced to have her trek a day late after critics said it would be disrespectful to the victims of incident.

News
>
Movie News
September 12, 2006 04:45:56 GMT
Taking a notch higher following the unveiling of its intention to make five movie sequels, MGM has come up with a bigger plan to mark its return to the studio big leagues. Based on reports compiled by Variety, the studio has revealed that it will release some $150 million-plus films over the next few years which include "The Hobbit", "Terminator 4", and a sequel to 1999's "The Thomas Crown Affair."

Concerning "The Hobbit", MGM is said to produce the flick in partnership with New Line Cinema while eyeing "Lord of the Rings" trilogy helmer Peter Jackson to take the director's seat. Jackson himself, as reported by Aint-it-Cool.com, has shown his willingness to helm the project, even though his schedule gets more crowded every passing week.

News
>
Celebrity Gossip
September 12, 2006 04:26:01 GMT
It's a baby joy for singer/guitarist Paul Stanley and his wife, Erin Sutton. The couple, who tied the knot last November, has welcomed a baby boy on Wednesday, Sept. 6.

The newly-born, named Colin Michael Stanley was born in Los Angeles and weighed in at 8 lbs. 6 oz. On his son, Stanley told People magazine "Lucky for him, he looks just like his mother".

News
>
Celebrity Gossip
September 12, 2006 03:57:28 GMT
Just days after announced her first pregnancy ever, there comes words from another "Desperate Housewife" , that producers do concern to work the actress' real-life pregnancy into the hit TV series "Desperate Housewives".

Longoria said producers have decided to make the expectant mother part of the show's plot. "They are writing it in," she told the TV magazine show Access Hollywood, while adding "I don't know. Who knows who is going to knock her up on our show!"

News
>
Celebrity Gossip
September 12, 2006 03:25:29 GMT
Here we provide you with further details in the tragic death of Daniel Wayne Smith, the 20-year-old son of Playboy playmate . Police investigation said that Daniel died Sunday September 10th, 2006 while visiting his mother at Doctors' Hospital in Nassau, where she had given birth last week to a 6-pound, 9-ounce baby girl.

Reginald Ferguson, assistant commissioner of the Royal Bahamian Police Force, said in an interview with The Associated Press that Daniel was visiting his mother at the hospital when he was found in her room at about 9:00 a.m. Sunday morning. "It would appear from our report that the mother had gotten up, saw him in the chair and he appeared to be sound asleep," he said. "She tried to wake him up, he was unresponsive, and she sounded the alarm."

News
>
Movie News
September 12, 2006 03:24:45 GMT
Marking her return to Sony's Screen Gems after "Underworld" series, has signed on to star in the company's new horror thriller feature of "", replacing who reportedly dropped out due to personal reasons.

Therefore takes over Parker's role, the beauty will be billed opposite to play a couple who realize that they are become the object for making a snuff film upon finding out video cameras in their motel room. Also joining the cast list is Frank Whaley who will portray the anti-hero.

News
>
Celebrity Gossip
September 12, 2006 02:55:41 GMT
She really is committed to the screen project that makes her name big, which is the famous TV series "Desperate Housewives". And so, it is not a surprise when said "I would never leave 'Desperate Housewives'".

The actress further admits to love "the medium of television and the routine it provides", yet also claims that "Housewives" will be her last series.

News
>
Celebrity Gossip
September 12, 2006 02:38:13 GMT
Go and get the October issue of Elle magazine and you'll read there all about . The actress, who posed for the cover of the publication, spills what she really wants.

She tells the magazine, "I want to be terrified. I really want to do what I think I'm going to f--king fail at miserably." She, moreover, also talks about her latest role in the forthcoming drama "", in which she has to play a Vegas lounge singer opposite .

News
>
Movie News
September 11, 2006 09:53:44 GMT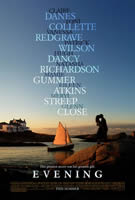 "" really gets more illumination as one more star is coming down under way. Variety reported that has been confirmed to join the cast of the project, a big screen adaptation of Susan Minot's best-selling novel of the same title.

Lining up with the likes of , , , and , Wilson will be billed to play the past object of affection of a 65-year-old cancer patient played by Redgrave as she recalls her youth while her two daughters try to come to terms with her impending death.

News
>
Celebrity Gossip
September 11, 2006 09:34:11 GMT
This year Billboard R&B/Hip-Hop Awards, held Friday September 8th in Atlanta, saw the big winning of who during the event nabbed five awards all at once. She among others won the category of Top R&B/Hip-Hop Artist, Top R&B/Hip-Hop Artist - Female, Hot R&B/Hip-Hop Songs Artist, Hot R&B/Hip-Hop Albums Artist, and Top R&B/Hip-Hop Album for her 2005 set "".

Some other winners at the award show were , who nabbed the Top Rap Album award for "" and Hot Rap Track award for "Gold Digger". Meanwhile, brought home the Top Male R&B/Hip-Hop Artist prize, and won Top New R&B/Hip-Hop Artist.

News
>
Movie News
September 11, 2006 09:15:46 GMT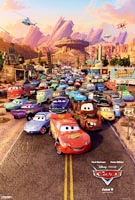 Pirates' rule overseas has come to its end. After holding the top spot of foreign box-office for nine consecutive weeks, "" finally has to hand over the position to "" after only managed to gain $7.7 million from 47 territories, way behind the animated flick which succeeded in scoring $9 million from 34 territories during its weekend run ended Sunday, September 10.

Slated to open in Greece and Turkey on Friday, September 14, "Cars" so far has collected total sum of $183.3 million worldwide while "Dead Man's Chest" has just proclaimed itself to be the Hollywood's newest billion-dollar baby, the third movie to reach such title after "Titanic" and "."
Seating on the third place for the weekend is "" which delightfully could add another $6.1 million it collected from 44 markets to its pocket followed by "" with an estimated $3.8 million from 43 territories. Columbia's "" and 20th Fox Century's "" come up together next to share the fifth rank after both earning $3.2 million.
News
>
Celebrity Gossip
September 11, 2006 09:13:17 GMT
Good and bad news approached nearly at the same times. The Playboy playmate has on Sunday September 10th, 2006 had her 20-year-old son, Daniel Smith, died suddenly in the Bahamas.

The bad news came just three days after the busty beauty welcomed the arrival of her baby daughter, whose father being kept under wrap.

News
>
Celebrity Gossip
September 11, 2006 08:51:54 GMT
He first created a documentary on Hurricane Katrina, and now Spike Lee is about to follow it up with a scripted drama for NBC set in New Orleans.

The new project, simply called "NoLa," is a multicultural ensemble exploring the post-Katrina lives of New Orleans residents from different social and economic backgrounds.

News
>
Movie News
September 11, 2006 08:16:00 GMT
Seemingly progressing well, Vox3 Films has delightfully added another new project under its banner after picking up 's vehicle of "." The Hollywood Reporter revealed that the studio has successfully secured the rights to "", a picture based on Peter Alson's memoir of the same title.

Telling about Alson's account of life as a down-and-out Harvard graduate who gets his real education when taking a job as bookie in Greenwich Village, pic is directed by David Greenwald who also pens the script alongside the author. Jonathan Kesselman is set to produce under his newly formed production company the Worldwide Media Conspiracy together with Vox3 principals.