News
>
Music News
June 11, 2007 05:13:44 GMT
With the reason of an unspecified family problem, will pass the 15th Annual Red Stripe Reggae Sumfest. Not only missing the date, it was reported that the rapper will scrap off any summer dates he is scheduled to perform.

Organizers of Sumfest announced last week that LL Cool J has cancelled his July 20 gig through a rep. Published on Jamaican Observer was: "We have just been advised by LL Cool J's management that due to a family problem, LL Cool J has been forced to cancel all his summer dates and hence he will not be performing at Sumfest."

News
>
Music News
June 11, 2007 04:54:06 GMT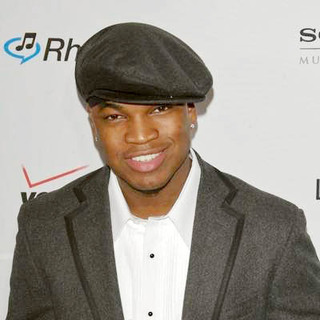 Excelling with his solo career and being a good helping hand to other artists, is still terrified upon helping pop king . The singer who received the recommendation from ' feels that he wouldn't be able to bring back the "Thriller" sensation.

"I'm not trying to top Thriller," Ne-Yo said in a statement. "Anybody trying to top something that's already been done is fighting a losing battle."

News
>
Movie News
June 11, 2007 04:48:39 GMT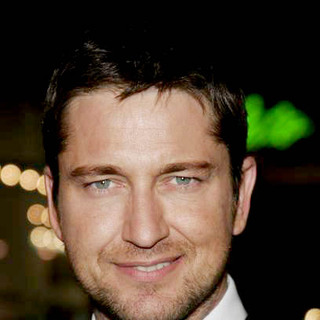 Giving response to 's remark earlier pointing out his doubt on whether he would really take part in "", helmer Zack Snyder has stated to MTV that he will find out a way to have the "" star kept sticking to the project for sure.

"Yeah, we'll find a spot for him," the Green Bay-born filmmaker told the music network at the 2007 MTV Movie Awards red carpet. "They'll let him [off the other sets for a while]; he's not gonna get out that easy."

News
>
Music News
June 11, 2007 04:21:36 GMT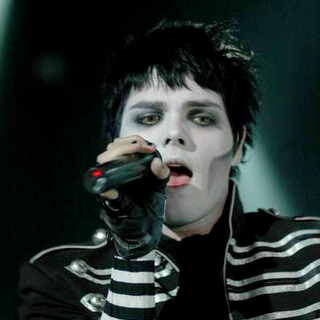 Responding to 's "copycat" accuse, took it pretty easy. The band laughed off the fact that the accusation comes from a Marilyn Manson.

Frontman Gerard Way told Rock Sound magazine, "If said we sucked we would think about it a bit but usually it is comments from someone with a new record to promote so the remarks ring hollow." He then added, "We still haven't found someone that has knocked us down that we need to take seriously."

News
>
Movie News
June 11, 2007 04:18:49 GMT
Progress does run smooth on "" as "" scribe Billy Ray has openly admitted that he is on works to pen the screenplay for the project, set up by Warner Bros. Pictures in association with Jerry Weintraub Productions.

Revealing the tidbit to SciFi.com, the man, however, claimed that no director is attached yet and that he will not take the position in the flick though offers have actually been made to him.

News
>
Movie News
June 11, 2007 03:54:49 GMT
Sequel title apparently still becomes the dominating part in attracting moviegoers' attention as "" is now taking its turn to reign over the weekend domestic box office ended June 8, 2007.

Superbly selling $36.1 million worth of tickets in its first three-day run, the follow-up to 2004's "" automatically shoves last-week champ "" to second rank for the latest installment of Disney's hit seafaring tale series is unable to fare higher than $21.1 million this time.

News
>
Music News
June 11, 2007 03:51:09 GMT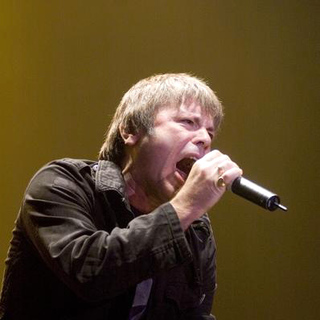 British act was hailed at 2007 Download Festival as they closed the event on Sunday and pulled the largest number of audience in the three days event. While audience nodded to their tunes, the heavy metal band admitted 'challenge' before taking the stage.

Bassist Steve Harriss told NME.com, "We're really looking forward to playing here tonight because we've only done four shows before this one. So it's going to be a bit nerve wracking and edgy but that's good because I think we need a challenge like that." Next thing, the band got on stage and performed the hit "Different World" from "" (2006) to a screaming crowd.

News
>
Celebrity Gossip
June 11, 2007 03:16:02 GMT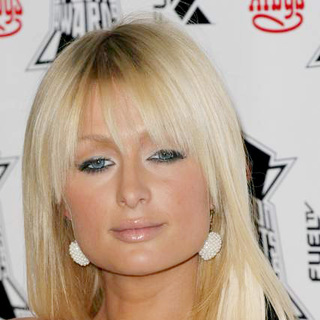 Sundays and Tuesdays are visitation days for female inmates at the Twin Towers jail in downtown Los Angeles, and made use those days the best way she could. On Sunday June 10th she chose sister and former boyfriend, Greek shipping heir Stavros Niarchos to meet with.

Upon their arrival, the jail officers had the other inmates in the crowded visiting area pushed aside so that the heiress cold have more privacy. Nicky had little to say to reporters and paparazzi as she's leaving the slammer. She was overheard telling sister Paris to "be strong".

News
>
Music News
June 11, 2007 02:46:31 GMT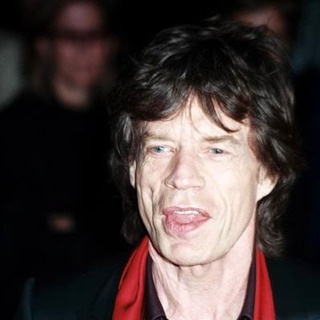 Of what can be considered a rare moment, ' frontman joined his also-a-singer-brother to sing in front of a small crowd. It happened late last month but the buzz is not high 'till now.

Not so known Chris Jagger was hitting the stage with his Atcha! Blues band when his more famous brother Mick popped his head in the southwest London pub named Bull's Head. Upon taking a break, Chris who noticed his brother's arrival persuaded him to take the stage.

News
>
Celebrity Gossip
June 11, 2007 02:40:36 GMT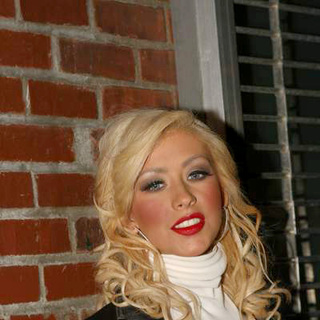 It almost two years that married her husband, music marketing executive Jordan Bratman. And just now talk is heating up that the pop singer is pregnant with their first child together as she's been spotted visiting a maternity doctor recently.

Visited a maternity doctor at NY's Maternal Fetal Medicine Association, a practice known for their expertise in high-risk pregnancies and state-of-the-art ultrasounds, on Thursday June 7th Aguilera was seen casually dressed and sporting dark sunglasses with Bratman by her side.

News
>
Movie News
June 09, 2007 08:45:32 GMT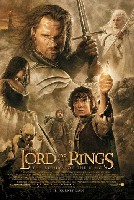 Not yet done with the dispute against acclaimed filmmaker Peter Jackson, New Line Cinema now has to face another lawsuit concerning profits drawn from the "Lord of the Rings" trilogy.

Fifteen New Zealand-based actors showing up in various appearances throughout the course of the films have carried legal action against the studio, claiming they have been ripped off of their cut in an estimated $100 million in profits from the sales of movie merchandise, their attorney Henry Gradstein said Wednesday, June 13.

News
>
Music News
June 09, 2007 07:56:00 GMT
While waiting for the new studio album to be completed, is releasing a deluxe edition of their 2006 album "".

In the specially packaged edition, the band includes 13 tracks from the original album plus another four songs that went unreleased in U.S. Not only stopping there, a DVD containing live concert footage and their music videos will also be included in the package. The release date to this deluxe edition is set on June 12.

News
>
Movie News
June 09, 2007 07:37:54 GMT
Consistent in entertaining all fans of "Harry Potter" around the world, Warner Bros. Pictures has made an update to the of the upcoming "."

Here visitors are presented with new page called where they can create their own masks and share the works with the world. Those eager to join in are advised to download the 'Death Eater Art Kit' containing useful items in creating the masks to then post them on the site to be rated or even downloaded.

News
>
Music News
June 09, 2007 07:32:41 GMT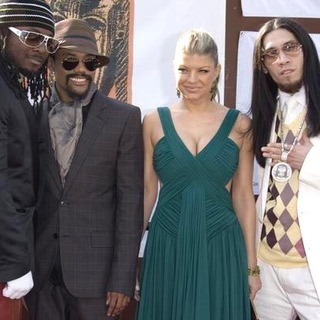 Increasing worry among fans with their respective successful solo careers, apl.de.ap, Taboo and aka Fergie are forming together again as . The group tells fans to keep on crossing finger for a new album next year.

Speaking on behalf of the band, Fergie who has the most and apparent success in career so far, confirms that she isn't leaving the band. She said, "We don't have an album yet, a Black Eyed Peas album. We haven't had time; everybody's been constantly working, as we always do. But we will have an album. We're not going away."

News
>
Movie News
June 09, 2007 07:15:15 GMT
After some period of peace, trouble once more afflicts -starrer "" as a man from New York is conducting legal action against the hit mockumentary comedy's distributor 20th Century Fox.

Anonymously identified as John Doe, the man placed a lawsuit to federal court in Manhattan last week over the scene in which he is seen "fleeing in apparent terror, screaming for Mr. Cohen to 'go away." Looking for unspecified damages, Doe accuses the filmmakers to use his likeness without consent which causes him emotional damage that he continues to suffer.