News
>
Celebrity Gossip
December 12, 2006 07:01:09 GMT
Harvard University's School of Public Health named music mogul "Mentor of the Year" for using his celebrity status to help people.

"Quincy Jones' entire life is a testament to the power of mentoring," Jay Winsten, associate dean of the Harvard School of Public Health, said in a statement Monday Dec 11th. "He has served as a role model for using the power of celebrity to improve the lot of humankind."

News
>
Movie News
December 12, 2006 06:53:01 GMT
Settles in for a long stay at the top of international box office, "" hits its fourth straight weekend on the spot after satisfyingly adding $36.2 million it has collected from 63 markets into its pocket, Variety has reported.

Still scoring great in the U.K with $5.7 million at 952 theaters, this latest 007 installment therefore raises up its total income to $247.2 million internationally and $376 million worldwide, which is just $55 million short of the Bond film record set by "" in 2002.

News
>
Celebrity Gossip
December 12, 2006 06:24:04 GMT
walked out the court room joyously Monday Dec 11th after a judge terminated her probation and dismissed three misdemeanor cases, including two drug-related charges.

Superior Court Judge Rand Rubin terminated Love's probation orders relating to drugs and assault charges despite objections from lawyers representing musician Kristin King who was attacked by the singer two years ago.

News
>
Movie News
December 12, 2006 05:55:20 GMT
Honoring those that "offer outstanding film programming", the Boston Society of Film Critics proudly announced the recipients of its BSFC Awards for year 2006 on Sunday night, December 10.

Though staying with the majority on who the best actor and actress of 2006 are by naming of "" and of "" in those respective categories, the group really made different selections from other award events this time as it bestowed most honors to "" instead.

News
>
Celebrity Gossip
December 12, 2006 04:35:12 GMT
No, it is not Santa Clause who is coming to town. It's . The songstress is taking Santa's duty into her hand, buying Christmas gift for ' sons, Sean Preston and Jayden James.

Rumor has it that Christina recently got the boys clothes for the cold. She reportedly called Nina Takesh, co-owner of hip Los Angeles baby boutique Petit Tresor, to order presents for them.

News
>
Movie News
December 12, 2006 04:34:23 GMT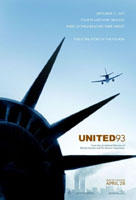 Giving more buzz to the award season, Washington, DC Area Film Critics Association has picked up a number of notable names and titles to be deemed the winners of its 2006 WAFCA Awards.

Like the New York Film Critics Circle, the group cast its favor on 9/11-drama "" for Best Film title while taking the same picks as the New York Film Critics Online in selecting "", "", and "" as Best Documentary, Best Foreign Film, and Best Animated Feature, respectively.

News
>
Celebrity Gossip
December 12, 2006 04:08:24 GMT
is seeking divorce. The so-called porn queen filed for legal separation from Jay Grdina, her husband of three and a half years.

The court papers, filed Monday Dec 11th in Los Angeles County Superior Court, comes months after Jameson became romantically involved with mixed martial-arts champion .

News
>
Celebrity Gossip
December 12, 2006 03:43:43 GMT
and girlfriend are engaged to be married. Report on their engagement was first made public by Life & Style who claims the couple is planning to wed after a "touchy" reconciliation period.

"It was always a secret engagement, and they will never confirm it publicly, but it's back on, and they're happy again," a source told Life & Style. "Starting a family and sharing their lives together is so much more important to them than which magazine they can sell their wedding pictures to."

News
>
Movie News
December 12, 2006 03:42:49 GMT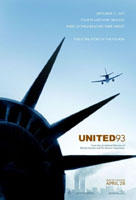 Helping narrowing the field of contenders for the Oscars while following other major film awards in Los Angeles and New York, the New York Film Critics Circle unveiled yesterday, December 11, the honorees of its 2006 NYFCC Awards based on the votes undertaken by its members consisting of the film critics from daily newspapers, weekly newspapers, and magazines.

The top prize of Best Picture was bestowed to Universal Pictures' tense 9/11 drama "" with animated penguin romp "" as Best Animated Film and France's "Army of Shadows" as Best Foreign Film while "" was named Best Non-Fiction Film.

News
>
Celebrity Gossip
December 12, 2006 03:19:10 GMT
Let the frenzy begins coz has already found a new love. The singer, who is working on her comeback album, was spotted out with Jonathan Rotem, a South Africa born American record producer who's been working with such heavyweight musicians, as , , and among others.

Spears and Rotem were spotted out on a date in LA on Sunday Dec 10th, going to see a movie at the Groove by the x17online camera crew and were seen canoodling at The 3rd Stop in West Hollywood. Following the dinner, the twosome then headed to Rotem's apartment at 3 am.

News
>
Celebrity Gossip
December 12, 2006 02:46:35 GMT
grabbing headlines, again, when she was arrested early Monday Dec 11th for investigation of driving under the influence after her car was reported headed the wrong way on a freeway.

Richie was arrested at 1:45 a.m. (PST) in Burbank, California, after two 911 callers reported seeing a 2005 black Mercedes SUV going the wrong way on the 134 Highway, said Altadena California Highway Patrol officer Todd Workman.

News
>
Celebrity Gossip
December 12, 2006 02:10:39 GMT
has his own reason to dumb Melanie Brown. It is because the Scary Spice cheated on him.

The comic actor reportedly hired private detectives to follow the former Spice Girl after becoming suspicious she was cheating on him and was later convicted after she was being photographed meeting another man in Los Angeles last month.

News
>
Movie News
December 11, 2006 09:20:43 GMT
Sets to make his dream come true, Sam Raimi is on board to produce "The Shadow", an adaptation of the legendary 1930s pulp hero who has the power to cloud men's minds, The Hollywood Reporter has learned.

"I've been a passionate Shadow fan ever since I was a kid and have long dreamed of bringing this character to the screen," the famed filmmaker commented as he expressed his excitement upon developing the project.

News
>
Movie News
December 11, 2006 09:02:00 GMT
Brushing aside previous report informing filming on "" will take place in New Zealand, Disney and Walden Media have been confirmed to prepare shooting the movie at Pinewood Studios in the U.K instead.

President of Walt Disney International Andy Bird revealed to an audience of television executives on Thursday, December 7 that production on the film will still be carried in February though with post-production being conducted also in the country.

News
>
Movie News
December 11, 2006 08:27:18 GMT
Putting priority to develop its new drama project of "Since Walker Left", Focus Features has appointed Jessica Goldberg to work on the screenplay of the picture, The Hollywood Reporter has revealed.

A remake of the 2003 French film "Since Otar Left", the flick revolves around a mother and daughter whose joy comes from the letters sent regularly to them from the family's adored son, Walker. However, their lives begin to change course as the daughter tries to conceal the truth from her mother upon learning that Walker has suddenly died.