News
>
Celebrity Gossip
July 28, 2007 04:36:57 GMT

Drama follows everywhere. The troubled pop star provoked media headlines yet again when she was caught up in an incident at a Las Vegas Strip resort involving one of his bodyguards and a paparazzi.

One of the star's bodyguards, named Cesar Julio Camera, was accused of grabbing and punching one photographer and pushing another into a wall at 11:55 a.m. Thursday July 19th at the spa at the Wynn Las Vegas hotel-casino.

News
>
Movie News
July 28, 2007 04:35:59 GMT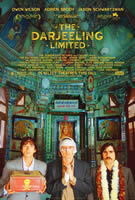 Constructing an intriguing line-up of film titles this year, organizers of the Venice Film Festival have officially revealed on Thursday, July 26 the full list of movies set to be presented at the event, held for the 64th time in its 75th anniversary celebration.

For In Competition section, there will be twenty one flick set to be featured in apart from the previously-announced "" which will be the opening film at the festival, all to encounter their world premiere. About half are either American or British productions, like "", "", "", "", "", and "."

News
>
Celebrity Gossip
July 28, 2007 04:12:50 GMT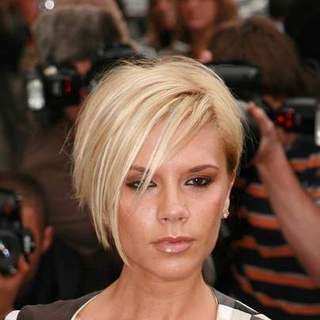 It's official. will cameo in the upcoming second season of "Ugly Betty."

The show's executive producer Marco Pennette has confirmed her joining the ABC dramedy series, saying she's going to star in its wedding-themed episode.

News
>
Movie News
July 28, 2007 03:25:55 GMT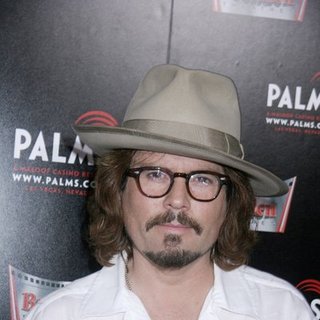 Obviously still in Warner Bros. Pictures' favor, has added one more film feature to work on together with the studio through his Infinitum Nihil shingle.

The two reportedly are set to develop "" based on a 1960s supernatural TV series of the same name created by Dan Curtis. Over 1,225 episodes, the show was recognized as a highly atmospheric, spooky soap that featured gothic horror staples like vampires, monsters, witches, werewolves, ghosts, and zombies.

News
>
Celebrity Gossip
July 28, 2007 03:25:26 GMT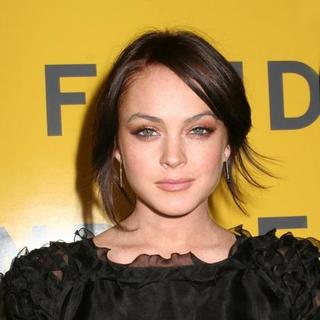 keeps going from one low to another. Going from rehab to arrest in just 11 days, the starlet life is a mess. Following the release of an audio copy of the 911 call made by the mother of her former personal assistant in the minutes before her arrest, it's now the turn of her passengers to speak out.

There are three men claiming they were passengers in the car driven by Lindsay on the Tuesday morning July 24th of her arrest, they are Dante Nigro, Jakon Sutter, and Ronnie Blake. The threesome told the media the actress-singer had been drinking and chased after her assistant.

News
>
Celebrity Gossip
July 28, 2007 02:39:38 GMT
Birds of a feather flock together. is heading to jail, following in the footstep of her best friend . The tiny socialite was pleaded guilty Friday July 27th to driving under the influence (DUI) and thus sentenced to four days in jail.

Arrived for her court appearance at the courthouse in Glendale, Calif. on the arm of boyfriend, lead vocalist Joel Madden, Nicole looked somber and subdued as she was lectured about her driving.

News
>
Movie News
July 28, 2007 02:32:35 GMT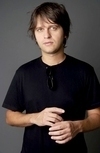 Judging from the success he achieved through "", sure it does not take long for Juan Carlos Fresnadillo to nab his next directorial stint.

Yes, the Spanish filmmaker has already received an assignment from DreamWorks Pictures to handle helming matters on its new big screen feature titled simply "." A character-driven chase drama, project centers on a desperate man who carjacks a young woman, setting off a high-speed car chase across Los Angeles.

News
>
Celebrity Gossip
July 28, 2007 02:13:49 GMT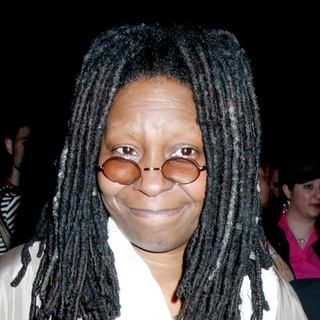 and are two strong candidates to be added to "The View". The two stars are in final negotiations to join the ABC daytime show as regular cast members following the departure of Rosie O'Donnell and former co-host Star Jones Reynolds.

Details on the negotiation are being kept under wrap and will not be made public until next week.

News
>
Movie News
July 28, 2007 01:53:44 GMT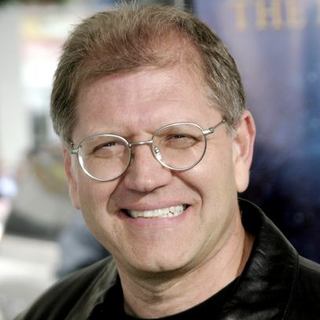 Building up anticipation on its ambitious computer animated flick "", Paramount Pictures has smoothly brought online a new trailer for the fantasy movie while updating the official website in its preparation to launch the film on November 16 this year.

Posted on , the footage can be viewed in Quicktime version in either standard or high definition format. Meanwhile, the contains several features that include the film synopsis, gallery, and downloadable items.

News
>
Movie News
July 27, 2007 09:59:57 GMT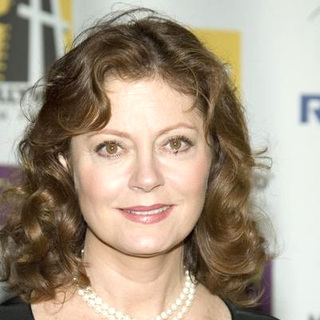 While still trying to get on board the project, filmmakers of "" have successfully reached deals with to have her in the lineup of the drama, which Oscar-winning filmmaker Peter Jackson is set to direct, Variety has revealed.

A big screen adaptation of Alice Sebold's novel of the same name, pic centers on a murdered teenage girl who continues to watch over her family and killer from heaven. Sarandon is learned to portray the teen's grandmother who comes to live with the family after her murder.

News
>
Movie News
July 27, 2007 09:32:10 GMT

Looking forward to make a great on-screen match to each other, and are both involved in final talks to topline comedy flick "", New Line Cinema as the studio producing the flick has announced through its Production President Toby Emmerich.

The twosome have worked on recent movies coming from the company, with Vaughn starring in 2005's hit "" and Witherspoon playing the female lead in the upcoming thriller "." As for the project, the duo is said to portray a couple who struggle to visit all four of their divorced parents' homes on Christmas day.

News
>
Movie News
July 27, 2007 09:14:27 GMT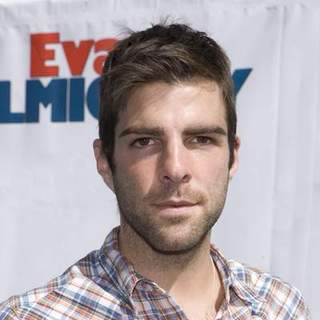 On the same day during the confirmation of Karen Allen in "Fourth Installment of the Indiana Jones Adventures" at the 2007 Comic-Con, Paramount Pictures delightfully also rolled up the veil covering its other tightly-kept project, none other than "."

Answering the recent talks about the flick's cast, the giant studio ultimately admitted that and have both indeed picked up to play the young and old version of Spock, respectively. Further, it was also revealed that a search for the one to portray Captain Kirk is underway and that filmmakers of the sci-fi adventure are trying to get back as well.

News
>
Celebrity Gossip
July 27, 2007 09:01:28 GMT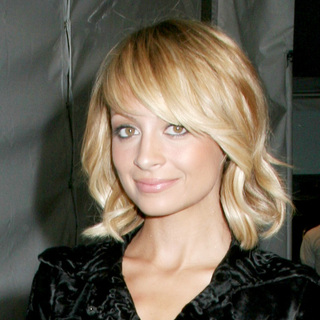 is coming out of her hiding place. The tiny socialite apparently couldn't keep her mouth shut for any longer, planning to break her silence concerning all the matters surrounding her in a tell all interview with ABC News' Diane Sawyer.

Talk is heating up that Nicole will seat for three segments, slated to be aired next week, Thursday August 2nd on "Good Morning America", Friday August 3rd on "Good Morning America" again and on "20/20".

News
>
Celebrity Gossip
July 27, 2007 08:40:16 GMT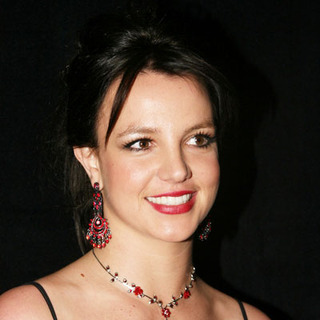 is really a mess. She has just fired her current assistant and is now in search for a new one.

The troubled pop singer and mother of two fired her personal assistant (PA), Shannon Funk, Wednesday July 25th after just three weeks. The firing came amid rumors Funk could bring bad influence to Spears as she herself lives a worse life than the star.

News
>
Movie News
July 27, 2007 08:39:41 GMT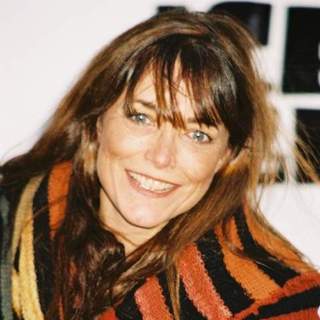 Yes, Marion Ravenwood is back. After weeks of speculations, an announcement stating Karen Allen will reprise her stint as the character was finally made by the filmmakers of "Fourth Installment of the Indiana Jones Adventures" at this year's Comic-Con International in San Diego.

Allen's inclusion thereby marks her as the second star after to return to the adventure franchise. Veteran actor previously was contacted to get back as well to play Indy's father Professor Henry Jones, but refused the offer due to his wish to continue enjoying his retirement.