News
>
Celebrity Gossip
August 10, 2007 06:36:10 GMT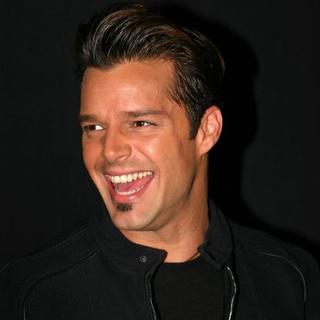 "Welcome to the adoption club dude." Shall we say so to ? As the Puerto Rican singer has revealed his intention to adopt, even "one from each continent" if it is possible.

"It's something we want to begin to create this year, a family of many colors," so Martin told reporters Wednesday August 9th in Puerto Rico, where he is scheduled to perform this weekend.

News
>
Music News
August 10, 2007 06:19:29 GMT

AT&T Inc. is not to take the blame of censorship on 's critic regarding U.S. first man George Bush. The telephone company claimed that they hired an outside company to monitor profanity streaming through their 'BlueRoom'.

The Pearl Jam frontman shouted "George Bush, leave this world alone" and "George Bush find yourself another home" during a Chicago concert that was part of Lollapalooza Festival. The re-broadcast of the show on BlueRoom was later missing the two lines.

News
>
Celebrity Gossip
August 10, 2007 06:15:14 GMT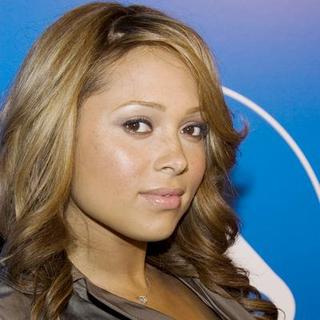 R&B singer , 31, and her basketball player husband Grant Hill, 34, happily welcomed the arrival of their second daughter earlier Thursday August 9th in Orlando, FL.

The newlyborn, named Lael Rose Hill was born at 2:45 pm, weighing in at 6 lbs, 8 oz. Representative for the couple confirmed the good news to People, saying mother and daughter are all doing fine.

News
>
Music News
August 10, 2007 05:21:04 GMT

Still with uncertain release date, 's 13th studio album is being postponed again to next spring, announced the band's label Geffen. The album that is planned to be a double pack is reported unfinished.

"The album got pushed to 2008, more like an April/May release. Robert is still recording," a spokeswoman from Geffen said on Thursday (August 9) in reference to frontman Robert Smith. The follow up to 2004's self-titled album was initially slated for this May but was postponed to October, presumably because Robert had difficulty in writing the lyrics, as he stated last year.

News
>
Movie News
August 10, 2007 05:11:39 GMT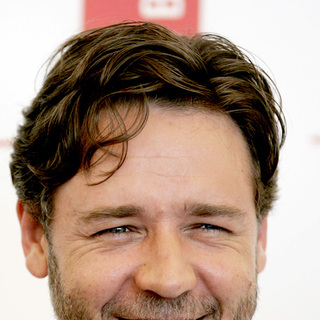 While speculations on being tipped to take cameo role of Captain Christopher Pike in "" are still rolling, another has already come up to the surface, and yes, it also has a big Hollywood name attached.

IGN has claimed to be told that Paramount Pictures is trying to get none other than Oscar winner on board as the villain for the highly-anticipated project. Though so, the site did admit that its source actually was in doubt that the studio and helmer J.J. Abrams could really signed the actor as he would be busy filming "" and "Nottingham" in the coming months.

News
>
Celebrity Gossip
August 10, 2007 04:46:30 GMT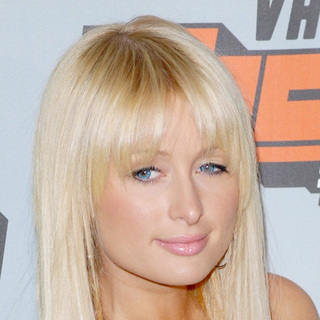 and are best friends and they will always share the same feeling with each other. The laugh, the tears and everything. And days after Nicole came out with her public revelation on her being pregnant, Paris speaks out on her BFF's impending motherhood.

"She's really happy," the hotel heiress told People. "I just got off the phone with her. She's so excited. I know she's going to be the best mom ever."

News
>
Music News
August 10, 2007 04:41:55 GMT

who was admitted to London's University College Hospital on Tuesday (August 7) and discharged a few hours later is now in doubt to continue her V Festival gig in London that is scheduled on August 18-19. The problem is, she was not merely "exhausted".

It is suspected that Winehouse suffered from drug overdose. During the treatment, it was reported that the singer was given a shot of adrenaline and had her stomach pumped.

News
>
Celebrity Gossip
August 10, 2007 04:23:59 GMT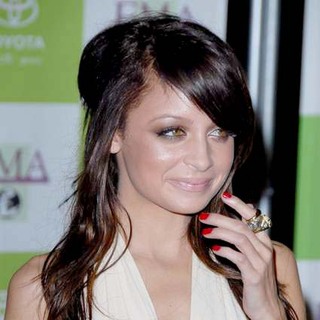 , who's four months pregnant with boyfriend Joel Madden's child, was rushed to the hospital recently in fear of miscarriage after she began excessively bleeding.

The reality TV star is said to have sought medical advice when she began to bleed excessively. Doctors reportedly had reassured Richie that her baby was safe, but encouraged her to give the baby more nutrition.

News
>
Celebrity Gossip
August 10, 2007 03:51:53 GMT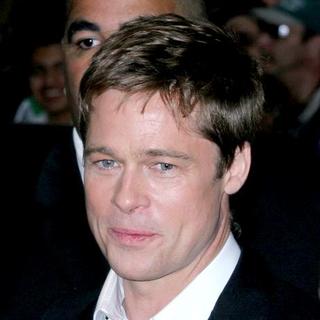 flew over from Chicago to Los Angeles to show up in a local courthouse to report for jury duty Thursday August 9th.

Showed up to serve his calling after postponed his service several times, the movie hunk was seen wearing a T-shirt, dark jeans and a black cap. Sources in the know said he even wore a juror badge, and then had Subway delivered for lunch.

News
>
Celebrity Gossip
August 10, 2007 02:48:40 GMT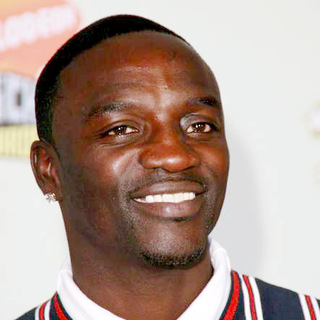 A hip hop and R&B singer, songwriter, and record producer, is set to add television producer to his resume as he's about to launch a new reality TV show and is having his two brothers starring in.

The TV show, to be titled "My Brother's Keeper," will follow Akon's brothers as they parade around town posing as the singer and reaping the benefits that come with being a superstar. The "Smack That" singer claimed to get the idea for the show after seeing fans' reactions whenever they go out in their hometown of Atlanta, Georgia.

News
>
Movie News
August 10, 2007 02:38:27 GMT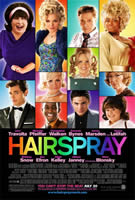 Entertaining and funny, it's hard to not fall for "" indeed and the charm apparently has also captured those in charge for this year's Hollywood Film Festival.

In celebrating the eleventh anniversary of the festival's Hollywood Awards, organizers of the event announced Wednesday, August 8 that cast of the musical flick will delightfully be bestowed Hollywood Ensemble Acting of the Year Award - Musical/Comedy. Kudos will be presented Monday evening, October 22 during the Hollywood Awards Gala Ceremony held at the Beverly Hilton Hotel, Beverly Hills, California.

News
>
Celebrity Gossip
August 10, 2007 02:08:39 GMT

is branching out, sets fourth to launch a new addition to his Pimp Juice beverage brand while at the same time marking its debut with the 3rd annual Pimp Juice P.I.M.P "Upgrade Your Life" Scholarship Competition.

The new Pimp Juice beverage brand, dubbed "Pimp Juice; the Purple Label," is an anti-oxidant/ energy drink that blends acai, ascorbic acid, grape extract, green tea extract, pear extract, pomegranate juice and yerba mate.

News
>
Movie News
August 09, 2007 09:50:38 GMT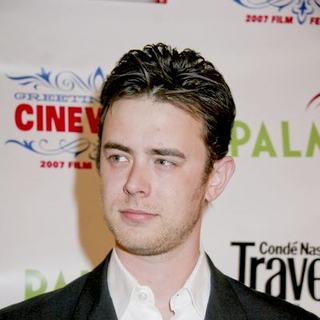 Making no waste of time in picking up more stars for the flick, filmmakers of "House Bunny" have successfully signed the likes of , , Kiely Williams of , frontman Tyson Ritter, Owen Benjamin, Rachel Specter, and Beverly D'Angelo to all gather together in the movie's cast.

Toplined by , pic follows her character as she gets kicked out of the Playboy Mansion and takes the role of the house mother to the lamest sorority on a college campus. Hanks will portray the male lead who becomes Faris' love interest while Mazur is billed as an evil playboy bunny who seduces a butler, played by Benjamin.

News
>
Movie News
August 09, 2007 09:04:44 GMT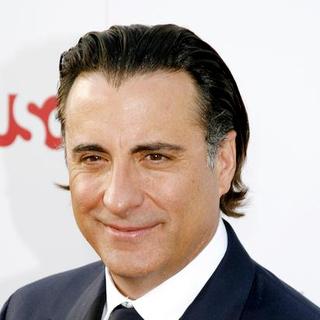 Here come more big names after for "", Columbia Pictures/MGM's sequel to their last year's "."

Variety reported that , , , and have all been added into the cast with and to reprise their roles of Gendarme Gilbert Ponton and Nicole, respectively.

News
>
Celebrity Gossip
August 09, 2007 08:52:19 GMT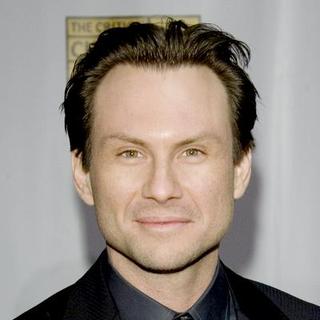 is heading for the West End, about to take the lead in "Swimming with Sharks," which is Michael Lesslie's play adapted from the 1994 black comedy/drama film of the same title that starred as the lead role.

Slater, who was last seen on the London stage in "One Flew Over the Cuckoo's Nest" in 2006, will play the role of Buddy Ackerman, a Hollywood movie mogul and the boss from hell, who ends up being taken hostage by his long-suffering assistant.