News
>
Movie News
June 22, 2007 05:19:19 GMT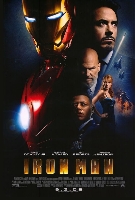 The starry cast of "" may get one more Oscar-nominated talent in the lineup.

Ain't It Cool News brought in exclusive report yesterday, June 21 stating was shooting scenes for the movie on the very same day, appearing as Nick Fury, the famous superspy character in the Marvel Comics universe. The site, however, did not point out how big his role is, but it can be assumed that the part is a cameo of sorts.

News
>
Celebrity Gossip
June 22, 2007 04:59:59 GMT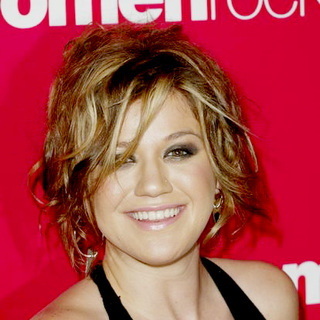 She had a dark past. In an interview with COSMOgirl! for its August issue, opens up about the eating disorder she suffered from after missing out on a role in her high school musical.

"I thought if I come back and I'm cuter and thinner... then I'll get the role. I became bulimic for the next six months. One of my guy friends caught on to it, and I just felt so ashamed and embarrassed," the American Idol winner told the US magazine.

News
>
Movie News
June 22, 2007 04:25:02 GMT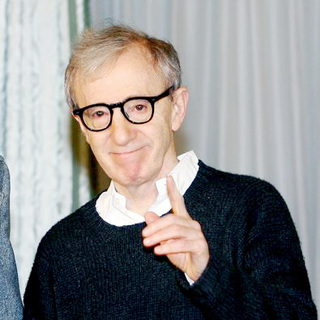 Finally finding a proper name for his Spanish project, director has revealed to Spanish reporters on June 19 that the flick is now tentatively called "Midnight in Barcelona", The Guardian has informed.

"It's the first title I picked but it's possible that it changes," so he stated as quoted by the British paper.

News
>
Celebrity Gossip
June 22, 2007 04:22:20 GMT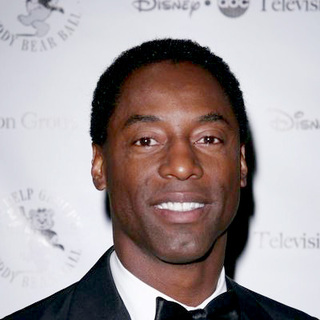 He's still mad and upset about being fired from the hit TV series "Grey's Anatomy". has, in an interview with the Houston Chronicle on Wednesday June 20th, opened up about the unfortunate while revealed further that he's threatening to take legal action against the show's producers.

"They fired the wrong guy. I have to clear my name. I'll start from the beginning. I'm telling everything. So here's the truth," the actor tells the newspaper. On his defense, Isaiah pointed T. R. Knight to have exploited the controversy in order to get a salary increase and to enhance his role.

News
>
Celebrity Gossip
June 22, 2007 03:45:37 GMT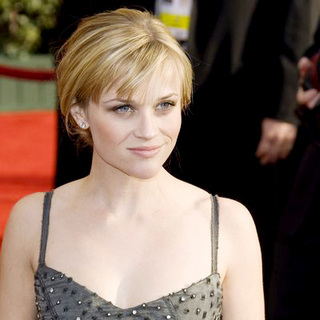 They even not yet made it public that they're couple now the romance has come to an end. and 's secret relationship reportedly is over.

Reese, who split from husband October last year after seven years of marriage, was reported dating Jake in March after getting close together while filming thriller movie "". The couple, however, never made public of their romance.

News
>
Movie News
June 22, 2007 03:23:09 GMT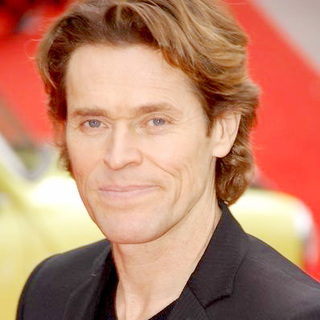 Both successfully establishing solid reputation in Hollywood, and have been brought together to star in "", an English-language debut from Greek filmmaker Theo Angelopoulos.

Project was unveiled by Angelopoulos on Monday, June 18 in Cologne, Germany where he spoke at a panel at Filmstiftung North Rhine-Westphalia's annual International Film Congress. Plot details still remain a mystery, but it is revealed that filming will begin this October in Russia for a 2008 release with Bruno Ganz and Valeria Golino also starring.

News
>
Celebrity Gossip
June 22, 2007 03:13:52 GMT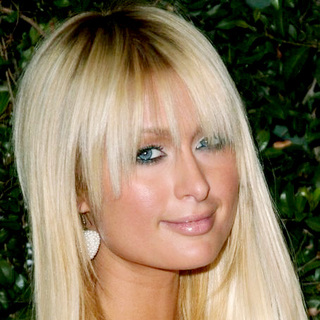 Has just turned down the costly offer to bare all for Playboy magazine, is now being offered $1 million dollar cash for a post-jail interview with US television network NBC's The Today Show.

The New York Post reported Thursday June 21st, NBC has won a bidding war to secure an exclusive chat with the socialite as soon as she's released from the Century regional detention center in Lynwood, California, on Monday June 25th.

News
>
Celebrity Gossip
June 22, 2007 02:47:24 GMT

Multi-Grammy Award winning American gangsta rap group is back on track. Has just had their latest album "Strength & Loyalty" debuted at No. 2 on the Billboards 200 in May, they're now hoping into a new business. Producing watches.

Teaming up with Freeze Watches, the music act is launching "The Bones Watch," an exclusive watch that will combine the Bone Thugs-N-Harmony logo with skull and bones, to create an authentic looking wrist piece.

News
>
Movie News
June 21, 2007 09:55:11 GMT
Setting up what seems to be an ambitious film project, DreamWorks SKG and Universal Pictures have joined forces to work together in bringing up "Cowboys & Aliens", a live-version adaptation of an Image Comics' graphic novel of the same name.

Mixing Western and science fiction genres, the original is set in 1800s Arizona and focuses on the sudden arrival of a space ship in the middle of a skirmish between cowboys and Apaches. The alien commander plans to tame the Old West and enslave everyone, but the cowboys and Native Americans turn their six-guns against the alien invaders.

News
>
Music News
June 21, 2007 09:37:43 GMT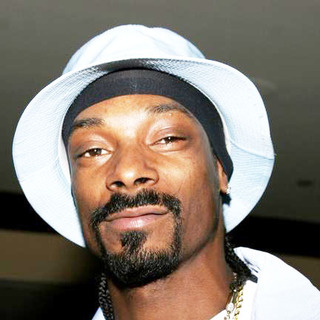 , , and his G-Unit members are included in the list of rappers with 'inappropriate' language. A Chicago based church set up 10 billboards across the city saying that the rappers' lyrics "demean women and perpetuate violence."

"If we are going to end the violence and the disrespect of women, we must fight every form of negativity, including the music industry," Rev. Michael Pfleger said in reference to the campaign.

News
>
Movie News
June 21, 2007 09:16:48 GMT

Counting in names to highlight the flick, filmmakers of "" have comprised a lineup consisting of , , , Mark Thompson, and Kevin Pollak in the movie's cast list.

Here Polo will play a detective overseeing the investigation of a serial killer with a love of Shakespeare while Thompson is billed as a police profiler who has returned from psychiatric leave and gets drawn into the case. Pellegrino, in the meantime, portrays a target of the killer with Yoakam and Pollak becoming a colorful club owner and the psychiatrist who treats Thompson's character, respectively.

News
>
Celebrity Gossip
June 21, 2007 09:01:24 GMT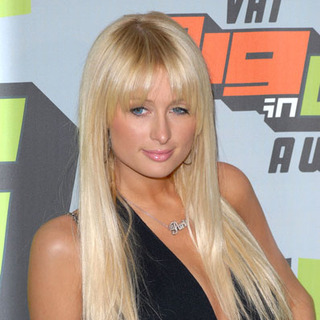 won't be a free woman until Monday next week June 25th, but many profitable offers have come approaching her. Staying behind bars does make the heiress hotter than ever. And it's true that Playboy boss Hugh Hefner has invited her to pose for the magazine.

Hefner would like to have Paris posing for Playboy by the time she's released from prison. He reportedly has offered the socialite a large sum of money to bare all for the adult magazine. However, her mother Kathy Richards has turned down the offer.

News
>
Music News
June 21, 2007 08:49:47 GMT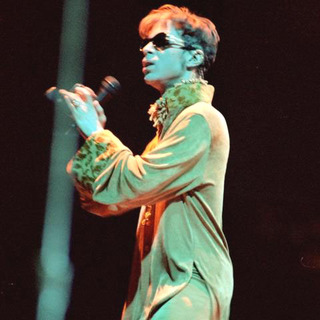 Before stepping to London for his "21 shows", will first give a chain of exclusive concerts in Los Angeles. The singer is set to stay in Hollywood Roosevelt hotel for 7 days starting from June 23 and give intimate gigs.

The Verizon Wireless-sponsored event will allow only 200 people to attend per show. Prince will deliver new materials from his soon to be released album "" and play impromptu sets with his jazz band.

News
>
Movie News
June 21, 2007 08:48:57 GMT
Never ceases to spark comedic projects at its pit, Universal Pictures is working hand in hand with Imagine Entertainment to develop a film feature of the kind entitled "", The Hollywood Reporter has revealed.

While plot details are being kept under wraps for now, it is learned that pic will be made based on a pitch by CAA assistant Ben Dey. Meanwhile, Imagine honcho Brian Grazer is onboard to produce with "" scribe Kim Barker still holding negotiations to pen the screenplay.

News
>
Celebrity Gossip
June 21, 2007 08:27:46 GMT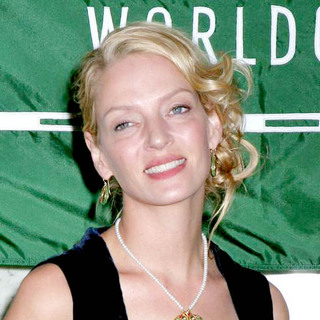 has double happiness now that she lands a new TV project and finds new love. The actress has been tapped to star in "My Zinc Bed," which is an HBO adaptation of the play by acclaimed playwright David Hare.

Being in the same scene with her will be Paddy Considine and Jonathan Pryce. On the story, "My Zinc Bed" centers on a young idealist alcoholic (Considine), his wealthy boss (Pryce) and the boss' formerly cocaine addict young wife (Thurman), with whom he has an affair.