News
>
Movie News
December 05, 2007 03:00:23 GMT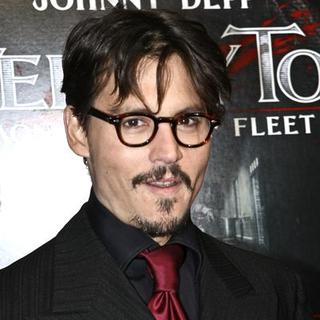 might join forces with renowned director, Michael Mann to portray another infamous criminal. According to Hollywood Reporter, the "" actor has been discussing the possibility of him playing the role of John Dillinger, a great bank robber in the early 1930s, with the producer of "" for his new movie.

The yet untitled project, which is about crime outbreak occurring in the Depression period, is an adaptation from nonfiction book written by Brian Burrrough, entitled "Public Enemies: America's Greatest Crime Wave and the Birth of the FBI, 1933-34". It will be produced by Universal with and Jane Rosenthal as the executive producers, and Kevin Misher as the producer. The production of the movie is expected to begin in March and to take place in Chicago.

News
>
Celebrity Gossip
December 05, 2007 02:51:22 GMT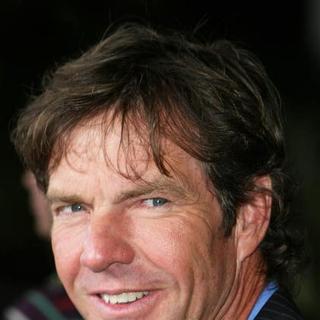 and his wife Kimberly Buffington have on Tuesday December 4th filed a lawsuit against Baxter Healthcare Corp., the makers of the drug Heparin given to their newborn twins, Zoe Grace and Thomas Boone, in an accidental massive overdose last month.

The , filed in Chicago, claimed that Baxter Healthcare Corp., based in Deerfield, Ill., was negligent in packaging different doses of the product, on its 10-unit and 10,000-unit, in similar vials with blue backgrounds. The lawsuit furthermore said the company should have recalled the large-dosage vials after overdoses killed three children at an Indianapolis hospital last year.

News
>
Music News
December 05, 2007 02:42:50 GMT

In line with his new album's release date, put up the music video for its latest single. The member premiered the video for 'Toney Sigel aka Barrell Brothers' that features voices from and Beanie Sigel.

The clip was directed by Rik Cordero who had penned clips for , Consequence and Memphis Bleek.

News
>
Celebrity Gossip
December 05, 2007 02:29:55 GMT
A US cosmetics company is suing for $2.4 million for breach of contract.

Skin care company Hydroderm filed a lawsuit in Los Angeles Superior Court Tuesday December 4th against the "Desperate Housewives" star, accused her of breaking an advertising contract by promoting a rival brand's lip gloss.

News
>
Celebrity Gossip
December 05, 2007 01:49:57 GMT

, better known as one-half of the hip hop duo , was found dead in a hotel room Tuesday morning December 4th. He was 33.

L.A. County Fire Department paramedics responded to a 911 call at about 9:30 a.m. placed from the Mondrian Hotel on Sunset Boulevard where they later on found the rapper dead on bed, fully clothed, at his sixth floor hotel room.

News
>
Celebrity Gossip
December 04, 2007 10:04:51 GMT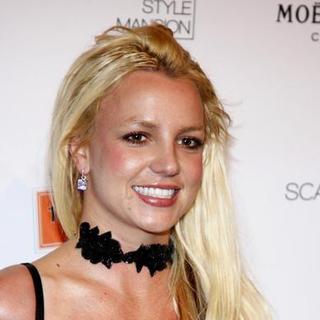 is at it again. The failed to come back pop singer who's been media darling with her many antics, including shaved her head bald, attacked a photographer's car with an umbrella, checked to rehab, fought with ex-husband over the custody of their two sons, and released her first album in four years, has topped Yahoo's annual list of the Most-Searched Names on the Internet.

Spears, who until these days keeps drawing media attention, has topped the annual list of Yahoo for six of the past seven years, only losing out once, in 2004, to fellow partygoer who's slipping in the search list until May when she was sentenced to 45 days in jail after violating her probation. The hotel heiress ends up at No. 3 on the list from No. 5 last year.

News
>
Movie News
December 04, 2007 09:39:52 GMT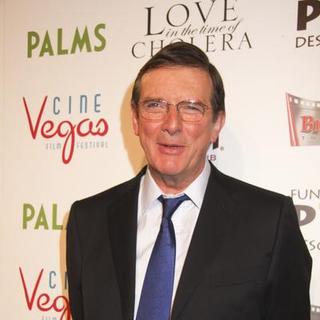 The fate of Walt Disney Pictures' "" now positively lies in the hands of "" Mike Newell. Confirmation on the British filmmaker's involvement in the project came from producer Jerry Bruckheimer's mouth during a "" junket held on Monday, December 3, 2007.

"We hired a very interesting director - Mike Newell - who did one of the Harry Potter's and also did Donnie Brasco and he's a very inventive, ingenious director and I think he's going to bring something really special to it," so Bruckheimer told Collider.com. "We have a screenplay, we're just starting to develop the look of it. It'll be unique and fresh."

News
>
Celebrity Gossip
December 04, 2007 09:12:03 GMT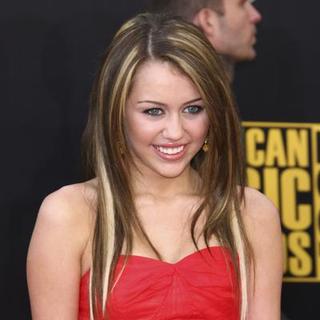 Teen sensation is off the single market. The actress, singer and songwriter has officially confirmed she's dating touring partner of the pop band .

The "Hannah Montana" star reveals that she and the youngest Jonas have been dating since the start of their current sold-out US tour. On her romance, she said that her country singer father approves it.

News
>
Movie News
December 04, 2007 09:00:48 GMT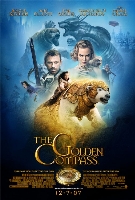 Not loosening the marketing campaign on its latest big-budgeted feature "", New Line Cinema has surprisingly brought up online the first five-minute preview from the fantasy adventure, opening this Friday, December 7, 2007.

Written and directed by Chris Weitz, pic is based on the first book in Philip Pullman's "His Dark Materials" trilogy, which follows the coming of age of its two main characters, Lyra Belacqua and Will Parry. Weitz at one time resigned from handling the film, but finally returned in 2006 after his replacement Anand Tucker quit the project over creative disagreements with New Line.

News
>
Movie News
December 04, 2007 08:18:20 GMT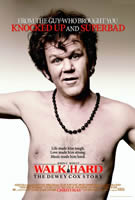 Making a novel promotional campaign for its upcoming biopic parody "", Columbia Pictures is going to send leading star to go on tour across the U.S. in character as the fictional rock 'n' roll icon Dewey Cox.

The concert series, labeled "Cox Across America Tour", kicks off Wednesday, December 5, 2007 at the Rock and Roll Hall of Fame in Cleveland and finds Reilly's Cox performing live with his band, The Hard Walkers. Songs performed will be from the movie's soundtrack album of the same name which is now available in stores and online.

News
>
Celebrity Gossip
December 04, 2007 08:17:56 GMT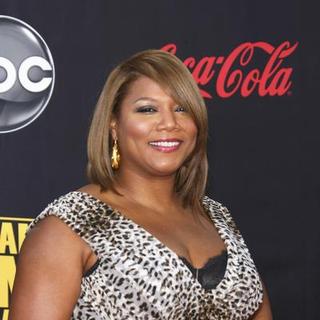 Rumor has it that is about to confirm her sexual orientation and is now engaged to be married to her unnamed girlfriend.

Gossip blogger Perez Hilton runs a short claim, based on The New York Post report ran Monday December 3rd about a non-disclosed actress preparing to come out, that said he thinks the star is Latifah.

News
>
Music News
December 04, 2007 08:07:28 GMT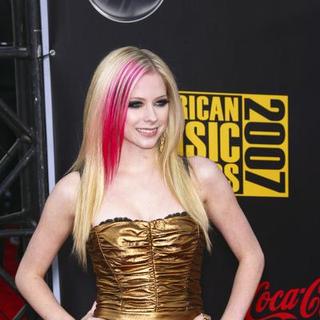 angered her fans for arriving late at the outdoor venue of her concert. The audience at Burnaby's Best Buy store, Canada wouldn't be so mad had it not snowed heavily, leaving them freezing cold.

The singer was due to perform at the opening of the electronic store chain's new branch for free at 1 P.M. However, a fan wrote that Avril was a no show 40 minutes later while an organizer decided to kill the time by telling the history of Avril's music career and assuring them that she is "on the way".

News
>
Celebrity Gossip
December 04, 2007 07:21:21 GMT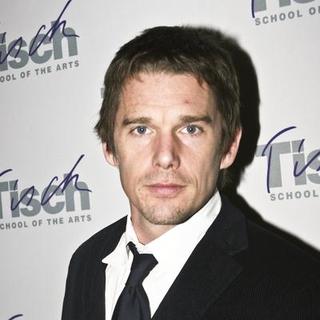 Assumed to be single since the breakdown of his six-year marriage to actress in 2004, is reported to have been secretly dating his children's former nanny.

The movie hunk, famous for portraying the role of Jake in "Training Day" (2001), is said to have been dating the woman, simply identified as Ryan, for two years by now. On their romance Ethan's friend was quoted by New York Daily News as saying, "Yes, they've been keeping a lid on this for some time."

News
>
Movie News
December 04, 2007 07:09:40 GMT
Displayed on an 80-foot-tall IMAX screen and introduced by its director Christopher Nolan, the first six minutes of the highly-anticipated "" was finally shown to a small crowd in New York on Sunday night (Dec. 2).

MTV reported that the extended preview began with a shot on a gleaming and bright Gotham City before shifting to a group of clown-masked robbers who are about to seize a bank while wondering about the man hiring them, the Joker.

News
>
Music News
December 04, 2007 06:57:40 GMT
After saying that their next studio album post '' would be , 's frontman has further revealed that the sound will actually surprise people. He even said that they have materials enough for two albums.

"It's not like anything we've ever done before, and we don't think it sounds like anything anyone else has done either," Bono unveiled in an interview with The Independent, before also adding, "We have enough material for two albums but it has to be extraordinary. And I think we've got that."