News
>
Music News
October 04, 2007 08:24:50 GMT

Three new pictures for 's '' have appeared online. The photos are part of the shots taken by photographer Alexei Hay that will be used to promote the upcoming English album.

'Brave' will be dropped in U.S. stores next week (October 9), the same day she will appear on 'Good Morning America' and 'Late Show with David Letterman' to support the album.

News
>
Movie News
October 04, 2007 08:10:23 GMT

After the nationwide online casting call, here comes the in-person audition for "", the upcoming biographical feature about famous rapper , Notorious Films, the studio behind the project, has revealed.

Hopefuls are expected to come to City Stages of 435 West 19th Street, New York, NY 10011 this Saturday, October 6, during which the audition will run from 10:00am to 1:00pm. More information can be looked up on the for the picture.

News
>
Music News
October 04, 2007 07:55:49 GMT

has expressed his concern towards Jena Six case though his music. The rocker recently composed a song in support of the six black teenagers who are accused of battering a white school mate.

The 'Jena' song has the lyrics: "An all white jury hides the executioner's face / Oh oh oh Jena / Oh oh oh Jena / Take your nooses down / So what becomes of boys that cannot think straight / Particularly those with paper bag skin / Yes sir, no sir wipe that smile off your face / We've got our rules here and you've got to fit in."

News
>
Movie News
October 04, 2007 07:43:52 GMT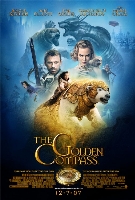 Start counting the day, folks, time is drawing near for a new trailer for "" to go up onto the surface. New Line Cinema has announced that an exclusive worldwide trailer for the fantasy adventure will be launched on October 9, 2007 during the opening of the celebrated Ice Rink at Rockefeller Center, New York City.

Slated to host the event is Sacramento-born actor who plays skilled "aeronaut" balloonist Lee Scoresby in the movie. The veteran thesp will lead a countdown to the unveiling of the trailer at 8:30 PM EST, which will be displayed on two massive LED screens placed on either side of the Rink for guests to view for the first time.

News
>
Music News
October 04, 2007 07:42:49 GMT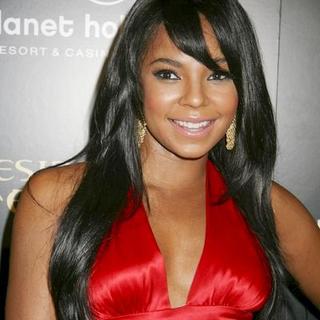 's return to music scene has been delayed by one week. The R&B singer's album '' is pushed back from December 4 to December 11.

Words have it that the delay was because 's 'Sweet Soul Odyssey' will be dropped on date 4, although both artists are under the same Universal Music wing.

News
>
Celebrity Gossip
October 04, 2007 07:33:03 GMT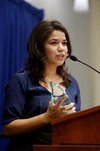 Not only is an actress, but also a leader for the Latina and is one of the influential Hispanics as well. The "Ugly Betty" star has been honored with the Latina Leader award by the Congressional Hispanic Caucus Institute for her contribution to the Latina community.

Ferrera received the honor at a ceremony held at the Washington Convention Center on Tuesday October 2nd. In her acceptance speech, the actress promised to continue to use her fame for the betterment of the "wider community", emphasising that she doesn't take her success for granted.

News
>
Music News
October 04, 2007 07:11:21 GMT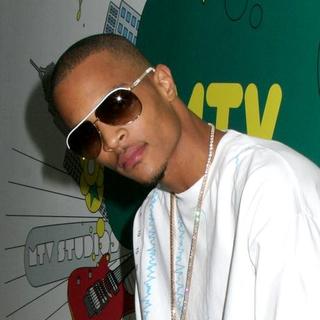 The music video of 's latest single 'Hurt' feat. and Alfamega has been premiered. The clip was shot at Club Crucial in Atlanta last month.

, T.I. is up for 9 nominations at this year's BET Hip-Hop Awards including Best Collaboration, Lyricist of the Year and Track of the Year. Not only waiting for his name to be called, he is now added to the performers list along with . They will join the already announced line-ups that includes , , , and many more.

News
>
Movie News
October 04, 2007 07:08:18 GMT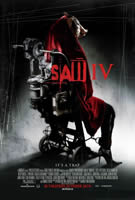 Jigsaw may be dead, but it does not mean the game he played is over, another clip for "" has indicated so.

Yes, a video featuring the killer in his famous mask has been posted on both MySpaceTV and YouTube for millions to see by now. This time, he's not asking you to escape from a vicious trap, but only demands you to answer his question: "What's on the tape?" and to see what he sees, though, so go check it out for yourself.

News
>
Music News
October 04, 2007 06:50:23 GMT

aims mass of crowd when he launches a new U.S. tour this fall. The R&B singer - whose child pornography trial is suspended - has asked , and new comer to accompany him on the road.

The jaunt will start November 14 at Columbus Civic Center in Columbus, G.A. and continue in other 38 dates before concluding January 12 at Hampton Coliseum in Hampton, V.A. This would be Kelly's first major U.S. tour since his joint tour with in 2004.

News
>
Celebrity Gossip
October 04, 2007 06:39:02 GMT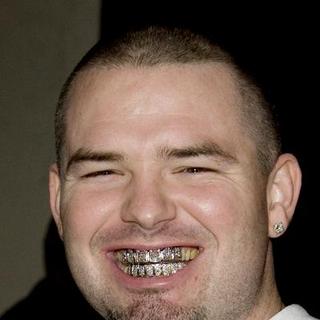 is taking the bling bling business seriously. The rapper and his jewelry business partner Johnny Dang are teaming up to launch a second season of their watch collection.

"It's the second season that we have decided to release," the star told AllHipHop.com. "We had decided to move on from just selling grills and expand and we were having so much success selling other people's watches that we decided to create our own. With so much success with the first season, we decided to release a second run that is available online and through the retailers that sell our grills."

News
>
Celebrity Gossip
October 04, 2007 06:16:53 GMT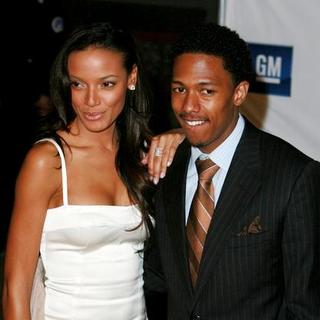 and split.

Ebanks' rep Melissa Raubvogel confirms to People, saying "Selita and Nick are taking a break to focus on their careers but still very much love each other and remain the best of friends."

News
>
Music News
October 04, 2007 05:58:38 GMT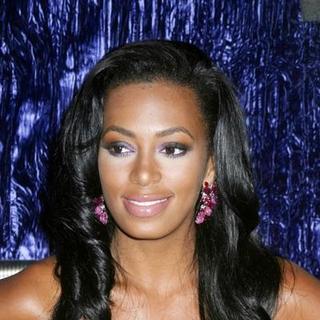 After earning credits for writing some of her sister's tracks, finally takes the position behind the mic herself. The younger sister of is gearing up the work of an "old sixties and seventies" record that will be released in the first quarter of 2008.

The album is called 'Solange & The Hadley Street Dreams' and it is part of Solange's project where she gets involved 90 percent in the writing. "I've written 80 to 90 percent of everything on my new album," she said in an interview with Essence magazine. "The one co-write I do have is with Bilal. Other than him, I have Q-Tip on the record, who is someone I grew up admiring as an artist, and I have a song with Marsha Ambrosius from Floetry."

News
>
Celebrity Gossip
October 04, 2007 05:50:36 GMT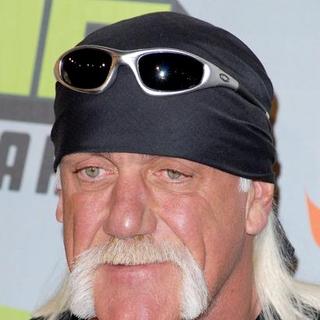 Adding one more credit into his career resume, has signed on to host NBC's upcoming revival of "American Gladiators."

The semi-retired professional wrestler was at NBC's Burbank, CA offices last week to discuss and accept the hosting position, according to Television Week. The deal is still being finalized, but sources say both parties are committed.

News
>
Movie News
October 04, 2007 05:15:37 GMT

An unpleasant happening struck Steven Spielberg-directed "" as computers, photographs and proprietary information related to the project were stolen from a production office on the Universal Pictures lot, The Los Angeles Time has reported.

Things taken were learned to include over 2000 production stills and lots of sensitive paperwork, one of which being assumed to be a possible script for the movie. Thanks to Los Angeles Sheriff's Department detectives, the alleged thief, however, finally got apprehended with other suspects being sought.

News
>
Music News
October 04, 2007 04:43:21 GMT

As , has shot a burlesque theme video for her third single 'Hot'. The music video has now been completed and premiered on Austria's music station GO TV.

The video was shot in mid-September at Murdoch Hall, Beacon, New jersey, the same place films like 'Annie' and 'Quiz Show' were shot. As promised, Avril and her female dancers appear on corsets and fishnet stockings.