News
>
Movie News
October 02, 2006 10:02:04 GMT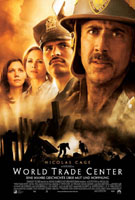 Finally Oliver Stone's "" can hit it high. After circulating for some time, the feature at last made its way to top weekend international box-office ended October 1, 2006, according to studio estimates.

Propelled by muscular openings in nine territories plus a worldwide promotion tour, "World" wonderfully takes down $12.3 million in 20 markets, the biggest one coming from U.K where it draws in $3 million.

News
>
Movie News
October 02, 2006 09:26:20 GMT
After a series of action flicks, it's now time for Andrzej Bartkowiak to make a slightly different film project. The Polish director is currently engaged in negotiations to helm a thriller feature entitled "", so The Hollywood Reporter has revealed.

A production of Emmett/Furla Films, the picture centers on a Boston detective who tries to put an end to an escalating drug war between an old-school Irish mob boss and a group of young thugs only to learn that some of his family members might be involved. Jimmy Cummings and Brad Sohn are attached to pen the script while Emmett/Furla's M. Dal Walton III is set to executive produce along with Dorothy Aufiero.

News
>
Movie News
October 02, 2006 08:59:59 GMT
Fresh from helming "", Greg Coolidge has already got another directing job to do. Production Weekly reported that the New Jersey-born filmmaker has been assigned to direct "", a comedic feature of Paramount Pictures production.

Toplined by and , the project presents a premise of a new couple whose relationship is often interrupted by the woman's former boyfriend. Scott is billed to play the menacing ex while Grace will portray the woman's new beau.

News
>
Movie News
October 02, 2006 04:18:18 GMT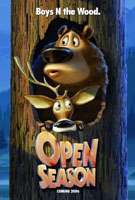 The glory of animation is back, thanks to "." Striving high with $23 million it has collected after opening on Friday, September 29, the flick delightfully has claimed the top position for weekend box office ended October 1, 2006, one notch above fellow newcomer "."

Though failed to beat out the CG animated feature, the Touchstone Pictures production scores great enough on the chart as it managed to draw $18 million into its pocket, besting the last-week champ "" which this time managed to generate another $14.6 million to make a total domestic gross of $52 million so far.

News
>
Celebrity Gossip
October 02, 2006 03:26:56 GMT
has embarked on a new career as she launched her first children's book at the weekend, joining a long list of celebrities writing for the young. The 38-year-old pop sensation greeted about 250 fans at a bookstore in London, England, on Saturday, September 30th, signing books and talking to pre-teen girls who had gathered to see their idol.

The book, tentatively titled "The Showgirl Princess", was written during Minogue's recovery from breast cancer. It is about how the singer becomes a showgirl with the help of a dedicated group of friends. Several of the pictures inside, a photo-montage mixed with illustrations by artist Swan Park, were inspired by drawings sent to the singer by her young fans as she recovered in Paris.

News
>
Celebrity Gossip
October 02, 2006 02:46:22 GMT
Isaac Hanson, the oldest member of music group , married his longtime girlfriend, Nicole duFresne, on Saturday September 30th, 2006 in Oklahoma.

Isaac, 25, and Nicole, 22, tied the knot in a traditional ceremony at the Philbrook Museum of Art in Hanson's hometown of Tulsa.

News
>
Celebrity Gossip
October 02, 2006 02:19:32 GMT
and her fiance, screenwriter David Benioff, tied the knot Saturday Sept 30th, 2006 in New York. The couple announced two weeks earlier that they are expecting their first child together.

Peet and Benioff exchanged vows in a ceremony held at the Friends Seminary, a Quaker school founded in 1786 which also is the actress alma mater. The pair then went to Chelsea Art Museum for a reception.

News
>
Movie News
September 30, 2006 06:55:43 GMT
Lining up to share scenes together, , , and Matt Le Nevez are ready to highlight an indie drama mystery entitled "", Production Weekly has revealed.

Slated to start filming in Sydney by early 2007, pic revolves around a young woman who struggles to rise to the apex of a love/power triangle in the world of boxing. Jonathan Ogilvie is set to direct as well as write the screenplay.

News
>
Celebrity Gossip
September 30, 2006 06:25:53 GMT
Nielsen SoundScan has just released a revision on its data concerning report sales on the US pop album charts for the week ended Sunday Sept 24. The company's previous data, released Wednesday Sept 27th, is said to contain what it called as "anomalies," because an unidentified retailer was unable to report sales for the period.

And this just in, the latest 10 figure on the album charts. No. 1 is still with his second solo effort "" sold 228,000 units last week, up from the 217,000 originally reported. On the 2nd rank is 's "", taking in 211,000 units, up from 205,000. 's "" opens at No. 3 with 158,000 copies.

News
>
Celebrity Gossip
September 30, 2006 05:56:12 GMT
Grammy-award winning invading the small screen. The singer will guest star in a special episode of Nick, Jr.'s cartoon "The Backyardigans" premiering Oct. 9 at 10:30 a.m. (ET/PT).

Keys is set to star as the animated "Mommy Martian" along with her niece Shakyra Lipscomb, who plays baby "Martian Boinga", on an episode titled "Mission to Mars." On top of that, Keys will also contribute the original song "Almost Everything Is Boinga Here" to the episode.

News
>
Movie News
September 30, 2006 05:35:21 GMT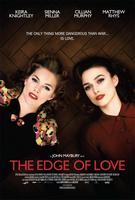 This probably will be one mother-daughter project worth waiting for. Production Weekly has revealed that British starlet is teaming up with her mother, playwright Sharman Macdonald, to bring up "The Best Time of Our Lives
1
" to the big screen.
Already attached to the picture since its inception four years ago, Knightley is going to play Welsh poet Dylan Thomas' childhood friend named Vera Phillips. The movie itself, scripted by Macdonald, will be made based on the life account of Thomas with taking focus on his complex relationship with his wife also Phillips and her eventual husband, William Killick.
News
>
Movie News
September 30, 2006 04:58:05 GMT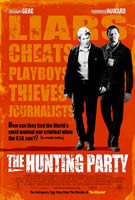 German-born actress is adding up one more acting stint to her resume. The "" star has given positive sign to take part in comic adventure flick of " (aka Spring Break in Bosnia)", the beauty herself confirmed the inclusion upon presenting "" with its director Agnieszka Holland in San Sebastian.

Joining and in the cast, Kruger is billed to portray a Bosnian woman named Marjana while Gere and Howard will play a journalist and a cameraman, respectively. Lineup also consists of , Mark Ivanir, plus Goran Kostic. Richard Shepard has been appointed to both direct and write the script.

News
>
Celebrity Gossip
September 30, 2006 04:56:57 GMT
His break up with once became a hot commodity in Hollywood. And now sparks speculation on the street that he's getting close with .

Not without reason, but the Hollywood heartthrob has been spotted out twice with the actress at Hyde in LA this week. An onlooker tells PageSix.com, "They were definitely together and holding hands."

News
>
Movie News
September 30, 2006 04:19:14 GMT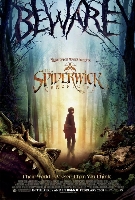 The few next years sure will be such a busy period for . Recently reported to topline dramatic feature "", the Oscar-nominated actor has eagerly signed on to star in not one, but two other film projects namely "" and "."

A joint production of Nickelodeon Movies and Paramount Pictures, the former one places Strathairn alongside under the direction of "" helmer Mark Waters. Meanwhile, the latter, which is a Universal production, will se him playing the leader of a secret operation which hunts the title character played by .

News
>
Celebrity Gossip
September 30, 2006 03:53:54 GMT
Here comes a new Hollywood starlet. People, please welcome . The newbie is still raw, but not with that of his future career. In addition to his many projects in entertainment industry, the guy has topped Seventeen magazine's hot list.

The eighteen-year-old songwriter is No. 1 on the magazine's list of "The 17 Hottest Guys In America", an attainment that lands him on the cover of Seventeen magazine's November "sexy" issue, making him the first guy to grace the cover since did in 2002.