News
>
Music News
December 28, 2007 02:57:11 GMT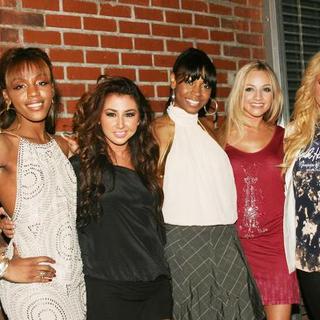 The most informative member of , Dawn Richards, revealed that the all-girl group's new studio album has been completed. On her official blog, Richards wrote that fans would be "surprised" of the record.

The post read: "I'm home guys!!!!!! just finished the show........and the album...It is soooooo sick....You guys will be surprised at how much DK has grown....The show is gonna be something!!!!!! It's a making the band you have never seen before! so stay tuned! DK IS BACK BABY. 2008 IS GONNA BE OURS FOR THE TAKING!"

News
>
Celebrity Gossip
December 28, 2007 02:56:47 GMT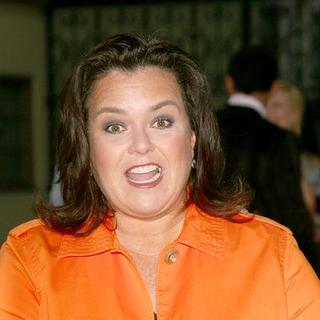 Famous for her loud and outspoken ways of expressing her opinion, earned the title of the most annoying celebrity. According to a poll made by Parade Magazine, the former 'View' host won 44% of the vote.

Following in the second position was with 20%, while Ann Coulter, the American television personality and author landed herself in the third spot voted by 16% of voters. The fourth place of the most annoying poll went to former wife of , , who earned 12% of the vote, and celebrity blogger Perez Hilton nailed the fifth position with 4%.

News
>
Music News
December 28, 2007 02:36:35 GMT

A new video from has just erupted online, allegedly one of those from his upcoming album, . The track is called 'The Only Reason' and features and T-Streets.

While the release of this album has been confusing for sometime, many sites said that this song would be the first single off the sixth studio album and not from 'Tha Carter: The Leak' which is also planned to be released after many of materials from the original one got online.

News
>
Celebrity Gossip
December 28, 2007 02:17:12 GMT
It seems that celebrities caught for drinking and driving incident have become a trend in Hollywood nowadays as joins the list of Hollywood starlets arrested for DUI charges, that includes , and . According to a statement from Sgt. John Hocking, the actress famous for her role as Marissa Cooper in 'The O.C.' was arrested for investigation of driving under the influence of alcohol, driving without a license, as well as possessing a controlled substance and marijuana.

The 21-year-old actress was pulled over around 2:45 A.M. on Thursday, December 27, when she was driving on La Cienega Boulevard in West Hollywood, California. She was stopped by the authorities after they saw her car straddling two lanes of traffic and failing to signal for a turn. According to the statement released by the L.A. County Sheriff's Department, following the pulling over, the sheriff found out that she didn't have driving license at the moment. The statement read, "During Ms. Barton's detention, it was determined that she was an unlicensed driver and was driving while under the influence of an alcoholic beverage."

News
>
Music News
December 27, 2007 06:38:05 GMT

New details on 's highly-anticipated fourteenth studio album have surfaced, including a release date and song titles. The not-yet-titled album which will be their first in three years following 2004's '', will be dropped on April 1 worldwide and March 31 in Europe.

Eleven titles of the song have even been spilled via U.K.'s Virgin Radio website. Fans can also get a preview of the album by heading over to that will be launched on January 1, 2008 to see special video clips.

News
>
Movie News
December 27, 2007 06:16:25 GMT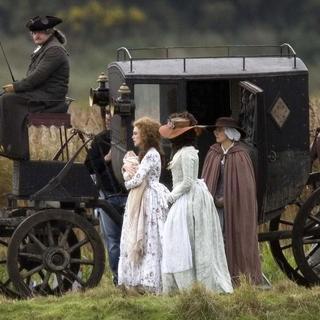 The trailer of 's upcoming drama, "", has been released by Paramount Vantage. It gives first look for the film that is based on Amanda Foreman's biography and also gives out hint of the release date as it is stated, "Next fall...The Duchess is coming."

The film chronicled the scandalous life of the 18th-century English aristocrat Georgiana Cavendish, Duchess of Devonshire. She was an ancestor of Princess Diana, and was alternately celebrated as well as reviled for her extravagant political and personal lives.

News
>
Music News
December 27, 2007 06:01:28 GMT

A 'flatline' has been put on the official website of 's alter ego band, The Black Parade, indicating that MCR members have put the side project to an end.

The Black Parade was a fictional group that MCR created to support the album under the same name that was released in October 26. now puts a flatline graphic that is commonly used as medical term to indicate death and the phrase BPM 00.

News
>
Movie News
December 27, 2007 05:02:05 GMT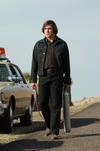 "" once again scored big as it took home three prizes from the Oklahoma Film Critics Circle. On OFCC second annual awards, the movie critics' favorite film was announced to be the Best Film 2007 and at the same event, its directors, Ethan and Joel Coen, and one of its stars, , each garnered kudos for Best Director(s) and Best Supporting Actor.

Apart from the accomplishment of "No Country" getting multiple awards, the drama comedy "" and the drama mystery "" both snagged two awards. While "Juno" brought double prizes for for Best Actress and Breakout Performance, "Gone Baby Gone" earned Best First Feature prize and Best Supporting Actress award.

News
>
Celebrity Gossip
December 27, 2007 05:00:38 GMT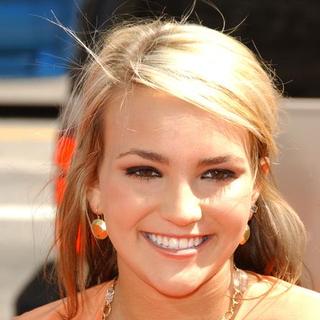 The latest twist in ' pregnancy is that she's lying about her baby's daddy. insisted in its latest issue, on newsstands now, that the father of the actress' baby is not boyfriend Casey Aldridge and that her friends and family think it is an older man at her children's TV show "Zoey 101" who impregnated her.

Since an older man could be charged with statutory rape if revealed to be the father of an under-aged girl's baby, Casey thus "is being paid off to be the family's fall guy" because in Jamie Lynn's home state of Louisiana he would escape charges because a 16-years-old can legally have sex with someone less than two years older than her.

News
>
Music News
December 27, 2007 04:09:32 GMT

The year's most controversially -released album, '' will be performed by on a TV special and webcast on New Year's Eve and New Year's Day. Current TV and holds the right to broadcast it starting from December 31 at 12 A.M. ET.

According to Billboard.com, the rock band will showcase the album in its entirety in an hour-long set that had been pre-taped. It will then be repeated three more times until the New Year's Day, the same date 'In Rainbows' is physically released in U.S. via TBD Recordings/ATO. See below for schedule.

News
>
Movie News
December 27, 2007 04:00:06 GMT
Having released the teaser and the restricted trailer for the sequel of "Harold & Kumar", New Line Cinema has given out the official trailer of "". With the release of the trailer, Haroldandkumar2.net stated that the sequel seems to be better than the first one.

In the film sequel, Harold and Kumar are going on a cross-country, pot-smoking adventure. This time, they have to outrun police as they are suspected to be terrorists after they try to smuggle a bong on-board their flight to Amsterdam.

News
>
Celebrity Gossip
December 27, 2007 03:20:34 GMT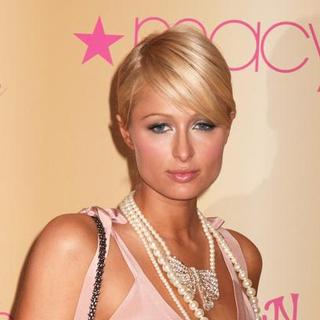 's billionaire grandfather Barron Hilton announced Wednesday, December 26 that he's donating 97% of his $2.3 billion fortune to his father's charity foundation, the Conrad N. Hilton Foundation.

Barron Hilton, 80, has had an infusion of cash from two recent private equity deals; the sale of Hilton Hotels Corp. to Blackstone for $26 billion or $47.50 a share back in July and the pending sale of the world's biggest casino company, Harrah's Entertainment Inc., to Apollo and Texas Pacific Group for $15 billion.

News
>
Movie News
December 27, 2007 03:15:19 GMT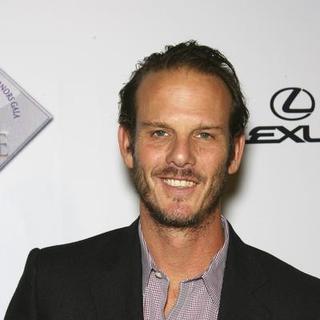 It was reported that Columbia Pictures is in talk with the helmer of "", Peter Berg. According to Variety, the studio is discussing about the possibility of Berg directing 's spy thriller, "Edwin A. Salt".

The studio is persuading Berg to join the project, firstly because they were impressed with his work "". Further, according to Cinematical.com, Berg is also needed since the movie had lost its two potential directors, Michael Mann, who chose to do "" instead, and Terry George.

News
>
Music News
December 27, 2007 03:05:06 GMT

Refusing to go mild this time, Hip-Hop duo 's one half member, , announced on Christmas day that he will release his second solo set, 'H.N.I.C. 2' in multiple languages, to be specific, 1,400 of them.

The album, which will hit stores worldwide in March 2008 through Voxonic Music and AAO Music/Reality, will have the rapper's voice converted to many foreign languages with translation technology that has 99 per cent accuracy.

News
>
Music News
December 27, 2007 02:28:28 GMT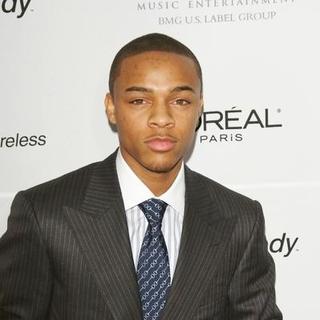 The latest music video pulled from and 's joint project has been premiered. The clip is for the Rick Rubin-produced song 'Hey Baby (Jump Off)', taken as the second single from ''.

The song is based on 's 'Going Back to Cali'. Omarion, who at one shot sports his now infamous not-dreadlocked hair, said in an interview with MTV that he "gets a chance to really let loose with his dancing" in the video.