News
>
Movie News
March 27, 2006 06:35:10 GMT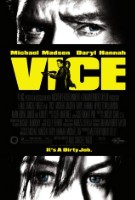 There are four more actors joining the cast of indie cop thriller "". They are , , and .

"Vice", which is written and directed by Raul Sanchez Inglis, revolves around a group of conflicted police officers who become suspects when drugs go missing.

News
>
Movie News
March 27, 2006 06:14:29 GMT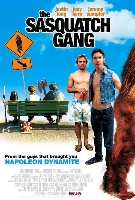 Sony BMG Music Entertainment has acquired the US rights to "The Sasquatch Dumpling Gang". It is the Tim Skousen's 2006 Slamdance Film Festival audience award winner of comedy genre.

The story centers on a young sci-fi fan and his friends who discover some large footprints in the woods and think they have found Bigfoot. Two of the teen's neighbors scheme to make a quick buck from the supposed discovery.

News
>
Movie News
March 27, 2006 04:13:42 GMT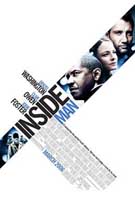 Bank-robbery thriller "" is the top-grossing weekend film in the North American box office for the week ended Sunday March 26th, 2006. The movie featuring the high-octane trio of , and , takes the No. 1 spot with estimated ticket sales of $29 million.

Meanwhile, last weekend's champ, the futuristic terrorist drama "," slips to No. 2 with $12.3 million, ahead of Walt Disney Co.'s video game thriller "," which opens at No. 3 with $11.2 million. Securing the No. 4 position is the romantic comedy "" which falls two places from last week's position.

News
>
Movie News
March 27, 2006 03:32:55 GMT
is joining to star in the upcoming movie entitled "The Mutant Chronicles". It is of sci-fi action thriller genre, which Simon Hunter takes as his next project to direct.

The story is set in the 23rd century, in which four giant corporations have pillaged the last of the planet's resources, causing a demonic, marauding army of underworld NecroMutants to wage war against humans for what remains.

News
>
Celebrity Gossip
March 27, 2006 03:12:26 GMT
Talk is heating up about dating Tara Palmer-Tomkinson shortly after the singer was spotted spent the night with her after she flew to see him in New York earlier this month.

"Tara and James have been good friends for a while - but recently it has turned into something more." So a friend confirmed to the Sunday Mirror while adding "Tara was absolutely thrilled when James suggested she should fly over to see him in New York. It shows how much she means to him."

News
>
Celebrity Gossip
March 27, 2006 02:43:06 GMT
Former "Baywatch" star has on March 6th, 2006 got a temporary restraining order requiring him to stay away from his estranged wife, . Los Angeles Superior Court Judge Mark A. Juhas signed the order following Bach's request, in which she claimed instances of domestic violence in December and February. In one incident, police officers were summoned but didn't give Bach an emergency protective order.

Thus, Juhas ordered Hasselhoff to stay at least 100 yards from Bach except for "peaceful contacts related to court ordered visitation" of one their two teenage daughters. As of everybody to know Hasselhoff filed for divorce Jan. 12, citing irreconcilable differences after 16 years of marriage. Bach has custody of one daughter, while Hasselhoff has custody of the other.

News
>
Celebrity Gossip
March 27, 2006 02:08:24 GMT
Rocker Richie Sambora is seeking joint custody of Ava Elizabeth, his daughter with , who filed for divorce last month after 11 years of marriage.

Filed the papers in Los Angeles Superior Court on March 17, Sambora asks for joint physical and legal custody of the estranged couple's 8-year-old daughter and requests the pair's premarital agreement be enforced.

News
>
Movie News
March 25, 2006 06:30:16 GMT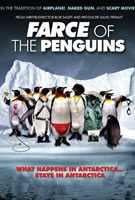 Let's hope "", the forthcoming spoof of the Oscar-winning documentary "", will score the same success in movie industry. One thing for sure the comedy adventure, which veteran actor has agreed to narrate, is loaded with an all-star supporting voice cast.

The film director also is set to supply the voice of several characters in the flick aimed for a late-summer theatrical release. "Farce of the Penguins" is said as the story of "one penguin's search for love while on a 70-mile (112-km) trek with his libidinous buddies on their way to a hedonistic mating ritual."

News
>
Music News
March 25, 2006 06:13:13 GMT
Rapper-producer-songwriter will be one among the performers at this year's Stockholm Jazz Festival.

The 27-year-old star is slated to take the stage July 20 at the outdoor festival, one of the biggest annual music events in Sweden.

News
>
Movie News
March 25, 2006 05:53:02 GMT
When it comes to "", is just the perfect choice to play the role. Thus the actor has been set to play the main role in the forthcoming drama which Paul Schrader wrote and will direct in the U.K.

There in the movie Harrelson will play an escort of society ladies in D.C. Schrader said the character is his vision of what his "American Gigolo" protagonist would have become when he hit 50.

News
>
Movie News
March 25, 2006 05:03:31 GMT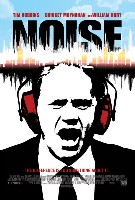 has been set to team up with to make "". Not in the real meaning, but the twosome is about to star in the upcoming Henry Bean's direction which more or less concerns noise just like the title of the film.

Of comedy genre, "Noise" centers on a man who is being driven crazy by the noise in New York City. When the accumulated noise of New York City begins to grate on his nerves until he can't stand it anymore, urbanite David Owen (Robbins) doesn't move out to Connecticut - instead he renames himself "The Rectifier" and becomes a vigilante, making war on car alarms that go off in the middle of the night.

News
>
Music News
March 25, 2006 04:33:51 GMT
Has recorded for Columbia since 1999, pop singer at last shifts to Epic. Simpson's move from Columbia to Epic is assumed to mirror that of new Epic president Charlie Walk, who formerly was executive VP of creative marketing and promotion for Columbia Records Group.

"I love all my friends and supporters at Columbia. I will miss them as I start this new relationship," Simpson tells Billboard. "Charlie Walk was my first hero at Columbia. He believed in me before I really even got to meet the rest of the company. I couldn't think of anyone I would trust more than Charlie to present my new music to the world. Epic is in a new place with a new leader. It just seems the right place for me as I begin my new journey."

News
>
Celebrity Gossip
March 25, 2006 04:12:37 GMT
"Mariah is asked to do commercials every day but when she heard that , and had all done the Intel adverts, she agreed," a source said.

And so the pop diva will be the new face of Intel, following the footsteps of fellow celebrities to continue the "Entertainment in your Lap" advertisement theme.

News
>
Movie News
March 25, 2006 03:46:43 GMT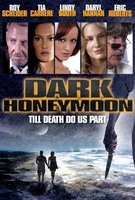 "". It sounds frightening. Though, many actors are on their way to what probably be their worst nightmare. They among others are , Roy Scheider, and .

They are all set to star in the David O'Malley's direction which is scheduled to begin shooting in May. The story follows a man who marries a seductive woman after a brief and passionate relationship. During their honeymoon on the Oregon coast, he uncovers the terrible truth about her as those around them begin to die mysterious and violent deaths.

News
>
Music News
March 25, 2006 03:20:50 GMT
It's about white trash and money. That's the upcoming album will release on April 11 this year deals with. Titled "White Trash With Money," the album which was co-produced by Lari White, is Keith's first album for his own Show Dog Nashville imprint.

The first single from the set, "Get Drunk and Be Somebody" is No. 8 this week on Billboard's Hot Country Songs chart. For the album, Keith also involves Argentine string arranger George DelBarrio whose work can be heard on the planned second single, "A Little Too Late," and two other songs.