News
>
Music News
November 09, 2007 06:07:58 GMT

Of all the four nods he was given at the 8th annual Latin Grammy Awards, managed to grab two of it. His winning is overshadowed by his senior Juan Luis Guerra who took home as many as five honors.

Through 'MTV Unplugged', Martin held the title 'Best Long Form Music Video' and 'Best Male Pop Vocal Album', while the big winner, Guerra grabbed all 'Record of the Year', 'Song of the Year', 'Album of the Year', 'Merengue Album' and 'Tropical Song' for his hit 'La Llave De Mi Corazon'.

News
>
Celebrity Gossip
November 09, 2007 05:53:56 GMT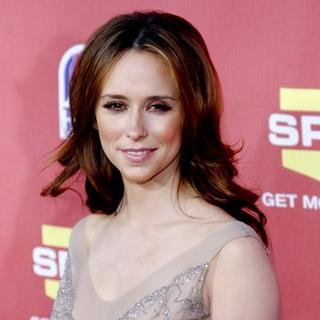 The nominations for the following year's annual People's Choice Awards, which is the 34th, are in already. And while winners in all 38 categories, split among film, TV and music, will be revealed during the live broadcast of the awards show from the Shrine Auditorium in Los Angeles, Tuesday, January 8th (9:00-11:00 PM, live ET/delayed PT) on the CBS Television Network, here are some of the potential awards wannabe, only for the TV category:
Favorite TV Drama
"CSI: Crime Scene Investigation"
"House"
"Law and Order: SVU"
Favorite TV Comedy
News
>
Movie News
November 09, 2007 05:12:11 GMT
An annual event with a dizzying array of categories voted on by the American public, People's Choice Awards once again lists big names and titles of Hollywood film industry to vie for its trophies in its 34th edition.

In announcement made by the organizers Thursday, November 8, 2007, Universal Pictures' "" delightfully comes as the top nominee with four nods in total, most notably the Favorite Movie title. Three others are Favorite Action Movie, Favorite Threequel, and Favorite Male Action Star for .

News
>
Celebrity Gossip
November 09, 2007 04:01:15 GMT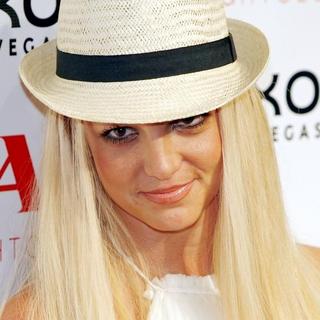 failed several drug tests because she's a pop star with a No. 1 album to promote, the singer's camp argued Thursday November 8th during the latest hearing on her custody battle with ex-husband over their young sons, Sean Preston and Jayden James. But the judge gave no excuse and ordered the well yes, pop star, to provide a single, working telephone number to be called in for drug testing.

Spears' legal team said during the hearing that the pop star had undergone 10 drug screenings, and had passed every one. K-Fed's legal team, on the other hand, claimed the pop star showed up for only six of 14 requested tests. On her allegedly missing the rest 8 drug tests, the pop star's attorney Anne Kiley argued that Spears hadn't responded within an hour, as ordered by the court, because she was sleeping, and asked that she be given a six hour time-frame instead.

News
>
Movie News
November 09, 2007 03:54:54 GMT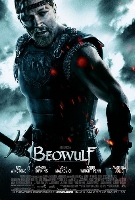 Something big are coming for us from "", really. Shifting to give peek for much larger screen, the motion capture flick now has a new IMAX trailer, TV spot, and featurette launched on-line which sure will keep us busy for some minutes.

Available on , all can also be accessed via links posted on section at AceShowbiz. While the trailer presents what we have seen before, there indeed is few new footage shown in the last portion of the TV spot piece.

News
>
Music News
November 09, 2007 03:40:21 GMT

Count on to become satirical. The rock act has just premiered a hilarious music video for their new album's second single, 'Long Road to Ruin', parodying General Hospital scenes where frontman Dave Grohl became the 'starlicious' doctor.

The soap opera-like video was directed by Jesse Peretz who have also directed the band in their previous comedic clips. Peretz directed 'Learn to Fly' that parodied the movie 'Airplane!' with Grohl slipping in the role of a flight attendant. He also penned 'Big Me', a parody of Mentos commercial that eventually led the band being thrown Mentos pieces whenever they played the song live.

News
>
Celebrity Gossip
November 09, 2007 03:02:48 GMT

With their divorce saga is still in the ongoing stage, Shaunie Nelson makes a one-step-forward move. The wife of famous NBA player has filed papers in Miami-Dade County, Fla. seeking to get details on the basketball star's finance.

In the list of her request for production to Shaq, Shaunie among others required federal and state income tax returns for Shaq from the year 2004 to 2006; a copy of his current player contract with the Miami Heat, reportedly worth $100 million, including all predecessor contracts with the team; and list of the property he currently owned whether held in the name of Shaq personally and or any other person(s).

News
>
Music News
November 09, 2007 02:54:04 GMT

is all set to release his debut album post being crowned the runner-up of 6th season American Idol. Audio Day Dream (A.D.D.) will be dropped on December 4 and the cover art can be seen above. Gabrielle Revere reportedly shot the cover picture while Courtney James handle the design.

From the album, he had released the first single called 'Break Anotha' to radio outlets on October 30. It was first leaked via phone to fans who have registered themselves on . The song will officially added to radio playlists on November 20.

News
>
Celebrity Gossip
November 09, 2007 02:18:45 GMT

Has just debuted her fresh look as she's been granted the US visa, finally, hits the low point of her life once more. The troubled singer might be happy with her being granted the permission to enter the United States, but she surely won't feel glad about this news that her London home has been raided, not by thief, but by the police. Surprise, surprise.

According to the Daily Mail, there were more than a dozen of British police went in to Amy's house around 5 p.m. London time on Thursday November 8th, breaking the doors with a crowbar and battering ram to force their way into the empty North London home.

News
>
Celebrity Gossip
November 08, 2007 09:54:18 GMT
Broken heart and remain single is an old story for . The former boy-bander, who recently publicly stated that he once married a girlfriend after having a wild night with her in Sin City with the intention to get free drinks all night, is off the market. And this time on, referring to his being gay, found himself a new boyfriend.

Previously dated "Amazing Race" winner Reichen Lehmkuhl and has since their split being romantically linked to model Pedro Andrade, Bass' new fling, Ben Thigpen, comes from not-far-away from Hollywood entertainment profession. He's a hairdresser.

News
>
Movie News
November 08, 2007 09:52:00 GMT
Though currently busy filming "Hellboy 2: The Golden Army", Guillermo del Toro apparently is still able to lay eyes on another film project. According to Variety, the Mexican filmmaker is about to write, direct, and produce "", a sci-fi action feature from United Artists.

Project, a big screen version of the 1968-69 British TV series of the same name, thereby will mark a departure for del Toro, who is known for his work in comic-book adaptations such as "" and "Blade II" or horror fare "The Devil's Backbone" and fantasies like "."

News
>
Movie News
November 08, 2007 09:30:31 GMT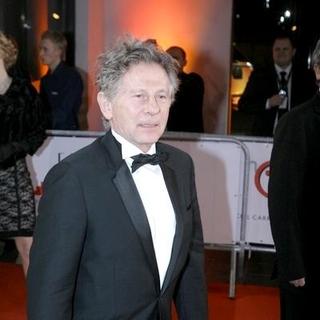 Recently ditching his helming duties on "", turns out to have taken a new big screen title as his next directing gig. Report from Variety has stated that the Paris-born filmmaker is set to work on a political thriller feature titled "The Ghost."

Based on Robert Harris' recently-published novel of the same name, project concerns a ghostwriter who is hired to complete the memoirs of a former British prime minister and uncovers secrets that put his own life in jeopardy. The author is said to also come on board helping Polanski adapting the book to a screenplay.

News
>
Celebrity Gossip
November 08, 2007 09:25:22 GMT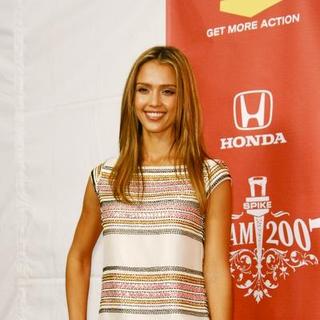 Having seen such famous actors, as and , making their Broadway debut, its' just a matter of time to finally see our adorable movie beauty doing her part on stage. The sexy actress is being courted to star in a Broadway revival of David Mamet's "Speed-the-Plow" in the spring, it has been reported.

Most recognized for her movie career but is having zero experience in case of stage play, in fact, doesn't prevent Broadway from wanting Alba.

News
>
Movie News
November 08, 2007 09:00:07 GMT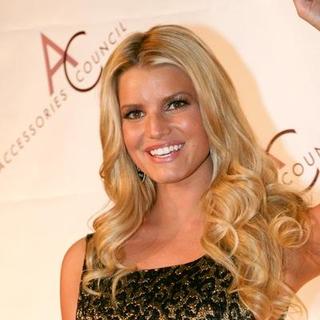 Finally we can get our first look at in motion as a pampered film star who desperately signs on to be an army officer. Yes, Millennium Films as one of the studio behind her latest vehicle "" has already brought up a promo trailer for the comedy online by now.

You can watch the trailer in either Quicktime or Windows Media Player format through links on the page at AceShowbiz. The piece is clear enough in giving us understanding about the flick's basic plot while mostly showing moments spent by Simpson's character Megan Parker at the army training.

News
>
Celebrity Gossip
November 08, 2007 08:48:04 GMT

Remains single since breaking up from her latest boyfriend DJ AM in March, keeps herself away from both public and media attention. She's rarely seen hanging out in the places common to Hollywood celebrities. And just now, the singer-actress sent shock to public worldwide with her being reported dating actor .

Both stars, according to Page Six, were seen on a date last week in New York.