News
>
Celebrity Gossip
November 08, 2007 04:55:52 GMT

With his divorce saga with estranged wife is still in the on-going stage, has become media darling with the divorce settlement issue, mainly focused on the custody of daughter Beatrice and spousal support payment, which has yet come to an end by now. Hot on the heels of the former couple's splitting up business, there comes a new report that suggests Macca has found new love in American millionaires divorcee, Nancy Shevell.

McCartney and Nancy are reported to have been photographed kissing. The shot of the former Beatle kissing the divorcee in the front seat of his truck was published first by The Sun of London, but quickly made its way across the pond to the Daily News, the New York Post and Newsday.

News
>
Movie News
November 08, 2007 04:19:25 GMT

Production on "" has already moved to Rio de Janeiro, Brazil, so it is obviously a great delight to find out that some photos from the set have been brought up to the surface, thanks to madeinbrazil.typepad.com, ego.globo.com, and oglobo.globo.com.

Most of the pics taken appear to focus on the flick's lead actor though there is a snapshot of his co-star as well. Wearing a cap and red shirt, Norton was also spotted to be involved in discussion with director Louis Leterrier in Tavares Bastos.

News
>
Music News
November 08, 2007 03:59:55 GMT

claimed her second trophy at Country Music Association Awards this year when she was announced as the winner of Female Vocalist of the Year. The singer who beamed in her yellow dress 'Single of the Year' for 'Before He Cheats'.

who is nominated for five categories at the event has just been named 'Male Vocalist of the Year'. He had pocketed Video of the Year for 'Online' earlier that evening.

News
>
Celebrity Gossip
November 08, 2007 03:58:46 GMT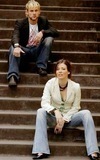 It is sad for us to inform that "Lost" lovers, and , have lost their love for each other. The couple is reported to have broken up.

Monaghan, an English actor who received international attention from the success of playing Merry in Peter Jackson's adaptation of J. R. R. Tolkien's "The Lord of the Rings" trilogy, is said to be spotted crying in a woman's arms, not Lilly, at El Coyote restaurant in L.A. on Saturday November 3rd.

News
>
Celebrity Gossip
November 08, 2007 03:36:26 GMT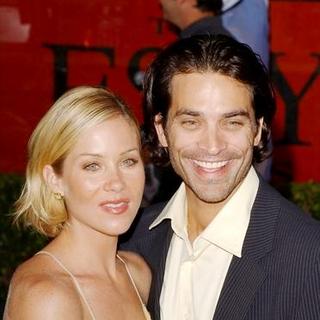 Have had their union as husband-and-wife officially dissolved back in August apparently won't prevent and Johnathon Schaech to act "friendly" to one another. The former couple was seen hooking up just last week, thus prompted rumors they are back on again. Are they?

Confirmation on Applegate and Schaech have rekindled their romance sounds make sense and acceptable by the fact that they've been reported to be getting cozy together at L.A. hot spot Les Deux on Friday night November 2nd. People, who first to bring the matter to public, quoted a witness as saying, "They just made out all of a sudden. They didn't really look around to see who was looking, it just happened, but it wasn't that weird after. They just went along talking to friends and separated soon after and both kept partying."

News
>
Movie News
November 08, 2007 03:30:08 GMT

Back then we already took our grab on initial pictures from and -starrer "", and now the first batch of official stills of the project has delightfully hit the net for you to see.

Sent by studios backing up the flick to Empire Online, there are four photos posted capturing the images of Pacino and De Niro as Detective David Fisk and Detective Thomas Cowan, respectively. One of them finds the twosome going face-to-face, as you can see above left, while the other three show them doing what looks like to be a shooting exercise.

News
>
Music News
November 08, 2007 03:16:02 GMT

The award giving at this year's Country Music Association Awards continues with more names called up to the stage. Some winners including , and the event's big nominee have been .

After was named 'Vocal Group of the Year', it's time for to earn their 'Vocal Duo of the Year'. Member Kristian Bush bid a 'thank you' to fellow duo performer, on the acceptance speech. Strait then took his second winning at the event, 'Album of the Year', for ''.

News
>
Celebrity Gossip
November 08, 2007 03:11:27 GMT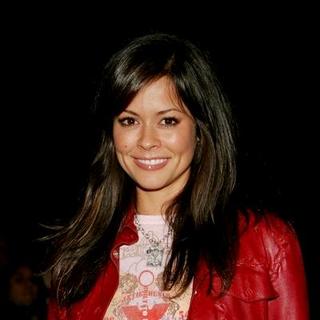 A fourth child is just around the corner for and actor fiance .

Words are mounting that the television personality and model, known for hosting "Wild On!" (1999-2002) and "Rock Star" (2005-2006), is pregnant again.

News
>
Celebrity Gossip
November 08, 2007 02:49:12 GMT

Pictures speak lauder than words. She herself remains silent on the pregnancy reports surrounding her, whereas her husband insists no baby in the oven. Just last week her high profile fashion designer Roberto Cavalli confirmed that is waiting for the baby, and just now the remain silent star has revealed her growing baby bump. And it's big you know? Could it be true that she and husband are expecting twins?

Notwithstanding with speculation on double babies for J.Lo, the singer has made it obvious to everyone of us that there's indeed a bun in the oven when photos appeared of her showing off her growing bump at a charity baseball game Monday November 5th.

News
>
Music News
November 08, 2007 02:45:57 GMT
Early winners of Country Music Association Awards have been announced. Among those warming up for the event is who snapped 'Single of the Year' through, undoubtedly, 'Before He Cheats'.

Underwood's winning is accompanied by two categories that were announced later on, 'Vocal Group of the Year' and 'Song of the Year'. The former went to who just had their latest effort topping the Billboard chart and the latter went to through his hit 'Give It Away'.

News
>
Celebrity Gossip
November 07, 2007 09:30:36 GMT

A glamor model and actress, needless to say that has curvy body which, in addition to her good-looking face, becomes an additionally plus point that scores her a deal with lingerie brand Ultimo to model their range.

Might not be a household name just yet, Gemma proves to be a professional in the business though, as obviously apparent through her promotional shoots for Ultimo's D-G lingerie range, available for view after this news.

News
>
Movie News
November 07, 2007 09:28:12 GMT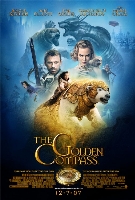 Though the final theatrical trailer for "" was already released, it turns out that New Line Cinema still have one more sneak peek to come; that's right, it's the TV spot version of the flick.

The piece is available for you to see via a link at AceShowbiz's section. While presenting a few of new footage, it comes off pretty complete in featuring the movie's principal characters in its short-running time, including Lyra, Serafina Pekkala, Lord Asriel, Mrs. Coulter, and Iorek Byrnison.

News
>
Movie News
November 07, 2007 08:57:17 GMT
Both teaser and full-length trailers for "" have already been launched, and now, it's time for us to greet the TV spot for the action horror movie. What makes it delightful, there's not only one piece of it, but three in total for us to grab.

Posted at , all three are also available to be reached via page at AceShowbiz. Though there are some new footage, the trio remain light on the monsters yet ramp up the eerie isolation faced by 's character, Robert Neville.

News
>
Celebrity Gossip
November 07, 2007 08:56:20 GMT

While he has confirmed his heading for Broadway, bringing along his horsey-loving role of Alan Strang in Peter Shaffer's 1973 play "Equus" for New York audiences, there comes a new report that suggests has had a girlfriend. And the lucky girl reportedly is his "Equus" co-star Laura O'Toole.

Radcliffe, according to Dailymail.co.uk, has been spending an increasing amount of time with O'Toole who's four years his senior. The twosome are said to become "very close" since their being together in the controversial stage play.

News
>
Music News
November 07, 2007 08:27:38 GMT

is back, their has revealed. The band that shut down their remaining 2007 tour in September, has just recorded a video and some new material plus a new version of their song.

The post on their website read, "The White Stripes have just filmed an exciting new video and recorded three never-before-heard original songs (with a special collaboration) and one unique new version of a song from their latest album 'Icky Thump'."