News
>
Movie News
January 14, 2008 08:45:55 GMT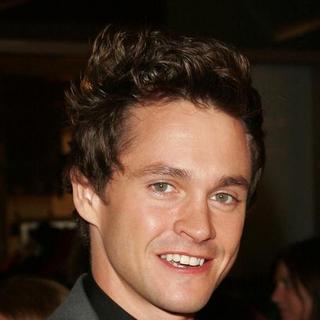 is set to play in Jerry Bruckheimer Films' upcoming romantic comedy film. According to Hollywood Reporter, the actor who portrays Galahad in "" will be joining and in P.J. Hogan's "".

In the adaptation movie, the 32-year-old British actor will play the editor of the financial magazine where Fisher works. Meanwhile, the film that is based on Sophie Kinsella's best selling novels with the same title tells a story about Rebecca Bloomwood, a compulsive shopper turned financial adviser after finding herself to be in major debt. It is expected to start filming next month in New York and Connecticut.

News
>
Movie News
January 14, 2008 08:11:25 GMT

Closing the 19th Annual Palm Springs International Film Festival on Sunday, January 13, the Palm Springs International Film Society announced "" as one of the festival winners. At a luncheon at the Spencer's Restaurant, 's directorial debut film won the audience's heart that led to the snagging of the 2008 Mercedes-Benz Audience Award for Best Narrative Feature.

The romantic comedy film starring Hunt, , and beat out other contenders, including "", "The Year My Parents Went on Vacation", "", "The Band's Visit" and "Noodle". It made its U.S. premiere when it opened the Festival and is scheduled for limited release on April 25.

News
>
Celebrity Gossip
January 14, 2008 07:21:00 GMT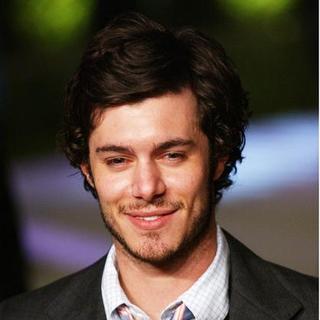 New rumors surface by the hour that has been spotted cozying up with Aussie actress thus prompted dating speculation.

Brody, best known for his role as Seth Cohen in TV series "The O.C.", and Teresa were seen holding hands and cuddling up while they had dinner at Lotus restaurant in Potts Point on Saturday night, January 12.

News
>
Movie News
January 14, 2008 07:12:31 GMT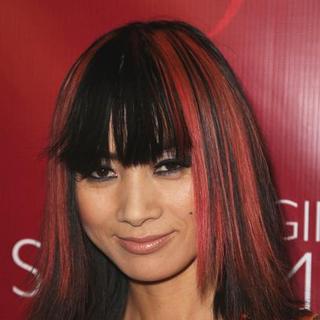 The punky photographer in "" has been signed by Capitol Films to star in their new project "". According to Movie Web, has joined the cast and in the drama film.

On nailing a part that has yet revealed, New York Post reported that the actress famous for her role as Shen Yuelin in 1997's "Red Corner" was ecstatic as that is just the gift she wanted for Christmas. She said as quoted by the newspaper, "I came from space and Santa followed me. He came to earth to give me the present of this big movie role."

News
>
Movie News
January 14, 2008 06:43:13 GMT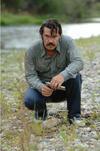 Once again, "" brought home another kudo for best film and several other prizes given away by film critics. On Friday, January 11, the Coen brothers' adventure drama film has been hailed as the 2007 Central Ohio Film Critics Association's Best Film beating its toughest contenders "", "" and "".

The adaptation film from Cormac McCarthy's novel has garnered five awards and become a runner up for the category of Best Cinematography losing from "". Apart from the Best Picture, it nailed praises for Joel and Ethan Coen who won Best Director and Best Adapted Screenplay as well as for who earned Best Supporting Actor. It also landed the award for Best Ensemble.

News
>
Celebrity Gossip
January 14, 2008 06:41:02 GMT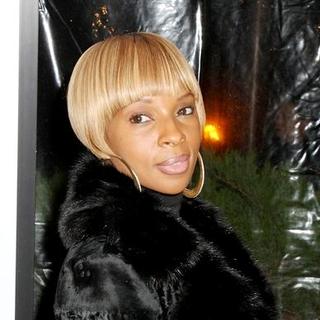 Hollywood entertainment industry is hit with steroid scandal. Albany newspaper, the Times Union, reported that an investigation is being conducted by the Albany County district attorney, P. David Soares, on some music stars, like and , concerning the use of the human growth hormones.

In addition to both stars, other possible recipients included two other musicians, and , and , an author, actor and producer in theater, film and television.

News
>
Movie News
January 14, 2008 04:55:08 GMT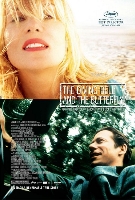 The French-American film "" was named best picture at 2008 Prix Lumieres which is France's equivalent of the Golden Globes. On Sunday,January 13, night in Paris, the biopic depicting the inner life of a paralyzed French fashion editor was chosen to be given the honor by a panel of about 200 foreign journalists based in France.

The Julian Schnabel's drama also managed to bring recognition for its leading man, Mathieu Amalric as the "" actor won best actor for his performance as the successful and charismatic editor-in-chief of French Elle who suffered a massive stroke. Despite garnering the top prizes, the director of the film based on true story of Jean-Dominique Bauby lost to Abdellatif Kechiche for "The Secret of the Grain". Further, like "Diving Bell", "Grain" also brought home award for its performer. Hafsia Herzi was given the honor of top female newcomer.

News
>
Celebrity Gossip
January 14, 2008 04:43:22 GMT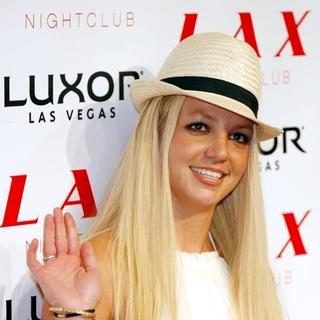 ' insanity creates another major media headline when she was spotted wearing her old wedding dress while shopping for a new car with new boyfriend Adnan Ghalib.

The mother of two had just arrived at the Keyes Mercedes-Benz dealership in the San Fernando Valley on Friday afternoon, January 4 when she was snapped donning one of the two dresses she wore at her nuptial to former husband back in 2004.

News
>
Movie News
January 14, 2008 04:08:39 GMT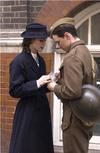 Surprise came from starrer-film "" as it was hailed as the Best Drama Motion Picture on Sunday, January 13 at the 65th Golden Globe Awards' press conference. The Joe Wright's war-drama film beat out the two critics' favorites, "" and "" that have dominated the current award season.

Still, despite nailing the top honor at the Awards, the Focus Features' film didn't manage to follow the success of garnering 7 nominations by bringing home as much as the nods given by the Hollywood Foreign Press Association. Aside from the Best Drama Film, the adaptation movie from Ian McEwan's best-selling 2002 novel only won one other prize, that is Best Original Score for its composer, Dario Marianelli.

News
>
Celebrity Gossip
January 14, 2008 03:52:57 GMT
Winners of the 65th annual Golden Globes were announced Sunday, January 13 hot on the heels of the on-going writers strike. There was no awards ceremony like usual, only a news conference held by the Hollywood Foreign Press Association in Beverly Hills, California.

The biggest winner in TV category was "Longford." The 2006 drama television film, aired on Channel 4, walked away with three awards; Best Mini-Series Or Motion Picture Made for Television, Best Performance by an Actor in a Mini-Series or Motion Picture Made for Television for , and Best Performance by an Actress in a Supporting Role in a Series, Mini-Series or Motion Picture Made for Television for .

News
>
Celebrity Gossip
January 14, 2008 03:17:01 GMT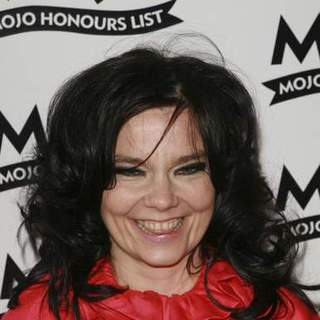 is at it again. The Icelandic singing sensation attacked a news photographer on her arrival at Auckland International Airport Sunday, January 13.

Bjork, who first rose to fame for her debut album "" released in 1993, had just arrived at the airport early that day when a New Zealand Herald photographer named Glenn Jeffrey photographed her arriving at 7.50 A.M.

News
>
Movie News
January 14, 2008 02:38:39 GMT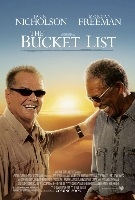 "" kicked "" out from the top spot on the Box Office weekend ended Sunday, January 13. Based on the preliminary estimates, the Warner Bros.' comedy drama film won the three-days weekend North American Box Office in its first weekend in wide release grossing an incredible $19.4 million.

According to Box Office Mojo, the film, in which and play two terminally ill men living their last days to the fullest, has earned $6.4 million on Friday, January 11, only. Earlier, the distribution executive of Warners, Dan Fellman, had credited the two Academy Award-winners for the bringing life to the picture stating, "Everyone wanted to see these two actors together in one movie. It's well-positioned heading into the holiday weekend and will start to play a little younger as it goes."

News
>
Celebrity Gossip
January 14, 2008 02:32:56 GMT
is a father again. A former exotic dancer from Atlanta, Georgia who a few months ago claimed to have been pregnant with the rapper's child has given birth to a baby boy on Sunday evening, January 6.

The baby, named Rashaan, was born at a Georgia hospital and weighed in at 7 pounds.

News
>
Celebrity Gossip
January 14, 2008 01:57:00 GMT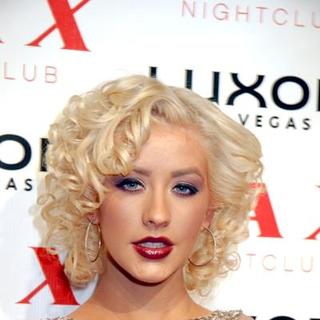 Contrary to early tabloid reports that mentioned gave birth to her first child on Friday, January 11, it has been confirmed that the pop singer and her music executive husband Jordan Bratman welcomed the arrival of their first child together on Saturday, January 12.

The newborn baby, a baby boy, was born at 10:05 P.M. in LA. He was 6 lbs. 2 oz. and 20.5 inches long.

News
>
Movie News
January 12, 2008 07:51:04 GMT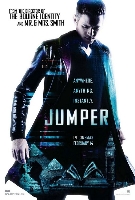 After putting a trailer for public viewing, the 20th Century Fox is giving out more treat for future audience by releasing three "" TV spots. From the spots provided, viewers can see the action pack frames of scenes from the Doug Liman directed-film.

One of the spots opens up with a scene where Cox played by is questioning Davey who is starred by on how he could possibly rob a bank without opening any door. The second spot contains similar scenes to the first spot, but it still provides different scenes, including a car appearing from no where. Both spots pick up the tag line "Anywhere is Possible".