News
>
Movie News
October 31, 2007 03:24:45 GMT
Barely launching the first batch of production stills from "", Universal Pictures now is generously giving us more treats regarding the fantasy action thriller, bringing up both the first trailer and official site for the flick.

The trailer, running about 2:23 minutes, can be reached as well at AceShowbiz's section or just simply watch it below. Despite the easily comparisons to "Matrix" series, it does contain interesting action footage, notably on as Fox.

News
>
Celebrity Gossip
October 31, 2007 03:03:00 GMT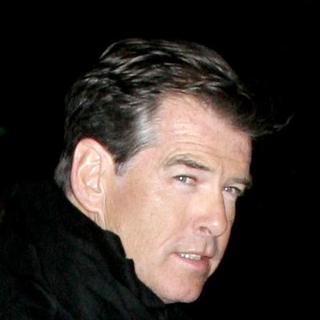 Los Angeles police are investigating for an alleged scuffle with a photographer in Malibu.

The former James Bond actor was with his kids in a Malibu mall outside Mexican restaurant Casa Escobar last Friday October 26th when photographer Barry Rosen began taking pictures of him. Rosen, as reported by TMZ.com, says Pierce then said, "Why don't you get a real f**king job."

News
>
Celebrity Gossip
October 31, 2007 02:06:35 GMT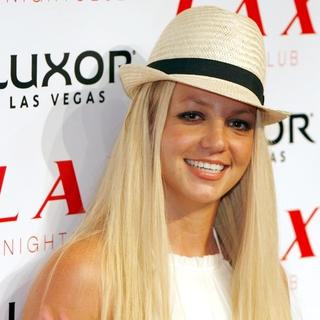 ' bid for custody of her two young sons has been denied.

Superior Court Commissioner Scott Gordon issued a Tuesday October 30th, stated in it that Spears will not regain custody of her kids just yet, and is instead granted three times monitored visits a week; two from noon to 7 p.m. and one from noon to 10 a.m. the next morning, with sons Sean Preston and Jayden James.

News
>
Movie News
October 30, 2007 09:35:42 GMT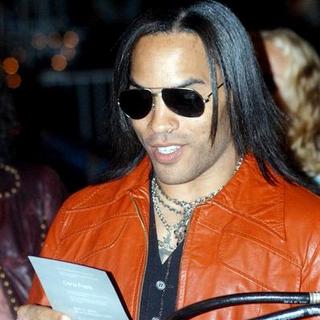 Taking foray into film industry, will make his big screen acting debut in an independent film feature titled "Push (2009/II)", Variety has reported.

The rocker is being lined up alongside the likes of , , and newcomer in the cast, all coming under the direction of "" helmer Lee Daniels. Here he will play a male nurse who shows kindness to lead character Clareece "Precious" Jones, an overweight, illiterate African-American teen in Harlem.

News
>
Movie News
October 30, 2007 09:01:24 GMT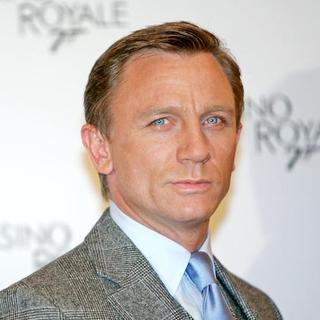 The suave British super-spy will still go blond at least for four more installments of his adventures. MGM chairman and CEO Harry Sloan recently stated to The Hollywood Reporter that has signed on to play 007 in four more James Bond films.

It is unclear, however, whether the number includes "Bond 22" which has already been in pre-production for a December start. Nevertheless, this will make Craig the third actor to reprise the character most after and , that's if he does stick to the contract.

News
>
Movie News
October 30, 2007 08:03:14 GMT
Amidst her state of being busy preparing her new album, "", appears to have enough space to add an acting stint into her schedule. The Hollywood Reporter has just revealed that the Grammy Award-winning singer is about to star in "", a big screen adaptation of the Philip K. Dick semi-autobiographical novel.

Morissette is learned to play a woman named Sylvia who shows up in the vision of Nick, a record label executive played by Jonathan Scarfe, as a glamorous singer. In reality, she, however, turns out to be an ordinary woman in unexpected remission from lymphoma who, after appearing in Nick's visions, gets a job as his secretary.

News
>
Movie News
October 30, 2007 07:21:39 GMT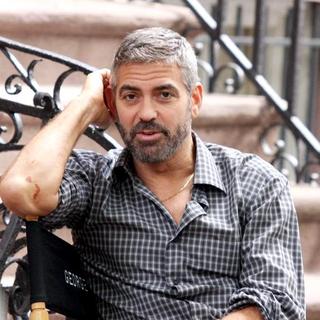 Initial possible candidate to play Duke in "", or "Untitled Stephen Sommers Project" as Paramount Pictures refers to, has popped up to the surface. The actor in question surprisingly turns out to be Hollywood heartthrob , according to IESB.net.

The site appears to have heard whispers from industry sources saying that the A-list actor has been offered the part and is quite sure that the tidbit is legit though it does advise its readers to take it with a grain of salt.

News
>
Music News
October 30, 2007 06:58:30 GMT

want more "muscle" in their next record. The rock band - that will release on November 13 - said that there will be a work with new producers who will give their upcoming album the energy of playing live.

"I want the next record to have a little more of an edge on it," frontman John Rzeznik told Billboard.com. "I don't want the rough edges taken off so much. The band's gonna play live on it more, not so many overdubs. I want it to sound more like we do live. It's a lot more energy. It's a more aggressive sound."

News
>
Celebrity Gossip
October 30, 2007 06:50:01 GMT

It appears that is attempting a new career reinvention. The rapper-producer is bringing his ego to the bookshelf, making his literary debut with a book titled "Thank You and You're Welcome."

According to Kanye's Website, the book, co-written by author and journalist J. Sakiya Sandifer, contains "creative, humorous and insightful philosophies and anecdotes used in creating his path to success." It, moreover, "captures the same wit, playful irony, and piercing insight found abundant in my lyrics."

News
>
Music News
October 30, 2007 06:26:08 GMT

After six different versions of '', decide to add another one to their list. This time, which could as well be the last, is 'Best Buy CD/DVD Reissue' that is available today (October 30).

The complete edition is topped with 'Inside the Zeitgeist', a DVD featuring 'making-of' documentary of the album, two bonus tracks from previous deluxe edition such as 'Death from Above' and 'Stellar' as well as an exclusive new bonus track 'Ma Belle'.

News
>
Celebrity Gossip
October 30, 2007 06:21:32 GMT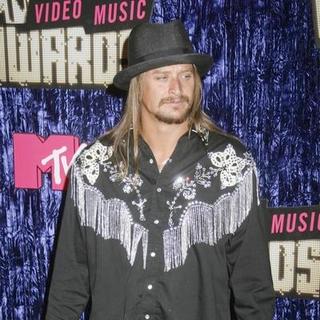 It's been a month that the unfortunate took place, but it was not until Monday October 29th that Las Vegas authorities confirmed will not be charged in the fight with at the MTV Video Music Awards last month.

TV show "Extra" was the first to make public the news after reportedly speaking with Las Vegas authorities. "The Clark County District Attorney's Office will not pursue a battery charge," Chief Deputy District Attorney Ron Bloxham was quoted by "Extra" as saying.

News
>
Music News
October 30, 2007 06:12:51 GMT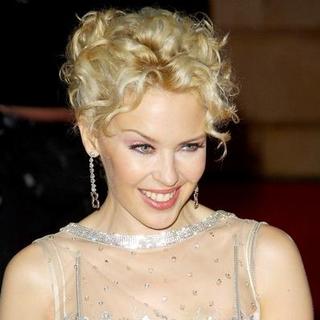 20 years since she set off her career in music industry, is honored with a prestigious British awards. The Australian singer is presented the Music Industry Trust in "recognition of her universally acclaimed status as an icon of pop and style achieved over a 20-year career, which has seen her reinvent, experiment and inspire".

"There is no doubt that of our 15 award recipients to date, Kylie is by far the most glamorous," David Munns, chairman of the awards committee, said. "She deserves this award for her success over 20 years, staying at the top in one of the toughest professions and inspiring millions with her grace, dignity and humanity."

News
>
Movie News
October 30, 2007 06:00:27 GMT

Peter Jackson's new drama flick "" has already started its principal photography, and first pictures from the movie's set in Willistown Township, Pennsylvania now are delightfully available online to grab, thanks to The Philadelphia Inquirer.

In one image, as seen on the above left, Jackson was captured to seriously discuss a scene with the flick's cast member Rose McIver, who was holding onto a Golden Retriever called Brava. Other images show the crews' preparation in shooting the project with local residents going out of their houses to witness the filming.

News
>
Celebrity Gossip
October 30, 2007 04:49:08 GMT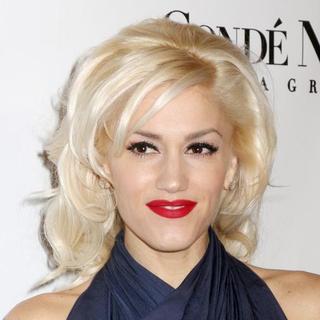 Is in her best giving mood these days, has made public her pledge to donate all proceeds from her Tuesday October 30th show to the San Diego Foundation, a local charity which is helping the community recover from the wildfires that have raged across Southern California for the past week.

Stefani, a Southern California native, made the announcement alongside San Diego mayor Jerry Sanders on local radio station 93.3 KHTS on Monday morning October 29th. "San Diego has always been so supportive of me throughout my entire career ... living in Orange County, it has always been like a second home to me," she said.

News
>
Celebrity Gossip
October 30, 2007 04:27:00 GMT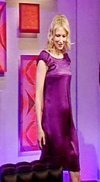 Words got around just now that might be pregnant with child number three.

Not without reason but speculation on the actress getting pregnant popped out after she was spotted sporting a baby bump while out in NYC this past weekend.