News
>
Movie News
February 20, 2007 06:47:26 GMT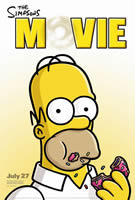 Giving further look on its anticipated animated feature "", the 20th Century Fox has ultimately put a brand new trailer of the flick on the web, the studio itself has confirmed.

Available on Apple in various QuickTime formats, the trailer can be viewed via http://www.apple.com/trailers/fox/ thesimpsonsmovie/. It starts with a parody of "" before revealing a little bit more about plot which appears to have a more epic tone than the TV series.

News
>
Celebrity Gossip
February 20, 2007 06:33:00 GMT
made it obvious to everyone that it really is over between her and estranged hubby despite the fact that they were spotted dining together Sunday Feb 11th. And to set the record straight, the singer created frenzy when she stepped out with , the brother of singer .

Whitney and Ray, who is 17 years her junior, are reportedly back together again after falling out after a sex tape of Ray and his ex-girlfriend was leaked online. The pair, who's been dating for several months, created frenzy as they arrived together at 's party at Tao nightclub Saturday night Feb 17th.

News
>
Celebrity Gossip
February 20, 2007 04:54:27 GMT
They repeatedly denied that they are dating. Yet the fact just goes the other way around. They are often spotted together. and , who reportedly dating but were then said to split, are being spotted together again.

Wilson, who reportedly flew in from the US to Australia for a surprise Valentine's Day visit, was the surprise guest at the screening of "", which specially held for cast and crew members of "." Wilson and McConaughey are longtime friends.

News
>
Celebrity Gossip
February 20, 2007 04:32:46 GMT
Compiling a great list of this year's Academy Awards presenters, telecast producer Laura Ziskin announced yesterday, February 19, that , , and have also been picked up to perform the task at the event which is held for the seventy-ninth time.

Honoring best achievements in filmmaking of 2006, the 79th annual Academy Awards will take place at the Kodak Theatre at Hollywood & Highland Center on Sunday, February 25 and be aired live by ABC at 5 p.m. PST (8 p.m. EST), beginning with a half-hour red carpet arrivals segment, "The Road to the Oscars."

News
>
Celebrity Gossip
February 20, 2007 04:21:19 GMT
Divorcee is single no more. The actress who is now sporting a short, platinum blonde haircut, revealed she has had a new boyfriend.

At the Marc Jacobs fashion show in London on Friday February 16th, Blair openly revealed she has a new guy in her life, who happens to be model-actor Matt Felker. The guy, who is seven years her junior, once appeared in ' video for "Toxic" where he is seen passionately kissing the pop star.

News
>
Movie News
February 20, 2007 03:53:49 GMT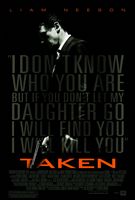 Seems big screen roles really suits as time goes by. Already attached to two movie projects for future releases, the beauty is now reported to have landed the female lead opposite in "", an action thriller of Luc Besson's Europa Corp. and the 20th Century Fox production.

Here the "Lost" star is plotted as the estranged daughter of Neeson's character who is kidnapped and forced into the slave trade, leading the father, a former spy agent, to use his skills in rescuing her.

News
>
Celebrity Gossip
February 20, 2007 03:43:01 GMT
' hair will have to find a new marketplace as eBay is trying to pull it out from their site. The many auctioneers who are trying to cash in on eBay with the star's hair makes it difficult to find out which one is authentic.

From the day Spears getting her head shaved completely bald, there are reportedly 50 people on eBay trying to make a dime off the hair that they claim came straight from the head of the singer. In fact, it's hard to authenticate hair bought on eBay without an expensive DNA test.

News
>
Movie News
February 20, 2007 03:21:58 GMT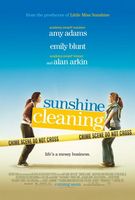 Rounding out the cast lineup, has landed deals to have a starring role in dark comedy flick "", The Hollywood Reporter has revealed.

Joining the likes of , , , , , and Kevin Chapman, the "" star will portray a married police officer named Mac who has an affair with Rose Lorkowski, played by Adams. Meanwhile, Arkin and Blunt are billed to be Rose's relatives and partners in her business of cleaning messy crime scenes.

News
>
Celebrity Gossip
February 20, 2007 03:06:13 GMT
It's been sometime since they announced their split after nearly four years together. and ex-girlfriend were seen together Friday night Feb 16th at the Whiskey Bar in the Sunset Marquis Hotel in West Hollywood.

An eyewitness revealed that Justin joined director Martin Scorsese and about eight other people at a table inside the hotel's exclusive bar. The singer chatted briefly with the director and others at the table. Soon thereafter, at 1 a.m., Diaz arrived.

News
>
Movie News
February 20, 2007 02:50:12 GMT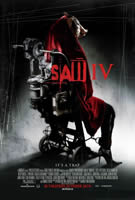 Previously helmed two recent installments of "Saw" series, Darren Lynn Bousman is now returning to the director's seat for the next one that is "", Lionsgate Film and Twisted Pictures have officially confirmed yesterday, February 19, 2007. Announcing the statement were Lionsgate's President of Acquisitions and Co-Productions Peter Block and Senior Vice President of Acquisitions Jason Constantine, and Twisted's Mark Burg and Oren Koules.

"Having Darren behind the camera gives 'Saw IV' a real edge, so to speak," Block remarked. "He has led this franchise into box office history while proving himself a modern master of psychological terror."

News
>
Celebrity Gossip
February 20, 2007 02:38:25 GMT
and are no longer dating, but they are expecting their first child together. The actress, who is six years his senior, announced through his publicist Monday Feb 19th, she is over three months pregnant.

Confirming the pregnancy report to People, Moynahan's rep claimed the star is "healthy and excited." Elsewhere, a rep for Brady had no comment on that matter.

News
>
Celebrity Gossip
February 20, 2007 02:12:18 GMT
She does sexy. is sexy, not only according to Esquire magazine, but Playboy also thinks so. The movie beauty has just been named Playboy's Sexiest Celebrity.

"Scarlett Johansson is the apex of beauty and sensuality - from her porcelain skin to her fully feminine figure to her mysterious charisma, which is at once palpable and undefinable," the Playboy editors said on the actress.

News
>
Movie News
February 19, 2007 09:57:48 GMT
Determines to move along without Peter Jackson in developing "The Hobbit", New Line founder and co-chairman Robert K. Shaye revealed to The New York Times that he has an intention to release the flick in 2009 though there was no workable script yet for the film.

In the same occasion, Shaye, however, did not give any comments on the reports about offers made to "" helmer Sam Raimi to direct the project. Raimi previously was claimed by TheOneRing.net to have been approached for a possibility to lead the project though it was unknown whether he accepted the invitation.

News
>
Movie News
February 19, 2007 09:21:48 GMT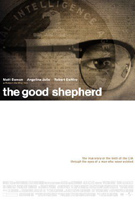 Coming to the closing date of the 57th annual Berlin International Film Festival, the event's international jury ultimately listed out the winners for the Competition section this year on Saturday, February 17, 2007.

Out of several U.S. productions participating in the program, only "" that managed to snatch one honor. Presenting the story about the origins of the CIA, the flick was given a Silver Bear of Outstanding Artistic Contribution 2007 for its ensemble cast which included , , and .

News
>
Movie News
February 19, 2007 08:22:58 GMT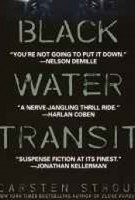 Searching for a new helmer to lead its high-profile project of "", Capitol Film is holding negotiations with Tony Kaye to replace director Samuel Bayer, who walked out due to creative difference, Production Weekly has reported.

An adaptation of Carsten Stroud's novel of the same title, the action thriller flick depicts the divergent agendas of crooks, cops and lawyers as they clash over a shipment of illegal firearms, mafia ties and a double homicide. Filming schedule has been pushed back from February 12 to early April, but will still take place in New Orleans, Louisiana.