News
>
Music News
January 08, 2008 07:17:30 GMT

A new material from Donnie of Making the Band 4 has been leaked to the Internet following the leaking of earlier this week.

A mid-tempo song, in snippet also, titled 'So Beautiful' allegedly belongs to the singer who is set to make his debut album. The new season of Making the Band 4 that will air January 28 on MTV will determine which among him, or the winning band, will get to release their album first.

News
>
Movie News
January 08, 2008 07:12:51 GMT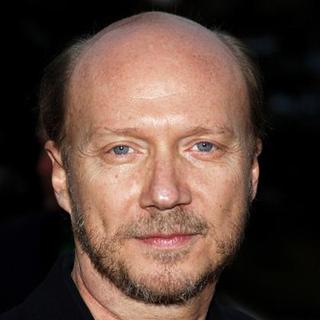 United Artists has bought the film rights to children's literature series "". According to Hollywood Reporter, the studio has paid seven figures to option the rights over the fantasy series written by an Australian author, John Flanagan.

Further, it was reported that the studio is approaching the Academy Award winning writer of "", Paul Haggis, to adapt and direct the first film of the series. Allegedly, the first film will be made based on the first of seven books, The Ruins of Gorlan which was being published in the United States in 2005.

News
>
Celebrity Gossip
January 08, 2008 06:41:33 GMT
First teamed up with Louis Vuitton in 2004 to create the "Millionaire" line of sunglasses for the French fashion company alongside "A Bathing Ape" creator Nigo, has once again teamed up with the fashion giant to create a new line of jewelry called Blason, which actually is the symbol of a dynasty, synonymous with a coat of arms and originates from French Heraldry.

Fashion Week Daily is reporting that Louis Vuitton will unveil the new collection of fine jewelry, designed in collaboration with Pharrell Williams and Camille Miceli, the Vuitton creative consultant who now designs jewelry for the brand and handles Marc Jacobs' personal public relations, during the upcoming Paris couture shows in late January.

News
>
Music News
January 08, 2008 06:35:27 GMT

The trend set by to independently release one's album is spreading quickly. Reports are circling around that will walk away from EMI just like the band and .

An insider revealed that the -fronted band feels that they "don't necessarily need a label" after they release the follow up to '' and will take time to think about re-signing to EMI.

News
>
Movie News
January 08, 2008 06:10:19 GMT

Once again "" walked away from 13th annual Critics' Choice Awards ceremony with multiple prizes. On Monday, January 7, 2008 at the Santa Monica Civic Auditorium, the adapted drama about a killer who cuts a path of destruction across Texas was hailed as the 2007 Best Picture by the Broadcast Film Critics Association beating out other strong nominees, including "" and "".

Besides nailing the much wanted top honor, the Miramax Films' project also brought home kudos for its director, Ethan and Joel Coen, and its actor, . The three men received prizes of Best Director and Best Supporting Actor respectively. In winning the award, the Coen brothers outshone Tim Burton for "", for "Into the Wild" among others, while Bardem triumphed over four other nominees, including for "" and for "".

News
>
Celebrity Gossip
January 08, 2008 06:00:03 GMT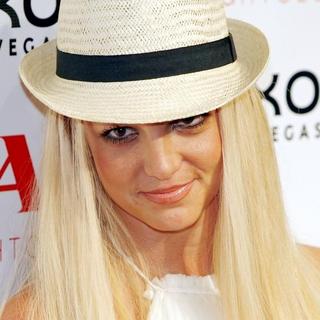 ' new boyfriend Adnan Ghalib was kind enough to whisk the troubled pop star away for some private time after she's been held on a "5150 hold" at Cedars-Sinai Medical Center for a series of physical and psychological tests following a "family custody dispute" involving sons Sean Preston and Jayden James she had with ex-husband .

Were reported to have gone to the Daily Grill in Palm Desert around 10 A.M. Sunday, January 6 following her early release from Cedars-Sinai, Britney and her alleged boyfriend, Adnan, were then seen getting cozy "as they playfully shared a lollipop, with Spears smoking, outside a bungalow in Desert Hot Springs, about 120 miles east of L.A." CelebTV has reported.

News
>
Music News
January 08, 2008 05:20:13 GMT

Saxophonist goes Latin for his next album which is part of his new deal with Starbucks Entertainment and Concord Records. The album which will be titled '' will be dropped February 5 and followed by a set of North American tour.

G worked with a number of acclaimed musicians for this piece, namely drummer Alex Acuna, percussionists Michito Sanchez and Paulino Da Costa, bassist John Penia and guitarist Ramon Stagnaro. The album also features guest vocals by rising Chilean star Barbara Munoz and Spanish-speaking pop/rock sensation, Camila.

News
>
Music News
January 08, 2008 04:45:18 GMT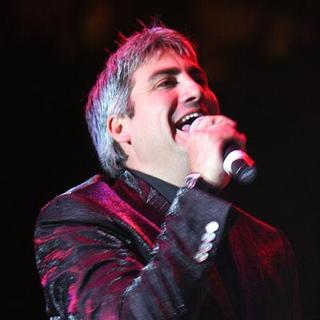 One more American Idol graduate has parted ways with Arista/ J Records. of season two decided to switch label to Simon Fuller's 19 Management in 2007, but of fifth season takes a bolder move by reportedly, taking independence in releasing his next album.

Reports indicated that Hicks is dropped by the label. In a short statement, J Records publicist Liz Morentin said, "Taylor is going to record on his own for the next album." No further details have been released regarding the split.

News
>
Celebrity Gossip
January 08, 2008 04:41:19 GMT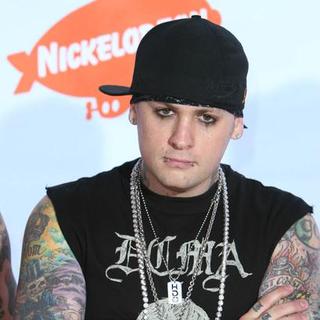 Australia's Daily Telegraph has reported that rocker and his Australian actress fiancee have split up.

Benji and Monk had been dating for six months when the rocker proposed to the starlet with a 3.5 carat Neil Lane diamond ring on Christmas Eve in 2006.

News
>
Movie News
January 08, 2008 04:30:50 GMT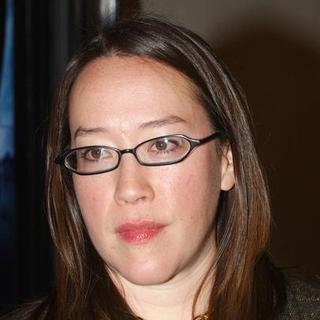 The comedic thriller "" reportedly has found its helmer. Variety reported that Fox Atomic is setting Karyn Kusama to direct the project written by "" screenwriter, Diablo Cody.

The 39-year-old director allegedly has been brought to join the producers, Jason Reitman, Dan Dubiecki and Mason Novick. She previously directed a drama film featuring "Girlfight" and a sci-fi film starring "".

News
>
Music News
January 08, 2008 04:06:15 GMT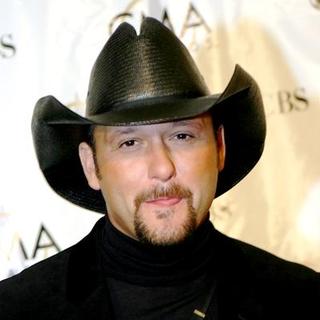 Organizers of Houston Livestock Show & Rodeo announced on Monday (January 7) that will kick off the concert series which will be held at Reliant Park. The country singer is among the 21 artists highlighting the event with their solo performances.

McGraw will hit the stage on March 3 and followed by his wife the next day. The shows will all run in March and end on date 22 when country duo give the closure.

News
>
Movie News
January 08, 2008 03:55:39 GMT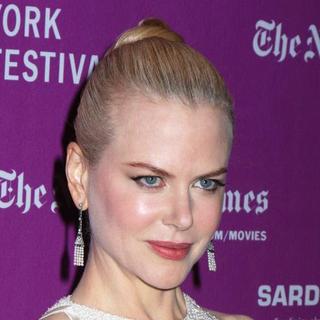 Having let out confirmation about her pregnancy rumor, is hit by another speculation as she was said to withdraw from her new drama movie, "". According to Herald Sun's site, the Academy Award winning actress has quit from the project that is scheduled to start production this month.

In a statement, the Australian actress' publicist, Wendy Day, gave out hint that the 40-year-old has done what is recently rumored. She said, "I understand she's had to withdraw from the film and therefore she's had to give them the reason, and therefore she's now able to confirm that she's pregnant."

News
>
Celebrity Gossip
January 08, 2008 03:44:56 GMT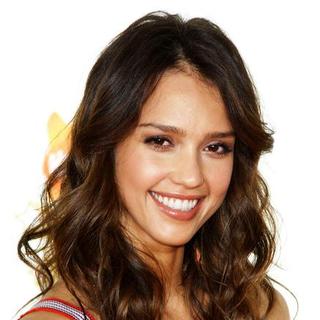 Has become the media darling ever since she came out of the closet with her revelation that she's pregnant with her first child and engaged to film producer boyfriend Cash Warren, is the perfect pick as the February 2008 cover girl for Elle Magazine.

Sat down for an interview with Elle, the movie beauty addressed on such issues, as on using her sex appeal in her career, turning 27, and meeting teen favorite .

News
>
Music News
January 08, 2008 03:30:13 GMT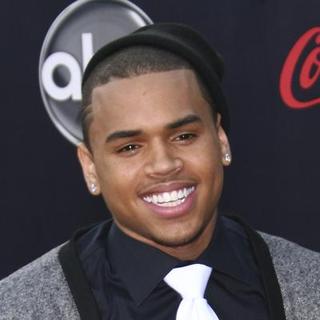 R'n'B singer has landed a verbal deal with his idol, , to do a collaboration in the future. He was introduced to the pop king, who is making a comeback, by ' member .

"Hopefully it will be," Brown told AllHipHop.com. "We are talking but...like I originally talked to will.i.am, because he does some stuff for him. And then when I talked to Mike, he said 'Yeah we'll do something,' so hopefully we will do that record."

News
>
Movie News
January 08, 2008 03:20:06 GMT

Preceding the premiere of "" on January 18, 2008, Overture Films has released 9 new clips from the new comedy movie starring , and . The provided clips gave out more insight from what the trailer had to offer as there are scenes that aren't included in the video piece.

"Mad Money" tells the story of a suburban mother who is on the verge of losing her comfortable upper class lifestyle, Bridget Cardigan, a hard-working single mom, Nina Brewster, and an exuberant free spirit, Jackie Truman. It is a comedy about three ordinary women that bonded on an unlikely friendship as they decide to rob one of the most secure banks in the world.