News
>
Music News
January 17, 2008 02:26:20 GMT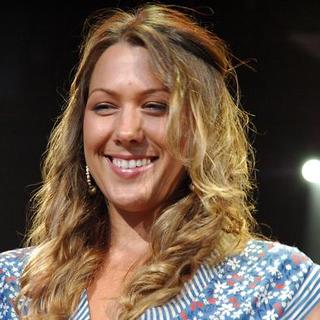 On the vein of her highly-successful single, 'Bubbly', released another single called 'Realize' from her debut album, ''. The folk singer has now premiered the music video for the second single on MTV.

'Realize' has entered the Billboard Hot 100 chart and peaked at #104. Caillat who released 'Coco' in July 2007 has been rather slow in spawning singles after 'Bubbly', but she did release a Christmas single called 'Mistletoe' that was posted on her and was quick to receive many hits. It also peaked at #75 on Billboard Hot 100.

News
>
Celebrity Gossip
January 17, 2008 02:25:13 GMT

and his wife of just two weeks, Tracey Edmonds, have split up.

The newlyweds reportedly ended their relationship on January 4, 2008, in Bora Bora, whereas they were married in a spiritual ceremony on the island on January 1.

News
>
Movie News
January 17, 2008 02:08:28 GMT

Having an uncertain status on its pre-production for weeks because of the on-going writers' strike, "Justice League of America" is officially put on hold. According to IESB.net, the news of the delay in the production was outed by their trusted source in Australia.

The decision of the delaying of the production allegedly followed the big meeting that took place on January 15. It was also reported that starting on January 17, all of the film crew will be given out an official one-week notice before being let go. Though the superheroes flick is on an indefinite hold, it is said that the movie has not been canceled. Reportedly, the on-hold situation will last at least until after the strike has been resolved.

News
>
Movie News
January 16, 2008 09:49:22 GMT

Though often overshadowed by "" and "" in many awards nominations, "" proved to be BAFTA's favorite film. In the announcement of 2008 BAFTA's film nominees on Wednesday, January 16, it was revealed that the postwar drama film gathered 14 nods from the prestigious British event leading over its two toughest contenders that got 9 nominations each.

The adaptation movie received film gongs for the categories of Best Film, Best British Film, Best Adapted Screenplay, Best Music, Best Cinematography and many others. Further, under the categories for the best artist, it landed its stars, , and , a nod each for Best Leading Actor, Best Leading Actress and Best Supporting Actress. Aside from recognition for its actress, the Focus Features' film garnered Best Director nomination for its director Joe Wright.

News
>
Music News
January 16, 2008 09:27:20 GMT
has slammed back the false reports that said she did a lip-synch while serving a concert in Mexico last weekend. A rep admitted it was a technical fault but denied that Duff was merely mouthing her lyrics.

"She was not lip-synching," the rep explained. "It was faulty equipment. There was no sound coming out, but she was singing." The rep further explained that Duff was using the local sound equipment on that day rather than relying on her own gear.

News
>
Music News
January 16, 2008 09:01:44 GMT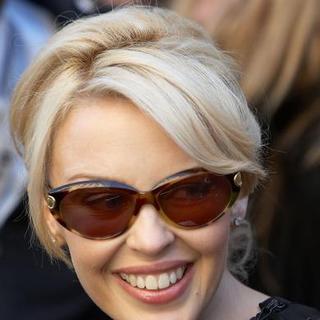 EMI is going through a lot of changes this year. After announcing that they will cut about 2,000 staff, rumors are circling that the record label is seeking a new approach at handling the release of its artists' albums.

EMI will, reportedly, allow its 'remaining' artists like and to seek sponsor from corporate companies. The movement is believed to help EMI in growing its revenue in the continuous competitive digital market.

News
>
Celebrity Gossip
January 16, 2008 08:50:38 GMT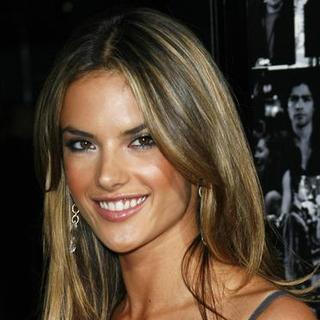 Brazilian supermodel is pregnant.

Rumors are all around that the 26-years-old Victoria's Secret model is pregnant with her first child.

News
>
Celebrity Gossip
January 16, 2008 08:12:53 GMT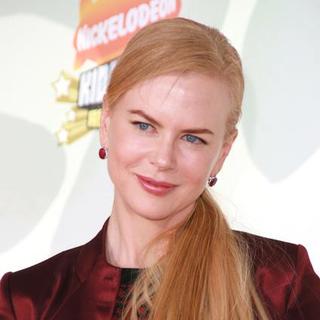 plans to have her parents deliver her first child with husband , it has been reported.

Rumors are mounting that the Aussie movie beauty wants her father Dr. Anthony David Kidman who's a clinical psychologist and her nursing instructor mother Janelle Annee Glenny to be midwives when she gives birth to her first child later this year.

News
>
Music News
January 16, 2008 07:54:13 GMT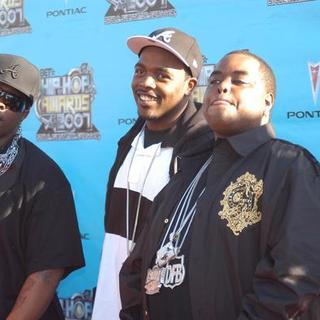 Atlanta Hip-Hop group (DFB) have released the music video of 'Talkin' Out Da Side of Ya Neck' which is the first single from their upcoming album, 'At the Point of No Return'.

The clip that was premiered on BET was directed by Juwan Lee, the same person who helmed Daz Dillinger's 'On Some Real Shit' and DFB's 'Lean Wit It, Rock Wit It'.

News
>
Movie News
January 16, 2008 07:53:17 GMT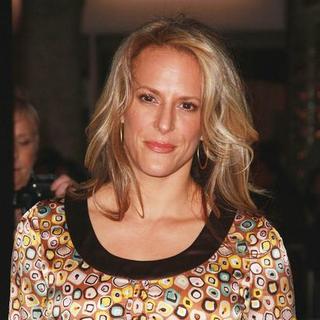 The helmer of drama romantic film "" has agreed to direct Touchstone Pictures' new romantic comedy "". According to Hollywood Reporter, by joining the project, Anne Fletcher is expected to direct and , who are said to be attached to the film.

About the movie, the "" director who is also a choreographer revealed, "'The Proposal' has great physical comedy, which I for one, and I think a lot of other people, love seeing Sandy in." She then expressed her excitement in working for the project stating, "Ryan has great physical comedy skills too, and I always thought, why isn't he doing romantic comedies? So I'm excited to get my fingers into this."

News
>
Celebrity Gossip
January 16, 2008 07:42:58 GMT
The professional tennis player predicate attached to has earned the tennis star another major profession which is the first global brand ambassador for Sony Ericsson.

Sharapova reportedly has just signed a four-years contract with the mobile communications firm to serve as its global brand ambassador which means she will take part in consumer campaigns and promote a range of products and accessories. She, additionally, will be working with the Sony Ericsson design team to possibly produce some to-be-named products and accessories.

News
>
Movie News
January 16, 2008 07:27:10 GMT
is reportedly in talks with The Weinstein Company. According to Variety, the "" star has been discussing about the possibility of him joining the studio's new drama project "Patriots" as the lead character.

If everything went well, the Academy Award-winning actor is going to depict Al Collins, the basketball coach for John Ehret High in Marrero, Louisiana. Additionally, if he joins the project, the 46-year-old actor will once again work with the studio and screenwriter Robert Eisele, who wrote "".

News
>
Music News
January 16, 2008 07:16:47 GMT
While the work on her acting career keeps going on, is still going full throttle on her music project. The starlet who will reprise her role as Gabriella Montez in '' is in the last stages of polishing her second album.

Hudgens reportedly is hitting a studio in Santa Monica on daily basis to finish the album. Although name of the album that follows the 2006 '' is not yet unveiled, sources told E! News that release schedule has been set for this summer. "She is wrapping up in the recording studio right now," said a rep who added that the new album will be "definitely more grown-up than her first CD."

News
>
Movie News
January 16, 2008 06:52:30 GMT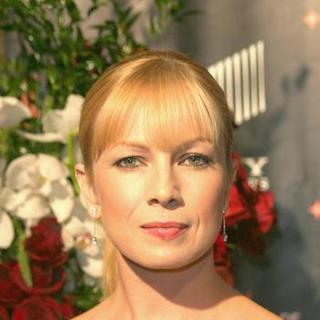 The Weinstein Company has signed a former porn star to join the cast of "". According to Hollywood Reporter, has been cast in the comedy movie along with , Ricky Mabe, Jeff Anderson and Katie Morgan.

Lords will also join the already confirmed cast members, and . Further, it wasn't known what part did the 39-year-old get. Her feature credits include "Novel Romance" and "Blade".

News
>
Music News
January 16, 2008 06:47:39 GMT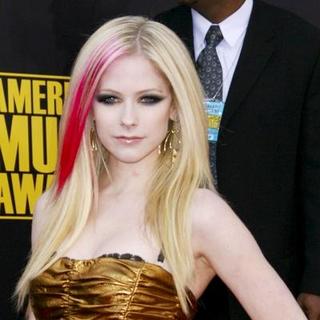 After earlier this month cleared from the copyright issue regarding her hit single 'Girlfriend', received an exoneration statement. The Rubinoos have cleared Lavigne and the song's co-writer Dr. Luke from the accusation.

Lavigne was in July 2007 when Tommy Dunbar and James Gangwer aka. The Rubinoos claimed 'Girlfriend' sounds too much like their 1979 single 'I Wanna Be Your Boyfriend'. Her songwriting partner Lukasz "Dr. Luke" Gottwald was also named in the lawsuit. However, the case was settled between the two parties on January 10, although the details are not yet disclosed.