News
>
Celebrity Gossip
November 06, 2007 07:02:19 GMT

Steps her feet back on the entertainment industry soon after giving birth to son Henry Daniel Moder back on June 18th and is having her upcoming big screen project, "," hits the theaters this Christmas, needless to say that does busy juggling her professional acting career with her personal life as wife and mother. She, indeed, willingly shares the intimate part of her life to Vanity Fair magazine for its December 2007 issue.

Like a fine wine, Roberts looks just getting better with age for the cover of the publication, taken exclusively by Michael Thompson. In a joint interview with Vanity Fair features editor Jane Sarkin and V.F. West Coast editor Krista Smith, the actress discusses such issues, from being done having more children to the frenzy surrounding nowadays young celebrities.

News
>
Music News
November 06, 2007 06:42:33 GMT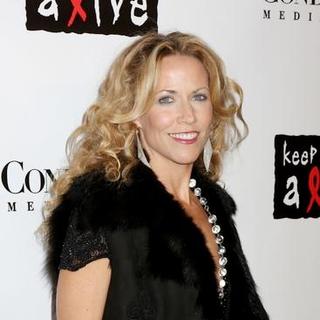 New details on 's new studio album have surfaced. '' which is currently recorded in Nashville, will be put on shelves February 5 via A&M/Interscope, featuring a song for her new baby son Wyatt in one of the tracks.

Injecting personal issues in the album, Crow made this album a recording of her ordeal with breast cancer and her break-up with cycling champion, . "The songs are very inspired by the last three years of events in my life," Crow said.

News
>
Celebrity Gossip
November 06, 2007 06:09:31 GMT

The year 2008 is close to come and while everyone is keeping themselves busy with various preparation to welcome the coming year, our Girls as usual have had their own bright idea. Instead of holding a party just like many of Hollywood celebs do, is coming out with their own official fantastic calendar.

One piece of the official 2008 Spice Girls calendar shows the Girls; , Melanie Brown, , , and , lying down facing the ceiling, making circle with their hands hold on onto one another.

News
>
Music News
November 06, 2007 05:26:40 GMT
Parlophone is seeking one more venture with who have decided to go indie on the release of their latest album ''.

The label will release a box set containing the band's first six studio albums - '', '', '', '', '' and '' - plus their 2001 album ''.

News
>
Movie News
November 06, 2007 05:26:03 GMT

Not only about to screen horror movies, After Dark Films turns out to also have something else in mind on how to give more entertainment to the horror fans. That will be Horrorfest parties slated to be held in New York City and Los Angeles!

These two occasions will take place at the same time on Saturday, November 18, 2007 from 10:00PM up to 2:00AM. The New York party will be held at while that in L.A. will happen at . Do click both links to learn more about the parties.

News
>
Celebrity Gossip
November 06, 2007 04:44:38 GMT
Is film, television and stage actor, surely is no stranger to praise nor controversy. The starlet who keeps working on his way up the industry ladder is set to shake the earth once again with his marking his highly anticipated Broadway debut next year, reprising his much-talked role of Alan Strang for New York audiences.

Radcliffe himself has confirmed he's reprising his role as the mentally disturbed boy Strang, who pokes horses in the eye with a metal wire and strides them naked for sexual thrills, telling BBC News he was "incredibly excited" about the opportunity to appear in New York.

News
>
Music News
November 06, 2007 04:09:57 GMT

Apart from the prediction that her album will enter at #1 in Billboard Hot 200 chart this week, rumors are circulating that will release 'Break the Ice' as the second single from ''.

The interesting fact is, synth-driven 'Break the Ice' is produced by the same team who did the successful 'Gimme More'. Kara DioGuardi, Keri Hilson, Nate "Danja" Hills and Marcella Araica have all penned the two upbeat tunes. 'Gimme More' has so far peaked at #3 in Billboard Hot Singles chart.

News
>
Movie News
November 06, 2007 03:37:51 GMT

We have already seen as mob leader Frank Lucas in currently-shown "", and now, we can also take a look at him as a college professor in a film he himself directs.

Yes, an initial theatrical trailer for "" has smoothly made its way to greet moviegoers online. Spinning a little over two and a half minutes, it is now available at , but you can find a link to it as well via page at AceShowbiz.

News
>
Celebrity Gossip
November 06, 2007 02:52:51 GMT

Rose to prominence during the year 2005, thanks to his hit single "Gotta Make It" from album "," does popular among music lovers, but not among the police officers that he needed to ask them "Don't you know who I am?!" when they booked him early Sunday November 4th following a shooting outside a club.

The R&B singer and songwriter, along with several members of his entourage, are said to got combative with police officers and resisting arrest after a shooting broke out in the parking lot of The Hippodrome, where the star performed on Saturday evening November 3rd.

News
>
Music News
November 06, 2007 02:37:24 GMT

With his '' album out in the market today (November 6), has fulfilled his promise to announce a joint tour with fellow singer and buddy . The jaunt that is dubbed 'Exclusive Holiday Tour' will begin December 6 in Cincinnati, O.H.

There are 22 dates that have been announced so far, including those in Miami, New York, Las Vegas and Dallas. "It's gonna be crazy - we just giving people a new vibe," Bow Wow told MTV. "I know it's something that the girls, the kids and everybody has been waiting on for so long."

News
>
Movie News
November 05, 2007 09:44:41 GMT

Two shining stars are about to join forces to illuminate a new big screen project from Red Wagon Entertainment and Persistent Entertainment. Report brought by The Hollywood Reporter claims and are both attached to topline "", a risque political satire set to be directed by "Three Kings" maker David O. Russell.

Biel is said to play a socially awkward small-town receptionist named Sammy Joyce who accidentally gets a nail shot into her head by a clumsy workman, leading her to go on a crusade to Washington to fight for the rights of the bizarrely injured. As for Gyllenhaal, the actor will portray an immoral congressman who takes advantage of her sex drive and capitalizes on her crusade as she heads into her own career in politics.

News
>
Movie News
November 05, 2007 09:18:53 GMT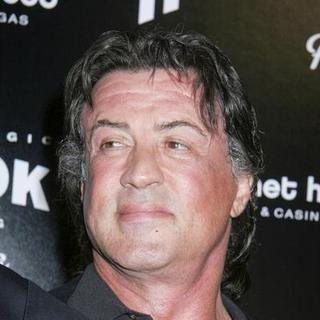 This time, it will be a remake for instead of another sequel. Variety has reported that the action star now is engaged in talks to both direct and topline "", an MGM redo of its 1974 crime drama starring Charles Bronson.

"We are looking at our library to determine which potential franchise properties make the most sense for us to produce, and 'Death Wish' was clearly one of that jumped out," MGM chief operating officer Rick Sands remarked. "We hope to get a deal done with Sylvester Stallone to direct and star, and like the 'Rocky' and 'Rambo' films, we see this as another potential franchise for him."

News
>
Music News
November 05, 2007 09:00:06 GMT

have debuted the music video of their special collaboration with . The clip of 'Tranquilize' was premiered in U.K. the end of last month and has now received its world premiere.

The video features frontman Brandon Flowers wandering around in a seemingly deserted house where Reed was sitting at a piano.

News
>
Movie News
November 05, 2007 08:49:05 GMT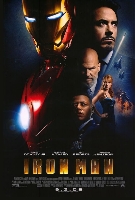 Time to witness never-before-seen footage from "", folks. An international teaser trailer for the flick has been found out to have already circulated on the net by now, which sure gives you another look on the highly-anticipated superhero movie.

Running almost one minute on , the teaser opens grandly with explosive shots before shifting to the abducted Tony Stark forging his armor to rescue himself. What's special here is that we can get more glimpses of as Virginia 'Pepper' Potts, Stark's executive secretary.

News
>
Music News
November 05, 2007 08:33:58 GMT
A new reality show is coming up on CMT, a cable channel specializing on country music. 'Can You Duet?' will search two talented artists that will keep the legacy of such legends as and June Carter.

The one-hour show will be comprised in 11 episodes where contestants will be paired with different person each night. One by one, a contestant will be sent home based on the judgment from the panel of jury which will be determined soon.