News
>
Movie News
July 25, 2007 02:57:02 GMT

Ready to re-team after their good collaboration in teen thriller "", D.J. Caruso and Carl Ellsworth have both given their agreement to once again work together in "", which New Line Cinema is currently setting up at its pit.

Based on the acclaimed Vertigo comic book of the same name by Pia Guerra and Brian K. Vaughn, project focuses on a mysterious plague that kills nearly all the world's mammals possessing a Y chromosome overnight. The only survivor among the group is a young amateur escape artist named Yorick Brown who then sets out to find what may have wiped out the male mammals, accompanied by his Capuchin monkey, Ampersand.

News
>
Celebrity Gossip
July 25, 2007 02:22:00 GMT

Say it isn't so. gets into another DUI trouble. The actress-singer was arrested early Tuesday July 24th on suspicion of driving under the influence, driving with a suspended license, possession of a controlled substance and bringing contraband into a custody facility.

Her being booked by officers in Santa Monica was a bad news for us judging that it occurred only 11 days after she finished her 45-days rehab stint in Promises after which she voluntarily wearing an alcohol monitoring anklet to show everyone that she's sober.

News
>
Music News
July 24, 2007 10:00:18 GMT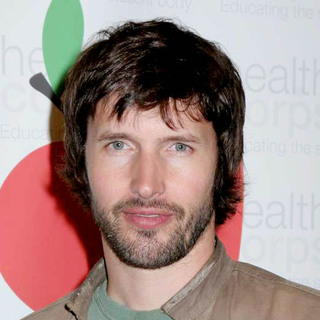 has dropped the first single from highly-anticipated "". Song "1973" roams selected radio outlets July 23.

Back to his sentimental sound, in the song Blunt talks about the love lost Ramona and recalls the good time that he spent with her back then. His signature guitar strumming erupts in between the lines.

News
>
Movie News
July 24, 2007 09:57:04 GMT

Elaborating its future slate of comic book adaptations, Warner Bros. Pictures is reported to be on the track to make "" based on DC Comics' Western anti-hero character created by writer John Albano and artist Tony DeZuniga.

Known for having the right side of his face disfigured and wearing a Confederate army uniform, Hex is a rough-and-tumble gunslinger and part-time bounty hunter whose adventures always ended in blood. The character was first featured in the early 1970s in the issues of "All-Star Western" before graduating to his own series in 1977.

News
>
Music News
July 24, 2007 09:35:51 GMT

has laid a hand on another cover song. This time the group takes on British band Arctic Monkeys' "Leave Before the Lights Come On" and reviews of their rendition have mixed between positive and negative.

The alternative hip hop band has been acknowledged for its cover songs. Among songs that they have remixed are 's "Every Little Step" and ' "Under the Bridge" with the latter appeared on compilation album "Punk Goes 90's" (2006).

News
>
Movie News
July 24, 2007 09:35:40 GMT

Making a completion of the project's behind-the-screen crew, Screen Gems has assigned "" helmer Carl Franklin to direct "", one of the studio's urban-themed films it has been aggressively programming.

Adapted from the Michael Baisden novel about a gigolo in existential crisis, pic concerns a handsome Juilliard graduate who puts his musical aspirations aside upon discovering he can make a fortune romancing married women. Baisden has been confirmed to pen the screenplay of the movie alongside Ralph Farquhar, the co-creator and writer of UPN's sitcom "The Parkers."

News
>
Celebrity Gossip
July 24, 2007 09:06:27 GMT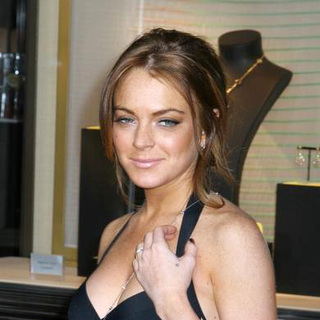 is back on the single saddle again after she was dumped by on-off boyfriend Calum Best. The actress-singer who has just completed her rehab stint and decided to wear an ankle bracelet to monitor her alcohol consumption has been dumped by the fashion model-turned-celebrity because she's "too boring" when she's sober, it has been reported.

Lindsay completed her 45-days stint at Malibu's Promises rehab clinic on July 13th. She checked into the treatment center on May 28th following a DUI arrest the days before. This is the second time that the star underwent a stint in rehab. She had been attending Alcoholics Anonymous for about a year before.

News
>
Celebrity Gossip
July 24, 2007 09:06:12 GMT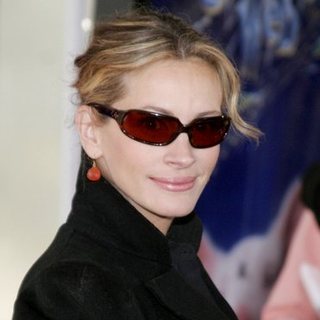 Lauded as one of the finest actresses of her generation, has been selected to be the recipient of this year's American Cinematheque Award for her work and commitment in making a significant contribution to the art of the motion pictures.

The honor will be presented to the beauty at the Cinematheque's annual benefit gala held on October 12 at the Beverly Hilton Hotel, Beverly Hills, California. The tribute will then be aired by AMC, the exclusive broadcast partner of the annual event since 2003, in December with Irene Crinita producing.

News
>
Music News
July 24, 2007 08:45:23 GMT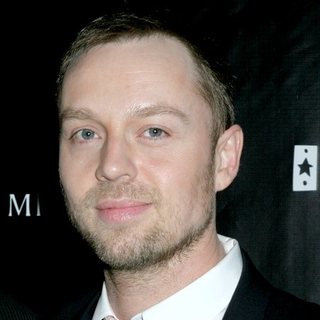 Since disbanded in 2001, member has been in constant upgrade of his solo work. The singer has now set the release date of third album titled "" to August 21 in U.S.

The album will be the first release under his own label Powdered Sugar that was launched earlier this month. Hayes has mentioned that the concept of this album would be "cinematic" and "theatrical" and compatible to that animated videos for tracks "Who Would Have Thought?" and "Step into the Light" have been released as teasers on his MySpace page.

News
>
Movie News
July 24, 2007 08:37:59 GMT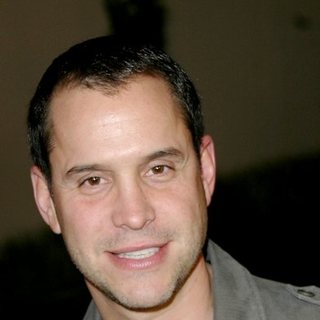 Just finished wrapping up "Starship Dave" for 20th Century Fox, Brian Robbins has already been faced with a new directing stint he is bound to carry out soon.

Yes, the Brooklyn-born filmmaker has delightfully been tapped by Walt Disney Pictures to handle helming matters on its new big screen project titled "", which is based on a true story of an "American Idol"-like singing contest held in an Arizona jail found in an L.A. Weekly article.

News
>
Movie News
July 24, 2007 08:04:52 GMT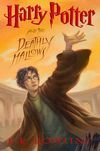 Being the seventh and final tome of the "Harry Potter" series, "Harry Potter and the Deathly Hallows" has amazingly surpassed all sales records over the weekend following its release Friday (July 20) at midnight and become the fastest selling book in the history, publisher Scholastic Inc. announced Monday, July 23, 2007.

In the book's first twenty-four hours on sale, 8.3 million copies had been sold in the United States alone, averaging 5,000 copies a minute and over 300,000 copies an hour while 2.65 million others were sold in Great Britain, outdistancing 2 million record set by previous installment "Harry Potter and the Half-Blood Prince."

News
>
Music News
July 24, 2007 07:50:16 GMT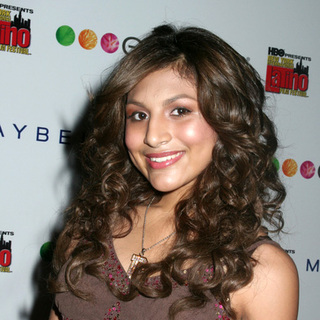 Not only one or two, is supporting her self-titled album with four strong singles, the latest being "Easy" feat. . Realizing that her figure is an important feature, Paula has premiered the music video of "Easy" on Aol.com and MySpace.

The sexy singer had "Yo Momma" host , actor Khleo Thomas and most definitely Bow Wow himself as the guests appearances on the Billie Woodruff-directed video. Its full version was officially premiered on MTV's TRL on July 18 but the video is still hotly-anticipated that votes are still pouring in.

News
>
Movie News
July 24, 2007 07:17:37 GMT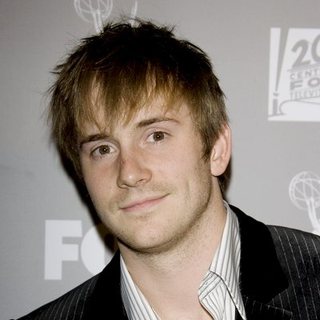 Intends to repeat the success "" brought in last year, Touchstone Pictures and Summit Entertainment are now collaborating once again to develop a follow-up to the dance flick with Palo Alto-born filmmaker Jon Chu at helm.

Entitled "", pic is set at the Maryland School of the Arts and centers on a dance student named Patrick and rebellious new student Andie. Cast includes , , Telisha Shaw, and along with singer-model-actress , who will sing a song featured in the film and on the soundtrack.

News
>
Music News
July 24, 2007 07:01:30 GMT

Slated to take over urban groups like or , Latino Hip-Hop group The DEY is launching their music career with a single featuring the hottest producer in town. "Get The Feeling" is earmarked to explode in the market, thanks partly to who gives its necessary booze.

With a mission, the group that are comprised of Divine, Elan, and Yeyo, is recording the song in bilingual version. "We want to unify our communities," Divine said. "By being bilingual, we address all those people — the non-English speaker and the non-Spanish speaker — and we create a bridge between them, a space where they can all exist."

News
>
Movie News
July 24, 2007 06:47:56 GMT
Maintains to lure audience with its darker story, great special effects, and engaging ensemble performances, sure it is easy for "" to once more draw big bucks into its burgeoning pocket and so, holds its No. 1 position for the second time on the weekend international box office ended July 22, 2007.

The latest bespectacled young wizard tale smoothly makes its way to pull in impressive number of $100.8 million from more than 13,000 prints in 58 markets overseas, becoming only the third movie to pass the $100 million mark in its second weekend alongside 2003's "" and this year's "." Worldwide tally now stands at $558 million, making it the 40th top-grossing film around the globe in turn.