News
>
Music News
December 11, 2007 06:16:55 GMT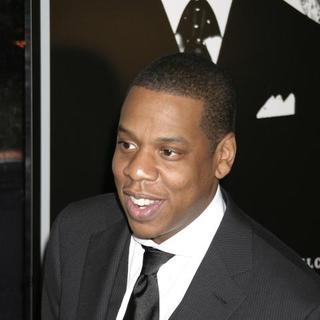 After mapping only for his '' album in November, is giving an exclusive one-off performance to close the year over the weekend.

The rapper whose album opened at #1 on Billboard Hot 200 chart upon its release, will showcase some of the tracks at Las Vegas' 'The Pearl' on Saturday, December 29. "The evening is going to be a throw back to 1960's style Las Vegas," Jay-Z told AllHipHop.com. "This is definitely going to be the place to be for New Year's weekend."

News
>
Movie News
December 11, 2007 05:22:17 GMT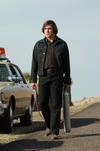 Though brought home only one award from the 2007 New York Film Critics Online, "" proved that it deserves at least a spot at Oscar as it nailed four awards from the 2007 New York Film Critics Circle.

On the announcement made by the New York Critics on Monday, December 10, the thriller movie was named as the Best Picture and its helmers, the Coen brothers were awarded Best Director and Best Screenplay. Besides snagging those three prizes, "No Country" also helped to win Best Supporting Actor.

News
>
Celebrity Gossip
December 11, 2007 05:11:18 GMT

was sentenced to 23 months in prison for his role in a dogfighting ring.

US District Judge Henry E. Hudson imposed the sentence Monday, December 10, saying the National Football League superstar "hadn't taken full responsibility for his role in a dog fighting ring, including the killing of pit bulls that did not pass tests of their fighting prowess." Attending the hearing in a black and white prison jumpsuit, Vick was also sentenced to three years probation and ordered to pay a $5,000 fine.

News
>
Music News
December 11, 2007 04:59:13 GMT

have indicated the early symptoms of not touring after revealed to Los Angeles Times that it was all up to his partner Meg White and that he wouldn't mind.

The band pulled their lengthy U.S. tour earlier this fall when Meg was said to have "acute anxiety". Considering that, Jack then sees the possibility of not touring in the future but remain as a band just like what did.

News
>
Celebrity Gossip
December 11, 2007 04:42:13 GMT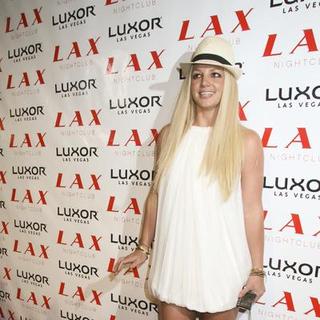 It appears that can never get enough of doing something bad. While the news media are overloaded with reports on her stealing a $1.39 cigarette lighter from a gas station, a new report surfaces by the hour that the trainwreck has been caught pulling yet another major traffic violation.

has the video showing Spears driving on the wrong side of the road into oncoming traffic. The troubled singer was followed by a line of SUVs driven by the paparazzi.

News
>
Movie News
December 11, 2007 04:31:47 GMT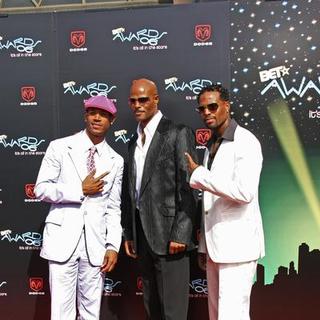 The Wayans Brothers are teaming up once more to make another parody movie. According to reports, Keenen Ivory Wayans, Shawn Wayans and have come together to prepare a yet untitled cop genre action movie spoof for Paramount Pictures.

Reportedly, the capricious brothers will write the script and star in the movie. At the same time, Keenen Ivory will direct the movie and Rick Alvarez will lend a hand in their production team.

News
>
Music News
December 11, 2007 04:29:58 GMT
The official music video for 's latest single 'Love is a Losing Game' has been premiered earlier this week. The clip, as sorrowful as the title, is rumored to be the latest made out of her '' album.

Winehouse's husband, Blake Fielder-Civil, made a cameo in the clip, which most likely is taken from the footage before he was arrested for assault on November 9. Following this incident, Winehouse her absence from tours in 2007, citing health reason.

News
>
Music News
December 11, 2007 03:45:39 GMT

Rock band want to treat their fans by giving away a brand new Washburn Guitar through a contest. Making it simple, fans who want to win the prize only have to submit their email at EndeverafteR.com and follow the instruction.

'. With inordinary stage charisma, they had garnered opening slots for rock greats such as , and Cinderella in the past months.

News
>
Celebrity Gossip
December 11, 2007 03:36:17 GMT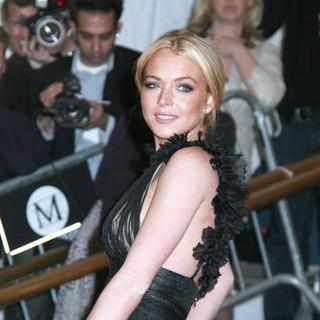 Dumped her not-so-famous boyfriend Riley Giles early this month, quickly gets back on the dating saddle again. The actress-singer, who's working hard on her comeback to the industry, has been caught kissing a guy, presumably her new boyfriend.

Lindsay was chowing down at Il Sole on Friday night, December 7 when she was videotaped kissing a dark-haired mystery hunk.

News
>
Celebrity Gossip
December 11, 2007 03:19:34 GMT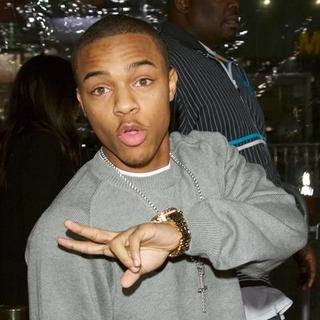 Representatives for confirmed Monday, December 10 that the rapper's recent hospitalization is actually due to appendix infection.

Bow Wow was on Thursday night, December 6 rushed to a Cincinnati hospital following his appearance on 's "Exclusive Holiday Tour" in Cincinnati, Ohio. Initial reports suggested stress and exhaustion from his lengthy tour schedule were the reasons for the hospitalization.

News
>
Movie News
December 11, 2007 03:14:47 GMT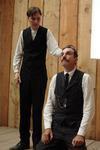 The year of 2007 proved to be another good year for helmer Paul Thomas Anderson as his movie "" won 2007 LAFCA Awards and 2007 NYFCO Awards. To top that on Monday, December 10, the 2008 movie line-up for the Competition program has been announced by the Berlin International Film Festival and his drama film is chosen to join the listing.

In the 58th annual Berlinale, the movie starring will compete against seven other movies for the Golden Bear Award. Its competitors are Errol Morris's "S.O.P. Standard Operating Procedure", Doris Doerrie's "Hanami", Wang Xiaoshuai's "Zuo You" (In Love We Trust), Fernando Eimbcke's "Lake Tahoe", Damian Harris' "Gardens of the Night", Andrzej Wajda's "Katjn", and Jose Padilha's "Tropa de Elite" (The Elite Squad).

News
>
Music News
December 11, 2007 03:04:05 GMT

Successfully backing , and many others in live shows, came up with a 4-songs EP containing their famous blend of rock, soulful voice and piano tingles while preparing for their full-length debut release for an April 2008 release.

The four-piece band uniquely employ guitar-driven rock in EP 'Met a Man on Top of the Hill' which was released via their label Interscope back in June. Catchy melody and hooks were easily noticed in the song 'A Million Fireflies' that, despite its fairy-like title, has the ruggedness of guitar picking, making it one which stands out.

News
>
Celebrity Gossip
December 11, 2007 02:53:00 GMT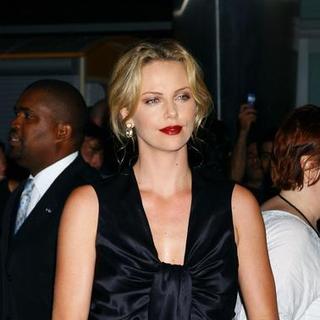 The Hollywood-area home of Hollywood famous actress was burglarized, it has been reported.

The movie beauty was out of town when burglars broke into her pad in California's Hollywood Hills. A spokeswoman for the Los Angeles Police Department confirmed "Our burglary detectives from the Hollywood division are investigating a burglary at actress Charlize Theron's residence. It took place between December 6 and December 8. At this time we have no suspect information and no information on the property that was taken."

News
>
Celebrity Gossip
December 11, 2007 02:28:34 GMT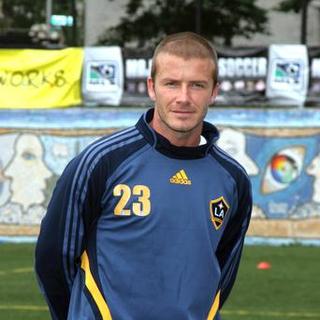 opens wide, showing off his "golden-bulge" in a sexy underwear ad for Giorgio Armani.

The soccer stud unveiled his hot new look for the Italian underwear giant's full-frontal black and white ad, taken last month in Los Angeles by star photographing duo Mert Alas and Marcus Piggott.

News
>
Celebrity Gossip
December 11, 2007 01:46:53 GMT

Bad news comes in two for . Split with his longtime girlfriend Reena Hammer, he at the same time was left homeless after the Ruby Hammer's cosmetics line heiress forced him to move out of her Camden home.

"Jonathan's mother died last month, leaving him heartbroken. Then his girlfriend split with him, forcing him to move out of her north London apartment," a source told Britain's Daily Star newspaper.