News
>
Celebrity Gossip
November 21, 2007 07:39:20 GMT
It's back. is at it again. Having the Thanksgiving and Christmas spirit in her heart blooming, the talk show host is in her best giving mood these days and it appears to be true when she surprised the audience members of her show on Tuesday afternoon November 20th, showering them with her "Favorite Things."

Oprah Winfrey's "Favorite Things" is one of her most popular annual features during which audience members get one of everything that makes the cut of Oprah's the year favorite items, worth thousands of dollars.

News
>
Music News
November 21, 2007 07:32:14 GMT

With Oscar season coming out around the corner, more and more acts are being tipped to be one of the nominees. 's guitarist, Jonny Greenwood, is one of them.

The British musician is in close possibility to bring home an Academy Award for his contribution in Paul Thomas Anderson's latest film, ''. He is credited in the musical score that is described by a movie industry insider as "menacing and difficult to listen" but being loved by Hollywood.

News
>
Celebrity Gossip
November 21, 2007 06:58:42 GMT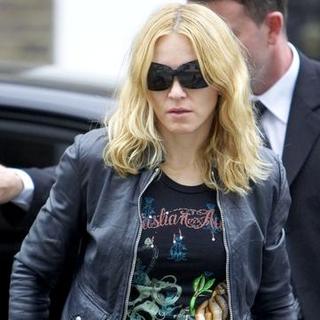 While everyone is enjoying the spirit of Christmas, that's not the case for and her family. The pop superstar who aside from her high-rising singing career is famous as the devoted follower of Kabbalah faith, has banned her children from celebrating the annual Christian holiday.

Madonna's husband Guy Ritchie told People during the London's premiere of "" at Leicester Square Monday night November 19th the family has since few years ago omitted Christmas celebration. "We canceled Christmas a few years ago," so the movie director told People. "Stopped all the presents. And ever since [we] stopped the presents, we're are actually enjoying it."

News
>
Movie News
November 21, 2007 06:50:20 GMT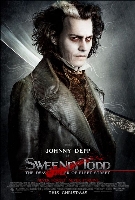 Previously spotted together in one poster, now the serial killer and his accomplice are featured separately this time. Yes, two new character posters of the upcoming "" have just been made available on the net, featuring the title character himself and Mrs. Lovett, played respectively by and .

The twosome's names, however, are not mentioned as they are only referred as the barber and the baker. In the poster, Depp's Todd is caught holding a blood-stained razor while Carter's Mrs. Lovett carries a plate full of meat pies with some human body parts like fingers and ear eerily popping out of them.

News
>
Music News
November 21, 2007 06:17:45 GMT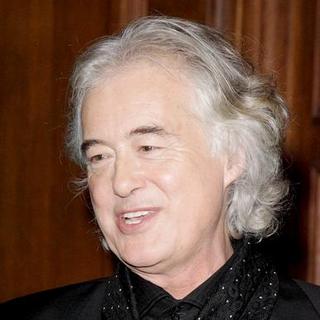 Rumors are high that is going to extend their reunion to a full tour in 2008. The words may not come from the legendary band themselves but a possible supporting act, The Cult.

Ian Atsbury, vocalist of the 1980s heavy metal band, spilled during one of their gigs last week that they will come back next year, supporting a huge band. "We'll be back next year, Atsbury said. "Because we're opening for a band you may have heard of ... the name starts with an 'L' and has a 'Z' in it."

News
>
Celebrity Gossip
November 21, 2007 05:21:23 GMT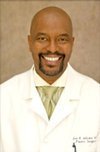 The funeral may have been completed, but the case is still on going, and so does the investigation. Hours after a funeral service for Dr. Donda West was performed, Jan Adams, the Los Angeles plastic surgeon who operated on her one day before her sudden death, took the seat at CNN's " Live" for a scheduled interview only to tell the talk show host he's walking off because 's family asked him not to appear on the show.

Dr. Jan, who initially agreed to speak with King to set the record straight on what he claimed as inaccurate reports about him in the news media concerning Donda's death, abruptly walked off the show, argued "I have a tremendous amount of love and respect for the West family and they have asked me not to go on. And I've said from the very beginning, I don't have a side in this. They are my side and so I'm going to respect their wishes."

News
>
Movie News
November 21, 2007 04:57:46 GMT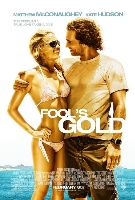 Bringing up an initial peek to its upcoming "", Warner Bros. Pictures has already launched the first trailer for the comedy, allowing us to see how the on-screen collaboration between and works.

While the content mostly centers on the two actors in their roles as an estranged marriage couple, it also features a number of footage made in and on the beautiful sea. Go check AceShowbiz's page to see the piece, or just take a look at it below.

News
>
Music News
November 21, 2007 04:49:15 GMT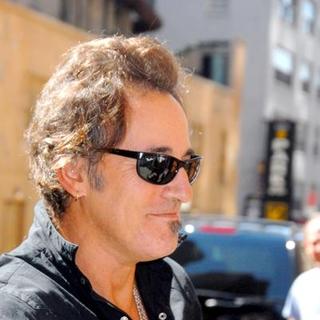 After only revealing bits and pieces of his Magic Tour, finally announced the full schedule of his 2008 itinerary. The 'Boss' will start a full-force tour on February 28 with support of his long-time collaborator, E-Street Band.

The announcement came after the singer and the band wrapped up the first leg of the tour on Monday, November 19. The new schedule is now comprised of 30 dates and will stretch through April 30, but first they will be on the road starting from November 25 up till December 19 for European leg.

News
>
Celebrity Gossip
November 21, 2007 04:39:10 GMT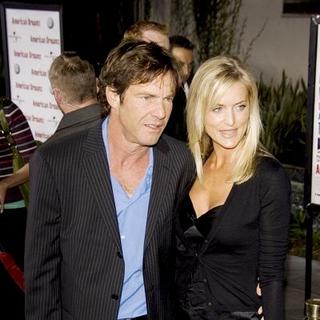 The good news turns to bad. is facing the toughest role off screen when his fatherly instinct is tested with the hospitalization of his newborn twins, his children with wife Kimberly Buffington, reportedly due to accidental medication overdose.

The twin babies, Thomas Boone and Zoe Grace, were admitted to the neonatal intensive care unit at Cedars-Sinai Medical Center in Los Angeles on Sunday November 18th, fighting for their lives after being inadvertently overdosed, TMZ.com reported.

News
>
Movie News
November 21, 2007 04:09:55 GMT
Anyone seeing the new trailer for "" should find some footage was shown rather quickly, not to mention the shaky shots from the hand-held camcorder, that it was hard to take glimpses on the monster in the flick.

But cheer up now, folks, one segment from the piece featuring the creature has been turned into a slow-motion video which reveals parts of the beast for sure. Still, apart from what look like to be lower two legs and enormous torso, there's nothing more spotted from it.

News
>
Celebrity Gossip
November 21, 2007 03:55:46 GMT
That is going to be a father, that's not right. No he isn't, he's a father already.

The chart topping record producer turned artist has become a father for the first time couple of days ago. His fiancee simply identified as Monique Idlett, 33, gave birth to a baby girl, their first child together.

News
>
Celebrity Gossip
November 21, 2007 03:24:22 GMT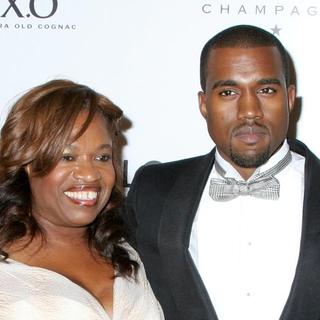 She's passed away and been remembered by friends, family, and colleague. And on Tuesday morning November 20th the funeral was held. , surrounded by family and friends, attended his mother Donda West's funeral held at the True Vine Ministry church in her native Oklahoma City.

Accompanied by his model fiancee Alexis Phifer, Kanye was seen greeting some people attending the funeral. Glad to see a smile on his face following the tragic and shocking death of his mom. Fellow singers and fiance were seen attending the private service to lend support to him, with and Anita Baker reportedly performed .

News
>
Music News
November 21, 2007 03:09:22 GMT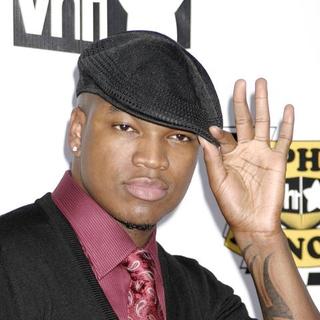 is yanked out of R.Kelly's 'Double Up' tour. A rep from Kelly's camp said that it was between both artists' managements and none is to be misunderstood as personal friction. Ne-Yo apparently disagrees with this.

Ne-Yo, who is dropped as Kelly's supporting act after only two performances, received the news through his rep on Monday (November 19) night. "I am disappointed that I won't be able to perform for my fans," he said in a statement from Def Jam.

News
>
Music News
November 21, 2007 02:34:33 GMT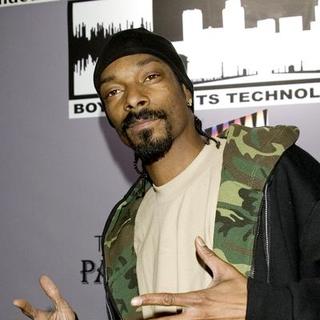 Although no specific date has been laid out, has confirmed that his ninth studio album, '', will arrive in March 2008. The first single is ready to be released, so does its music video.

Snoop previously under the title 'Sexual Eruption' on his , but it has apparently been changed to 'Sensual Seduction'. It is an up-tempo ode to the early eighties where 'talk box' effect is added. "'Sensual Seduction' is like a throwback feel-good song," Snoop Dogg said in a statement. "I wanted to have fun with this one ... and the video is crazy."

News
>
Movie News
November 20, 2007 10:19:04 GMT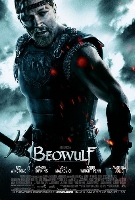 Wanna listen to the greatness of "" in engaging audio experience? AceShowbiz is providing you chance to have one by giving away five original soundtracks from the motion-capture epic, starting from now.

Fill in the submission form placed on AceShowbiz's section no later than December 20, 2007 to be one of the winners. Participants have to be U.S. and Canada residents and each only has one chance to register. Find more information on the link above.