News
>
Celebrity Gossip
August 23, 2007 04:56:09 GMT
Hot on the heels of 's delivery report, comes a new report that suggests newly poppa and her now girlfriend are ready to tie the knot. What a big blow.

Bundchen is said set to wed her American football star boyfriend, with the couple reportedly planning to exchange vows in a small, private ceremony on the East coast of America this winter. "They'd like to keep it small and simple," an insider revealed.

News
>
Movie News
August 23, 2007 04:48:45 GMT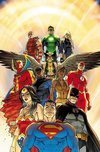 With numerous superheroes' names involved, Warner Bros. Pictures really caused moviegoers go wide-eyed when it announced plan to bring "Justice League of America" to the big screen back in February. However, it seems that such grand idea is not that surprising by now if looking from words that are currently buzzing loudly on the project.

Speculations are high that Warner Bros. is aiming to fast-track the flick as a motion-capture CG-animation feature rather than a live-action one as it eyed before. IESB.net has received scoop from sources inside both ILM and Rhythm & Hues claiming the two are competing to create an all-cgi "photo-real" motion capture for the movie with early meetings being already taken place for certain key roles and to expect announcements very soon.

News
>
Music News
August 23, 2007 04:36:42 GMT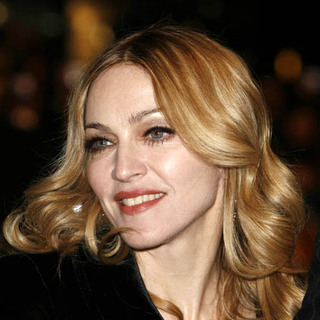 The long-awaited new Hip-Hop sound from has begun taking shape. A single called 'The Beat Goes On' leaked online on August 21 in a full high-quality version although it's still unknown whether it will make the cut for her new album.

The naturally upbeat song is produced by who also worked on three other tracks. "I'm tired of doing the same thing," Madonna tells Pharrell on the beginning of the track.

News
>
Celebrity Gossip
August 23, 2007 04:17:04 GMT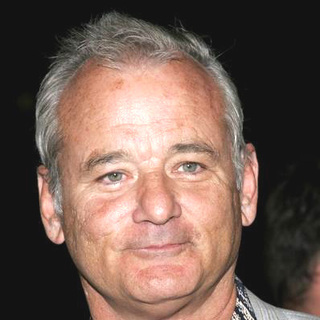 grabbing headlines with his being pulled over by police in Sweden while cruising through downtown Stockholm in a golf cart, then refused to take breathalyzer test after police said they smelled alcohol.

The veteran funnyman was stopped by Stockholm police early Sunday August 19th after they spotted him driving a golf cart en route to his downtown hotel. He was then asked to take a breath test, which the actor-comedian refused, as officers noticed he smelled of alcohol.

News
>
Celebrity Gossip
August 23, 2007 03:37:50 GMT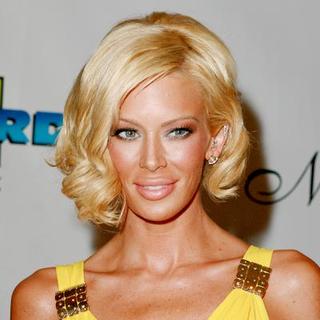 No joke, quits porn. The porn queen turns holy, already had her breast implants removed and is keen to retire from adult film-making. The brand new JJ takes time to discuss the issues with Us Weekly magazine for its latest edition.

Jenna, who had Beverly Hills plastic surgeon Garth Fisher removed her breast implants earlier this month, said "When I had implants, I felt uncomfortable. I would be shy at the beach. I know it sounds funny, but I'd wear high-necked clothes, unless I was at an adult-film convention. So I thought, Why don't I be who I am and get my real ones back?"

News
>
Movie News
August 23, 2007 03:33:48 GMT
In just couple of weeks ahead, things should get clearer for us in learning the truth about J.J. Abrams-produced secretive project "1-18-08", if the saying turns out to be true.

DreadCentral.com has received a scoop from one of its readers who claimed to hear from his relative working in the monster movie that a new trailer for the flick will debut in theaters in front of "" as the Screen Gems release opens nationwide on September 21 this year.

News
>
Celebrity Gossip
August 23, 2007 03:02:54 GMT
While videos of her accidentally exposed her breasts during a performance on-stage are everywhere on the net and are much-talked among people, a representative for comes clean with the so-called another Hollywood wardrobe malfunction, telling People the star came prepared for the unfortunate.

Explaining the booby incident, the singer's representative tells People, "She's wearing a flesh-tone bra! Do you really think Beyonce would go onstage like that?" The representative went on adding it is her mother, Tina Knowles, who's in-charge as "the quality-control officer" on the pop star's tour and she's made sure that no wardrobe malfunctions occur onstage.

News
>
Movie News
August 23, 2007 02:45:10 GMT
Looks like the reunion we wait to happen between Martin Scorsese and in "The Winter of Frankie Machine" may be unable to get realized.

Collider.com recently come up with a surprising news indicating that Scorsese has decided to quit helming the project, which will supposedly mark the ninth collaboration he strikes with De Niro.

News
>
Music News
August 23, 2007 02:44:03 GMT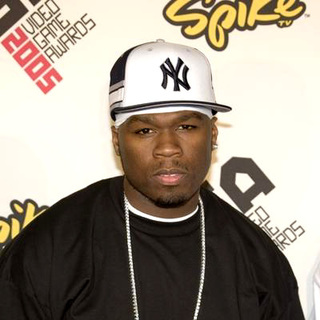 It wasn't , or who made the cut for the remix of 's 'I Get Money', it's . The version sporting Ludacris as the featured artist has been made the official remix of the song.

'I Get Money' is actually the remix of 50's first single 'Straight to the Bank' that is taken from upcoming album '', due September 11. It was released as promotional single to support the highly-anticipated album on June 30 and peaked at #12 in U.S. Billboard Hot Rap Tracks, just two places behind 'Straight to the Bank'.

News
>
Celebrity Gossip
August 23, 2007 02:21:06 GMT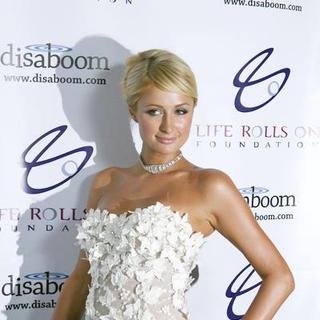 That writing a new book, that's right but that the book will be about her time in prison, that's just not right. The hotel heiress is penning a new book which is a follow up to her previously best seller "Confessions Of An Heiress."

Speaking on her behalf concerning the persistent false rumors is Paris' literary agent, Dan Strone, who said "She is planning to do another book. She is thinking of doing a new book, and I don't believe at this time, it's contemplated to be a so-called prison diary. I don't think that's the direction she's heading."

News
>
Celebrity Gossip
August 23, 2007 01:48:19 GMT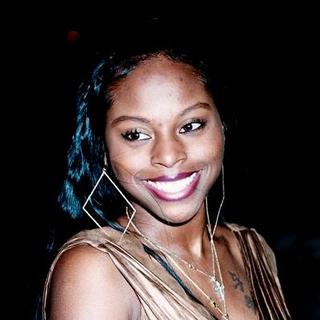 heading for jail. The three-month pregnant rapper was ordered to prison Wednesday morning August 22nd by Manhattan Criminal Court Judge Melissa Jackson for violating the terms of her probation agreement.

Brown, born Inga Marchand, will be held in jail until her next hearing on September 7th, during which it will be decided if she would be sentenced up to one year in prison.

News
>
Celebrity Gossip
August 23, 2007 01:30:45 GMT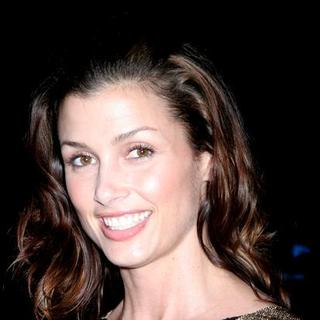 The very pregnant momma pops out, finally. , the former girlfriend of New England Patriots' quarterback , gave birth to their first child together, a baby boy. Congratulations!

The model-actress delivered the infant on Wednesday August 22nd in Los Angeles. Both "Mother and baby are doing well," her publicist, Christina Papadopoulos, tells People. No other details being released though, nor the baby's name.

News
>
Movie News
August 22, 2007 09:42:09 GMT

Long left in development hell, "" finally gets back to the track as Warner Bros. Pictures now has a new helmer to handle the project in commercial director Joseph Kosinski, The Hollywood Reporter has revealed.

For Kosinski, the sci-fi thriller thereby will be his feature directorial debut which he is poised to carry out from the script penned by Tim Sexton. The man reportedly came into Warner Bros. with a presentation that included graphic art and animated previsualization that set the look, color, tone and style of the film he wanted to make.

News
>
Music News
August 22, 2007 09:22:02 GMT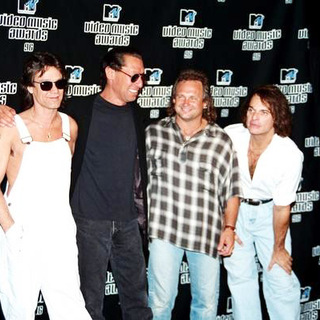 Just few days after the announcement of 's reunion tour, tickets were snapped in light speed. In anticipation, organizer Live Nation has added a fresh batch of dates to the already crammed tour schedule.

The new dates are October 3 at Philadelphia's Wachovia Center, October 20 at Detroit's Joe Louis Arena and November 11 at Washington DC's Verizon Center. Tickets to the first two dates will go on sale this Saturday, August 25 while the Washington leg will be sold one day prior.

News
>
Movie News
August 22, 2007 09:22:01 GMT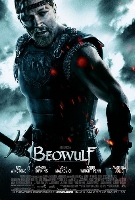 Building up anticipation for the November arrival of "" in theaters nationwide, Paramount Pictures has submitted another image for the animated fantasy feature on the net, which sure will prolong the amazement from moviegoers on the digitally enhanced technique the project applies.

In the meantime, the studio has also updated synopsis for the flick as:
"In a legendary time of heroes, the mighty warrior Beowulf battles the demon Grendel and incurs the hellish wrath of the beastís ruthlessly seductive mother. Their epic clash forges the timeless legend of Beowulf."