News
>
Celebrity Gossip
March 10, 2007 02:57:17 GMT
is facing legal suit. The rocker has been sued by a drug rehabilitation center claiming she has repeatedly refused to pay her $181,000 bill for her stay there 1˝ years ago.

The lawsuit, filed March 1st in Los Angeles Superior Court on behalf of Beau Monde International, said Love paid $10,000 when she entered Beau Monde in August 2005, but still owes $181,286. "Although demanded multiple times by plaintiff, orally and in writing, none of the balance stated has been paid," the lawsuit said.

News
>
Celebrity Gossip
March 10, 2007 02:35:21 GMT
is engaged and expecting, it has been confirmed. The 40-year-old actress, famous for her Oscar-nominated performance in "" (2002) and the 1995 "Desperado", is engaged to businessman Francois-Henri Pinault and is pregnant with their first child.

"Businessman Francois-Henri Pinault and his fiancee, Salma Hayek, are happy to announce they are expecting the arrival of their first child," Hayek's representative Cari Ross confirmed in a statement Friday March 9th. No details being released on how long she's been carrying and when the baby is due.

News
>
Movie News
March 10, 2007 02:03:54 GMT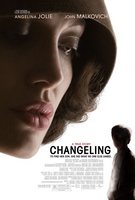 Running on fast track in developing "Changeling", Universal Pictures and Imagine Entertainment is reportedly having cClint looking to direct and in negotiations to be the female lead for the project.

A co-production of Imagine and Eastwood's Malpaso, the picture is based on true events in 1920s Los Angeles about a woman who suspects that her abducted son may not be her own child upon retrieving the boy. Beyond her expectation, somehow this leads into a revelation of deep-seated corruption in the LAPD.

News
>
Movie News
March 10, 2007 02:01:52 GMT
Prolific writer John August gets another big job to do. The Colorado-born man has delightfully been appointed to pen for "", the New Line Cinema's adaptation of DC Comics series which tells about a teenager who becomes the superhero known as Captain Marvel.

"It's a unique opportunity to do a comic book movie where the character in it actually read comic books," August commented. "What's terrific about the character is that he looks like this superstudly superhero but is really a 13-year-old boy. And to approach everything that is great about a superhero movie from a 13-year-old boy's perspective was a unique way in."

News
>
Movie News
March 10, 2007 02:00:04 GMT
Putting an end to their long hiatus from film directing, twin brothers Allen and Albert Hughes have scored deals to helm "", a biopic of Mafia hitman Richard "Ice Man" Kuklinski.

Based on Philip Carlo's book "The Ice Man: Confessions of a Mafia Contract Killer", the flick is likely to depict Kuklinski's account of life on how he became a prolific contract killer for the Gambino family while keeping his occupation a secret from his wife and three children in New Jersey. On board to produce are Lorenzo di Bonaventura and Jason Blum.

News
>
Movie News
March 10, 2007 01:58:16 GMT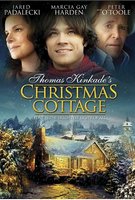 Partnering with the Firm, Lionsgate is set to make a dramatic feature entitled "The Christmas Cottage" which is aimed for a holiday season release.

Based on Thomas Kinkade's painting of the same name, the project will be partly biographical as it describes how Kinkade was motivated to begin his career as an artist upon discovering his mother was in danger of losing the family home. It is said that the flick is part of an overall film-TV producing deal that Lionsgate made with Kinkade.

News
>
Celebrity Gossip
March 09, 2007 09:28:38 GMT
It's been a month after her death and following tough examination and autopsy 's cause of death finally is known. In fact, the result won't be made public any time soon.

The Broward County, Fla., medical examiner Joshua Perper said Wednesday March 7th he knows what caused Smith's death but he would wait one or two weeks to ensure that none of the police investigators' findings changed any of his own findings, it has been reported.

News
>
Movie News
March 09, 2007 09:19:25 GMT
Wasting no time in setting up more big screen features at its pit, Universal Pictures has secured rights to develop not only one but two projects of different genre.

The first one is a comedy titled "Tour de Frank" which, as the name suggests, revolves around the competitive world of bicycle racing. Written by Andrea King and Andy Marx, the flick is a production of Shady Acres Entertainment and will be produced by Michael Bostick and Tom Shadyac with the latter having an eye to also direct.

News
>
Celebrity Gossip
March 09, 2007 09:10:16 GMT
The man breaks his silence. James Tupper, the "Men In Trees" actor who was reported secretly romancing co-star , finally spills the bean on their relationship.

In an interview with People magazine the actor said he and Anne didn't start stepping out together until after they had become single. "I adore her," James told People. "I'm hopeful for the future."

News
>
Music News
March 09, 2007 09:03:07 GMT
With the release date of "" coming nearer, is preparing herself for the tour held in support of the album. It will start on April 27 in Mashantucket, Connecticut and roams all over North America until June 13 in Filene Center, Vienna, Va.

The album was recorded in Barbados and is due to out in March 20 via Virgins Records. Stone describes it as her 'piece of art'. "Truly me. That's why I'm calling it Introducing Joss Stone. These are my words, and this is who I am as an artist." Production has been taken by the acclaimed musician and features singer and rapper .

News
>
Movie News
March 09, 2007 08:46:33 GMT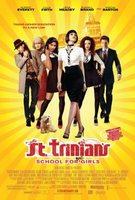 Boarding on the same vehicle, , , , and are all poised to share scenes together in "", a new big screen version of the classic British comedy franchise that spawned several popular movies in the 1950s and 1960s.

Produced under Ealing Studios banner, the project, which is originally inspired by Ronald Searle's books and cartoons, takes focus on the madcap adventures of a group of unruly girls who attend the eponymous boarding school. Watson will appear as a teacher who is the movie's central character while Everett will play double cross-dressing role of the headmistress and her unscrupulous brother and Brand the local small-time crook named Flash Harry, who helps the girls get into scrapes.

News
>
Celebrity Gossip
March 09, 2007 08:46:08 GMT
The romance between and boyfriend Joel Madden is getting stronger than ever as they reportedly have exchanged rings.

The tiny socialite was spotted wearing ring on her wedding finger. Though so, friends of the couple denied they've been engaged, saying "They are not engaged but they did exchange rings. It wouldn't be surprising if they are engaged in six months."

News
>
Movie News
March 09, 2007 08:23:54 GMT
Coming together for an exclusive talk with MTV, duo Alex Kurtzman and Roberto Orci have delightfully given more details about the new big screen installment of "Star Trek" franchise which they wrote and are executive producing for Paramount Pictures.

What comes as quite a surprise, the twosome has revealed that the flick's title will simply just be "" without any subtitles followed.

News
>
Music News
March 09, 2007 08:00:33 GMT
America has chosen the twelve contestants they think deserve to be the finalists in American Idol cycle 6. Four more guys and girls are cut down from the competition on March 9 leaving only 12 behind.

Those who make it through are , LaKisha Jones, Chris Sligh, , Phil Stacey, Melinda Doolittle, Brandon Rogers, Gina Glocksen, Chris Richardson, Stephanie Edwards, Haley Scarnato and Sanjaya Malakar. Drawing as many as 37 million votes this time, Antonella Barba, Sabrina Sloan, Jared Cotter and Sundance Head are not so lucky. They are out of the competition due to low votes.

News
>
Celebrity Gossip
March 09, 2007 07:52:56 GMT
willingly shares her "Dirty Little Secrets" with you all. The singer is having the first of three exclusive "webisodes", featuring her during her "Oral Fixation Tour," launched by MTV.

The webisode, which features footage that can only be seen on , is a follow up to the "Dirty Little Secrets" contest that chose one lucky fan to go on the singer's 2006 world tour as an official "fan correspondent."