News
>
Celebrity Gossip
December 21, 2006 04:33:19 GMT
cheating on before they got divorced. No way. Yes it's true. The pop singer may have been cheating on K-Fed before she filed for divorce, so rumors on the street say.

A friend of Britney told America's Star magazine she was "fooling around" with music producer J.R. Rotem before she officially split from Kevin last month, saying "J.R. worked with Kevin on his album and something started going on between him and Britney before she filed for divorce."

News
>
Music News
December 21, 2006 03:59:59 GMT
MTV has a special Christmas gift for you and I bet it will be the best ever you will have for the holiday season. MTV Goes Gold: New Year's Eve 2007.

With the New Years Eve contest MTV is sponsoring, you will have the chance to fly out to NYC and bring in the New Year at MTV studios with such hot performers, as , , , , and .

News
>
Movie News
December 21, 2006 03:39:54 GMT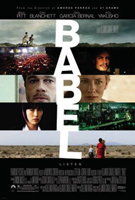 Joining the crowd in recognizing outstanding film works, performances, and individuals, the Chicago Film Critics Association has unveiled list of contenders competing for this year's CFCA Awards in its anticipation to name the winners on December 28, 2006 via WGN-TV.

Paramount Vantage's multi-narrative drama "" soared as the one that scored most with nine nominations followed by "" and "" which both landed six nods each, all earning slot in Best Picture category alongside "" and "."

News
>
Music News
December 21, 2006 03:09:55 GMT
's sophomore album, "The Inspiration: Thug Motivation 102", debuted at No. 1 on the U.S. pop album charts Wednesday Dec 20th, selling over 350,000 units in its first week. Thanks to its single "I Luv It" which has entered the Top 10 on the R&B charts and has a successful run in the video market that the LP could reach the top spot on the Billboard 200.

Debut at No. 2 on the chart is ' self-titled album selling 298,000 copies. Fellow American Idol winner , in the meantime, has her LP "" scoring the 6th spot, with another 199,000 copies sold.

News
>
Celebrity Gossip
December 21, 2006 02:36:07 GMT
Back again. and are reportedly reigniting their relationship.

Their being spotted at TriBeCa restaurant Cercle Rouge last Friday night prompted speculation on their on again as lovers.

News
>
Celebrity Gossip
December 21, 2006 02:19:04 GMT
is single no more. The American actress tied the knot with her boyfriend of six months, Donald Ray Thomas, in San Antonio Monday Dec 18th.

A publicist for Boyle, Karynne Tencer, confirmed the news to People, saying "She's ecstatic. She's very, very happy."

News
>
Movie News
December 20, 2006 09:08:54 GMT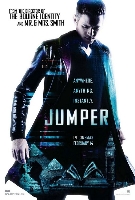 A rare treatment has been given by mayor of Rome to Doug Liman's latest big screen project "." The New York Times reported that the time-traveling thriller flick amazingly gained unprecedented three days of access to film scenes in the Colosseum, including its underground chambers that are rarely visited by tourists.

The permission turns out to be the part of a newly open attitude toward film from mayor Walter Veltroni who is also a film buff and one of the founders of the RomaCinemaFest. It has long been known that the city's bureaucrats are extremely protective when it comes to the building, which is recognized as the most imposing of Rome's ancient landmarks.

News
>
Celebrity Gossip
December 20, 2006 07:55:51 GMT
Former lovers, and Joel Madden, have on Monday Dec 18th dropped their temporary restraining orders against, David Joseph Klein, one of two of their alleged stalkers.

Los Angeles Superior Court Judge Richard E. Rico dismissed the case against 50-year-old celebrity photographer Joseph Klein.

News
>
Music News
December 20, 2006 07:25:01 GMT
Numbers of influential rock bands, including and , have been tapped to receive Lifetime Achievement awards at next year's Grammys.

"This year's group of accomplished honorees are as diverse as they are influential as creators of the most renowned and prominent recordings in the world," said Recording Academy President Neil Portnow. "Their contributions exemplify the highest artistic and technical standards that have positively affected the music industry and music fans."

News
>
Music News
December 20, 2006 06:52:10 GMT
exploring music with her third language, Spanish. The singer has revealed to MTV that she is currently writing and recording a song in Spanish.

"I'm in the midst of recording a Latin album," Furtado revealed to MTV. "It's like, 'Wow, I'm writing a song in Spanish.' It's really bizarre, but really great."

News
>
Movie News
December 20, 2006 06:40:24 GMT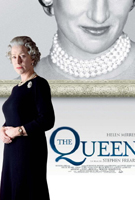 Once again, "" shines brightly atop the throne. Repeating the achievement it scored at NYFCO Awards held earlier this month, the British royal drama feature triumphantly swept most honors from The Toronto Film Critics Association as the organization handed on its TFCA Awards yesterday, December 19, 2006.

The Miramax release won five categories altogether for those of Best Picture, Best Performance - Female for , Best Screenplay for Peter Morgan, Best Supporting Performance - Male for , and Best Director for Stephen Frears, who shared the honor with "L'Enfant" helmers Luc and Jean-Pierre Dardenne.

News
>
Celebrity Gossip
December 20, 2006 06:28:07 GMT
Need tips to lose weight? Meet and ask . The former American Idol winner is about to star in Alabama diet campaign.

Since committing to a weight-loss program this summer, Studdard has lost nearly 100 pounds, started eating healthier and begun exercising, according to a news release announcing the program. So it seems the singer knows best how to lose weight and why we should.

News
>
Celebrity Gossip
December 20, 2006 06:01:33 GMT
and are dating, it has been confirmed. The actor and actress, who are planning to spend Christmas together, have been romancing one another since meeting on the set of new movie "."

Sharon and Slater sparked romance rumors when they attended a string of events together, including the recent Dolce and Gabbana party at Los Angeles' Chateau Marmont Hotel at which they arrived arm-in-arm, but refused to admit they were an item.

News
>
Celebrity Gossip
December 20, 2006 04:51:43 GMT
It's been less than a year that and her motocross husband Carey Hart exchanged vows, but now rumors are swirling that their marriage is on the rocks.

It is their professional commitments that send them into trouble. While Pink is busy promoting her album "I'm Not Dead", Hart runs a body tattoo parlor in Las Vegas and is planning to set up a body art shop in Mexico.

News
>
Celebrity Gossip
December 20, 2006 04:35:14 GMT
New couple alert, and . Talk is heating up that the two are getting cozy.

Such fact obviously sent shock to people, despite the fact that there has yet confirmation that they are dating.