News
>
Celebrity Gossip
December 14, 2007 02:50:51 GMT

The nominations for the upcoming 65th annual Golden Globe Awards are in already. With "" gains the most nominations in movie category, taking in a total of 7, the TV category is dominated by HBO, leading the pack with 18 nods.

The premium television programming subsidiary of Time Warner is up for such categories as Best Television Series - Drama for "Big Love," Best Performance by an Actress In A Television Series - Drama for of "The Sopranos", Best Performance by an Actor In A Television Series - Drama for of "Big Love" and Best Television Series - Musical Or Comedy for both "Entourage" and "Extras".

News
>
Music News
December 14, 2007 02:15:48 GMT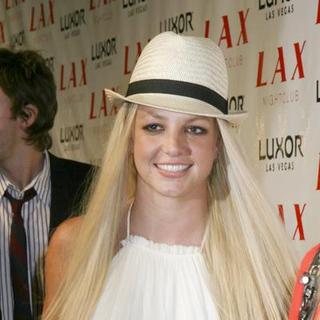 Before the actual music video receives its world premiere, a snippet of ' 'Piece of Me' has been ran to ABC's '20/20' last night (December 14). A 30 seconds clip of the highly-anticipated video shows Britney and her 'twins'.

As previously reported, Britney uses multiple body doubles for this clip to create camouflage for the paparazzi who always want a "piece of" her. In the short clip, it is shown that the photographers snapped the back of one of the blondes, and made headline out of it without making sure that it's really Britney.

News
>
Celebrity Gossip
December 14, 2007 01:48:57 GMT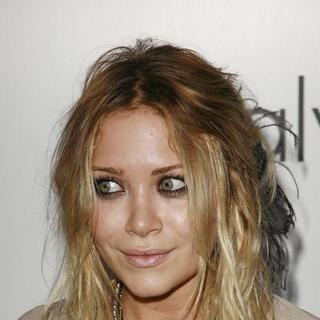 Had been rumored to be dating hockey hottie Sean Avery, is now romantically linked to actor , famous for playing the character of Justin Walker in ABC's dramatic TV series "Brothers & Sisters."

The young and rich actress was said to be seen having dinner at Los Angeles' Teddy's restaurant in the Roosevelt Hotel during which she was seen "all over" the 28-years-old actor.

News
>
Celebrity Gossip
December 13, 2007 09:40:03 GMT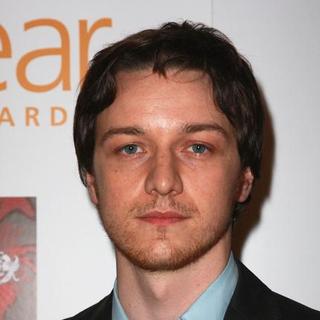 It's now turn for young names to get presented with prestigious honor. Organizers of the Santa Barbara Film Festival have announced that they will bestow Virtuosos Award to the likes of , , , , and .

The prize was established this year to recognize performances of a select group of young actors. The pack reportedly will receive the trophy during a tribute ceremony held on January 30, 2008 at Santa Barbara's Lobero Theater.

News
>
Music News
December 13, 2007 09:33:57 GMT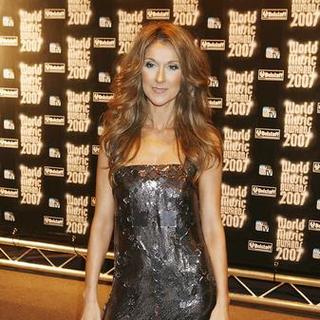 who re-recorded 'A World to Believe In', her second single lifted from 'Taking Chances', with J-pop singer Yuna Ito, released a music video to it on December 6.

The video was shot in Las Vegas back in October 2007, showing Dion and Ito recording the duet in the studio. Ito reportedly will support Dion when she visits Japan in March 2008 for the promotion of the CD.

News
>
Celebrity Gossip
December 13, 2007 09:14:22 GMT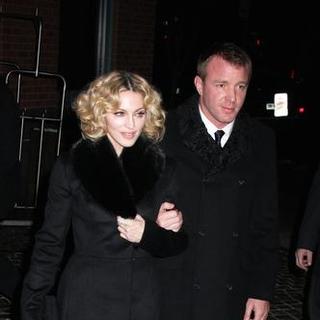 Just yesterday she sparked heavy media speculation on a possible facelift, and now is reported to have been given an okay by the Malawian government to adopt son David Banda.

The pop goddess and husband Guy Ritchie's adoption of two-years-old David has finally been approved by the Malawian government, more than a year after the couple took David to Britain.

News
>
Movie News
December 13, 2007 09:05:17 GMT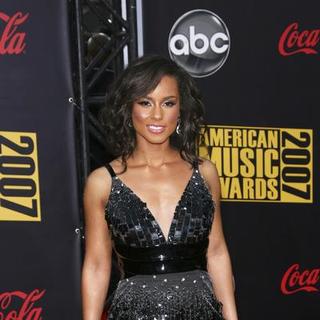 Taking her time to turn up at the Los Angeles premiere of her latest producing work "", has informed USA TODAY that she is now gearing up for a biopic about the life of celebrated singer Lena Horne with to topline.

"We're going to start filming next year," she revealed. "And we've got Alicia."

News
>
Music News
December 13, 2007 09:01:00 GMT
and are assisting the soundtracks to comedy slash drama '' that stars and among others.

Cat is giving her cover of John Phillip Baptiste's 'Sea of Love' while Sonic hands over their fixation The Carpenters' 'Superstar' that appeared in their 1994 tribute album 'If I Were a Carpenter'.

News
>
Movie News
December 13, 2007 08:20:18 GMT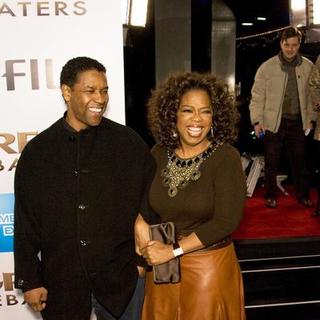 A bunch of lauded names in Hollywood film industry illuminated Hollywood's Arclight Cinerama Dome as they all gathered up on Tuesday, December 11, 2007 for the premiere of "", a production of The Weinstein Company set for theatrical release on Christmas Day this year.

Leading star and director cheerfully showed up alongside beloved wife Pauletta Washington before taking his time to pose together with producer , who sported a beaded Oscar de la Renta gown that night.

News
>
Music News
December 13, 2007 08:18:48 GMT

Jackson Five's reunion comes earlier than expected as revealed that the group of siblings will perform at a New Year's party hosted by him.

The celebration will take place at the producer's Atlanta club, Studio 72. "It's the Jackson 5 Party," Dupri said during his radio show V-103. "I swear to you, it's going to be the biggest party this town has ever seen. At midnight I'm gonna empty the whole club and put everyone in the parking lot and I'm going to light the lot up with a fireworks show."

News
>
Celebrity Gossip
December 13, 2007 08:05:29 GMT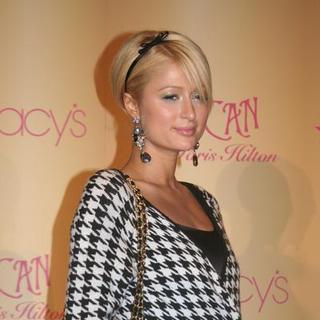 is giving back. The hotel heiress, who's no strange to publication, has reportedly decided to donate some of the profits from the sales of Rich Pressco champagne to charity.

Gossip blogger Perez Hilton reported that the socialite will give 20 per cent of the sales of Rich Pressco champagne she's endorsed to charity.

News
>
Celebrity Gossip
December 13, 2007 07:23:41 GMT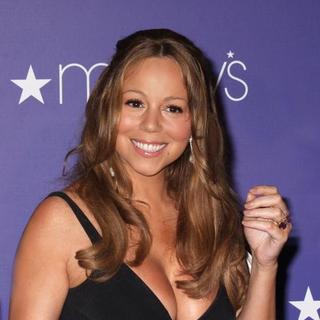 Christmas has not yet come, but already scored herself a quite big job that is hosting the New Year's Eve celebration at TAO in Las Vegas.

Tickets for the event reportedly cost $200 each. Visit for further info on the celebration plus how to book a table.

News
>
Music News
December 13, 2007 07:22:41 GMT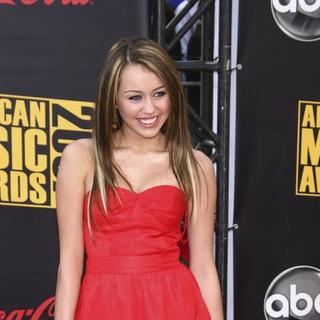 Good news for fans who were stumbled in her and those who didn't get the chance to watch her at all. The teen performer is extending her double duty tour, 'Best of Both Worlds', to 2008, adding 14 more dates across U.S.

The 15-year-old who stars as Hannah Montana on Disney Channel, will tap fellow teen stars in several dates of the new leg starting from January 24, replacing current openers, who will wrap their job on January 9. One more supporting act that will fill in the next schedule until its finale will be announced soon.

News
>
Movie News
December 13, 2007 07:21:56 GMT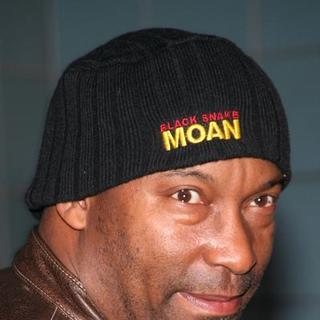 Finally a directing name has positively boarded "", 20th Century Fox's big screen version of NBC's popular series in the '80s of the same name.

Oscar-nominated filmmaker John Singleton has confirmed to USA TODAY that he is indeed set to direct the project, which creator of the original series Stephen J. Cannell is producing. Statement was made during his attendance at the premiere of -directed "" in Hollywood on Tuesday, December 11.

News
>
Celebrity Gossip
December 13, 2007 06:45:51 GMT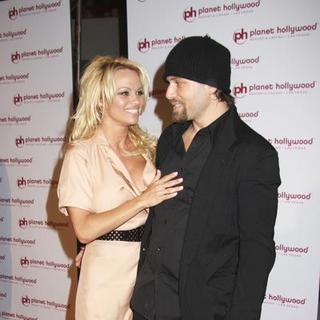 Has previously vowed to quit the show business in five years, still, in the meantime, scores another job. She and husband Rick Solomon, who've both starred in separate sex tapes, will headline a reality show on E!

Pammy and Solomon are developing an as-yet-untitled series to debut in the spring of 2008 on the celeb-drenched cable channel which will follow them around Vegas as they balance their non-stop party life, while showing their family life with their children from their previous marriages.