News
>
Celebrity Gossip
March 08, 2007 03:46:40 GMT
Troubled supermodel was on Wednesday March 7th ordered to five days of community service after she was pleaded guilty for hitting her maid with a mobile phone.

Concerning the sentence, Campbell is scheduled to start scrubbing the floors at a Sanitation Department warehouse on the Lower East Side of Manhattan on March 19th to 23rd.

News
>
Music News
March 08, 2007 03:19:16 GMT
The mutual contract between and the band's recording house is over. Parlophone, the label, dropped the contract after the band's "" failed to meet the market demand.

Not selling much, the album which was out in 2006 and supposed to be the band's comeback boom, did not enter the Top 40 as wished and eventually did not reach the sale standard expected. As a result, the single "Chick Fit" can only be accessed through download sales and no longer available in stores.

News
>
Celebrity Gossip
March 08, 2007 02:26:06 GMT
can never have enough. The rock star is giving hand to a new job, guest editor of Vanity Fair.

The frontman will edit the magazine's Africa-themed July issue on behalf of his Project RED campaign.

News
>
Movie News
March 08, 2007 02:13:46 GMT
Looking for another dream role following her triumph at his year's Oscars, is reportedly eyeing another dream role in a big screen feature about sports hero Jackie Robinson.

In her attempt to land the part, the former "American Idol" contestant is using her post-Oscars interviews to let , who has been confirmed to star in the project as Branch Rickey, know she is serious on her intention to join the untitled flick.

News
>
Movie News
March 08, 2007 02:12:04 GMT
Set to exhibit her charisma onscreen, has come onboard to be the female lead in a film feature based on the true story of a woman who spent 75 years, at large, stealing precious stone entitled "", Moviehole.net has claimed.

Dubbed the "Grandmother Thief", Payne's traits were well known to the police who got amazed at how easily she could distract shop assistants and simply walk away with her loot. In bringing her story to the big screen, seasoned TV writer Eunetta T.Boone has been assigned to pen the screenplay with Justin Berfield serving as one of the producers.

News
>
Celebrity Gossip
March 08, 2007 02:10:45 GMT
Good luck charm keeps following . The former American Idol contestant keeps striving high following her Golden Globe and Screen Actors Guild winnings. Upon returning to hometown Chicago on Tuesday March 6th, the star was greeted with a quite an honor, her own day.

Chicago Mayor Richard Daley proclaimed that day as "Jennifer Hudson Day" to honor the beauty. "She's an inspiration to everyone who has a dream," Daley told hundreds of screaming fans gathered outside Chicago Theater. "People told her `You can't.' And she said `I can."'

News
>
Movie News
March 08, 2007 02:07:48 GMT
No doubt will illuminate the project, , , and have all agreed to star together in "The Return (2009)", a bittersweet drama about three injured soldiers who return home from Iraq and learn that life has moved on without them.

McAdams, Robbins, and Pena will play Collee, Cheever, and T.K., respectively, who end up on an unexpected road trip across the states with each facing their own problem and trying to solve it. Production is slated to begin this May for a December release via Lionsgate Films.

News
>
Music News
March 07, 2007 10:12:54 GMT
Touring and jamming with the band proves to be time consuming for band member Matt Wachter. The bassist has just announced his leave from the band due to lack of time spent with his family.

The band's tour in El Paso, Texas on March 1, 2007 marks the last show of Wachter. Vocalist announced it to the audience towards the end of the show and then dedicated the last score "Attack" for Wachter.

News
>
Movie News
March 07, 2007 10:01:26 GMT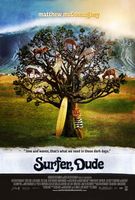 Set to have his first fictional flick, S.R. Bindler has been tapped to direct comedy flick "", which has already had onboard as the leadstar.

Bindler, who previously directed "Hands on a Hard Body: The Documentary", will helm the project based on a script he penned alongside Cory Van Dyke. Plot details of the picture has not yet been made public, but it is said that the story is about a soulful surfer in existential crisis.

News
>
Celebrity Gossip
March 07, 2007 09:47:28 GMT
goes bald. Not without reason but the aspiring rapper wants to make public his support for estranged wife, the also bald .

K-Fed, who separated from the troubled pop star last year, unveiled his new cut at a party in Las Vegas. In a more personal news, he reportedly also is prepared to reconcile with the mother of two of his children.

News
>
Movie News
March 07, 2007 09:31:09 GMT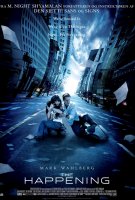 A shaft of light is really shining down upon M. Night Shyamalan now as he finally makes his way to sell his spec script of "", previously known as "The Green Effect", to 20th Century Fox after shopping it around for awhile.

Variety reports that the studio has delightfully given the green light to the filmmaker to go on with the project, which will be his first R-rated effort. It is said that the man is aiming to shoot the film in Philadelphia this August while at the same time continuing to work on the script for "Avatar: The Last Airbender."

News
>
Movie News
March 07, 2007 09:00:14 GMT
Strengthening their bond in producing films together, Columbia Pictures and are about to develop a big screen adaptation of a novel by an inner-city drug dealer turned Vegas celebrity chef, which is likely to be another inspiring feature coming from them after "."

Titled "" just like the name of the book, written by Jeff Henderson, the project possibly will stay true to the original source material which chronicles the author's journey from top San Diego cocaine dealer to imprisonment, where he discovered a passion for cooking, and his struggles to make it as a chef.

News
>
Music News
March 07, 2007 08:17:27 GMT
The long separated member of Jesus Mary Chain, Bobby Gillespie is reported to rejoin the group in the band's comeback tour. The concert that will be held in Coachella Valley Music and Arts Festival in May will also mark the reunion of the members of Jesus Mary Chain since its break-up in 1999.

Its active members, Jim Reid and William Reid has confirmed the comeback of the band. That is why Gillespie is excited in filling in the gap "If they asked me, I would play," he explained. "I haven't played with them since 1985, you know--it's a long time ago. The last time I saw them play was '98 and then they split up three days later."

News
>
Celebrity Gossip
March 07, 2007 08:07:07 GMT
ABC Radio Networks announced Tuesday March 6th an exclusive agreement with Mexican pop star to produce and syndicate "The Conexion Thalia Radio Show," a two-hour weekly radio program starring the superstar.

"The Conexion Thalia Radio Show" on ABC Radio en Espanol will feature celebrity interviews, lifestyle segments and information targeted toward Latinos, with Thalia will serve as host. She reportedly will cover all the topics that appeal to an extremely wide demographic of l8-34 year old male and female Latinos and lovers of the culture.

News
>
Movie News
March 07, 2007 08:05:19 GMT
Seemingly aiming to draw in more female audience, Universal Pictures is on the move to develop a romantic comedy entitled "Unnatural Selection" of which script it has successfully purchased from new writer Cameron Fay, who also lands a deal that calls for him to direct.

The flick's story is said to focus on an underachiever who picks up women out of his league by befriending them to then find his match in an old female pal from college who is a divorced woman with one child. No word yet on cast lineup, but it is revealed that Mary Parent and Scott Stuber will both produce via their company Stuber/Parent.