News
>
Movie News
November 29, 2007 04:41:53 GMT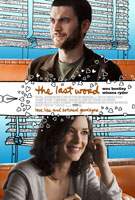 Selecting 121 big screen titles out of 3,624 feature film submissions, the Sundance Institute announced Wednesday, November 28, 2007 the list of movies in competition for its 30th annual Sundance Film Festival, set to run on January 17-27, 2008, in Park City, Salt Lake City, Ogden, and Sundance, Utah.

64 of those chosen are submitted into the U.S and World Cinema Dramatic and Documentary Competitions with sixteen flicks in each of the four categories. All will encounter their world premieres at the upcoming event, most of them exploring individual ways of coping with a distressed world.

News
>
Celebrity Gossip
November 29, 2007 04:29:19 GMT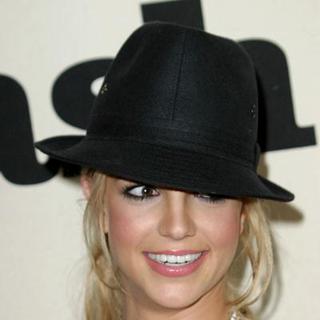 Her antics just keeps going on. Never to shy away from bad publication, has again become major media headlines with her being labeled as a shoplifter. With her on-going custody battle makes the gossip pages everyday, the troubled singer is now reported to have tried on underwear in a porn shop and stole a wig.

The latest report from Us Weekly stated that Britney was spotted paying a visit to the X-rated Hustler Store in West Hollywood shortly before 1 a.m. back on November 18th. Inside the store, she loaded up on naughty underwear and wanted to try them on in a fitting room.

News
>
Music News
November 29, 2007 04:18:18 GMT

Rapper has premiered the video of 'Girl You Know' a track that will appear in his upcoming album 'M.A.D.E.'. The song is produced by Nottz (, ) and features guest appearance from .

'M.A.D.E.' will be released on December 4. In a recent interview with AllHipHop.com Scarface described the album as "the most relevant album" because "after being (around) twenty years and you still a foot soldier."

News
>
Music News
November 29, 2007 03:47:57 GMT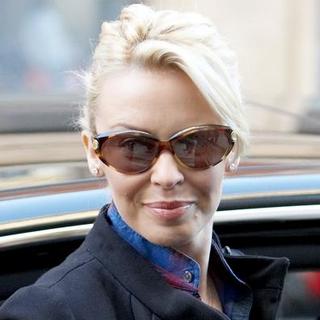 has given the final shot to the rumor that she won't tour to support '' due to her health. The pop singer has just announced an extensive 2008 tour in Europe that will begin in May.

A statement on her official site read: "The new show will be a totally different concept to previous Minogue spectaculars, which have seen her fuse her remarkable creativity with groundbreaking technology to become one of the most respected live performers of our time."

News
>
Celebrity Gossip
November 29, 2007 03:37:04 GMT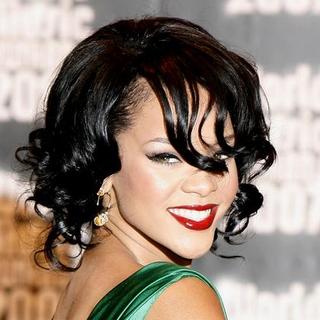 Gone bad from good has indeed made an icon. Not only in the music business, but also in the fashion world. Has hit it hard with her chart-topping hit single "Umbrella" and been keeping herself busy with the European leg of her "Good Girl Gone Bad Tour," the 19-year-old R&B star continues raking in the honor. In addition to the many that she has nabbed, she's adding Seventeen Magazine's first-ever Style Award.

Claims herself as someone who loves playing with fashion, Rihanna has been picked as one of Seventeen Magazine's "Style Stars" for its December/January issue, on newsstand now.

News
>
Music News
November 29, 2007 03:16:52 GMT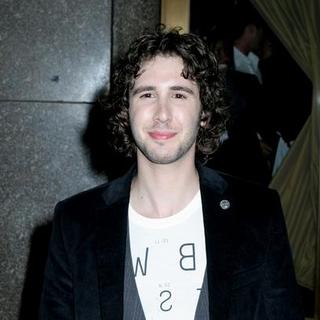 What a big difference an can make. Apart from the building Christmas spirit, an appearance in her show has triggered 's season album to fly off the shelves in rapid rate. '' was sold 405,000 copies, overtaking last week's champion Alicia Key's '' to claim the #1 spot.

Keys' album that set the second biggest number this year, had a 53 per cent decrease in sale this week by moving 349,000 units. Entailing behind hers is that climbs 4-3 after selling 234,000 copies. ' '' is still strong on the Top 5 position, taking the fourth with 192,000 units sold.

News
>
Movie News
November 29, 2007 02:58:24 GMT
No big surprise came out from the gala ceremony of this year's British Independent Film Awards as the organizers celebrated it for the tenth time Wednesday, November 28, 2007 at London's Roundhouse.

Top contender "", as presumed, became the big winner with five kudos in total, most notably top prize Best British Independent Film. Helmer Anton Corbjin took home two others of Best Director and the Douglas Hickox Award for Best Debut Director. The rest went to leading actor and co-star who were named Most Promising Newcomer and Best Supporting Actor, respectively.

News
>
Celebrity Gossip
November 29, 2007 02:54:50 GMT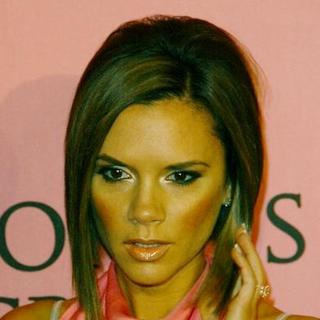 It's been a busy year for . From her move to US to her reunion with all-girl group , the mother of three needless to say is having many details on her have-to-do list. Keep adding more into her career resume, she's now officially confirmed as the new face of American designer Marc Jacobs.

Tipped to model the high-profile designer's Spring 2008 collection, Victoria has been photographed by Juergen Teller, posing for the so-called "sexy, peekaboo" collection.

News
>
Celebrity Gossip
November 29, 2007 02:23:49 GMT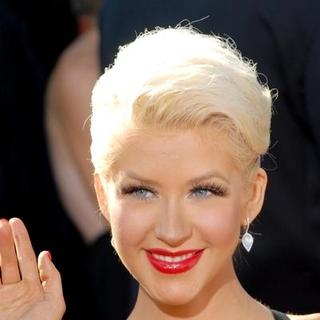 stripped herself off. The very pregnant pop star takes her clothes off, exposing her growing baby belly in the January 2008 issue of Marie Claire, as if she wants to confirm her newly attached status as one of Maxim Magazine's 9 Hottest Pregnant Women, Ever.

On the cover of the publication, on newsstand by December 11th later this year, Christina poses wearing nothing but a cropped jacket, proudly showing off the belly she kept hidden for months.

News
>
Music News
November 29, 2007 02:09:50 GMT
's video for 'Sensual Seduction' aka 'Sexual Eruption' in its dirty version, has been premiered. As promised, the video captures a retro looking Snoop backed up with his group 'girls'.

The clip was directed by Melina (, , ), and premiered on MTV's TRL yesterday (November 28). The rapper is scheduled to give a personal delivery of the music video on BET's 106 & Park today (November, 29).

News
>
Music News
November 28, 2007 10:20:30 GMT

When it comes to rock there's a longing for the eras where the stage act is simply an addiction. Coming from Sacramento, California is the revival of those ripped open shirts and sensational guitar picks that comes in the name .

Exclusively telling AceShowbiz is the band who refuse to be called a throwback although their influences may come from rock legends such as , Guns N Roses and . Read our interview with the band below.

News
>
Movie News
November 28, 2007 10:03:04 GMT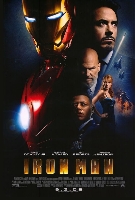 A couple of new production stills from the highly-anticipated "" have made their way to come online presenting images of the titular hero and his alter ego Tony Stark.

One features the armored superhero bracing the gunshots from a man while another catches Stark as he emerges from his shiny Audi R8. The car is included in the movie as part of Paramount Pictures' deal with automobile company Audi.

News
>
Movie News
November 28, 2007 09:37:03 GMT
Has been launched since two weeks ago, the for "" now delightfully contains some goodies to be explored.

Some features that have come active include story, cast & crew info, gallery, video, and downloads. Others like "Video Mashup", "Jungle Survival", "Instruments of Force", "Enemy Territory", and "Shooting Game" are said to be come up soon. Looks like the latter pack will contain a bunch of interesting things we can take a look at.

News
>
Celebrity Gossip
November 28, 2007 09:33:34 GMT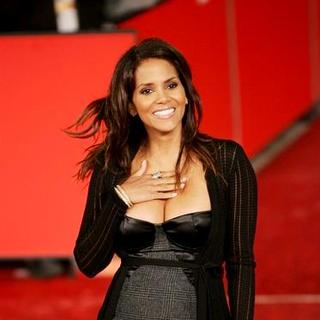 Not all pregnant women can look like her. And proves her pregnancy just makes her even more and more glowing as days pass by. It's no longer an unconfirmed claim that carrying a bun in the oven makes the movie beauty looks great and it's understandable then that she's been named one of Maxim Magazine's Hottest Pregnant Women, Ever.

The expectant actress is claimed by the publication to have pulled off the descriptions "over 40" and "with child" better than anyone else. The very pregnant is the other Hottest Pregnant Woman out of the 9 picks, showing her sexy side by not resorting to a housecoat and slippers with her growing belly.

News
>
Movie News
November 28, 2007 08:45:03 GMT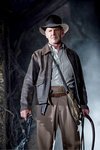 Few initial still pictures for Steven Spielberg-directed "" have finally arrived on the net for us to enjoy and pick over.

There are three of them in total, all taken by regular Spielberg set photographer David James. One, as seen on the left, has in fit, fine form as the titular character, complete with his hat, whip, and revolver.