News
>
Music News
August 21, 2007 08:54:31 GMT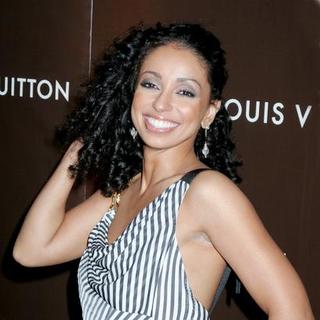 In anticipation of her new album's release, has conducted a video contest for her fans. Entitled "Do you think you have what it takes to go on a date with Mya?", it gives fans a chance to meet her in person and spend a quality time with her.

The basic rule is quite simple. Submit a 30 seconds video clip stating your name, age, height and the reason why you should be Mya's date. Once you're satisfied with the footage, upload it to . Only those 18 years and above contestants are allowed to participate.

News
>
Music News
August 21, 2007 08:18:42 GMT

While the come up of 's pop come back is still blurry, the singer's latest work can be spotted in a collaboration with British electronic musician . A track called 'I Talk Too Much', which is included in Jack's January-released album '', features Kylie's voice in the background.

The song has had its original version that featured the voice of Jack only. This reworked piece although having little and considerably faint voice of Kylie, sports brighter and stronger definition in terms of harmony. It is only available in the U.S. release of 'Overtones' and is still not yet determined to be a single.

News
>
Movie News
August 21, 2007 08:08:22 GMT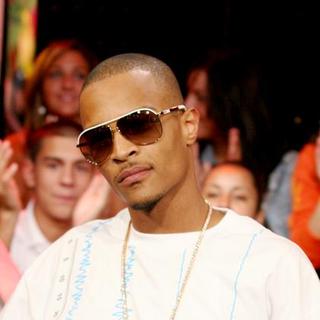 Manages to keep his plate full for some time ahead, rapper-turned-actor recently revealed to MTV that he has added two more film projects into the roster and would begin shooting them within the next several months.

One of the two appears to be titled "", which the Atlanta native described as a coming-of-age feature about "the relationship, the bond that was created from two very unlike characters."

News
>
Music News
August 21, 2007 07:47:30 GMT

's new album '' has begun taking shape as he announced the official release date. The singer's first album in four years will not arrive in October as many have reported but on November 20 through Warner Bros Records.

For this album Seal has changed direction slightly to more up tempo beats to eliminate the perspective that he's known for ballads only. "Over the years I've somehow become more known for my ballads which I also love doing but dance music has always been close to my heart," he said earlier this year.

News
>
Movie News
August 21, 2007 07:29:22 GMT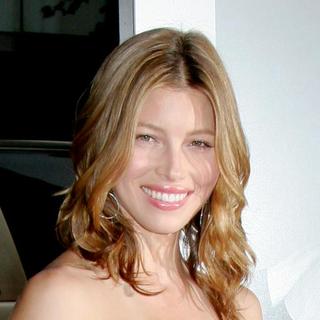 Has long distanced herself from showing extra skin for a shoot since her topless picture in the 2000 Gear magazine, appears to have a change of mind on the matter.

According to US Weekly, the beauty has already "signed a contract that explicitly details the bare minimum fans will see" in her role as a single mother stripping to raise money for her terminally ill son in ensemble drama "." Scenes made for this flesh-showcasing reportedly will include shots of her breasts as well as her bottom in side view only.

News
>
Music News
August 21, 2007 06:51:01 GMT

and 's promise to return as a duo in a brand new album has finally come to fruition. A new single called 'Designated Driver' from the album, now dubbed 'Face/Off', has leaked online and is predicted to be the lead single from the joint project.

'Designated Driver' is another hip-hop beat song that sees the singers, who started as teen sensations, all grown up both musically and lyrically. Although it's not the first time both have brought up girls issue in their songs, this would be one of the firsts Bow Wow to ever include the word 'a**' in his lyrics.

News
>
Movie News
August 21, 2007 06:40:23 GMT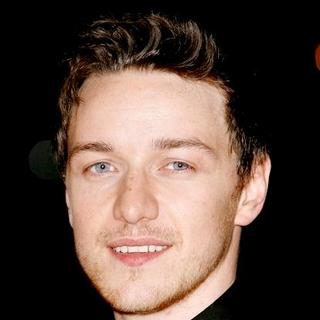 Speculations on Scottish actor to play Montgomery "Scotty" Scott in "" are getting stronger by now as U.K.'s Sunday Mirror has come up with a claim stating the thesp is indeed set to be the Starship Enterprise's chief engineer for the project, which will be the eleventh big screen entry in the hit sci-fi series.

Saying "" star will portray the young version of Scotty, the paper further pointed out that the movie would mark the first time a real Scot portraying the character, known among Trekkies to possess a thick Lowland Scottish accent, being played before by late Canadian actor James Doohan.

News
>
Celebrity Gossip
August 21, 2007 06:39:18 GMT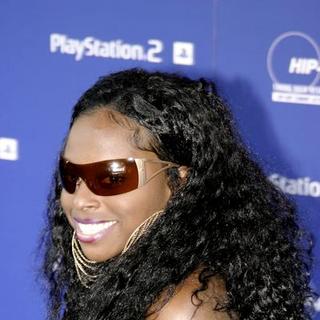 In a more shocking news than her being accused of lying to police during a traffic stop, is reported pregnant and getting married.

The troubled rapper has confirmed earlier rumors that she is in fact pregnant, telling the NY Post "I'm getting married in September. I'm pregnant." She, however, remained tight-lipped on how far along she's carrying nor does she let slip the identity of her husband to be.

News
>
Music News
August 21, 2007 06:15:17 GMT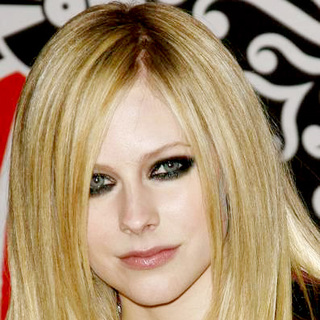 Combining renowned female artists with new and upcoming ones has resulted in GirlFrenzy Festival, a musical event to take place October 27 at Verizon Wireless Amphitheater, Irvine, California. Among those to take the stage are , and .

Fiona Apple, who is working on her fourth studio album, is also on the bill along with lesser known and Antigone Rising, concert promoters announced on Monday (August 20). This event was established by Right Arm Entertainment that has gained reputation through its Rock on the Range festival last May.

News
>
Celebrity Gossip
August 21, 2007 05:10:54 GMT
is engaged to marry. The Academy Award-nominated and Emmy Award-winning actress is engaged to her longtime boyfriend Marc Schauer.

"They are very happy," a representative for the movie star tells E!, confirmed that Marc popped the question last week. No date has been set for the nuptials though. The marriage will be the second for Linney following her divorce from her first husband David Adkins in 2000.

News
>
Music News
August 21, 2007 05:01:01 GMT

New R&B act , who has enjoyed moderate success through his single 'Bed', makes another step in getting acknowledgment through a collaboration with duo . Holiday took his charting single 'Bed' back in the studio and add the Puerto Rican sisters' voice to it.

The original version contains the lyrics: "Wrap me up in your legs/ Then I'ma rock your body, turn you over, love is war, I'm your soldier, touching you like it's our first time". And the addition of female voice said "Anything that you need/ You can have it from me/ Baby I'm here to please/ So put your lovin' in me", suggesting, as many may have known, interpretation of sexual intercourse instead of simply putting a girlfriend to bed.

News
>
Celebrity Gossip
August 21, 2007 04:30:09 GMT

When it comes to business, Donald Trump is the best. A very successful businessman, he does know what to do to earn more money. Owns the instinct and sense, he even knows it will do some good for troubled stars , and should they appear on his show "Celebrity Apprentice."

Thinking that having the experience appearing on the hit TV show would be "a positive thing" for the troubled stars to do, Trump tells the New York Post, "We're negotiating with Britney right now. Can you imagine her doing it? We're not sure what will happen. She's a f**king mess. And that little reality show she had [UPN's Britney and Kevin: Chaotic,] did nothing. But she likes the idea of being on television and I think she'd be great."

News
>
Movie News
August 21, 2007 04:24:30 GMT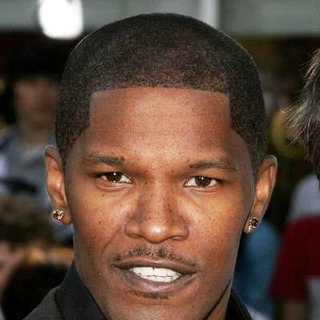 Lauded for his remarkable portrayal of in "" which gave him an Oscar nod back in 2005, sure it's no wonder to find again set to play a real-life musician on the big screen.

Report coming from Variety has revealed that the actor is poised to topline a dramatic feature titled "" as a brilliant but mentally troubled musician Nathaniel Ayers who developed schizophrenia in his second year at Juilliard and ended up homeless on the streets of downtown L.A. where he performs the violin and cello.

News
>
Music News
August 21, 2007 04:18:41 GMT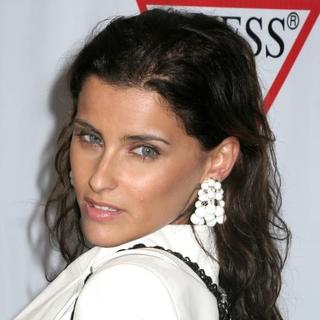 MTV Video Music Awards this year aims high in terms of stage act. The organizers of the event have just invited today's biggest acts like , , and to be the onstage performers.

The foursome along with , 's and Australian singer will join the performers, , , , , and many more. The latter in particular will be a busy body that night. Beside being the event's official maestro to arrange collaboration among artists, he will also host a Fantasy Suite party with big nominee .

News
>
Celebrity Gossip
August 21, 2007 03:42:10 GMT

is a nonstop tornado of trouble. As if he has yet enough made media headlines with his drug habits, the troubled musician hits another new low with another drug possession charge. The frontman was arrested early on Monday August 20th on suspicion of drugs possession.

According to police sources Pete and his two friends, a male and a female, were arrested at approximately 2:30 a.m. after the car he was riding in was pulled over by London authorities in the city's Tower Hamlets district. The threesome was taken into custody at an east London police station.