News
>
Celebrity Gossip
February 20, 2008 04:33:01 GMT

Is considerably very young at age to do any nude photo shoots, however gets the okay from her mother-manager Dina Lohan to recreate the 's final nude photo-shoot. Dina has openly revealed to People her approval to her daughter's nude photos for New York Magazine's February 25, 2008 issue, claimed them as "very tastefully done."

"I respect the photographer as an artist, so I look at them artistically. For him to call Lindsay 46 years later and to say can you recreate these photos is an honor. I looked at it as art, and as Lindsay doing a character. So I don't look at them like it's Playboy; she was being a character. So if you look at it that way, you can look at it as a mother," Dina spoke on her approval.

News
>
Music News
February 20, 2008 04:25:22 GMT

Chan Marshall aka will embark in a tour to support her latest release, "". She will be down the road starting from April 10 in Vancouver and visit ten other cities in the Pacific Northwest and Southwest area.

So far only 11 dates have been mapped out with French/British electro-pop duo Appaloosa in the supporting act slot. However, she will do a warm up show on February 29 at Los Angeles' Wiltern Theater.

News
>
Movie News
February 20, 2008 04:24:47 GMT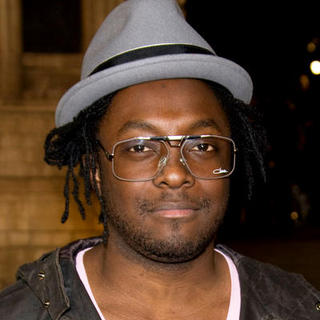 After was earlier to be joining the cast of "", another member of hip-hop group , , is also reported to be going to get involved in "". Variety reported that the band's frontman has been signed to play John Wraith a.k.a Kestrel, the Team X mutant with the ability to teleport.

The 32-year-old hip-hop superstar will be joined another just confirmed cast members, actor , who is set to play Deadpool, and "Friday Night Lights" star , who is chosen to star as Gambit. The three new cast additions will star alongside and in the action film set to be released May 1, 2009.

News
>
Music News
February 20, 2008 03:35:37 GMT

Failing to appear in flesh at 50th Grammy Awards earlier this month, is confirmed to give a live performance at 2008 BRIT Awards today (February 20). Organizers confirmed that she will make a surprise appearance at the London event.

"I heard her rehearse last night and she sounded absolutely great," Ged Doherty, chairman of the BRIT Awards, told Sky News. "We are just thrilled to have her appearing at the ceremony. At times it has been a difficult year for Amy but what has never been in doubt is that she is a real talent."

News
>
Celebrity Gossip
February 20, 2008 03:26:51 GMT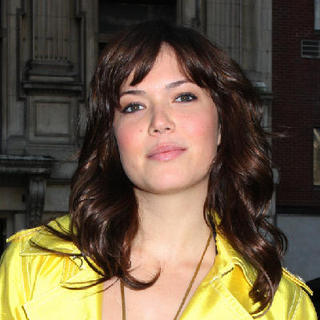 Has recorded five albums, starred in several films and television series during her career in the entertainment industry, is lending hand to help launched a new Website that aims to help women balance their lives by sharing stories to inspire and motivate other women to manage their lives better. The Website, , is owned by Kraft Foods, the largest food and beverage company headquartered in North America.

Moore, who is pointed to serve as a spokesperson for the project, explained "UPumpItUp.com is specifically designed to help women truly better themselves, as opposed to just learning how to dress better or lose more weight. It's a place where women can visit when they need some 'me time' - and not feel guilty about it. Women will feel celebrated and rewarded, and I'm honored to be part of this endeavor."

News
>
Music News
February 20, 2008 03:16:59 GMT

have begun working on their first studio album in four years. The rock band fronted by are reported to be in a Dublin studio to begin on the follow-up to "" (2004).

Producers Brian Eno and Daniel Lanois will once again give assistance in this album. "We're going to try and break new sonic ground and deliver a masterpiece," Lanois told Billboard.com. "The sleeves are rolled up. Bono is all charged up with a lyrical angle."

News
>
Celebrity Gossip
February 20, 2008 03:15:54 GMT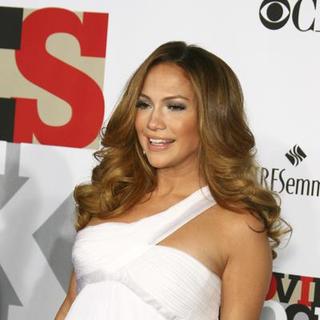 The whole world is awaiting in anticipation for the birth of reportedly twins. Meanwhile, talk is heating up that momma-to-be is shopping around the exclusive pictures of her not yet born babies for about $6 million.

Reports say that People Magazine has paid the huge sum to the actress-singer. That amount in fact does not include worldwide rights which J.Lo has reportedly sold to OK! Magazine which will print the pictures in their 15 international editions.

News
>
Celebrity Gossip
February 20, 2008 02:34:34 GMT

Rumor has it that and her actor boyfriend have ended their relationship. Report on that matter is in all probabilities inspired by the fact that the couple are rarely seen together these days.

Ryan, a TV and film actor, was in Germany earlier in the week for the Berlinale annual film festival, promoting his new flick "". He then had to jet back to New York to tout his other movie "". Scarlett, in the meantime, arrived at the Berlinale days later for the Friday night, February 15, premiere of trashy Tudor epic "," amid whispers that the couple have called it quits.

News
>
Music News
February 20, 2008 02:21:22 GMT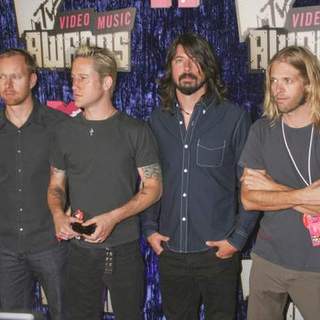 have begun working on their Grammy-winning album "" that was released last year. They have written a couple of songs but due to an extensive tour throughout this year, they may face difficulty finding time to record them.

"We're already working on songs," bassist Nate Mendel told Billboard.com. "We've got a handful of them that we're working on at sound check, which has never really happened, so we're getting a good start. The band's in a good place; everyone's really excited about making music, so we're already getting going."

News
>
Celebrity Gossip
February 20, 2008 02:14:21 GMT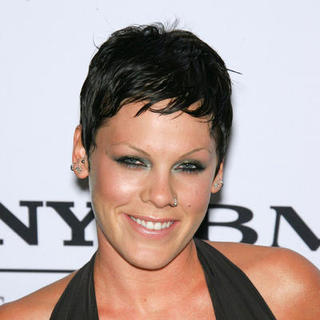 The long persistent rumors come to fruition, and her husband Carey Hart are divorcing. The couple who have been married since January 2006 have separated, it has been confirmed.

"Pink and Carey Hart have separated. This decision was made by best friends with a huge amount of love and respect for one another," a representative for Pink said in a statement. "While the marriage is over, their friendship has never been stronger."

News
>
Movie News
February 19, 2008 09:49:58 GMT

Following the uprising reports that James Bond's star and the rest of cast and crew were caught in a middle of a gun battle between two rival gangs in Panama, "" producers Michael G. Wilson and Barbara Broccoli cleared out the rumors. According to MI6 News, the producers have released joint statement denying the reports stating that it was a misunderstanding.

Letting out assurance that the cast and crew haven't been threatened in any way possible, the statement read, "The filming of 'Quantum of Solace', with director Marc Forster at the helm, is on schedule and will continue as planned in Panama. None of the cast or crew have ever been in danger. Reports of troubles with gangs are untrue. The protests are to do with the fatal shooting of a construction worker in Colon and are unrelated to our filming activities. Our cast and crew have not been threatened and no thefts or muggings have occurred." Further, they noted that made by British newspaper The Daily Star have made the cast and crew's family in the U.K. stressed out.

News
>
Celebrity Gossip
February 19, 2008 09:26:12 GMT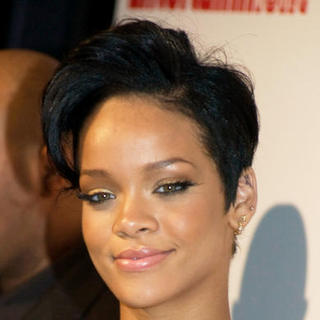 Won't be turning 20 until Wednesday, February 20, however preferred to celebrate her birthday early. The Barbadian singer celebrated her 20th birthday partying with friends at Los Angeles' Les Deux nightclub on Tuesday night, February 19 during which she involved in a cupcake fight.

Rihanna along with celebrity pals, including , , and were all enjoying the party when "There was cupcake frosting all over Rihanna's face and the group was hysterically laughing to the point of almost tears!" a source in the know revealed.

News
>
Movie News
February 19, 2008 09:13:04 GMT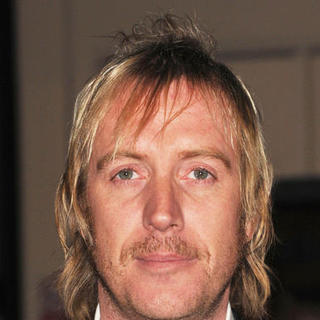 The "Notting Hill" star has agreed to star in a new comedy project for Universal Picture. Variety reported that the 39-year-old Welsh actor is set to be playing a pirate radio show's deejay in England in "The Boat That Rocked".

In the Richard Curtis-directed film, the BAFTA-nominated actor will be joined by and . Branagh will portray another deejay for the radio show, while Jones depicts an American woman who visits the boat used for the show and finds herself to be in love with Ifans' character.

News
>
Celebrity Gossip
February 19, 2008 09:00:28 GMT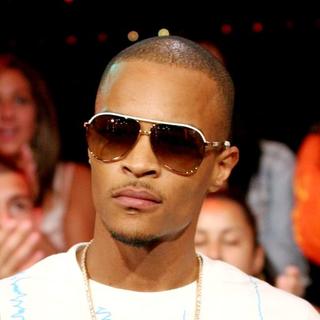 In addition to working on his next LP, to be titled "", is branching out his singing career by designing custom line of T-shirts for Playboy. The rap icon is one among the many other artists giving hand to participate in the second annual Rock the Rabbit Program.

Having seen a number of other famous music figures, including the likes of , , Ghostland Observatory, , , and , place their own personal design around Playboy's famous Rabbit Head, T.I. has his limited edition Rock the Rabbit custom designed T-shirts emblazoned with the words "T.I. vs. T.I.P." with the famous bunny logo and a crown are used as the dots on the "I"s. "T.I. vs. T.I.P." actually is directed from the title of T.I.'s latest effort of the same name.

News
>
Movie News
February 19, 2008 08:38:20 GMT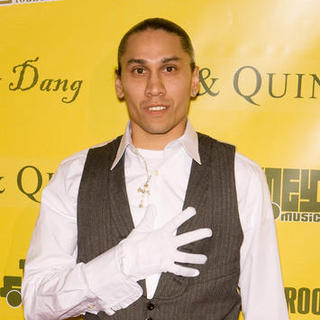 Setting his feet in the movie biz, the ' rapper has become the latest addition to action adventure "". According to Variety, the hip-hop artist will be joining , , and in the project.

Despite the fact that it was said that the 32-year-old rapper has been signed in, further details about what role he will be playing hasn't been revealed. Still, Variety reported that the man that has made a cameo appearance in 's "" joined the cast with "" actress , Singapore's Edmund Chen and Hong Kong film star Cheng Pei Pei.