News
>
Music News
August 21, 2007 06:15:17 GMT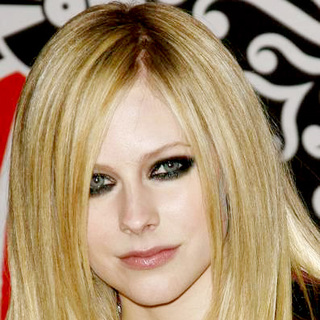 Combining renowned female artists with new and upcoming ones has resulted in GirlFrenzy Festival, a musical event to take place October 27 at Verizon Wireless Amphitheater, Irvine, California. Among those to take the stage are , and .

Fiona Apple, who is working on her fourth studio album, is also on the bill along with lesser known and Antigone Rising, concert promoters announced on Monday (August 20). This event was established by Right Arm Entertainment that has gained reputation through its Rock on the Range festival last May.

News
>
Celebrity Gossip
August 21, 2007 05:10:54 GMT
is engaged to marry. The Academy Award-nominated and Emmy Award-winning actress is engaged to her longtime boyfriend Marc Schauer.

"They are very happy," a representative for the movie star tells E!, confirmed that Marc popped the question last week. No date has been set for the nuptials though. The marriage will be the second for Linney following her divorce from her first husband David Adkins in 2000.

News
>
Music News
August 21, 2007 05:01:01 GMT

New R&B act , who has enjoyed moderate success through his single 'Bed', makes another step in getting acknowledgment through a collaboration with duo . Holiday took his charting single 'Bed' back in the studio and add the Puerto Rican sisters' voice to it.

The original version contains the lyrics: "Wrap me up in your legs/ Then I'ma rock your body, turn you over, love is war, I'm your soldier, touching you like it's our first time". And the addition of female voice said "Anything that you need/ You can have it from me/ Baby I'm here to please/ So put your lovin' in me", suggesting, as many may have known, interpretation of sexual intercourse instead of simply putting a girlfriend to bed.

News
>
Celebrity Gossip
August 21, 2007 04:30:09 GMT

When it comes to business, Donald Trump is the best. A very successful businessman, he does know what to do to earn more money. Owns the instinct and sense, he even knows it will do some good for troubled stars , and should they appear on his show "Celebrity Apprentice."

Thinking that having the experience appearing on the hit TV show would be "a positive thing" for the troubled stars to do, Trump tells the New York Post, "We're negotiating with Britney right now. Can you imagine her doing it? We're not sure what will happen. She's a f**king mess. And that little reality show she had [UPN's Britney and Kevin: Chaotic,] did nothing. But she likes the idea of being on television and I think she'd be great."

News
>
Movie News
August 21, 2007 04:24:30 GMT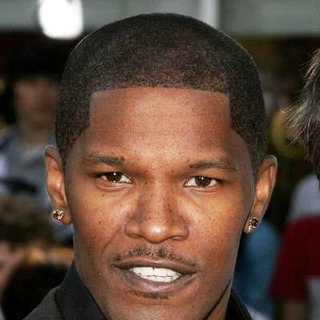 Lauded for his remarkable portrayal of in "" which gave him an Oscar nod back in 2005, sure it's no wonder to find again set to play a real-life musician on the big screen.

Report coming from Variety has revealed that the actor is poised to topline a dramatic feature titled "" as a brilliant but mentally troubled musician Nathaniel Ayers who developed schizophrenia in his second year at Juilliard and ended up homeless on the streets of downtown L.A. where he performs the violin and cello.

News
>
Music News
August 21, 2007 04:18:41 GMT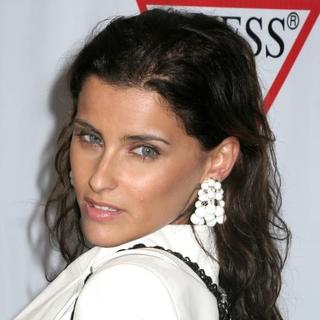 MTV Video Music Awards this year aims high in terms of stage act. The organizers of the event have just invited today's biggest acts like , , and to be the onstage performers.

The foursome along with , 's and Australian singer will join the performers, , , , , and many more. The latter in particular will be a busy body that night. Beside being the event's official maestro to arrange collaboration among artists, he will also host a Fantasy Suite party with big nominee .

News
>
Celebrity Gossip
August 21, 2007 03:42:10 GMT

is a nonstop tornado of trouble. As if he has yet enough made media headlines with his drug habits, the troubled musician hits another new low with another drug possession charge. The frontman was arrested early on Monday August 20th on suspicion of drugs possession.

According to police sources Pete and his two friends, a male and a female, were arrested at approximately 2:30 a.m. after the car he was riding in was pulled over by London authorities in the city's Tower Hamlets district. The threesome was taken into custody at an east London police station.

News
>
Movie News
August 21, 2007 03:36:47 GMT

Awful happening struck Bryan Singer's WWII thriller "" when eleven people got injured upon falling off the back of a truck in filming a scene for the flick in Berlin, Germany, local police informed on Monday, August 20, 2007.

Reports claimed the accident occurred after a side panel of the truck carrying the eleven burst open as the vehicle drove around a corner in central Berlin on Sunday evening (August 19). One was seriously hurt and had to remain in hospital for further treatment with filming being halted following the occurrence.

News
>
Celebrity Gossip
August 21, 2007 03:10:51 GMT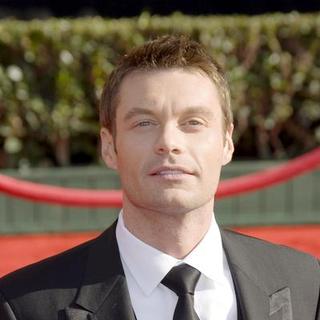 can never have enough of hosting task. A radio, television personality, and anchorman, best known as the host of top-rated television show "American Idol," he's been picked to host the 59th annual Primetime Emmy Awards next month.

Seacrest "is a consummate host of major live broadcast events and a proven talent who always makes it look easy, which makes him the perfect choice for this year's Emmy telecast," Mark Darnell, president of alternative entertainment at the Fox television network, said in a statement Monday August 20th.

News
>
Movie News
August 21, 2007 03:07:37 GMT
Suspected to rip off the premise presented in a 2002 feature titled "The Truth About Beef Jerky", filmmakers of slasher flick "" are facing a lawsuit for copyright infringement filed by screenwriter of the movie, Fritz Junker.

Report from TMZ informed that Junker had placed legal papers in a Los Angeles court Thursday, August 16, 2007 alleging director and his Coquette Productions Inc. shingle for copying the story of "Beef Jerky" as both films centers on a group of modern-day hippies who get hunted by a psychopath at a music festival in California.

News
>
Celebrity Gossip
August 21, 2007 02:40:14 GMT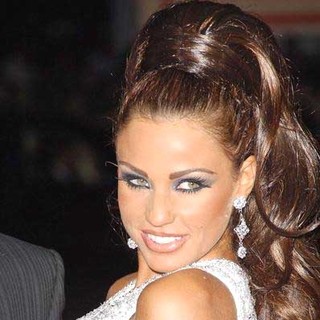 A glamor model, television personality, magazine columnist and businesswoman, has just had her name licensed to yet another product, perfume. Dressed in a white ballgown, the busty female posed for media at the Kensington Roof Gardens in London with a bottle of the fragrance which she called "Stunning."

"I've always been a big fan of perfume and think it's important for a girl to smell nice, so to finally have a fragrance of my own is amazing," Ms. Price said in a statement Monday August 20th. "It's taken 14 months to create, as I wanted something floral and feminine but still strong. It smells beautiful and I think a lot of women will love it just like I do."

News
>
Movie News
August 21, 2007 02:39:56 GMT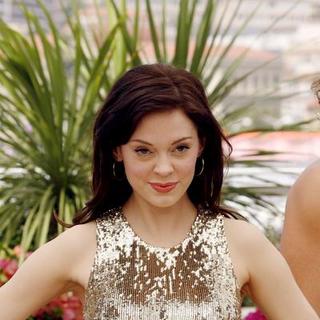 After 's statement claiming she is not approached to play the title character in "", words now are buzzing around that is a possible candidate to fill in the role, being the girlfriend of the flick's helmer Robert Rodriguez.

According to JoBlo's inside source, the actress is close to land the part and even has already carried out some FX test footage with the crew for the film. Make no mistake, however, this could be just because she has been conveniently available for Rodriguez to use as the model for the character, and until official confirmation is made, it's best to consider the scoop as merely a rumor for now.

News
>
Music News
August 21, 2007 02:33:24 GMT

Track 'The Pretenders' off ' new album '' have been released on the radio in early August. On August 20, the music video was premiered on MTV2.

'The Pretenders' is the lead single to the rock band's sixth album that was produced by Gil Norton (, ). It was officially released on the radio on August 7 and has entered U.K. Singles chart at # 28. Meanwhile in U.S. Modern Rock chart the single is positioned at #3 and still climbing.

News
>
Celebrity Gossip
August 21, 2007 02:00:21 GMT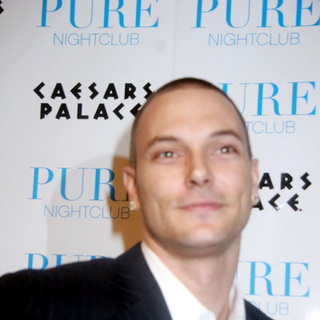 ' ex-man is jobless no more. lands a job, finally. The failed rapper has landed a recurring role in the upcoming fifth season of the CW's teen drama "One Tree Hill."

The network announced K-Fed addition to the series' cast Monday August 20th, confirmed that he will portray the role of Jason, described as "a cocky, enigmatic frontman" for No Means Yes, a legendary rock band in the show's fictional setting of Tree Hill, N.C.

News
>
Movie News
August 20, 2007 09:40:08 GMT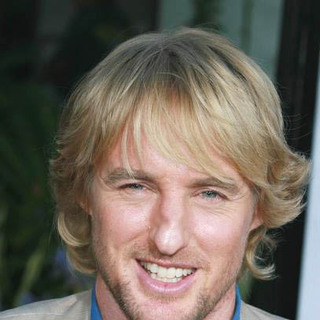 Set to make a great match to each other, and are both poised to star together in Fox 2000's comedy feature "", Variety has revealed.

Based on the John Grogan bestselling memoir, project focuses on the relationship between a columnist for the Philadelphia Inquirer and his incorrigible Labrador retriever, Marley which he and his wife adopt to give them a taste of parenthood. However, the dog proves to be a hyperactive handful, wreaking havoc, getting kicked out of obedience school, and behaving even worse when the man's children begin to arrive, yet becomes an indispensable part of his family.