News
>
Celebrity Gossip
December 07, 2007 02:34:19 GMT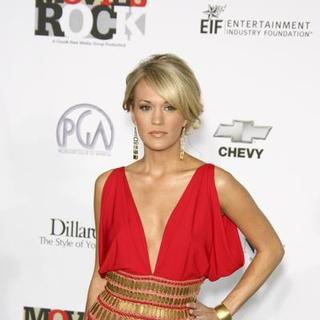 While some other celebs stick to 'less is more,' prefers to go glam for Glamour Magazine. The "American Idol" title holder invades the magazine's December issue, talks about everything from career, fashion, diet to dating.

Kicked off the chat, talking about her second studio album "," released in the United States on October 23, the country cutie told Glamour "It's part of a line from my favorite song on the album, "Wheel of the World." It sums up everything that's happened to me. It's nuts to think of where I was a couple of years ago. [What's happened since then] has completely been blind luck, or fate, or whatever you want to call it."

News
>
Movie News
December 07, 2007 02:32:09 GMT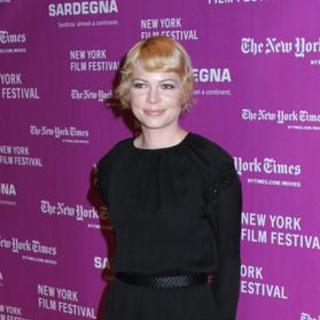 is an inch closer to join the cast of "". The "Dawson's Creek" star is said to be in final talk with Paramount Pictures to star as the haunting dead wife of 's character in the mystery drama movie. If she nails the deal, she will play alongside and and will be directed by Martin Scorsese.

The movie, which is scheduled to start production in March, tells a story about two U.S. marshals who come across a series of catastrophe as they investigate the disappearance of a patient from a hospital for the criminally insane. It is adapted by Laeta Kalogridis from Dennis Lehane's novel and will be produced by Phoenix Pictures, Scorsese's Sikelia Prods. and DiCaprio's Appian Way. Additionally, Mike Medavoy, Arnold Messer, Brad Fischer and Scorsese will be the producers, while Kalogridis, Lehane and Louis Phillips serve as the executive producers.

News
>
Music News
December 07, 2007 02:17:24 GMT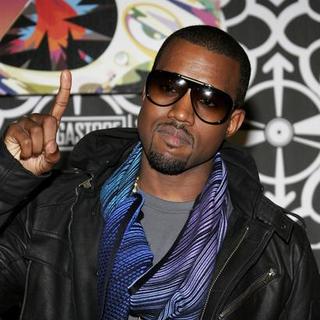 Highly awaited nominations of 50th Grammy Awards are unearthed with leading the pack at eight nods followed by at a whooping six and , , , and at five each.

The big nominee, West, is competing for Album of the Year and Best Rap Album for '', Best Rap Solo Performance for 'Stronger', Best Rap Performance By A Duo Or Group both for his collaboration with in 'Southside' and his work with and KRS-One in 'Better Than I've Ever Been', Best Rap/Sung Collaboration for 'Good Life' feat. T-Pain and Best Rap Song for both ' Can't Tell Me Nothing' and 'Good Life'.

News
>
Celebrity Gossip
December 07, 2007 01:48:59 GMT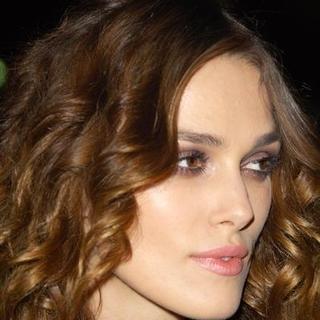 is just too hot to handle on the cover of Interview Magazine's December 2007/January 2008 issue. Has gone topless for the publication, the movie beauty offers a hard-to-miss interview as well.

Talking about how she ended up topless for Interview, Keira claimed she herself doesn't even know "How does that always happen?" adding "I don't know. Because I say yes, I suppose."

News
>
Movie News
December 06, 2007 09:48:01 GMT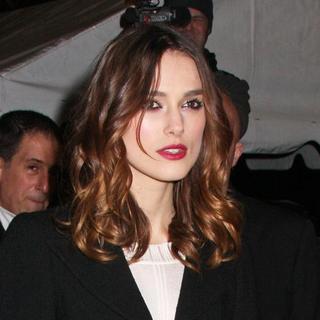 Though "" resulted superbly great on both domestic and international box office, it appears that star has no intention to reprise her role as Elizabeth Swann for the planned fourth installment in the Disney franchise.

The British actress indicated so during a press junket for her latest vehicle "" held Tuesday, December 4, 2007 in Manhattan, saying "I can't imagine doing another one. That was an amazing experience, really was, totally extraordinary, but I think three for me is probably enough."

News
>
Celebrity Gossip
December 06, 2007 09:29:58 GMT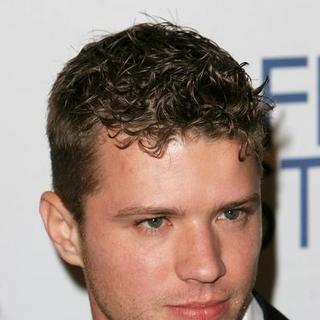 Rumors are heating up, again, on 's secret romance with as photos of them getting close and personal have been on the net.

While Perez Hilton claimed to have spotted Ryan's daughter with former wife , Ava Elizabeth Phillippe, shopping for holiday gifts with Cornish in LA, photos of the actor and the Aussie actress getting very attached at a friend's home in Beverly Hills have emerged only to fuel the persistent speculation on their hush hush romance.

News
>
Music News
December 06, 2007 09:18:27 GMT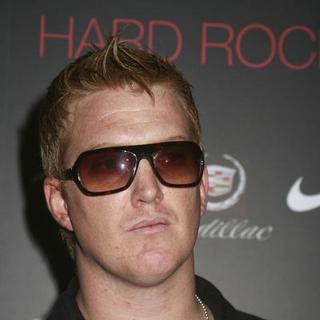 The feud between and their label has officially begun with a public statement made by frontman Josh Homme. The vocalist told that people in U.S. Interscope are "lame" and "THE BIGGEST FUCKING IDIOTS ON THE PLANET", the latter statement ordered to be printed in capitals.

Homme was particularly annoyed at the way the music moguls spend the company's money for something relatively unnecessary. "The last thing they're stripping down is their own expense accounts and sh**," he said. "I mean, Jimmy Iovine of Interscope records takes a private jet or rides first class to tell a band they don't get tour support. You know what I mean? F**k that shit, I'm tired of it."

News
>
Movie News
December 06, 2007 09:01:33 GMT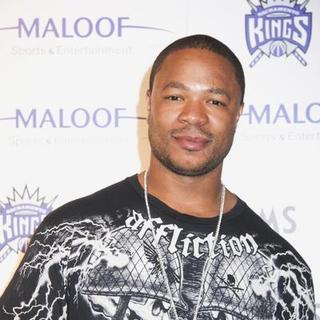 Picking up more famous figures for the "The X Files" movie follow-up, filmmakers of the project have had rapper , , and boarded the cast to join and , who are set to reprise their respective roles of Fox Mulder and Dana Scully.

While Connolly's role is undisclosed, The Hollywood Reporter reveals that both Xzibit and Peet will be billed as fellow FBI agents to Mulder and Scully. Further details about the characters are unclear as the 20th Century Fox appears to apply a policy of secrecy surrounding the plot line, yet it is learned that the flick will have a stand-alone premise and won't be a sequel to or continuation of the first big screen installment in the hit franchise.

News
>
Celebrity Gossip
December 06, 2007 08:46:21 GMT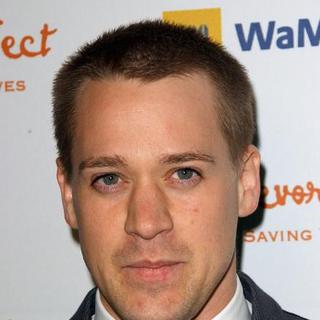 It's December which means 's wedding is just around the corner. Speaking about that matter, T. R. Knight has revealed to US Weekly he's going to be there for his close friend and serves as her bridesman.

"I'm standing up there and all," Knight told US at an L.A. benefit for the Trevor Project on December 2. "So I have to go and get the tux. And I am still deciding on a gift!"

News
>
Music News
December 06, 2007 08:38:14 GMT

During his radio show, guitarist Steve Jones indicated that further reunion performances from the rock band will likely happen next summer.

Apart from headlining 2008 Isle of Wight, they may join 's Roger Daltrey for a charity concert. Details were not specified but the charity event may take place at London's Royal Albert Hall.

News
>
Movie News
December 06, 2007 08:36:38 GMT
First batch of photos from Wachowski brothers-directed "" has finally been made available online, being published on USATODAY.com.

While giving few looks on the titular character along with his famous Mach 5 car, the pictures also feature images of other characters in the film, such as Speed's family members, his girlfriend Trixie, plus his rivals Racer X and Taejo Togokhan.

News
>
Celebrity Gossip
December 06, 2007 08:19:49 GMT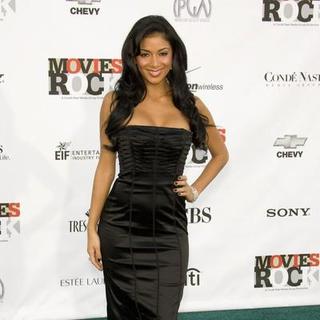 is rapping it up, literally. The lead vocalist for looks relatively hot on the cover of Rap-Up Magazine's December 2007/January 2008 issue and her interview is even hotter.

Considered as one of her favorite artists, Nicole praised her as "amazing." She said, "She blows my mind. is one-of-a-kind. She's the epitome of cool. - I wish I could be her. , , all those people."

News
>
Music News
December 06, 2007 07:48:26 GMT

Rock act are gearing up the work of their fourth studio album, lead guitarist Keith Nelson wrote on their MySpace blog. This would be the materials that they have accumulated after months of touring to support their 2006 album, ''.

"We came off the road at the end of September and took a few days off, then got right back to work writing and rehearsing new material," the post read. "Right now things are going well, we've got 5 songs completed as full demo recordings, another 4 or 5 songs that have been written completely, and a boat load of great ideas we're trying to finish."

News
>
Celebrity Gossip
December 06, 2007 07:46:47 GMT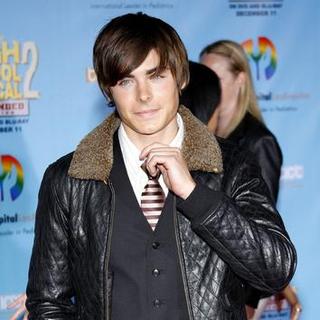 Qualifying himself for neither Sexiest Men Alive nor Highest Paid Celebs Alive honors, in fact wins the predicate of the Hottest Guy in Hollywood. The High School Musical star has topped 's list of 50 Hottest Guys in Hollywood in its winter issue.

Being chosen the No. 1 Hottest Guy in Tinseltown, Efron bests fellow young star . The 18 years old hip hop and R&B singer scores the second spot, just one place ahead of another High School Musical star who is ranked third.

News
>
Movie News
December 06, 2007 07:28:21 GMT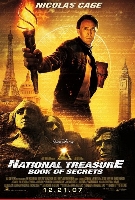 Action sequence arguably is always exciting to watch and Walt Disney Pictures sure is well aware of it. The studio has just launched an extended clip for its upcoming flick "", slated to hit theaters nationwide this month on date 21.

Running a little above three minutes, the piece presents a car chase sequence in which Ben Gates, played once more by , and company are being pursued by Jeb Wilkinson, portrayed by , along with his henchmen. Just after the sequence, a short footage from the movie can also be seen.