News
>
Movie News
January 10, 2007 08:32:22 GMT
Creating a breaking move in expanding its status as a leading network for young generation, MTV: Music Television has revealed an all-new Monday night programming line-up which will start exactly on January 15, 2007 from 9 pm ET/PT.

"MTV has always been a destination for young adults to find programming that not only entertains but also connects with our audience on a deep, emotional level," Executive Vice President of MTV Series Entertainment Lois Curren stated. "With this block of programming, we've created a night of shows that capture the rollercoaster ride of young adult life by highlighting moments, individuals, stories, and relationships that not only feel familiar to our audience but also reflect their voices, hopes and dreams, as well as the issues they face on a daily basis."

News
>
Celebrity Gossip
January 10, 2007 07:21:34 GMT
Model and TV host has, on Monday January 8th, welcomed the arrival of her child with actor-singer fiance .

The newlyborn, a baby daughter, was named Heaven Rain Charvet. It is the third child for Burke, who has daughters Neriah, and Sierra Sky with former husband Garth Fisher.

News
>
Movie News
January 10, 2007 06:59:31 GMT
Elaborating his pact with Imagi Animation Studios, Kevin Munroe is preparing himself to work on "" after his highly anticipated flick "Teenage Mutant Ninja Turtles", "" producer Tom Gray has confirmed.

"Kevin is going on to do 'Gatchaman' as his next project," so he stated while revealing that the move has been taken upon learning that "Cat Tale", which was supposed to be Munro's writing project right after "TMNT", is put on hold despite the time and money spent for the flick.

News
>
Celebrity Gossip
January 10, 2007 06:47:09 GMT
Finding boyfriend is something that is not hard to do for . Since her divorce from , she's been romantically linked to numbers of men, naming some are Brandon Davis and music producer J.R. Rotem.

And just now, new rumors surface by the hour that the pop singer has been spotted hanging out with a new mystery man. Spears was photographed over the weekend enjoying herself on a boat with a hunky tattooed companion.

News
>
Movie News
January 10, 2007 06:03:27 GMT
The road to the 2007 Oscar gets merrier as Directors Guild of America, through its president Michael Apted, unveiled its picks of film directors to be the contenders for its DGA Awards as the organization celebrates the event for the 59th time.

Making the cut in Best Director slot were "" helmer Martin Scorsese, Stephen Frears for "", Alejandro Gonzalez Inarritu for "", and the husband-and-wife team behind "", Jonathan Dayton and Valerie Faris.

News
>
Music News
January 10, 2007 05:15:26 GMT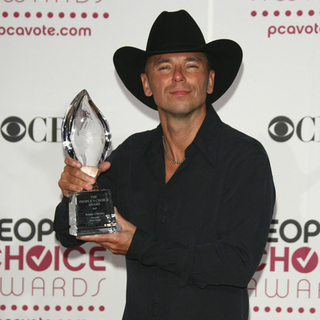 is People's favorite when it comes to movie, and as of music there we have . The former American Idol champ won double at the 33rd annual People's Choice Awards, held Tuesday night January 9th, mainly for the categories of Favorite Female Singer and Country Song for her hit "Before He Cheats".

Also won double was who took home the Remake and Song From A Movie awards both for "Life is a Highway" from "". In companion with them, was chosen as the Favorite Male Singer, and as the Favorite Music Group was . Pop singer 's "SexyBack" won the R&B Song, whereas "Shake That" by was crowned the Hip-Hop Song.

News
>
Movie News
January 10, 2007 04:44:35 GMT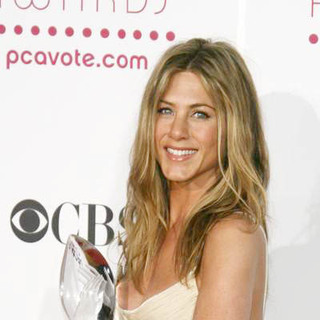 and , the leading actors of the box office hit "", won big at the 33rd annual People's Choice Awards, held Tuesday night January 9th. Won the award for Favorite Male Movie Star for "Pirates", Depp also brought home two more additional awards, which were for Male Action Star and On-Screen Matchup that he shared with Keira.

As of the flick itself, it secured the Best Movie and Best Movie Drama awards. As of the Movie Comedy category, the award went to "", while chosen as the Family Movie was "".

News
>
Movie News
January 10, 2007 04:32:15 GMT
Known as the pioneer in recognizing people of color in film, television, music, and literature, the American National Association for the Advancement of Colored People revealed yesterday, January 9, names and titles included in the nominations for this year's NAACP Image Awards.

Scoring most nods were both musical drama "" and comedy series "Everybody Hates Chris" as each amazingly landed eight nominations, notably that in the category of Outstanding Motion Picture for the former and that of Outstanding Comedy Series for the latter.

News
>
Celebrity Gossip
January 10, 2007 04:10:00 GMT
, the oldest son of late music legend , welcomed the arrival of his second child with wife Orly Agai Friday January 5th.

The infant, a baby boy, was named Gideon Robert Nesta Marley. Details on the newly born are being kept under wrap.

News
>
Celebrity Gossip
January 10, 2007 03:37:24 GMT
Suzanne Somers is losing her Malibu home to a wind-driven wildfire that swept through an exclusive seaside neighborhood of multimillion-dollar homes Monday January 8th.

That of Somers was just one in addition to the four other houses that were significantly damaged. Luckily, the actress and her husband, former game show host Alan Hamel, were out of town when the fire hit, thus no one was hurt.

News
>
Celebrity Gossip
January 10, 2007 03:18:21 GMT
An Oscar-nominated actor, has been booked as the new face of cosmetics giant Lancome.

The actor will face the ads for Lancome's new men's grooming products, including a fragrance and anti-aging skin-care line.

News
>
Movie News
January 10, 2007 03:05:17 GMT
Not to be confused with James Cameron's "", "Sixth Sense" director M. Night Shyamalan turns out to also have intention to develop a big screen project using the same name under Paramount's MTV Films and Nick Movies banner.

Titled "Avatar: The Last Airbender", the flick is based on the Nickelodeon's popular animated TV series created by Michael DiMartino and Bryan Konietzko. The show revolves around the adventures of the successor to a long line of Avatars, the spirits of the planet manifested in human form, who have to save his world from Fire Nation.

News
>
Movie News
January 10, 2007 02:49:36 GMT
Forming a solid pact, Ed Bass one of the producers behind "", and Karen Sharpe Kramer, the widow of director Stanley Kramer, are both set to develop "", a sequel to the late filmmaker's comedy classic "It's a Mad, Mad, Mad, Mad World."

Like the 1963 film, the project will be a large ensemble feature mixing comics and dramatic actors. The premise is said to center on the descendants of the characters from the first movie who get thrust into another madcap chase to find a cache of money. Meanwhile, George Barris has been assigned to design cars for the movie.

News
>
Celebrity Gossip
January 10, 2007 02:42:57 GMT
Mr. Blackwell dubbed and her former best pal , "style-free and fashion deprived," and thus the fashion expert thinks they deserve the title of "Worst Dressed" celebrities. Having such same quality, both stars tied for the No. 1 spot on Mr. Blackwell's 47th annual "Worst Dressed" list released Tuesday, January 9th.

Elsewhere on the list is Prince Charles' wife Camilla Parker-Bowles who is deemed the second-worst dressed celeb, with a less than flattering reference as "the Duchess of Dowdy." At the 3rd spot is , who is scolded by Blackwell for turning "from adorable to deplorable." Next, there are , , and , who are ranked 4, 5, and 6th.

News
>
Celebrity Gossip
January 10, 2007 02:14:00 GMT
and DJ AM dating? Could be. The twosome, who reportedly making music together, apparently go more than just friends as they have been spending a lot of time together since the new year.

Mandy, who's been reported to work on reconciliation with ex-boyfriend , has been spotted hanging out with AM in West Hollywood. It was obvious to everyone that the beauty was very happy at that time.