News
>
Music News
December 01, 2007 04:16:18 GMT

With its big jump from #14 to #6 on the Billboard Hot 200 chart this week, High School Musical 2 soundtrack was named the highest-selling album in 2007. The compilation, that includes performances by the TV series' stars and , accumulated 2.3 million sold copies since the release on August 14.

The title was initially reigned by 's self-titled album but since the musical's soundtrack had a 130 per cent increase in its 15th week, it was immediately replaced. The twist is, the soundtrack is also named the worst selling album in one year since SoundScan's count in 1991.

News
>
Celebrity Gossip
December 01, 2007 03:39:32 GMT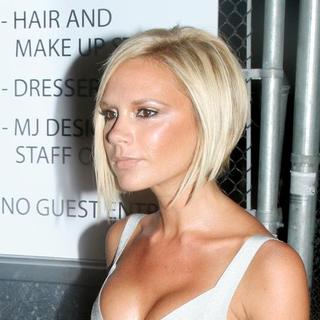 will always feel excited when it comes to fashion. Concerning her just being confirmed as the new face of Marc Jacobs for his Spring/Summer 2008 collection, the mother of three, who still has the curve, is said to appear naked on new line cancer charity T-shirts designed by the famous American fashion designer.

Britain's Daily Mirror newspaper reports that previous charity T-Shirts have managed to raise a cool $60,000 for a skin cancer charity and Victoria's naked pose is expected to propel this year's takings even higher.

News
>
Music News
December 01, 2007 03:37:45 GMT

To retain the legacy of the rules on BRIT Awards, 's album '' as well as 's '' will not be eligible to win in the award next year.

Nominees of the BRITs are determined when a single or album enter the top 75 of U.K. charts in the past 16 months, and since 'In Rainbows' was released online with no specified price, it was therefore unable to be counted in the chart. Similarly, Prince's album was that cost only $2.80 per set.

News
>
Celebrity Gossip
December 01, 2007 03:12:11 GMT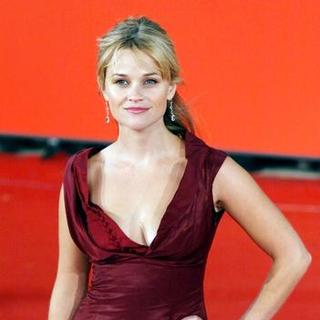 Her latest big screen project, "," which sees her being in the same scene with boyfriend may be a flop, still the fact could not prevent from earning $15 million to $20 million a movie, making her a true money maker. That amount of earning has automatically placed her at the top of The Hollywood Reporter's annual list of the Highest-Paid Actresses in Tinseltown.

, notwithstanding with her starring role in the animated "" that earns her a mere $8 million, comes second with salary also ranging between $15 million to $20. "Shrek" beauty is third with a $15-million-per-movie price tag.

News
>
Movie News
December 01, 2007 03:04:55 GMT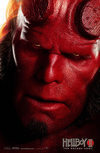 The large red-skinned demon finally shows his face up for the first time since his on-screen debut in "" back in 2004.

Yes, the for "Hellboy 2: The Golden Army" has revealed the first image of the titular character in the sequel, as seen on the left. Also take a look at fellow BPRD members Abe Sapien and Liz Sherman below, again played by and .

News
>
Music News
December 01, 2007 02:43:07 GMT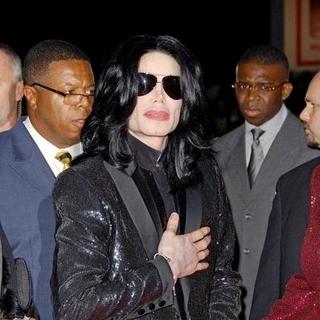 Details on 's '' re-release have emerged, as listed on Billboard.com. The compilation of Michael's classics, unreleased tracks and some remixes from other musicians will be dropped via Epic/Legacy Recordings on February 12, 2008.

has remixed 'Billie Jane' while did so in 'The Girl is Mine' and 'P.Y.T.' The latter also did a new version of 'Wanna Be Startin' Somethin'' with , which had a couple of weeks ago.

News
>
Celebrity Gossip
December 01, 2007 02:20:39 GMT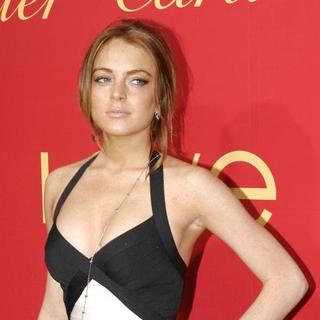 This is it, it's over for and Riley Giles. The actress singer reportedly has dumped the 25-year-old snowboarder.

People quoted a source as saying, Lindsay and Riley "are over - they've broken up. They split after Thanksgiving weekend." Another source, meanwhile, added "She is concentrating on her life and her career."

News
>
Movie News
December 01, 2007 02:15:48 GMT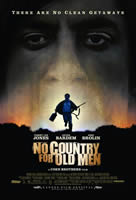 Listing out notable titles and names, the International Press Academy (IPA) has revealed the nominations for its annually-held Satellite Awards, which will celebrate its 12th anniversary this year, submitting them all in twenty-two film categories of the event.

In the dramatic slot, acclaimed crime drama thriller "" gloriously shines through as it garners nods in the substantial spots, notably top prize Best Motion Picture - Drama. Pic, however, is pitted against strong competitors of "", "", "", "", and "" for the title.

News
>
Celebrity Gossip
December 01, 2007 01:58:13 GMT

In the wake of the 59th Annual Bambi Awards, here it comes the annual Satellite Awards, which acknowledge achievements in film, television, DVD and new media. Nominations for the 12th annual ceremony, divided in 49 categories, are in already.

As of the Television Miniseries, the 5 leading contenders are "Jane Eyre" (BBC/WGBH), "The Starter Wife" (USA Network), "The Company" (TNT), "Five Days" (HBO), and "The Amazing Mrs. Pritchard" (BBC/Kudos Productions).

News
>
Movie News
November 30, 2007 09:28:45 GMT
Turns out there is another picture of the Joker from "" besides the one Empire Magazine recently revealed for its January 2008 cover.

Providing the image is Wizard Magazine which has put the photo as the cover of its latest issue, slated to hit comic stores on December 5 and newsstands on December 18, 2007. Head to to take a peek at the image.

News
>
Music News
November 30, 2007 09:17:10 GMT

Country singer has been cleared off copyright infringement case. Singer/songwriter Michael McCloud's lawsuit against him was dismissed, according to reports.

In 2006, McCloud aka Michael Snyder claimed that Keith's 2003 song 'I Love This Bar' was too similar to his own 'Tourist Town Bar' song. Keith was determined to prove his innocence by defending himself that his piece was written with Scotty Emerick.

News
>
Music News
November 30, 2007 08:50:38 GMT
Taking a departure from the traditional one-man host in the past four years, 2008 BRIT Awards will have two celebrities bringing the hype to the stage. The 2007 host Russell Brand will hand the baton to eccentric rocker, and his wife Sharon.

"Ozzy and I have been asked to host many awards shows in the past but this is by far the most prestigious and meaningful, especially for Ozzy as it's about the music," Sharon said. "Ozzy and I are proud to be Brits and are both incredibly honoured to have been asked to help celebrate the best in music."

News
>
Celebrity Gossip
November 30, 2007 08:49:16 GMT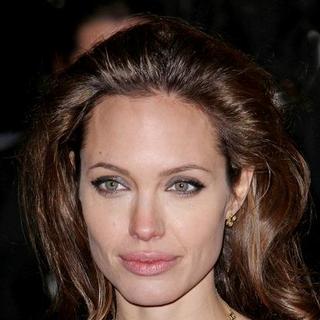 Having their giving spirit reaching its best level at their heart, Hollywood A-listers are turning to designers, not fashion nor lunchbox designers, but kite designers to lend a helping hand to other people in need. Famous celebs ranging from , , to have all teamed up, designing kites for charity.

The celebs-designed kites, to be auctioned off on by December 5, will help raise money for the Afghanistan Relief Organization (AFO), which will be used to train new teachers and establish libraries in Afghanistan.

News
>
Movie News
November 30, 2007 08:25:20 GMT
The first official production still from Columbia Pictures' "" has arrived on the net, featuring none other than its leading star .

As pictured on the above left, Sandler is captured with a beard while being on top of a moving car in the middle of a busy road. In the comedy, the funnyman plays a Mossad agent who fakes his death so he can move to New York and become a hairstylist.

News
>
Celebrity Gossip
November 30, 2007 08:01:28 GMT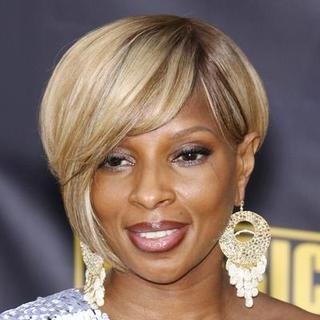 Getting ready to release her eight studio album "," which is pushed back from December 11th to 18th release date on Geffen Records, in between times is working on something else that is a YouTube Channel.

The R&B, soul, and hip hop soul singer, has just launched , on November 20th to be exact.