News
>
Music News
July 11, 2006 03:10:37 GMT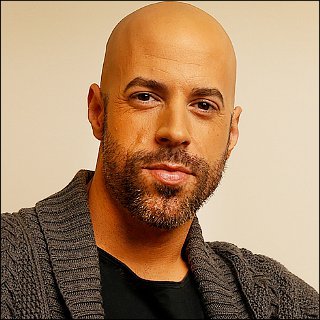 Chosen the fourth runner-up of American Idol isn't not so bad for as that attainment brings him to secure a record deal with music mogul Clive Davis in conjunction with 19 Recordings Unlimited, the label managed by "Idol" creator Simon Fuller. The inked of the deal was first reported by RCA Records on Monday July 10th.

According to a statement by RCA, Daughtry will form a band and "has already begun to work with A-list collaborators" to write and record new material. The rocker, moreover, is expected to release an album later this year.

News
>
Music News
July 11, 2006 02:38:26 GMT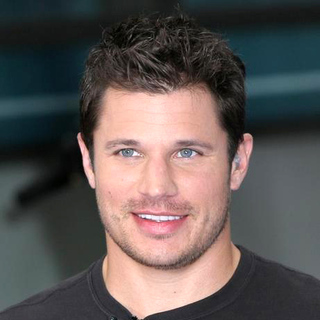 The success of his new solo album, "", has become a very effective cure for who has just had his divorce with finalized two weeks ago.

With the set debuting at No. 2 on the Billboard Album Chart and now having sold more than 500,000 units, Nick has on Monday July 10th, announced plans to embark on his first solo tour, kicking off Sept. 20 in Albany, New York, and will make stops in New York, Chicago, Atlanta, Philadelphia and Washington, D.C.

News
>
Celebrity Gossip
July 11, 2006 01:59:57 GMT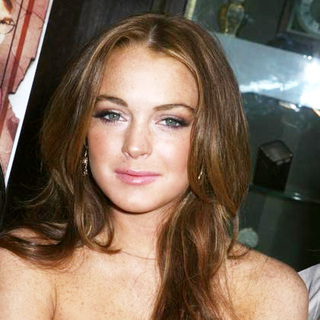 The just-turned 20 years old actress has signed a deal worth about $2 million to become the spokesperson for America's best-selling acne treatment Proactiv Solution.

The brand's 10th national television program featuring Lohan will begin airing nationwide this week on MTV, MTV2, E! and Style.

News
>
Movie News
July 10, 2006 08:05:15 GMT
Blue Balliett's best-selling children's book entitled "Chasing Vermeer" is about to be brought into the big screen by Warner Bros. Pictures.

Concerning such thought, the studio has tapped P.J. Hogan to direct with Matt Nix wrote the adaptation and Plan B is producing.

News
>
Movie News
July 10, 2006 07:37:05 GMT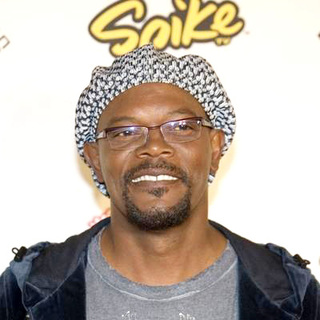 The Hollywood Reporter mentions that is set to star in Regency Enterprises' "". It is a drama adventure film based on the Steven Gould novel.

While Doug Liman is directing, , and already have been cast.

News
>
Movie News
July 10, 2006 06:39:23 GMT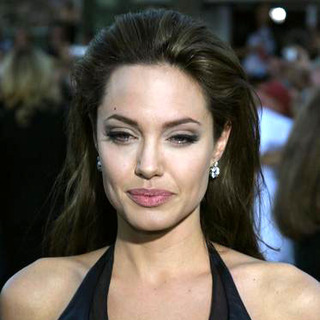 Doing action movie is not a new thing for , but providing voice in an action animation is a completely new experience for the sexy actress.

It is reported by USA Today that Jolie has been set to provide the voice of a martial-arts master named Tigress in DreamWorks Animation's "", coming to theaters in May of 2008.

News
>
Movie News
July 10, 2006 06:03:16 GMT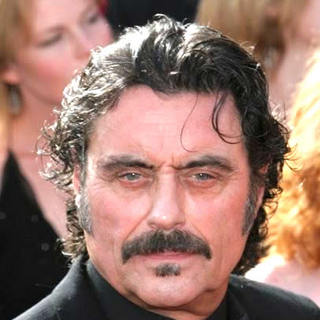 Widely known for his role of historical figure Al Swearengen in the HBO series "Deadwood", is next billed to provide his voice in the upcoming films of "" and "".

There in "Coraline", which is of Henry Selick's direction and is based on Neil Gaiman's children's book of the same name, Ian McShane plays a sad Russian giant, about which the actor revealed "It's a small part, but it's lovely. Those things are fun to do, they really are. You go in a day and it's a chance to do something different, play around, and exercise your voice."

News
>
Celebrity Gossip
July 10, 2006 03:39:15 GMT
Age difference couldn't stop them from pronouncing their love. It wouldn't send them apart somehow.

Thus the 43-year-old model and actress and her 28-year-old beau Mattia Dessi changed vows Saturday July 8th, 2006 at the five-star Radisson SAS Golden Sands Resort & Spa in Malta.

News
>
Music News
July 10, 2006 03:14:42 GMT
Not only she is good at singing, but also in provoking controversy. Previously shocked public worldwide at the 2003 MTV Video Music Awards when she kissed and , is now having another great idea.

The pop singer is said to have planned a bondage scene with rising stars and at this year's awards in New York next month.

News
>
Movie News
July 10, 2006 03:04:07 GMT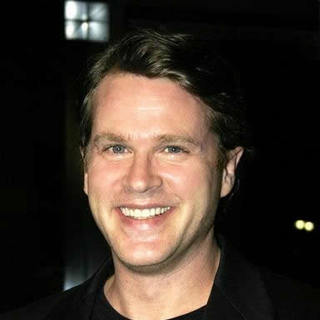 Those who are eager to look for more onscreen now can add "" as a movie worth to see of in the future for the actor has been confirmed to join the picture's star-studded cast, following the likes of , , and .

Known for his performances in "The Princess Bride", "Glory", "Robin Hood: Men in Tights", "The Crush" and "", Elwes is billed to portray Huffman's upstanding husband who secretly molests his stepdaughter played by Lohan. The movie itself is set to be a dramatic feature which revolves around Lohan's character who is sent by her dysfunctional mother to spend a summer with her grandmother to later lead them all to revelations of buried family secrets.

News
>
Celebrity Gossip
July 10, 2006 02:46:24 GMT
She first rose to fame through her role in the 1995 film "Clueless" but since then has not had a hit movie.

And intended to give her acting career a boost, , reportedly has agreed to pose nude for Playboy magazine.

News
>
Movie News
July 10, 2006 02:05:05 GMT
The Walt Disney Pictures sequel of "" lands on the top position in North America box office, taking in a record $132 million in its first three days, according to studio estimates Sunday July 9th. Such amount obviously makes the flick scores the record for best three-day opening of all time. That attainment, moreover, leads the highly anticipated movie to beat the record made by the 2002's "," which took in $114.8 million in its first weekend.

Back then to the Top 10 weekend movies, there we have "" at 2nd position with $21.8 million, followed after by "" at 3rd with $15.6 million and "" at No. 4 taking in $12 million. In the meantime, Disney's "" taking in another $10.3 million to be at No. 5, just one place ahead of "" at No. 6 scoring $3.3 million.

News
>
Movie News
July 08, 2006 07:45:18 GMT
Another novel-based film is heading into production as Doug Liman and Denise Di Novi have been reported by Variety to have joined forces together to make "Vaporetto 13", an adaptation of Italian author Robert Girardi's work of the same title, so Variety has reported.

Produced by Hypnotic and Di Novi Pictures, the project will begin filming process by late October in Venice with Gregor von Bismarck at helm and Greg Pruss writing its screenplay while cast remains unrevealed.

News
>
Movie News
July 08, 2006 07:09:43 GMT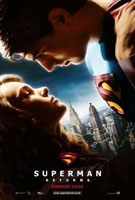 This time, "" can really claim its glory in the box-office for the flick has satisfyingly set a new record to be the best opening week movie at IMAX theatres for a Hollywood new release with $6.83 million. Scoring seven-day per-screen average of $89,804 domestically and $67,888 internationally, the 3D version of this superhero flick has been reported to encounter numerous sold-out shows in several key international territories and so, certainly brings delight to both Warner Bros. Pictures and IMAX Corporation which thus intends to launch the movie on 24 more IMAX theaters in coming weeks.

"These phenomenal results demonstrate the consumer enthusiasm for experiencing Superman Returns in IMAX 3D," IMAX Co-Chairmen and Co-CEOs Richard L. Gelfond and Bradley J. Wechsler have said in their response to the amazing outcome. "We are confident that this amazing film and the immersive quality of The IMAX Experience(R) will continue to draw audiences to the growing IMAX theatre network."

News
>
Movie News
July 08, 2006 05:30:42 GMT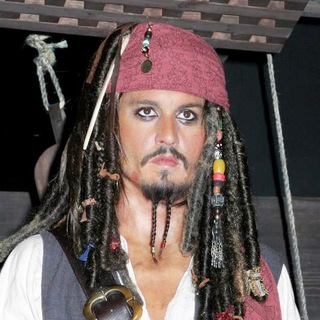 As one of the highly anticipated sequels of this year, "", is coming to the surface now, talks over its capability to gain tremendous amount of cash really has become one hot topic to discuss about. According to industry predictions, the movie sure has great potentiality to beat "" in breaking the record for the best weekend opening ever while BoxOfficeMojo.com exec Brandon Gray, even predicts that the movie would draw $117 million from the theatres. For information, the superhero flick has successfully garnered $114.8 million when released in 2002 and since then has held the record with "" followed behind.

The predictions could as well turn out to be right for online ticket retailer Fandango has confirmed that the picture had already created a new record for tickets sold the day before an opening, selling at an average rate of seven per second and represented 91 percent of all its sales on Thursday, June 6. Supported by the fact that the film rolls in 4,133 theaters this weekend, the third-most in Hollywood history, chance to meet the expectations seems fat enough.